I've tried to put into words just how thankful I am for all of your feedback on last week's survey and really don't have the words to describe how much you all mean to me and your continued readership (many of you have been here for YEARS, and some have even been here even since the beginning)! I love how each of you have stumbled upon my blog in different ways, whether your friend, mom or grandma told you that she thought you'd like it or you came from my mastectomy or pumpkin dip pin and ended up sticking around. I just want to say THANK YOU. Also, it doesn't look like I'll be quitting this series anytime soon thanks to you all. And I agree with those of you who said you miss my co-hosts — ME TOO! Everyone go tell my friend Natasha to bring back the 5!
1. The Palm Rosé
Reporting back on this new rosé by Whispering Angel that I mentioned in Instagram Stories last week! I had a ton of you reach out and tell me not only did you love this new wine, some of you liked it even more than Whispering Angel! We opened this bottle up last weekend and it was excellent. In fact, I would grab this over Whispering Angel next time I want to splurge on a nicer bottle of rosé. Oh, and one of my readers informed me you can find it at Target too (for those of you who don't have a Trader Joe's) and in Charlotte you can find it at Winestore!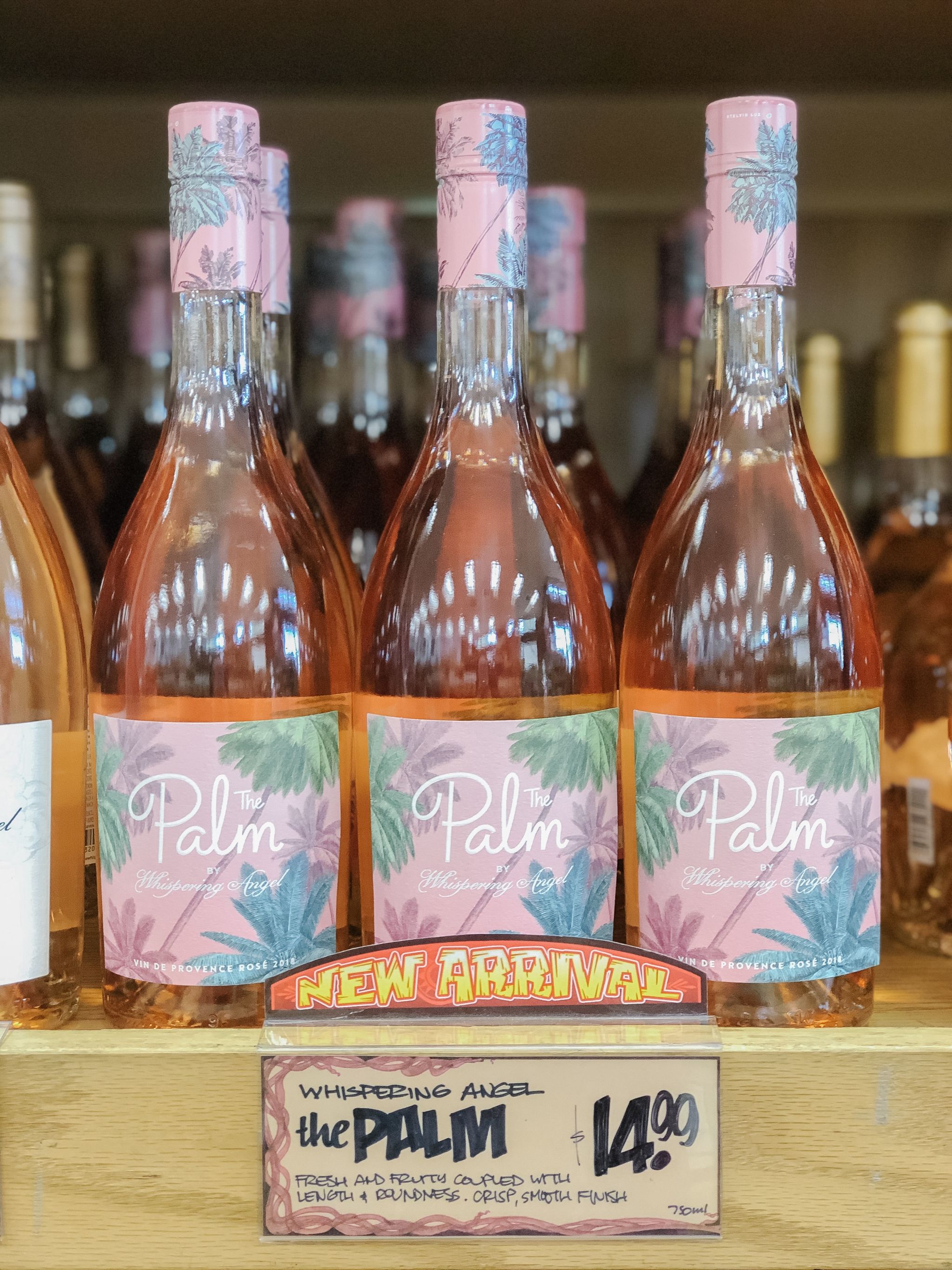 2. Casual Friday Outfit
I polled Instagram on the appropriateness of wearing sandals to the office during summertime and loved the responses. I always have heels under my desk for when I break out of conference call jail, but I do love the comfort of wearing sandals to work…especially when running back and forth to the water cooler all day to fill up my water bottle. Anyway, this was last Friday's casual outfit!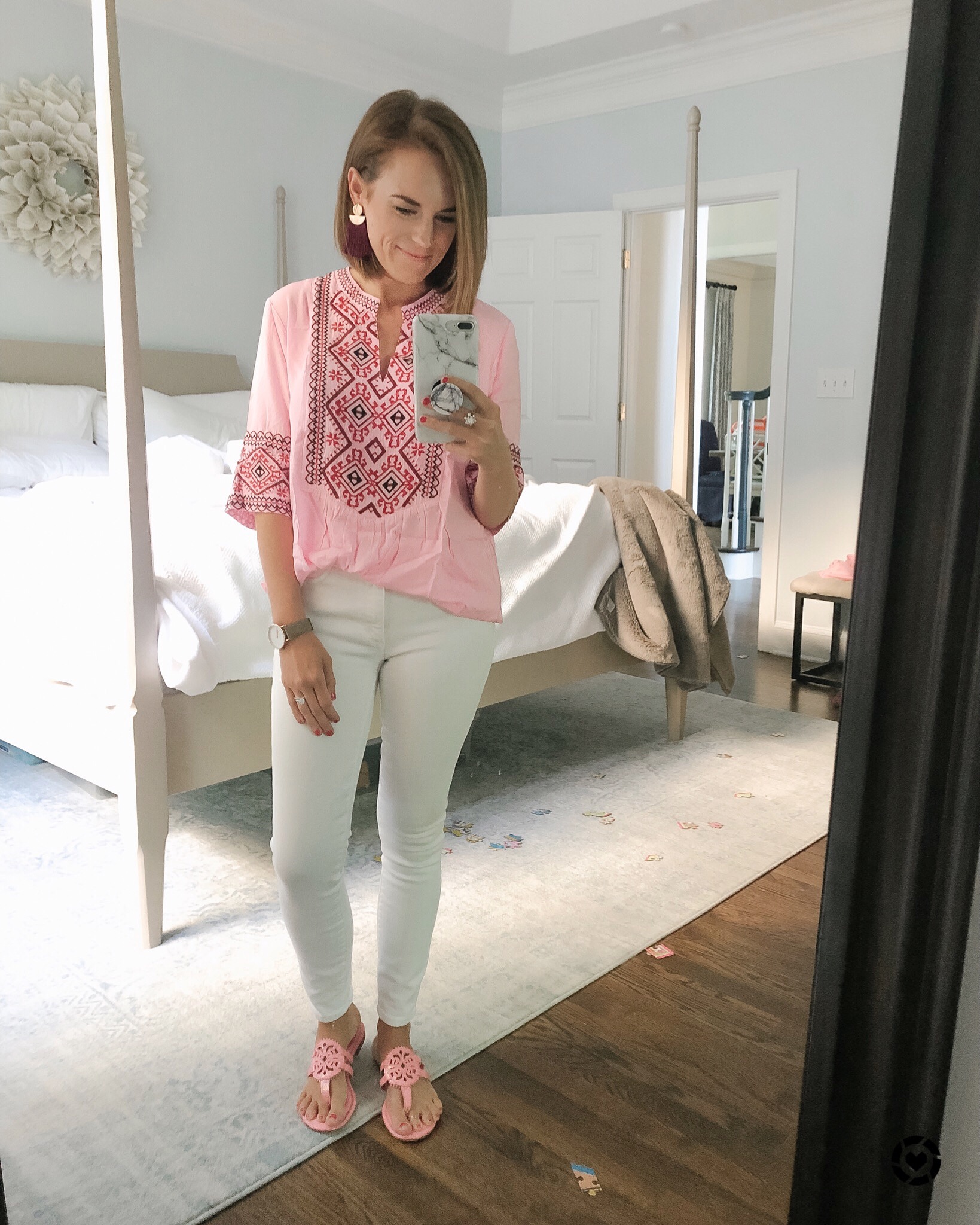 3. Summer Ice Cream Bucket List
I am super jealous of all the summer bucket lists I've been seeing lately from mom's at home with their kids all summer. These are the little things I feel like I miss out on as a working mom. It's nearly impossible to squeeze in ALL THE FUN SUMMER THINGS when we're limited to the weekends for the majority of our family time. So we came up with a simple bucket list that the whole family is excited about — an ice cream bucket list! In fact, we've never been to most of these recommendations! We're starting with the ice cream shops closest to us and may branch out once we complete this list!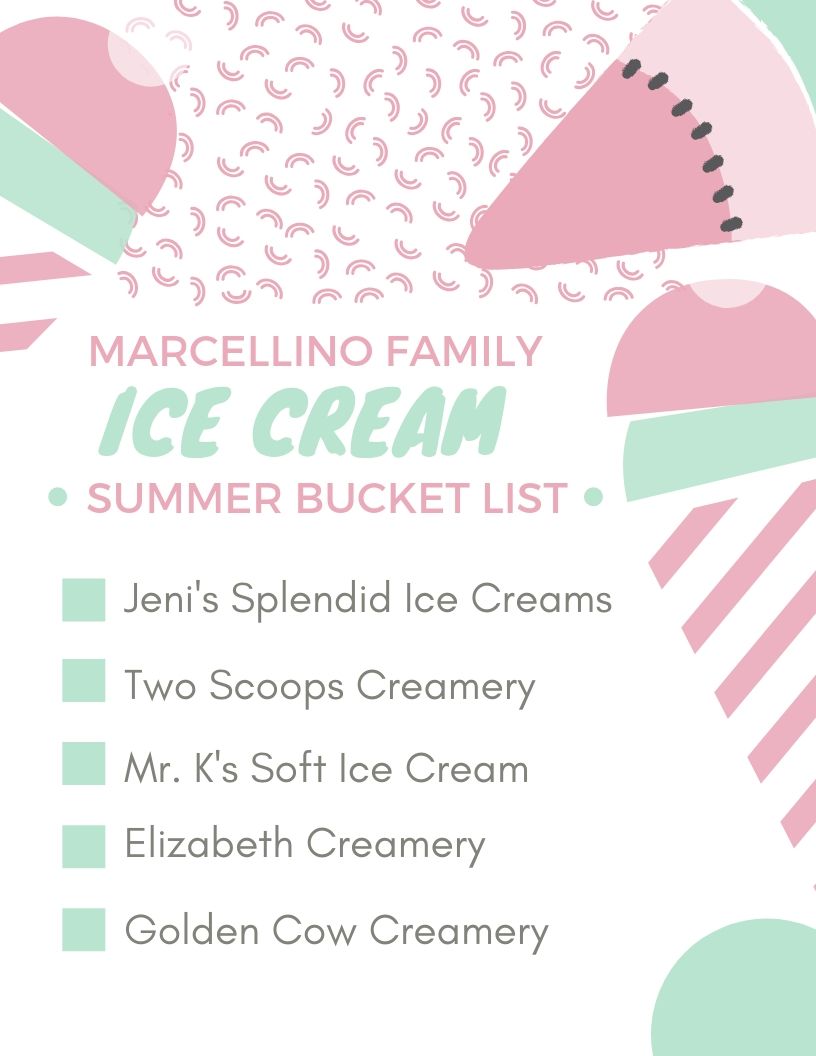 4. Backyard
I cannot get over how pretty our backyard has been this season. These butterfly bushes have been some of our favorite plants ever too. Not only are they stunning with their vibrant pops of purple, they attract SO many butterflies to our yard!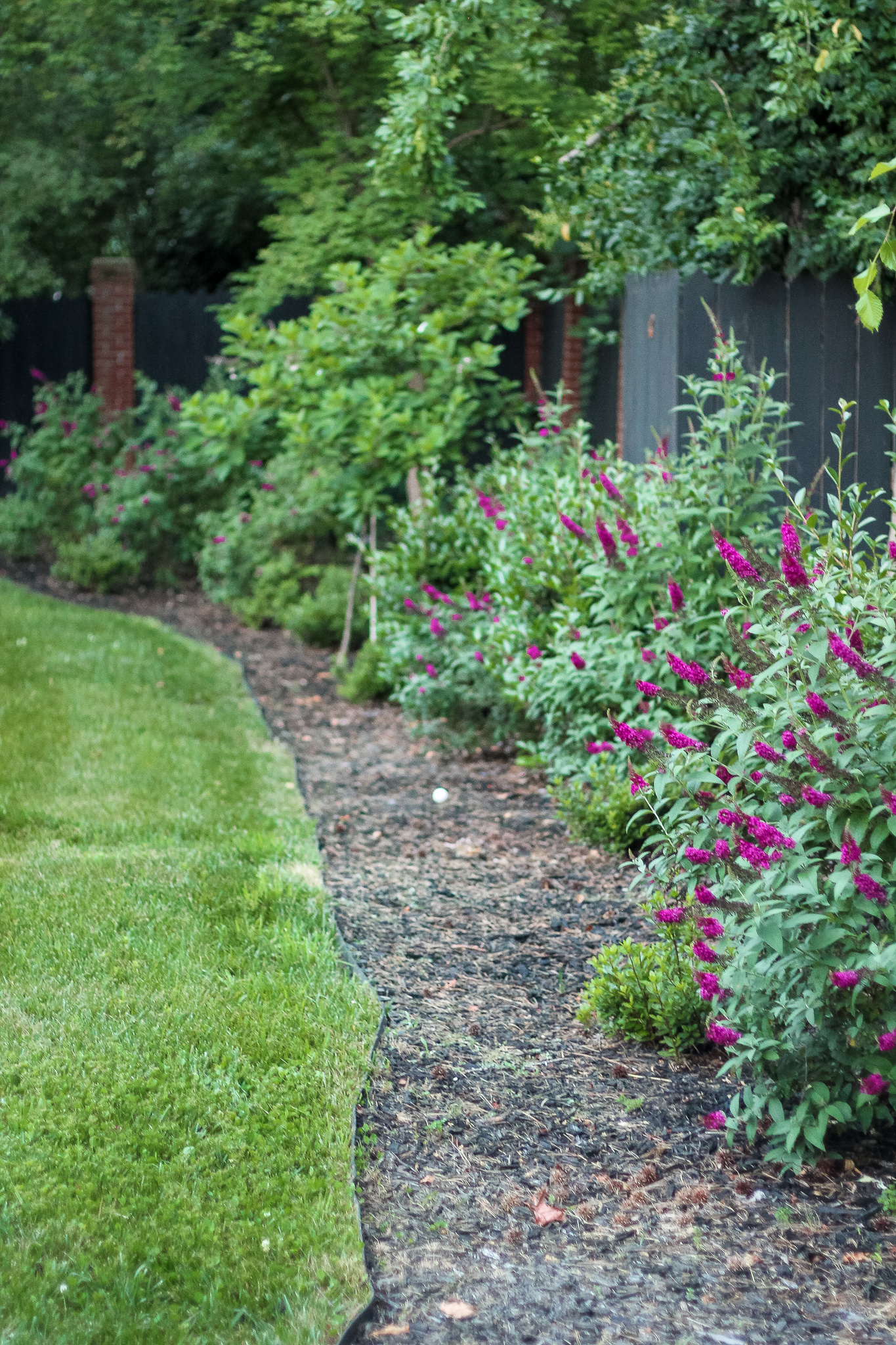 5. Amazon Men's Fashion
It was clear from all the feedback that y'all LOVE these Amazon round-ups so I'm going to continue sharing my recent purchases and favorite products here each week! For this week's round-up, Matt insisted that I finally share some of his favorite Amazon fashion finds, so today that's what I'm bringing you! Matt can totally vouch for the quality of each of these pieces!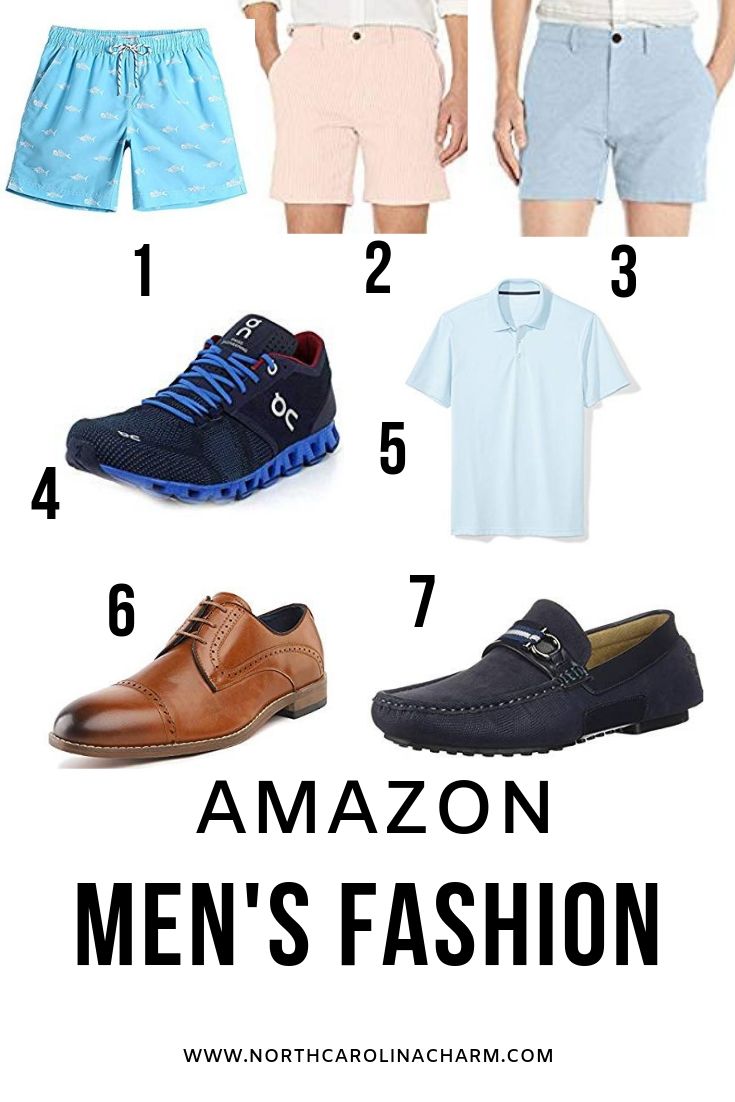 Slim Fit Quick Dry Swim Shorts: Matt originally picked up a pair in the fish bone print after I bought the Toddler Quick Dry Swim Trunks for Thomas. Matt loved the fit on these (they don't go all the way down to the knees) so much that he bought two more pairs!
Seersucker Shorts:Matt has the pink seersucker shorts and loves them. They come in 5, 7, 9 or 11 inch inseam options. They have some stretch to them too and are really comfortable.
Oxford Shorts: Another solid pair of shorts. Matt has them in blue and loves the stretch and comfort of the material.
Slim-Fit Quick-Dry Golf Polo Shirt: A high quality, lightweight polo at an amazing price! It comes in 27 colors and Matt has 2 of them that he wears all the time! He loves the slim fit!
On Running Mens Cloud X Textile Synthetic Trainers: I think I've covered how much Matt and I are obsessed with these shoes here. In fact, these have been one of the most popular reader item! They really are incredibly lightweight, comfortable and both of us receive SO many compliments on them when we're at the gym or running errands.
Men's Dress Oxfords: These come in at #1 as the absolute best Amazon fashion item Matt has ever purchased. A high quality alternative to the AE wingtips, Matt loves these even more than his expensive oxfords! They are super comfortable and the quality is incredible. I've blogged about these twice before so I won't go on and on again — but these shoes are awesome!
Penny Loafers Moccasins Shoes: After discovering the amazing quality of the Bruno Marc line, Matt has gone on to purchase several more pairs of shoes, including these penny loafers (in navy) and he wears them alllll the time!
In Case You Missed It This Week