This month's Amazon fashion haul has got me SO excited for cooler weather. In fact, we've had surprise temperatures in the 70s in Charlotte the last few days and it's been glorious.
Before we get started, I have to confess that I really had to dig for this month's haul. Out of all the items I received, I only kept a small fraction. However, these items are awesome and I'm excited to share them with you…
Amazon Fashion Finds for August
Sizing info: I am pretty petite (4'11") and usually wear an XS/0 in tops and 26 in bottoms.
Cardigan
Ok, let's just start right off with my favorite item first — this long leopard cardigan! It comes in 7 colors, has pockets and is more than half the price of the Nordstrom version. I wore it out for date night over the weekend and received several compliments! I love how you can really dress this cardigan up or down.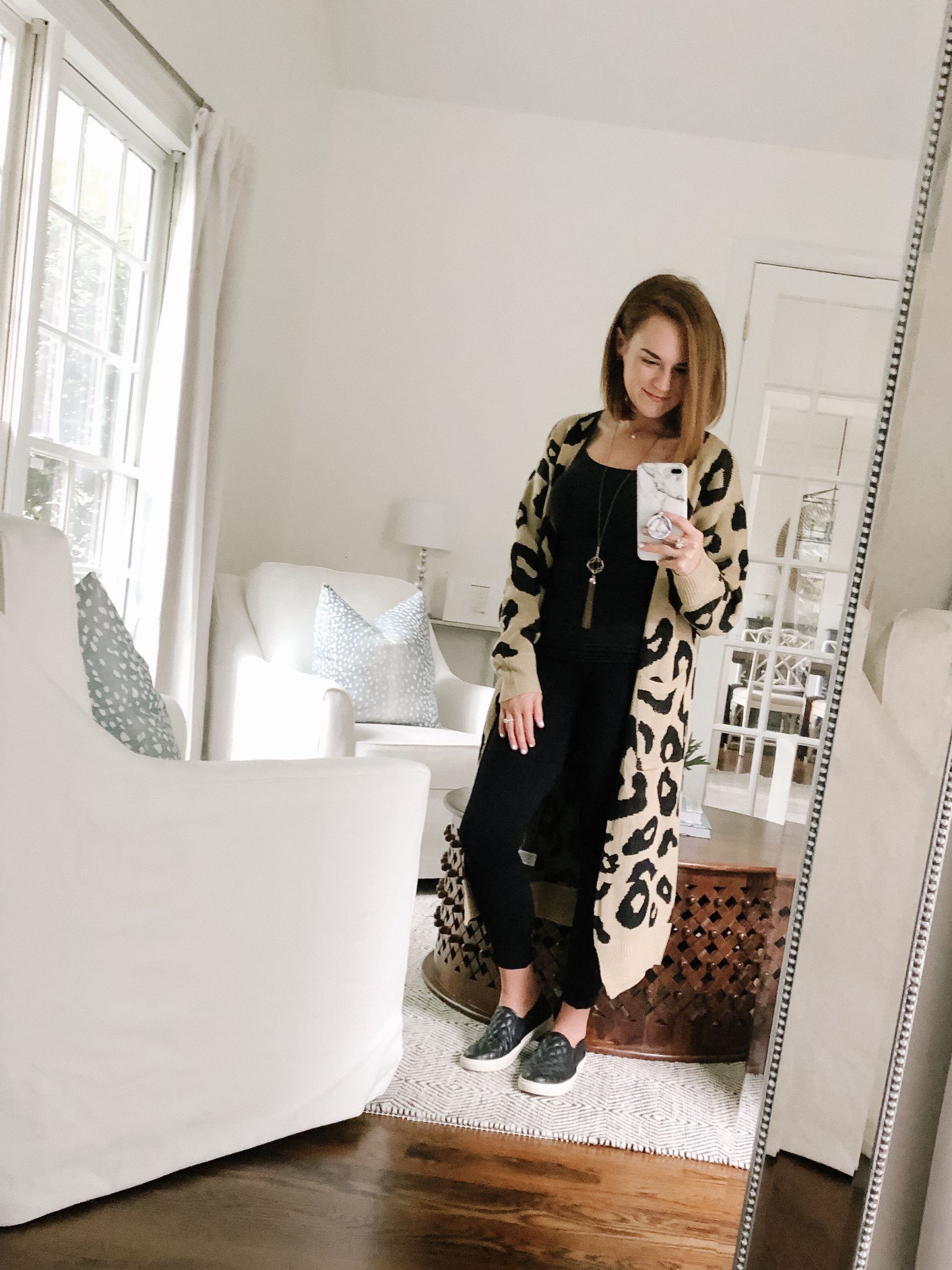 leopard cardigan (size small) | slip on sneakers| black camisole (XS) | ponte knit leggings (XS Short)
Dresses
Next up, this sweet ruffle dress. This one runs a little larger than I had hoped and is pretty roomy. It comes in a ton of colors! Also, these wedges are so incredibly comfortable that I scooped them up in leopard and black.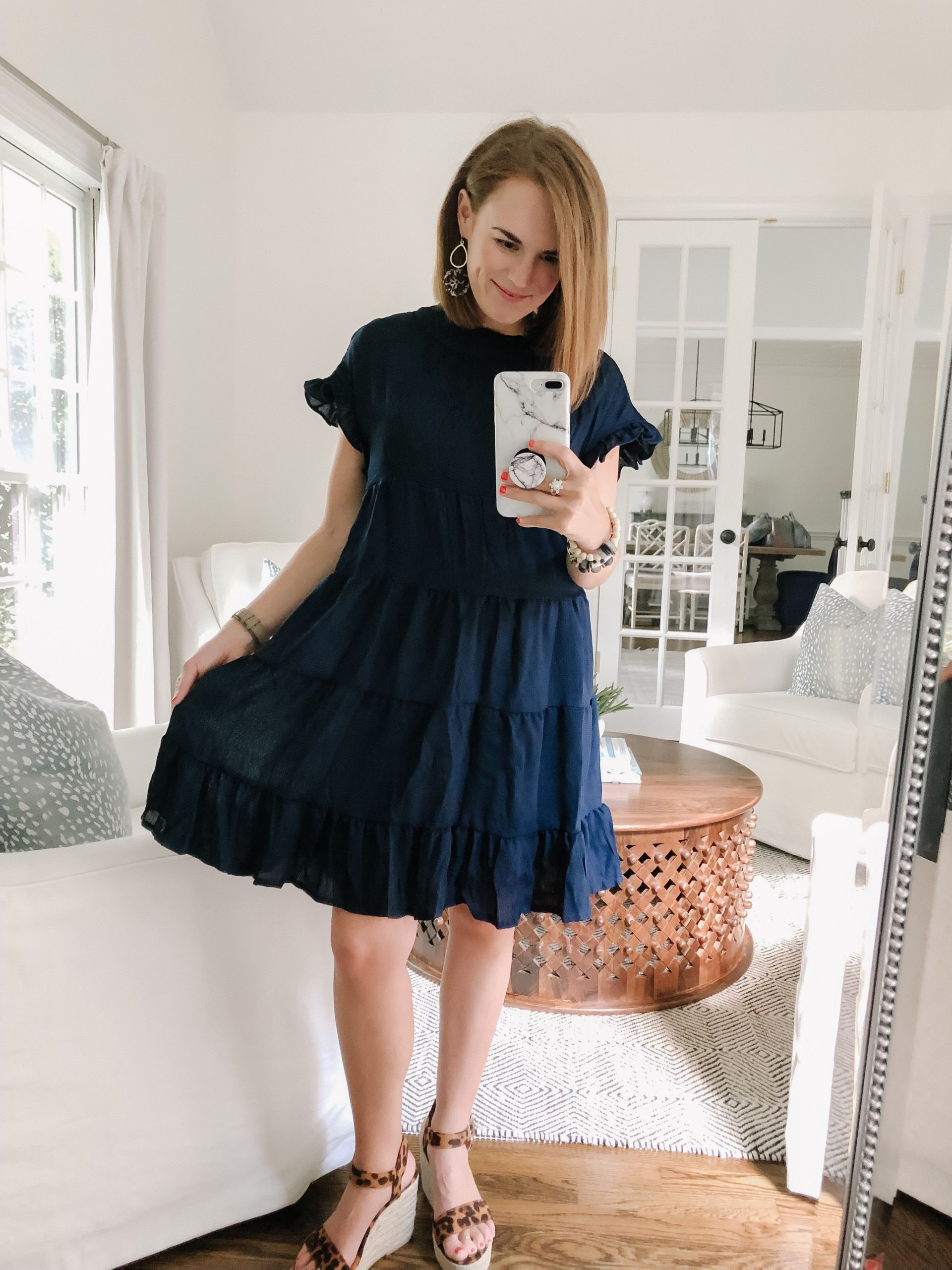 ruffle dress (small) | leopard wedges
This dress is my favorite! In fact, when it arrived I loved it so much that I bought it in yellow too…although I didn't love the yellow on me as much as the black. The tie neck detail on this dress is so pretty, the length is perfect and the quality is great!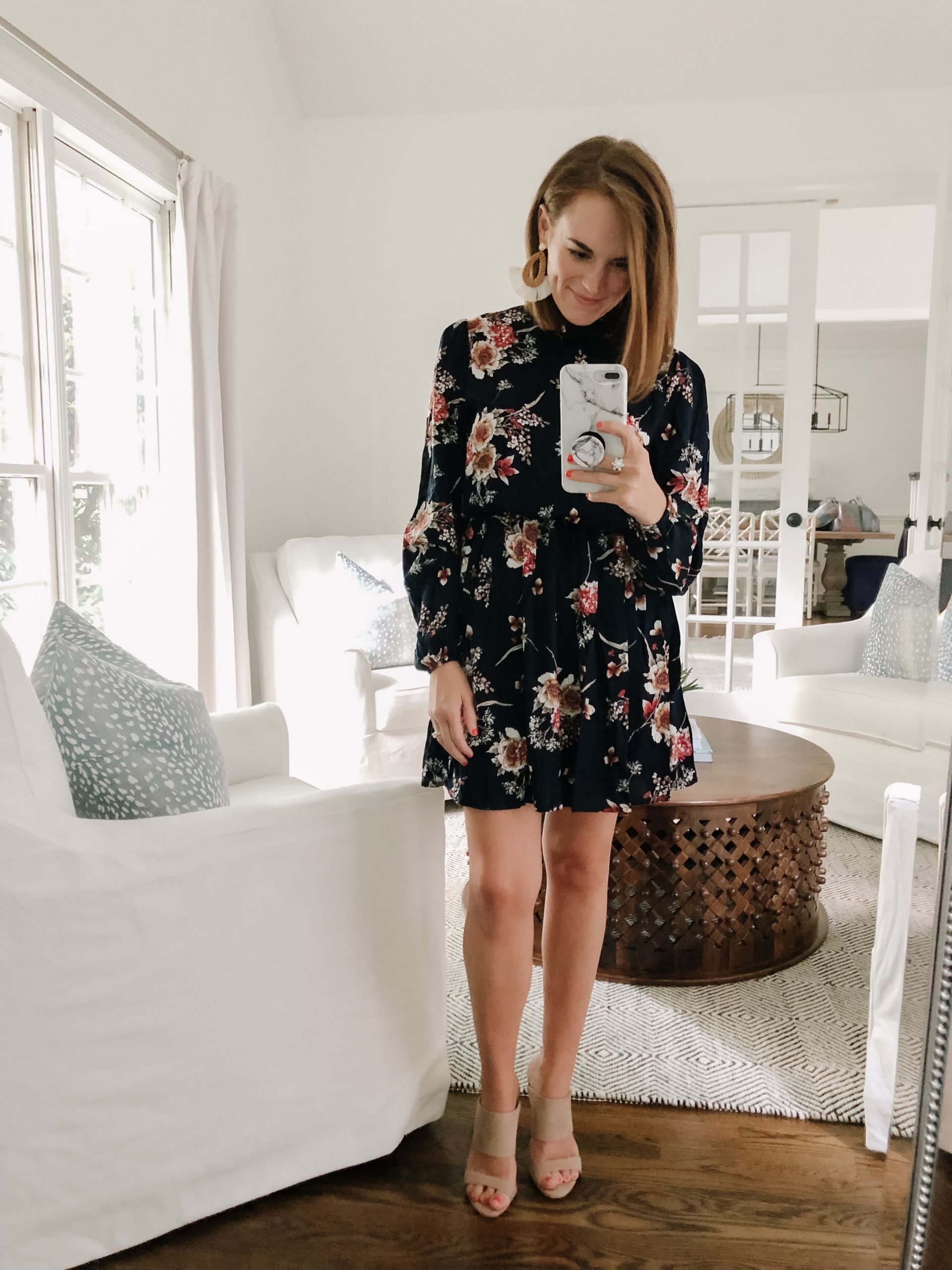 long sleeve black flower mini dress (XS) | heels (also available at walmart)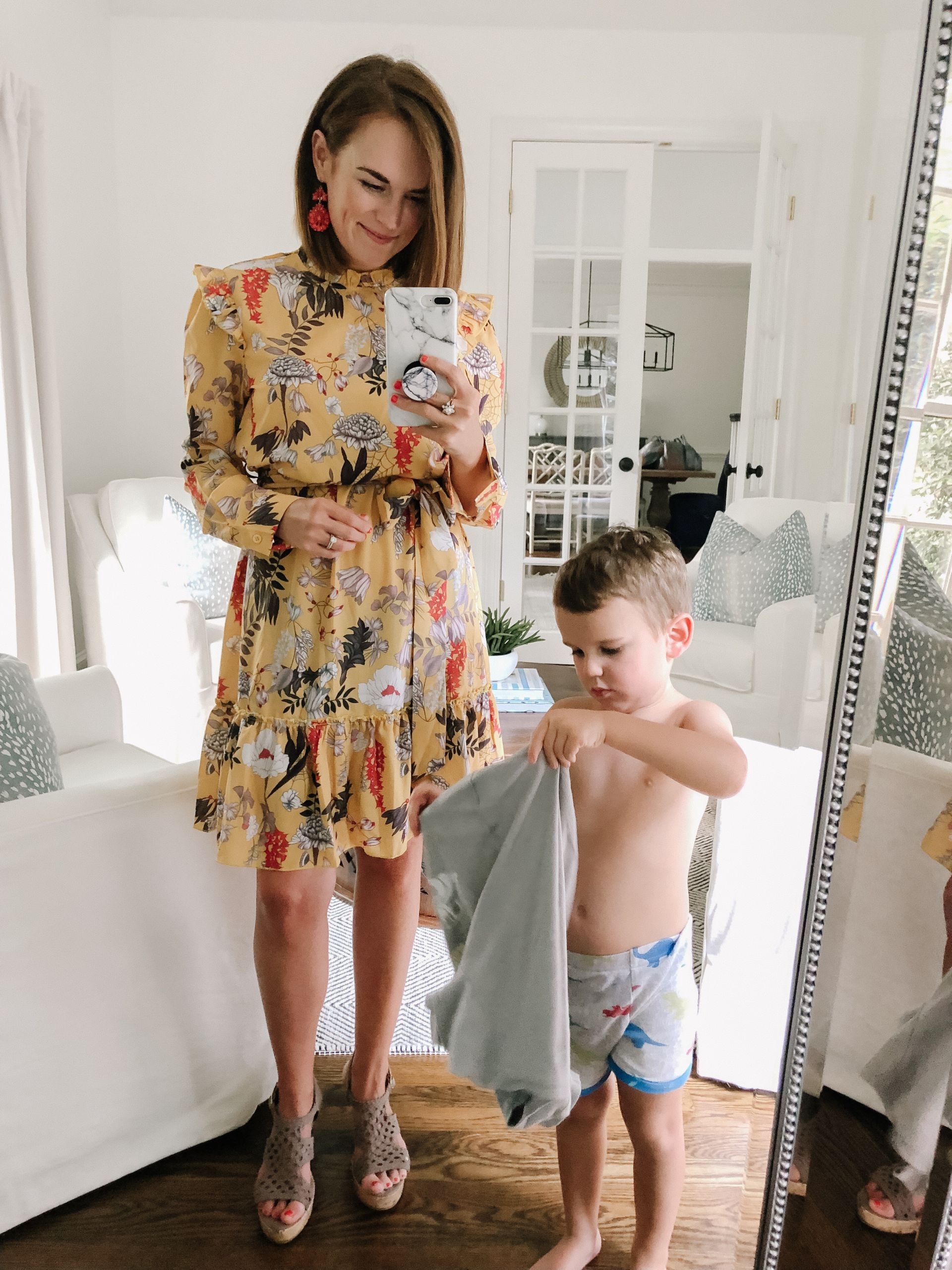 yellow ruffle trim yellow flower mini dress (XS)
This dress was hands down Matt's favorite. He suggested I grab it in more colors because it is so pretty. The quality is pretty unbelievable and the fit is super flattering. I love the knot detail, the sleeves and the softness of the fabric.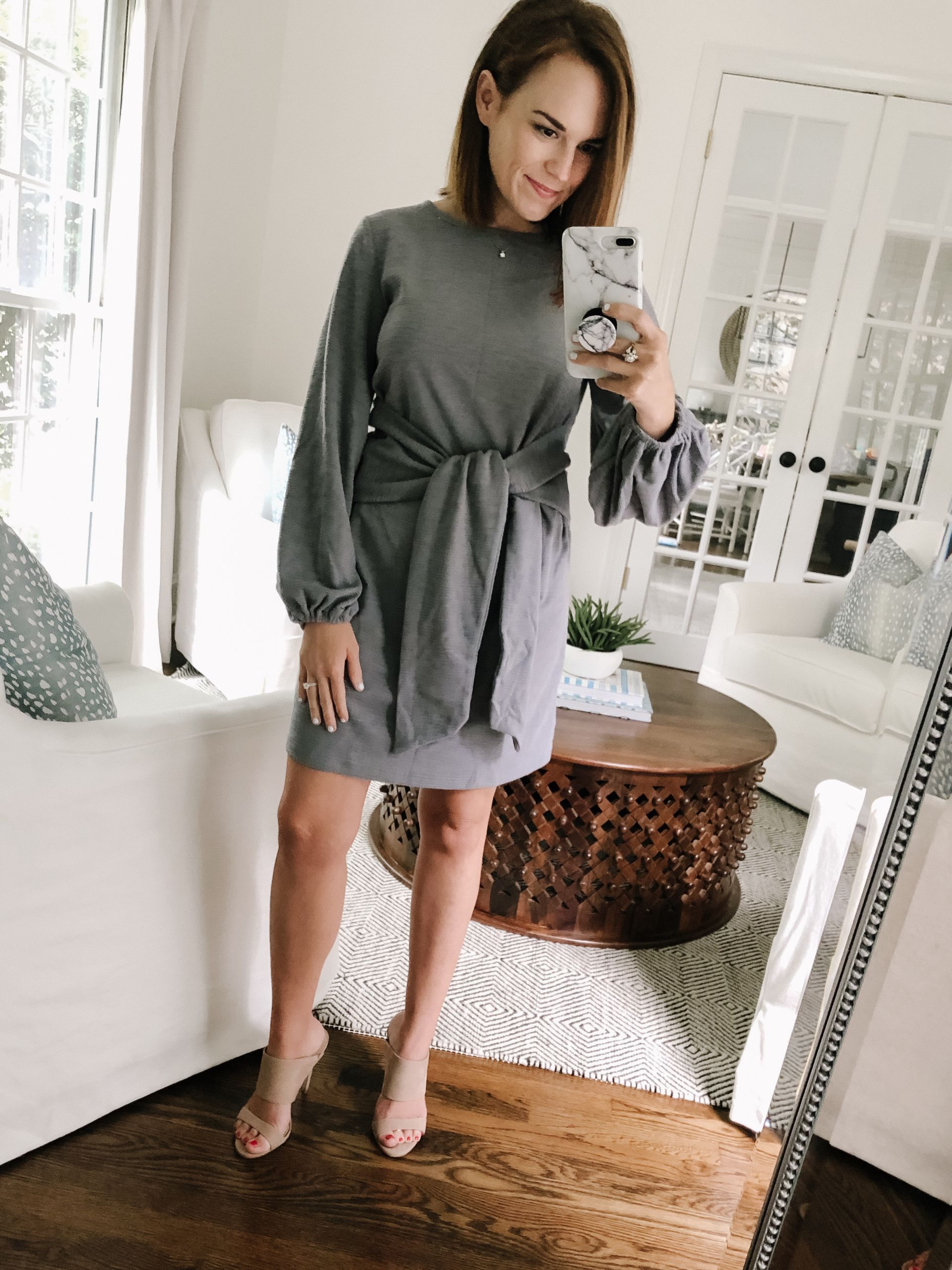 long sleeve front knot pencil dress (small) | heels (also available at walmart)
Blouse
At first I was on the fence on this top because the sleeves are ginormous, but Matt insisted I keep it. And it's grown on me. This top comes in several colors and had the toughest time picking between the blue and pink! It really is pretty top.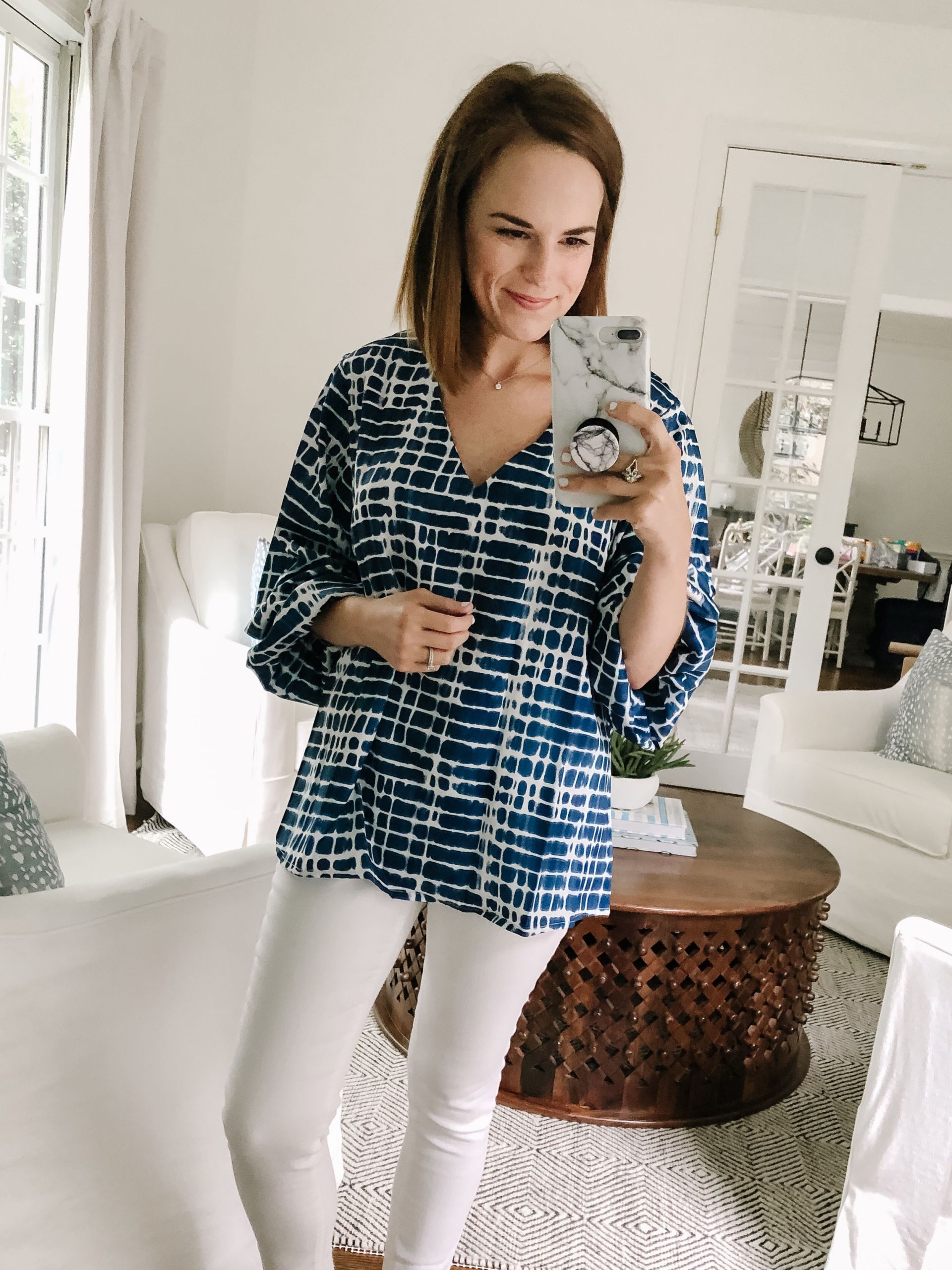 long sleeve top
Shoes
Every time Thomas wears these adorable loafers people stop us to ask where we got them from. Amazon, of course! He has them in red and green but they are priced so well that I really want to get them in blue and purple too.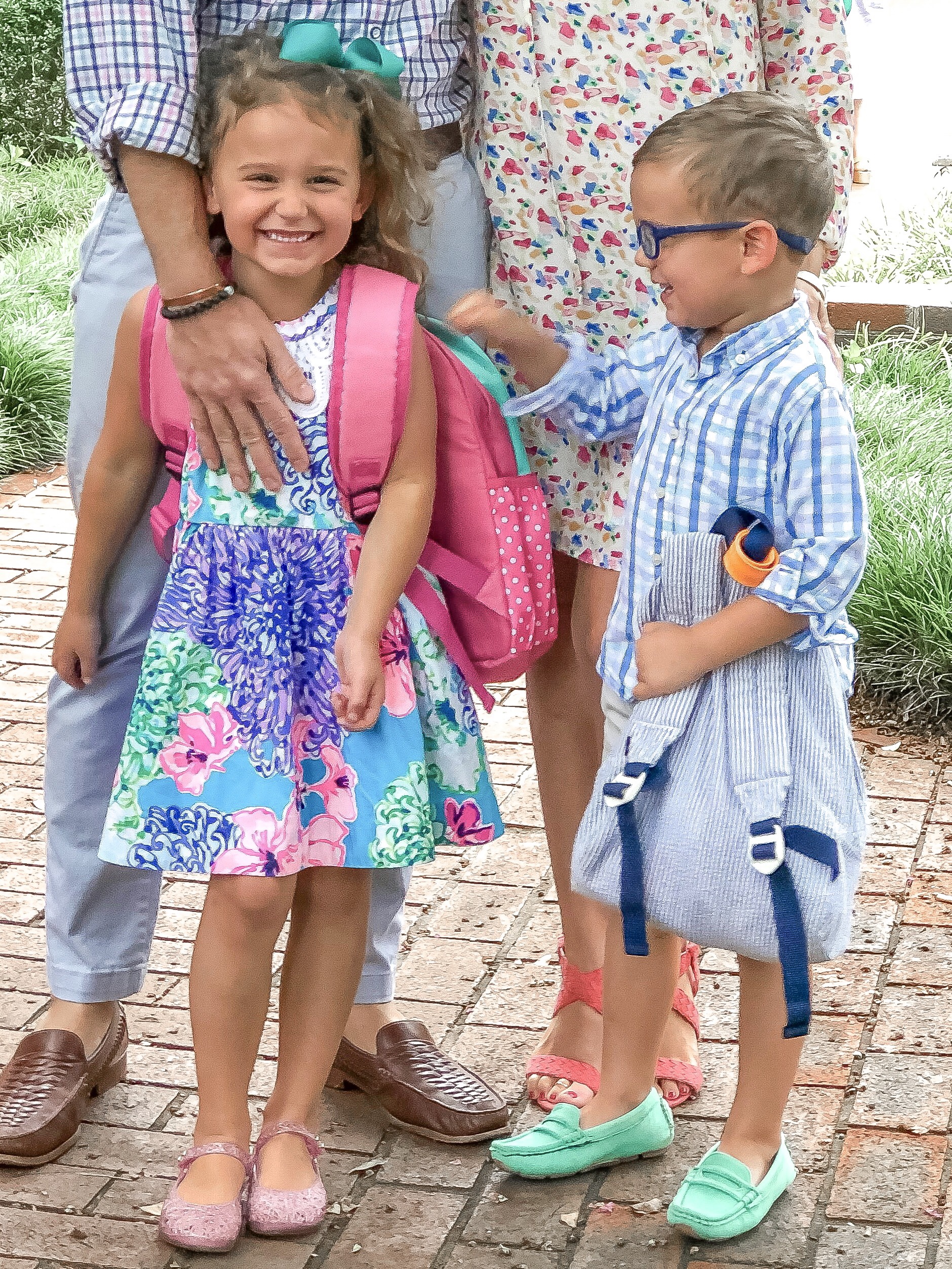 loafers
Want to see more of my Amazon favorites? You can find my others posts HERE!