Happy Friday! We've had one heck of an awesome week — packed out with fun events every night! We also have an awesome day ahead with Caroline as we have Kindergarten orientation & meet the teacher this afternoon.
1. Ice Cream Bucket List
We checked off another ice cream shop from our summer ice cream bucket list — Mr. K's! We had a pizza party at Caroline's new school on Tuesday night and decided to surprise the kids with ice cream afterwards. Caroline loaded her soft serve up with sprinkles and gummy bears, Thomas went with crush M&Ms, Matt got a milkshake and I was in absolute heaven with my soft serve generously topped with peanut butter! One more shop to check off the list this weekend to complete our ice cream tour!
2. Bathroom Tray
I recently snagged this cute little tray for our powder room and although it's been two weeks and Matt hasn't noticed, I think this little space looks so much more organized now! Also, I love JR Watkins Room Spray and have a different scent in each bathroom. This room has the Aloe & Green Tea spray and it's amazing. However, my absolute favorite scent (which I've only been able to find on Amazon) is Ocean Breeze – it is heavenly!!! My love for sea scents run deep and this Nest candle in Ocean Mist & Sea Salt is my favorite ever.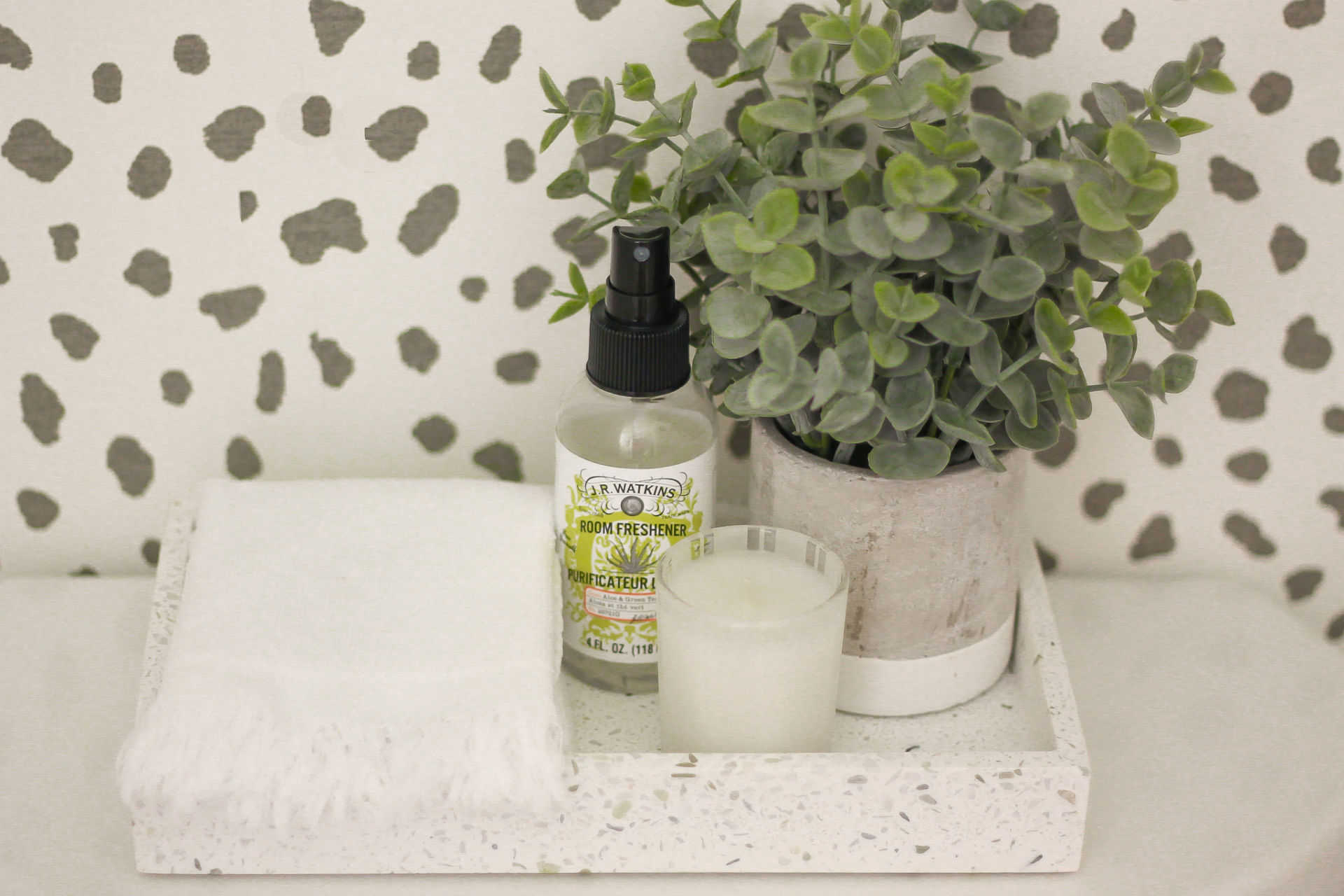 3. Summer Outfit
I have worn this dress so much this summer and needed to notify y'all that is now on clearance! I paired it with these slip on sneakers that I patiently waited months for to come back into stock — and they are finally restocked in all sizes!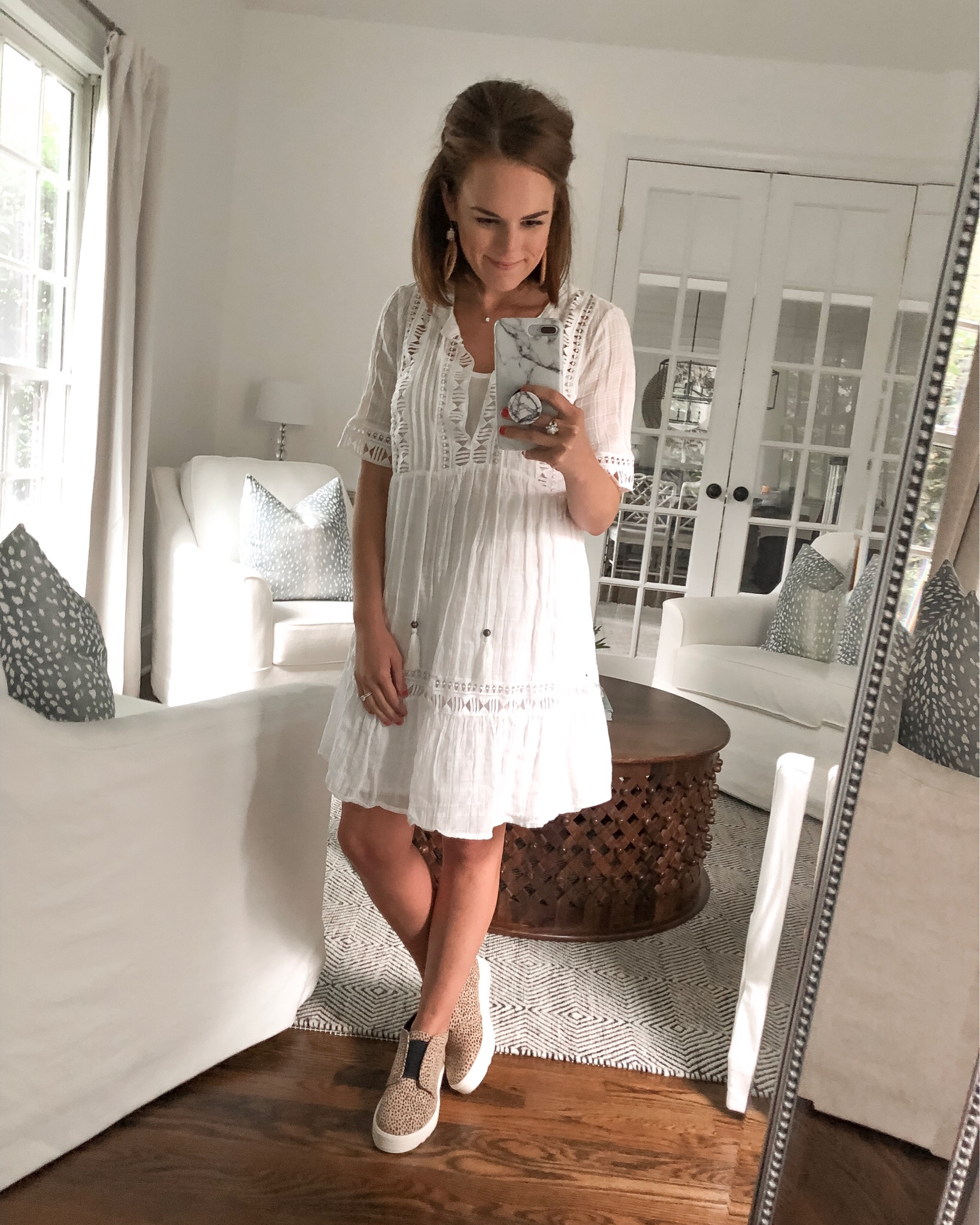 4. Party in the Park
On Wednesday we met some friends at Romare Bearden Park for an outdoor summer concert…and popsicles! It was hot but SO much fun and the kids ran their little hearts out chasing each other across the lawn. There are still a few more Party in Park Concerts left in their summer series (every other Wednesday from 6-9 pm) and I highly recommend it for a fun summer activity.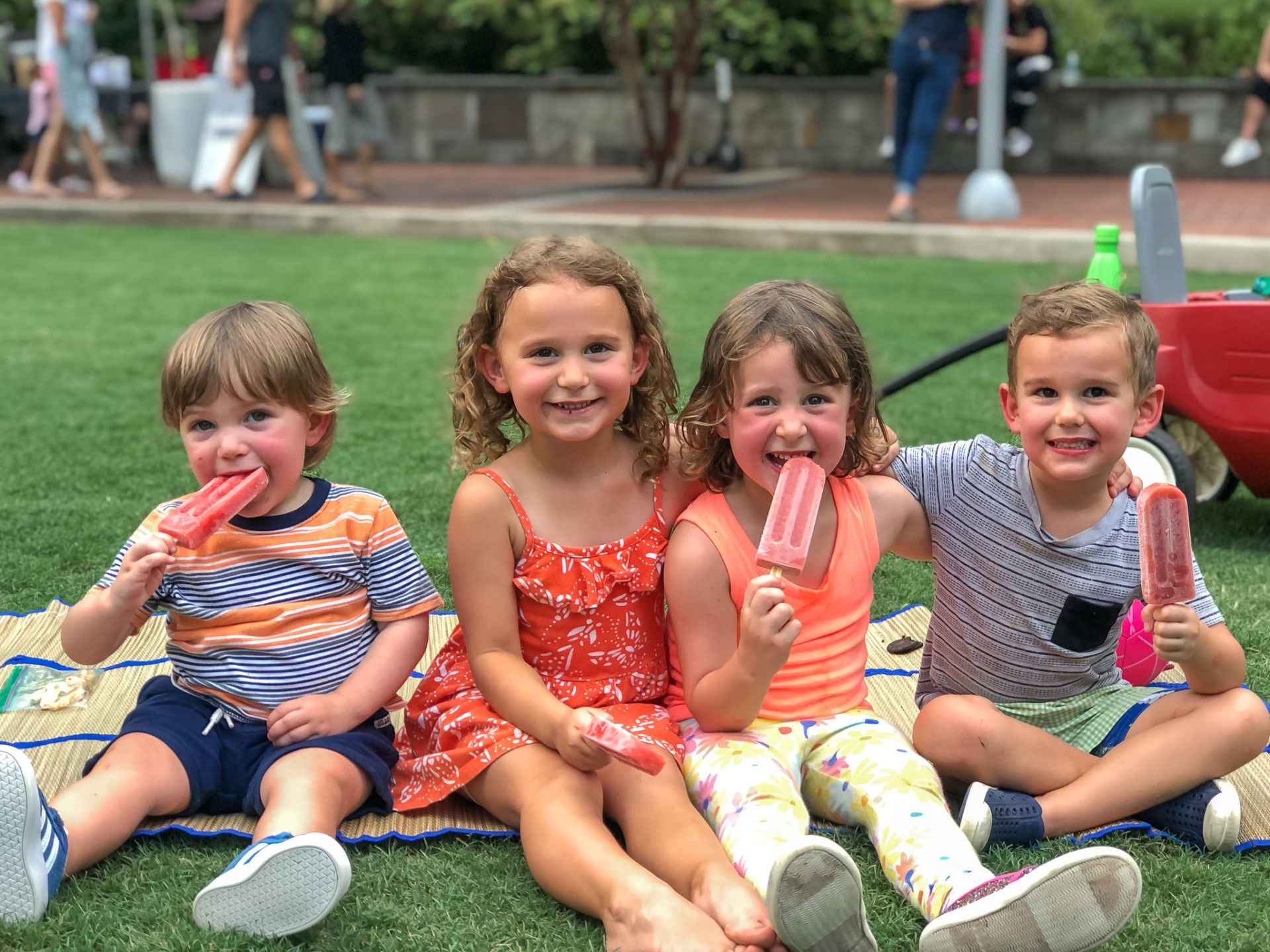 5. Back to School Round Up
I can't believe we'll start making lunches next week for school. We've always had lunch provided at preschool so this is going to be a new chore for us. Caroline is excited to make her own lunch but I am already stumped on items to stock up on for our lunch box! Anyway, in honor back to school week, I thought it would be fun to round up some of our purchases for the school year!