Last Sunday we threw our annual back to school dinner! This is our third year hosting this celebratory dinner for the kids and I always look forward to this tradition. Not only is it exciting to kick off the year ahead, we love to close out the summer by reminiscing on all the fun things we did!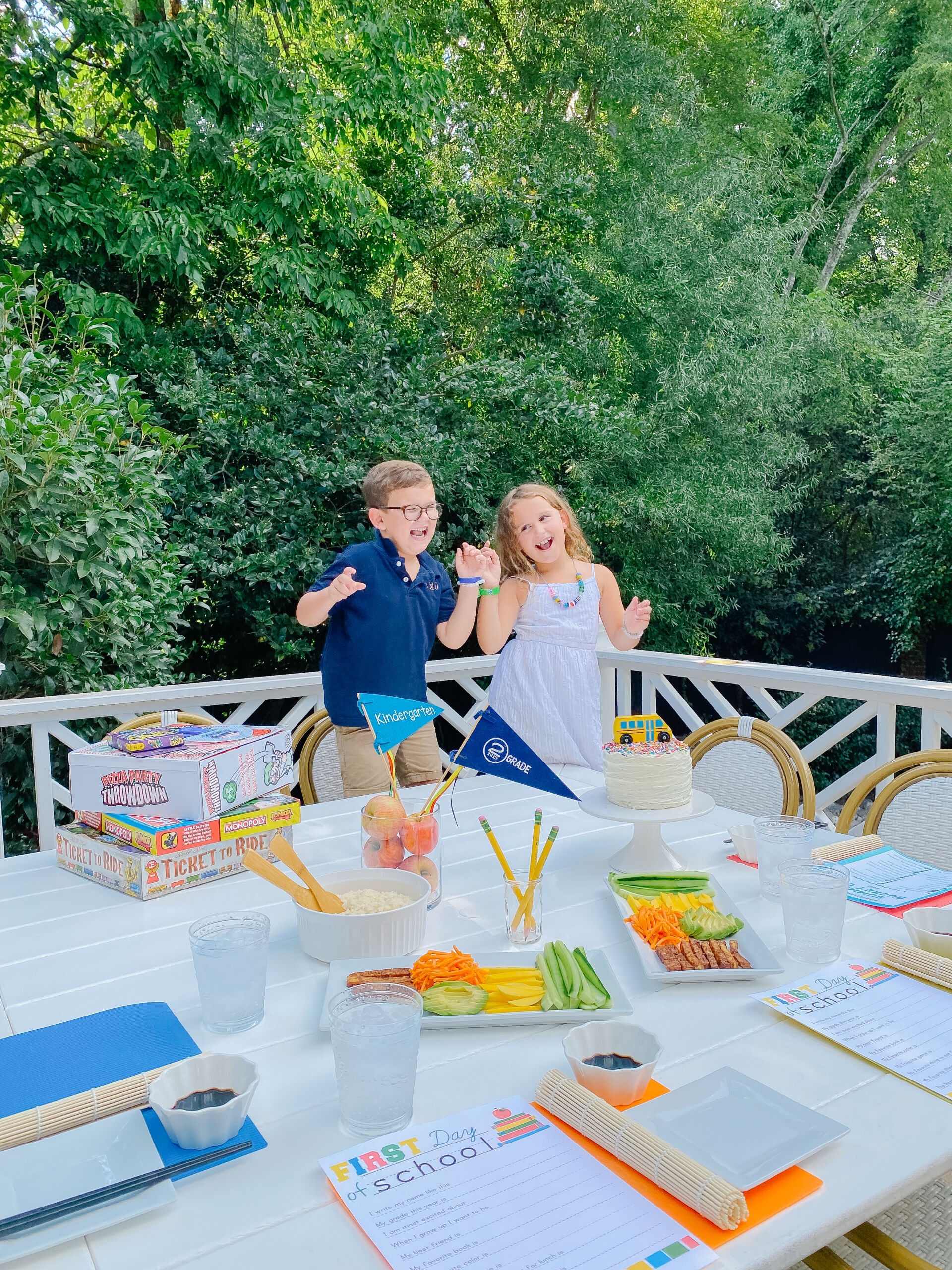 The past few years we've grilled steaks for dinner but this year the kids ask if we could serve SUSHI! Our kids loooooove sushi and we order it to-go pretty often, but I thought it would be fun to make our own for this special dinner. I honestly had no clue how to roll our own sushi but after ordering a kit from Amazon and finding a few recipes on Pinterest, I felt like we could totally pull this off. And it was SO fun!! We kept our ingredients vegan-friendly so I grabbed cucumber, mango, tofu (which I air fried), carrots and vegan cream cheese. And instead of making our own sushi rice, I purchased a few packs of 90 second microwavable jasmine rice (which worked out great).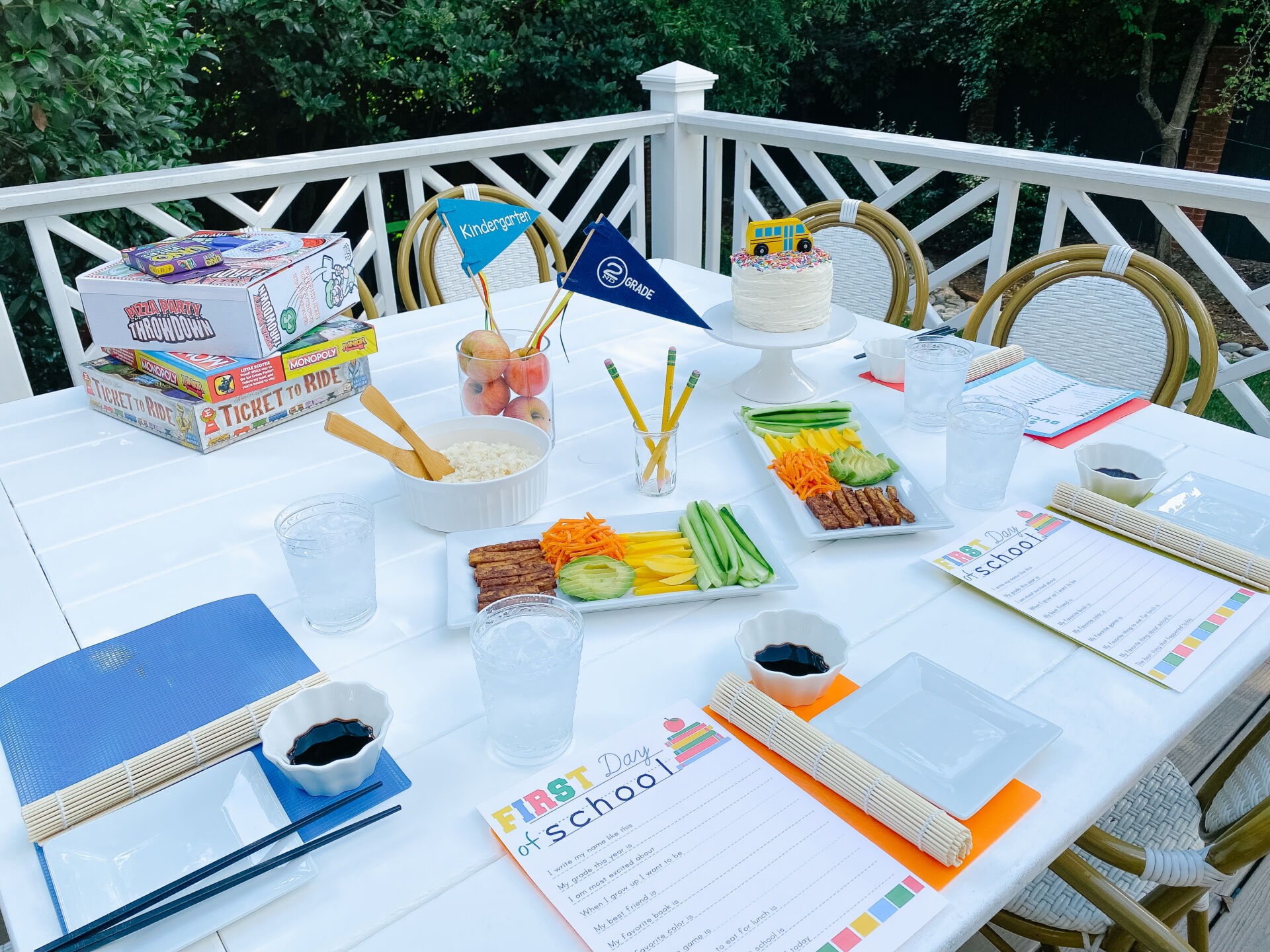 We also let each kid pick out a game to play at dinner and we had them fill out a little questionnaire. We didn't do this last year but I'm glad we started this year because I cannot wait to see how the kids' answers (and handwriting) change throughout the years ahead.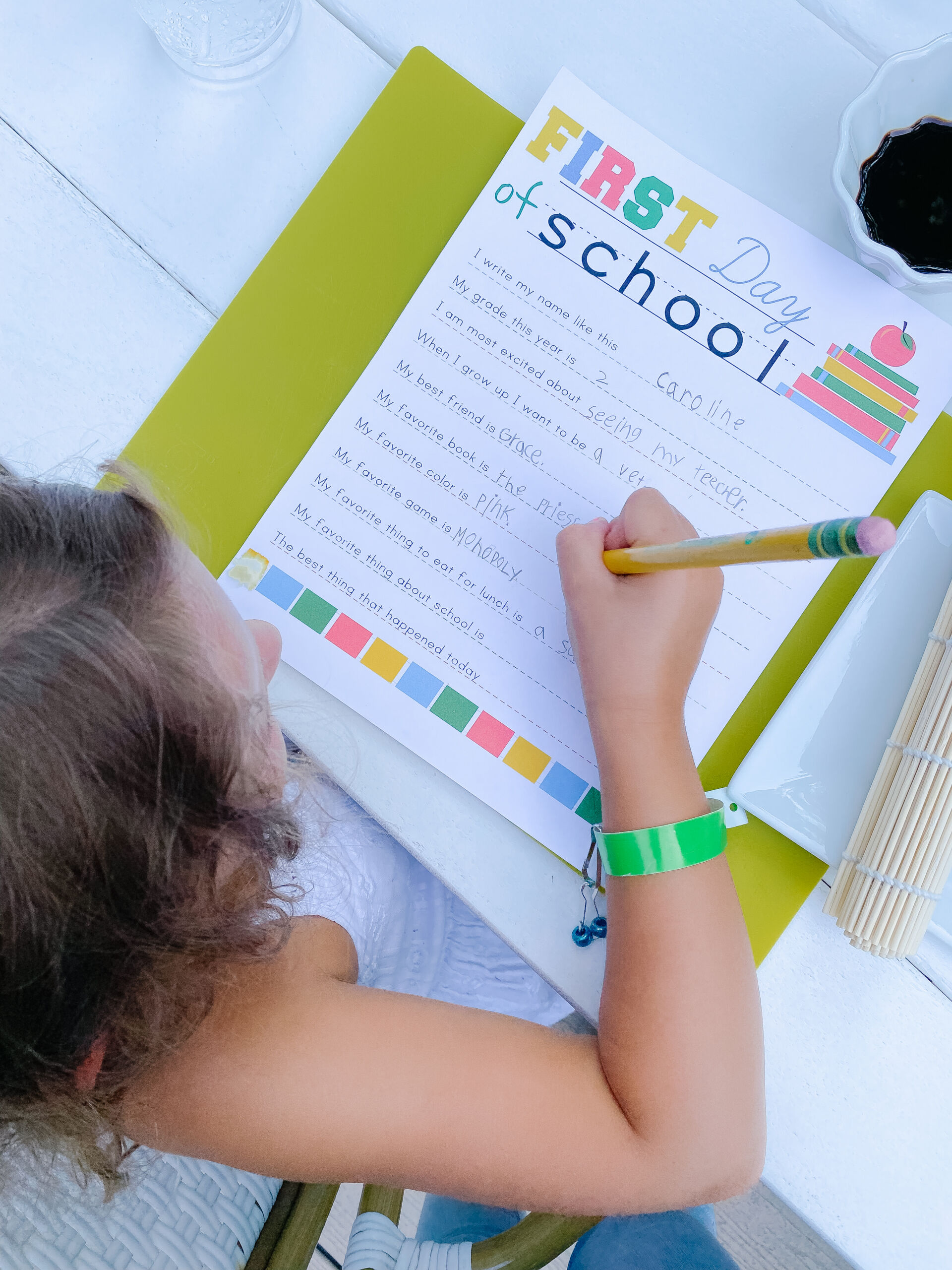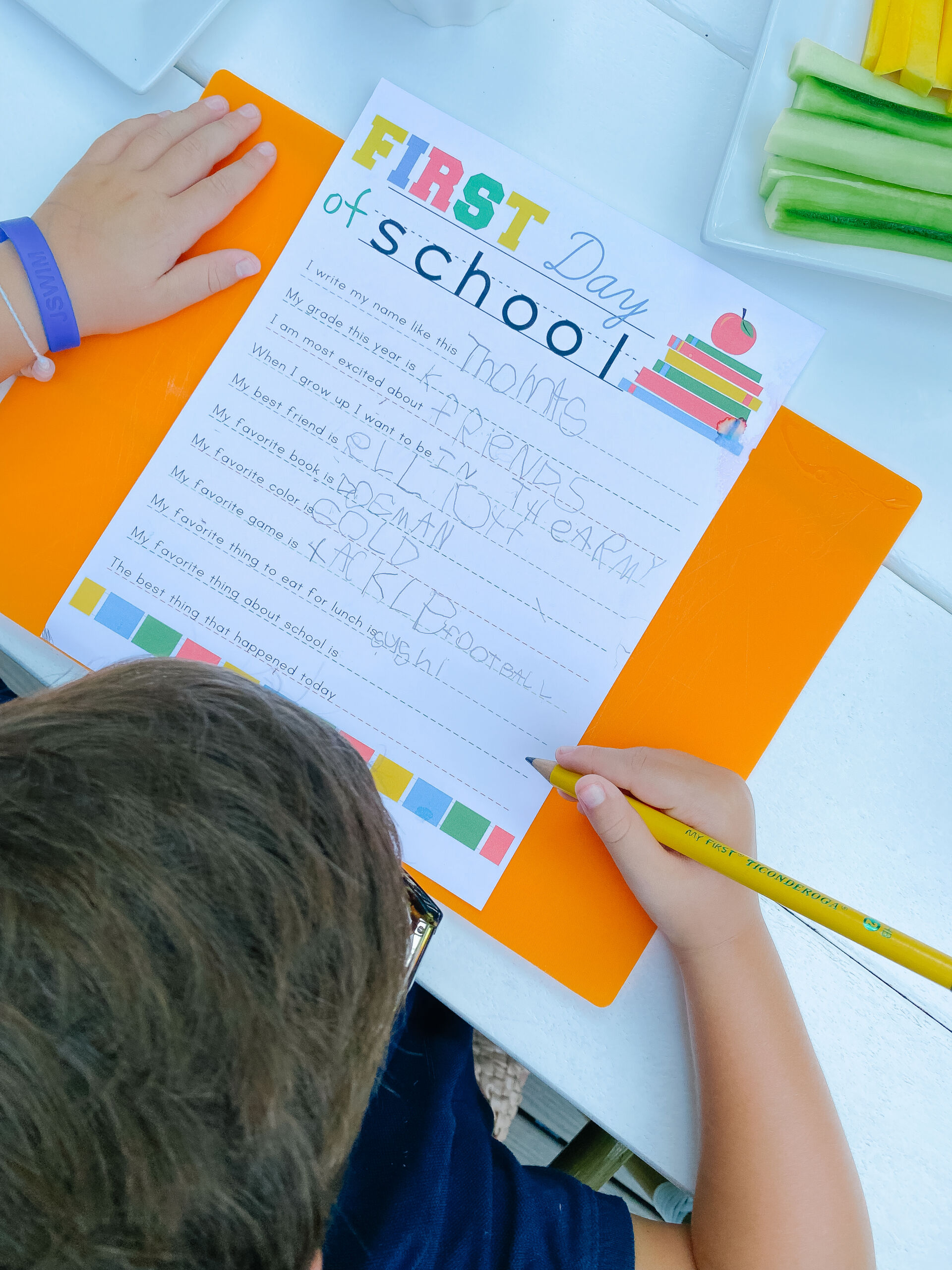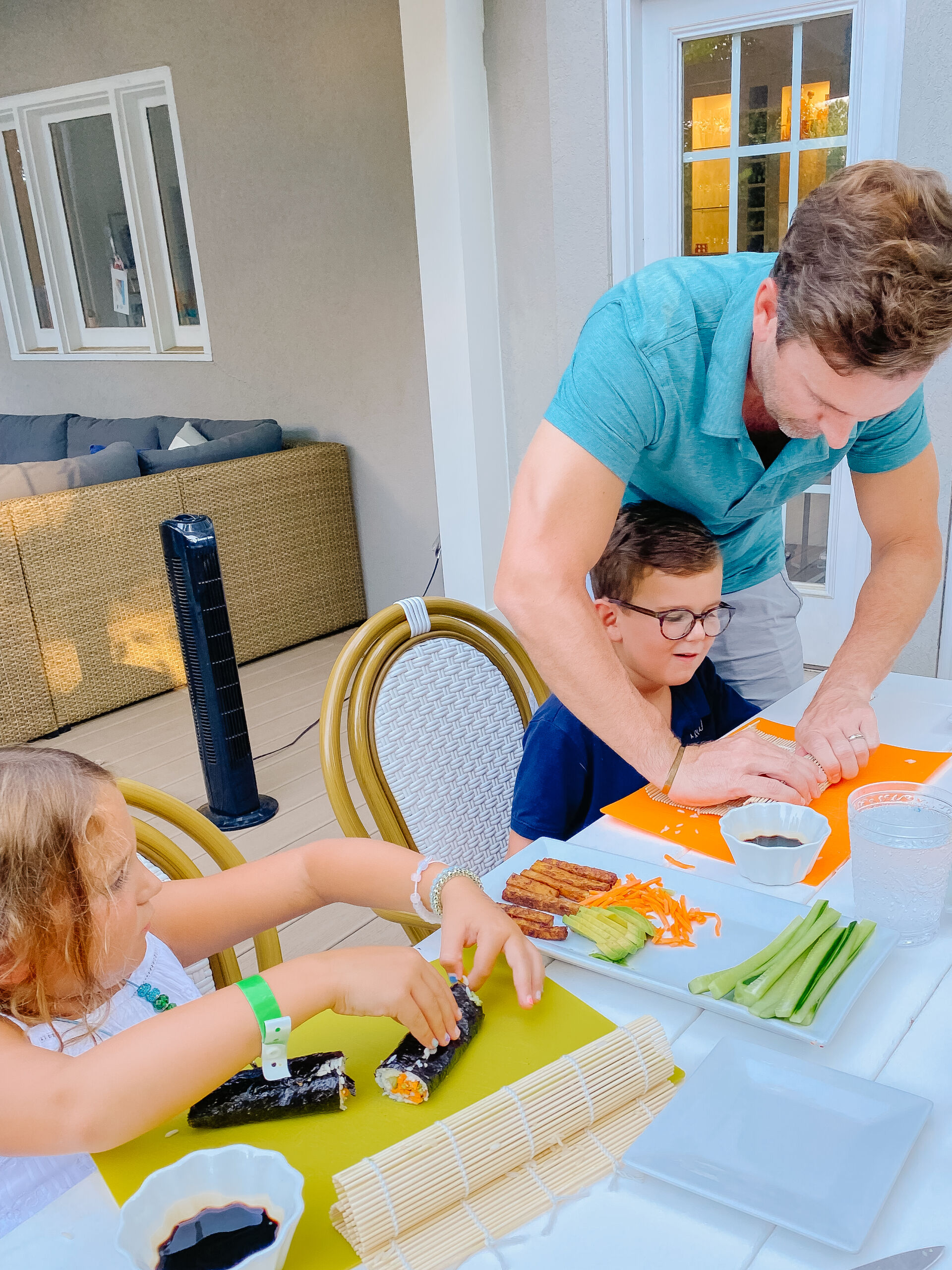 The past few years I've picked up a sprinkle cake from the grocery store for dessert. But this year Caroline asked if she could bake a funfetti cake herself — and she did! I may be biased buuuuut I did think it was better than the grocery store cake.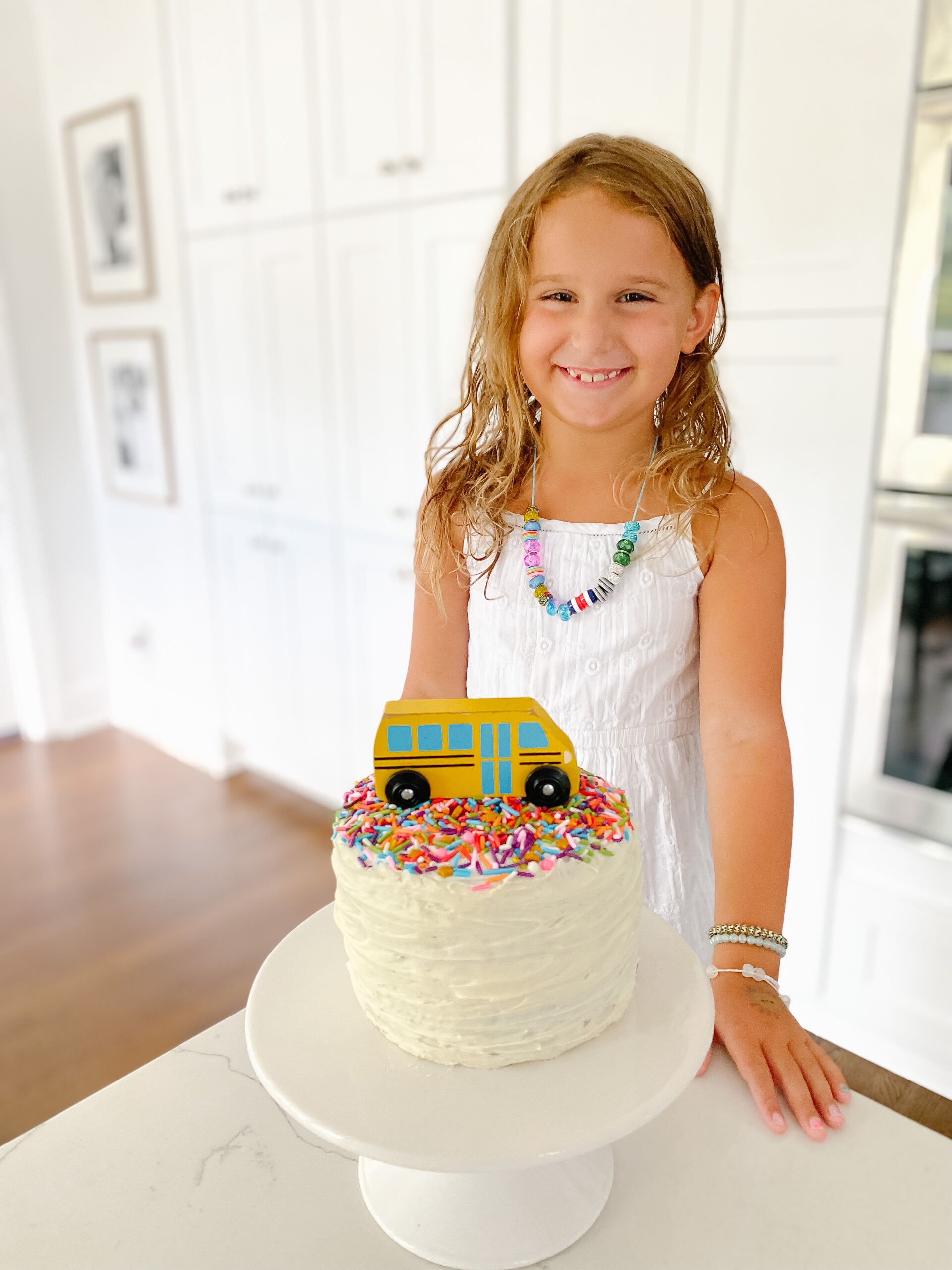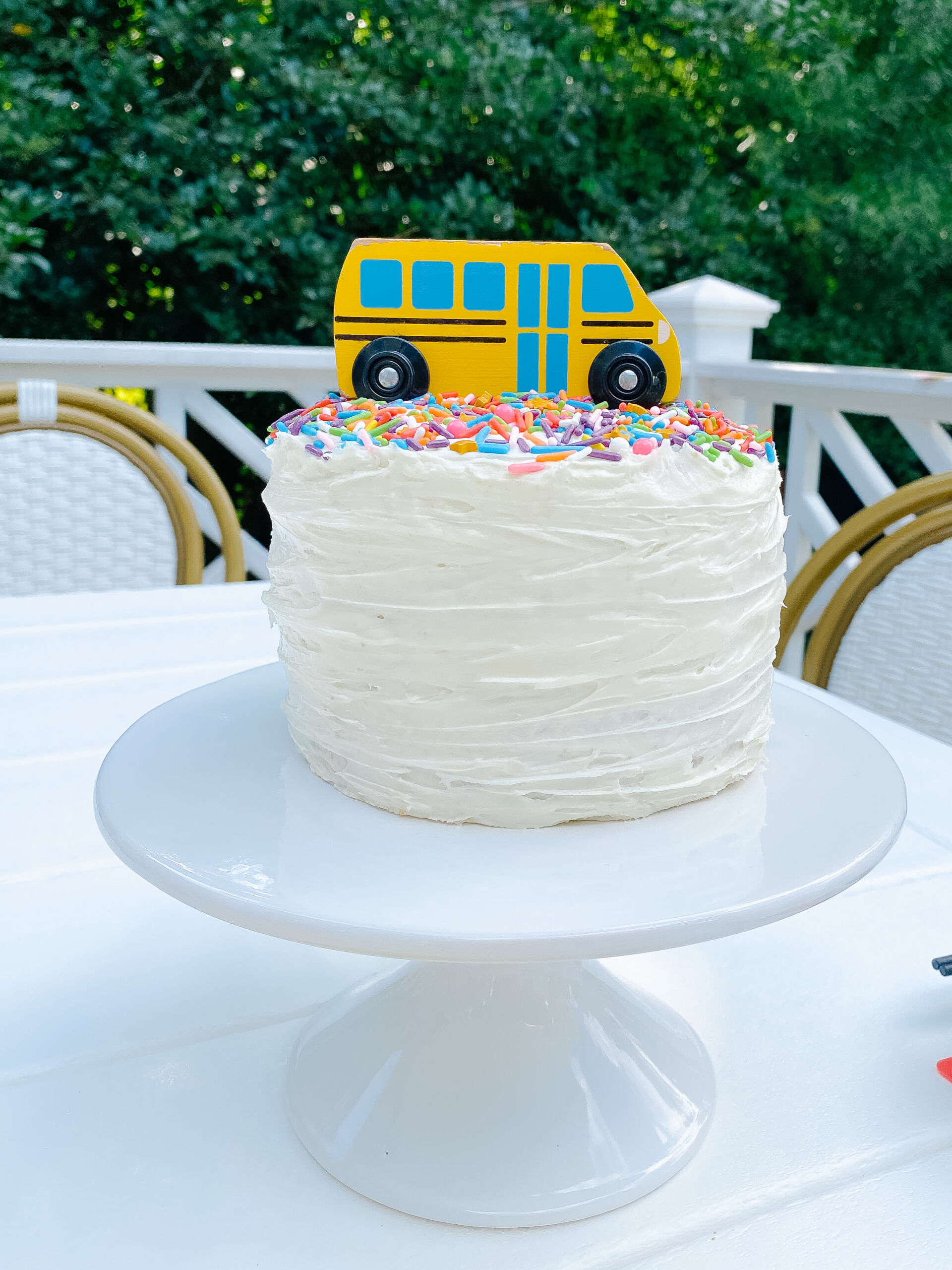 And after dinner we logged both kids' height on the wall so we can track how much they grow throughout the year. The kids really grew SO much this summer and Caroline only has a few inches on Thomas now!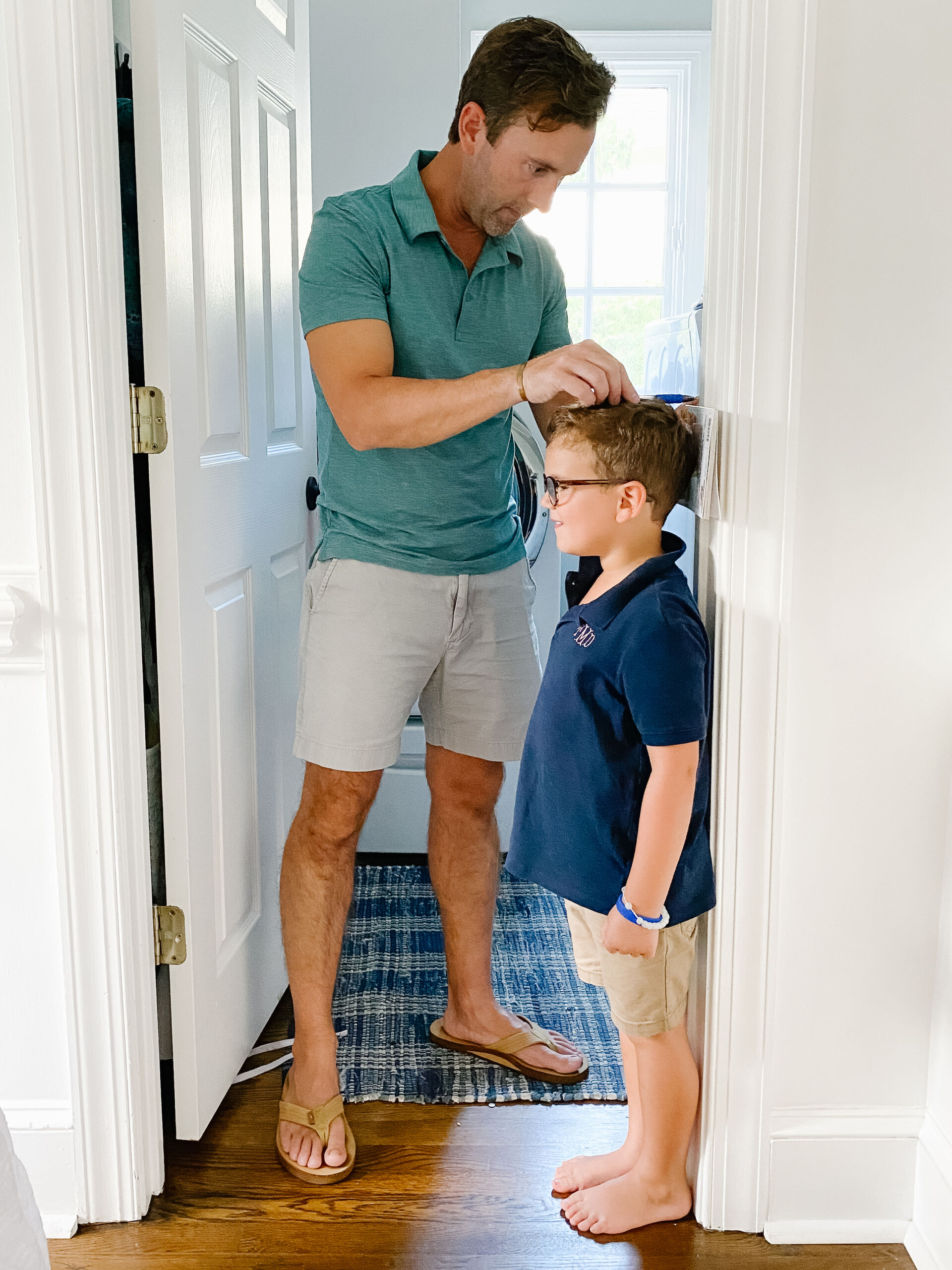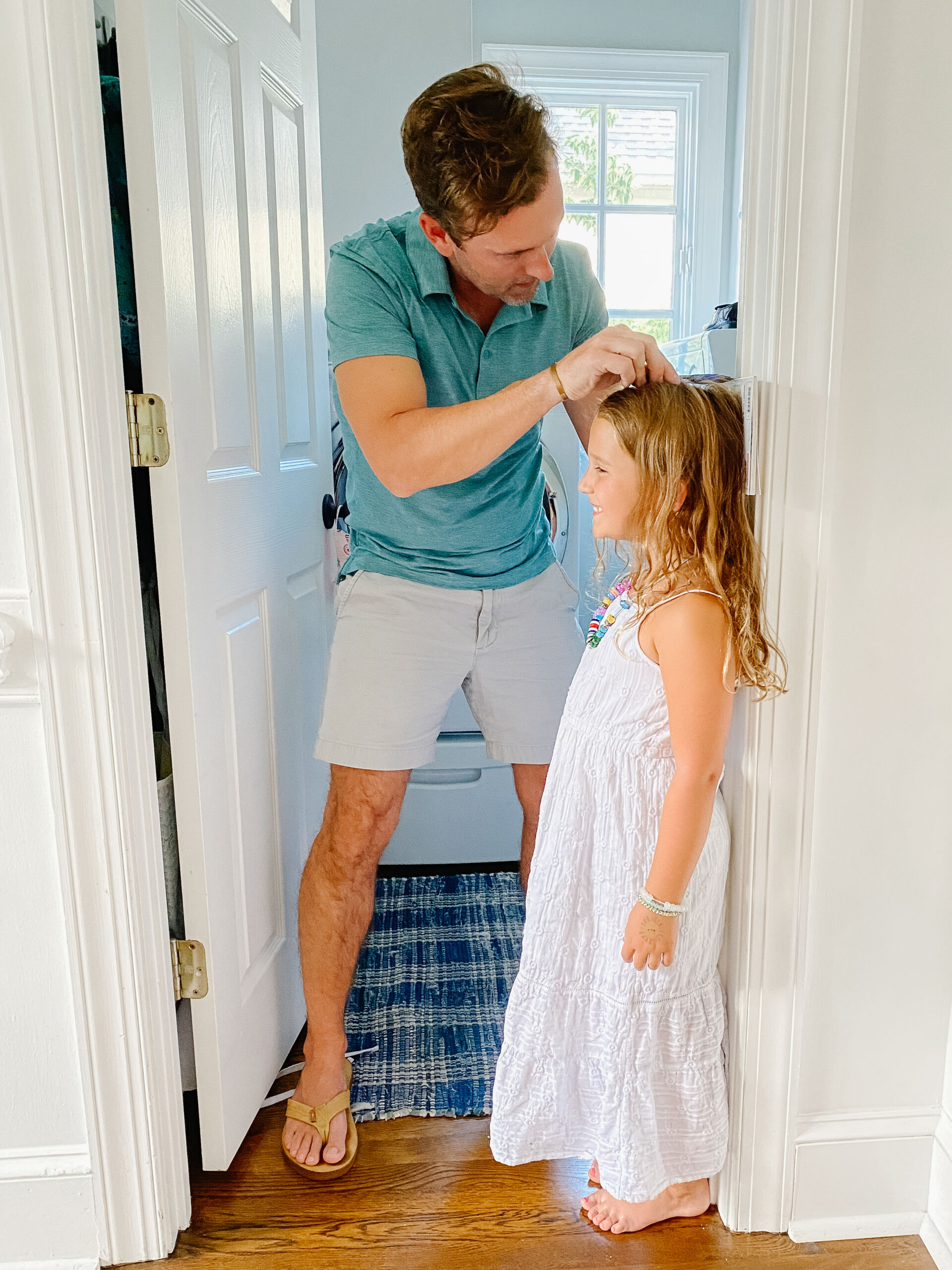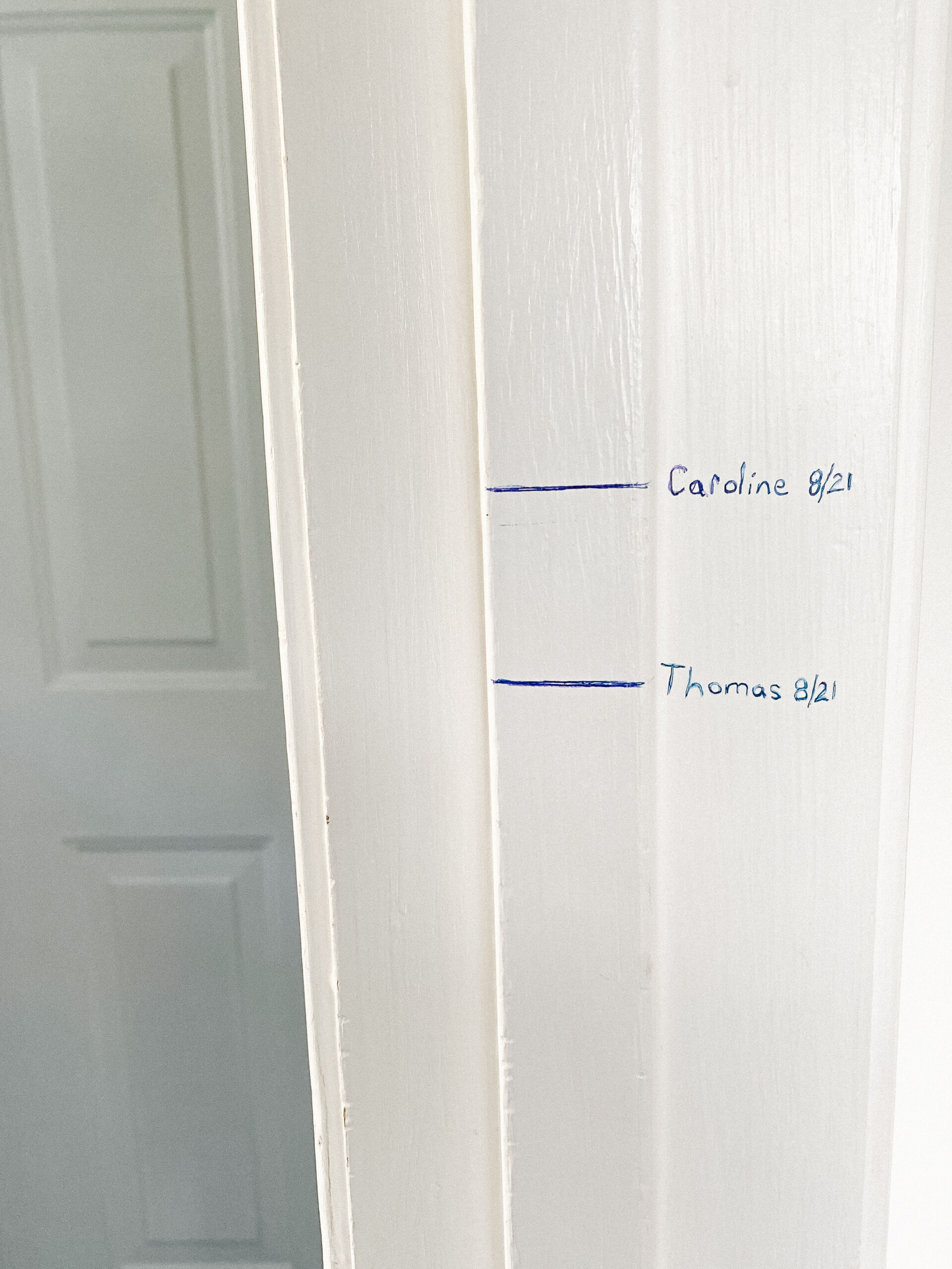 Wishing you all a happy and healthy school year ahead!