The last time I whipped up some fancy champagne jello shots was for my seester's bachelorette party a loooooong time ago. Fast forward 5 years and I am too old to hang like I used to. So for May's bachelorette party I added in a splash of redbull for the old folks. Big hit!
I love how complicated these look yet they are so incredibly easy to make!
Yield: 12 jello shots
Champagne & Redbull Jello Shots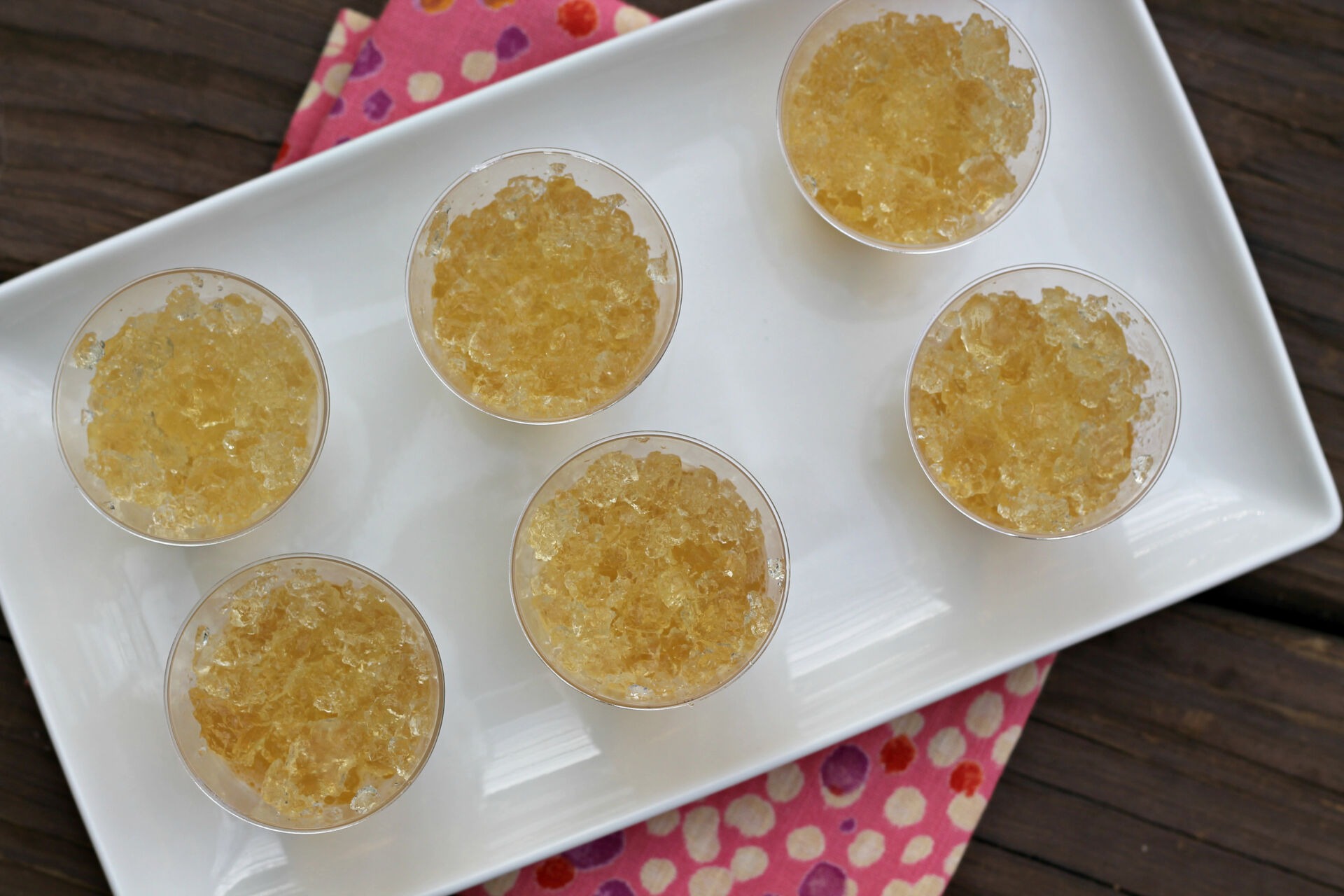 Ingredients
2 cans Redbull
1 cup champagne
2 packets of Knox Gelatine
12 2 oz. clear plastic shot glasses
Instructions
1. Over medium heat pour 1 cup of Redbull into a sauce pan. Sprinkle 1½ gelatine packets on top and let it sit for a few minutes.

2. Increase heat to medium-high and whisk the gelatin and Redbull until simmering. Slowly add in 1 cup cold champagne to the mixture.

3. Set aside about ¾ cup of jello mixture for creating the foam top. Refrigerate overnight.

4. Carefully fill your shot glasses half way with the jello mixture and refrigerate overnight or for a few hours.

5. Before serving, whip (with a high speed mixer) your ¾ cup of leftover jello until it becomes fluffy and resembles foam. Spoon "foam" on top and serve.