Bringing back a series all the way from 2017 — coffee talk!
Pour a cup of coffee and let's dive into some recent questions I've received, as well as some random thoughts I'd share if we were having coffee together!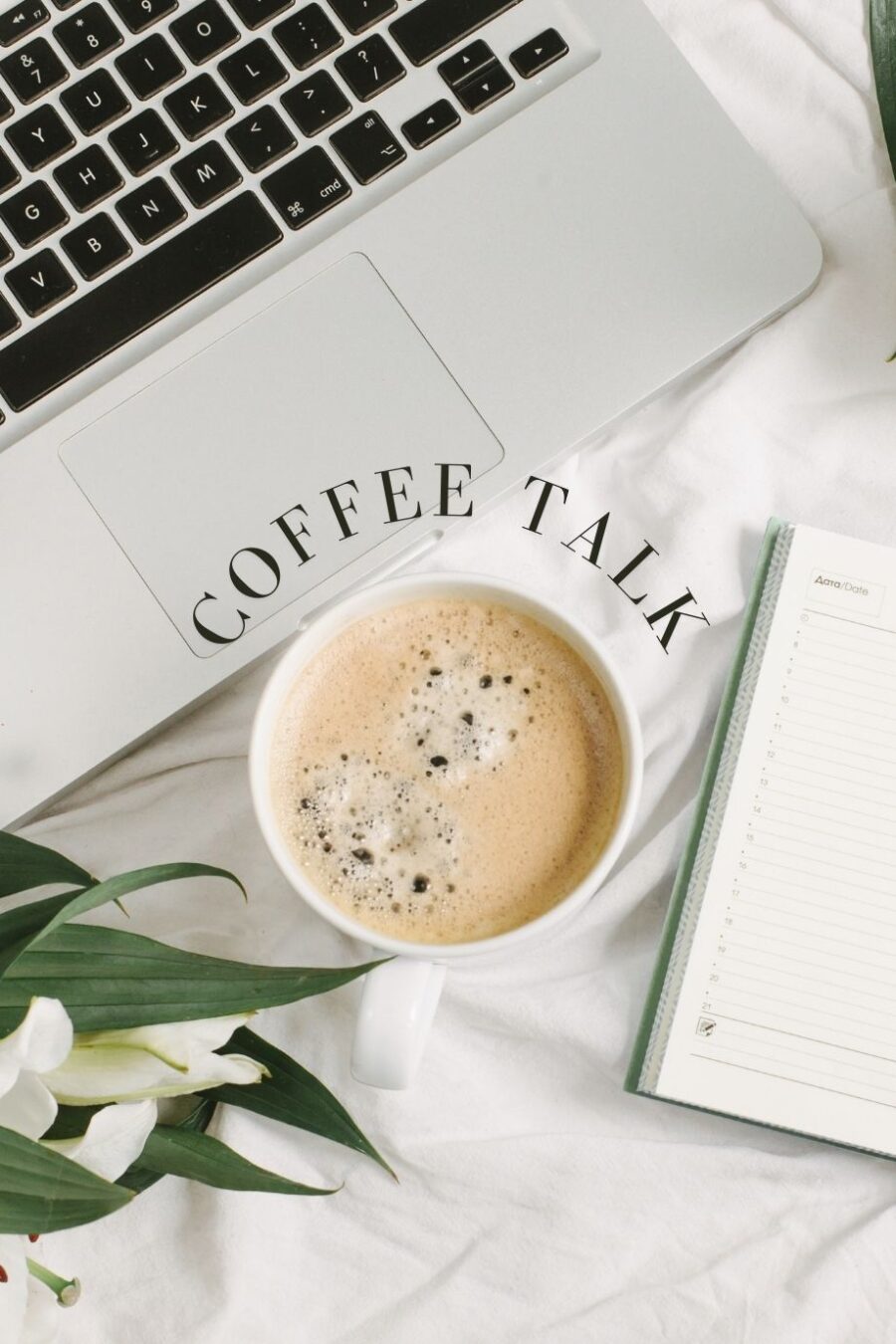 How is the move adjustment going?
This was a popular question submitted for my newsletter so I thought I'd share a little more here if you missed it. Let me start by saying the move was one of the best decisions we've ever made for our family. The kids are so happy and thriving here and have already made many new friends. I love all our new neighbors and spending time together is just so easy and fun. I can't believe how lucky we are to live in this beautiful neighborhood in a home that we absolutely love. For the first time, I can so clearly envision our lives unfolding in the years to come and for that, I am beyond grateful and excited.
While we are feeling more settled each day, it's been a significant adjustment as we shift our lives into this new place. Being so far away from the kids' school and all their sports has been the hardest part by far. They spend a lot of time in the car with Matt commuting back to our old side of town in rush hour traffic. I wish I could say "I can't wait for them to finish out their year and start their new school in the fall!" but the truth is we are all really going to miss their school. Caroline is struggling the most as she's worked so hard to make it on the Lighthouse Team (a school leadership team), work her way up to speaking parts on the morning news, and told me this was the first year she knows every single student's name in the third grade. So we are working hard to honor those feelings of sadness as the transition approaches, while also being grateful for the amazing years we got to spend at such a wonderful school. And although starting a new school will be challenging for them both, the kids are looking forward to attending a neighborhood school with all their neighborhood friends.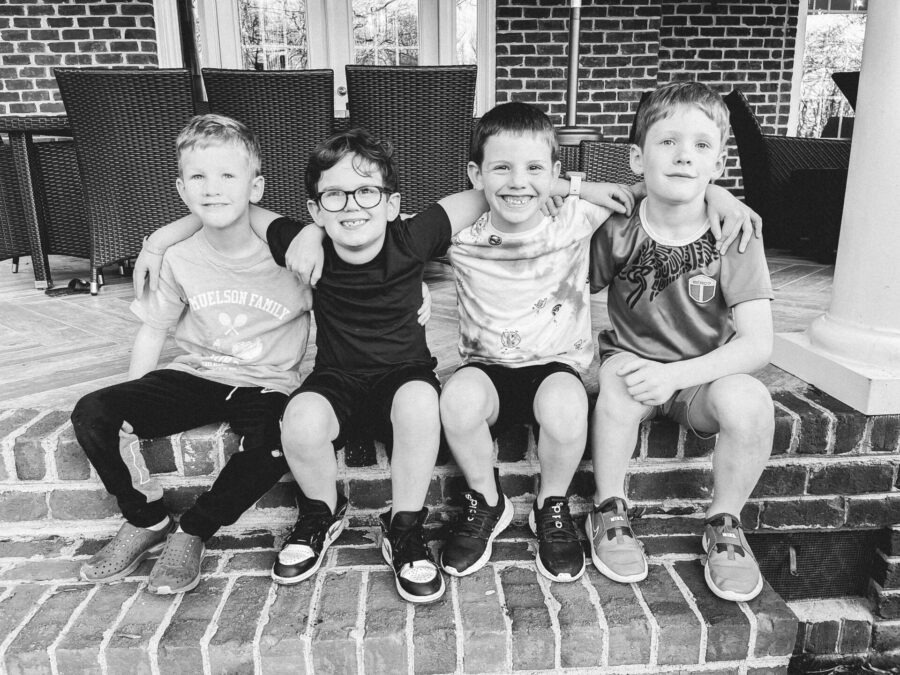 What products have been helpful for your hair loss, and will you share more about that?
I've shared a few times that my dermatologist diagnosed me with telogen effluvium last year. Telogen effluvium is a reversible condition where large numbers of hair follicles are pushed into a resting phase, creating excess shedding of hair, usually after experiencing severe stress. While I am thankful the effects of this condition is purely hair loss, I experienced many upsetting showers where clumps of hair were falling out by the handful. I still experience normal shedding but have really focused on hair growth over the past 18 months or so.
While my dermatologist believes stress is the main cause (this was right around the time I left my corporate job), I also truly believe that my gut health played a very big factor in my hair loss too. Last fall, my doctor ran a food sensitivity test on me and it was eye-opening to discover which foods were significantly inflaming my body (wheat, cow's milk, lentils, and coffee were off the charts for me). Armed with this knowledge, I began an elimination diet for 8 weeks. During this time, my doctor told me to take a few tablespoons of ION Gut Support every day to help heal my gut. After 8 weeks I could begin incorporating my favorite foods back into my diet, but in limited quantities. So I am basically 90% gluten-free and dairy-free and try to drink tea more than coffee. On the days I enjoy those inflammatory foods, I'll take a few tablespoons of the ION Gut Support.
Alright, let's get down to the products. In full transparency, I began using most of these products and supplements around the same time, so it's hard to attribute my hair growth to just one specific product, but I'd say the Nutrafol products have been most effective in growth.
Biotene Shampoo, Conditioner & Emulsion Tripack: My dermatologist recommended this shampoo, conditioner, and emulsion set. It's an affordable 3-step system designed to give hair fullness, strength, body, and shine.
Silicone Scalp Massager: This soft hair brush is super effective at cleaning your scalp and promotes blood circulation which helps foster hair growth.
Nutrafol Hair Growth Supplement: I have been using this for about 18 months now and can definitely swear by this product for visibly thicker and stronger hair. I absolutely hate the pills (they are huge) but they WORK. After about 3 months or so, I began seeing a million little baby hairs growing in and it makes me so happy — even with all my wild fly-aways.
Nutrafol Growth Activator Serum: A lightweight serum that you apply directly to your scalp. This combined with the Nutrafol pills was highly effective. I am starting to scale back on this one now that my hair is growing again.
Complex B Vitamin: I take this for so many benefits beyond hair (energy production, brain health, and detoxification), but B vitamins help hair growth by encouraging healthy cell rejuvenation. This brand isn't cheap, but many of the generic brands of B12 contain cyanocobalmin, a cost-effective form of B12 that does not absorb into the body as easily as methylcobalamin. My doctor recommended this B-complex vitamin because it contains a handful of other B vitamins and is free from wheat, eggs, nuts, gluten, unnecessary binders, fillers & preservatives. Pure Encapsulations is another good brand too. (NOTE: Don't take it too late in the day as this vitamin provides a burst of energy. Consult with your doctor to see if this vitamin is right for you.)
ION Gut Support: as needed. See above!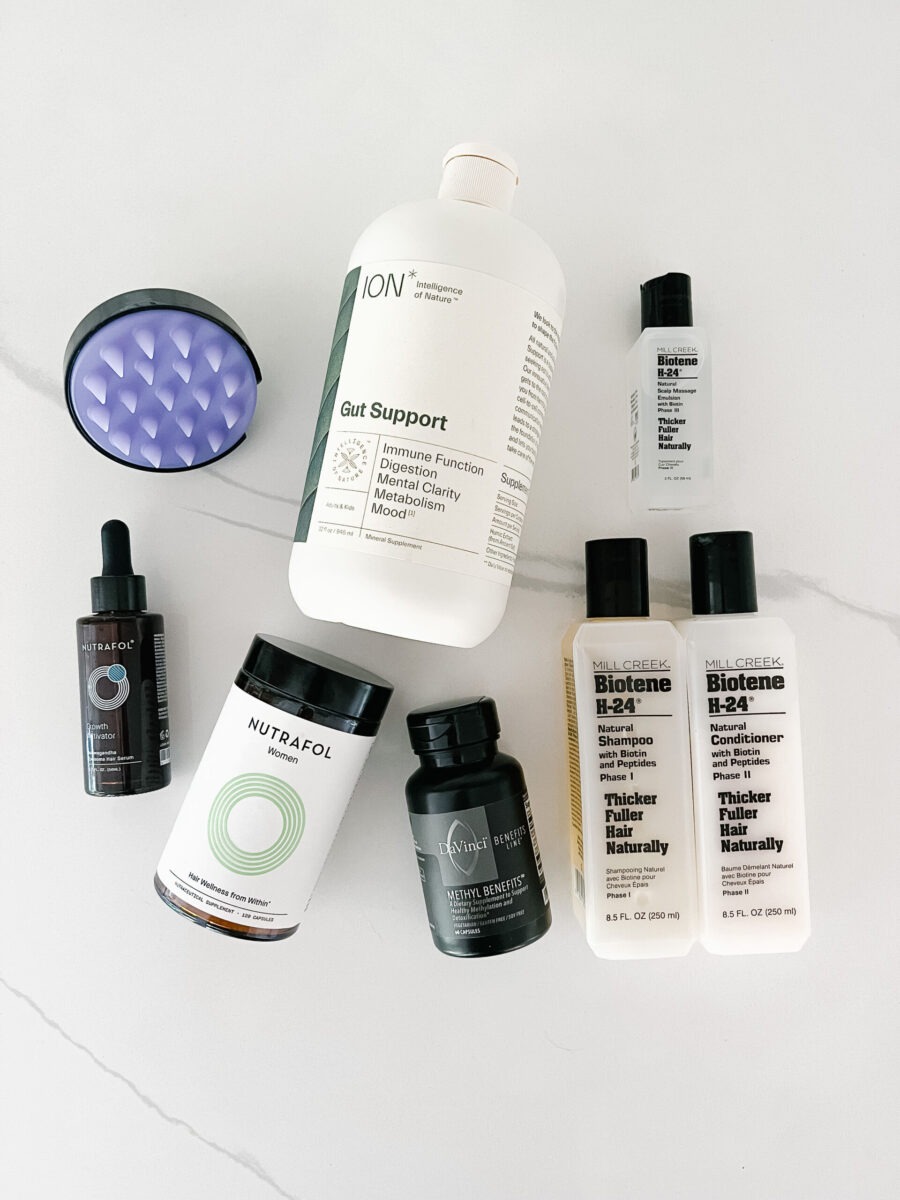 The Grief Pain Button
I recently shared that my pain button has been getting pummeled lately. (For my new readers, I lost my dad to a gruesome cancer battle in 2019.)
There are a few triggers I usually anticipate (our first beach trip of the year always gets me pretty good as my dad and I used to surf together a lot growing up), my kids' birthdays/first day of school/milestones, Father's Day, etc.
With each year, event, or season that passes comes a visual reminder that time is passing without him here with us. We're in a really big season of life right now, and while it is mostly exciting, I miss my dad so much that it can be excruciating at times. I know I'll see him again, but damn do I wish I could catch just one more wave with him, ask him a million renovation questions and walk him through our new home (my dad spent his career in construction and was an epic builder), send him videos of Thomas's soccer games, serve him a slice of Caroline's cakes (he loved sweets), watch his excitement as we welcome Ian's baby into our family soon (he was so good at spoiling his grandbabies), and so much more.
If you're on a grief journey, I've got a few posts below that may make you feel less alone.
grief journey posts: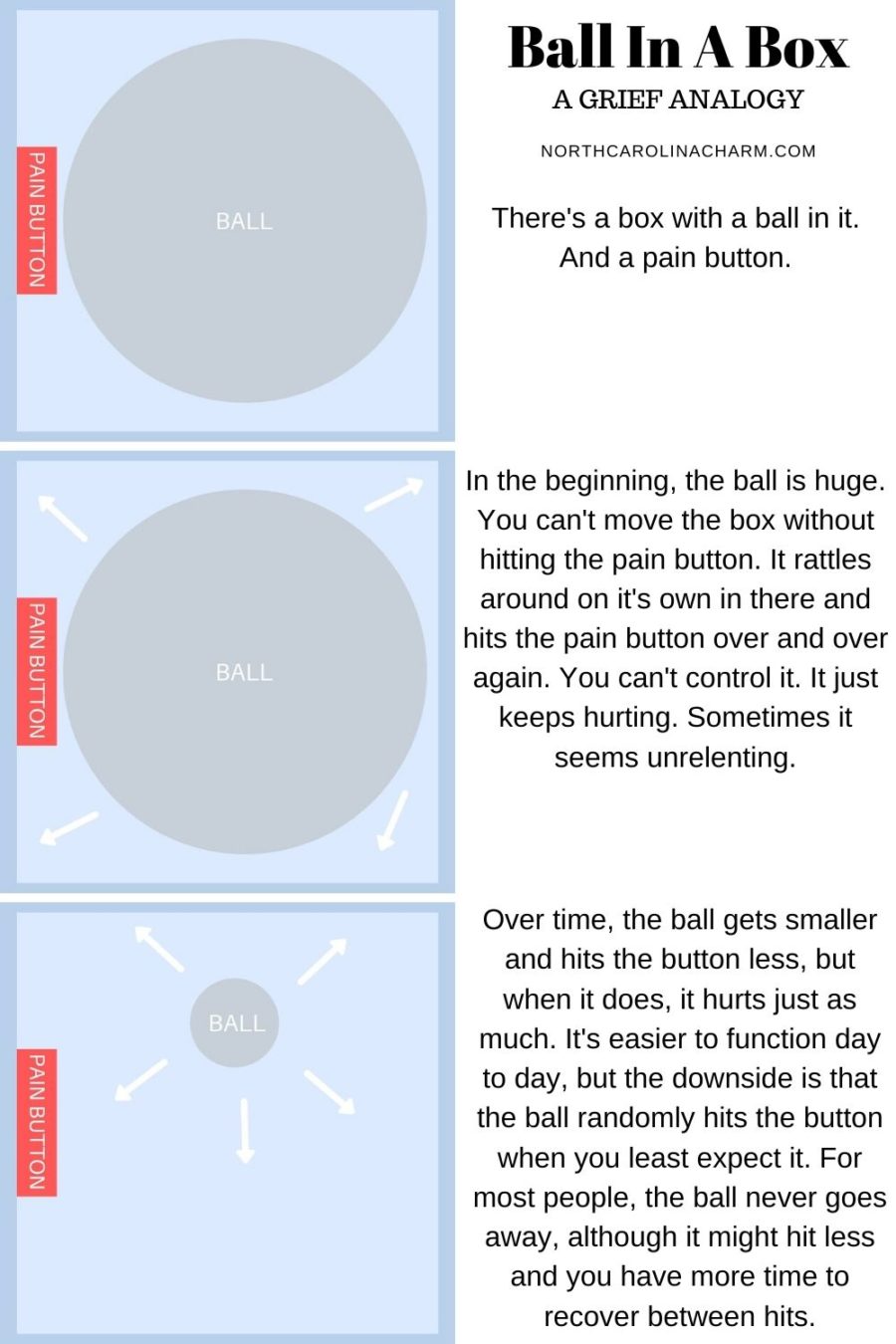 Didn't want to end on a melancholy note, so let's cover one more light and fun question…
Any exciting plans for summer?
I am honestly really looking forward to summer this year. I learned a LOT from last summer and feel like I've planned so much better this year to better balance work, camps, and travel. The kids are really excited about the variety of camps this year too (especially the camps in our own neighborhood).
We are also planning to spend some time down in Florida with my family (my mom also offered to keep the kiddos for a few days so Matt and I can sneak away), we're spending a week at the beach with Matt's family, and we are taking the kids to Mexico for our family vacation this year!