Happy Friday!
I hope you all have had a great week!
Let's kick things off with the top 5 reader-favorite items from the week!
New Balance sneakers: These are hands down the most comfortable sneakers I own (note: these are casual sneakers, not athletic shoes) and the color combo is SO pretty. But for real, I cannot get over how comfortable they are. Wow. I purchased mine from Anthropologie, but Foot Locker also has them stocked right now. Warning: this is a new colorway so it will likely go fast. I swear all the new New Balance colors go out of stock super quick.
No-Show Socks: The best no-show socks. They are soft, and comfortable and have a rubber grip inside the sock so they don't slip down inside your shoe! Everyone in our house loves these and I am constantly repurchasing them.
Tablecloth: I have this tablecloth in several colors/patterns and love it so much.
Nutrafol Hair Growth Supplement: Earlier this week I shared more about my hair loss journey and that I have been using this for about 18 months now and can definitely swear by this product for visibly thicker and stronger hair. I absolutely hate the pills (they are huge) but they WORK. After about 3 months or so, I began seeing a million little baby hairs growing in and it makes me so happy — even with all my wild fly-aways.
Sidewalk Chalk Paint: This kit it easy to use and keeps Caroline busy for hours — all you do is mix the chalk with water and paint it on! It will make your driveway and sidewalks look so pretty and happy too! I highly recommend this paint kit for a fun outdoor summer activity or gift for a birthday!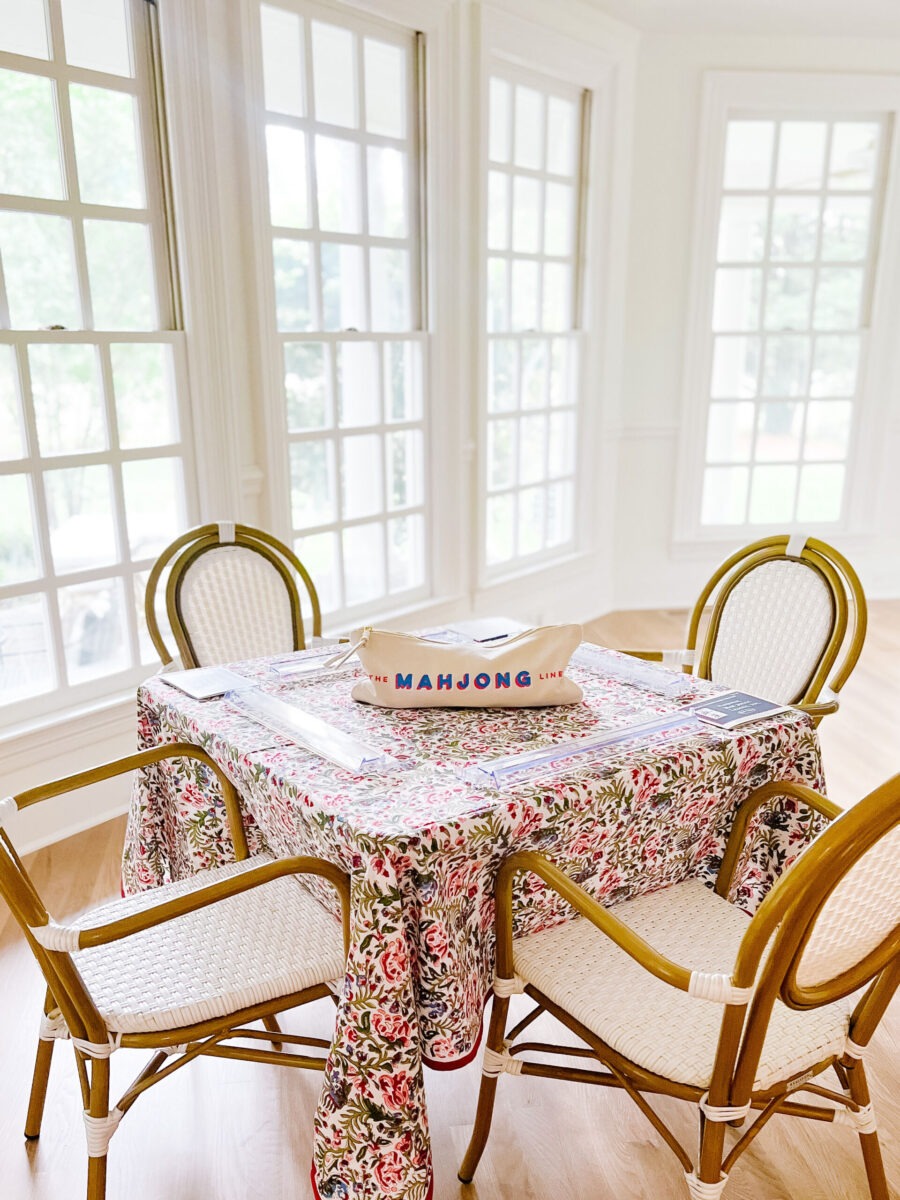 Alright, let's get down to it!
1. Mosquito Things
I may do a larger summer item round-up because we have a handful of products that I swear by for summer. In the meantime, here are a few mosquito-related items I wanted to re-share that I was so thankful were shared with me by other mamas…
One of my very best purchases from last summer. I am a mosquito magnet and one of my readers swore by these so I decided to give them a try. And holy moly they work SO well. We even used them for camping in the woods! If we're playing at the park or in a backyard, I'll stick a patch or two on the back of the kids' shirts to help keep them mosquito-free. And if you see me outside this summer, you better believe I'll be sporting a few green dots too.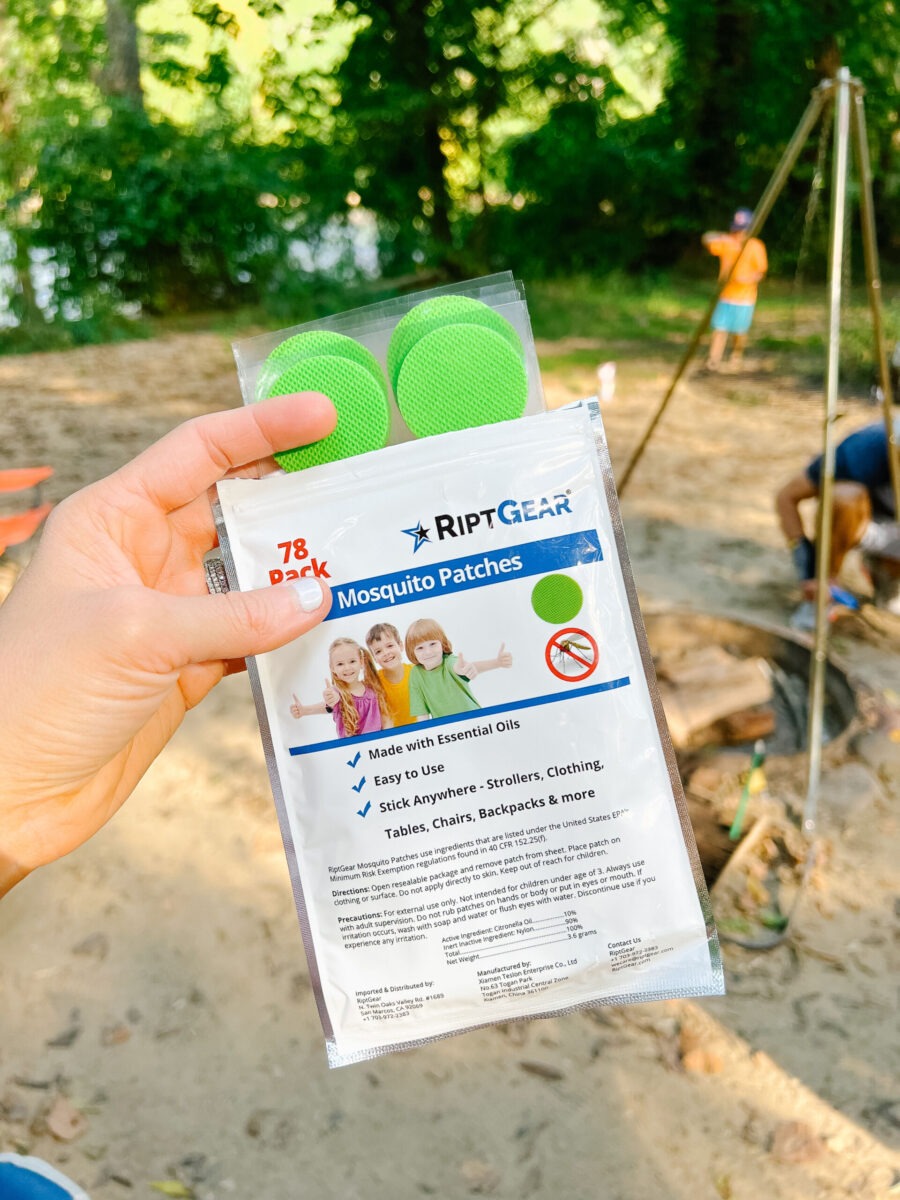 I received this recommendation from another mama last summer when we sent the kids to sleepaway camp! I had no clue if our kids were going to be diligent about using their bug spray at camp so I used this clothing-safe insect repellent on both of kids' clothes, shoes, and outdoor gear! And it worked REALLY well.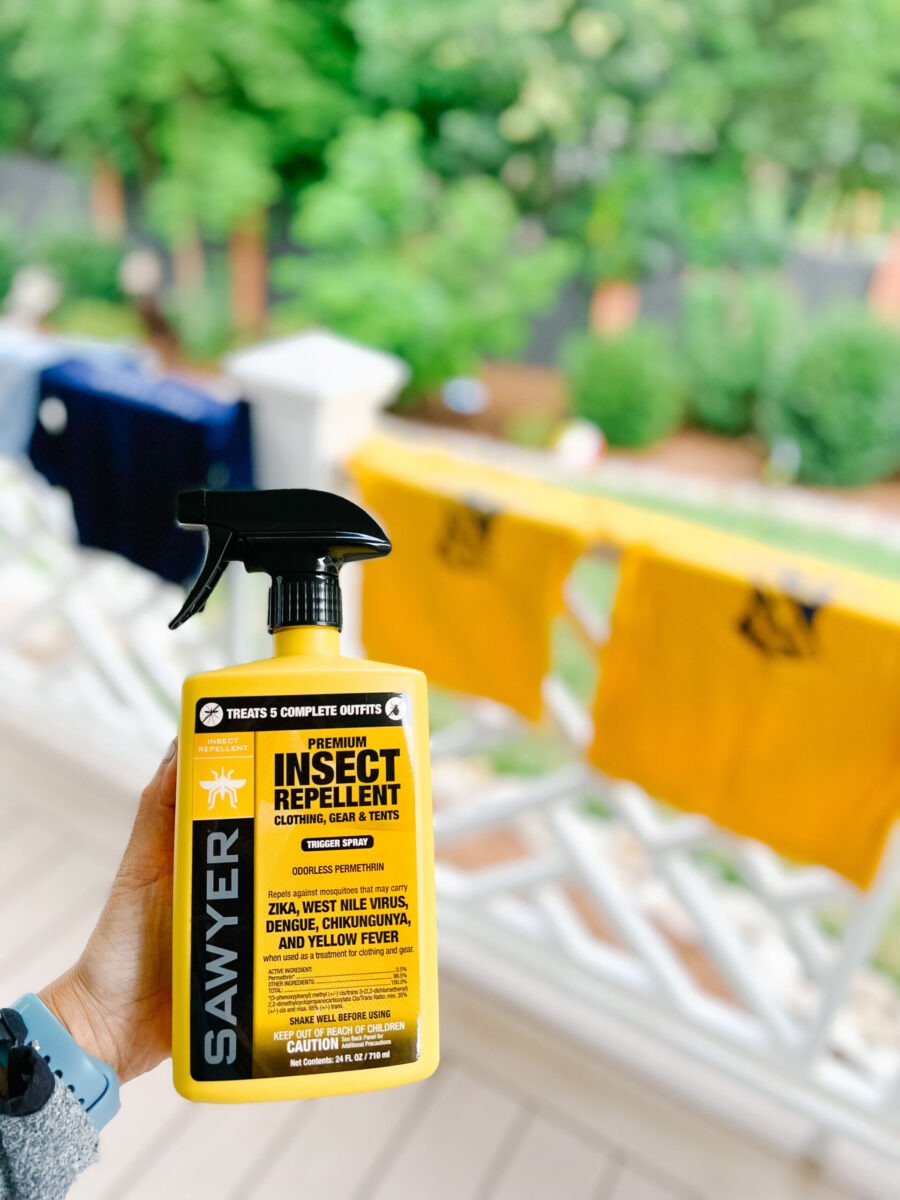 I've been using this suction device for years on myself and the kids. It's a natural way to extract venom/saliva from bug bites to alleviate itching/stinging. AND IT WORKS, but you have to use it right away (like right when you feel the first itch come on), otherwise, it's too late to be super effective. You can also use it to remove stingers and relieve swelling. Cannot recommend this enough. During summer, I actually keep one in my purse, my trunk, and in our medicine drawer.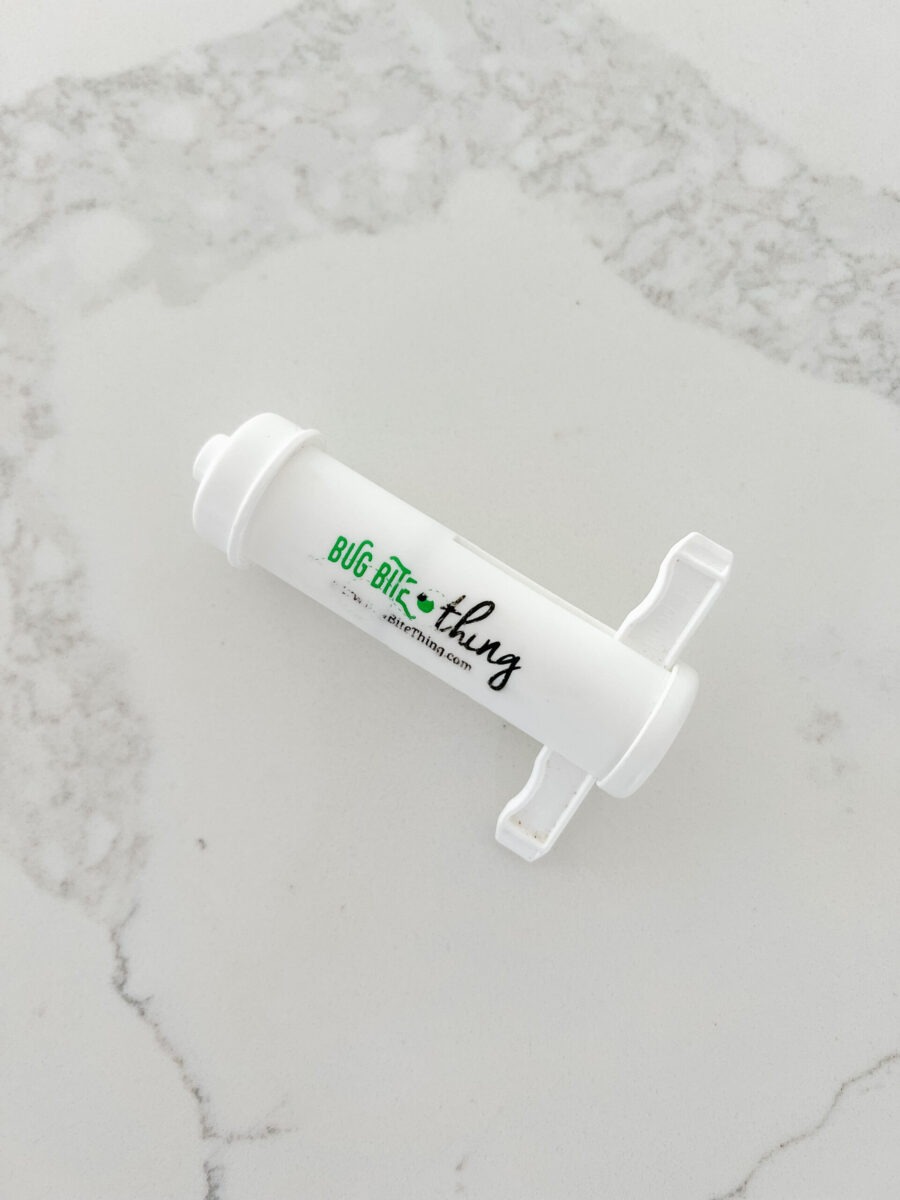 2. Lunch Box Sushi
I've been making little rice and veggie sushi rolls for the kids and they have been LOVING them for lunch! I know these are bringing "beginning of school year lunchbox" vibes, but I honestly couldn't handle throwing out ONE more sandwich at the end of the day, so I switched over to these sushi rolls and I promise you they are SUPER easy to make. All you need is seaweed paper, some fresh veggies (I use cucumber and shredded carrots), and a Bamboo Sushi Mat. When I make these, our lunchboxes come home empty and the kids keep requesting them.
You can find my sushi rolling tips and filling ideas in these posts: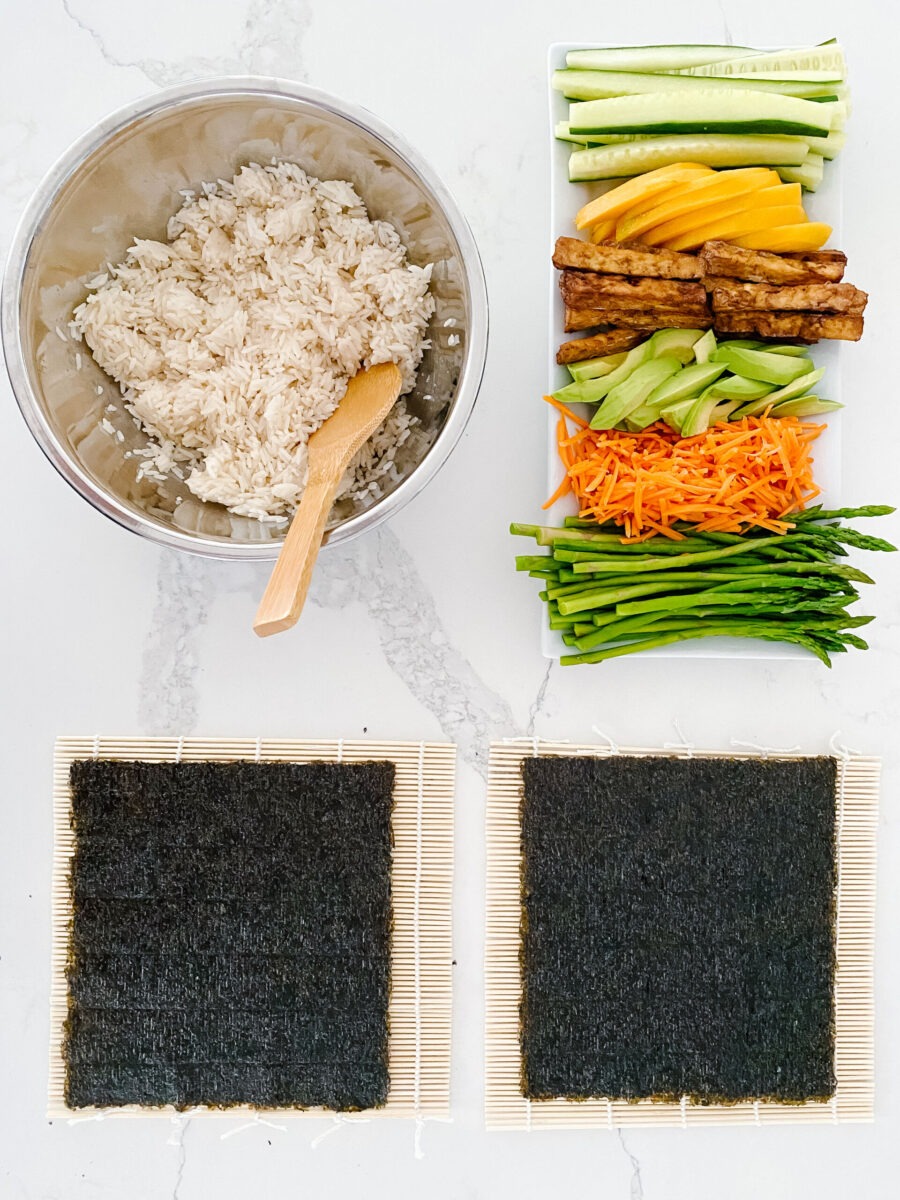 3. Sports Season Turnover
We closed out Caroline's first softball season on Wednesday night! Caroline absolutely LOVED playing softball and it was truly such a fun sport to watch.
We also finished out Thomas's flag football season over the weekend so we are officially DONE with two sports and now just focusing on swim team for summer. Swim team is a pretty big commitment with practice every weeknight and two swim meets a week, but logistically it's SO much easier to have both kids in the same sport at one time with practices right in our neighborhood!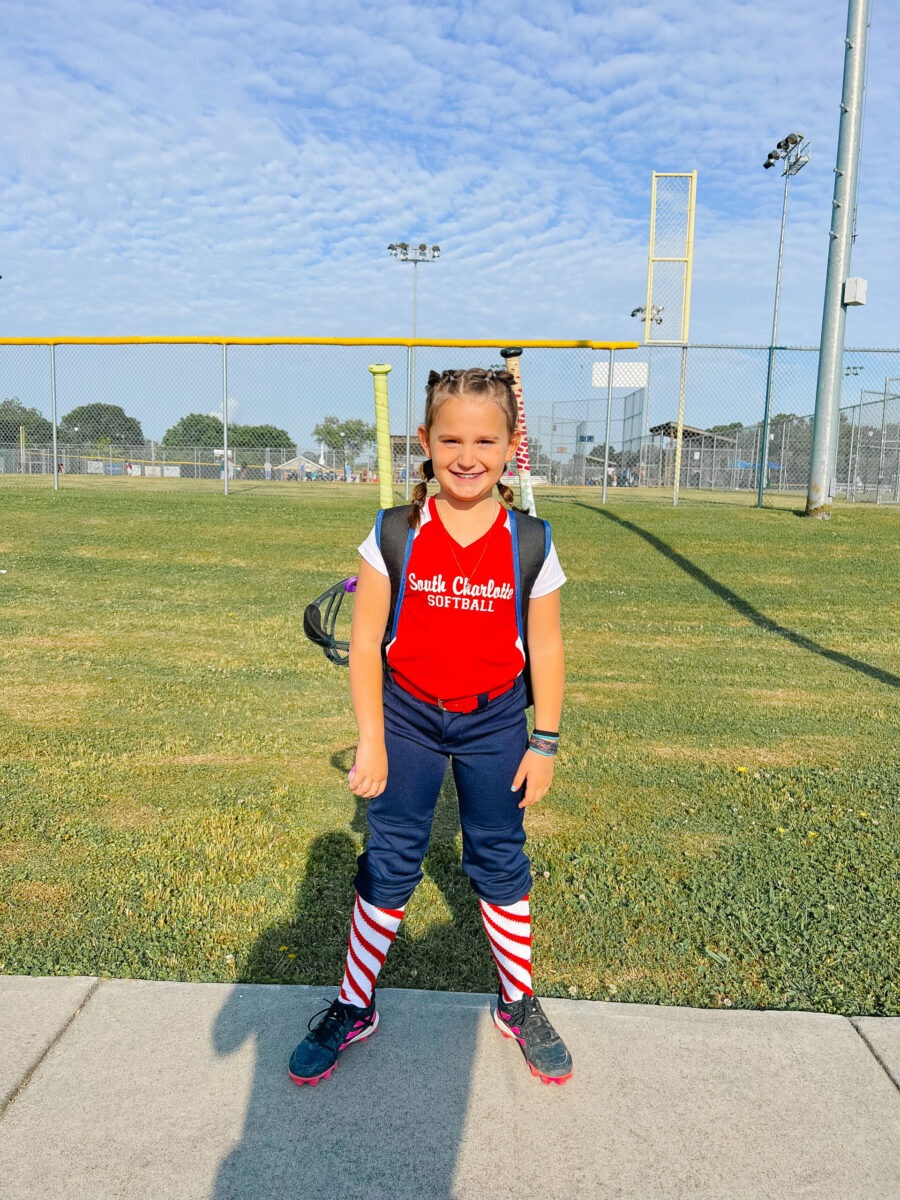 Speaking of Swim Team! This is a PSA for all swim team mamas! I wanted to re-share one of our favorite pool bag items — Swim Ear Water Drying Aid. These drops came highly recommended to us after both kids got swimmers ear a few summers ago and we've been using them ever since! Every night after swim team practice, we put a few drying aid drops in the kids' ears to avoid ear infections (both of our kids are super prone to ear infections too).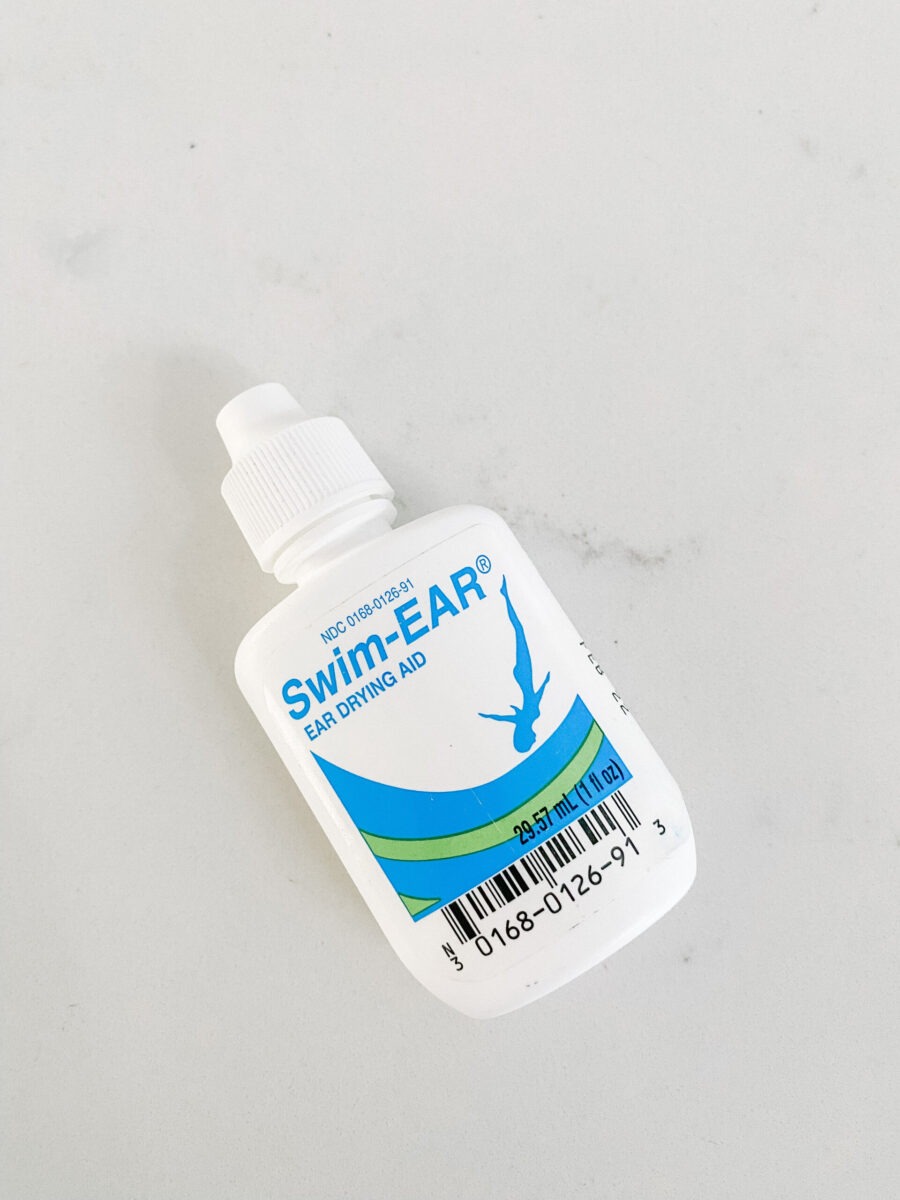 We recently purchased this portable TV and absolutely LOVE it. It is basically a combination of a TV and a tablet and has a touchscreen display and a solid built-in battery. It also has a wheel base so you can roll it anywhere you want — and it comes with a remote. We originally purchased ours for our bedroom, but have been moving it all around the house (like the laundry room while I fold laundry and the back porch on the weekends)! And you can stream or mirror content from your phone, tablet, etc.
Anyway, it does go out of stock quickly (and for long periods of time) but it's finally restocked so I wanted to share!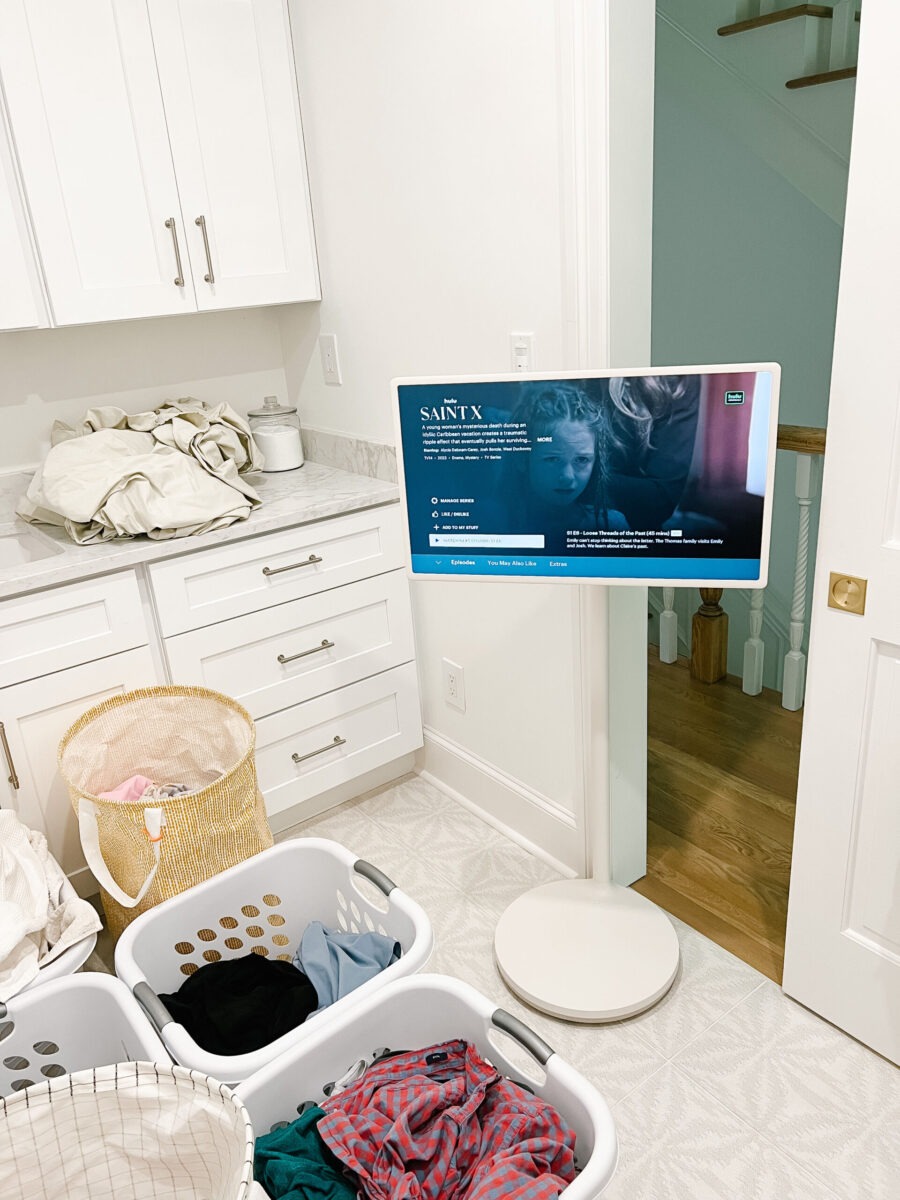 In Case You Missed It