Happy Monday!
We had a terrific Mother's Day weekend!
Let's rewind it!
Friday
Friday afternoon I got to spend time with Thomas in his classroom for "Moments with Mom" — the cutest Mother's Day celebration. It was so dang sweet. When I arrived, Thomas greeted me with a flower and homemade gifts, and we ate cookies together! Then we watched the video his incredible teacher made of her students saying why they love their mom. It was honestly the best little event and both kids were thrilled to be early dismissal afterward.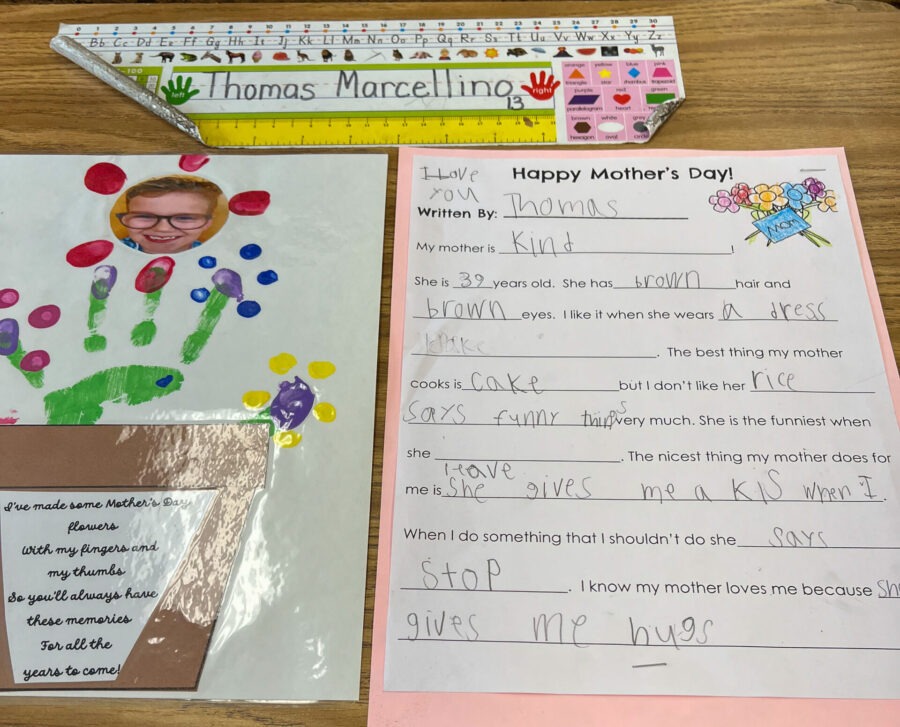 Swim Team kicked off this week and Friday evening we had swim practice. Since moving in, every person we've met in the neighborhood has told us "You HAVE to join the swim team this summer!" Again and again, we were told how fun it is for both the kids and the parents — and that it is one of the best ways to meet lots of new people. So we decided to give it a shot this year and it has gotten off to a great start. The kids especially love biking up to the pool for practice and there are a TON of kids on the Team, so we're pretty pumped for the season.
After practice, all the kids ate burgers and hot dogs on the lawn, then the boys played football while the girls did cartwheels and gymnastics on the sidelines before we biked back home for a quick (and maybe a little too late) Family Movie Night.
Saturday
Saturday we had an EARLY flag football championship game way on the other side of town. Even though we lost, it was SUCH a good game and super fun to watch.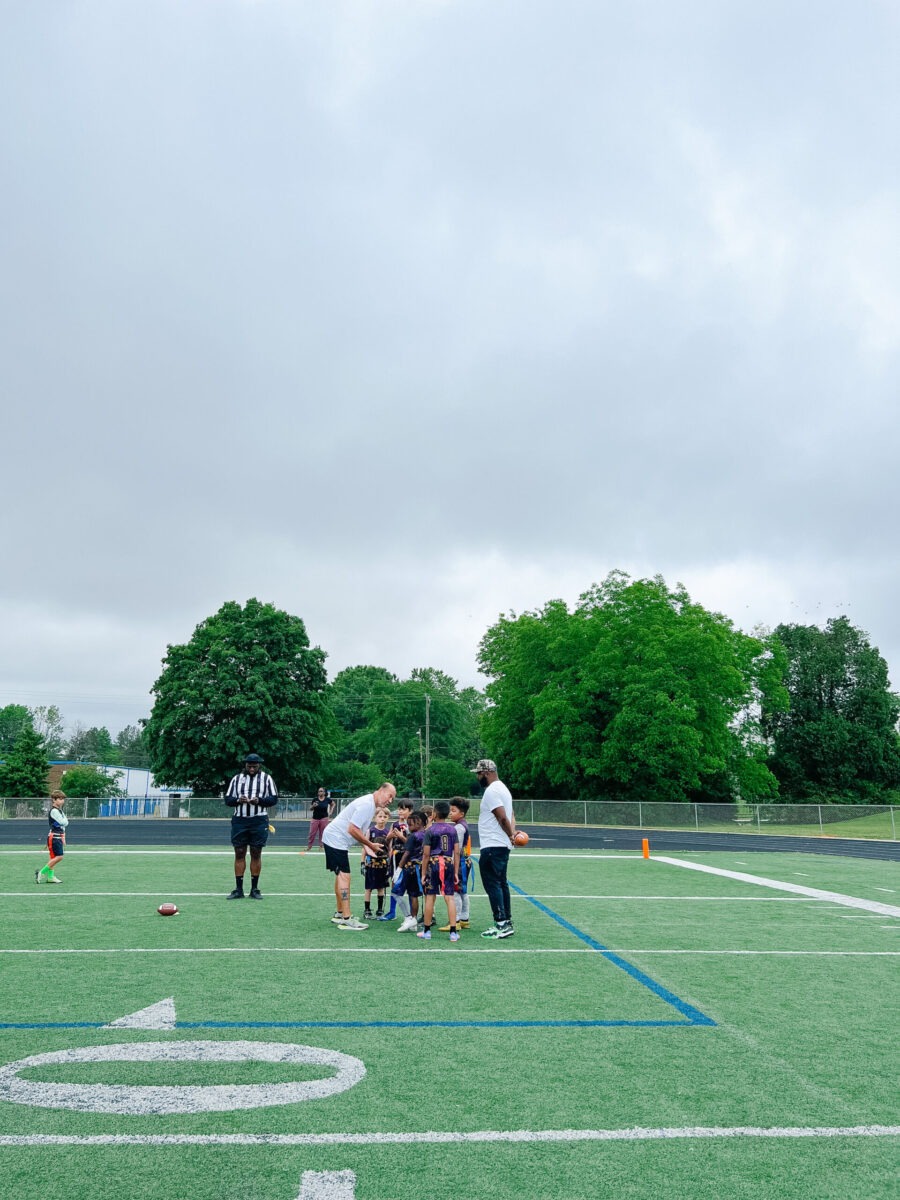 Afterward, we drove an hour across town for Caroline's softball game in Waxhaw! It was also a fun game to watch and Caroline got a great hit!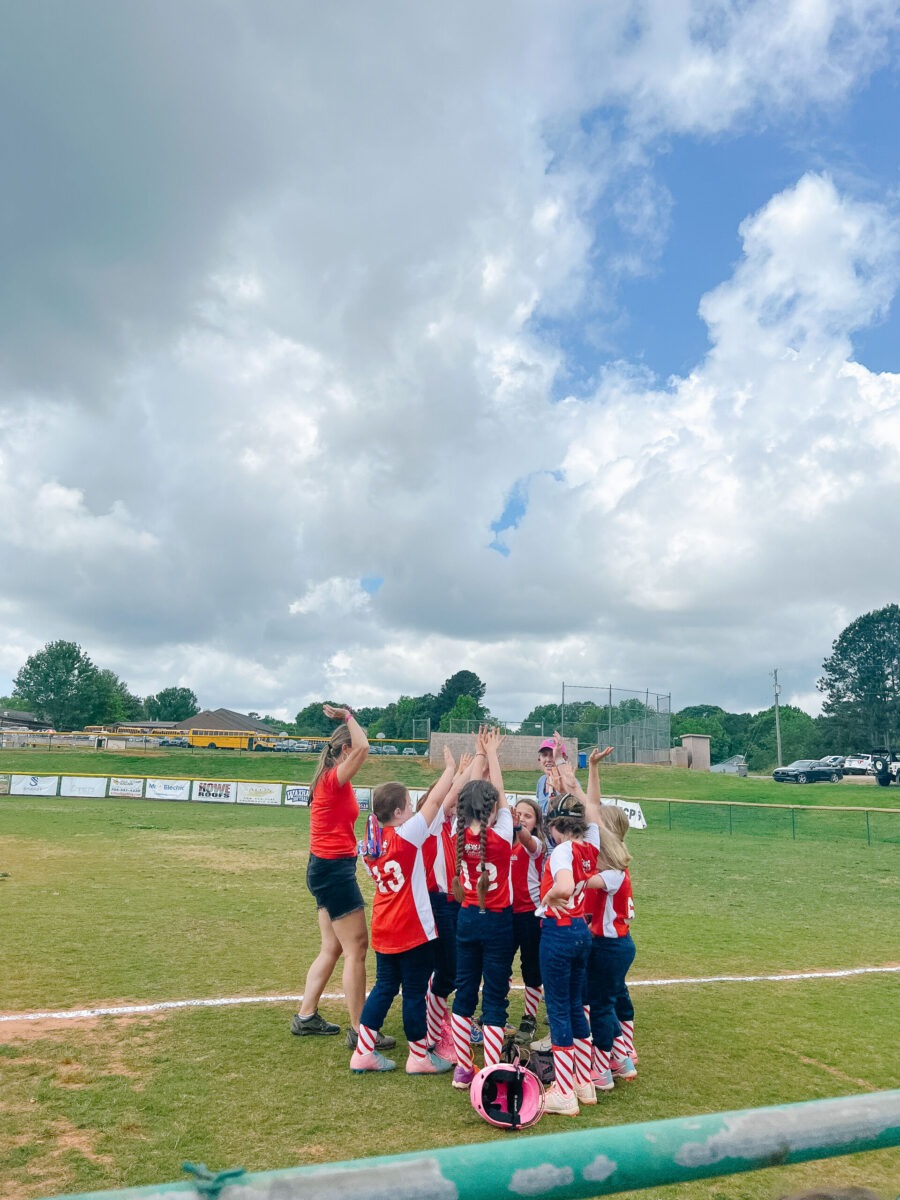 Saturday afternoon we ran some errands and then Matt and I cleaned out the garage — a very overdue project that we've been wanting to tackle for a while now. Since moving in, the garage has been packed with SO much construction dust, debris, and junk. It was so nice to finally clear everything out and carve out a parking spot!!! We had 1-800-Got-Junk pick up all our junk and haul it away for us, and they were amazing to work with.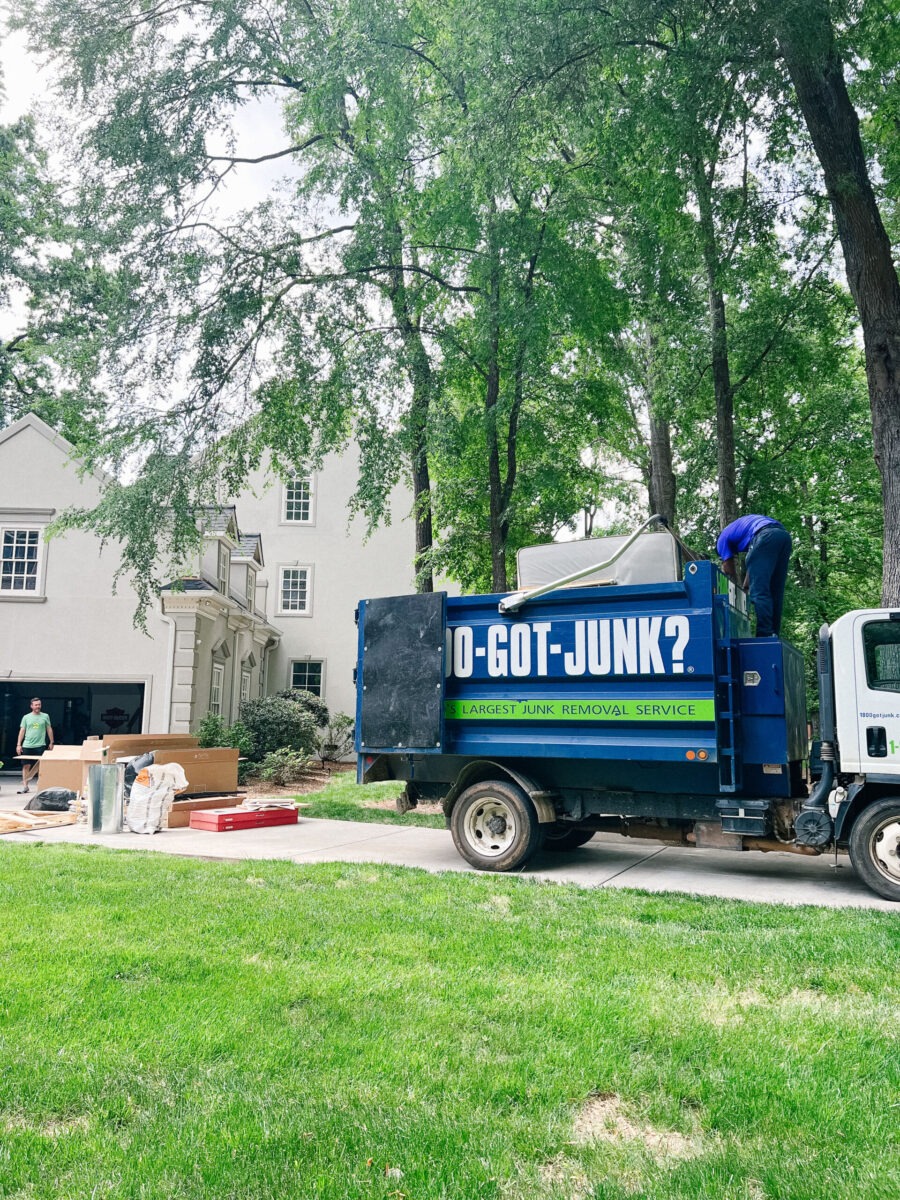 Saturday night we DoorDashed Yafo for dinner and had another Family Movie Night!
Sunday
Sunday morning Matt took the kids to Winston to surprise his mom for Mother's Day! Meanwhile, I hosted some girlfriends for a Mother's Day Mahjong brunch! I received a set of tiles as one of my Mother's Day gifts and was SO excited to break them in!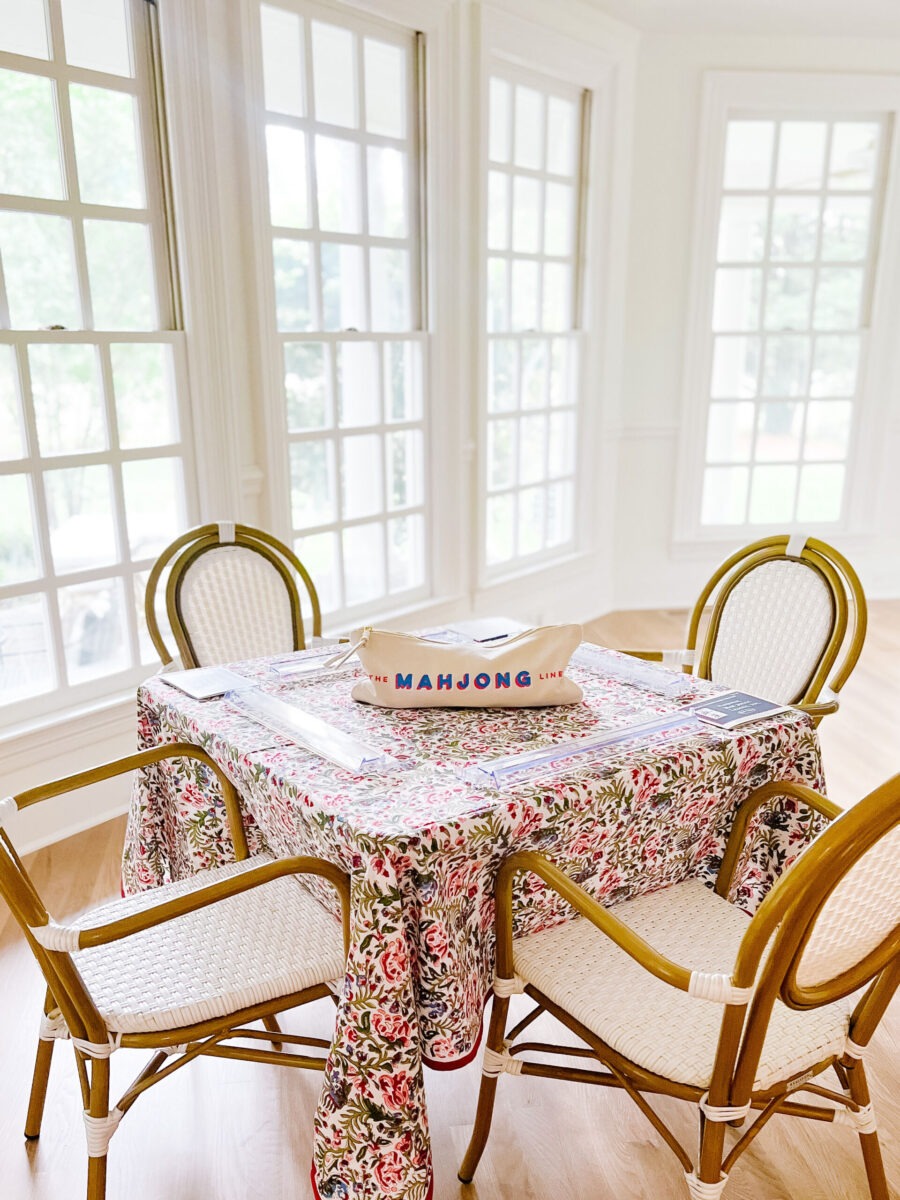 For cocktails, I served prosecco with a tiny dash of elderflower & rose water syrup — and they turned out SO delicious!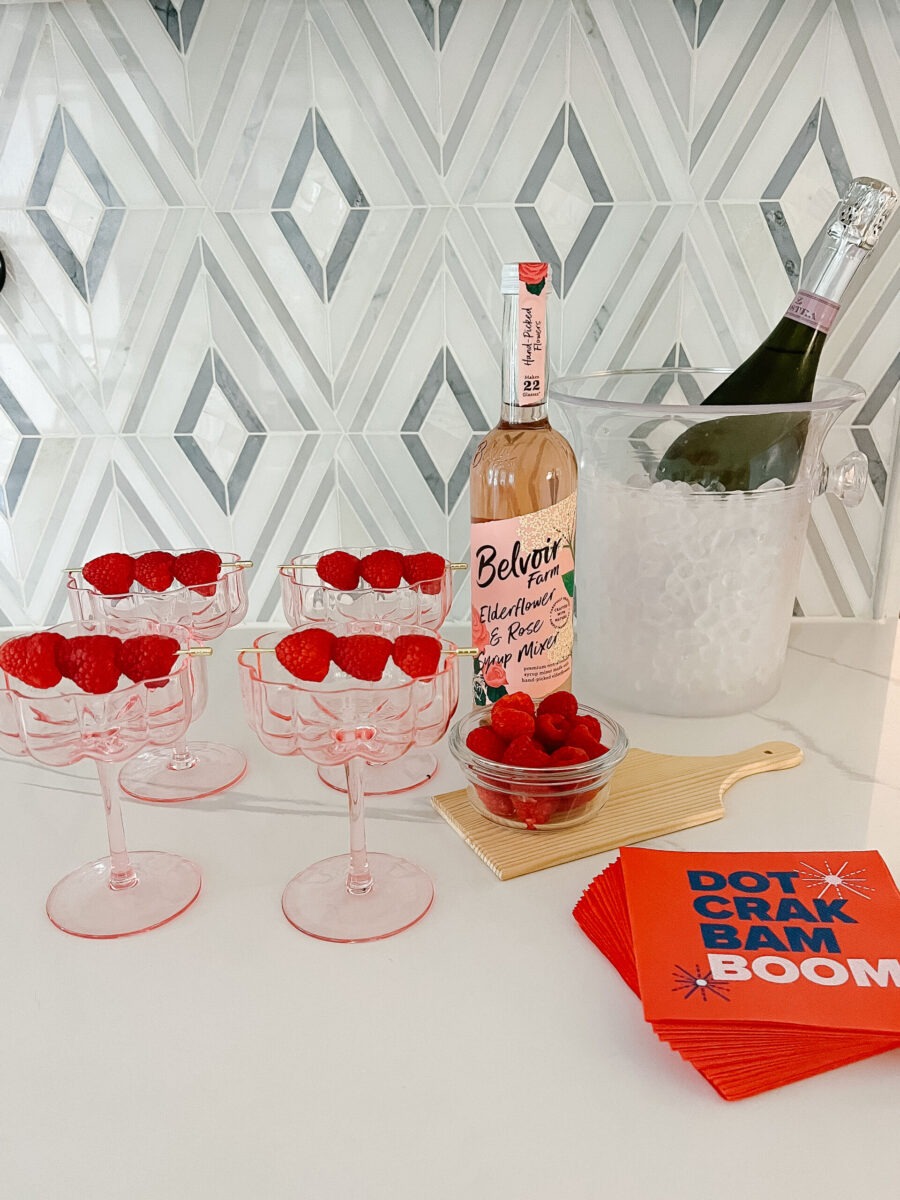 And for brunch, we had a variety of salads — fruit salad, chicken salad, and Panzanella salad.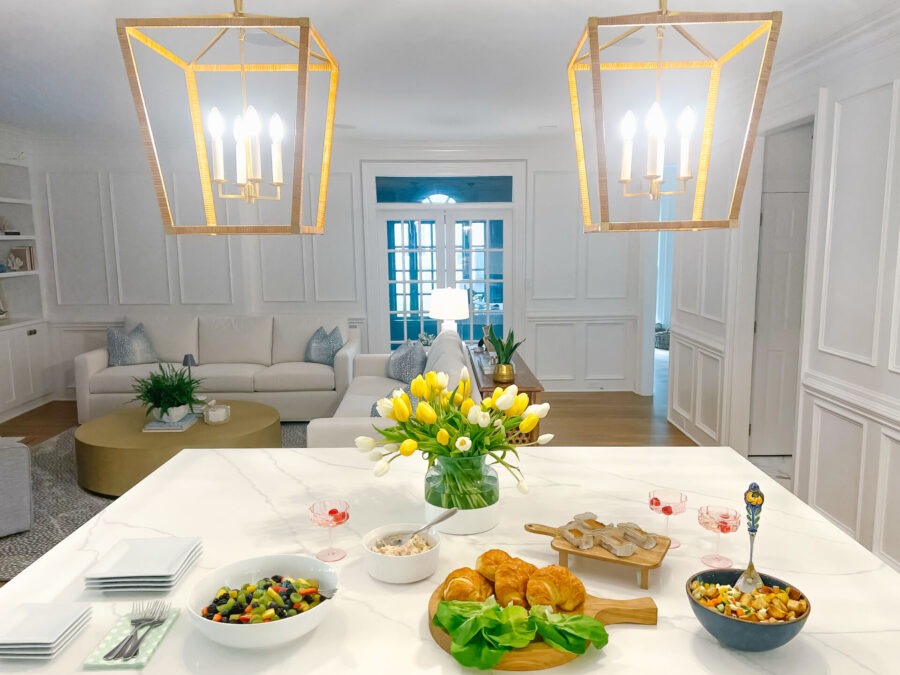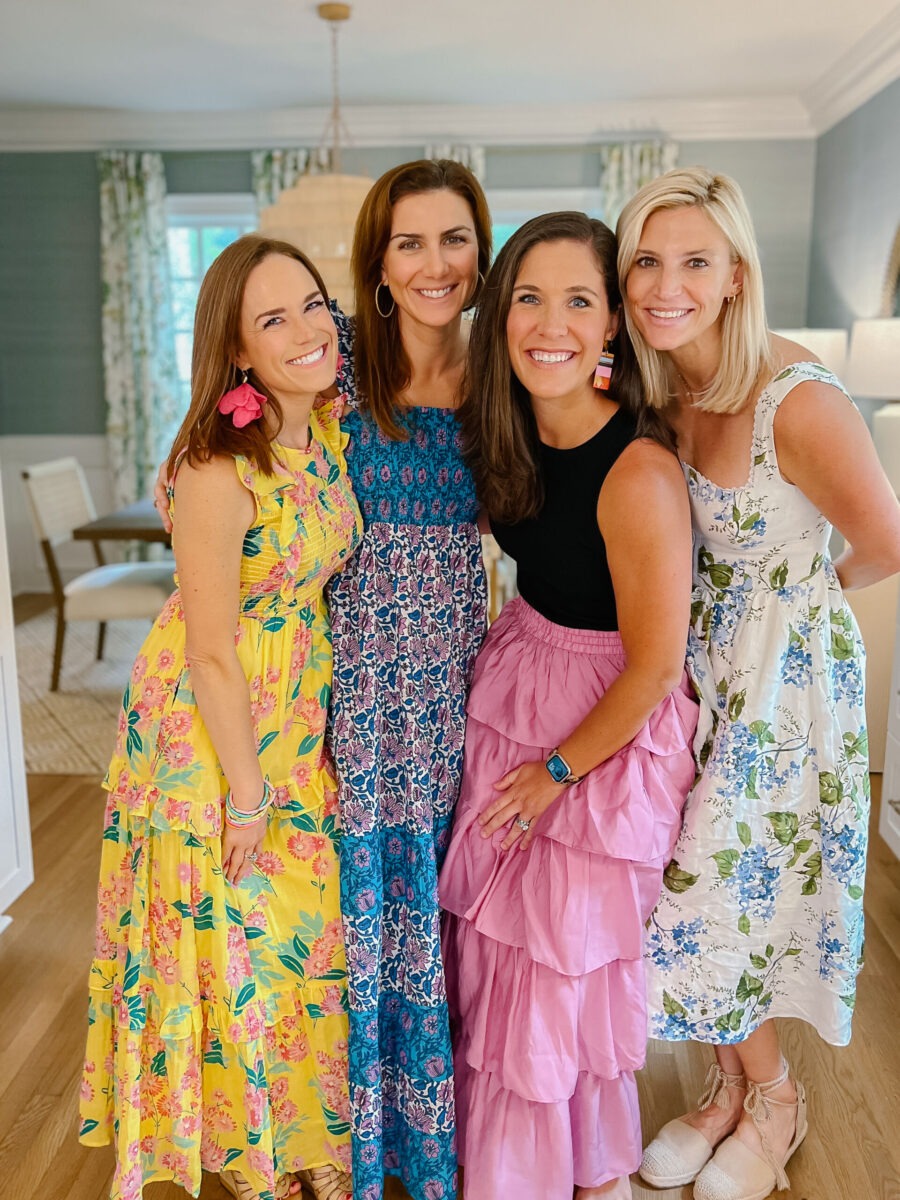 After Mahjong, Abby and I competed in our first Terri's tennis match of the season! This was truly my dream day — Mahjong and tennis! And we had the best time! Abby won.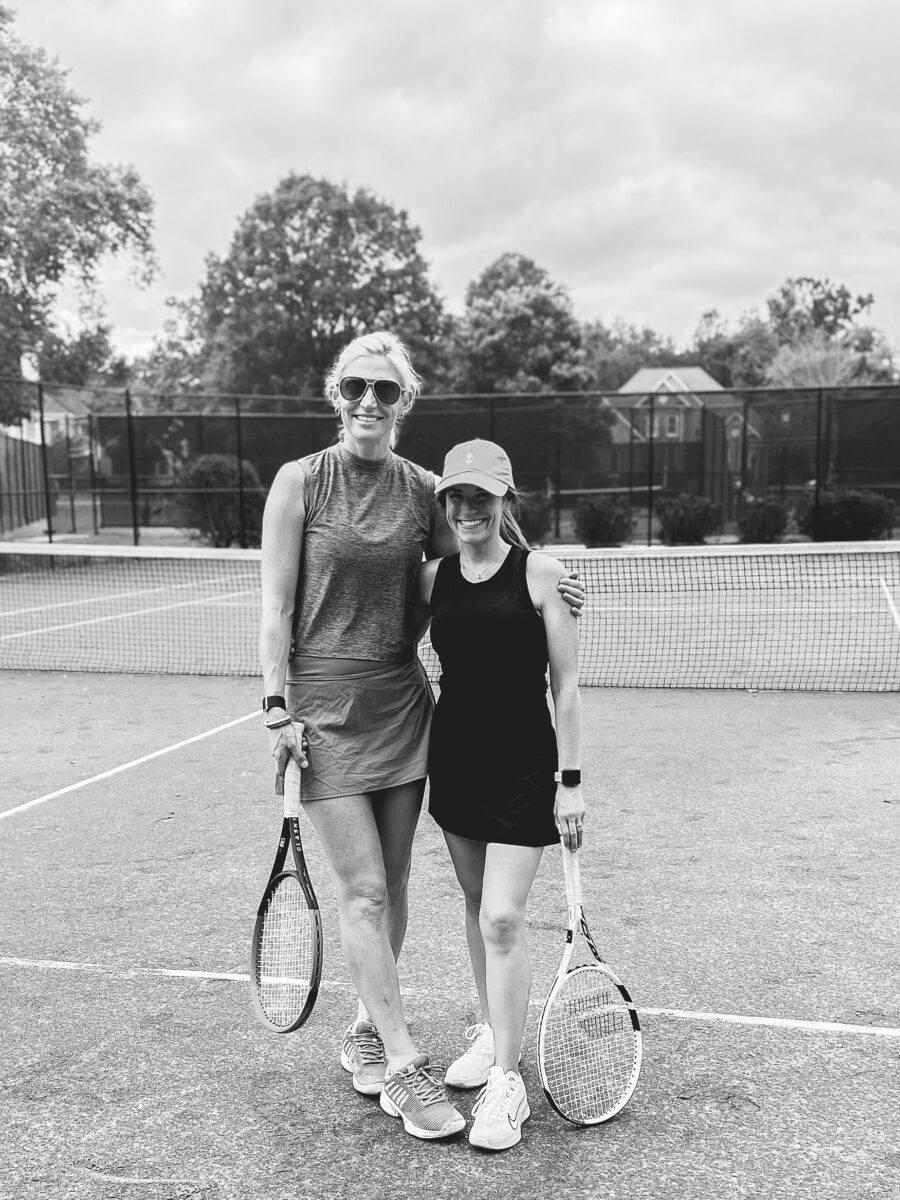 Shortly after our tennis match, Matt rolled back into town with the kiddos. The kids gave me their presents, we grilled out for dinner, and snuggled on the couch.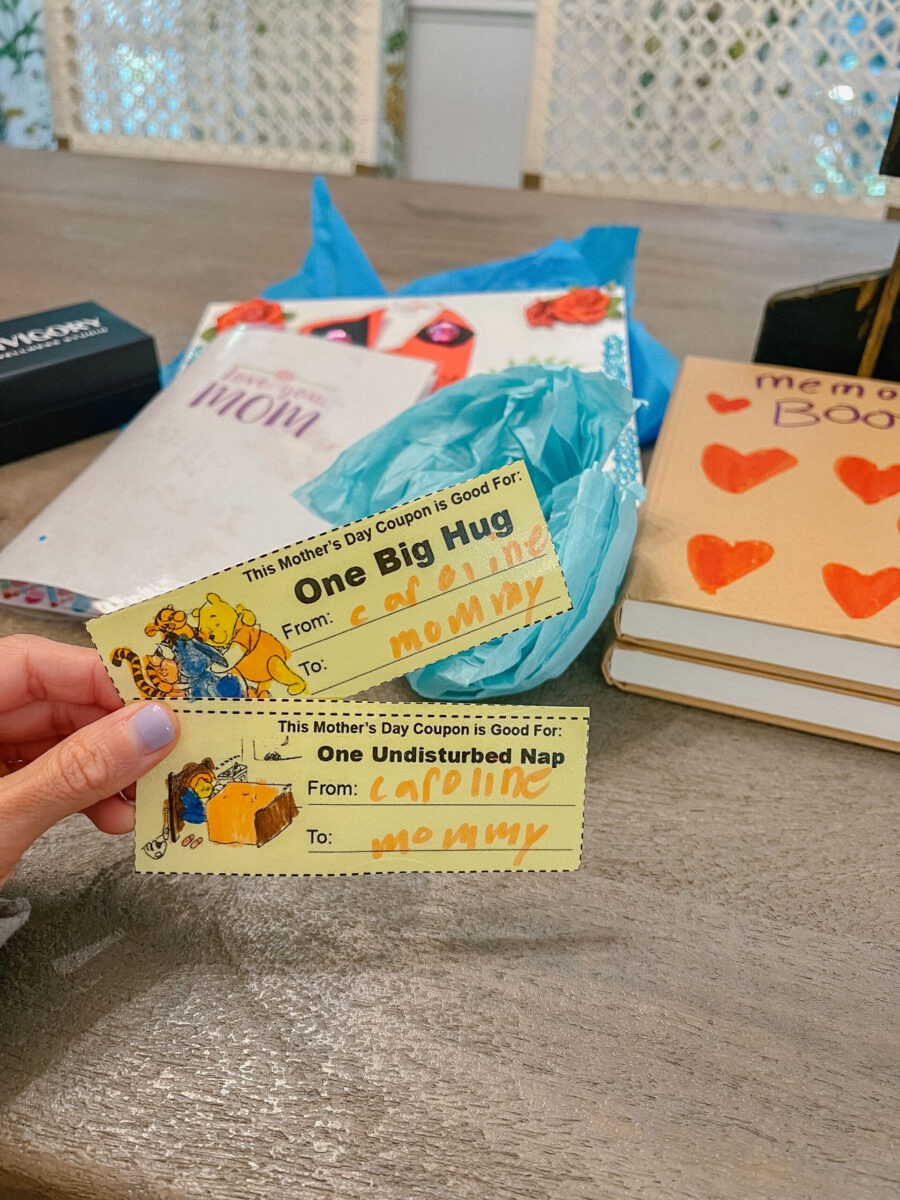 It was a fantastic weekend.