Now that our Circle Room is 99.9% complete we are on to the next project — moving Caroline to a new room!
When we moved into our home we gave Caroline the bedroom that shares a bathroom. Well, that hasn't worked out as great as we had hoped. First, it's the smallest bedroom by far in the house, it gets really terrible air circulation (despite having our AC company come out and do multiple things to fix this) and most recently, we cannot take one more grumpy morning of Thomas waking her up by turning the bathroom light on at 5 am and her flipping out about being woken up so early. So we're finally moving Caroline to our guest room (AKA — the room with all the random things). It's huge, it has a desk and a walk in closet and she's been asking to move in there for awhile. But first, I wanted to make it the perfect girly oasis for our sweet Caroline.
Here's the current state of the room so you know what we're working with…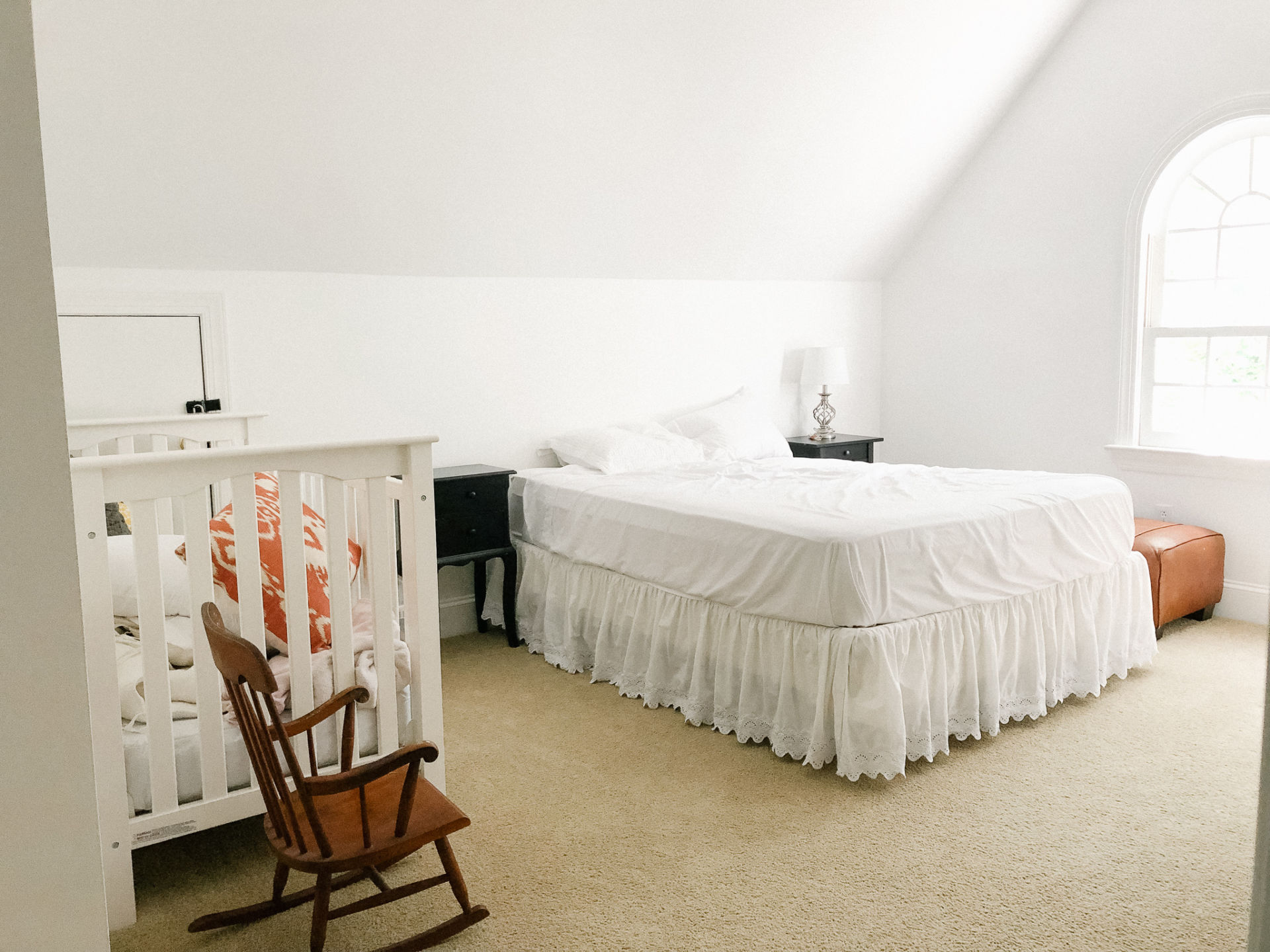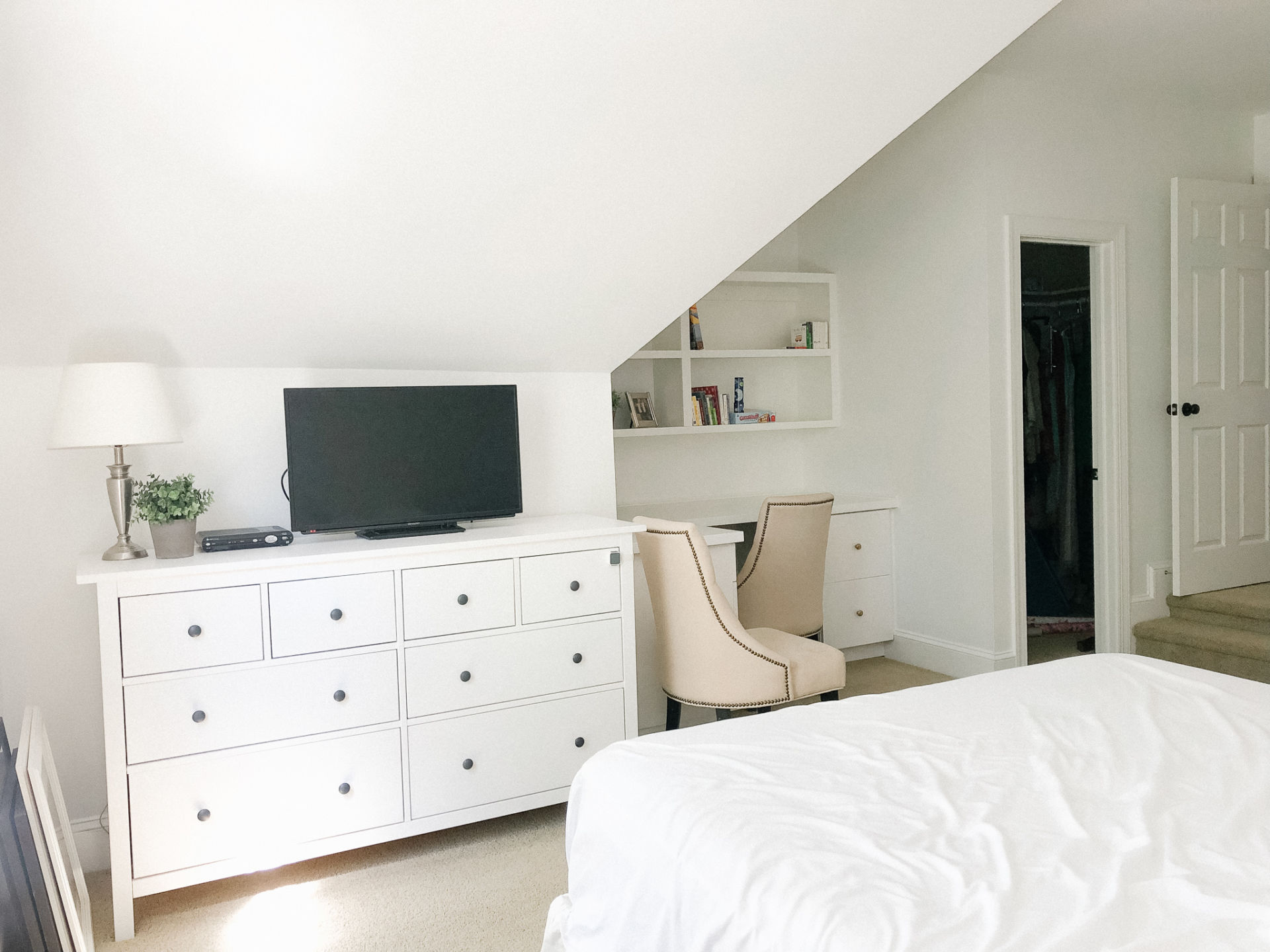 Told ya it's a room full of random things — old home decor including one million old lamps we somehow have collected, clothes the kids have outgrown and baby stuff that needs to be donated and more. Oh, and the closet will be a weekend project on it's own — it's packed with items that need to be tossed, organized or donated.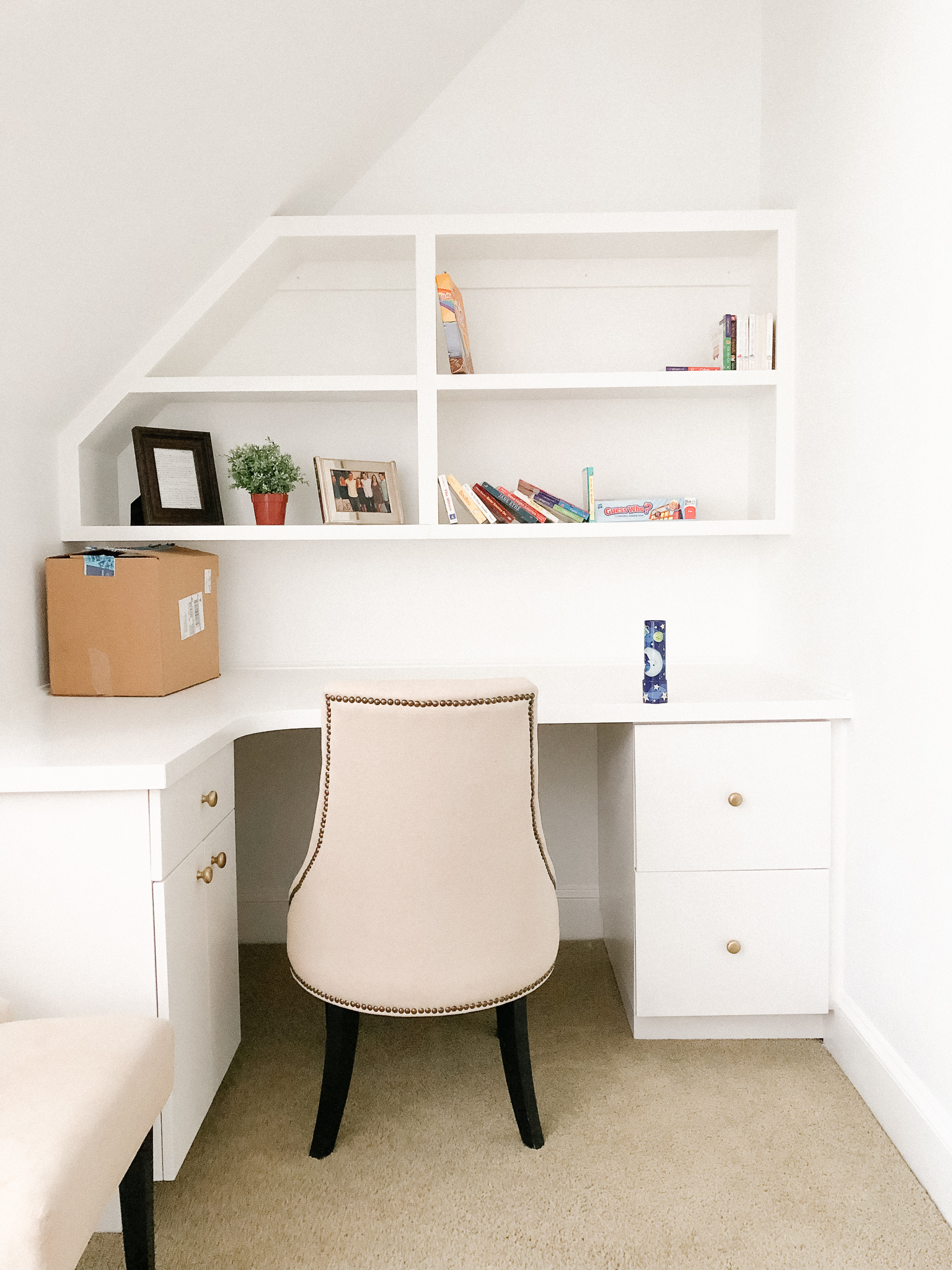 Decorating is definitely not a gift that I have and since I'm the most indecisive person on the planet, we are again working with Havenly on this project after having such an amazing experience designing the circle room. The real challenge of this room is awkward measurements. The walls are short, the ceiling is narrow and I really had no idea how our designer would transform this space.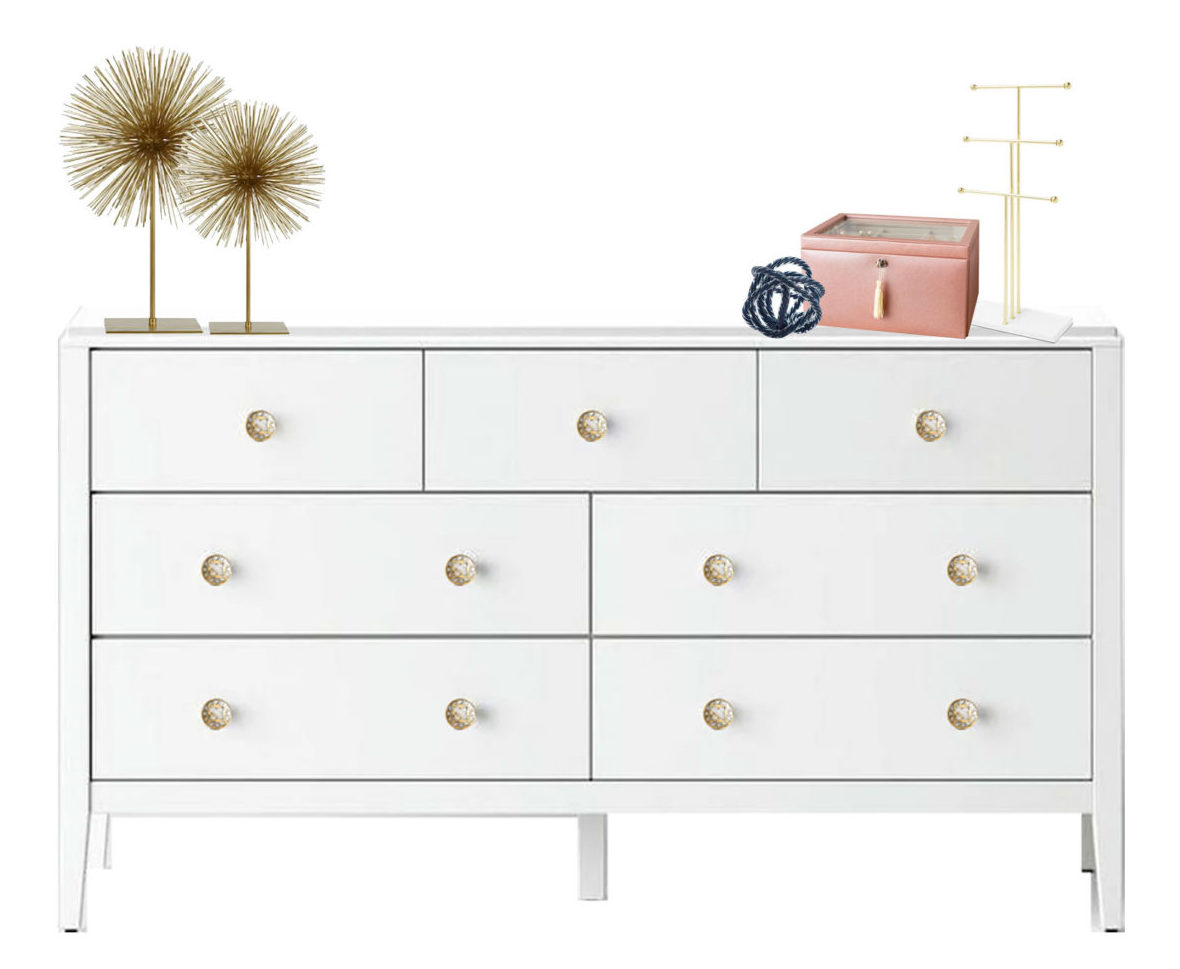 Just like last time, I filled out a quick profile (which includes all the measurements) and within a week I had my first design board! It's nearly perfect. We're still swapping out a few things but I wanted to share the design inspiration behind Caroline's new room…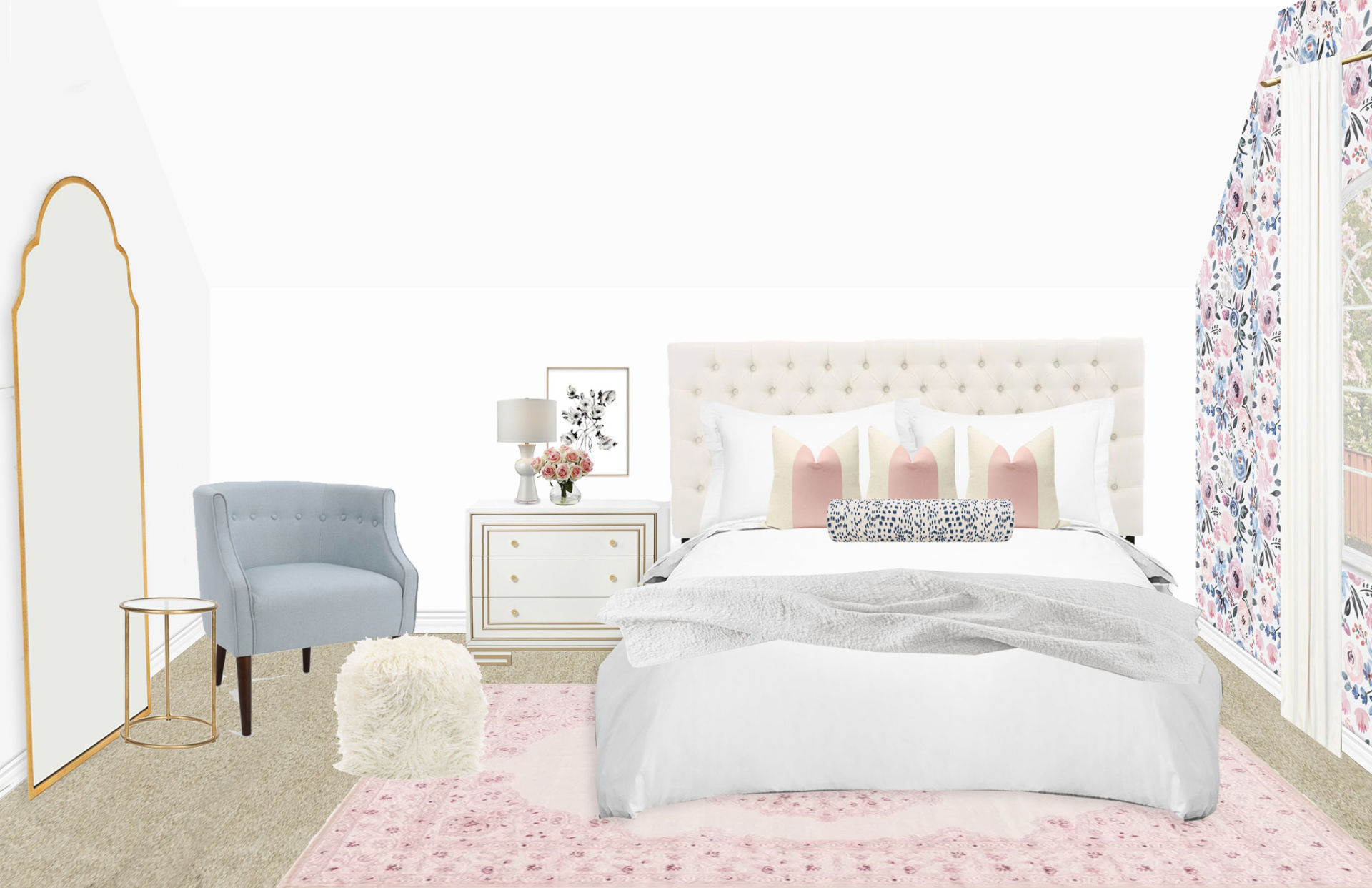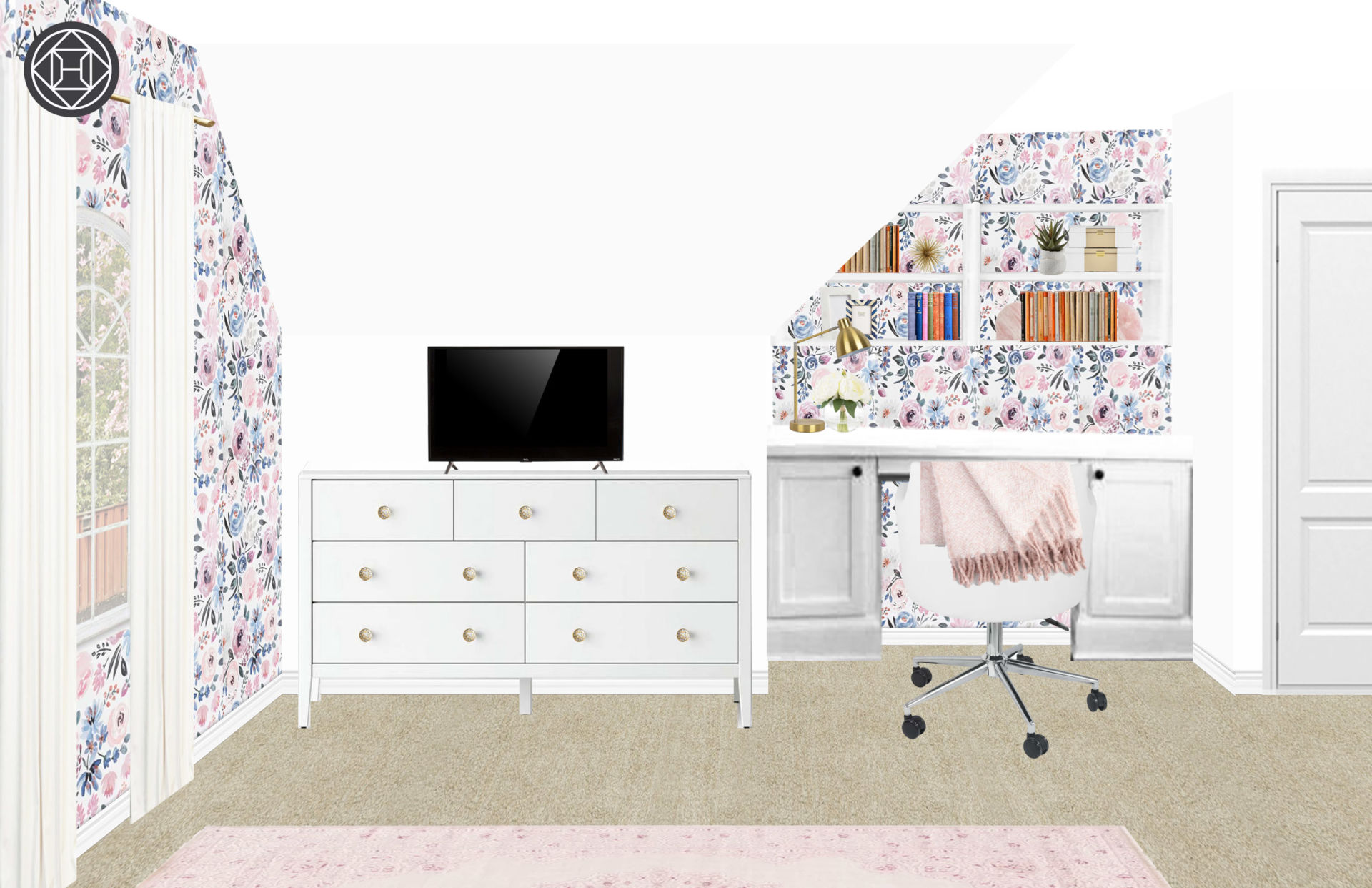 The TV is not staying (although I think Caroline is hoping it will)! We are also keeping our IKEA dresser and will change out the knobs to give it a little facelift. Here's how we'll style it…
SOURCES