The pictures and news coverage coming out of the Bahamas this week are truly horrific. Dorian is the strongest hurricane to ever make landfall in the Bahamas and the devastation is heartbreaking to watch. I cannot wrap my head around what the Bahamians have gone through and will continue to go through for a long time to come. My mom hasn't had the courage to go through my dad's closet since he passed away. However, the urgent need for aid and supplies has encouraged her to pack up dad's things and send them with a mission team from church that is preparing a trip to the Bahamas. If you're looking to support the relief work going on in the Bahamas, you can donate or help raise awareness here.
I don't know how to transition from that to far less trivial things…
1. The School Bus
Kindergarten and two kids at two schools is kicking our butt. Matt and I have been switching off for drop offs and pickups this week depending on what each of us has going on at work and it's been crazy. Also, car pool line. And packing lunches. And homework. So many new things to learn! After spending several hours a day in car lines, we finally gave in to Caroline's begging to ride the bus. Although there was definitely some reluctance, I was proud of Matt for allowing our sweet girl to take the bus to school yesterday for the first time. Thankfully, there are a handful of Caroline's classmates already riding the bus too which has been comforting for us! Also, the bus tracking app is such a gift. Buses have become so much fancier since I rode the bus! You can now track the bus by GPS and receive alerts when the bus is pulling onto our street — it's amazing!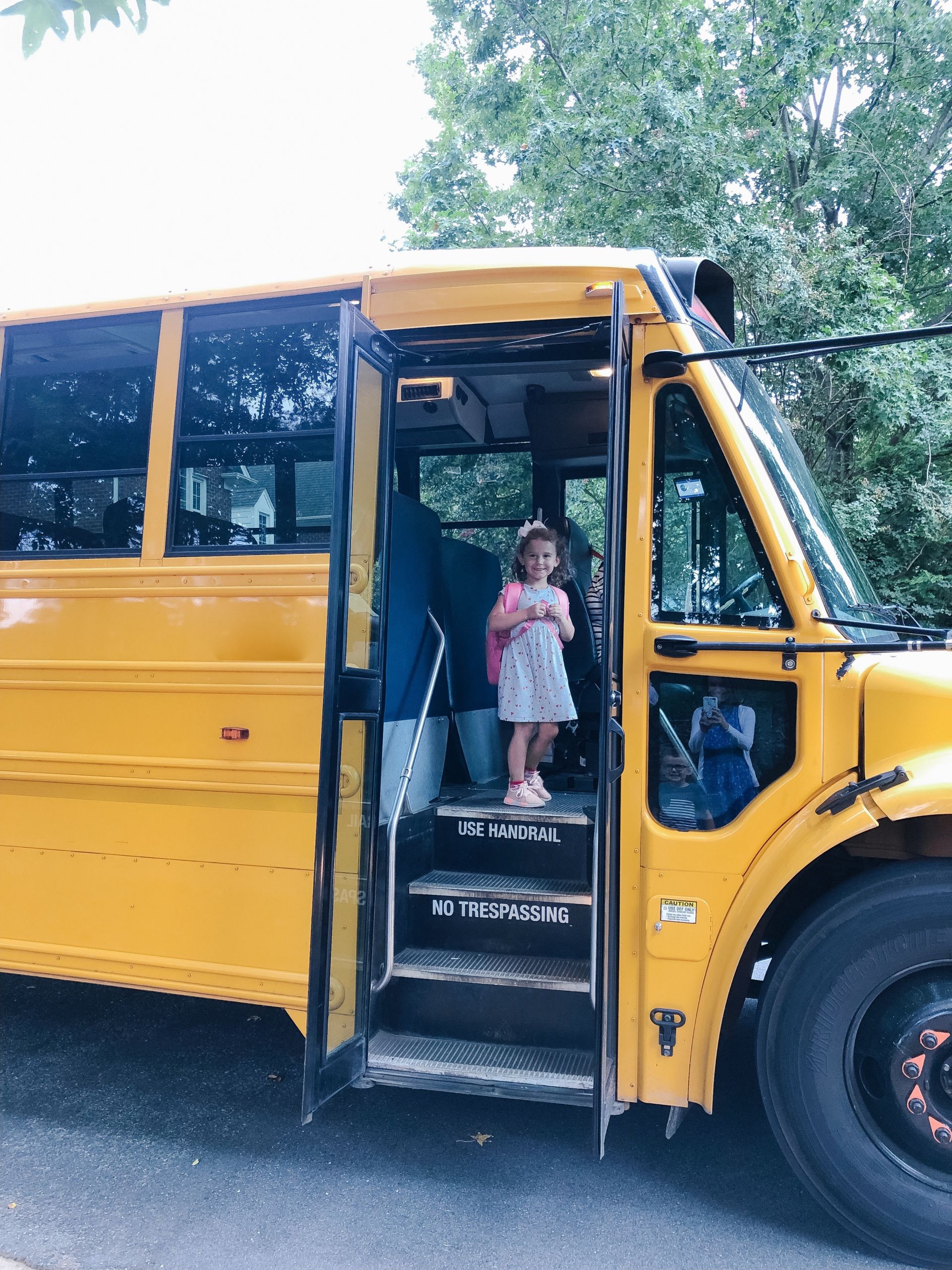 2. S'mores Dip
Last weekend I made this s'mores dip and it was insanely delicious. As soon as it came out of the oven, all 4 of us were fighting to dip our crackers into the marshmallowy goodness at the same time. This easy dip is a perfect fall dessert to make so add it to your list!
S'mores Dip
Preheat oven to 450 degrees. In an oven safe dish, add a layer of Hershey's Milk Chocolate bars. Top chocolate with marshmallows. Bake for 4-5 minutes or until golden brown.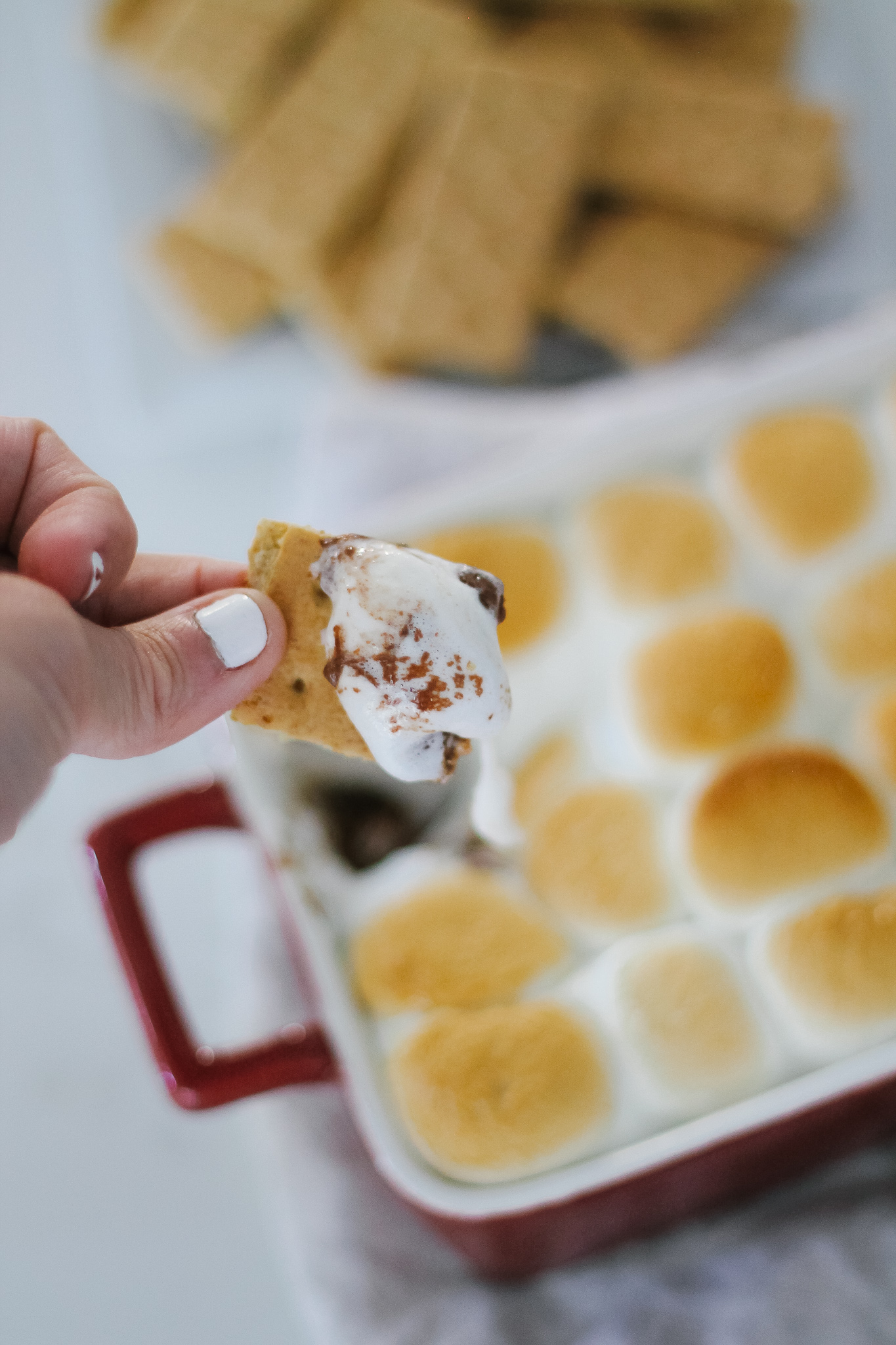 3. Charlotte Ice Cream Bucket List
We checked the last ice cream shop off our Charlotte ice cream bucket list with a final stop at Jeni's last week — and of course it did not disappoint! We visited the new Park Road location and I got my favorite flavor — goat cheese w/ cherries. Thomas went basic with vanilla and then exclaimed this shop was his favorite. Caroline loved the popped corn ice cream and Matt went with mint! It was such a fun spot to celebrate our ice cream finale!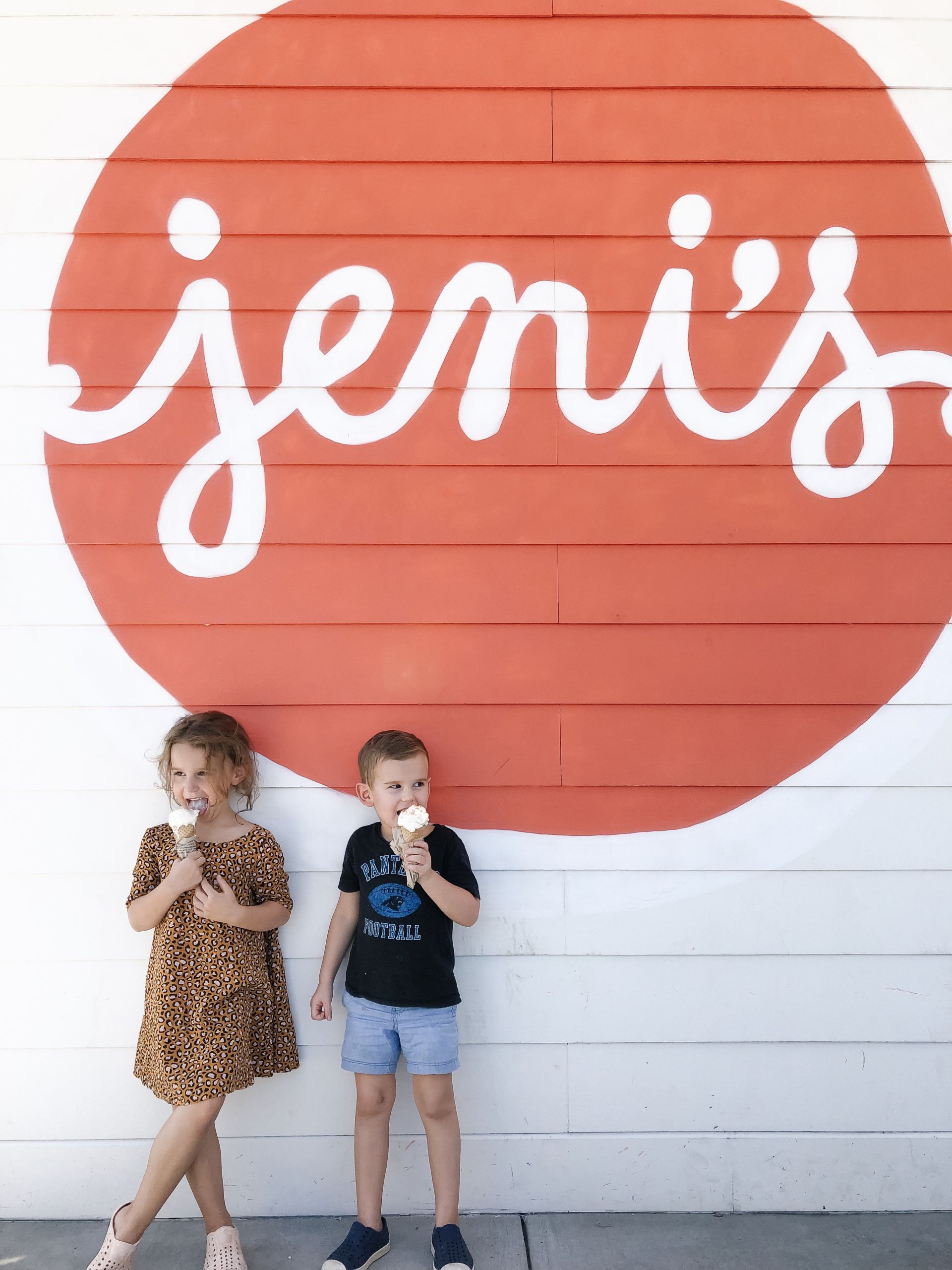 4. Gordgeous Pumpkin Ale
Some people get excited for fall for pumpkin spice lattes. I get excited for NoDa's Gordgeous Pumpkin Ale!!! This beer sold out early last year and I remember driving all over town looking for it towards the end of fall…so I'm stocking up now and begging Matt to fill our next keg with this delicious seasonal ale.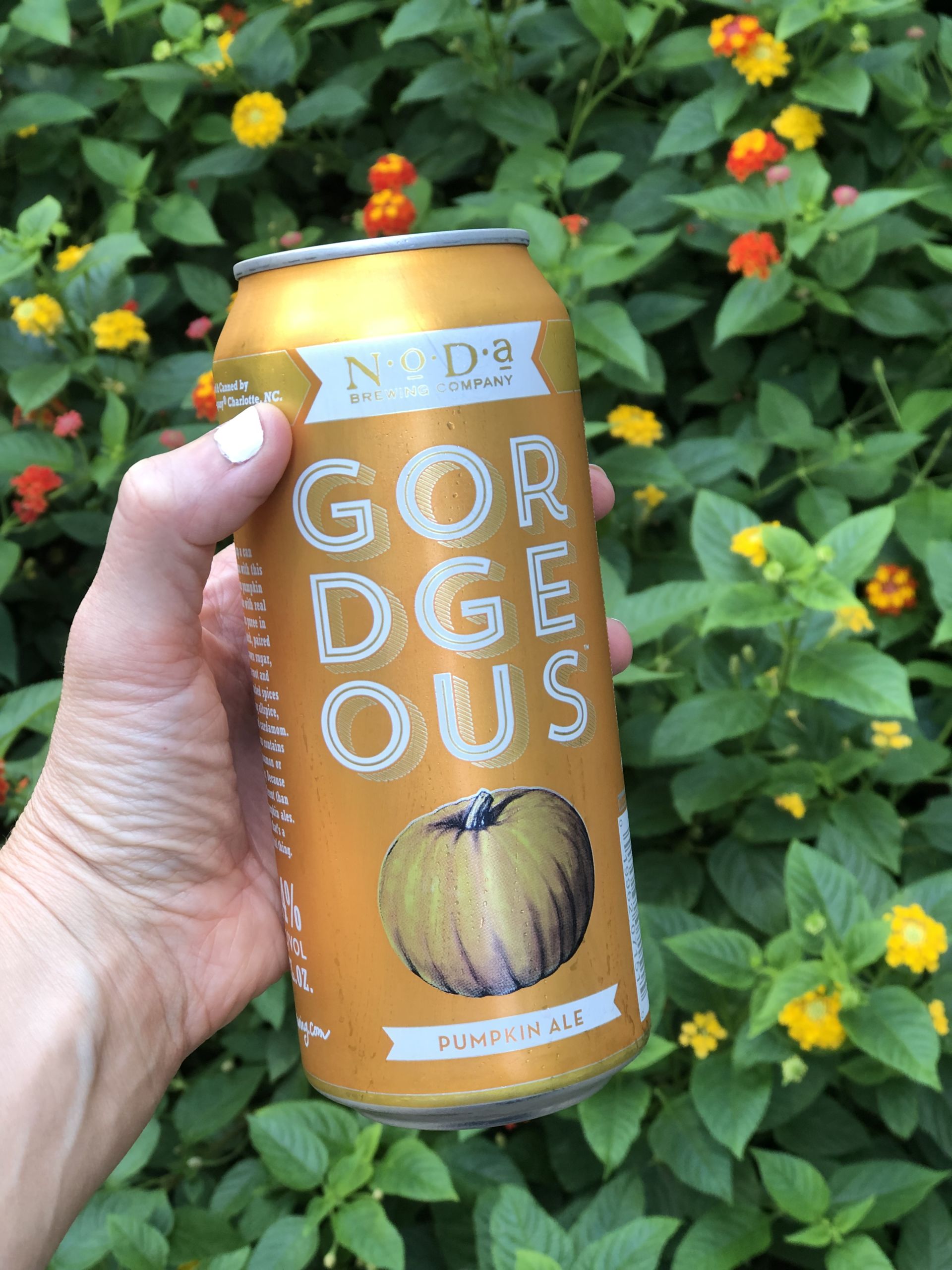 5. High Waisted Mini Skirt
This high waisted mini skirt arrived a few days after I posted my August Amazon fashion haul and I couldn't wait until my September haul to share it! It seriously took forever to arrive because it was out of stock for a bit and then shipping took awhile too. But it's here and I love it. The quality isn't impressive and the material is pretty thin and sheer, but I love an elastic waistband and the print is super cute. Also, it comes in 21 prints and fits true to size (wearing a small). I paired it with my slip on sneakers, denim jacket & earrings.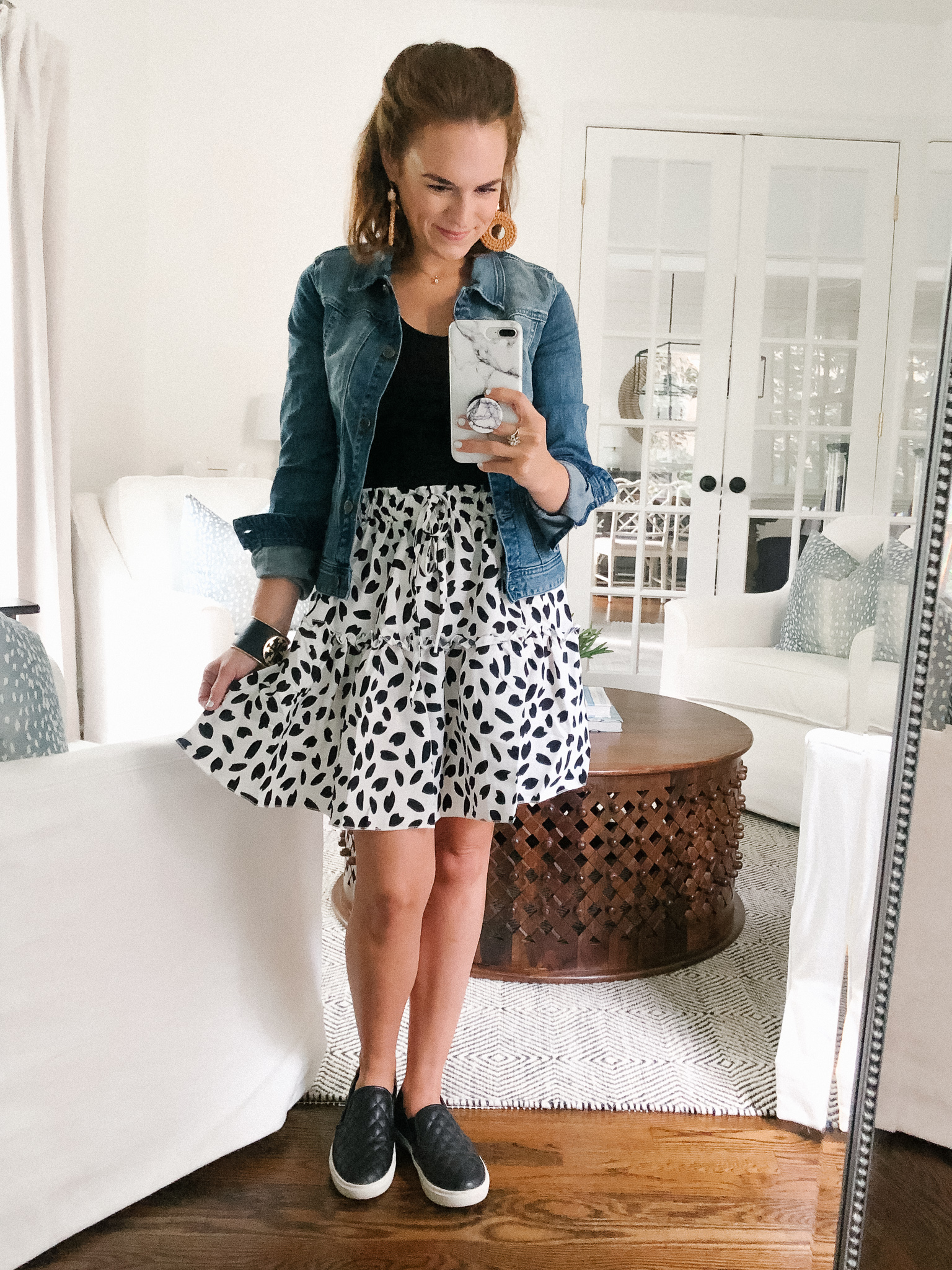 In Case You Missed It This Week