I recently polled Instagram on coffee tables for our "circle room" and received a lot of questions about our design board, sources for other items in the room and random questions about this room in general! So first, we are finally tackling the empty room at the front of our home that was formerly the playroom before we moved all the toys upstairs. This room has remained empty since our upstairs playroom addition with the exception of Matt's golf clubs…so I guess it's technically Matt's golf club room right now which he is thrilled about, albeit temporary.
Matt was actually the one who had the vision for this room which shouldn't surprise me by now considering our best home decisions have mostly been his ideas (overhauling the backyard, tearing down the wall in the kitchen, walling off the second story for a playroom, etc.). Anyway, Matt suggested we create a formal "sitting room" in our home that is free from baskets of toys and configured in a way that fosters conversations — large comfy chairs circling a coffee table, hence, the "circle room" (and because that is more fun than calling it a living room). While our family room is the most used room in our home, it is also constantly cluttered with toys, laundry and Power Rangers or Barbie usually blaring on the TV. This new space would allow us to retreat to a more private space to hosts guests and relax in…without kids spying on us from the top of the stairs.
We are working with Havenly on this project and have had an excellent experience so far. To get started we set a budget for our room (noting which areas we wanted to spend more money on than others) and took a quick style quiz to match up with designers with similar taste. Once we selected our designer, we collaborated with her over text and online messaging. A few days later she provided us with a beautiful design concept that we've been revising together to perfect! She also provided several alternate options for each piece in the room, as well as a custom floor plan so we could visualize the layout!
The Original Design ConceptThe Room Layout
We've made a few revisions with our designer and are currently finalizing the last few pieces in the room which led me to the coffee table vote…
Although I absolutely love this coffee table (probably even the most!), we needed some contrast to the room so we nixed it.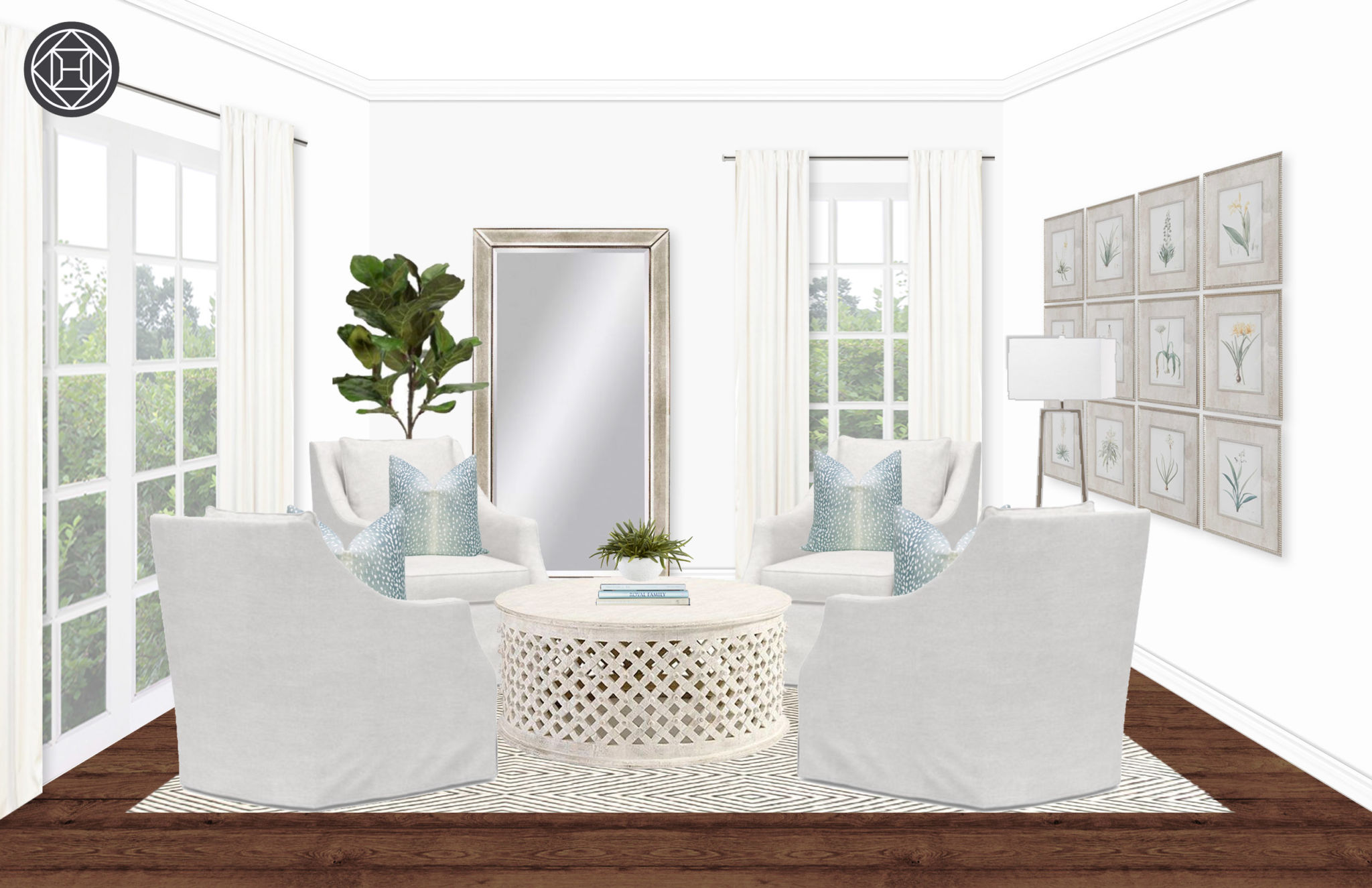 We love this coffee table! However, after polling y'all, I received feedback from owners of this table warning that it easily tips if weight is applied to one side. Even though this room isn't designed for the kids, they will inevitably end up in here and the last thing I want is for one of them to spill everyone's cocktail over by leaning on the table. A few readers sent me a similar version coffee table they owned that eliminates this problem!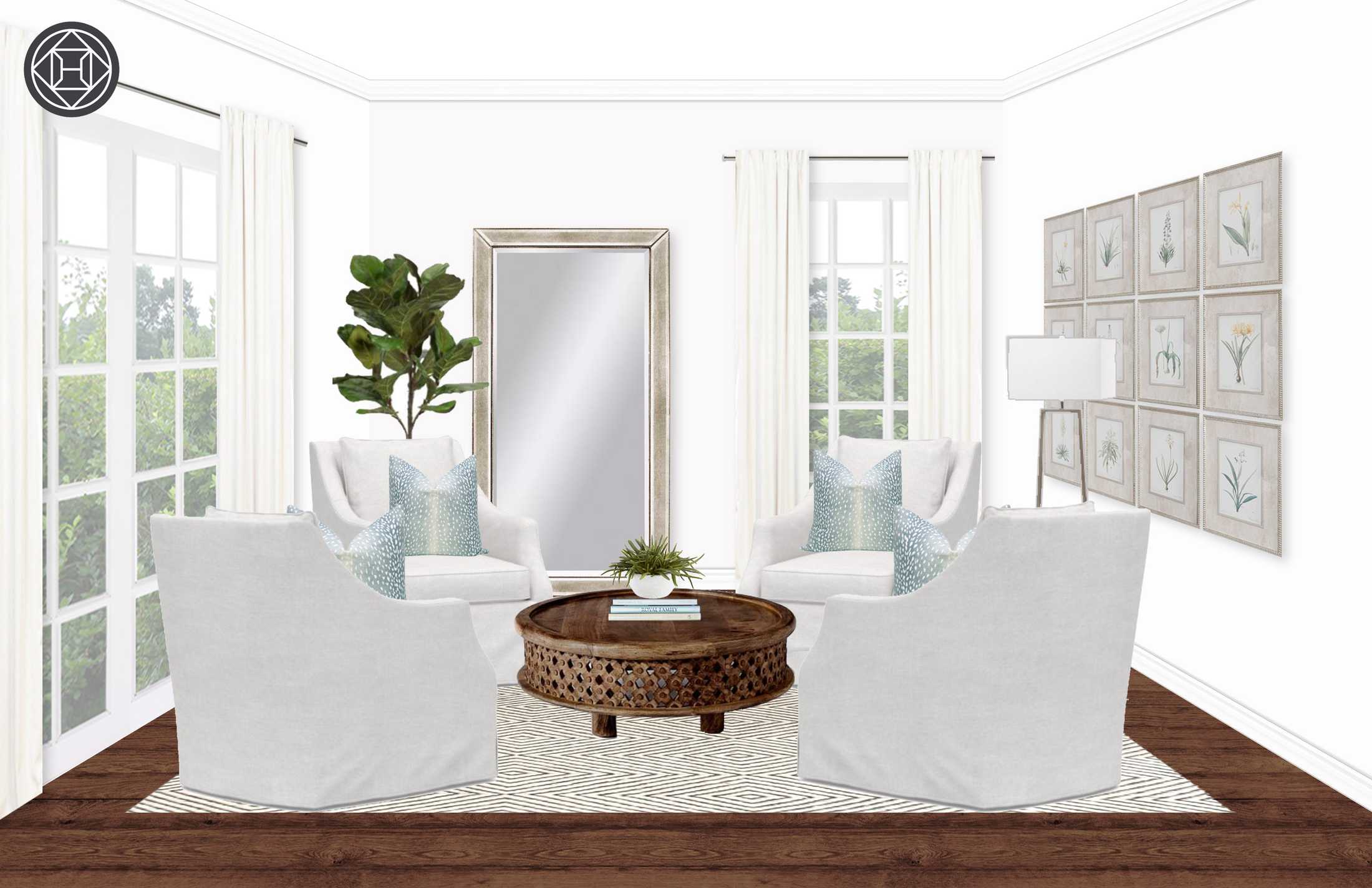 47% of voters chose this table! We are hoping to go with this one but need to make sure it's not too small for the space once our chairs arrive.
And this is what the other side of the room looks like so far!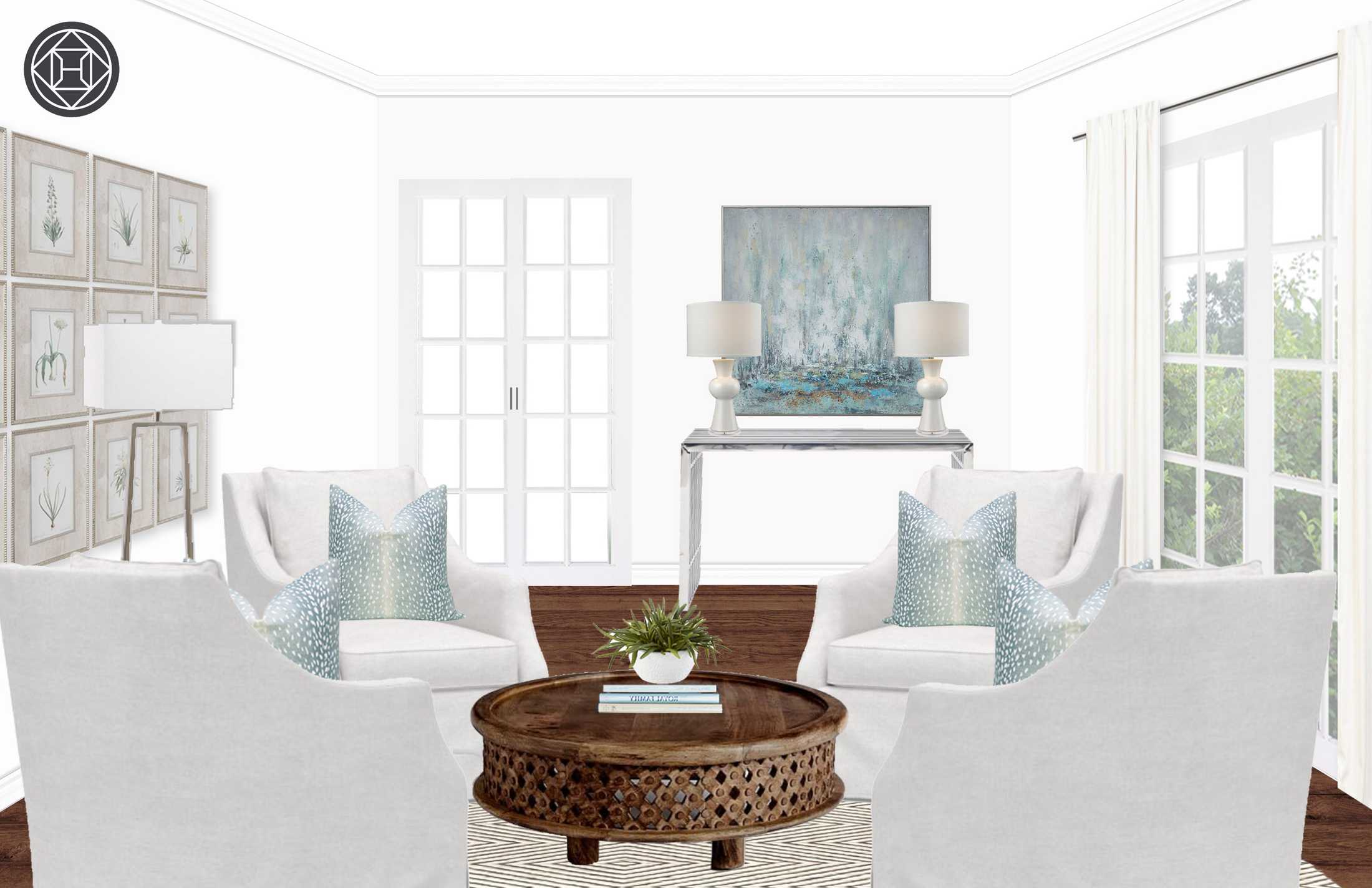 Room Sources
Interested in trying Havenly out? I have an (affiliate) link you can use to get $50 off a Full design package or $20 off a Mini design package!