Last night I threw together the most delicious and healthy dinner — turkey lettuce wraps. Most of the lettuce wrap recipes out there consist of 394583454 ingredients and I just don't have time for that on a Monday night (or ever). This recipe has minimal ingredients and took me less than 20 minutes to make. Shortcuts that saved me time included purchasing diced water chestnuts and tossing my garlic and peeled ginger into my mini food processor (only $14). Also, I doubled the recipe so I would only have to cook once for two meals! Highly recommend adding this to your dinner rotation!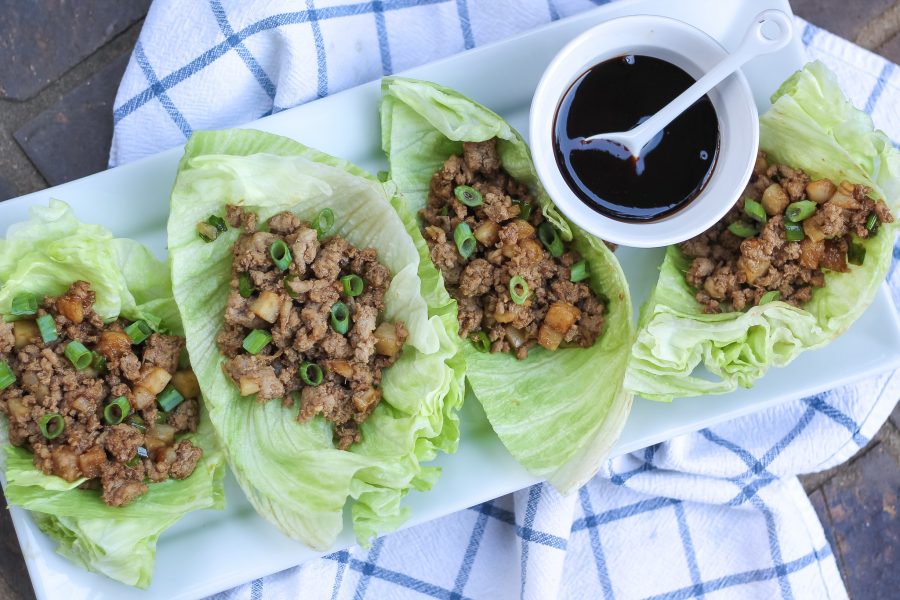 Easy & Healthy Turkey Lettuce Wraps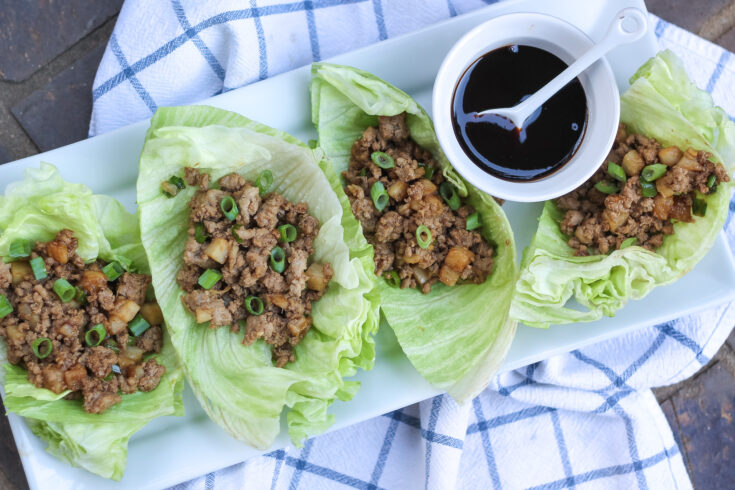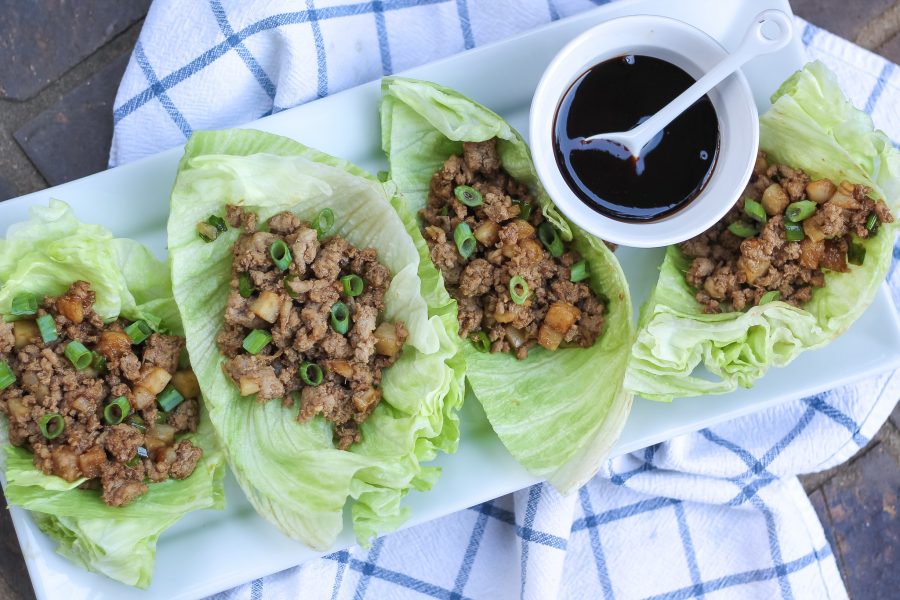 Ingredients
1 lb. lean ground turkey
1 Tbsp olive oil
2 cloves garlic, minced
1 Tbsp ground ginger
4 green onions, thinly sliced
1 (8 oz) can diced water chestnuts
3 Tbsp hoisin sauce
2 Tbsp soy sauce
1 Tbsp rice vinegar
1 head iceberg lettuce, quartered
Instructions
Heat 1 tablespoon of oil in a large nonstick skillet over medium-high heat.
Add turkey, garlic, and ginger to the pan and cook for about 6 minutes or until the turkey is browned. Stir to crumble.
Meanwhile in a small bowl, whisk together hoisin, soy sauce, and rice vinegar.
Add in turkey mixture, onions, and chopped water chestnuts. Toss to coat completely.
Add about ¼ cup of turkey mixture to each lettuce leaf.