This Sausage & Cheese Tortellini Soup is Matt's all-time favorite soup I make!!
We've had a few close contenders over the years but this one still wins as the best! And our kids love it too which truly makes it a real winner since it contains an entire bag of spinach…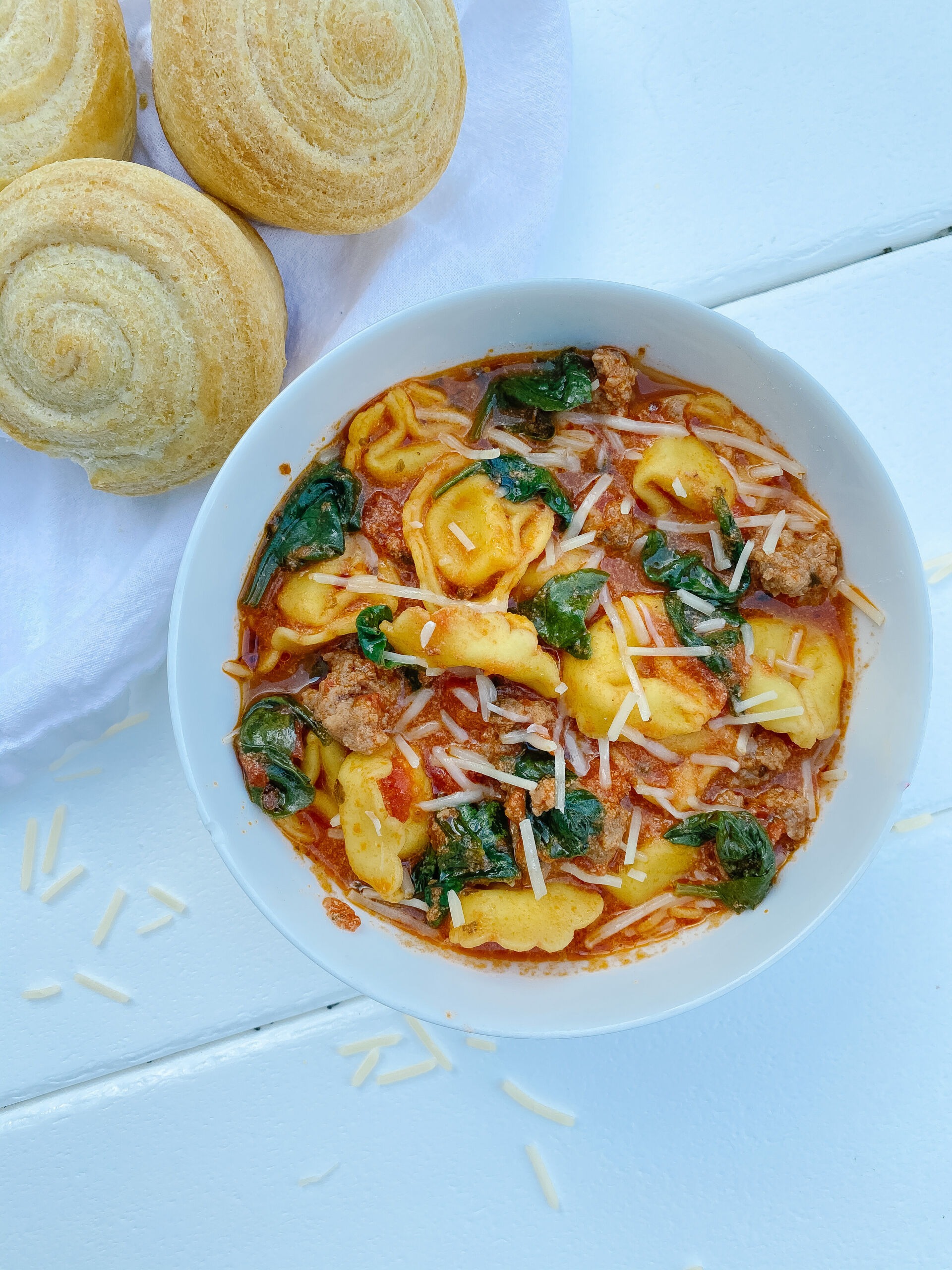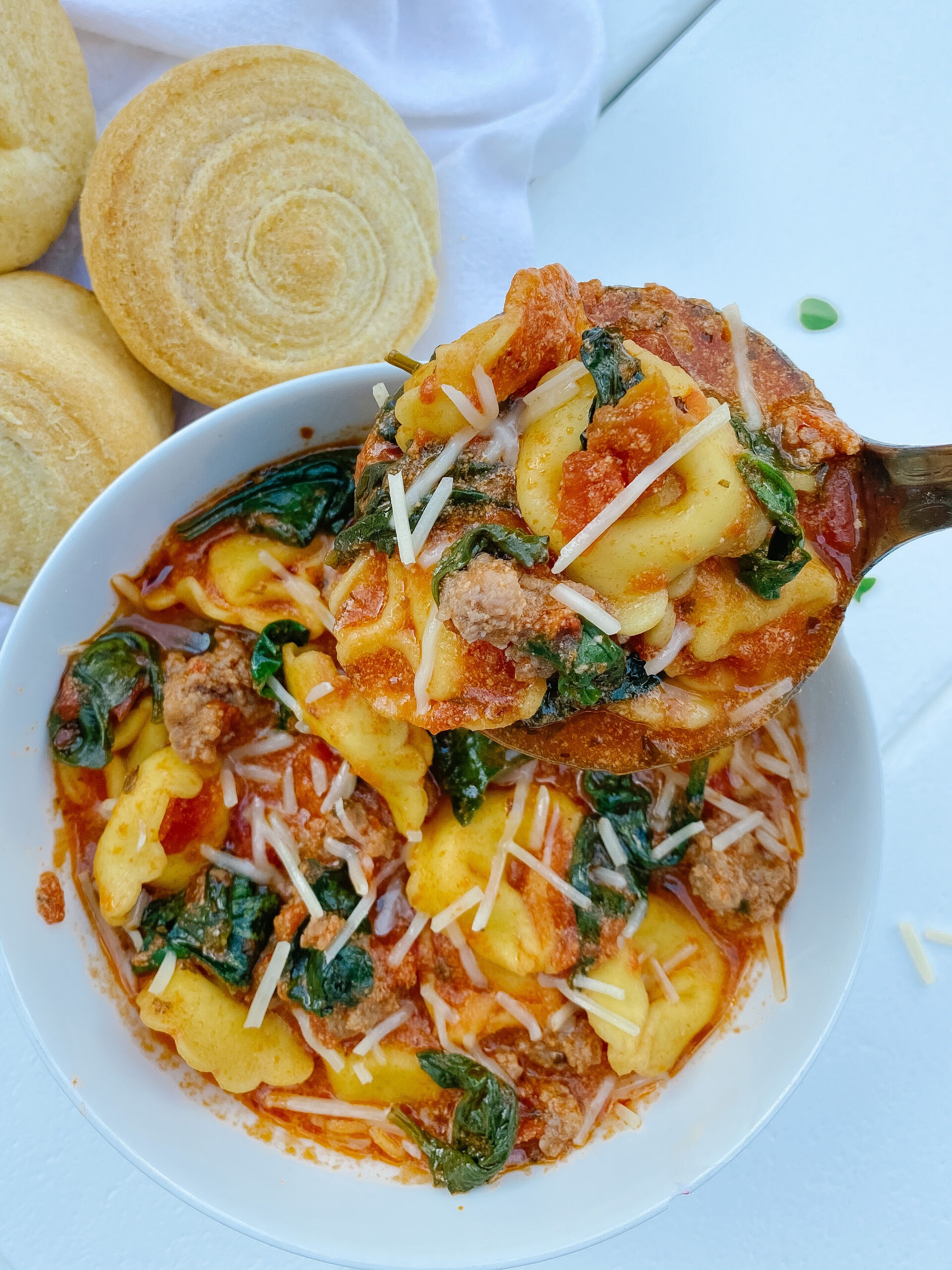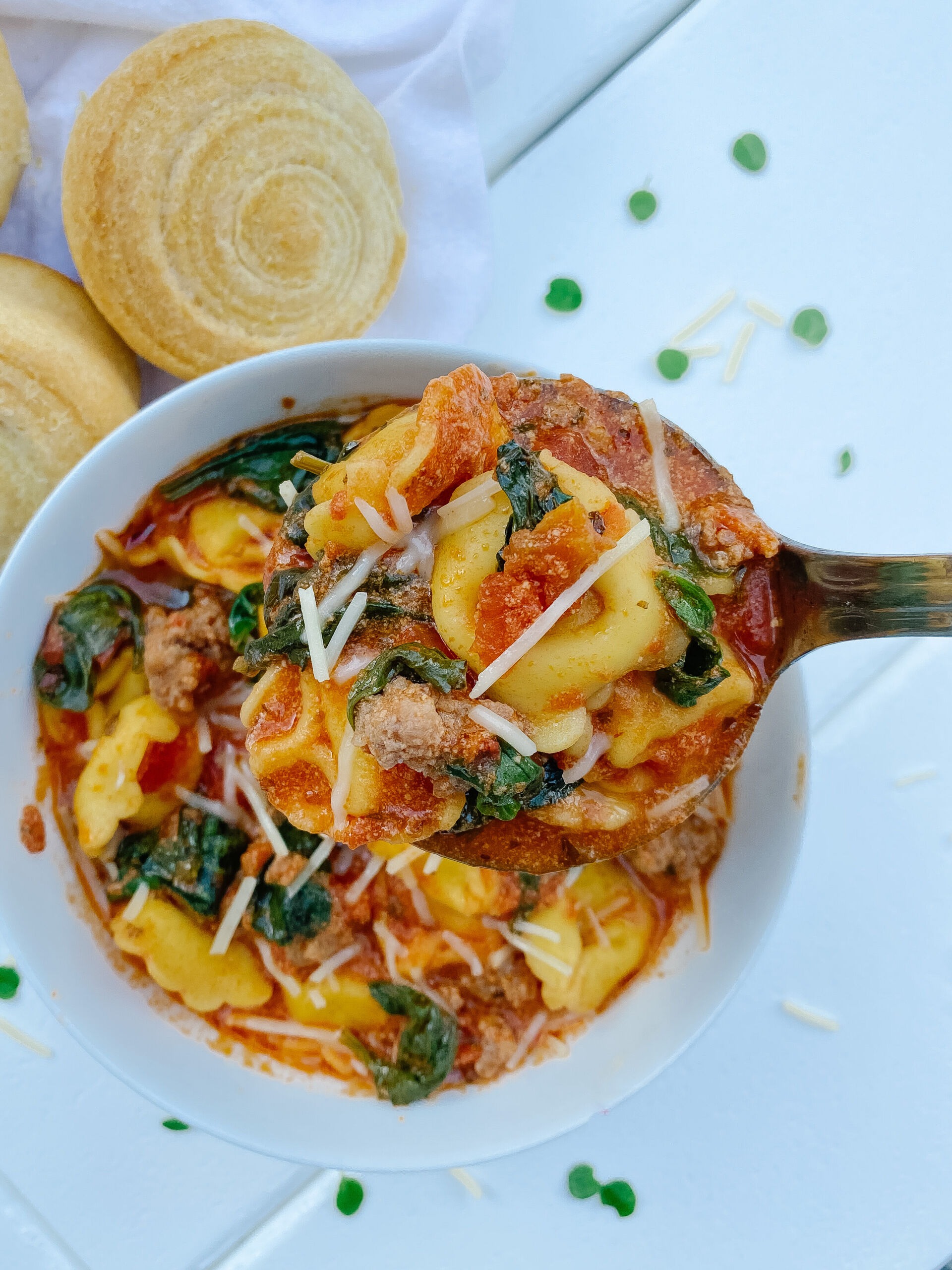 Also, I highly recommend serving Pillsbury Cornbread Swirls with your soup. These are my go to for serving alongside all of my soups. Everyone loves them and always assume they are homemade.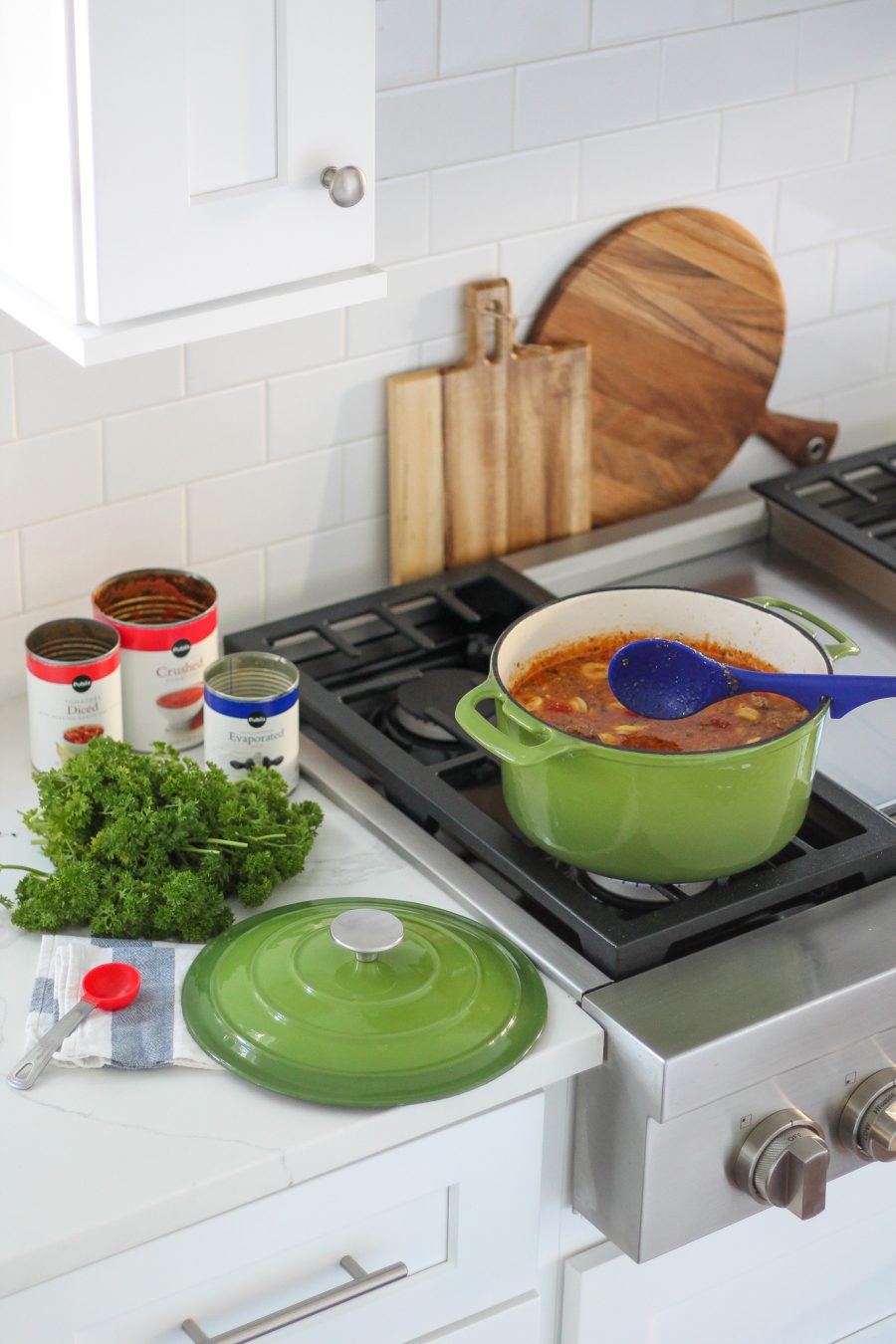 Sausage & Cheese Tortellini Soup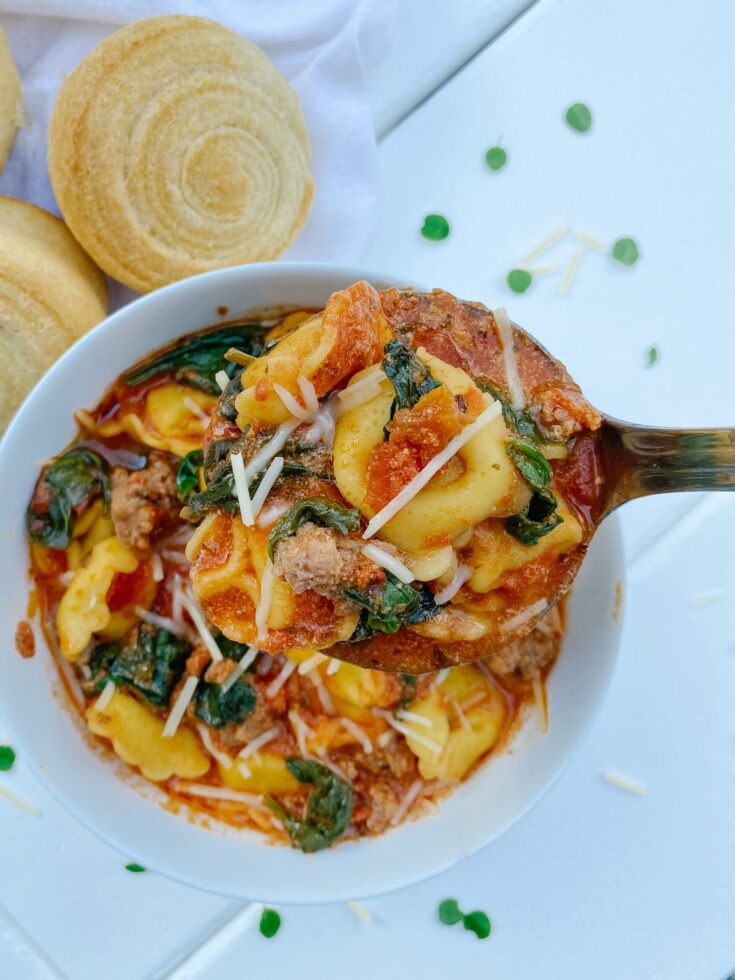 Ingredients
3 cups cooked sausage
3 cups frozen tortellini
3 cups water
1 28 oz can crushed tomatoes
1 16 oz can Italian diced tomatoes, semi drained
1 can evaporated milk
6 chicken bouillon cubes
1 10 oz bag baby spinach
1 tbsp oregano
1 tbsp parsley
1 tbsp chives
salt & pepper, to taste
Parmesan cheese
Instructions
1. In a large pot, add all ingredients except tortellini and spinach and bring to boil.

2. Slightly reduce temperature and allow to simmer about 15 minutes.

3. Add tortellini and bring to boil for several minutes. Stir in spinach.

4. Serve in bowls. Sprinkle with freshly grated cheese.
*consider pinning to save for later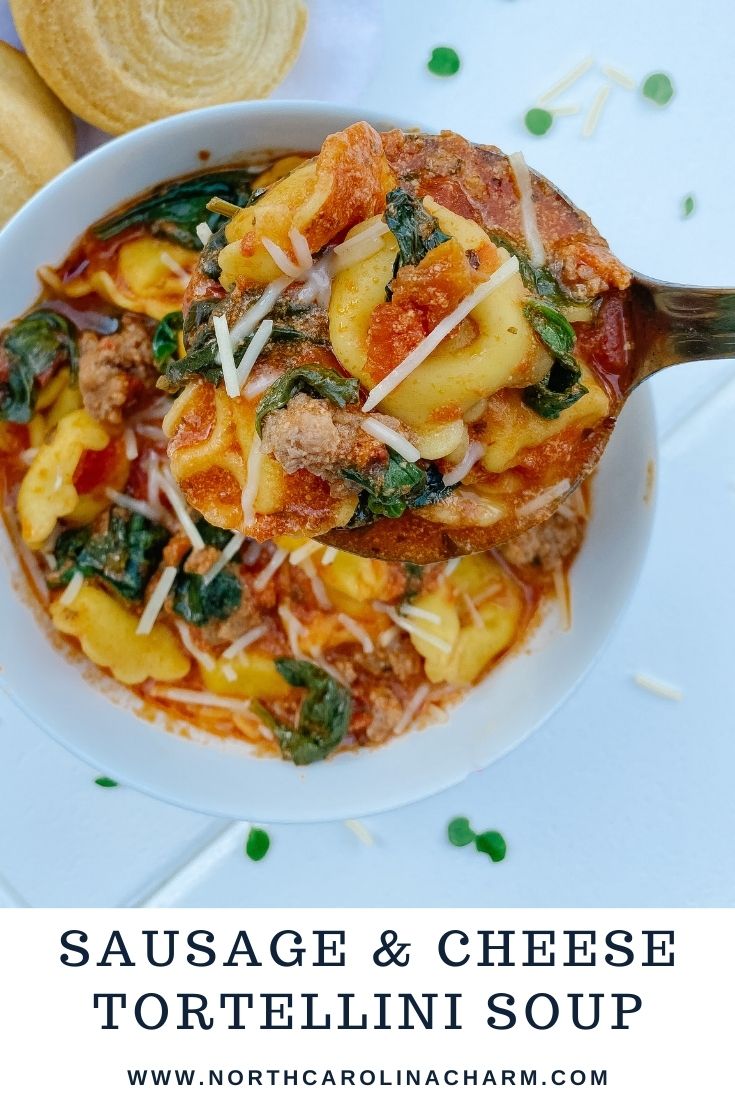 Other Soup Recipes You May Like