Of all the rooms in our home, this one is my favorite. Allow me to give you a quick (overdue) tour! But first, let's take a stroll down memory lane to the original pictures of our home when we purchased it.
BEFORE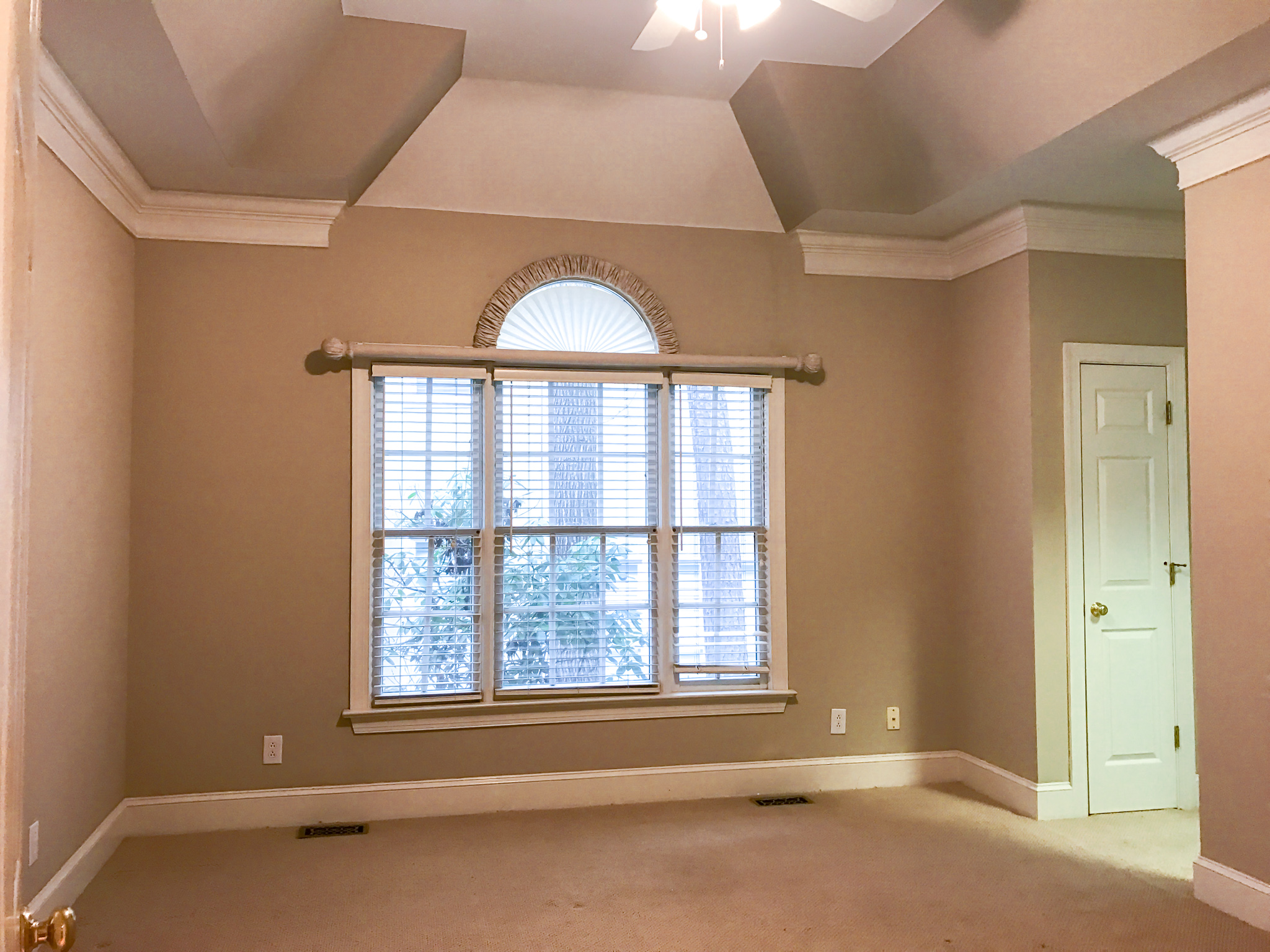 First things first, we said adios to all the gorgeous silk window treatment hardware and removed the dusty broken blinds. Then we slapped a new coat of paint on the walls, swapped the carpet out for hardwoods and moved in!
AFTER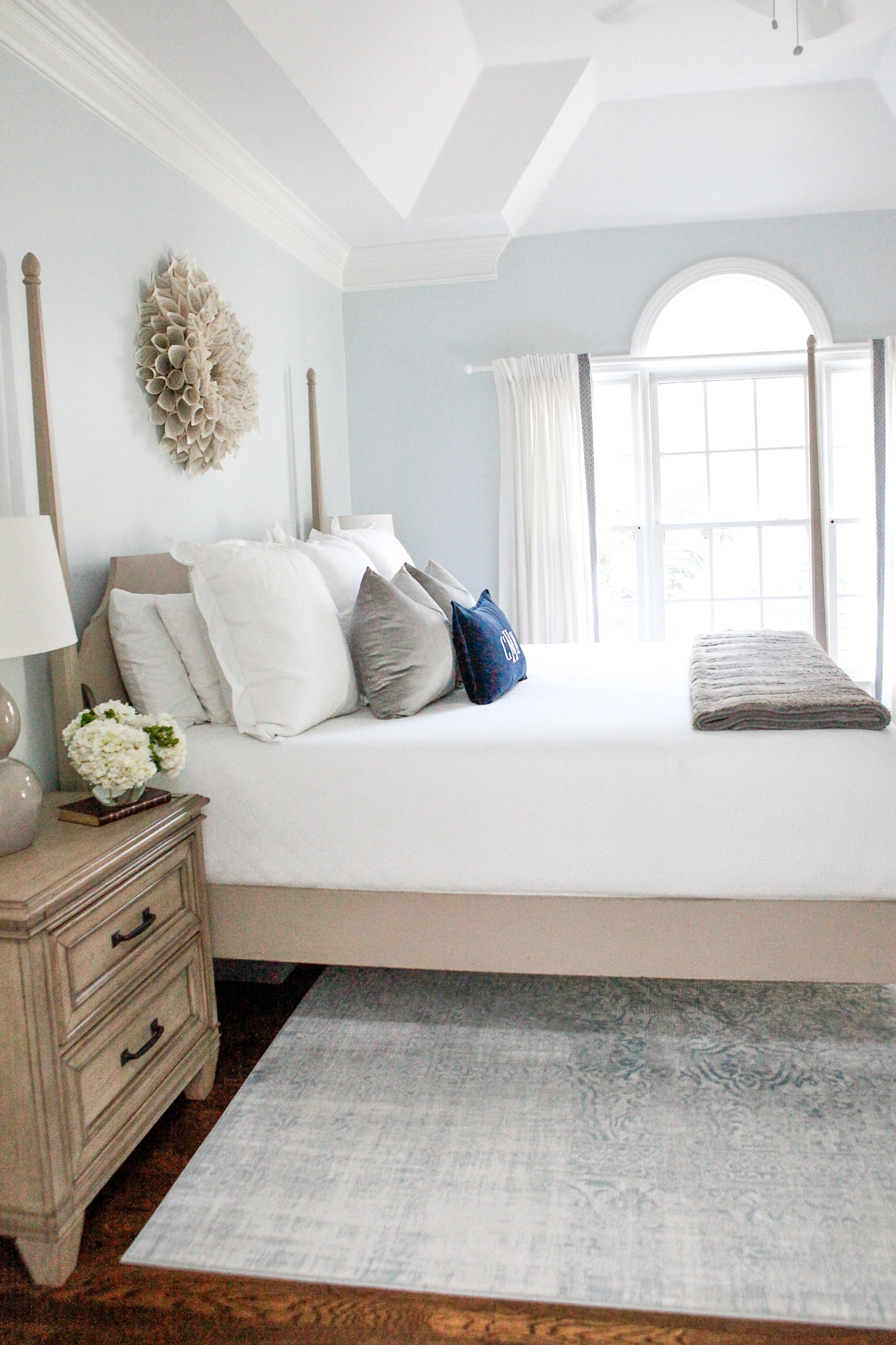 Disclaimer: Before I dive into all of the details, I have to state that I take zero credit for how this room turned out. If I did this all on my own it would be a hot mess of mismatched things from Homegoods and Target. I freely admit that I am terrible at decorating and it stresses me out. However, I happen to have friends who are super talented in this department and actually love pulling a room together. So all of the non-sponsored (just grateful) credit goes to my designer Corey and my besties Laura & Sara for (budget) sourcing, making decisions for me and putting up with my questions and indecisiveness.
Oh, and because you are all my friends, I'm going to share all of the pro tips I learned along the way with y'all. You may already know all of these things but they were definitely new to me and super helpful.
Our bed and our wreath are the only original items we kept in our makeover. I absolutely love the look of crisp white bedding and lots of pillows! Matt makes our bed every morning and it makes us both so happy to come home from a long day of work to a perfectly made bed to crash in to.
Shop the Bedding
*updated link for pillow shams HERE




I was elated to purchase new night stands and a dresser to replace our well-loved Ikea furniture. At first I was nervous about purchasing furniture online without seeing it in person but was SO happy when it arrived. Well, one night stand arrived damaged but it was picked up and replaced ASAP, which impressed me. We've had the furniture for over a year now and would definitely recommend it. The quality is top notch.
I love the look of a jute rug but I love comfort even more. We tried a few rugs before landing on this one and I love it so much! It is SO soft, the pattern is gorgeous, it's easy to clean and it isn't one million dollars.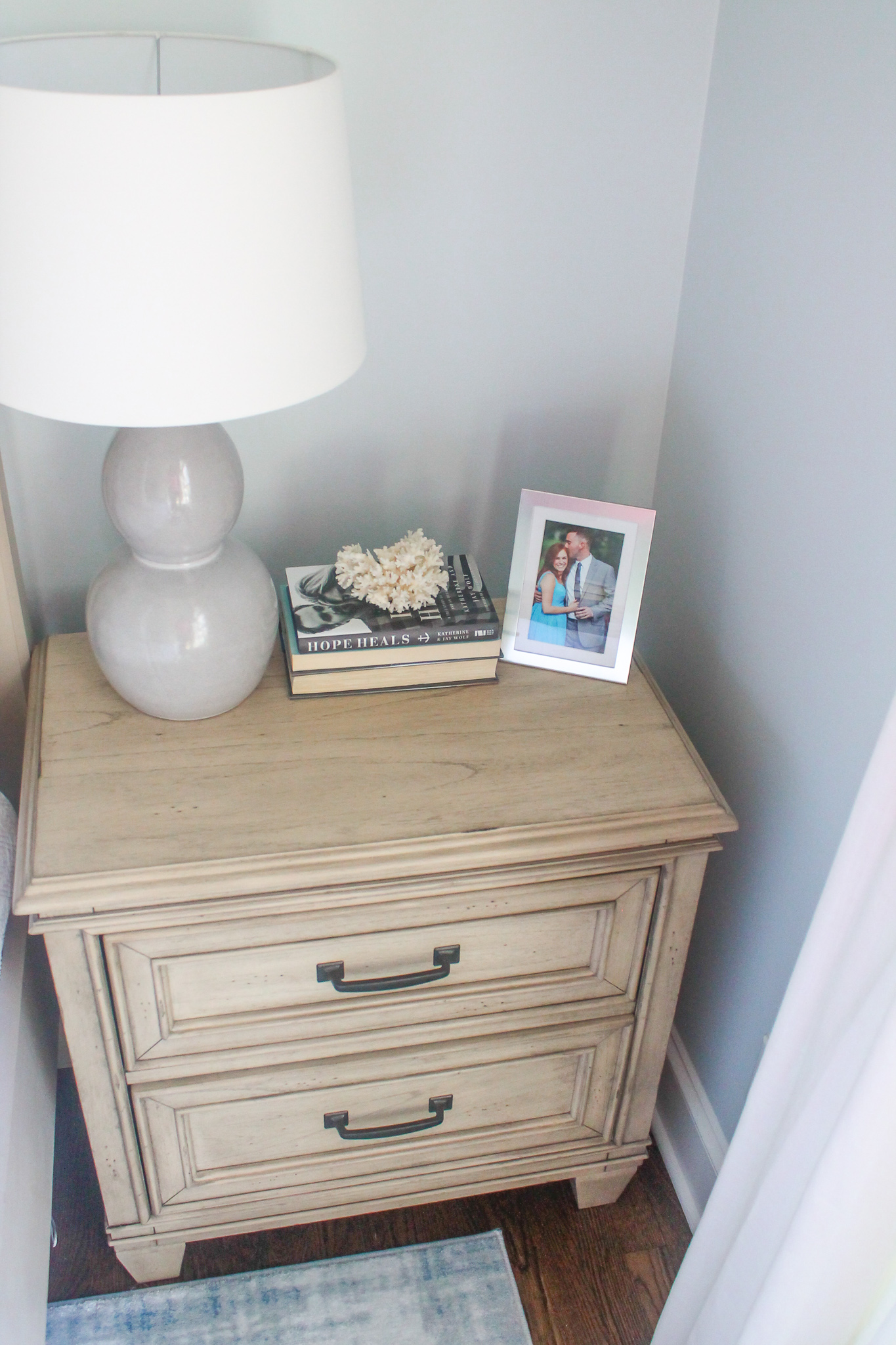 I don't know why it took me over 7 years to finally purchase matching lamps for our night stands. For the longest time it has driven me and Matt crazy having mismatched night stands and mismatched lamps. And the difference the new lamps have made is huge! I love how the lamps tie in to the throw pillows and blanket.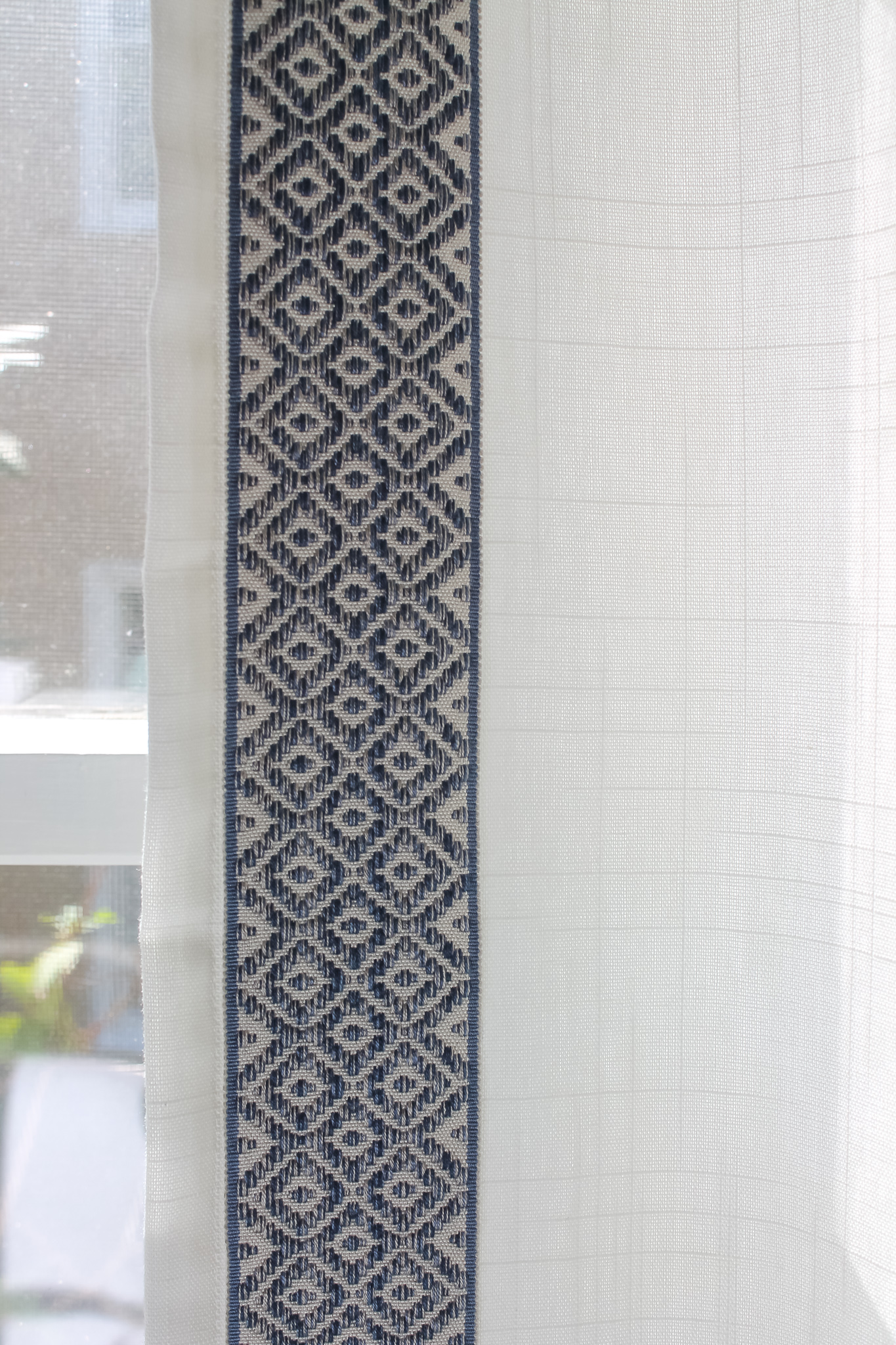 I almost passed out when I learned how much custom curtains cost. However…
Pro tip: Corey took Ikea curtains to her seamstress who cut the tie backs off, sewed 2 panels together for each side, added a liner and a gorgeous trim for a custom look…on an Ikea budget!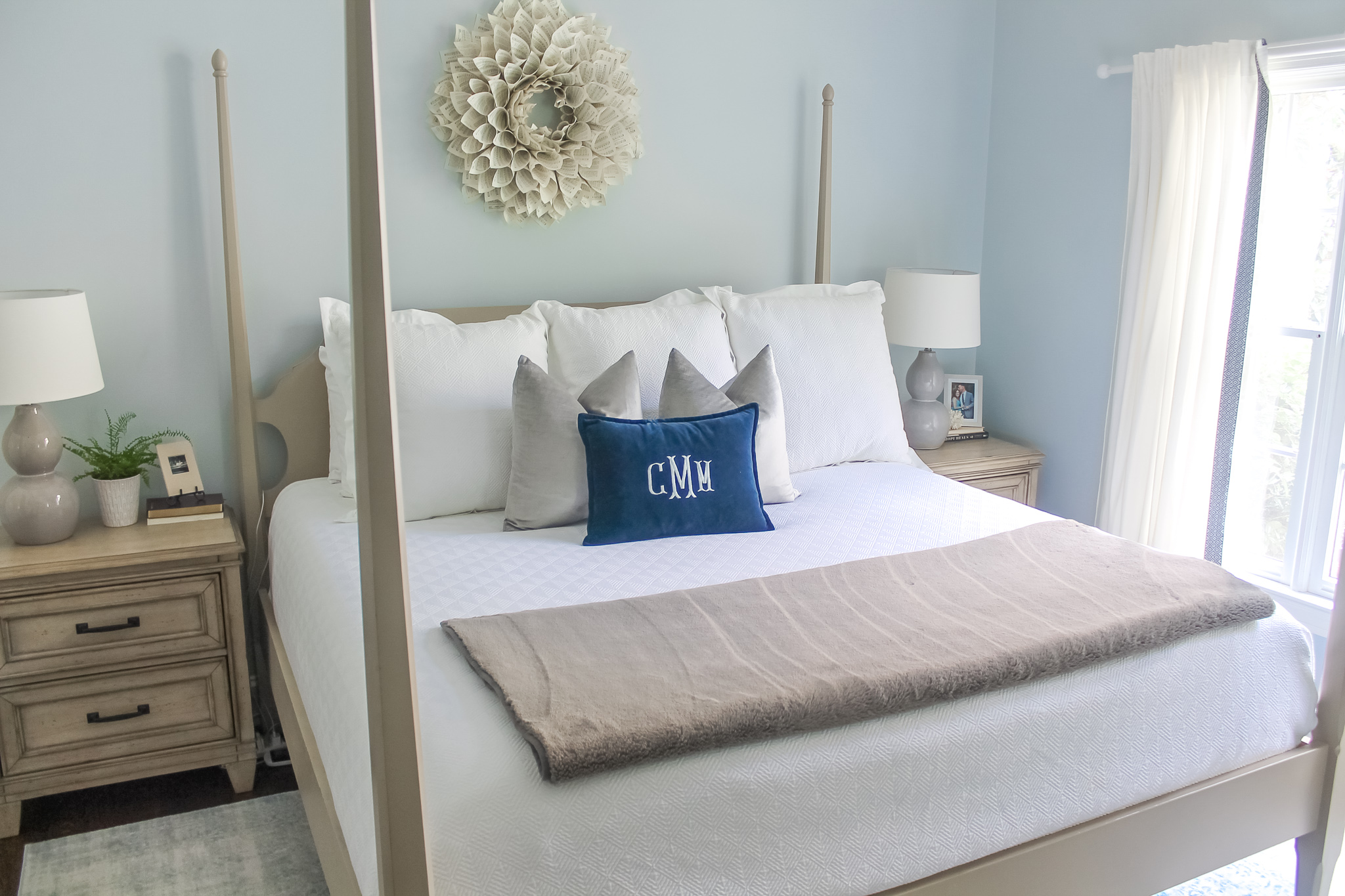 Pro tip: When purchasing inserts for pillows, purchase inserts that are one size larger than the pillow case! It helps make them extra full and fluffy!
Let's take one more before & after look…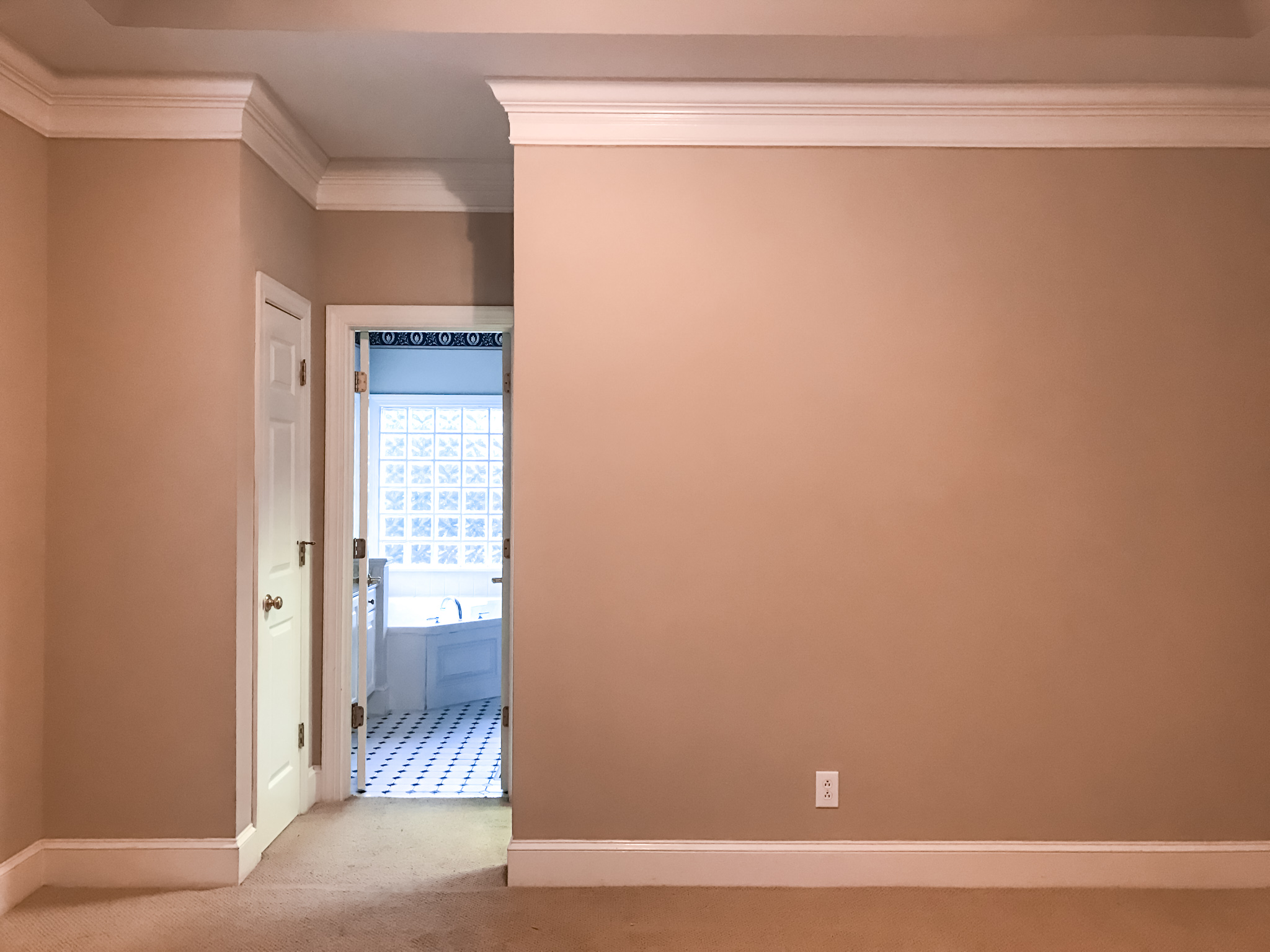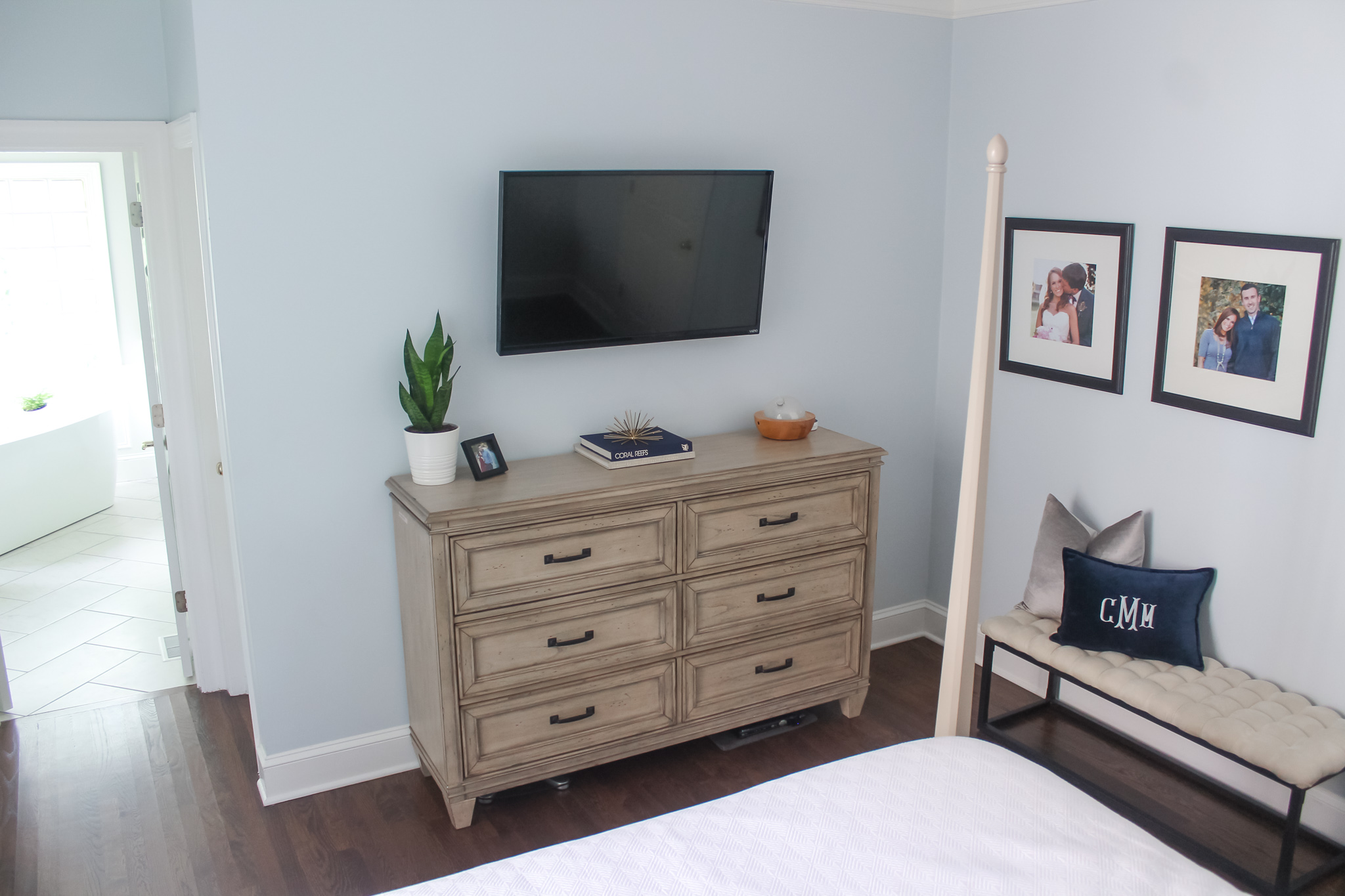 Matt's only request for the entire room was a comfy bench for putting on his shoes in the morning. LOL. Easy.
The decorative books are from my parents house and they remind me of home every time I see them.
And the snake plant! We've had it for over a year and it blew Matt's mind when he saw me watering it the other day. He thought it was a faux plant this entire time.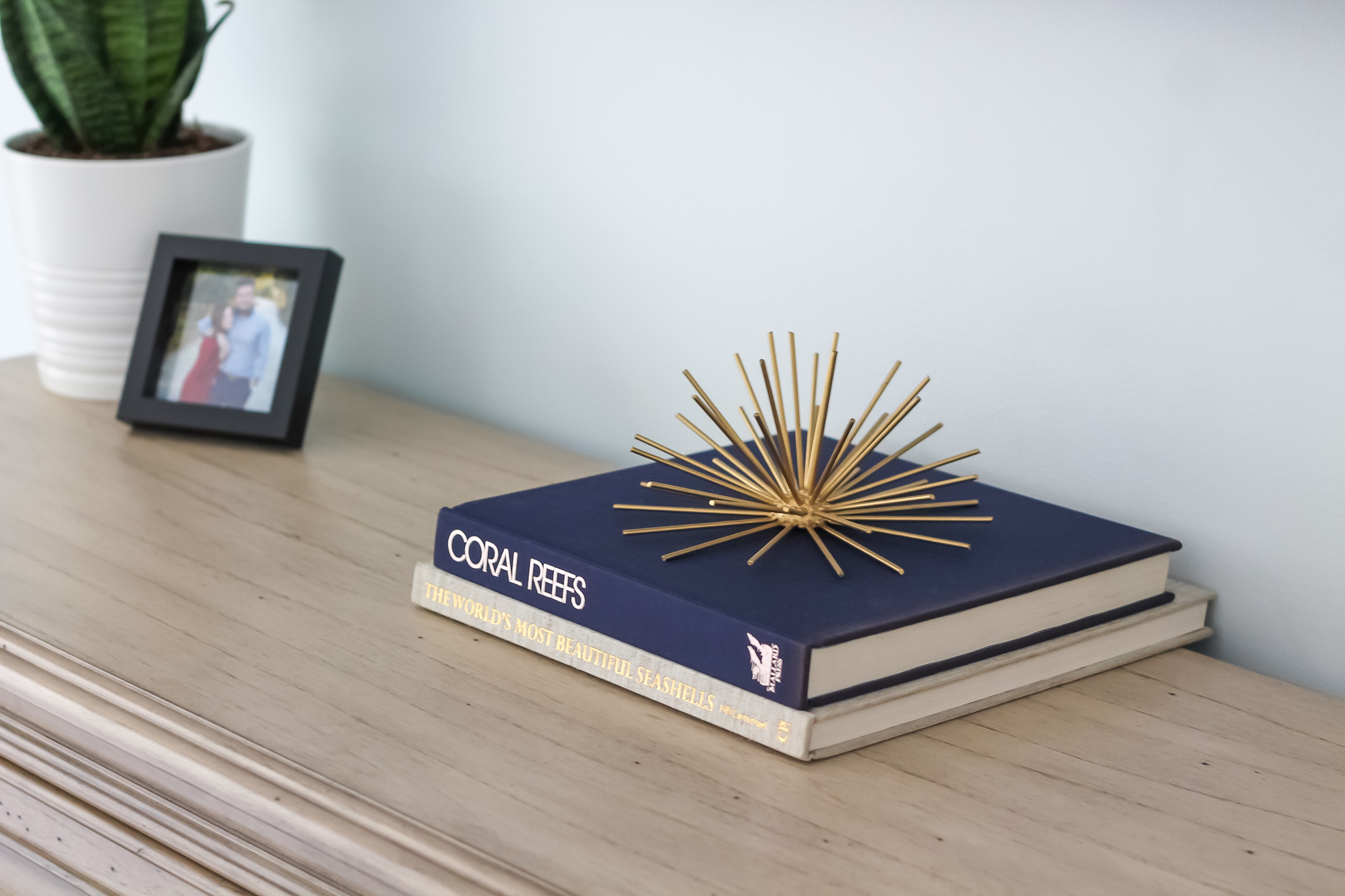 One last update since we are already in my room — the closet!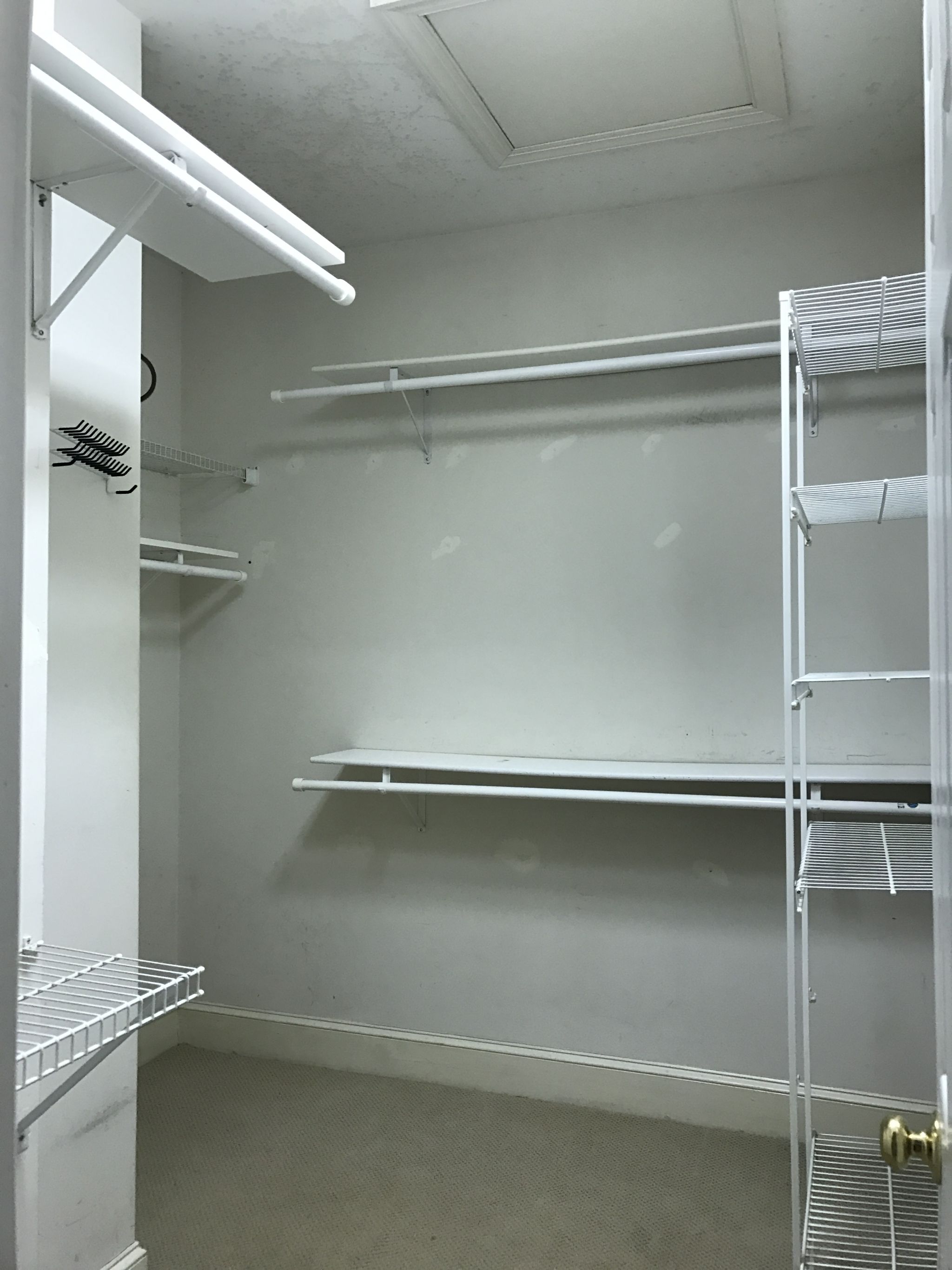 When we pulled up the carpet in our closet to lay the hardwoods we discovered that our master bathroom leak (that led to our master bathroom renovation) had soaked and rotted our closet floor too. So we tore out the floor, laid new flooring and then installed hardwoods.
The functionality of the closet was absolutely awful for two short people. I needed a step stool to reach almost everything. Serious short people problems. Anyway, we decided to tear out all of the old wire shelving and customize our closet to fit our (shoe) needs. Matt and I both agree that this is some of the best money we've ever spent. Worth every penny.
And that's a wrap!
Shop The Room