Last weekend we made a delicious low country shrimp boil. It was a super easy feast to make. Here's the recipe…

Easy Low Country Shrimp Boil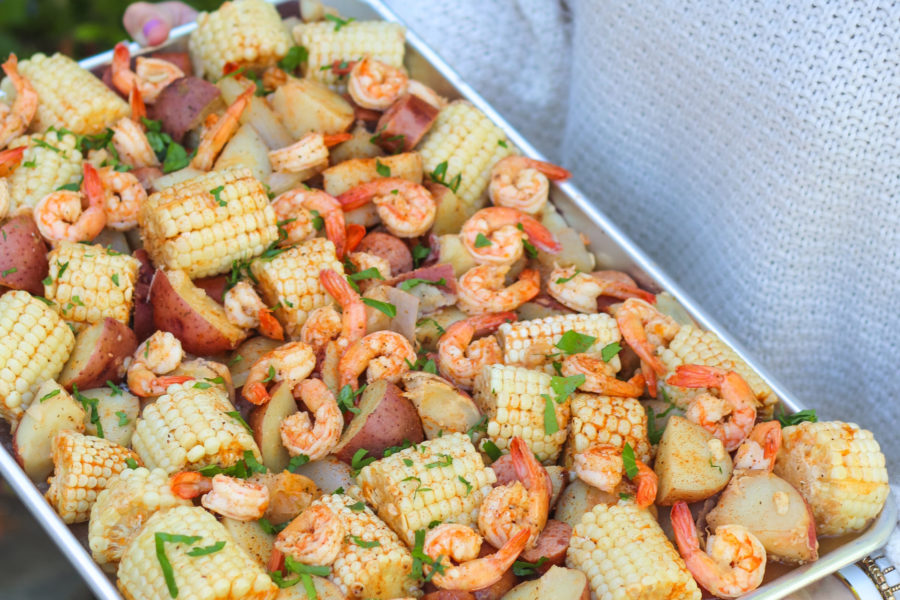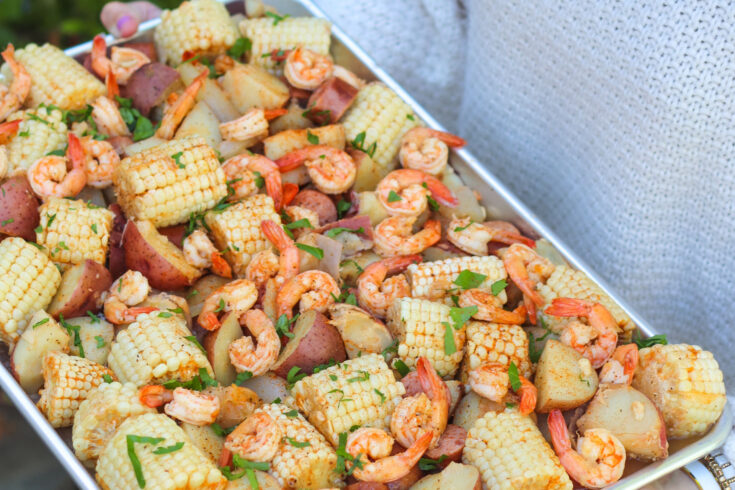 the most delicious low country feast!
Ingredients
2 lemons halved
1 12 oz beer of your choice (optional)
1/2 cup Old Bay seafood seasoning
6 cloves garlic, minced
1 medium sweet onion, cut into wedges
1 lb small red potatoes, quartered
4 ears sweet corn on the cob, cut into 3-4 inch pieces
1 lb smoked chorizo or kielbasa, cut into 1-inch slices
1 lb raw jumbo shrimp, peeled & deveined
2 tbsp fresh parsley, chopped for garnish
optional condiments: seafood cocktail sauce, lemon wedges and melted butter
Instructions
Fill a large pot with 3 quarts of water. Squeeze lemons and add to
pot. Add Old Bay seasoning, garlic and onion. Bring to a boil.
**optional: pour in a beer of your choice to mix
Add the potatoes to the pot. Reduce heat and simmer for 10-12 minutes or until just tender.
Add the corn and sausage and cook for another 3-4 minutes. Add the shrimp to the pot and cook for 4-6 minutes or until pink and opaque.
Drain the shrimp mixture from the pot directly on to a table covered in newspaper.
Sprinkle with additional Old Bay seasoning to taste. Garnish with
chopped parsley and lemon wedges. Serve with condiments of your choice.
*consider pinning to save for later