Last week was Caroline's first Spring Break ever which was totally different than we imagined it would be — but as it turned out, it was exactly what we needed at this time. Our original plans for a surprise destination trip followed by a few days at the beach were obviously canceled which was devastating to Caroline because we had really been talking these trips up before the pandemic. Additionally, Matt and I have been super burnt out (like many of you may feel too) trying to juggle work (which is crazy busy for me right now), homeschooling and parenting. We knew we desperately needed a change of scenery so when Matt's parents loaned us the keys to their home in the mountains we were incredibly grateful to sneak away for a few days to a very socially distant destination — Tryon, North Carolina!
The night before we left some really terrible storms rolled through Charlotte, knocking our power out. The estimated time for our power returning was two days, so we hurriedly packed our bags (and everything in the refrigerator) and left extra early for the mountains — where we had beautiful weather and internet! Matt turned his out of office on the entire trip and spent all of his time playing with the kids while I worked most of the time. (Did I mention work is absolutely bonkers right now?) He is Super Dad.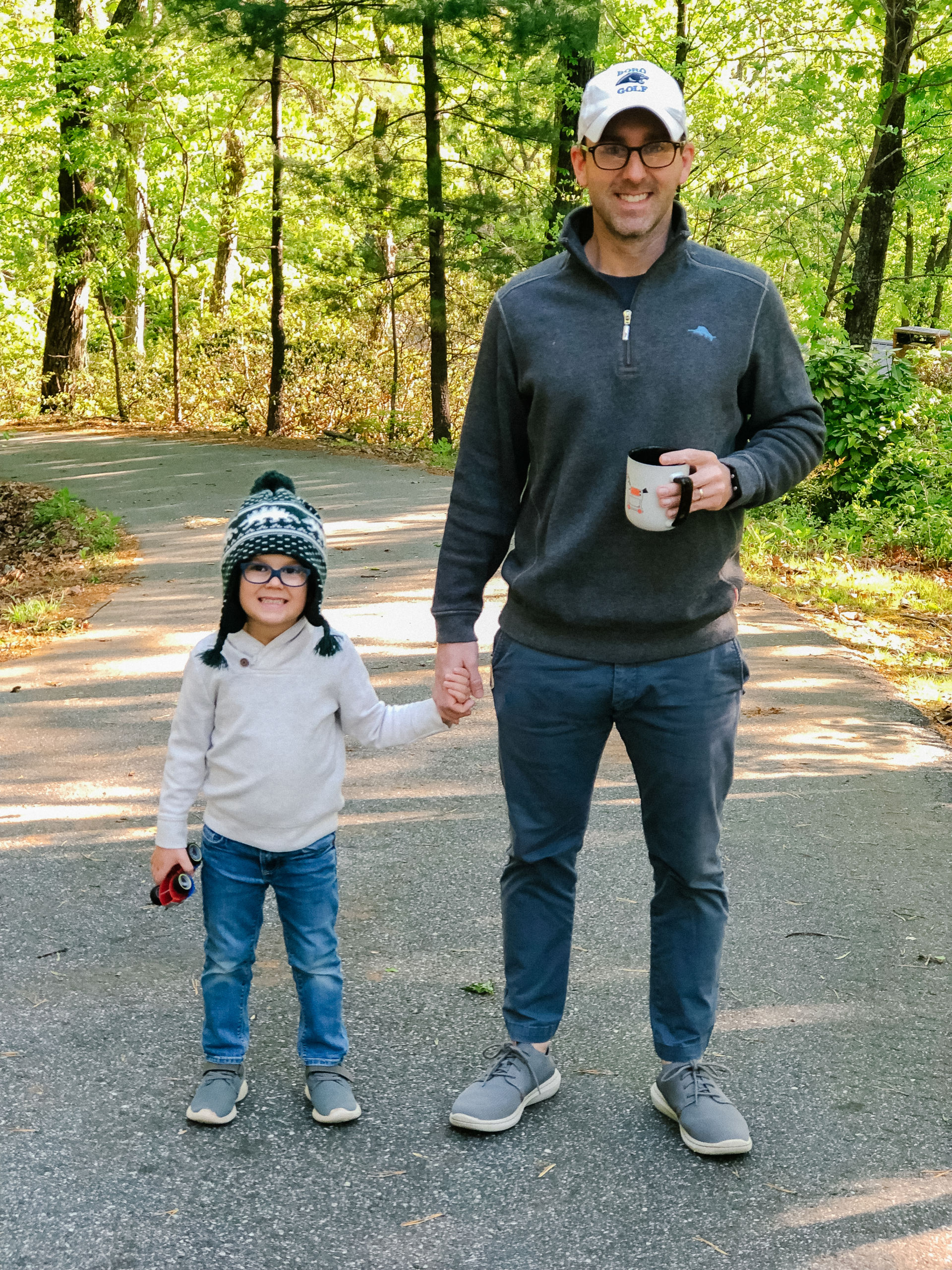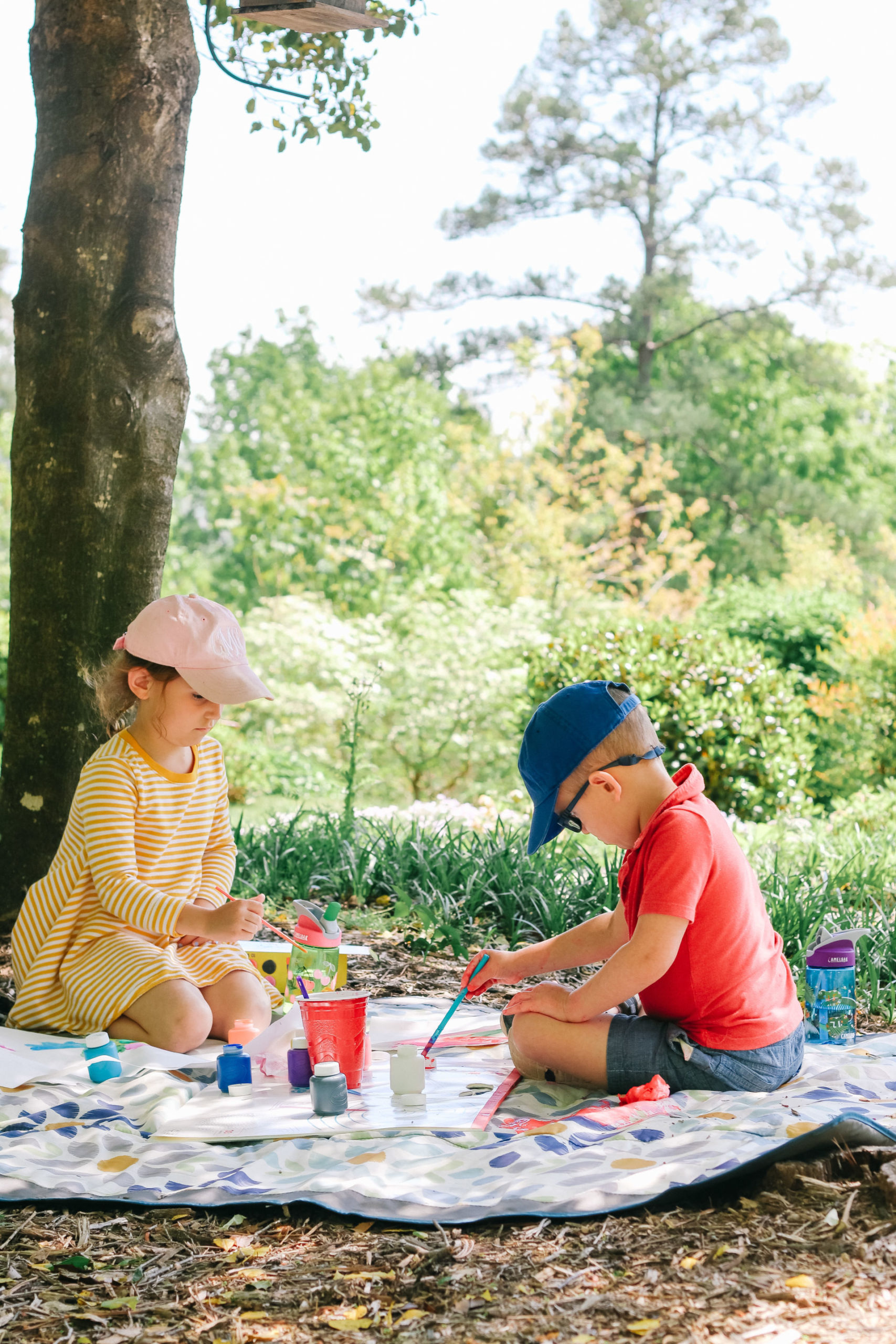 My first attempt at taking a "day off" was railroaded with a barrage of conference calls and an urgent client proposal. Thankfully, several of my colleagues covered for me the following day so I could truly take the day off.
We decided to play in the forest which was the most magical WiFi-free day. We started our morning off with a hike I found online to a waterfall in Saluda. I imagined we would we have the dreamiest picnic there. The reviews stated the .4 mile hike out to the waterfall was super easy but the trail was not well defined or maintained, truly off the beaten bath — an adventure I thought! Well, it turns out that we spent hours hiking deep into the forest attempting to get to the waterfall (which we could see but could not figure out how to get to). The reviews were accurate — there was no trail, although there were random trail markers every now and then which would motivate us to keep going. We climbed over downed trees, crossed streams barefoot and Matt carried Thomas (and the heavy cooler) for most of it. For the record, I did think it was fun…but let me just also state for the record that Matt definitely, definitely did not.
Finally, I admitted defeat and agreed to throw in the towel and head back to the truck. On our way back to the house we stumbled upon a gravel stretch of parking along the side of the road where I spotted a few cars! So I begged Matt to pull over to check out the area in hopes of redeeming my picnic plans…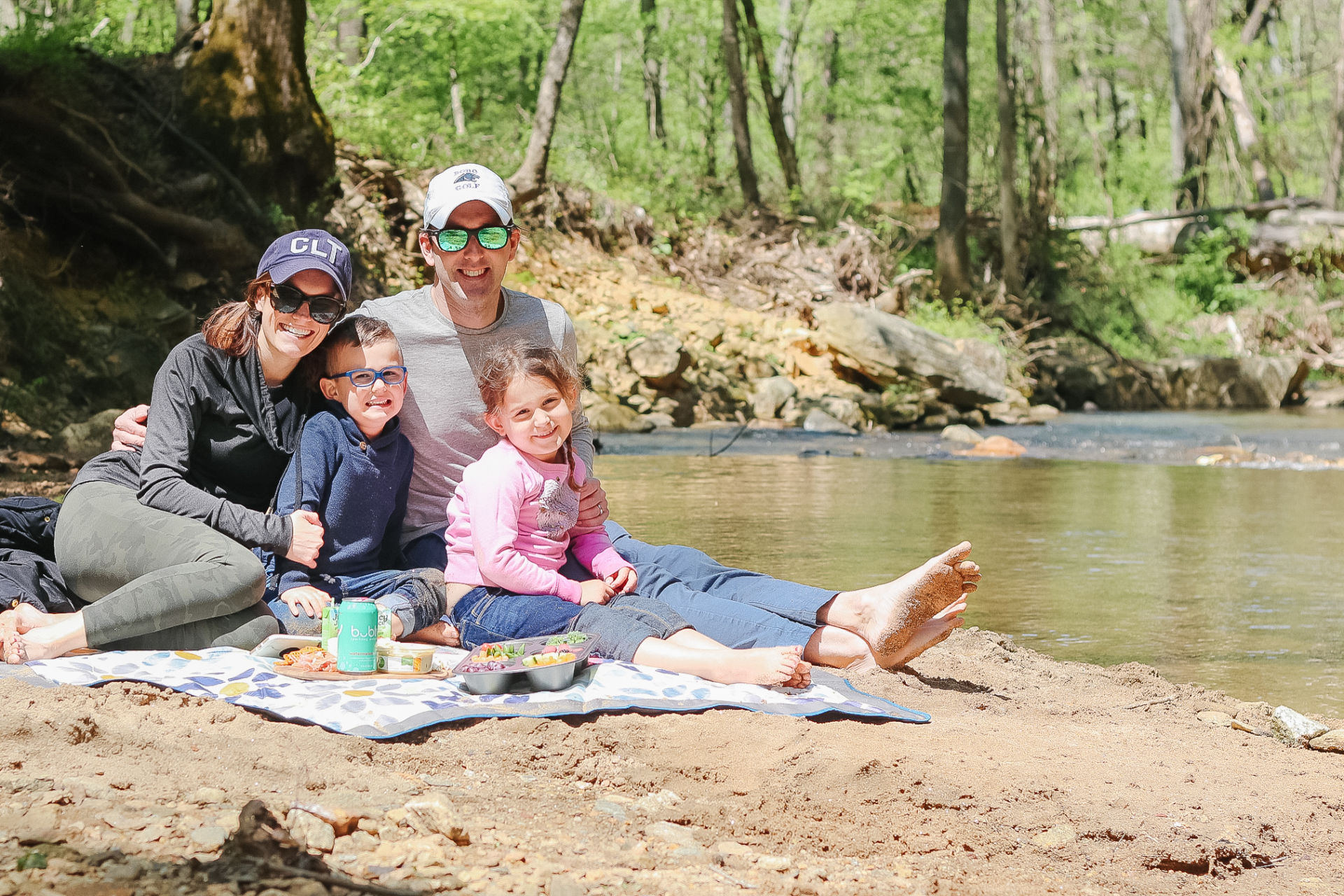 And a redemption it was! We had discovered a little slice of heaven right off the side of the road. We decided to roll up our pants and cross the shallow freezing river to a sandy beach area. We spent hours in this gorgeous little spot, picnicking, relaxing, throwing rocks, building sand castles and splashing around in the water. It was truly the very best afternoon and Thomas kept exclaiming "this it the best day of my life!!!!!" which of course made my heart explode.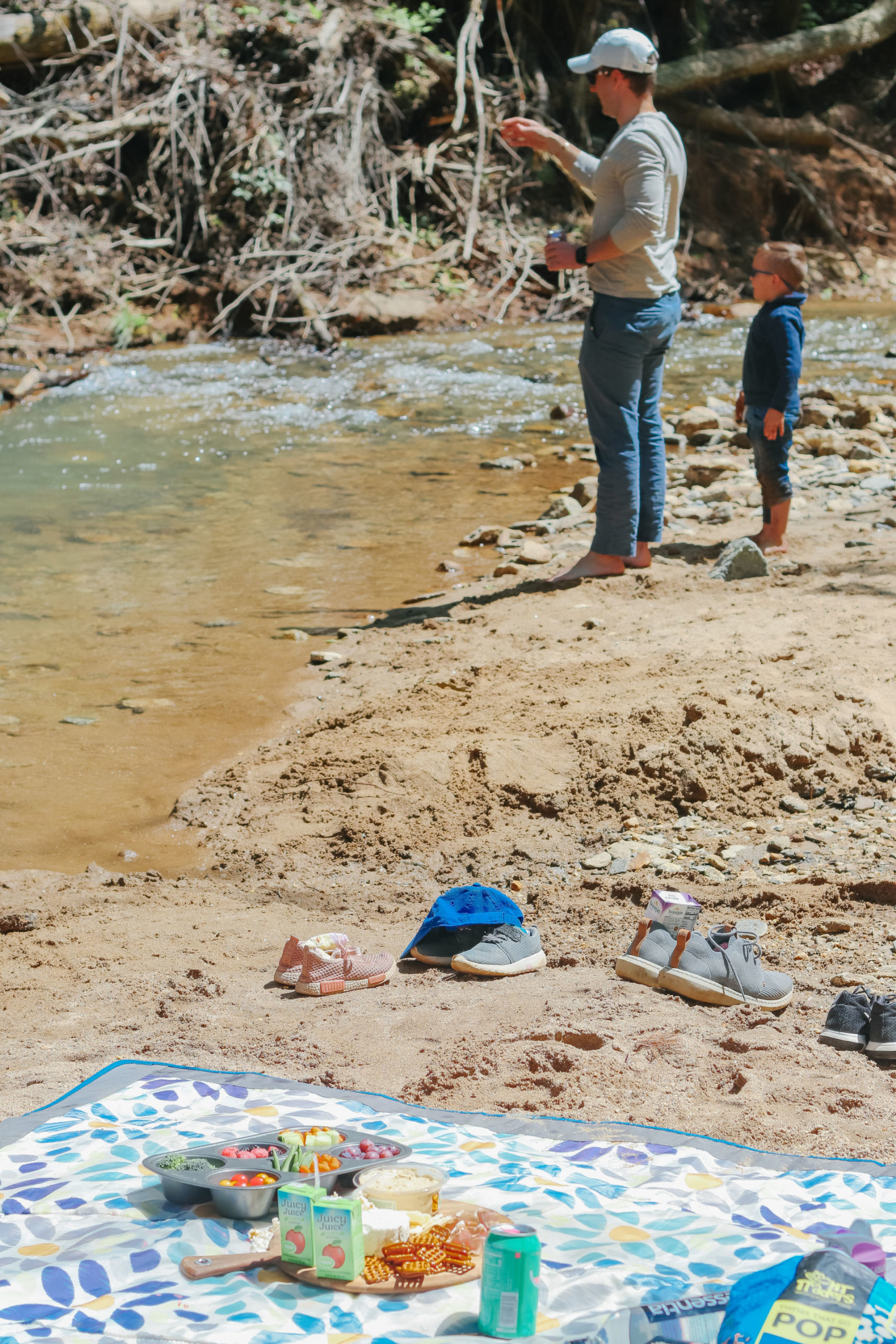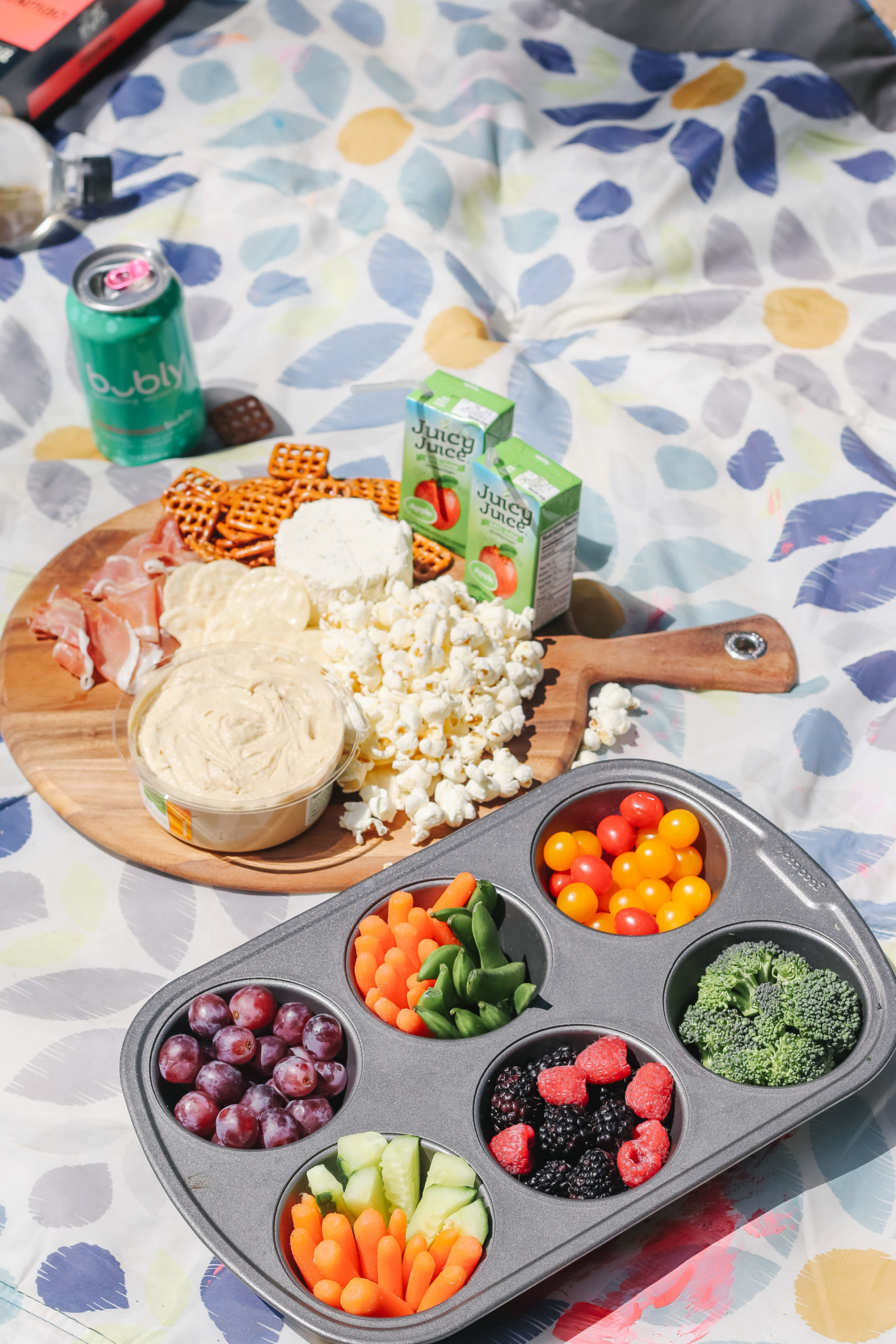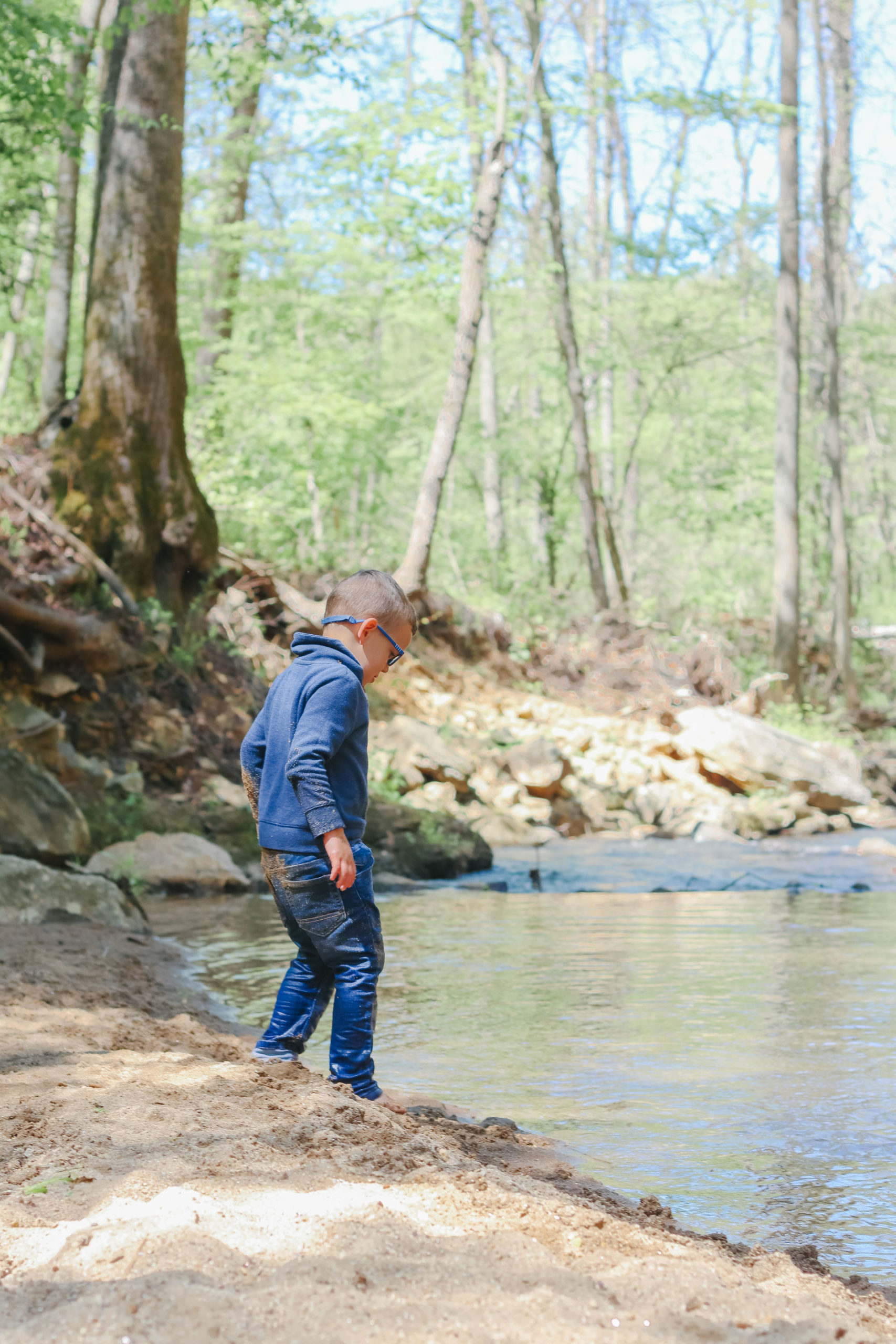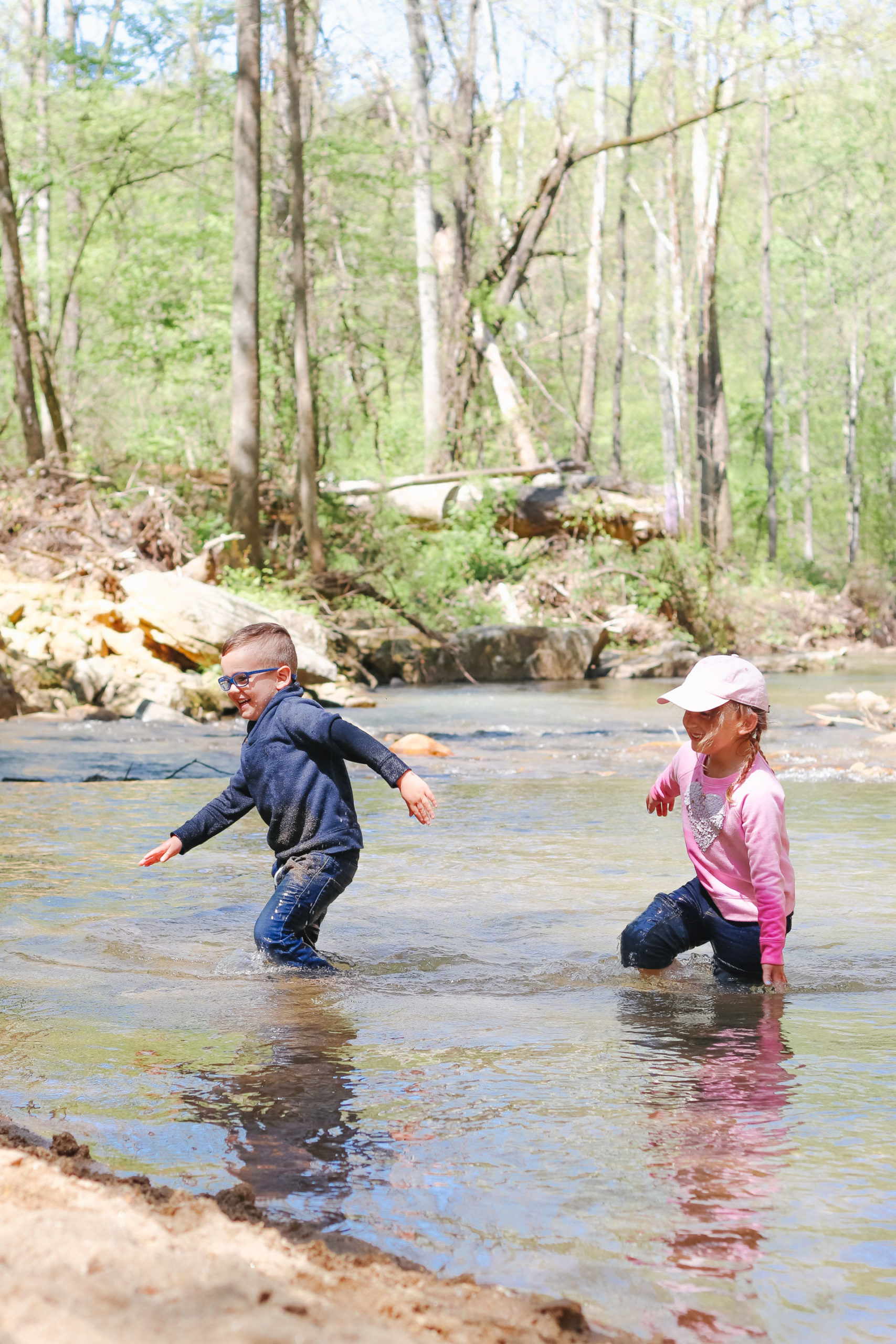 It was a quick trip, but it definitely "filled our cup" as Matt's mom always says and we left feeling incredibly grateful for the memories we made (even if we can't laugh about all of them yet!)