Popping in to share the most delicious sprinkle cookies with y'all!
This is an older recipe that we've used many, many times. These cookies are perfectly baked with soft centers and extra sprinkles. I hope you love them as much as we do!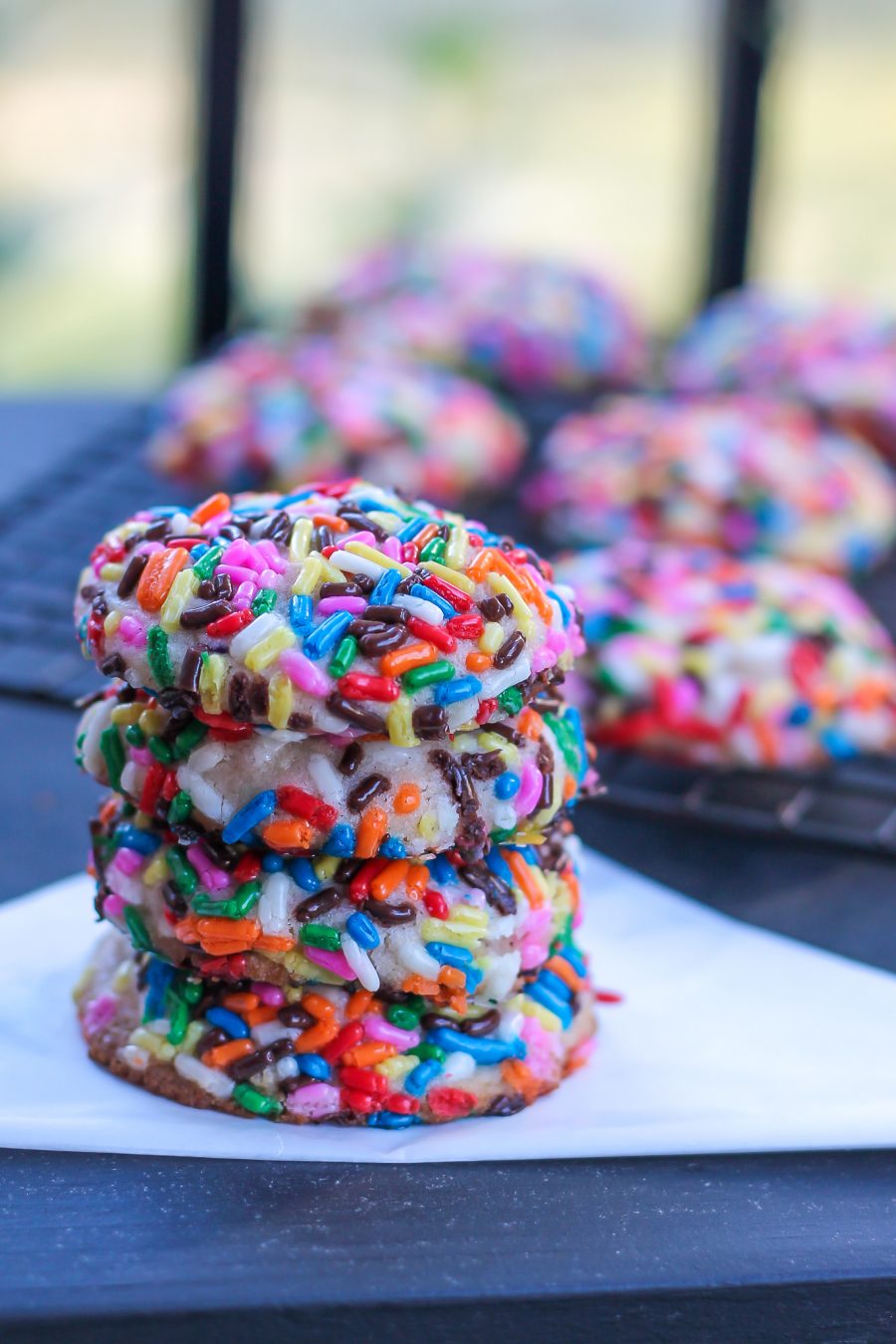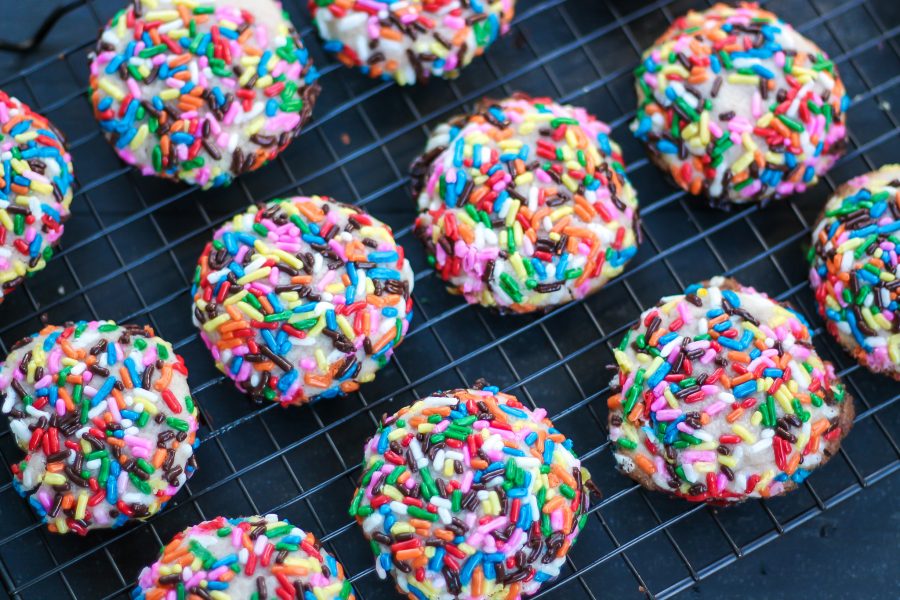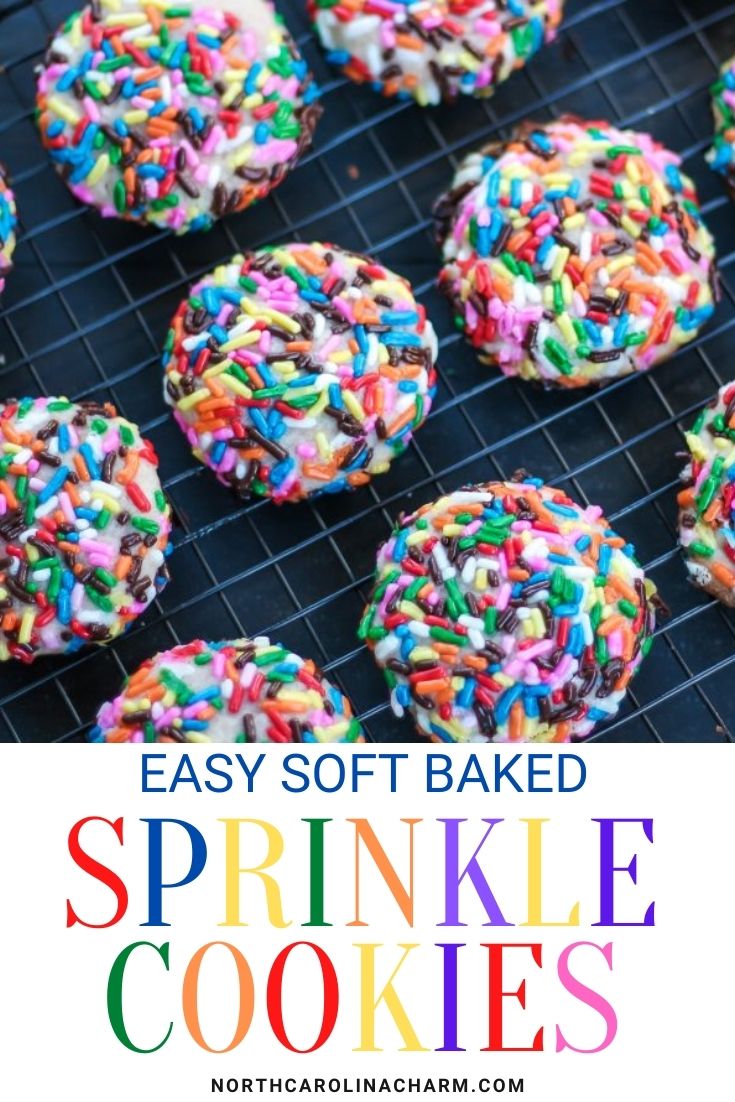 Sprinkle Cookies
Yield: 15 cookies
Easy Soft Sprinkle Cookies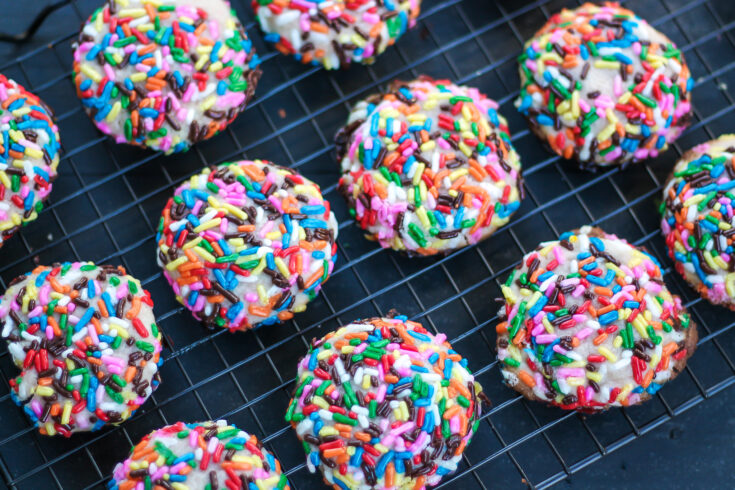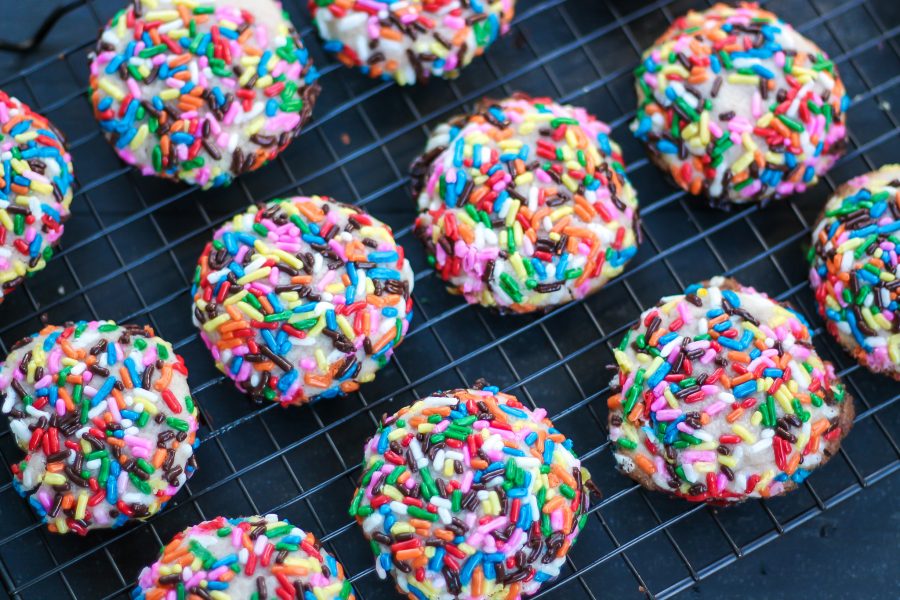 Ingredients
1 cup unsalted butter, softened (2 sticks)
1 cup granulated sugar
1 tablespoon light brown sugar, packed
1 large egg
2 teaspoons vanilla extract
2 cups all-purpose flour
½ teaspoon baking powder
¼ teaspoon salt
1 cup sprinkles, divided
Instructions
Preheat oven to 350F.
In a stand mixer, cream butter and sugars at medium-high speed until
light and fluffy, about 3 minutes. Mix in egg and vanilla until
combined. Add flour, baking powder, salt. Mix well. Fold in half the sprinkles and mix on low.
Roll dough into 2″ balls and roll around in remaining sprinkles. Place on a greased baking sheet at least 2″ apart.
Bake for 9 minutes, until barely golden brown around the edges
(cookies should be slightly underbaked in the center; the tops should
still be pale). Allow cookies to cool for 5 minutes before transferring
to a rack to finish cooling.
Posts You May Also Like