I have really fallen in love with audio books over the past few years.
When I'm on a roll, I can plow through 1-2 books a week on 1.5 speed while I'm running errands, doing chores around the house, cooking dinner, cleaning the kitchen, folding laundry, taking a bath, and sometimes I even pop my AirPods in during the middle of the night if I wake up and can't go back to sleep.
I download most of my audio books through Libby, the free app my library uses. While I love the app, the only downside is you have to wait a while to get new releases — and oftentimes the wait can be 12 weeks or longer for some books! If I don't want to wait for the library copy, I use my audible subscription so I can access new releases that either aren't available in audio format from the library yet or the wait is too long.
Alright, I went back through all of my book reviews and rounded up my favorite books (4.5 or 5 stars) from 2022. Most of these books were reader recommendations so THANK YOU for sharing your favorites with me! And if you need more book recommendations, you can find my favorite 2021 books HERE!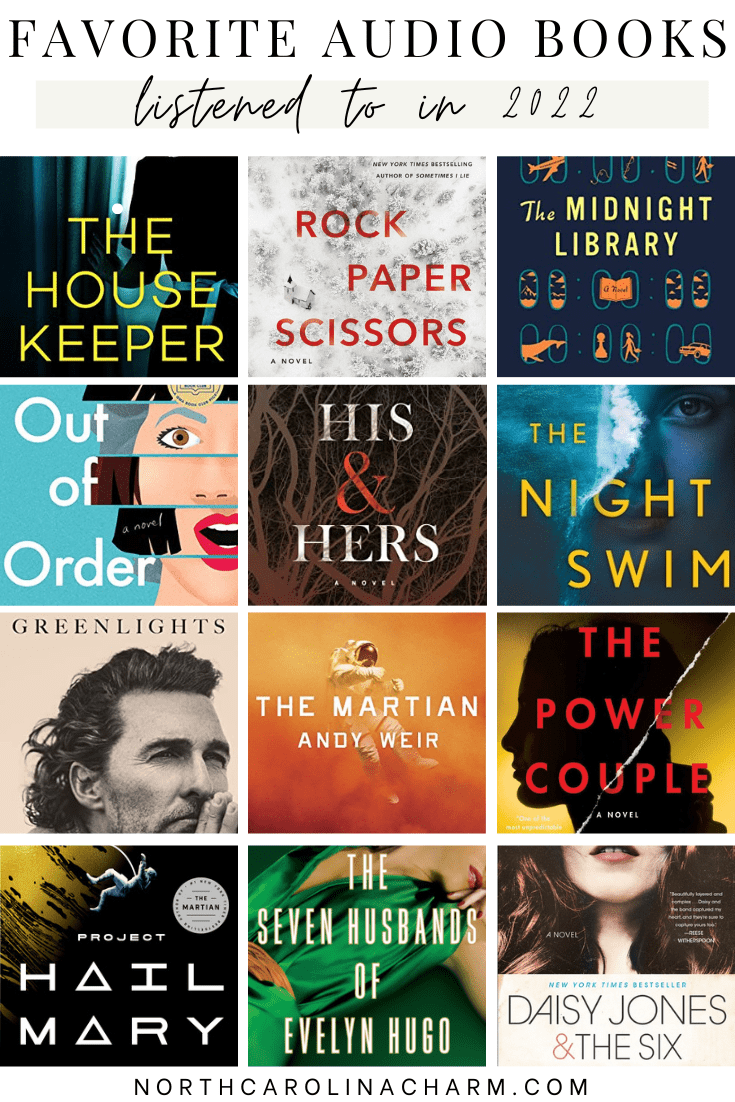 Rating 4.5/5: I absolutely LOVED this book. It's a super fast read and I crushed it in 2 days. I was so invested in the storyline and couldn't get to the end fast enough. While there are definitely some parts of the plot that were a bit of a stretch for me, I thought the twist at the end was unpredictable and clever. This is a fun thriller that you can listen to while tackling things around the house at the same time (until the very end — you gotta pay attention to the ending because a lot happens in just a few pages)!
Summary: She's a liar. She's a stalker. She's in your house.
When Claire sees Hannah Wilson at an exclusive Manhattan hair salon, it's like a knife slicing through barely healed scars. It may have been ten years since Claire last saw Hannah, but she has thought of her every day, and not in a good way. So Claire does what anyone would do in her position—she stalks her.
Hannah is now Mrs. Carter, living the charmed life that should have been Claire's. It's the life Claire used to have, before Hannah came along and took it all away from her.
Back then, Claire was a happy teenager with porcelain skin and long, wavy blond hair. Now she's an overweight, lazy drunk with hair the color of compost and skin to match. Which is why when Hannah advertises for a housekeeper, Claire is confident she can apply and not be recognized. And since she has time on her hands, revenge on her mind, and a talent for acting…
Because what better way to seek retribution—and redress—than from within the beautiful Mrs. Hannah Carter's own home?
Except that it's not just Claire who has secrets. Everyone in that house seems to have something to hide.
And now, there's no way out.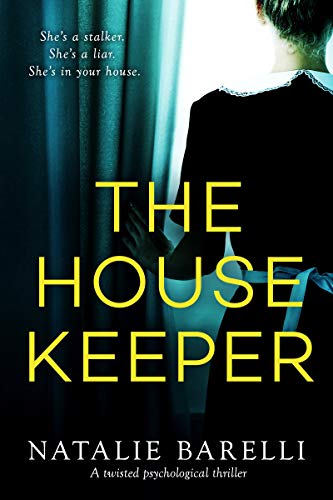 Rating 4.5/5: I really loved this thriller. While there were certain parts of the story line that were a stretch for me, it was a fun read with a wildly twisty ending.
Book Summary: Think you know the person you married? Think again…
Things have been wrong with Mr and Mrs Wright for a long time. When Adam and Amelia win a weekend away to Scotland, it might be just what their marriage needs. Self-confessed workaholic and screenwriter Adam Wright has lived with face blindness his whole life. He can't recognize friends or family, or even his own wife.
Every anniversary the couple exchange traditional gifts – paper, cotton, pottery, tin – and each year Adam's wife writes him a letter that she never lets him read. Until now. They both know this weekend will make or break their marriage, but they didn't randomly win this trip. One of them is lying, and someone doesn't want them to live happily ever after.
Ten years of marriage. Ten years of secrets. And an anniversary they will never forget.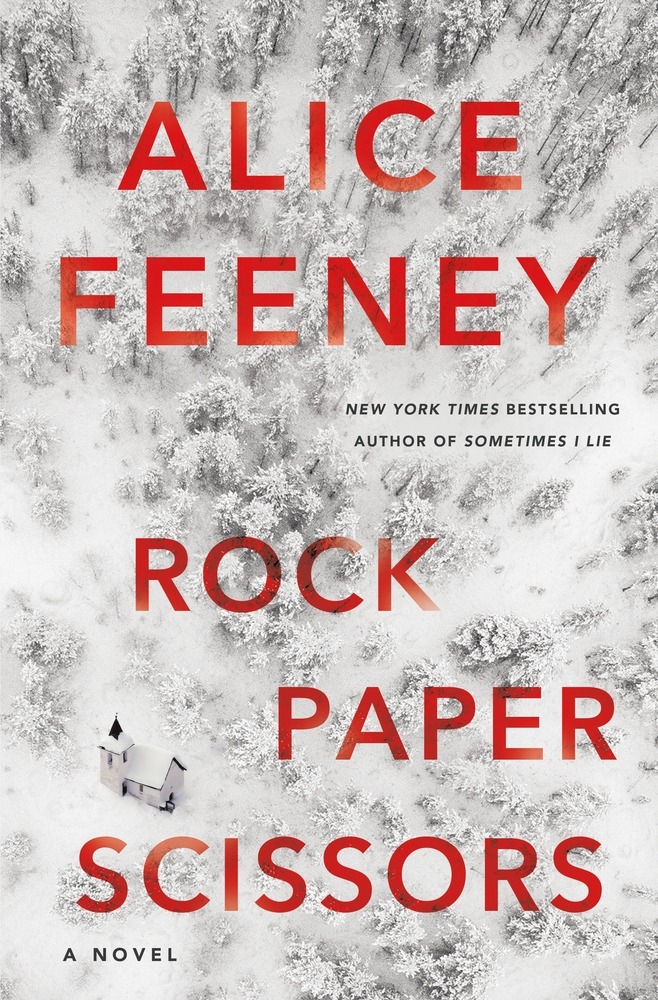 Rating 4.5/5: So this book isn't wildly entertaining. It isn't fast paced. The ending is predictable. And even the main character is kind of annoying. I also received lots of mixed reviews from y'all about this book.
However, I love a story that sticks with me (usually because the story line is unique or thought provoking). I forget probably 85% of the books I've read (sometimes picking them up twice and not realizing I'd read it already until diving in), but this story is one that really stood out — similar to how I felt about The One by John Marrs, and I've continued to think about it since finishing. Even the simplest choice in life can lead us our lives in a totally different direction.
Book Summary: Between life and death there is a library, and within that library, the shelves go on forever. Every book provides a chance to try another life you could have lived. To see how things would be if you had made other choices . . . Would you have done anything different, if you had the chance to undo your regrets?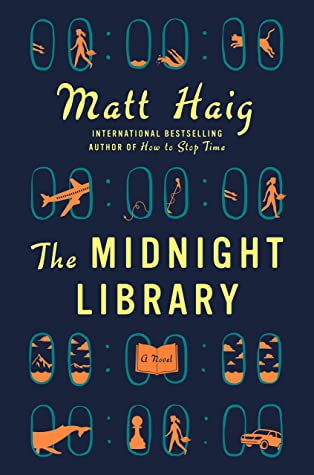 Rating 4.5/5: I absolutely loved this reader recommended book. The story line is incredibly unique, creative, captivating, thought-provoking and fun to listen to. If you liked Midnight Library, you'll like this one!!
Book Summary: A remarkably inventive novel that explores what it means to live a life fully in the moment, even if those moments are out of order.
It's New Year's Eve 1982, and Oona Lockhart has her whole life before her. At the stroke of midnight she will turn nineteen, and the year ahead promises to be one of consequence. Should she go to London to study economics, or remain at home in Brooklyn to pursue her passion for music and be with her boyfriend? As the countdown to the New Year begins, Oona faints and awakens thirty-two years in the future in her fifty-one-year-old body. Greeted by a friendly stranger in a beautiful house she's told is her own, Oona learns that with each passing year she will leap to another age at random. And so begins Oona Out of Order…
Hopping through decades, pop culture fads, and much-needed stock tips, Oona is still a young woman on the inside but ever changing on the outside. Who will she be next year? Philanthropist? Club Kid? World traveler? Wife to a man she's never met? Surprising, magical, and heart-wrenching, Margarita Montimore has crafted an unforgettable story about the burdens of time, the endurance of love, and the power of family.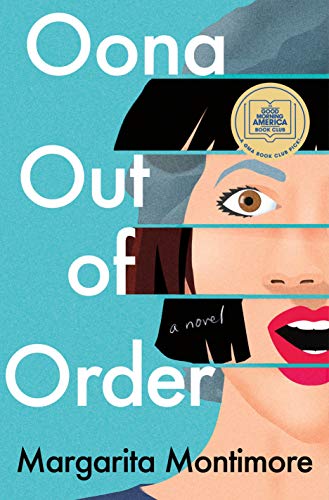 Rating 4.5/5: I enjoyed Rock, Paper, Scissors so much that I decided to rent another audio book by Alice Feeney and my goodness it did NOT disappoint! I especially loved that I spent the entire book trying to guess the ending and was totally wrong. I blew through this book in 2 days and really loved the narrators (the murderer voice is sooooo creepy) and suspenseful plot.
Book Summary: There are two sides to every story: yours and mine, ours and theirs, His & Hers. Which means someone is always lying.
When a woman is murdered in Blackdown, a quintessentially British village, newsreader Anna Andrews is reluctant to cover the case. Detective Jack Harper is suspicious of her involvement, until he becomes a suspect in his own murder investigation. Someone isn't telling the truth, and some secrets are worth killing to keep.
His & Hers is a twisty, smart, psychological thriller. A gripping tale of suspense, told by expertly-drawn narrators that will keep readers guessing until the very end.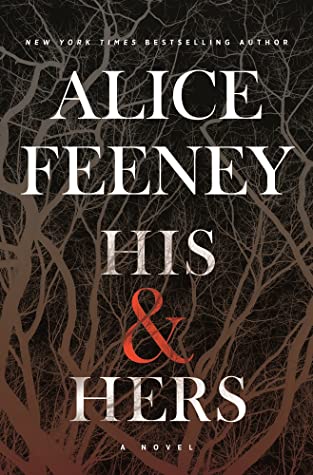 5 Star Books
As you can tell, I am VERY stingy when it comes to 5 star books. To me, a 5 star book is one that sticks with me for a long, long time and my reviews usually start with "oh my gosh…"! These are all unputdownable.
Rating 5/5: Oh my gosh, I loved this book so much. As a true crime podcast junkie, I was completely captivated by the story line and would rate this as one of my favorite books of 2021 (I think I've only said this about 3 books this year). Everything about this book was just so so good — the narration, the plot and the multiple points of view were truly captivating. This book is heavy. It's dark. And it's hard to put down — especially if you love true crime podcasts. I cannot recommend it enough.
Book Summary: After the first season of her true crime podcast became an overnight sensation and set an innocent man free, Rachel Krall is now a household name―and the last hope for thousands of people seeking justice. But she's used to being recognized for her voice, not her face. Which makes it all the more unsettling when she finds a note on her car windshield, addressed to her, begging for help.
The small town of Neapolis is being torn apart by a devastating rape trial. The town's golden boy, a swimmer destined for Olympic greatness, has been accused of raping a high school student, the beloved granddaughter of the police chief. Under pressure to make Season Three a success, Rachel throws herself into interviewing and investigating―but the mysterious letters keep showing up in unexpected places. Someone is following her, and she won't stop until Rachel finds out what happened to her sister twenty-five years ago. Officially, Jenny Stills tragically drowned, but the letters insists she was murdered―and when Rachel starts asking questions, nobody seems to want to answer. The past and present start to collide as Rachel uncovers startling connections between the two cases that will change the course of the trial and the lives of everyone involved.
Electrifying and propulsive, The Night Swim asks: What is the price of a reputation? Can a small town ever right the wrongs of its past? And what really happened to Jenny?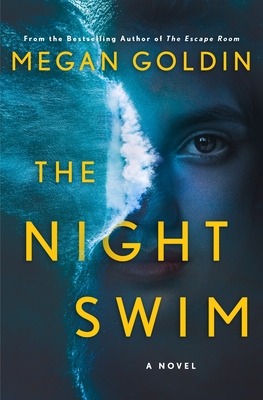 Greenlights by Matthew McConaughey
Rating 5/5: Oh my goodness, I loved this memoir — and I think this may be my first 5 star book rating for 2022! We picked this book for Community Group this month (we like a wiiiiide variety of books) and I cannot wait to discuss it next week with the girls!
Matthew has lived the most interesting 50 years of life so far and I was absolutely fascinated by all his stories. I would hiiiiiighly recommend listening to the audio version. Matthew narrates it and he truly has a gift of storytelling.
Book Summary: From the Academy Award®–winning actor, an unconventional memoir filled with raucous stories, outlaw wisdom, and lessons learned the hard way about living with greater satisfaction.
I've been in this life for fifty years, been trying to work out its riddle for forty-two, and been keeping diaries of clues to that riddle for the last thirty-five. Notes about successes and failures, joys and sorrows, things that made me marvel, and things that made me laugh out loud. How to be fair. How to have less stress. How to have fun. How to hurt people less. How to get hurt less. How to be a good man. How to have meaning in life. How to be more me.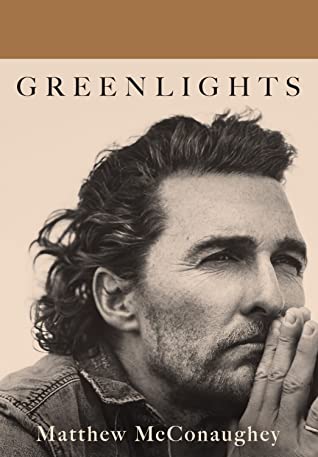 Rating 5/5: I branched out of my usual genre with this sci-fi thriller and absolutely LOVED it. It was so good that I rented the movie on Amazon Prime — which was also SO good. This story absolutely fascinated me and kept me invested the entire time. I also loved the authors writing style and the narration of the audio book was excellent! Highly recommend!!!
Summary: Six days ago, astronaut Mark Watney became one of the first people to walk on Mars.
Now, he's sure he'll be the first person to die there.
After a dust storm nearly kills him and forces his crew to evacuate while thinking him dead, Mark finds himself stranded and completely alone with no way to even signal Earth that he's alive—and even if he could get word out, his supplies would be gone long before a rescue could arrive.
Chances are, though, he won't have time to starve to death. The damaged machinery, unforgiving environment, or plain-old "human error" are much more likely to kill him first.
But Mark isn't ready to give up yet. Drawing on his ingenuity, his engineering skills — and a relentless, dogged refusal to quit — he steadfastly confronts one seemingly insurmountable obstacle after the next. Will his resourcefulness be enough to overcome the impossible odds against him?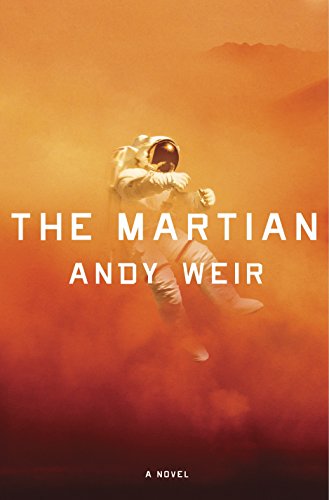 Rating 5/5: Oh my gosh, this book was insanely good. This story is extremely fast-paced, kept me on the edge of my seat, has complex characters, was chock full of twists and turns and kept my attention every second along the way — and I didn't want it to end! The narration was also excellent.
Book Summary: Rebecca and Brian Unsworth appear to have it all. A nice house in the suburbs of Washington, DC. Two well-behaved, healthy teenage children. Important government jobs—Rebecca working in counterterrorism for the Federal Bureau of Investigation, Brian serving as a coder for the National Security Agency. Their lives stand to improve even more as Brian, in his off-hours, has just developed and sold a highly profitable app.
However, the Unsworths' marriage isn't as perfect as it seems. After two decades together, they've drifted apart, talking little and having sex even less. Seeking to revive their strained relationship, they decide for their twentieth wedding anniversary to take their two kids, Kira and Tony, on a European getaway.
They have a blast…until one night in Barcelona when Kira doesn't come home from a dance club. She's gone. Abducted. Over the course of a single weekend, the Unsworths will do everything possible to find her—as Kira herself discovers just how far she'll go to break free of the trap that's been set for her. And even as Rebecca and Brian come together for Kira, they realize their marriage is more tenuous than they realized.
The Power Couple is both a fast-paced, globe-trotting espionage novel full of surprising twists and a nuanced look at modern marriage—the challenges of balancing career, parenthood, sex, and love.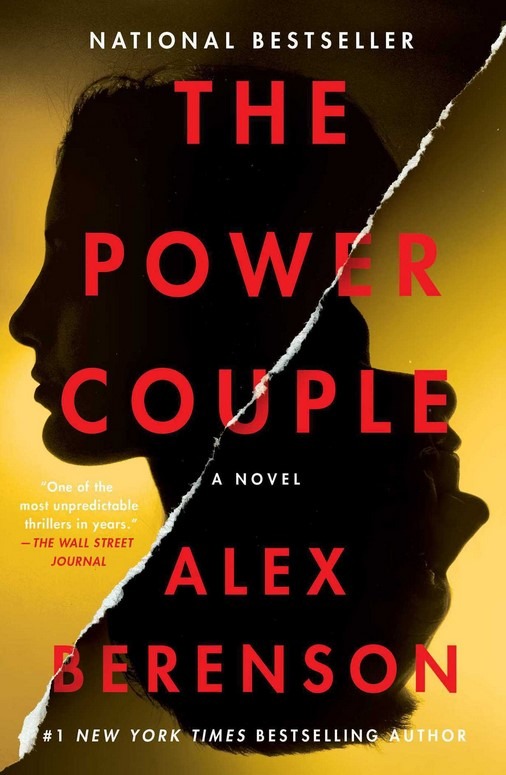 Rating 5/5: So many of y'all recommended this book after I raved about The Martian and woah, this book did not disappoint! I saved it for our drive down to Florida a few weeks ago so Matt and I could listen together and he also gave it 5/5 stars. The book was just as good as The Martian and we will absolutely be going to see it in theaters when the movie comes out!
Book Summary: Ryland Grace is the sole survivor on a desperate, last-chance mission—and if he fails, humanity and the Earth itself will perish.
Except that right now, he doesn't know that. He can't even remember his own name, let alone the nature of his assignment or how to complete it.
All he knows is that he's been asleep for a very, very long time. And he's just been awakened to find himself millions of miles from home, with nothing but two corpses for company.
His crewmates dead, his memories fuzzily returning, he realizes that an impossible task now confronts him. Alone on this tiny ship that's been cobbled together by every government and space agency on the planet and hurled into the depths of space, it's up to him to conquer an extinction-level threat to our species.
And thanks to an unexpected ally, he just might have a chance.
Part scientific mystery, part dazzling interstellar journey, Project Hail Mary is a tale of discovery, speculation, and survival to rival The Martian—while taking us to places it never dreamed of going.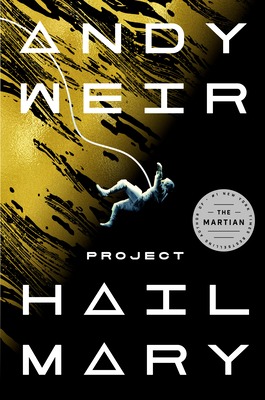 Rating 5/5: Oh my gosh, I loved this book! This was one of the top reader-recommended books from my poll earlier this year and it was spectacular. This beautifully crafted story felt like I was listening to a non-fiction memoir filled with juicy scandals, well-developed characters and a brilliant twist at the end. This book sucked me right in from the beginning, took me on an emotional rollercoaster and I could not devour it fast enough. Highly recommend.
Book Summary: Aging and reclusive Hollywood movie icon Evelyn Hugo is finally ready to tell the truth about her glamorous and scandalous life. But when she chooses unknown magazine reporter Monique Grant for the job, no one is more astounded than Monique herself. Why her? Why now?
Monique is not exactly on top of the world. Her husband has left her, and her professional life is going nowhere. Regardless of why Evelyn has selected her to write her biography, Monique is determined to use this opportunity to jumpstart her career.
Summoned to Evelyn's luxurious apartment, Monique listens in fascination as the actress tells her story. From making her way to Los Angeles in the 1950s to her decision to leave show business in the '80s, and, of course, the seven husbands along the way, Evelyn unspools a tale of ruthless ambition, unexpected friendship, and a great forbidden love. Monique begins to feel a very real connection to the legendary star, but as Evelyn's story near its conclusion, it becomes clear that her life intersects with Monique's own in tragic and irreversible ways.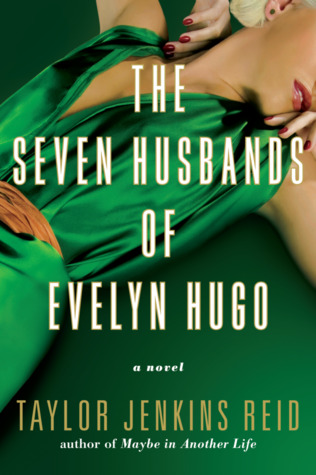 Rating 5/5: The book I didn't want to end. I am a HUGE Fleetwood Mac & Stevie Nicks fan and rumor has it this book is loosely based on her life and I wanted so badly to believe this was a non-fiction story. The audiobook is narrated spectacularly by 6 voices and is definitely the format I recommend for this book if you want to read it. I absolutely loved listening to one story told through many perspectives — so much drama and the characters felt SO real. Love, love, loved this book.
Book Summary: A gripping novel about the whirlwind rise of an iconic 1970s rock group and their beautiful lead singer, revealing the mystery behind their infamous break up.
Everyone knows Daisy Jones & The Six, but nobody knows the real reason why they split at the absolute height of their popularity…until now.
Daisy is a girl coming of age in L.A. in the late sixties, sneaking into clubs on the Sunset Strip, sleeping with rock stars, and dreaming of singing at the Whisky a Go-Go. The sex and drugs are thrilling, but it's the rock and roll she loves most. By the time she's twenty, her voice is getting noticed, and she has the kind of heedless beauty that makes people do crazy things.
Another band getting noticed is The Six, led by the brooding Billy Dunne. On the eve of their first tour, his girlfriend Camila finds out she's pregnant, and with the pressure of impending fatherhood and fame, Billy goes a little wild on the road.
Daisy and Billy cross paths when a producer realizes the key to supercharged success is to put the two together. What happens next will become the stuff of legend.