Happy Friday! I have a few announcements and random thoughts before we get down to business:
Earlier this week I washed all of my blankets and throws in this incredible frasier fir laundry detergent (which literally arrived overnight from Amazon Prime) and my home is smelling so festive.
Our new dishwasher (that has been sitting in the middle of our kitchen for two weeks) was installed this week! It is SO nice to have a working dishwasher again — one that doesn't flood our kitchen every time we run it. Our hardwoods (which we had redone when we remodeled our kitchen) are completely warped from the water damage of our previous dishwasher which is a huge bummer. Even though we did not like our Bosch dishwasher in our last home, we decided to give Bosch another try after SO many of you recommended it. And honestly, the "auto-air" feature sold me!
Caroline is returning to remote learning starting on Monday. Today is her last day in the classroom and she is incredibly sad. All of the back and forth has been so hard on her.
We have officially enrolled Thomas in Kindergarten for the fall. If we are still remote by then I honestly don't even know what I'll do. I can't even let myself think that far these days.
If you're struggling with juggling work, school, etc. etc. etc. during this pandemic, you should read this article on our brains surge capacity. I haven't read it in its entirety yet but so far so good and I think a lot of you would agree.
I just pulled my reader top 5 Amazon items from November and they are…1. sunglasses 2. mini backpack 3. slippers 4. diamond earrings 5. floafers!
I recently got carried away creating a Christmas shopping checklist to track all of our gifts this year and wanted to share it with y'all in case it's helpful. I couldn't find a list I liked on Pinterest so I decided to make my own so I could ensure we purchased the SAME NUMBER of gifts for each kid (because we all know they will notice!). And also, as the gifts have arrived, I've been stashing them ALL over the house in random hiding spots, so this list will be crucial in not forgetting about any gifts! You can download a PDF here.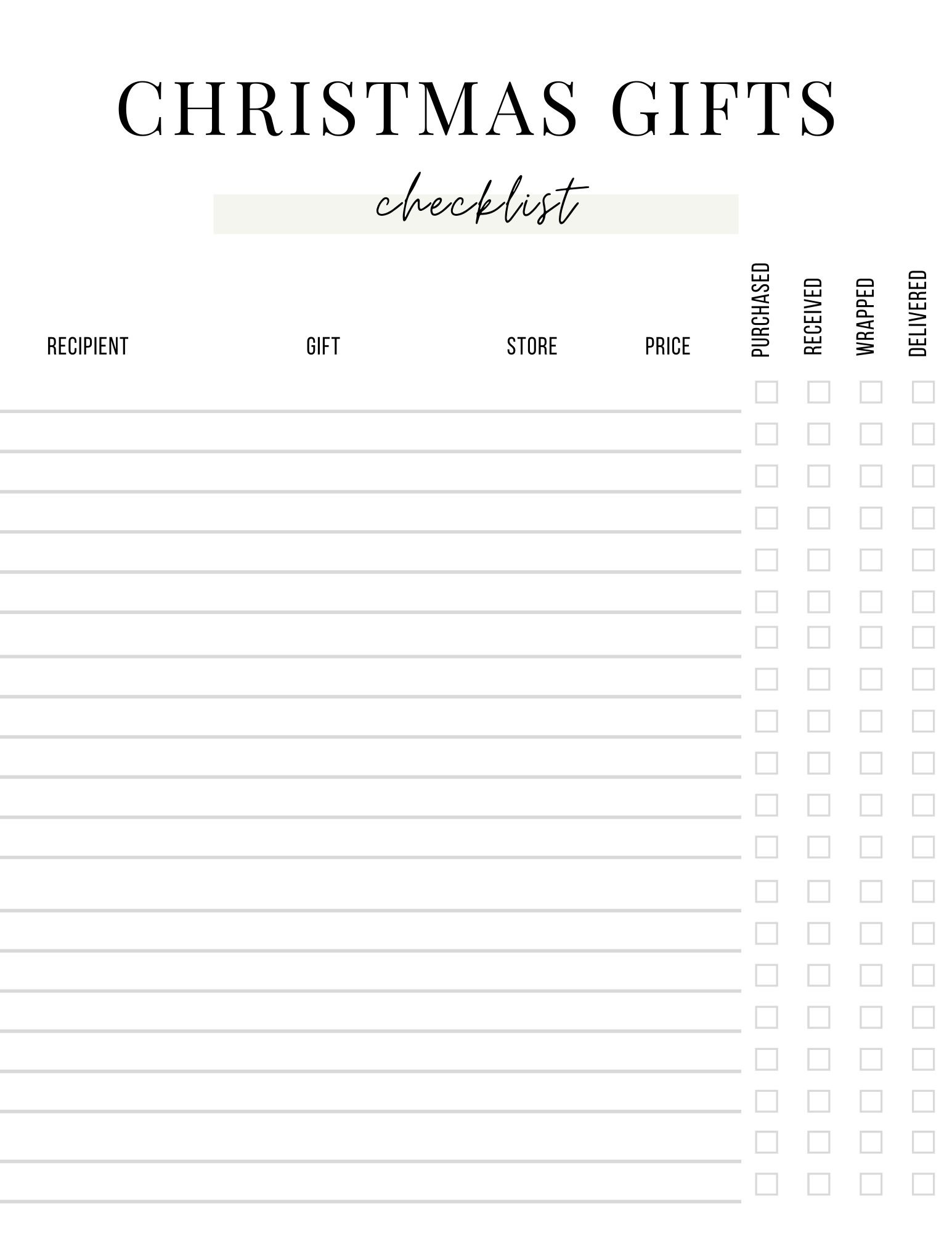 OK — without further ado, my 5 on Friday…
1. Sweater Weather
Sprinkles got a new winter sweater! She hates it!
2. Christmas Around the House
Every year we pull our Christmas boxes down around Thanksgiving and for some reason they linger around the house until Christmas is over. Every few days Matt will ask "hey, can I put these away now?!?!" and I say no because I'm never quite finished decorating. So I'm making it my goal to FINISH decorating and PUT THE BOXES away before Christmas this year. In the meantime, here are a few of my favorite Christmas scenes around the house…
Rainbow Tree: We spend most of our time at home on our back porch so we decided to put a tree up to enjoy! We cut this tree down as a family over Thanksgiving and one night recently I crept upstairs to Caroline's room after bedtime and surprised her with a late night of tree decorating together. This tree may be my favorite ever!
Inflatable Santa: This year we added a 12 foot dancing Santa to the front yard and it's been a huge hit with our kids and the littlest neighbors on the street. My "home office" is that big front window so Santa is pretty much in the corner of my eye all day long — sometimes funny, sometimes entertaining, sometimes freaks me out.
3. LollyBanks
A local mama in Charlotte (and her family) recently launched the cutest shop called LollyBanks. They sell the softest muslin blankets, baby swaddles and washcloths in several adorable prints. One of their newest products is a larger candy cane quilt (47×47) that my kids are absolutely obsessed with. It is the perfect blanket for daycare, driving around looking at Christmas lights and family movie night! Not only do they love the festive candy cane print, the fabric is soft and cozy. And Sprinkles got her own set of muslin blankets (washcloths) too!! I highly recommend checking out LollyBanks (especially if you're looking for a gift for a new mama and want to support a small business). And if you want to scoop up a candy cane quilt, you can save 20% right now by using code LBCANDY20 at checkout!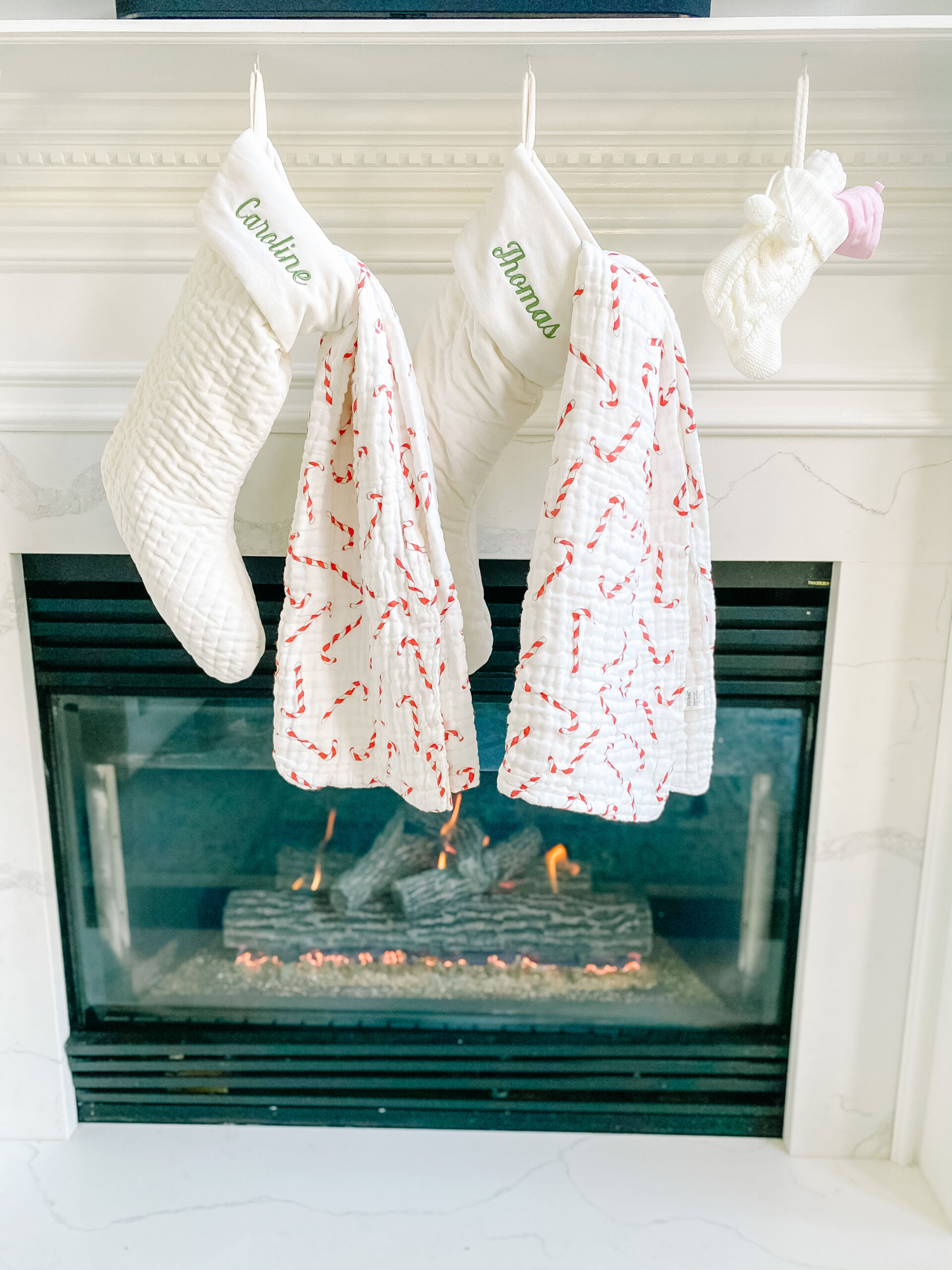 4. Breakfast Enchiladas
Last weekend I made two pans of breakfast enchiladas. We ate one pan for breakfast and froze the second one for Christmas morning! They were SO good!!!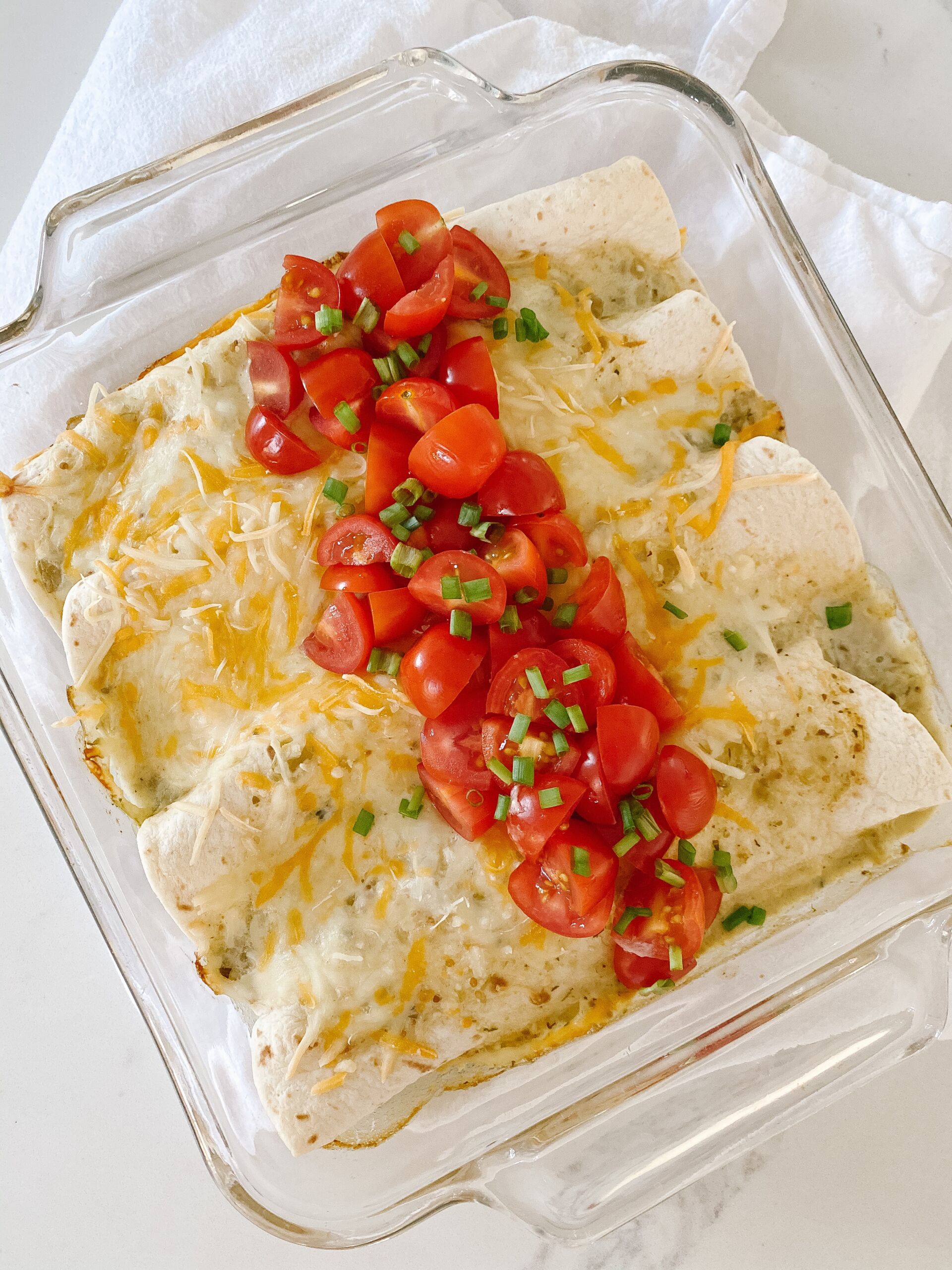 5. Sports Bras
I recently went on a mission to find a sports bra with sewn in cups and received so many amazing recommendations from my readers. There were lots of requests for me to share the top recommendations so here they are! I put the Medium Support Powersoft Adjustable-Strap Sports Bra and the SYROKAN Women's High Impact Seamless Racerback on my Christmas list. Oh, and several of you have already purchased, received, loved and messaged me to say how amazing the Old Navy bra is so I am super excited about that one!
Top Sports Bra Recommendations:
In Case You Missed It