It's been a crazy busy work week. I am absolutely drowning in budgets and business plans right now. Additionally, our firm is rolling out a new CRM system and I'm virtually training lots of attorneys on how to use the new platform. Oh, and I'm also onboarding a group of new attorneys as a result of a recent west coast merger! So daytime has been exceptionally stressful especially with Caroline being home and helping her through virtual school every 15 seconds. I am so grateful that Matt re-worked his calendar to be home with Caroline a few of the days to help her with school since I've been too unavailable to help her.
Alright, let's get on with our 5…and I apologize ahead of time for the run-on sentences and poor grammar…my brain hurts this week.
1. Reward Charts
Last week I posted about Caroline purchasing a lava lamp with her chore money and received some requests to share more about what chores look like for our kids. To be honest, we have tried and failed at chore charts for about two years now but it hasn't been until the last few months that our kids have been asking to earn money so they can buy things. You can check out my original chore chart post to find our customizable/downloadable charts and see what our chores looked like then. Now, they are a bit different. (NOTE: I AM NOT CLAIMING THIS IS THE RIGHT WAY TO DO THIS. I AM PROBABLY DOING THIS ALL WRONG AND AM NOT A PARENTING EXPERT. I AM JUST A TIRED MAMA TRYING TO GET SOME EXTRA HELP AROUND THE HOUSE WITH THE HOPE OF MAKING MY KIDS MORE PRODUCTIVE MEMBERS OF OUR FAMILY).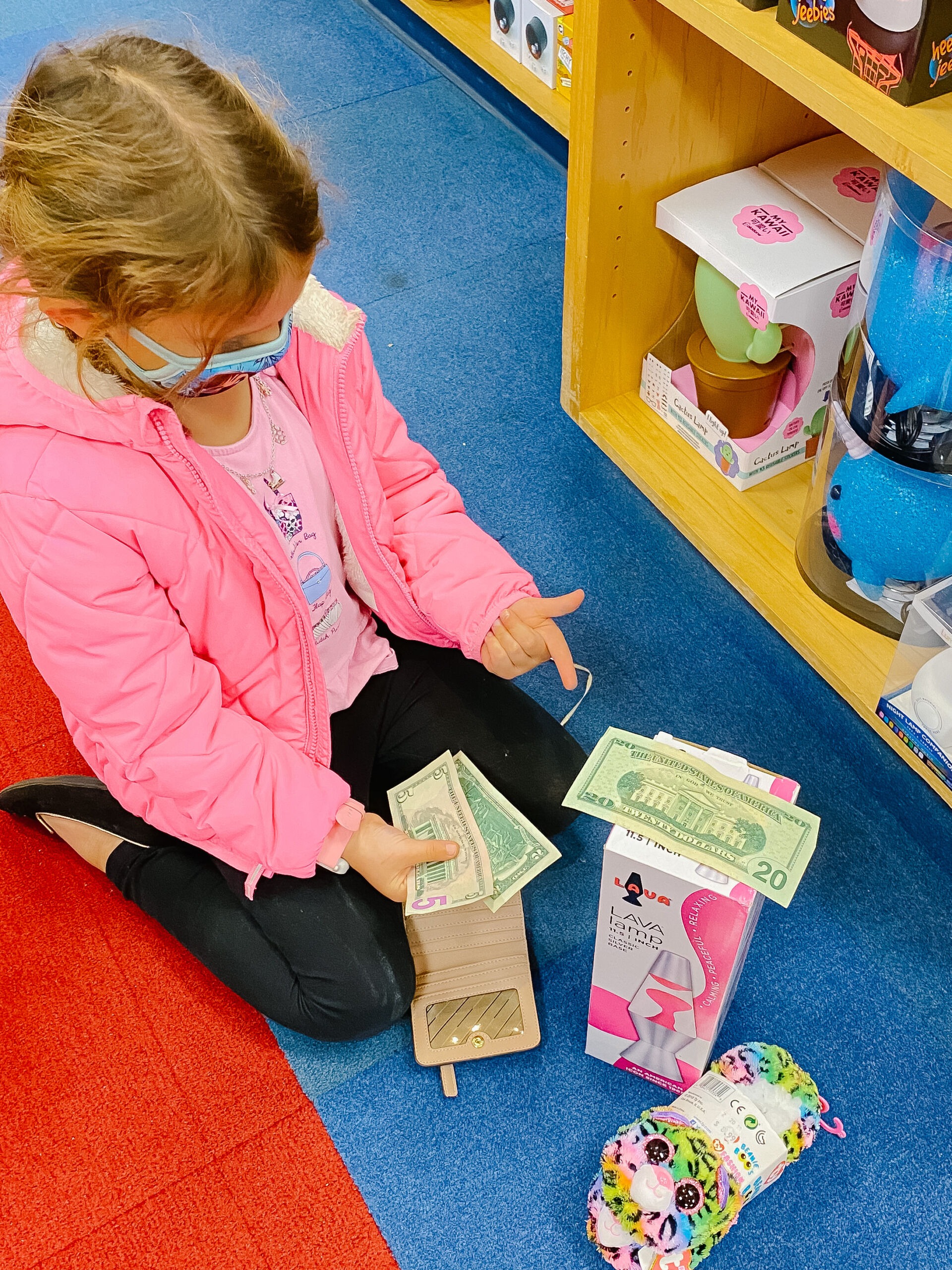 So recently I pivoted to more of a "reward chart" system versus "chore chart." I mean, do I think our kids should be getting paid 25 cents to stay in their bed or do their homework? No. I don't. But again, I'm tired. And it's worth .25 cents to me at the end of the day to keep the routine going. And now they are doing a lot of these activities on cruise control without complaint (most of the time). Thomas has not once stayed in his bed yet but he does whine a little less when it's time to change his contacts. Baby steps. So far, he's making about $1 a week with his chart and is consistently setting the table (he LOVES to experiment with different napkin folding techniques which is really cute) and emptying all the hampers. Caroline on the other hand crushes her chart — checking every opportunity off the list to make money. I do think a lot of this has to do with making these part of our stay-at-home routine. If she wants the TV remote for the last few hours of the school day, she must tackle ALL her daily chores and complete everything on her homework log first. And it's been glorious to wake up to my coffee ready to go every morning and not have to unload the dishwasher. She is also in charge of her own laundry now because I got so sick and tired of washing the clean FOLDED laundry she was hiding at the bottom of the basket so she didn't have to put it away…
So anyway, that's what chores presently look like in our home. I hope I didn't just jinx our streak by publicly posting this.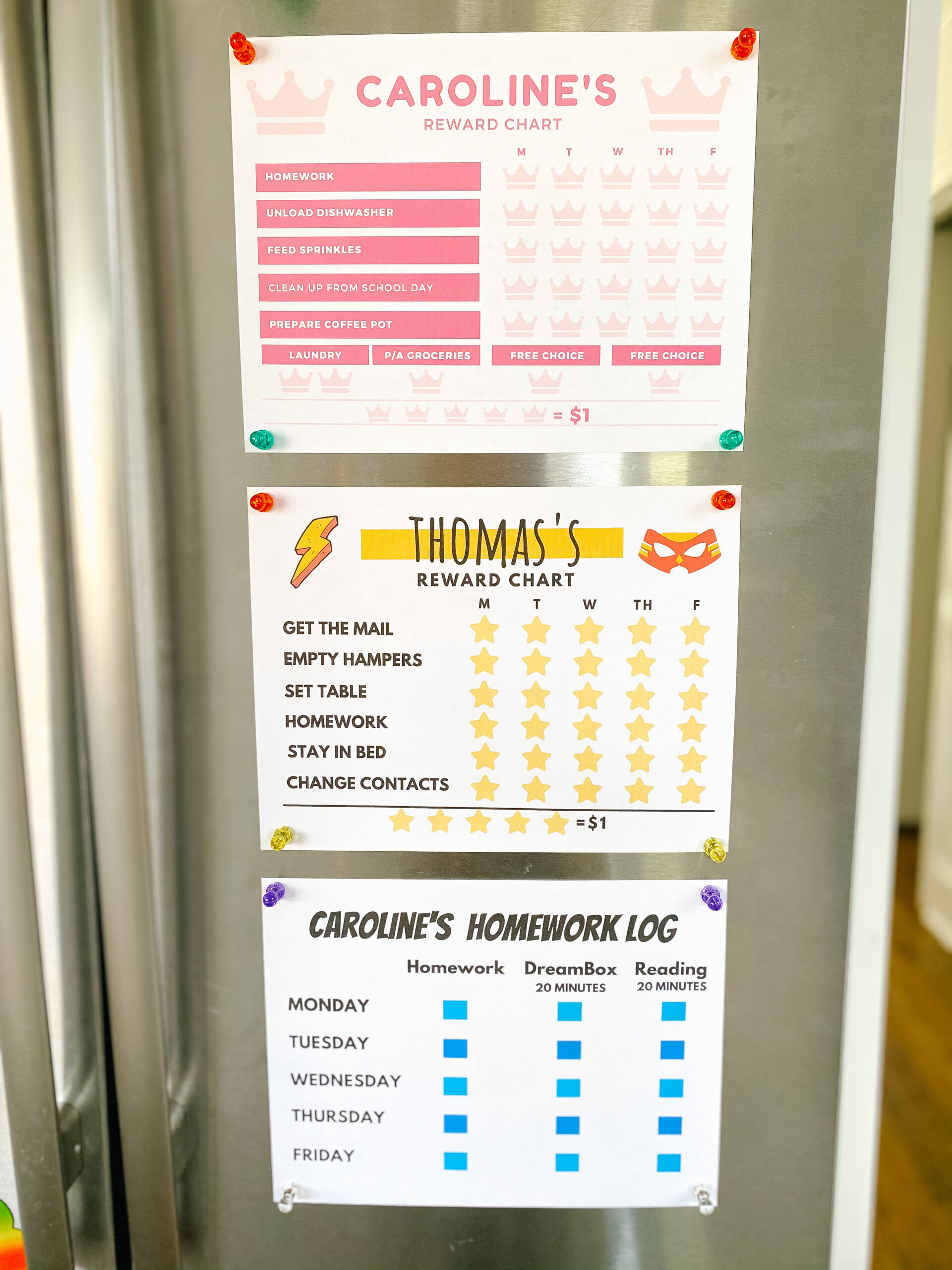 2. Make Your Own Pizzas
Last weekend Thomas had one of his friends sleep over! For dinner, I set up a make-your-own pizza station (on a turntable) and it was a huge hit! The boys had so much fun creating their own pizzas and then devoured them.

3. Book Review: Then She Was Gone by Lisa Jewell
I FINISHED ANOTHER BOOK last weekend! Who am I?!?!?! I've officially "read" more books in 2021 than in all of 2020. I was still waiting on my next audio book from Abby's list to become available so I grabbed a Then She Was Gone by Lisa Jewell on Hoopla since it was recommended by Amazon since I liked The Silent Patient.
So I did like this book, but I didn't love it. The book was well written and suspenseful which kept me going, but (without giving away any spoilers) I just felt the plot (while interesting!) was a bit of a stretch. However, there are almost 23K reviews on Amazon so take my review with a grain of salt. In my opinion, there are better thrillers out there.
Book Summary: Ellie Mack was the perfect daughter. She was fifteen, the youngest of three. Beloved by her parents, friends, and teachers, and half of a teenaged golden couple. Ellie was days away from an idyllic post-exams summer vacation, with her whole life ahead of her.
And then she was gone.
Now, her mother Laurel Mack is trying to put her life back together. It's been ten years since her daughter disappeared, seven years since her marriage ended, and only months since the last clue in Ellie's case was unearthed. So when she meets an unexpectedly charming man in a café, no one is more surprised than Laurel at how quickly their flirtation develops into something deeper. Before she knows it, she's meeting Floyd's daughters—and his youngest, Poppy, takes Laurel's breath away.
Because looking at Poppy is like looking at Ellie. And now, the unanswered questions she's tried so hard to put to rest begin to haunt Laurel anew. Where did Ellie go? Did she really run away from home, as the police have long suspected, or was there a more sinister reason for her disappearance? Who is Floyd, really? And why does his daughter remind Laurel so viscerally of her own missing girl?
4. Fresh Rose Face Mask
I have been so excited about my new jar of Rose Face Mask I got for Christmas from Matt's parents! I ran out of my last jar a few months ago and have missed it so much. I've been using this mask since 2018 and have blogged about it a million times (and always include it on my Valentine Gift Guides & Christmas Gift Guides). This silky gel infused with rose petals is hands down my favorite face mask for hydrating and toning. It comes in two different sizes and you can find it at Sephora / Nordstrom / Walmart.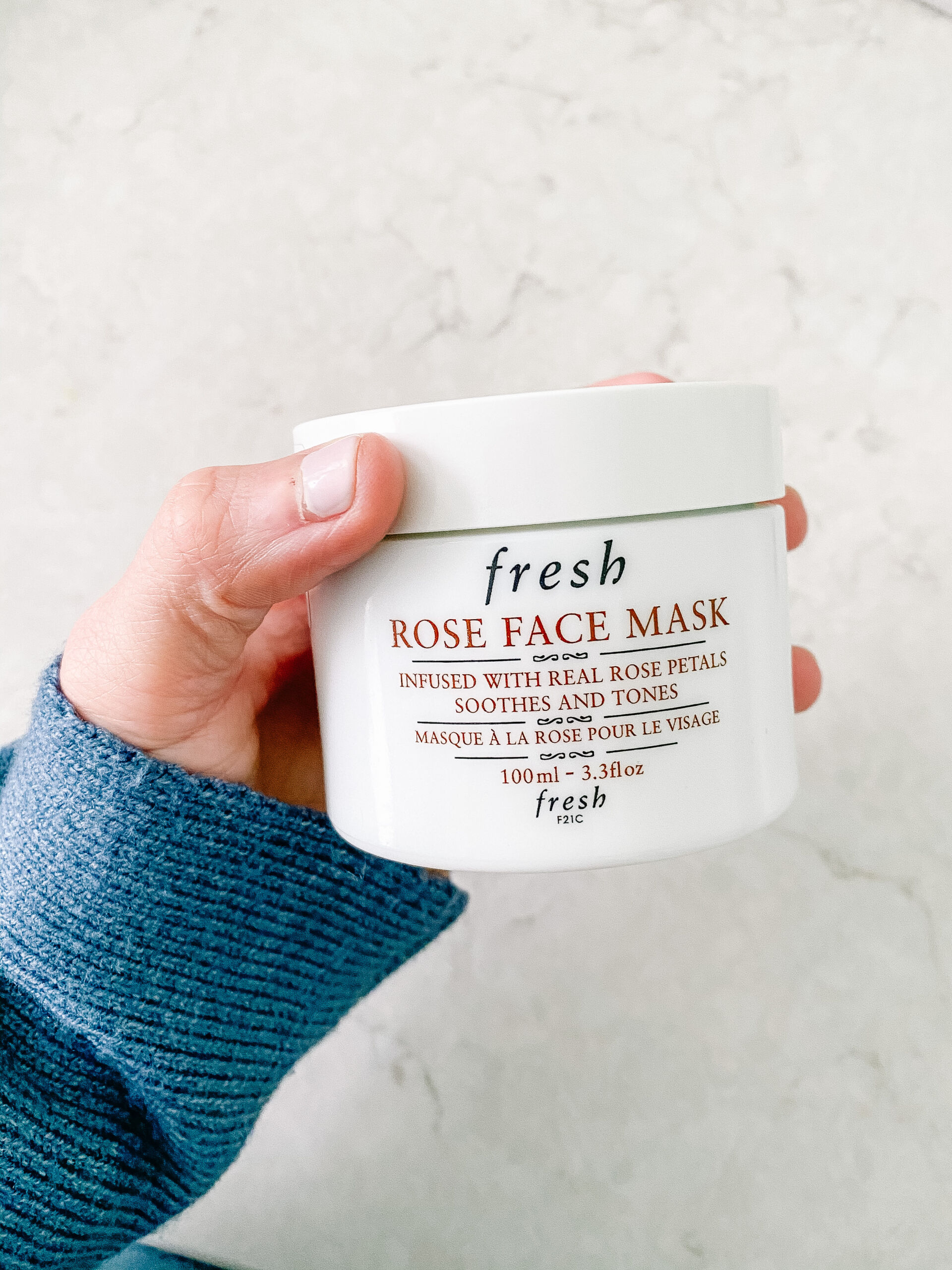 5. Air Fryer
I do NOT know why I waited so long to get an air fryer but I finally purchased one last week and broke it in over the weekend with french fries!! I originally purchased the air fryer just for fries (my favorite food) but have already used it SOOOOOOOO much!!! Do you know how much better chicken nuggets are once they've been warmed up in the air fryer for a few minutes?! Mind blowing. We've also done brussels sprouts, salmon and more in the air fryer! I highly recommend if you don't have one. It is definitely getting us through Whole30 these days.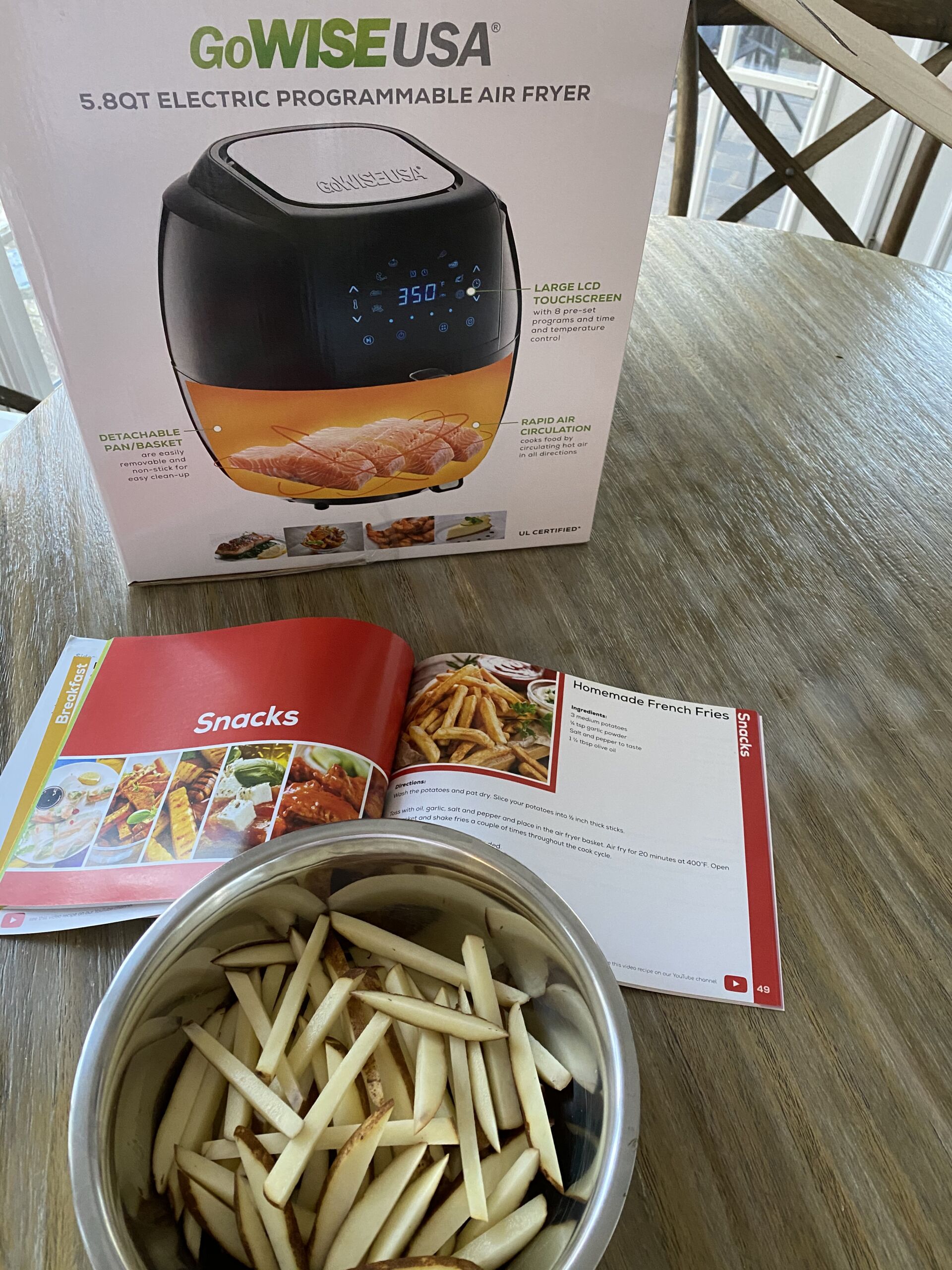 In Case You Missed It