Happy Friday! I wanted to give a huge thanks for all the messages, comments and emails I receive on my Life Lately post. It sounds like MANY of you are experiencing similar feelings right now too and that we're all in this together! I would highly recommend checking out the comments on that post too — some good meditation info!
1. Family Date Night
Last weekend we invited the kids to join our date night at Stroke, a 70's inspired putt putt lounge in Plaza Midwood. Matt and I had so much fun during our last date night here a few months ago that we knew we wanted to bring the kids the next time we went. The kids flew through all 9 holes in like 20 minutes. They were SO excited and had a blast. Afterwards we finished our cocktails on the patio before heading to dinner. The Texas Wedge cocktail (with Mezcal) was unreal and the kids loved the Pink Paradise mocktail. Highly recommend!
For dinner we took the kids to Akahana for sushi then walked next door to the used book store where they both picked out stacks of books (Captain Underpants & Ninjago books for Thomas and lots of new chapter books for Caroline)! It was a fun family date night.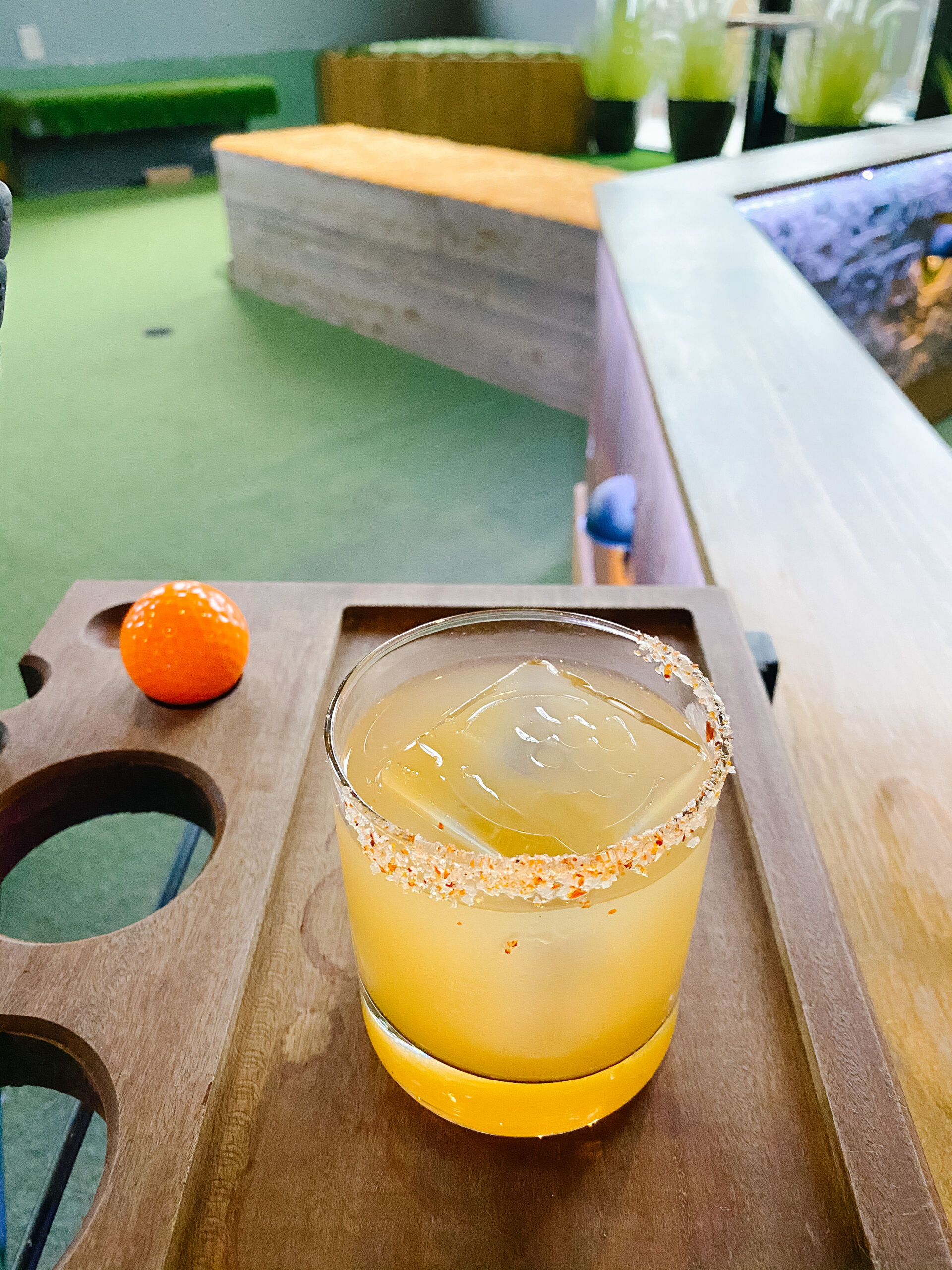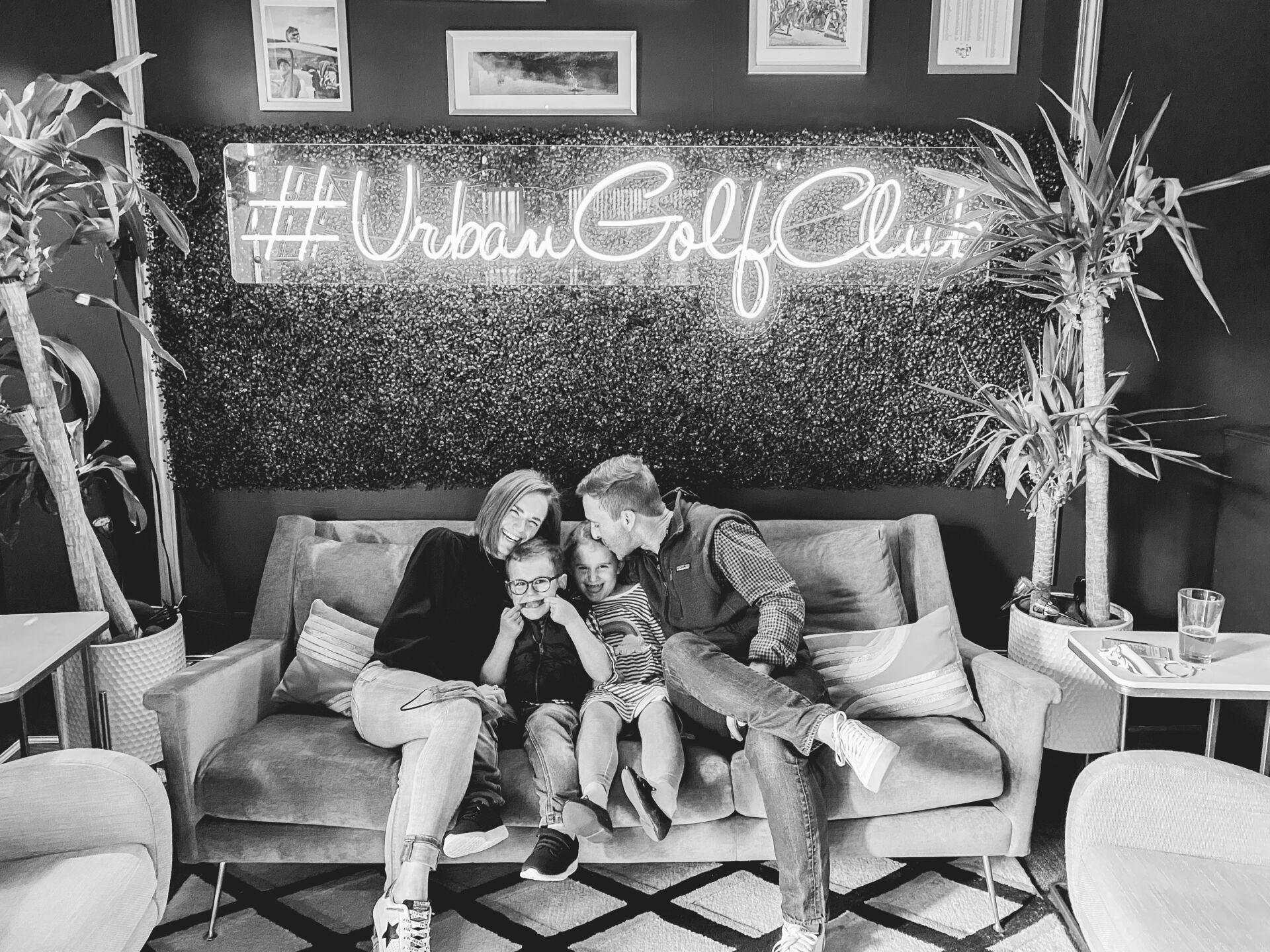 2. Swan Beauty
My super talented friend and beauty expert, Lindsey Thorne, recently launched Swan Beauty, a curated beauty service delivering tailored products right to your doorstep! All the products are hand selected by makeup and skincare specialists based on your specific needs. You can opt in for a season subscription (3 products every 3 months) or you can use the service to find a specific product(s) as needed, which is what I did for my first box! I have been on a hunt for a hydrating mask for sensitive skin forever, so I allocated most of my budget to that item when taking the quick quiz. My box arrived 2 days later (includes samples to try along with the full size products for purchase) and I was so blown away by how personalized the products truly were. Inside the box was a note from my beauty specialist explaining exactly why she picked each product for me based on the information I provided in my quiz. I kept everything in my box and I just have to shout from the rooftops that I AM SO DANG OBSESSED WITH THE PETER ROTH CLOUD MASK. I have never experienced a face mask like this before but it legit felt like a bubble bath on my face. This whipped and creamy mask is packed with hyaluronic acid and uses moisture in the air to bring oxygen to your face (or something like that. I don't know. But it's MAGIC). I likely would have never found or purchased this product without the help of a beauty specialist.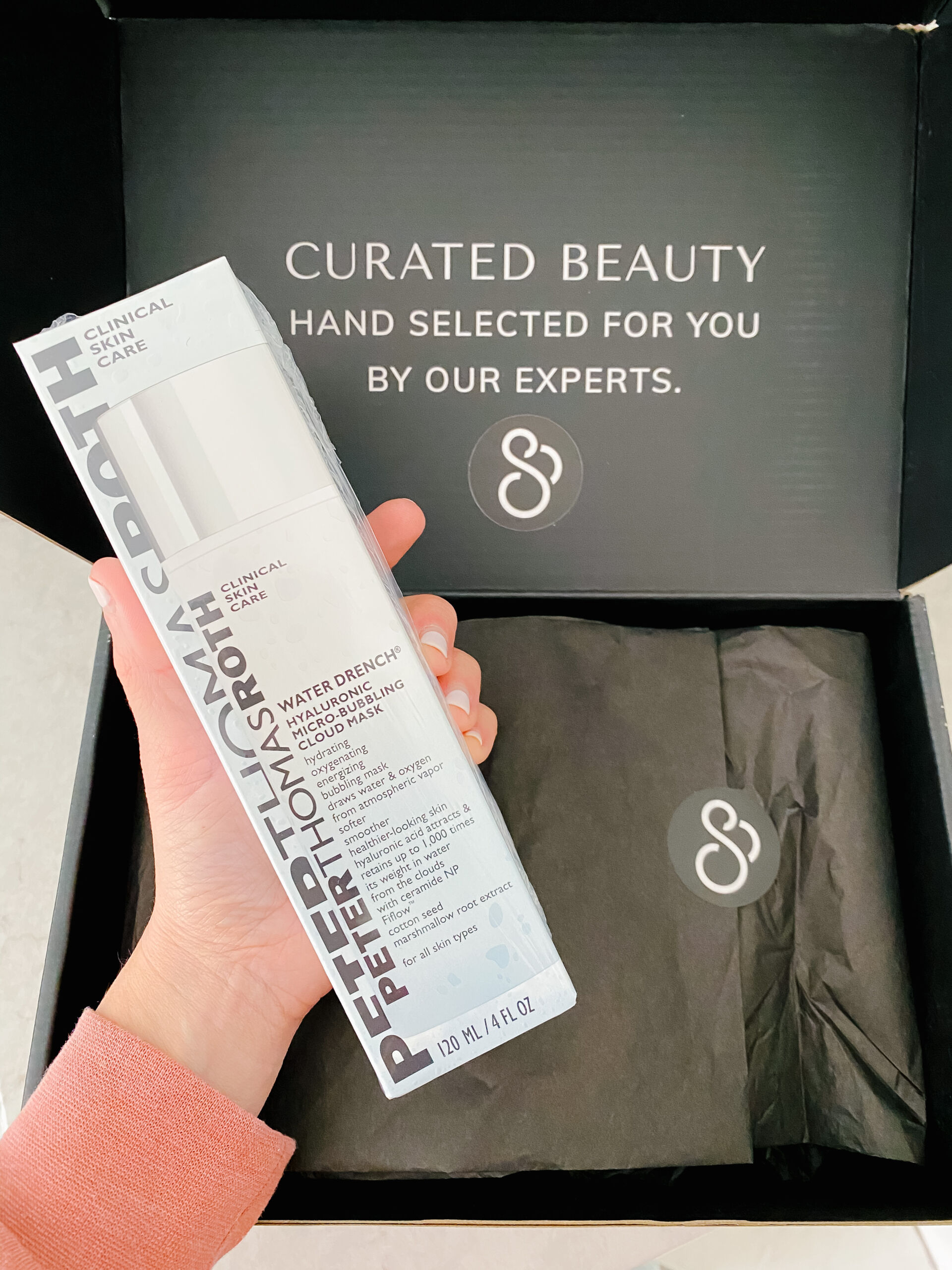 3. Morning Workouts
I am often asked how Matt and I find time to workout. We have been loyal @9roundcotswold members for years and love how this high intensity, full body workout fits our busy schedules. We try to hit the gym 2-3 days a week. Since I work from home Matt usually heads to the gym first so he can shower and be ready to head out the door as soon as I get home from my workout. It really helps that the gym is only a few minutes from our house and the workout is 30 minutes. And I can feel a huge difference on the days I workout. Those 30 minutes are the only time of my day where no one is asking for snacks and my to do lists can't find me. At the gym I can finally clear my head, relieve some stress, sweat and strengthen my body. And I can always count on the trainers to push me hard on the days I'm tired, sore or feeling lazy.
And we are excited for @charlotte_boxing_fitness to expand to Mint Hill! If you live near @9roundminthill or @9roundcotswold and want to try out some classes, mention my name (or Carolina Charm) and Tyler will hook you up with a free week! No experience required, all fitness levels welcome.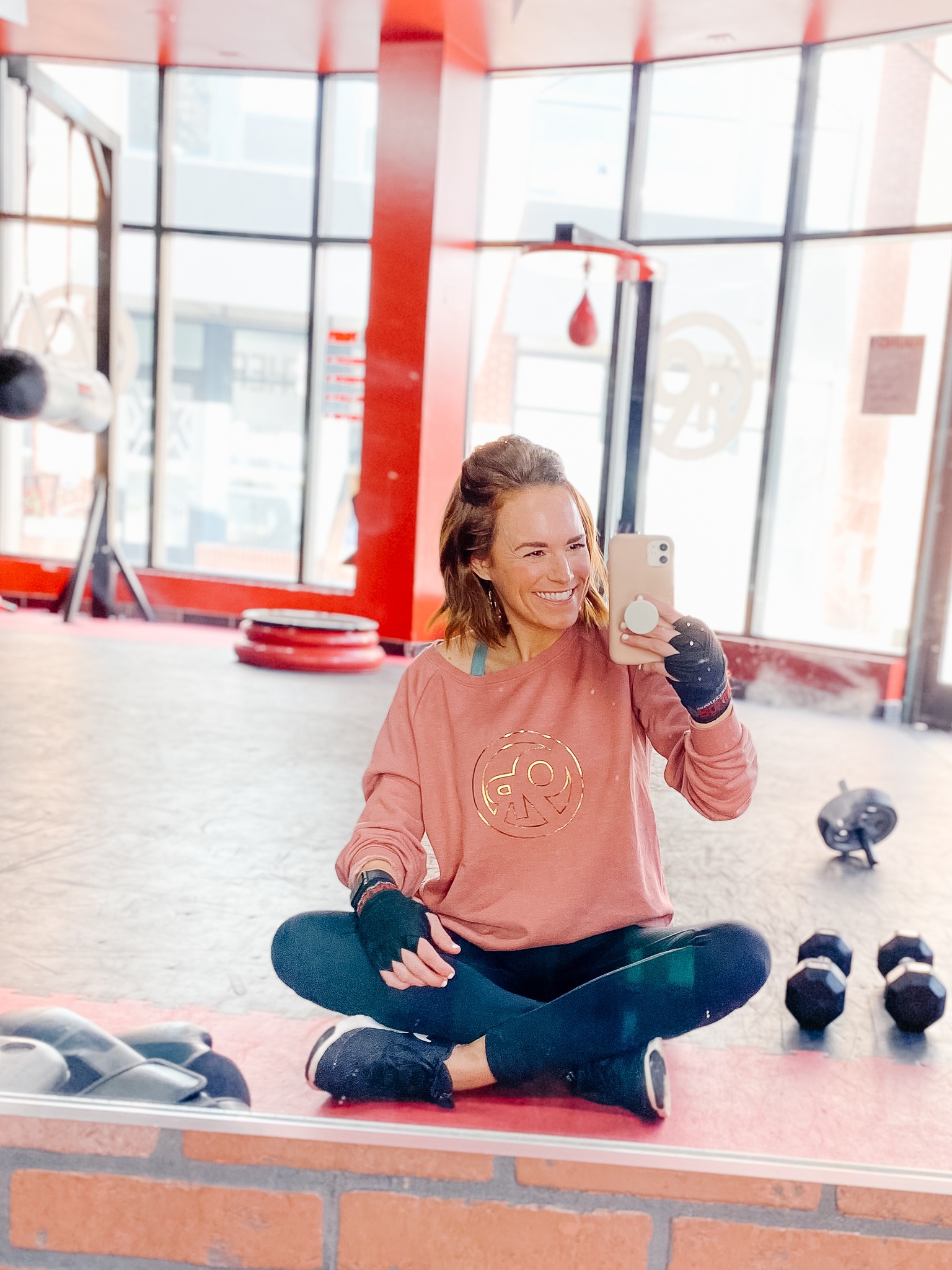 4. Maivino Wine
I am really excited to share about Maivino (MY-VINO), a female-founded vegan wine company focused on breaking the cycle of wine waste. I received two of my favorite wines to try out — Sauvignon Blanc and Pinot Noir. Both were spectacular, but what I loved most is how the airtight pouches keep the wine fresh for 30+ days after opening (reducing wine's carbon footprint by 80%) so I can switch back and forth between red and white wines throughout the week! Maivino employs sustainable practices across the whole wine supply chain too — including farming, wine-making and packaging. For example, their wine partners use organic fungicides sparingly, turning leftover grape pomace into fertilizer, and use drip irrigation to reduce water waste. Each 1.5L pouch equals 2 bottles of wine and is affordably priced at ~$35/pouch. And the price goes down from there based on quantity, plus free shipping! Highly recommend trying Maivino…and sending as a (birthday, new mama, celebration, just because) gift to the wine lovers in your life!

5. Book Reviews
I finished two more books over the past two weeks!
I really liked The Guest List by Lucy Foley. This book was recommended in the comments of one of my recent book review posts by another reader based on what I've been liking so far, and this novel is listed as one of New York Times "best thrillers of 2020.". I was worried that it would be hard to keep up with the characters in the audio version, especially since you need to pay attention to clues along the way, but I was able to follow and stay engaged from start to finish. And I loved the twist at the end.
Book Summary: The bride – The plus one – The best man – The wedding planner – The bridesmaid – The body
On an island off the coast of Ireland, guests gather to celebrate two people joining their lives together as one. The groom: handsome and charming, a rising television star. The bride: smart and ambitious, a magazine publisher. It's a wedding for a magazine, or for a celebrity: the designer dress, the remote location, the luxe party favors, the boutique whiskey. The cell phone service may be spotty and the waves may be rough, but every detail has been expertly planned and will be expertly executed.
But perfection is for plans, and people are all too human. As the champagne is popped and the festivities begin, resentments and petty jealousies begin to mingle with the reminiscences and well wishes. The groomsmen begin the drinking game from their school days. The bridesmaid not-so-accidentally ruins her dress. The bride's oldest (male) friend gives an uncomfortably caring toast.
And then someone turns up dead. Who didn't wish the happy couple well? And perhaps more important, why?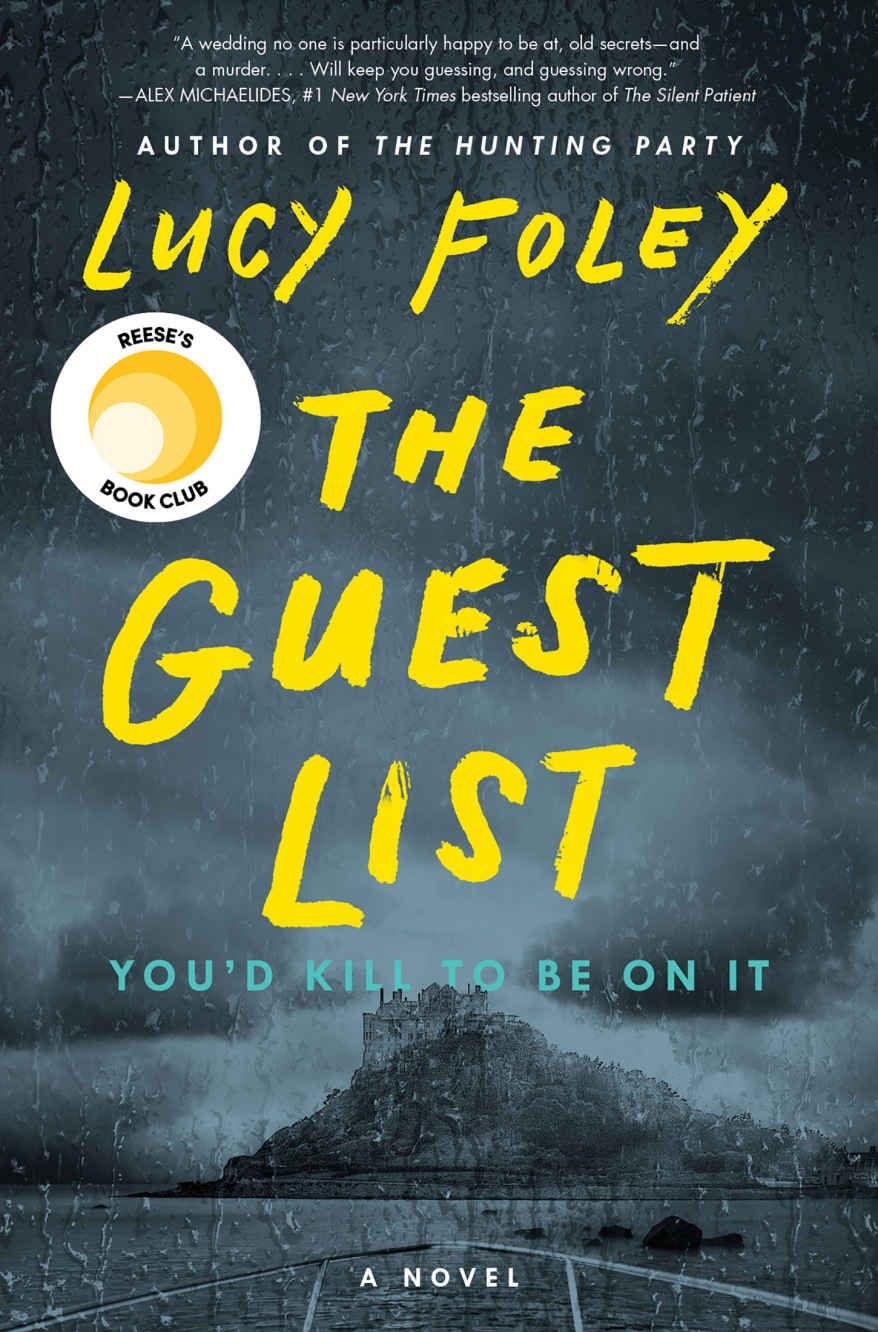 I took a psychological thriller break with The Exiles by Christina Baker Kline. This book had really a good storyline but I listened to it while I was too distracted and multi-tasking so I kept falling behind and losing interest. However, there are 2500+ reviews on Amazon for this 4.5 star rated novel and it's being optioned for TV, so take my review with a grain of salt.
Book Summary: Seduced by her employer's son, Evangeline, a naïve young governess in early nineteenth-century London, is discharged when her pregnancy is discovered and sent to the notorious Newgate Prison. After months in the fetid, overcrowded jail, she learns she is sentenced to "the land beyond the seas," Van Diemen's Land, a penal colony in Australia. Though uncertain of what awaits, Evangeline knows one thing: the child she carries will be born on the months-long voyage to this distant land.
During the journey on a repurposed slave ship, the Medea, Evangeline strikes up a friendship with Hazel, a girl little older than her former pupils who was sentenced to seven years transport for stealing a silver spoon. Canny where Evangeline is guileless, Hazel—a skilled midwife and herbalist—is soon offering home remedies to both prisoners and sailors in return for a variety of favors.
Though Australia has been home to Aboriginal people for more than 50,000 years, the British government in the 1840s considers its fledgling colony uninhabited and unsettled, and views the natives as an unpleasant nuisance. By the time the Medea arrives, many of them have been forcibly relocated, their land seized by white colonists. One of these relocated people is Mathinna, the orphaned daughter of the Chief of the Lowreenne tribe, who has been adopted by the new governor of Van Diemen's Land.
In this gorgeous novel, Christina Baker Kline brilliantly recreates the beginnings of a new society in a beautiful and challenging land, telling the story of Australia from a fresh perspective, through the experiences of Evangeline, Hazel, and Mathinna. While life in Australia is punishing and often brutally unfair, it is also, for some, an opportunity: for redemption, for a new way of life, for unimagined freedom. Told in exquisite detail and incisive prose, The Exiles is a story of grace born from hardship, the unbreakable bonds of female friendships, and the unfettering of legacy.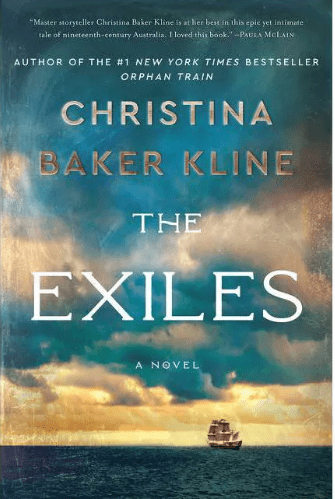 In Case You Missed It