Happy Friday! Matt and I are packing up the car this morning for a very exciting weekend adventure. We are headed to the mountains with the kids where we will be splitting up for a mother-daughter and father-son camp weekend in the wilderness. I honestly cannot wait. We are leaving our phones behind (not allowed in camp) so I will truly be unplugged which will be a breath of fresh air! As a former wilderness camp counselor, I have dreamed about my kids one day experiencing camp, and feel beyond grateful that I get to be part of Caroline's introduction experience!
1. May Supper Club
Last night McKinsey hosted Supper Club! It was an amazing night and felt SO good to all be together. For dinner she made egg rolls in a bowl!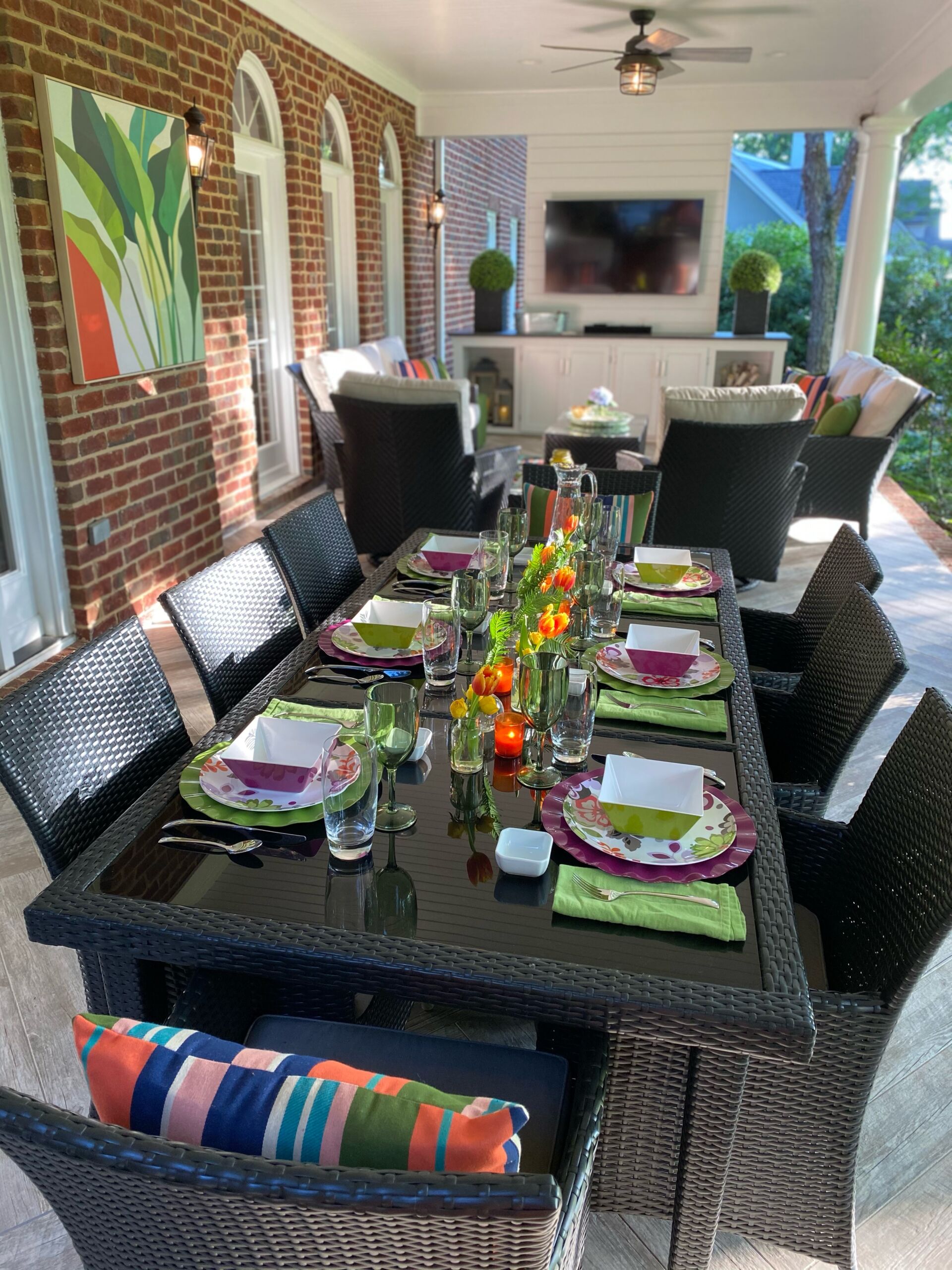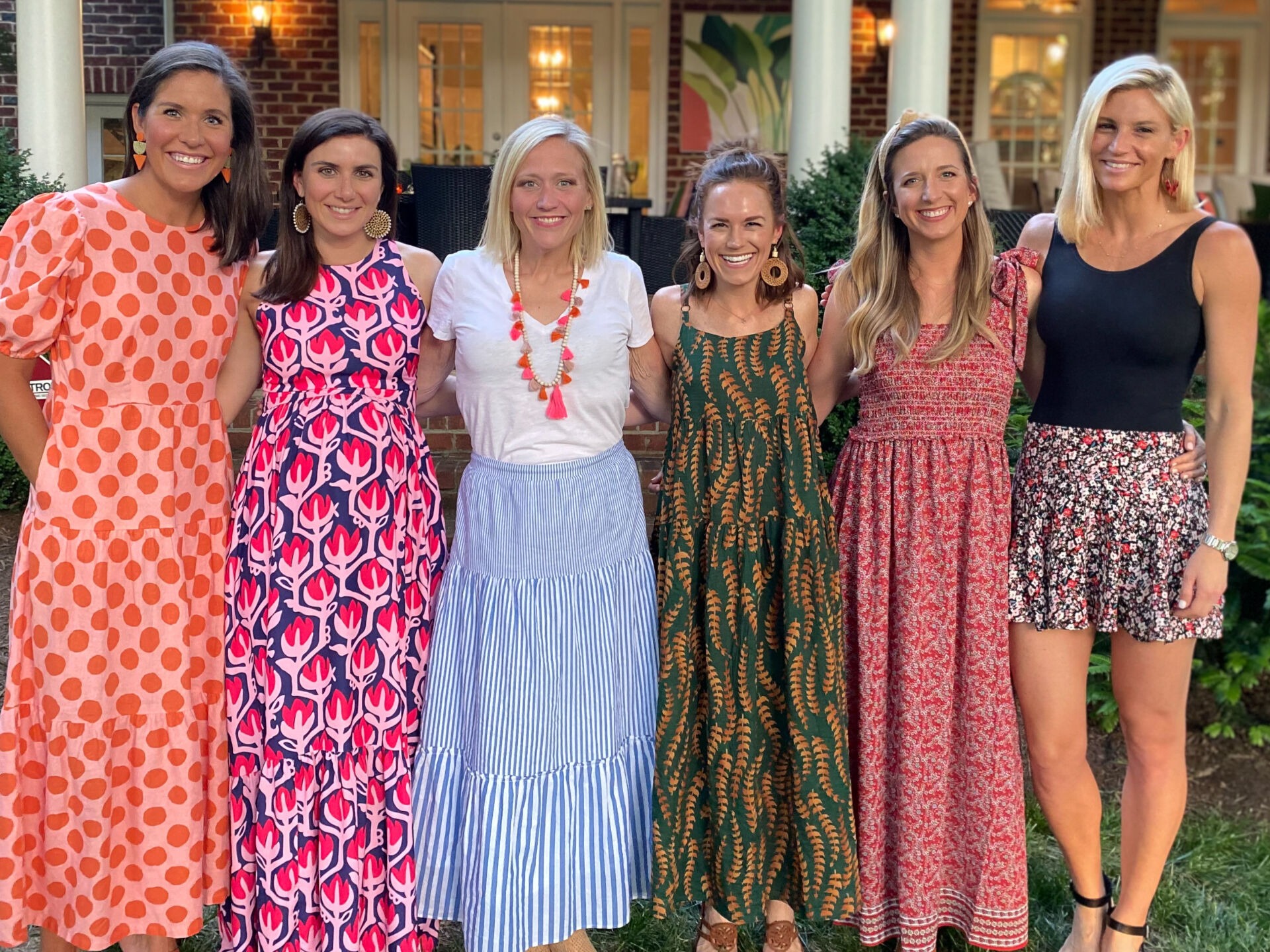 So many of you recommended we pick up the illustrated version of Harry Potter and I wanted to say THANK YOU!!! We are on book #2 (The Chamber of Secrets) and the illustrated version is definitely worth the splurge! I highly recommend starting with the illustrated version if you're introducing this series to younger kids!
3. Book Review: Verity
Rating 4.5/5: I recently flew through Verity by Colleen Hoover in two days at the recommendation of another reader. Similar to The Push, you'll love or hate this book! This thriller requires so many "warnings" that I can't capture them all. It is a deeply disturbing, incredibly DARK, sexually explicit and mindblowing. At times I was so anxious and horrified that I found myself gasping out loud. I wanted to put it down at times to take a break…but I couldn't. It's a twisted page turner. This book is definitely not for everyone (particularly parents), but if you want a book that will rock your world…and leave you stunned…this is it.
Book Summary: Lowen Ashleigh is a struggling writer on the brink of financial ruin when she accepts the job offer of a lifetime. Jeremy Crawford, husband of bestselling author Verity Crawford, has hired Lowen to complete the remaining books in a successful series his injured wife is unable to finish.
Lowen arrives at the Crawford home, ready to sort through years of Verity's notes and outlines, hoping to find enough material to get her started. What Lowen doesn't expect to uncover in the chaotic office is an unfinished autobiography Verity never intended for anyone to read. Page after page of bone-chilling admissions, including Verity's recollection of what really happened the day her daughter died.
Lowen decides to keep the manuscript hidden from Jeremy, knowing its contents would devastate the already grieving father. But as Lowen's feelings for Jeremy begin to intensify, she recognizes all the ways she could benefit if he were to read his wife's words. After all, no matter how devoted Jeremy is to his injured wife, a truth this horrifying would make it impossible for him to continue to love her.
4. Front Porch Planters
If you follow me on Instagram, you may have seen my announcement about the $40 topiaries that are fully stocked at Home Depot on Wendover! I was shocked to see them there at that price and promptly scooped up two for our front porch! I planted them in my chippendale planter boxes after work one night this week and added some trailing greenery (ivy and potato vine) that will hopefully cascade beautifully as it grows! I am crossing my fingers that I can keep them alive for the summer.
I always get questions about my wreath and sadly, the exact listing is no longer available, but I found some really pretty dupes and alternatives:

*Planter Box Note: For some reason the original link I purchased my planter boxes drastically fluctuates in price. I paid around $33 for each planter box so if the price is much higher, check the Walmart price too (although they frequently go in and out of stock).
5. Perspective
Several years ago I saved this pin on Pinterest and recently stumbled upon it again and forgot how much I loved it. It paints a lovely perspective on things we may sometimes take for granted! Just wanted to share!

In Case You Missed It