Sharing a few new (and some longtime) favorite items from Amazon this month…
READER FAVORITES

Kicking off the list with your top 5 favorite items from this month:
REFILLS
A few of our favorite items we refilled this month:
HOME
If you read my April Amazon Favorites you already know that I was anxiously awaiting the arrival of these stain remover pads that one of my girlfriends told me I needed to get and then share with you all. Well, they did NOT disappoint. They are designed to remove pet stains but I used one on the carpet upstairs on a mystery stain (likely mud or ketchup) that is a few months old — stomped on it a bit, let it set for 1.5 hours (the package says 30 minutes, but I forgot about it) and then came back and lifted the pad to find the stain completely gone! Impressed! I will say, these are kind of pricey since they are individually packaged, but you get 20 packets of large pads, so I recommend cutting them into smaller pieces if you have multiple stains you want to tackle at one time. See full review HERE!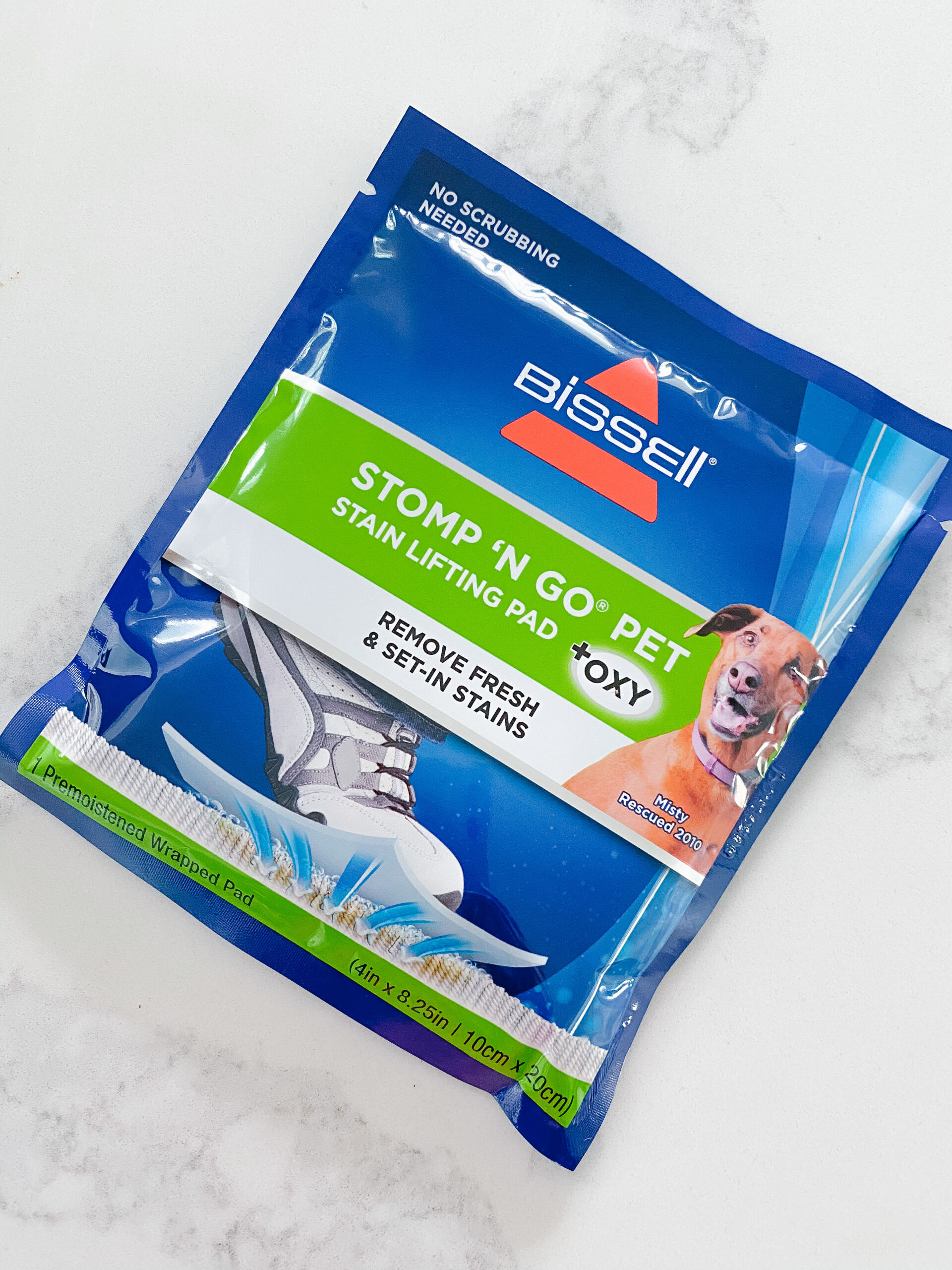 If you follow me on Instagram, you may have seen my announcement about the $40 topiaries that are fully stocked at Home Depot on Wendover! I was shocked to see them there at that price and promptly scooped up two for our front porch! I planted them in my chippendale planter boxes after work one night this week and added some trailing greenery (ivy and potato vine) that will hopefully cascade beautifully as it grows! I am crossing my fingers that I can keep them alive for the summer.
KIDS
Running Shoes
We recently got Caroline these super cute running shoes, as well as a similar version for Thomas and both of them have not stopped talking about them. In fact, Thomas loves his so much that he has been putting them BACK in the box at the end of the day to keep them "safe" and clean.
Kids Roller Luggage
I posted last week that Caroline really wanted roller luggage for her birthday and wanted to share the ones we got the kids! The unicorn and shark prints are seriously SO cute. As other reviews stated, the luggage isn't as durable as I had hoped, but I'm happy with them for airport travel and the kids have been playing with them nonstop since they received them, packing up random things from their rooms and rolling their bags around the house. Thomas was excited to take his to his sleepover last weekend too.

So many of you recommended we pick up the illustrated version of Harry Potter and I wanted to say THANK YOU!!! We are on book #2 (The Chamber of Secrets) and the illustrated version is definitely worth the splurge! I highly recommend starting with the illustrated version if you're introducing this series to younger kids!
HEALTH

OK, this probably deserves a post of it's own, but Matt got this handheld massage gun a few weeks ago in preparation for his golf trip and is literally obsessed with this gadget. He used it every day on his golf trip and now uses it after every workout to loosen tight spots. I've used it a few times too for neck/back soreness and it's pretty powerful. It has 20 speeds and 6 different massage heads. Matt highly recommends this. A reader shared with me last week that it's on MAJOR sale. Don't forget to click the $50 off coupon when you check out!
I have had SO many message requests for the link to my favorite shoulder heating pad ever since I posted it on Instagram a few weeks ago. Y'all…I use this thing ALL DAY LONG. We keep our home freezing and I'm usually sore from 9Round, so this heating pad is a lifesaver for me. It heats up quickly, has 4 heat settings and a magnetic closure on the front so it doesn't slip off your shoulders. Highly recommend!
FASHION
This dress is pretty spectacular because it has adjustable straps so it doesn't drag on the floor for you shorties like me (4'11"), isn't see-through and comes in a ton of prints (the print I really want is still sold out in my size!!). A few of my girlfriends have it in red (unfortunately not my color) and it is absolutely gorgeous. Anyway, I like how you can dress this up or down. The dress runs large. I'm wearing an XS and paired it with my favorite sneakers! I also love to wear mine with wedges (these are the very best wedges by the way — I have 3 pairs!!!!)
Same dress. Different print!
I recently posted this photo on Instagram and had some questions about this puff sleeve top! I shared this top in a previous Amazon Spring Fashion Round-Up and have been wearing it ever since! This top comes in a ton of colors, is good quality and is just FUN! Since I paired mine for work with running shorts, I highly recommend checking out the review photos on Amazon — so many cute ways to style this top.
BOOKS