Happy Friday! We are back home after a wonderful few days at Holden Beach with Matt's family! It was the perfect last trip of summer and we are officially getting into back to school mode. Next week is the last full week of summer break for the kids before Thomas begins his staggered entry into Kindergarten and Caroline starts 2nd grade! I have such mixed emotions about summer coming to a close. It was by far our best summer yet and I am sad for it to end…but am really looking forward to FALL! The kids are SO excited to start school and their new activities (and I'm pretty dang excited too). Caroline begged and begged for me to sign her up for tap dance and piano lessons in addition to her ballet classes. It's going to be a lot for her but thankfully the dance classes are combined so it will be two nights of activities a week for her. Thomas is going to finish out his golf lessons and start a new semester of hip-hop classes. How I'm going to pull all these activities off has yet to be determined but the kids truly love each of these things so we will figure it out!
1. Digital Calendar Update
Speaking of a busy calendar, several of you have checked in to see which digital calendar we've selected after I rounded up the reader recommendations a few weeks ago. Hearth Display actually reached out to me shortly after I shared their calendar and offered me a promo code to share with my readers, along with a lot of additional information. After learning about all the features, I decided this family command center is perfect for us — and I'm excited to help support a small, women-led startup. Here are some highlights I pulled from the info they sent me (I also recommend checking out this video):
The Hearth Display replaces the white board, the scheduling apps, the post it notes on the fridge, the school calendar taped to the wall, the text messages and emails that get lost – all the things parents use every day to stay organized.

The frame features a low profile and comes in 3 finishes — light wood, matte white and matte black.
It is Wi-Fi and bluetooth enabled and you can manage everything from your phone including the family calendar, routines and individual family member tasks.
You can also create routines for each family member too (ex: brush teeth, make bed, homework, etc.) and it's touch screen so the kids can check off their tasks as they complete them. The tasks can be customized for each day too — so if your kid needs to remember to pack a swimsuit or ballet outfit on Tuesdays, you can add a "special task!"
Hearth Display Pre-Order Information
The Hearth Display recently launched their pre-order campaign (which closes on August 27) and are limiting the pre-orders to 1000 at their early bird price. To pre-order, you place a $50 deposit to secure your spot in our first production run (delivering early 2022). Your deposit is fully refundable at any time. They are almost sold out so if you're interested, I'd recommend saving your spot now! Use code CHRISTINA5 for $5 off your deposit and $45 off your remaining balance.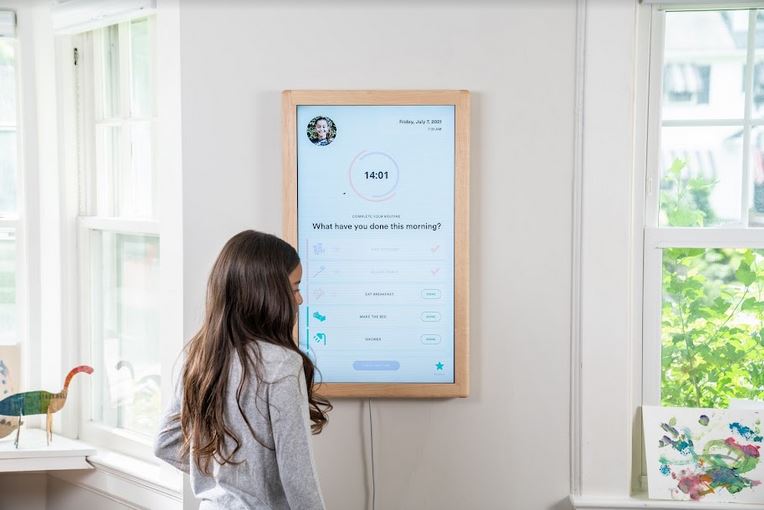 2. Tennis Date
Last week while Thomas was at golf practice, Caroline and I decided to hit some tennis balls…for approximately 5 minutes before she got too hot and called it quits. I couldn't blame her, it was pretty dang hot. But at least she got to wear her cute little tennis outfit that she is obsessed with right now!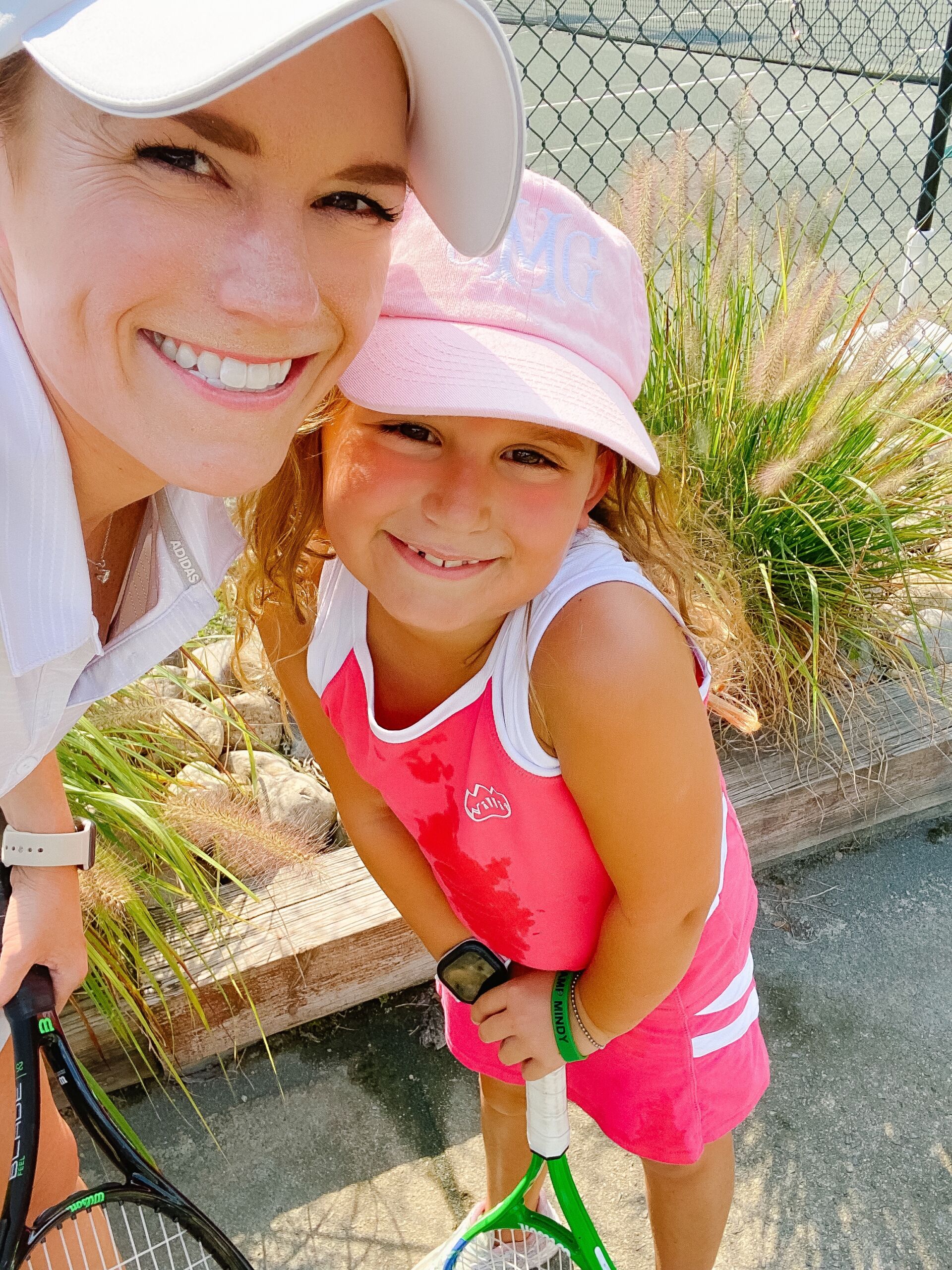 I scooped up the cutest set of sun visors for Caroline for the beach after seeing Annie post about them. Caroline LOVED her hats and looked absolutely adorable in them! They come in a 2-pack, roll up (so easy to pack), offer a wide brim for extra sun protection and have the cutest little bow on the back.

4. Fruit Salad
We've really been going off the rails on the weekends with junk food so I've been trying to make some healthy snacks options on Friday's to balance out the treats. Last weekend I made this huge beautiful and delicious fruit salad and everyone loved it. It was demolished by Sunday night!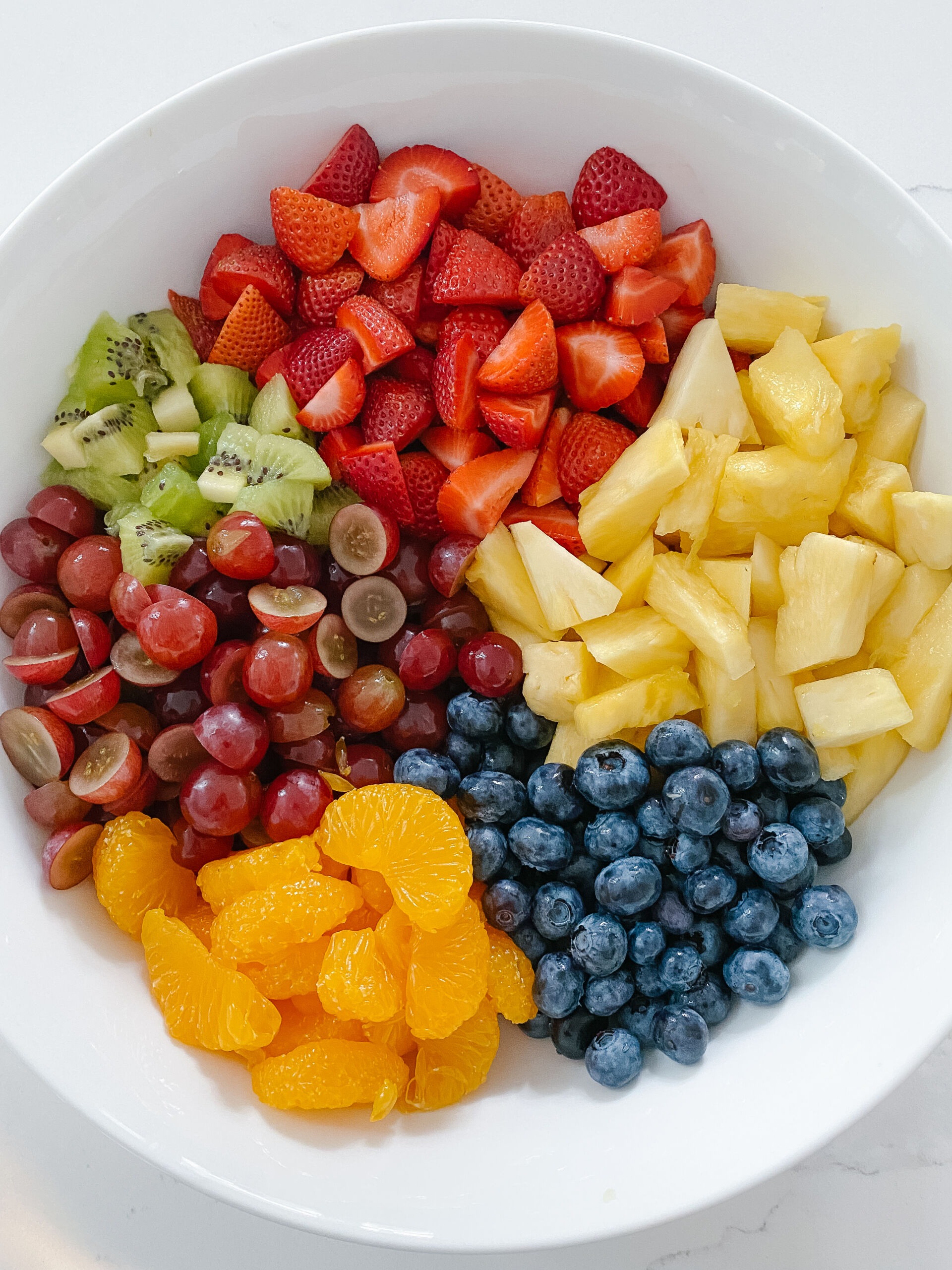 If you are looking for a gift for a boy (or girl) age 6+, look no further. Thomas received a Water Rocket Science Kit from one of his friends for his birthday last month and it has provided endless hours of entertainment for our kids…and all the neighbor kids too. This stem toy is seriously impressive (and slightly terrifying – ha) and blasts insanely high (90 feet!!!!) into the air. I cannot recommend this rocket high enough. It is so fun, the kids were able to put it together on their own and it's really durable (I expected it to break after hitting the ground a million times but hasn't)!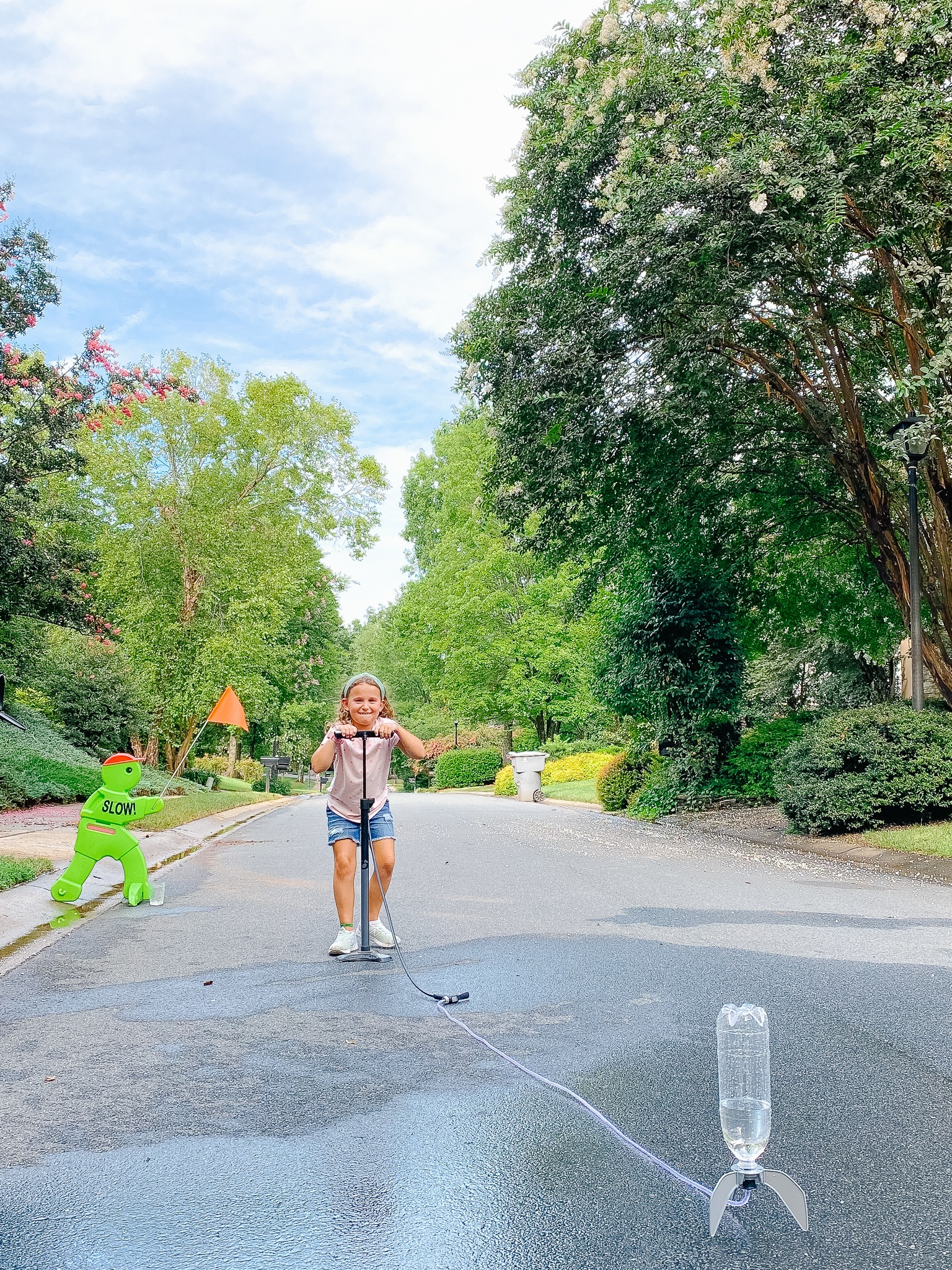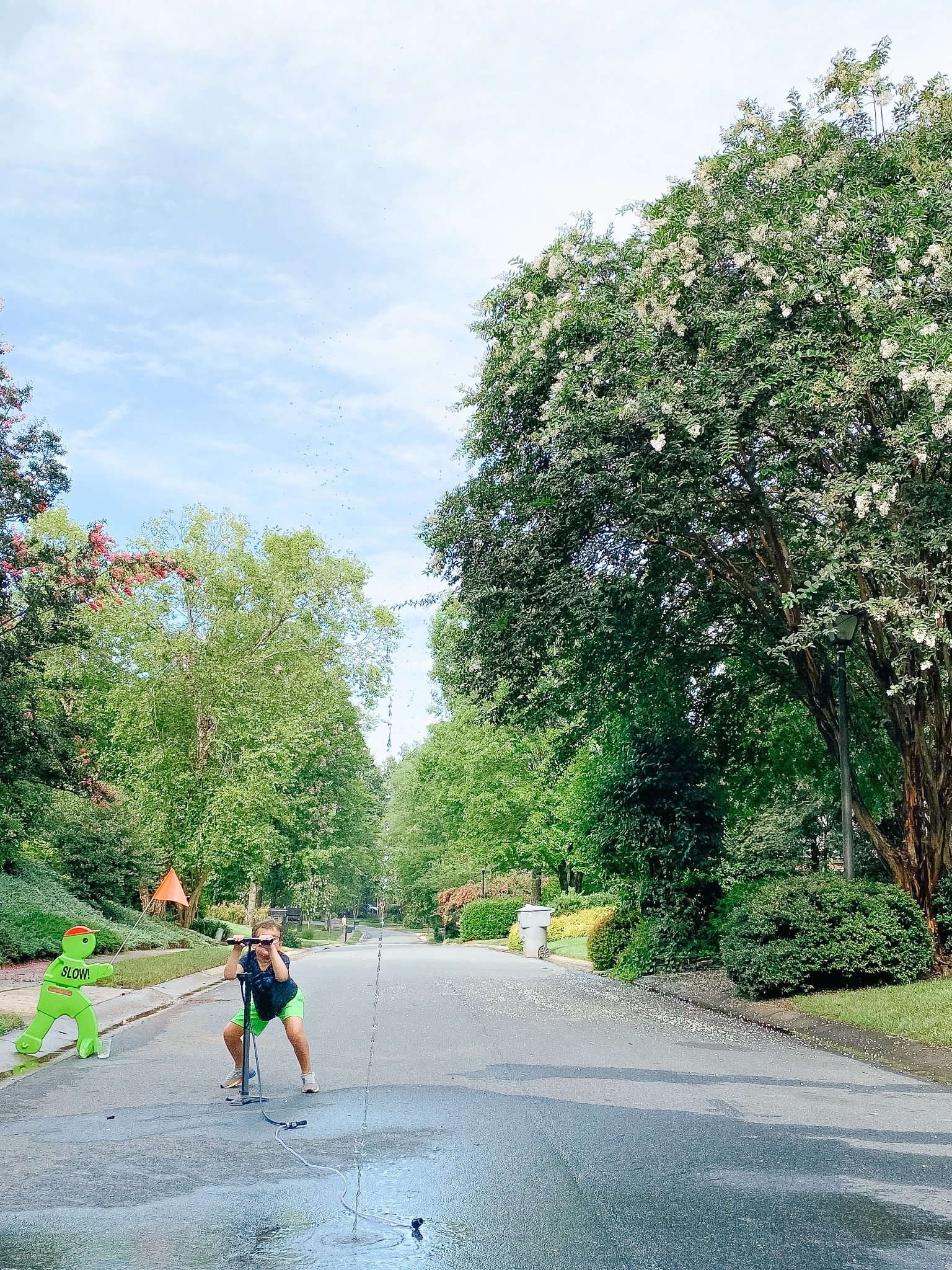 In Case You Missed It