Happy Friday!
It's been a good week around here and I'm looking forward to a nice weekend ahead! I'm pumped for pizza, pumpkin beer and Family Movie Night tonight. Matt has been playing in a golf tournament so I'll have the kids to myself tomorrow and am trying to think of something fun to do with them before I meet Matt for the awards ceremony later in the afternoon. And Sunday is Thomas's end of year awards banquet for golf which should be fun.
1. Office Update
This week I returned to my office for the first time. As of right now, the members of my team are required to come in 2 days a week, which is honestly very generous in my opinion. However, I completely forgot how much extra work and chaos goes into an office day and cannot imagine ever going in 5 days a week ever again. My first day back was…exhausting and stressful. Phew. I think I'll write a Day In The Life post soon because it's crazy how different our life (and vibe within our home) feels when I'm working from home versus my office.
And while I hope it was just first day back issues, I lost the first hour of my busy work day to looting cords, chargers and supplies from other offices (apparently there's a shortage of tech supplies due to backorders, shipping delays, etc. so people keep borrowing from whoever isn't in that day), and then I spent another 40 minutes crawling around under my desk while FaceTiming with IT to try and figure out which cords go where and hooking up all my monitors. My work day was already slammed and I forgot how much earlier I need to leave the office to beat the traffic to get to the bus stop on time, so after dinner I ended up having to log back in to finish up my day. I really don't miss this pace (or packing and unpacking my set-up) and it makes me much more grateful for the days I get to work from home! Hopefully I'll figure out this new routine and find some ways to balance it all.
2. Spider Parfaits & Scary Movies
Last weekend I made these fun and festive spider parfaits for family movie night! These were so easy to make — just layered crushed oreos and oreo pudding (also can find on Amazon) and topped them with some spiders. The kids went wild over them. I mean, who doesn't love a cookie and cream packed dessert? Oh, and I made the pudding with almond milk so it was vegan for Matt too!
After the kids are in bed, Matt and I always watch a movie together on Friday nights and I have somehow convinced him to watch scary movies during the month of October. I love scary movies and Matt hates them.
Anyway, if you're looking for a scary movie to watch tonight or sometime during the Halloween season, you may want to check out the reader recommendations I rounded up on Instagram! This list is not for the faint of heart — some are absolutely terrifying (ahem, Descent, Hereditary, and The Strangers), mind blowing and you are guaranteed to jump at least once or twice. Oh, and definitely make sure the kids are deep asleep first!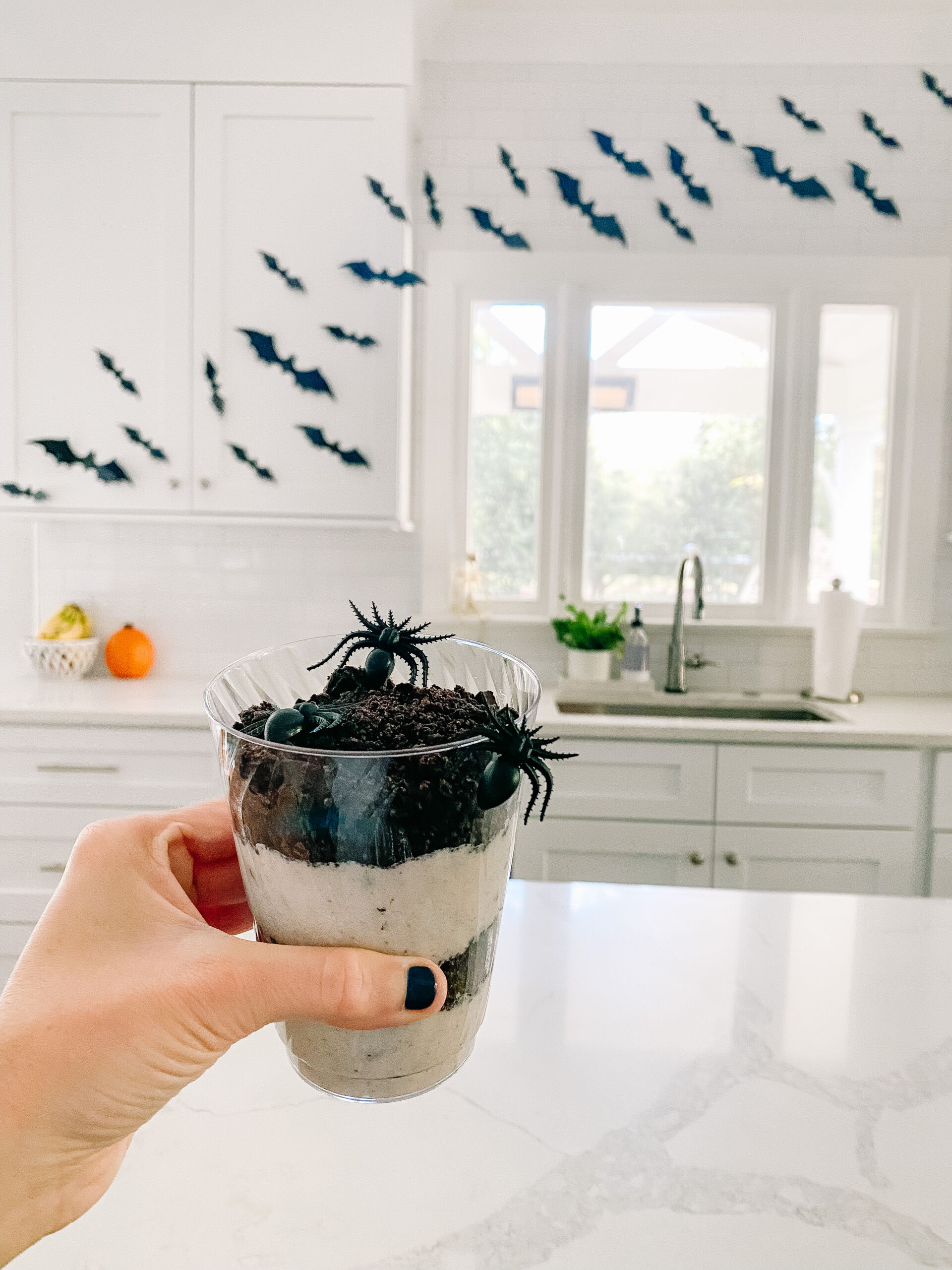 3. Book Review: Mother May I by Joshilyn Jackson
Rating 4.5/5: Wow. I loved, loved, loved this book and couldn't get through it fast enough. I was captivated by this cleverly plotted nightmare investigation. Great storyline. Great characters. Great narration (by the author). Highly recommend.
Book Summary: Revenge doesn't wait for permission.
Growing up poor in rural Georgia, Bree Cabbat was warned by her single mother that the world was a dark and scary place. Bree rejected her mother's fearful outlook, and life has proved her right. Having married into a family with wealth, power, and connections, Bree now has all a woman could ever dream of: a loving lawyer husband, two talented teenage daughters, a new baby boy, a gorgeous home, and every opportunity in the world.
Until the day she awakens and sees a witch peering into her bedroom window—an old gray-haired woman dressed all in black who vanishes as quickly as she appears. It must be a play of the early morning light or the remnant of a waking dream, Bree tells herself, shaking off the bad feeling that overcomes her.
Later that day though, she spies the old woman again, in the parking lot of her daugh­ters' private school . . . just minutes before Bree's infant son, asleep in his car seat only a few feet away, vanishes. It happened so quickly—Bree looked away only for a second. There is a note left in his place, warning her that she is being is being watched; if she wants her baby back, she must not call the police or deviate in any way from the instructions that will follow.
The mysterious woman makes contact, and Bree learns she, too, is a mother. Why would another mother do this? What does she want? And why has she targeted Bree? Of course Bree will pay anything, do anything. It's her child.
To get her baby back, Bree must complete one small—but critical—task. It seems harmless enough, but her action comes with a devastating price, making her complicit in a tangled web of tragedy and shocking secrets that could destroy everything she loves. It is the beginning of an odyssey that will lead Bree to dangerous places, explosive confrontations, and chilling truths.
Bree will do whatever it takes to protect her family—but what if the cost tears their world apart?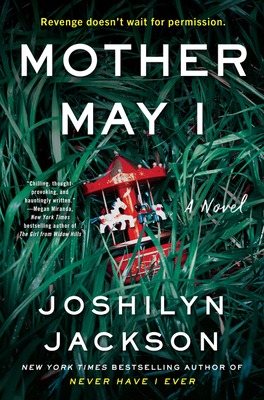 4. Stacked Everything Bagel Veggie Sandwich
I've been making Natalie's Stacked Everything Bagel Veggie Sandwich for lunches this week! It is so so good. On a Dave's Killer Bread everything bagel, I spread a layer of cream cheese then stacked tomato, sliced cheddar cheese, cucumber, pickle, lettuce, red onion, avocado and yellow bell pepper. For Matt, I use vegan cream cheese and vegan sliced cheddar. These sandwiches are HUGE and delicious.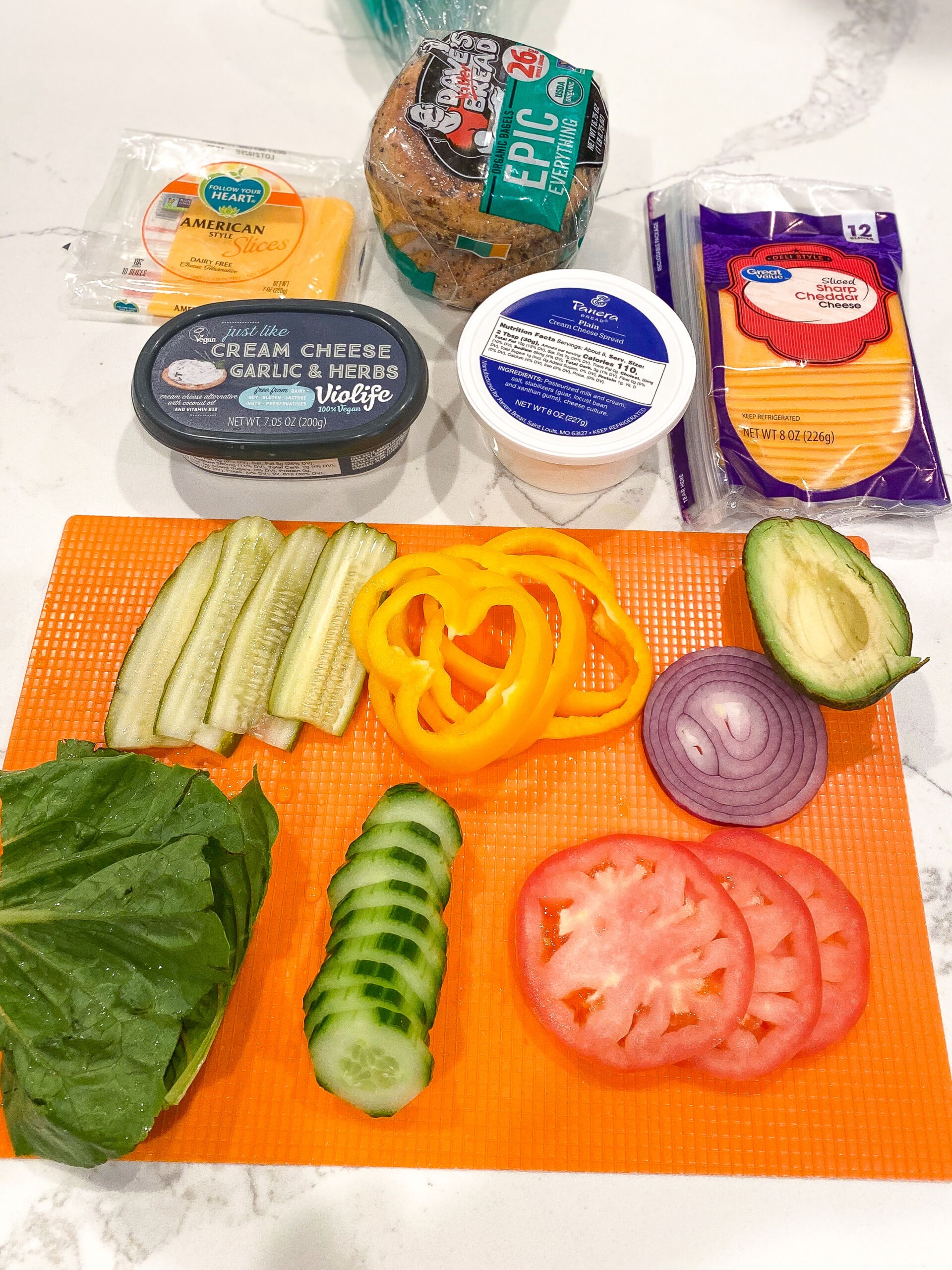 5. Amazon Skirt Two Ways
I am SO glad y'all are loving this leopard Amazon skirt as much as me! For those of you who have already received yours, the quality is amazing, right?! I didn't even realize it had pockets until it arrived which was the best surprise!
Anyway, I usually fall in love with a handful of outfits each season and wear them over and over — and this combo it definitely at the top of my list! In the past week I've worn this skirt two ways.
Date Night
For date night, I paired the skirt with a gorgeous top Matt surprised me with for my birthday from the boutique across his office. I was a little alarmed when I pulled it out of the bag and recognized it was a crop top…but once I put it on I realized it isn't nearly as short as I originally thought, and it tucks in perfectly to a high waisted skirt. Honestly, this photo doesn't do this top justice. It has a really pretty structure to it and is even more beautiful in person. However, it's more than I would usually spend if I purchased it myself, so I found a more affordable (and longer) version on Amazon!
Work Outfit
I am always freezing in my office so I paired the skirt with my favorite balloon sleeve sweater for work this week.
In Case You Missed It