Happy Friday!
What a week! Both kids woke up sick last Saturday (thankfully, both of them received several negative COVID tests) but we kept them home from school earlier this week just to be extra safe. I am unbelievably grateful they are both feeling better now (and sleeping in their own beds again!).
I'm also looking forward to finally getting out of the house as a family this weekend (after back to back snow weekends)! Even though we've been at home a lot lately, I will say…we've had a lot of fun knocking out a handful of Marvel movies on our list! And I'm happy to report that both Caroline and I have really gotten into these movies too!
In work news, my deadline is today to submit my business plans for 6 of my practice groups and I absolutely cannot wait to be done with all of these come 5 pm — and then celebrate with a Strawberry Cucumber Margarita. It will feel like such a weight is lifted off my chest! And then it's on to budgets — due next week!
And in blog news, my newsletter went out on Monday! If you sent me your email address, I subscribed you so the newsletter should be in your inbox. And if you don't see it, check your spam folder.
Alright, on to the 5…
1. Starbucks Pistachio Sauce Season
It's my favorite season at Starbucks — pistachio sauce season! I was over the moon when I popped into Starbucks last week and saw it was back! If you haven't tried it, you should! I don't like my coffee super sweet so I order a grande misto with almond milk and 2 pumps of pistachio sauce. Highly recommend!
2. Book Review: Sometimes I Lie by Alice Feeney
Rating 3/5: After reading Rock, Paper, Scissors and His & Hers, I wanted to dive into another Alice Feeney book and the premise of this story looked awesome. Most of the book was really confusing to follow as the characters change quite a bit throughout the story and there are multiple plot lines. And I love a good twist but woah, this book had so many twists in the last few pages that it was a little outrageous. I did really enjoy the narration of this book though!
Book Summary: My name is Amber Reynolds. There are three things you should know about me:
1. I'm in a coma.
2. My husband doesn't love me anymore.
3. Sometimes I lie.
Amber wakes up in a hospital. She can't move. She can't speak. She can't open her eyes. She can hear everyone around her, but they have no idea. Amber doesn't remember what happened, but she has a suspicion her husband had something to do with it. Alternating between her paralyzed present, the week before her accident, and a series of childhood diaries from twenty years ago, this brilliant psychological thriller asks: Is something really a lie if you believe it's the truth?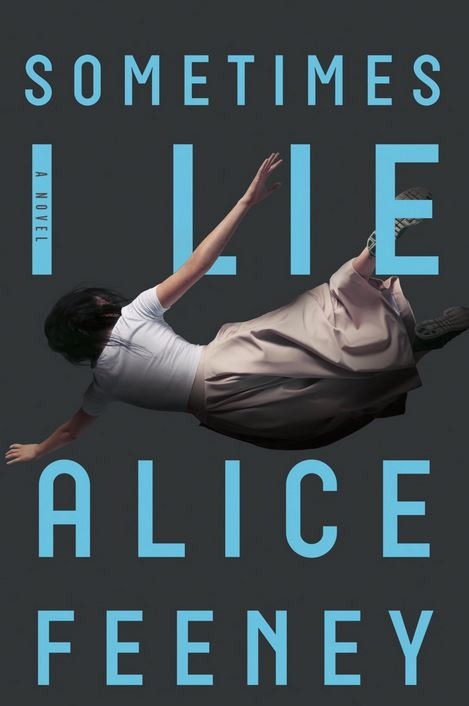 3. Highlight!
My bestie Lisa came into town this week and we had so much fun catching up. We started with charcuterie at Bulla and then hopped over to Restoration Hardware for truffle fries and wine! Hands down — the highlight of my week!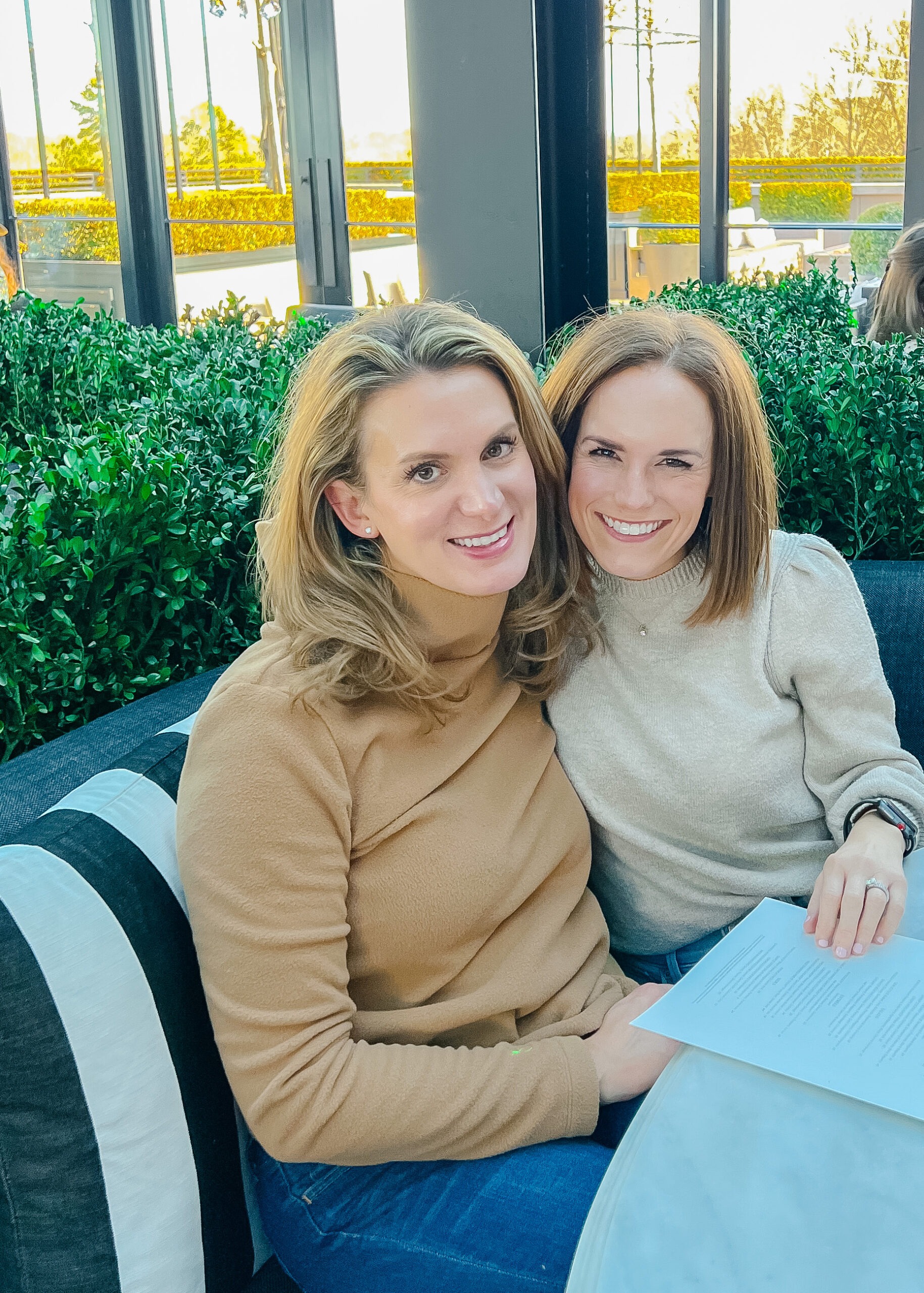 Grabbed this front-twist sweater recently and it's so perfect for Valentine's Day…especially if you're like me and planning to spend a casual Valentine's Day at home.
I mentioned last week that I scooped up a bottle of Color Wow Dream Coat Supernatural Spray at our Supper Club Favorite Things Gift Exchange and wanted to report back. This stuff is seriously AMAZING. I've used it several times so far and have seen a noticeable difference. This moisture-repellant anti-humidity spray covers each hair strand with an invisible waterproofing cloak to combat frizzy hair. And I really love how it doesn't weigh down my hair at all which is important since I don't wash my hair every day. Oh and it lasts for days — even if you shampoo your hair! You can find it in full size or mini bottles at Sephora / Ulta / Amazon (32K reviews, y'all!)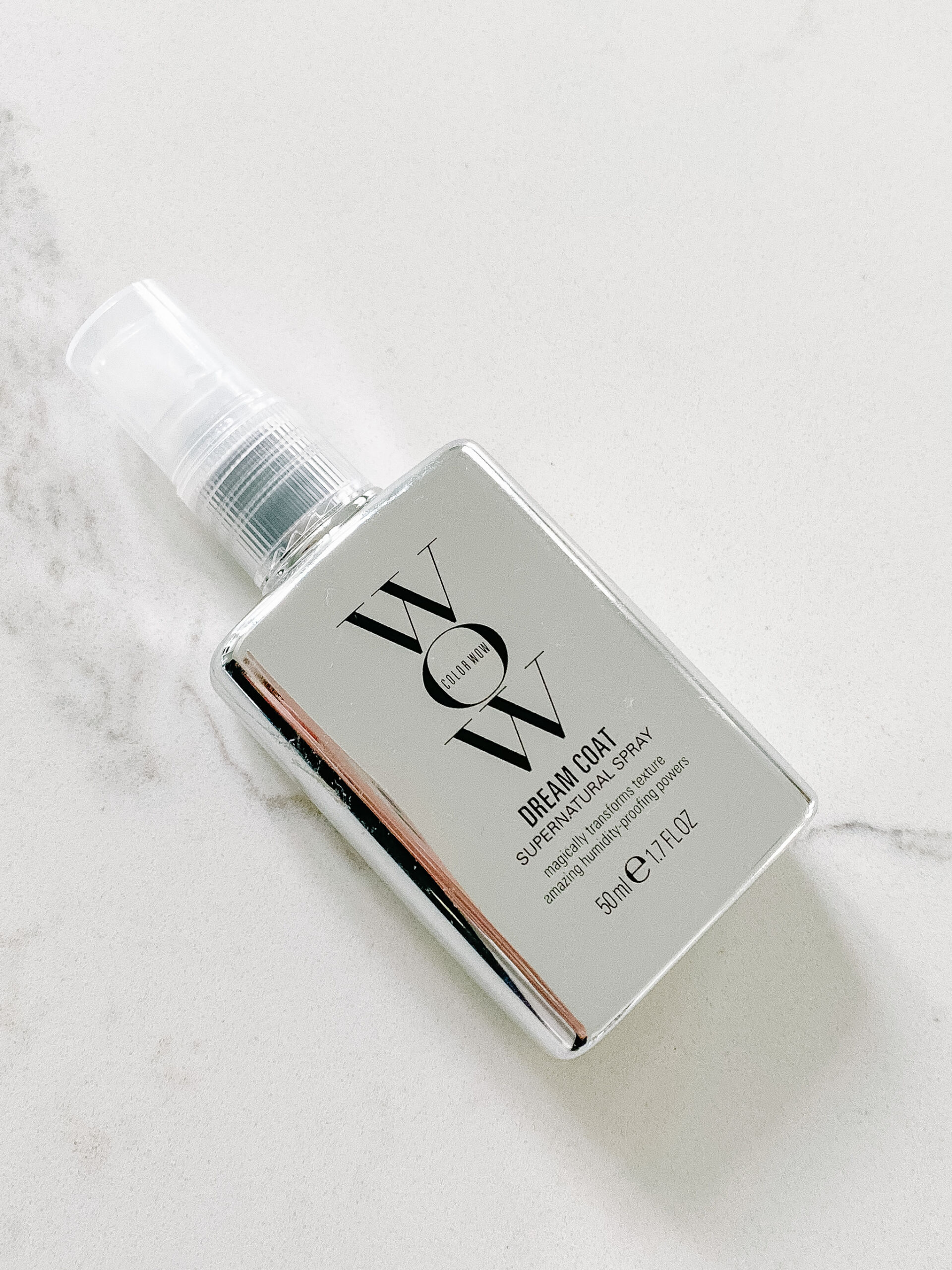 In Case You Missed It