Happy Friday!
We have a really fun weekend ahead! Tonight we are watching Marvel movie #21: Ant-Man and The Wasp and I cannot wait to make a Lemongrass Ginger Margarita! And since we don't have school on Monday (Teacher work day), we are headed to the mountains for a fun long weekend thanks to an amazing blog partnership. Everyone is so excited for some fresh mountain air!
Alright, on to the 5…
1. Car Pool Time
I promised a few of y'all that I would share the car pool responses from my IG poll earlier this week! To be honest, car pool used to really stress me out because I didn't love awkwardly balancing my laptop to work from my car. Anyway, earlier this week I polled y'all on what you like to do while waiting in the car pool line and LOVED reading through the responses. Here were the most popular submissions (as well as some that stood out to me):
read or listen to books/podcasts
play games (wordle, quordle, sudoku, candy crush)
FaceTime/Marco Polo with friends/family
scroll Instagram
catch up on Netflix
pay bills
make to do lists
book appointments
pray/devotionals
paint nails/tweeze eyebrows
do absolutely nothing at all and enjoy the silence
download Duolingo to learn a new language!
Still wrapping my head around being laptop-free in the car line! A throwback pic from just a few weeks ago…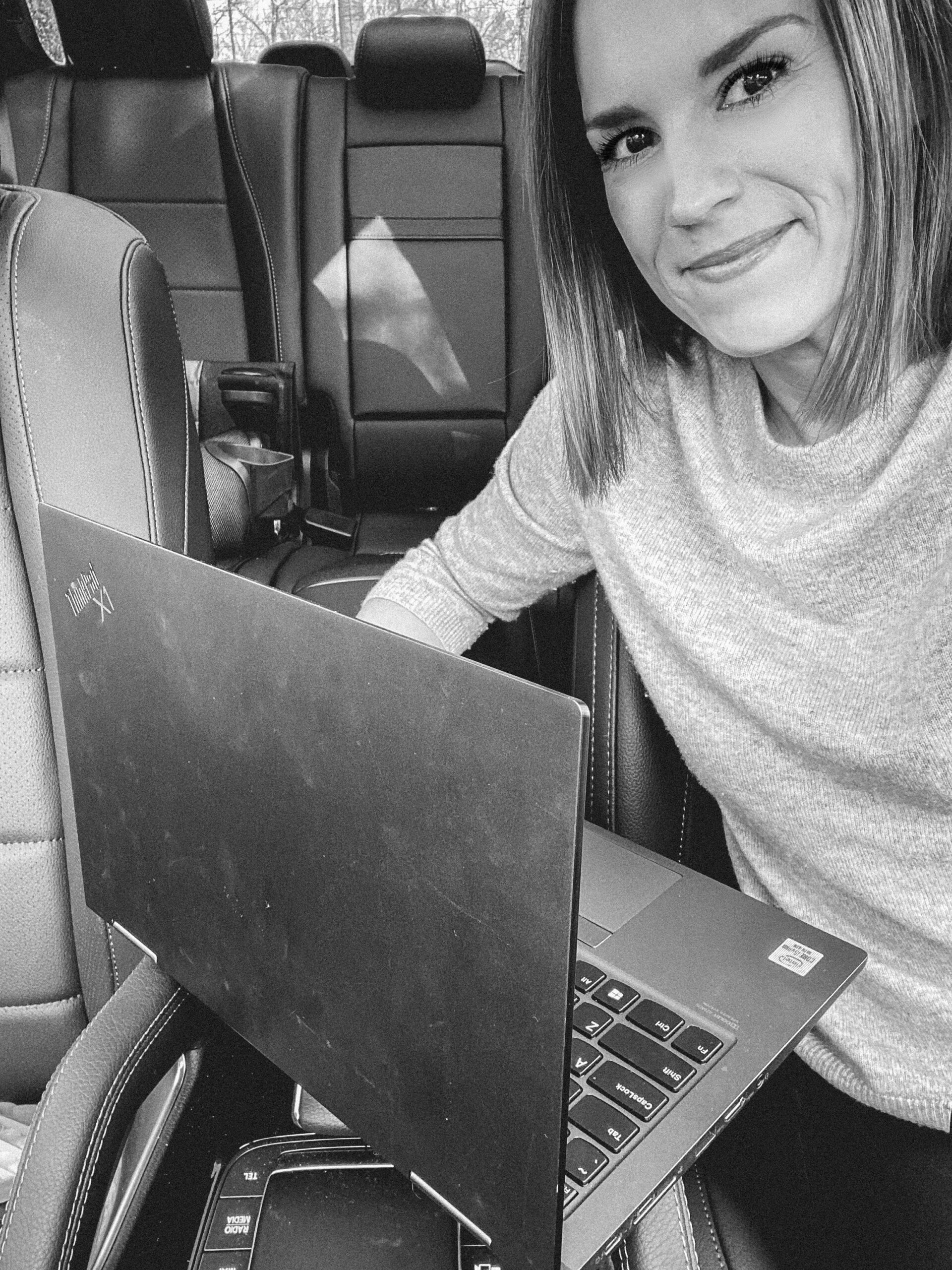 2. Mahjong Lesson
I'm not using my brain the same way I did while working a 9-5 corporate job, so I've been looking for something new to learn. And this week I took my first Mahjong lesson with one of my girlfriends and absolutely fell in love with this tile-based game. It's suuuuuuper hard to learn (in my opinion) but is incredibly fun. I've already scheduled another lesson for a group of my girlfriends so we can all learn to play together.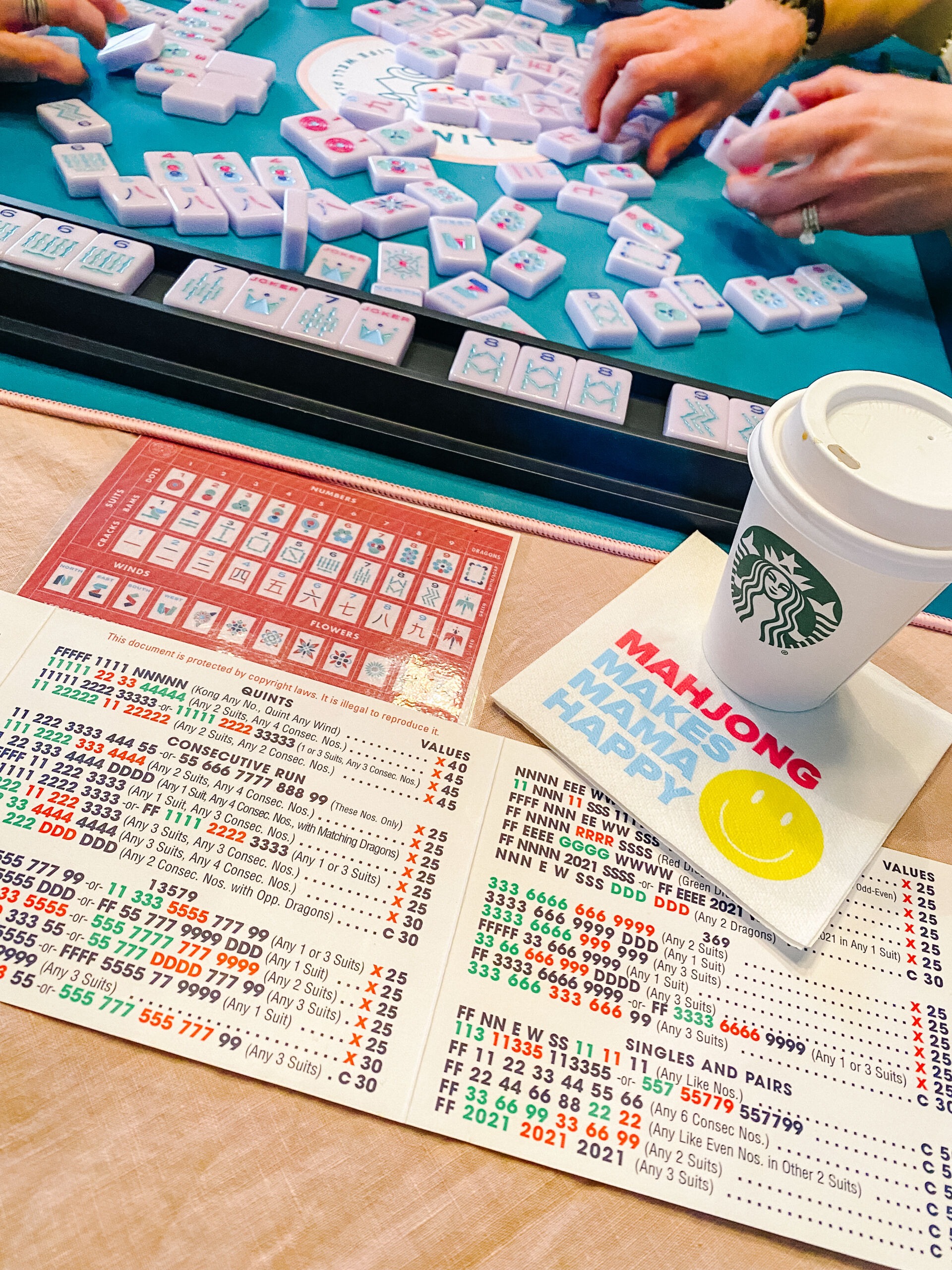 3. After School Snack Plate
The kids have a late bell schedule and arrive home absolutely ravenous every day. In an attempt to better control the pantry ransacking, I started making them a little after school snack plate which they are really loving. These are not fancy at all, but this fruit and bugles combo was their favorite this week!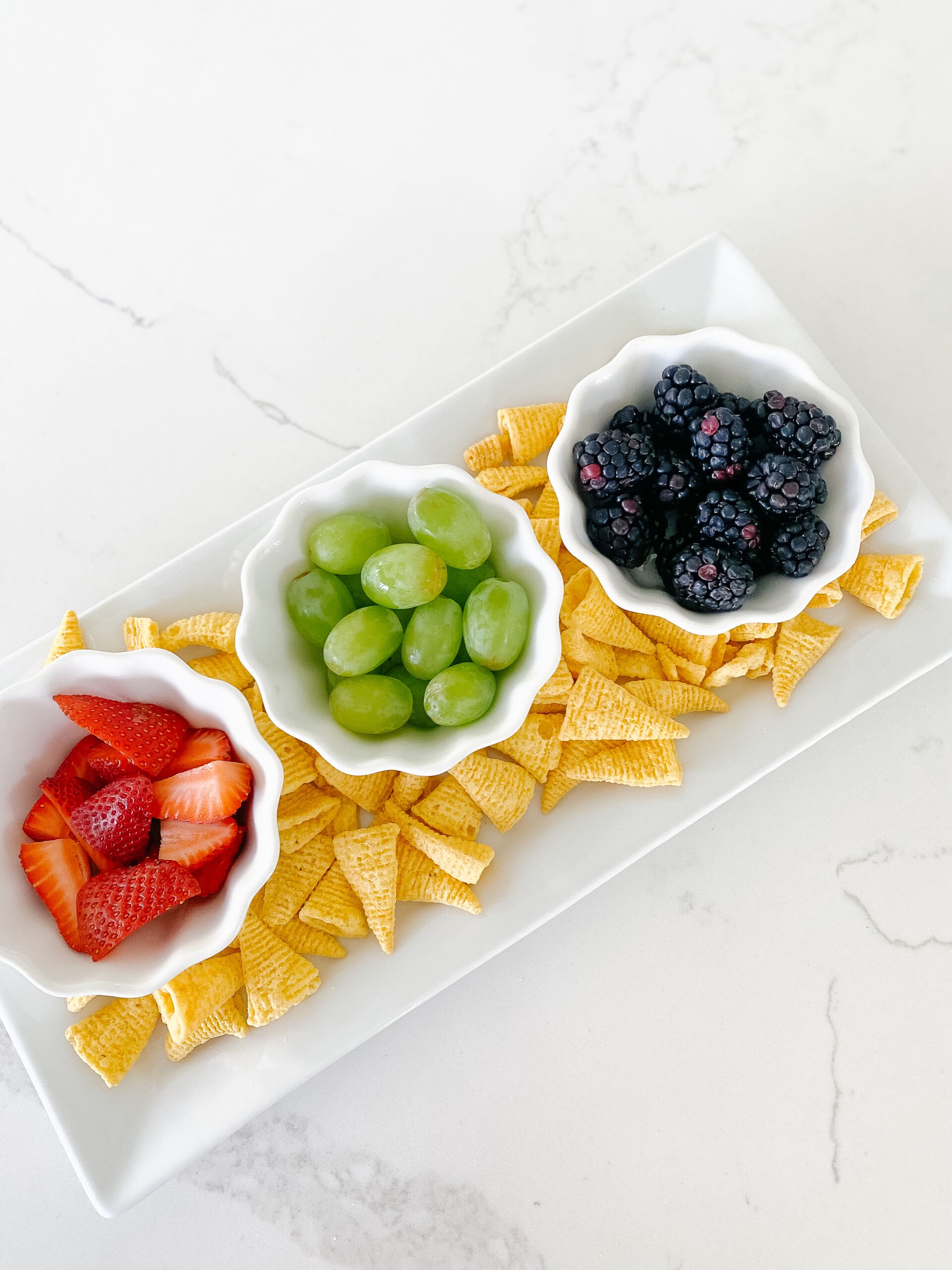 4. Summer Outfit
As you may have seen on Instagram, I recently partnered with Evereve to bring y'all a cute new outfit each month! Since I am on the hunt for jean shorts and tops right now for summer, I grabbed a handful of options and this combo is my absolute favorite! These high-rise jean cut-offs are a splurge for me but the reviews had me sold (and many of you have messaged me to tell me you own them and they are your favorite too). I'm 4'11" and the length on these is perfect (if you prefer a longer short, they offer a long version too)! I paired these shorts with the cutest button-down shirt. The cotton gauze fabric makes this lightweight top a summer staple for me — and it comes in 3 colors. If you haven't ordered from Evereve before and want to save 15% on your first order, use code CHARM15 at checkout before 3/27!
My Evereve Picks

5. Beauty Product Refills
Two beauty products I love and recently re-purchased…
I've been using this full coverage CC cream for years!!! It is lightweight, hydrating and has SPF 50 sun protection! I've tried SO many foundations and will forever use this one. I wear color Light. And right now it's 25% off (not sure for how long).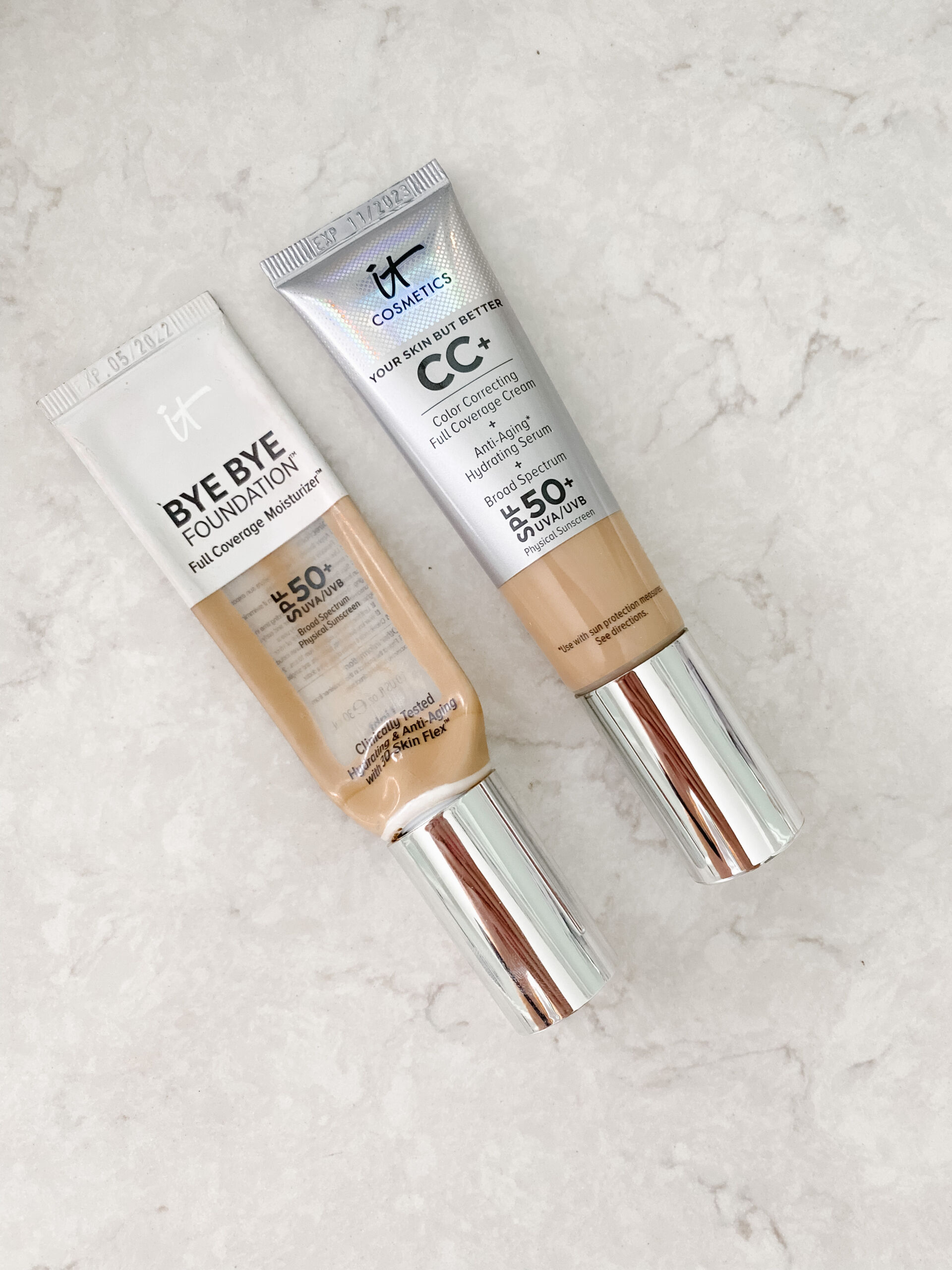 My sister brought this 50 SPF sunscreen stick to the beach last year and I loved it so much that I immediately purchased one for myself — and just repurchased a new stick for spring break. This dry-oil stick offers glow-boosting hydration and invisible SPF 50 protection. It rolls on SO smooth and leaves a dewy finish without an oily residue. Highly recommend!!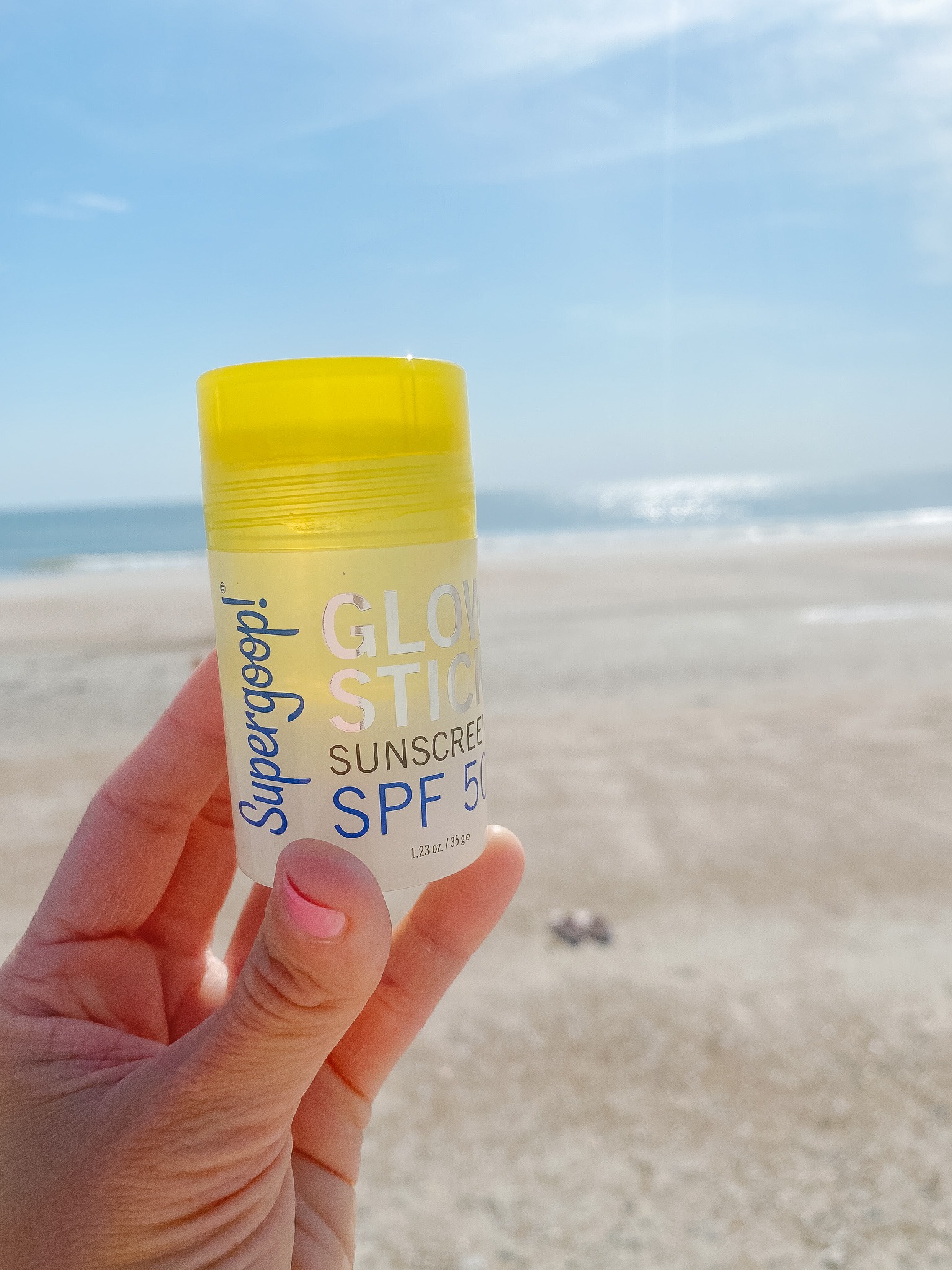 Have a great weekend, friends!
In Case You Missed It