Happy Friday!
In case you missed it, I shared a reel earlier this week of my favorite steamy concoction for fighting allergy symptoms. Everyone in my house has been battling allergies this season and I've made this drink for Matt every single morning for him to take to the office! The miracle brew is a drink at Starbucks called the "Medicine Ball," also known as "The Coldbuster," also known as "Honey Citrus Mint Tea" and is filled half with steamed lemonade and half with hot water, a citrus mint tea bag and a bag of peach tea, a drizzle of honey and an optional pump of peppermint. Not only is it delicious, it helps relieve cold symptoms, so if you're scrambling for an immunity booster or throat-soother you must try this steamy concoction.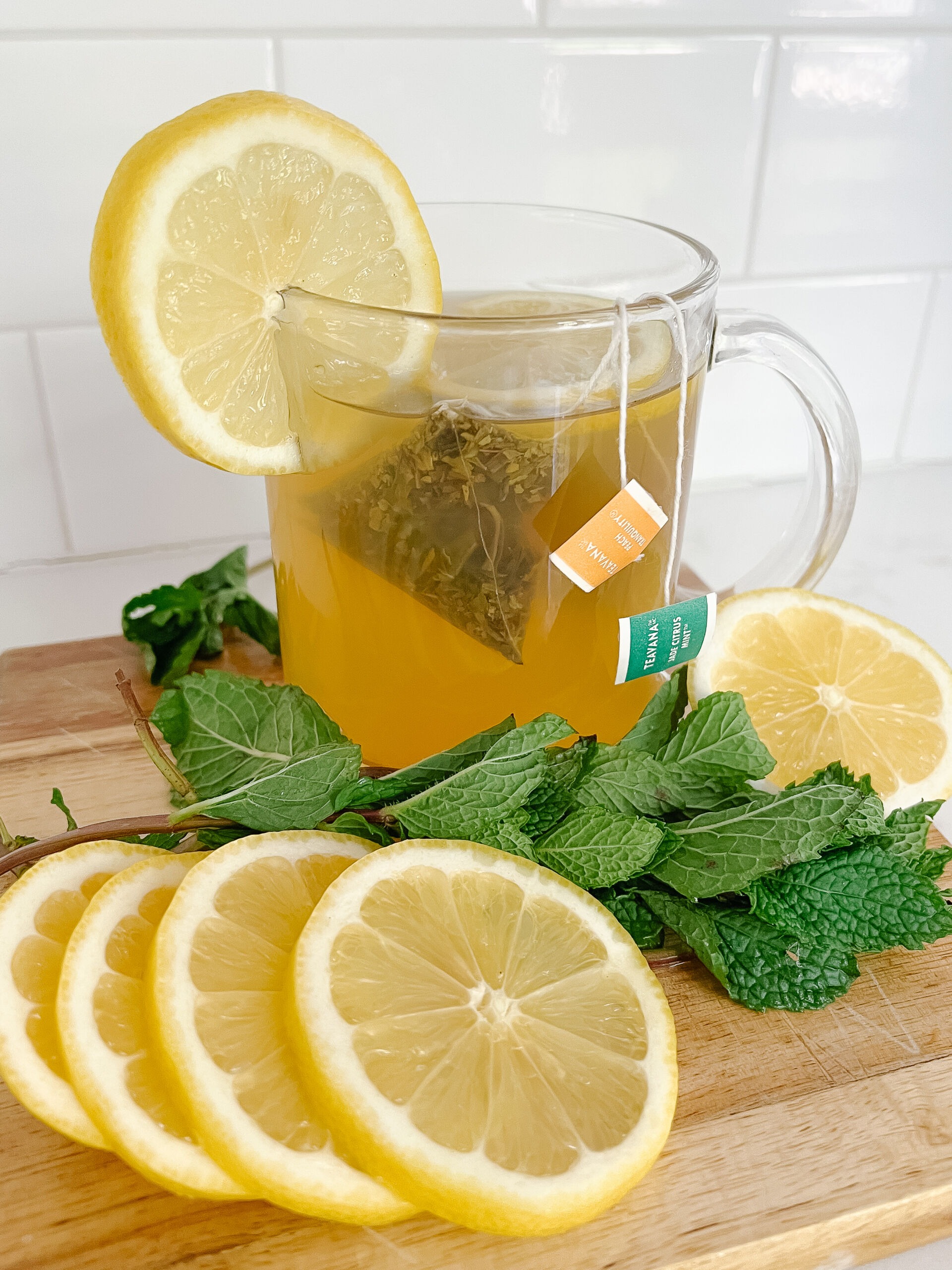 Also, if you're looking for more tips for battling allergies or a cold, check out #3 on this post.
2. Spring Porch Refresh
Remember those Home Depot topiaries I shared back in May?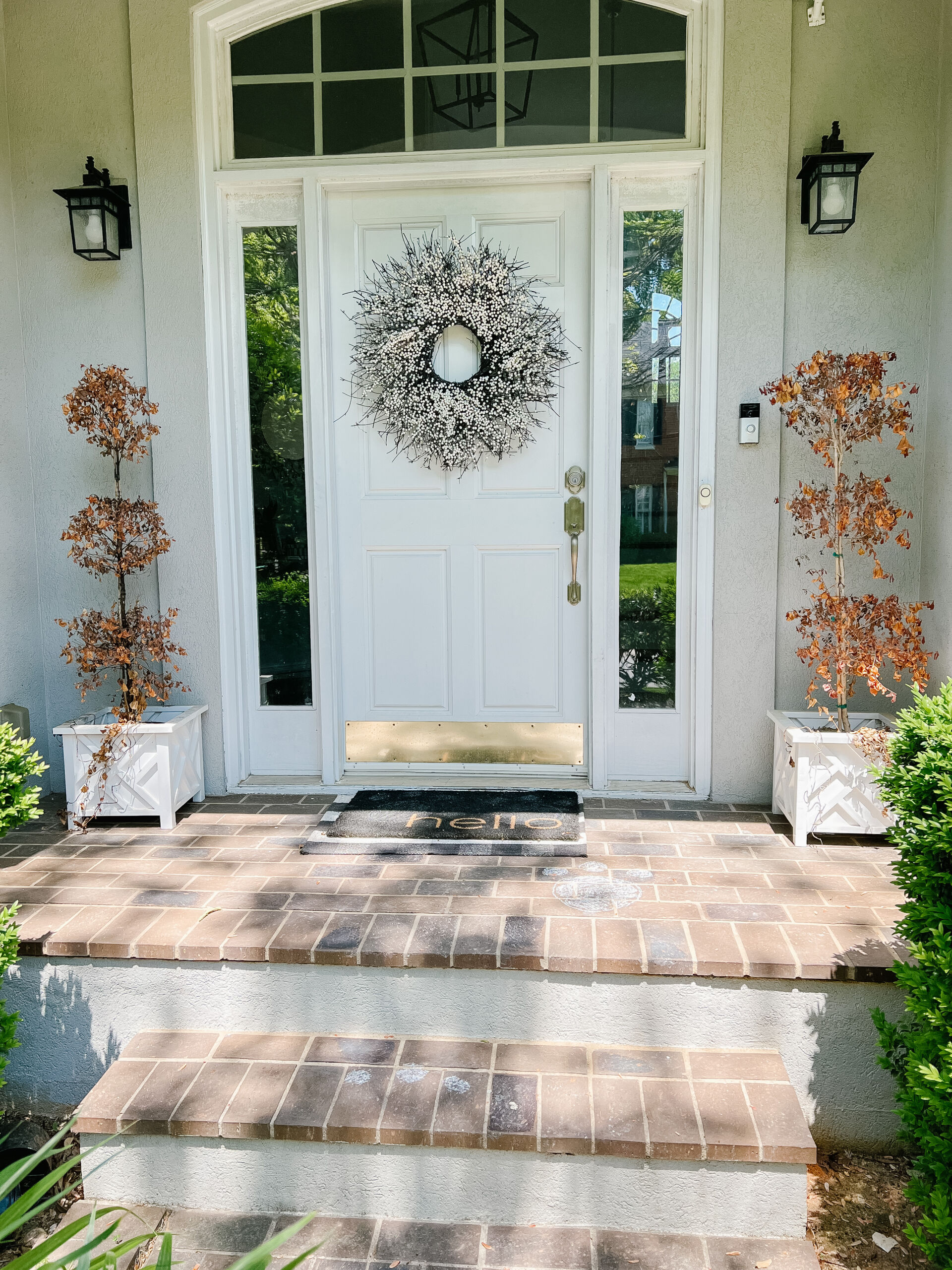 Well…they've been a little crispy since summer and I finally replaced them yesterday (as well as washed off the Easter bunny footprints) and gave our front porch a little spring refresh!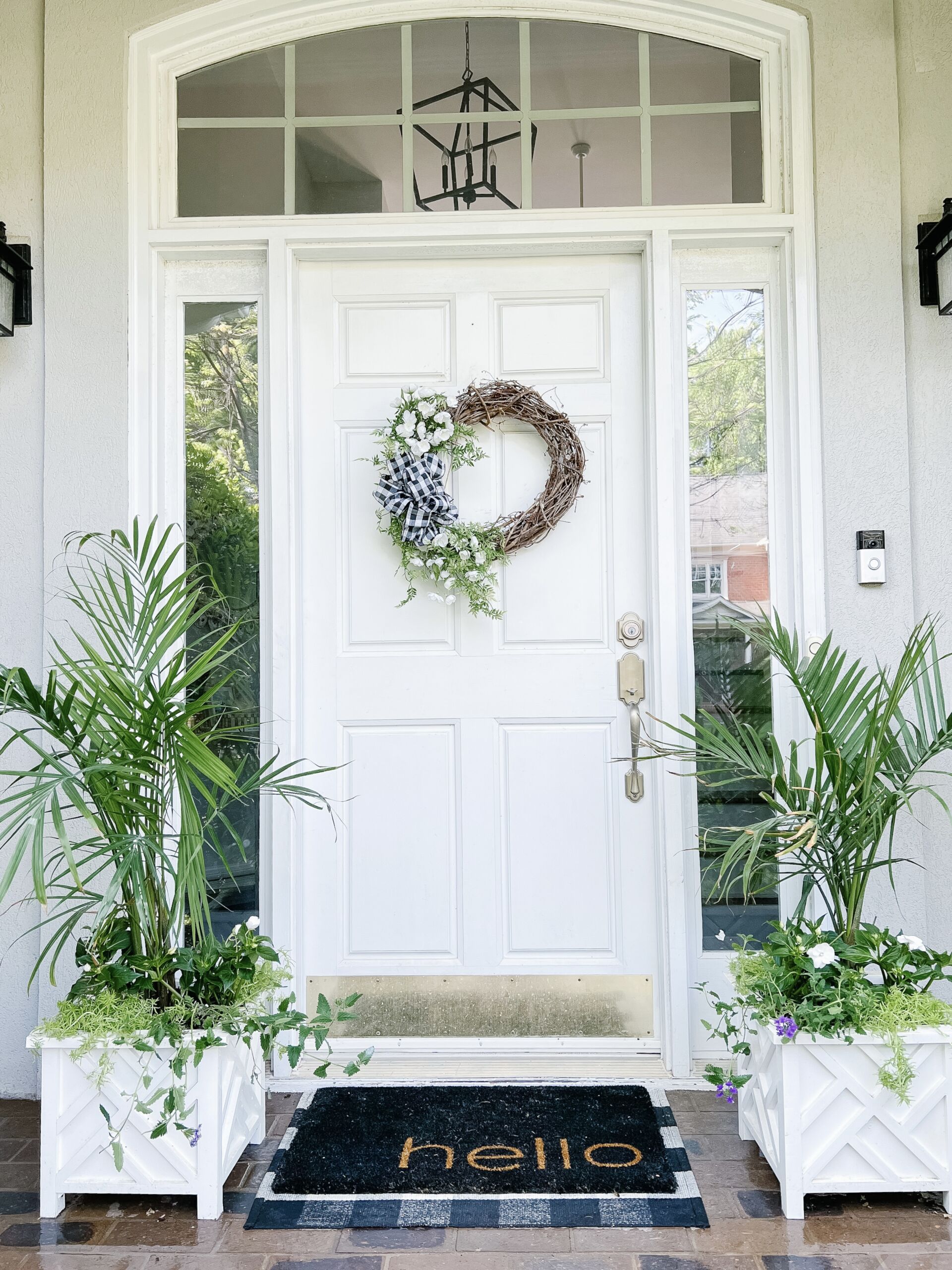 3. Book Review: Pretty Baby by Mary Kubica
Rating 3.5/5: This was my 3rd Mary Kubica book I read this year and my rating is pretty consistent with her other books (Local Missing Woman: 3.5/5 and Don't You Cry: 4/5). While this book is incredibly slow, I enjoyed listening to it while doing chores around the house because I didn't have to pay super close attention. There isn't a strong plotline and the ending is just OK.
Book Summary: A chance encounter sparks an unrelenting web of lies in this stunning new psychological thriller from national bestselling author Mary Kubica.
She sees the teenage girl on the train platform, standing in the pouring rain, clutching an infant in her arms. She boards a train and is whisked away. But she can't get the girl out of her head…
Heidi Wood has always been a charitable woman: she works for a nonprofit, takes in stray cats. Still, her husband and daughter are horrified when Heidi returns home one day with a young woman named Willow and her four-month-old baby in tow. Disheveled and apparently homeless, this girl could be a criminal—or worse. But despite her family's objections, Heidi invites Willow and the baby to take refuge in their home.
Heidi spends the next few days helping Willow get back on her feet, but as clues into Willow's past begin to surface, Heidi is forced to decide how far she's willing to go to help a stranger. What starts as an act of kindness quickly spirals into a story far more twisted than anyone could have anticipated.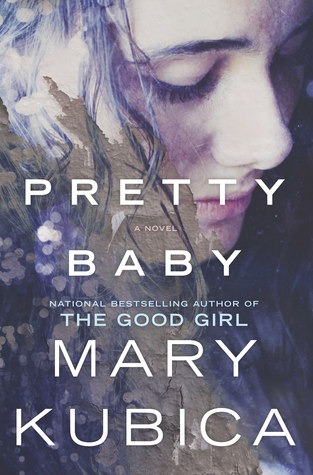 4. Tulip Season
Ahhhh! I LOVE tulip season and this grocery store bouquet has been making me SO happy! When I shared this photo on Stories recently, I linked a suuuuuuuper old throwback blog post from 2012 and y'all loved it! Man, I do miss what blogging was like in 2012!
Related Throwback Posts: 2012 Get Your Tulips to Tango / 2013 Get Your Tulips to Tango: Part 2
5. Mother's Day Gift Guide
Re-sharing 25 of my favorite gift ideas for moms, mother-in-laws and grandmas! I've selected a wide variety of items so I hope you find a gift or 3 to scoop up! Make sure to read through the descriptions as I've linked similar or related items from other retailers too!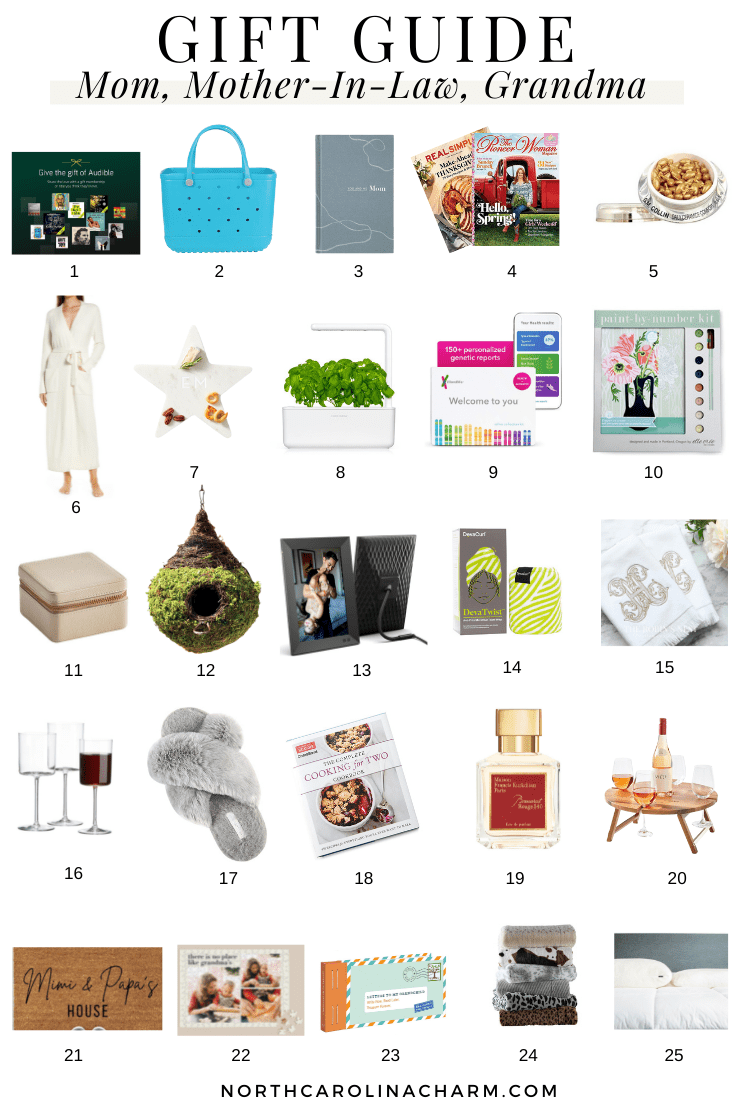 Audible Membership: I gifted this to myself when Audible ran a promo during the holidays and love it SO much. I download almost all my audio books through my library (for free!) but for the ones I'm too impatient to wait for (some wait lists are 12+ weeks) I've been using my membership!
XL Waterproof Beach Tote: This extra large rubber beach tote is sandproof, waterproof and comes in 11 colors.
You & Me, Mom Journal: This journal is designed to be shared between a mom and her kiddo, passed back and forth to record the moments and memories that mark that special bond. The heartwarming pages are full of prompts for each of you to answer: early memories, traditions, shared traits, and wishes for the future together.
Magazine Subscription: Who doesn't love a little gift in their mailbox each month in the form of a magazine!? Food, decor, art, health, lifestyle, crafts, travel…the subscription options are endless!
GM Collin Daily Ceramide: Hands down, my absolute favorite luxury skincare product. I started using these magical ceramide capsules last fall and they are seriously incredible. Each capsule contains a time released silky dry oil that rapidly absorbs into your skin leaving the skin velvety-soft and supple
Barefoot Dreams Full Length Robe: The coziest lightweight robe!
Marble Star Cheese Board: This 12″x12″ marble serving board is perfect for cheese, tapas, sweets and more. You can also personalize your board with a sandblasted monogram for an extra elevated touch.
Click & Grow Smart Garden (also available at West Elm): This smart garden takes care of your herbs automatically by monitoring their water, light and nutrients at all times. The NASA-inspired Smart Soil creates an optimal environment for your plants, with no pesticides, fungicides or hormones. Just place the capsules, add water and plug in the machine!
DNA Kit: Such a fun gift!! This test kit allows you to discover your ancestry composition and where in the world your DNA is from across 2000+ regions. You can also learn what your DNA might have to say about your taste and smell preferences.
Paint By Number Set: This kit allows you to paint frame-worthy masterpieces in 3-5 hours with Rachel Austen's vintage-style paint-by-number set. There are several kit options with different themes too!
Petite Travel Jewelry Box (Also available in lots of bright colors at Mark & Graham): Covered in soft pebbled leather and fitted with elegant brass-plated hardware this jewelry box can accommodate everything from rings and stud earrings to wide hoops, bangle bracelets and chain necklaces. And you can personalize with a name or monogram!
Moss Bird House: The cutest moss covered bird house! I am also obsessed with this bungalow version too!
Digital Photo Frame: Available in 8 sizes, this top-selling digital frame allows you to share photos and videos instantly via email or app!
Hair Towel: This is a great gift to pair with another present.
Monogrammed Hand Towel: These embroidered hand towels are absolutely gorgeous and are so thick and soft!
Edge Square Wine Glass: OK — so I'm actually going to share two wine glasses because I have a longtime favorite and a new favorite. The longtime favorite is my go to wine glass at home — and every time I show it on Instagram I get requests for the link. It's the perfect size and I love the shape. Now for the NEW one…April brought a set of the same shaped wine glass to my Favorite Things Party and they are ACRYLIC!!!! They come in a set of 6, are under $20 and are dishwasher safe!
Plush Slippers: I have 2 pairs of these and they are absolutely dreamy. They truly feel like you're walking on clouds.
Cookbook for 2: For the couple who doesn't like leftovers, this cookbook is packed with over 650 innovative two-serving recipes that the folks at America's Test Kitchen created from scratch.
Maison Francis Kurkdjian Paris Baccarat Rouge 540 Eau de Parfum: OK — so this one is definitely the splurge item so this would be the perfect gift to go in on with siblings!
Picnic Wine Table: This is also on MY wish list this year! How fun is this portable wine picnic table for the beach, park, backyard or anywhere!? There are 2 person or 4 person options and both feature collapsible legs for easy set up and breakdown, plenty of space for snacks and grooves perfect for holding wine glasses in place. And you can personalize it!
Customized Door Mat: The cutest custom door mat for the grandparents house!
Personalized Puzzle: I have gifted this keepsake puzzle before and can attest to the quality (made with luxurious matte paper and the highest-quality chipboard). Also, I ran out of room to include this as a separate item on the guide, but I think this Puzzle Roll Away Mat is absolutely genius!!!
Letters to my Grandchild: This keepsake letter collection is the sweetest heirloom treasure for grandmas to gift to their grandbabies. It includes twelve letters for a grandparent to write, postdate, seal with the included stickers, and gift this paper time capsule for future opening.
Sherpa Throw Blanket: THE $19 Walmart blanket I think I've featured a million times on the blog…but it's just SO good…and SO inexpensive!! We have 4 of these!!! They are so soft and cozy. Highly recommend!
HMBL Home Pillows: The best pillow we've ever owned — and we've purchased a LOT of pillows. Use code NCCHARM15 for 15% off your purchase!
In Case You Missed It