Looking for the most delicious Blackened Cod with Avocado Salsa dish? Trust me this light and delicious fish dish is too good to now make ASAP! Keep reading to grab the recipe below!
Matt has started incorporating seafood back into his diet (hallelujah!) so I've been weaving shrimp and fish back into our meal plan! I dug down deep into the archives last weekend to find this old favorite recipe from a decade (!!!) ago and cannot believe how long it's been since I've made this!
Back in 2012 I made this recipe weekly for almost a year, I think. We were so obsessed with it. Then we got burnt out and I haven't made it since! The original recipe had terrrrrrible photos so I decided to update them over the weekend and posted to Instagram. The amount of messages I received asking for this recipe was wild. So I decided to give it a little refresh and re-post it so y'all could find it easier.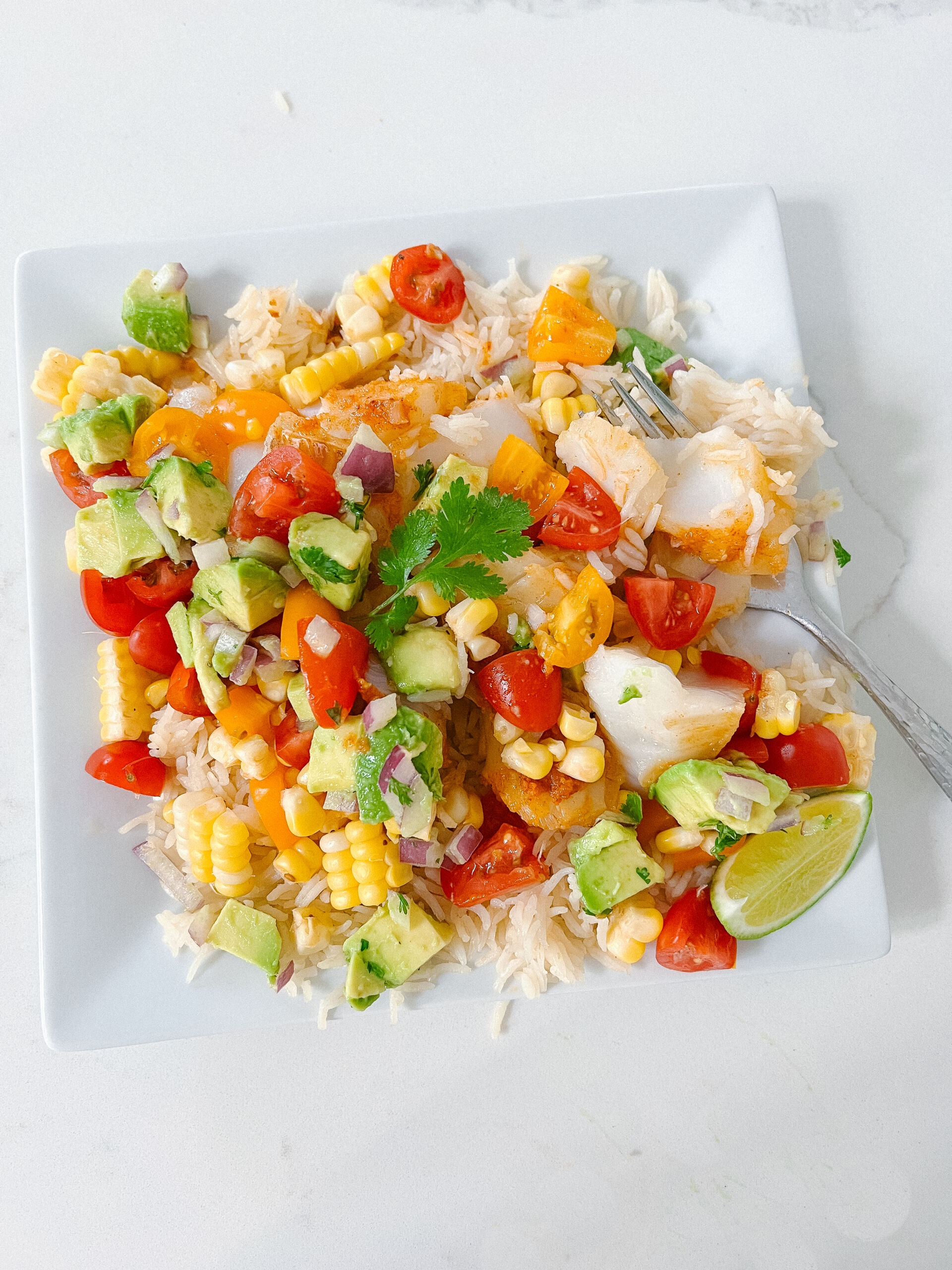 Recipe Notes
The original recipe used canned corn but let me just tell you…fresh corn really makes a huge difference and is worth the 5 minute process of quickly boiling an ear!
I used to make this recipe with tilapia but have since grown to love cod a little more — it's thicker, healthier and a little less fishy. But you can really use any white fish for this meal!
90 second microwave rice for the win, y'all!
Sometimes I grill my fish instead. And the next time I'm going to try it air fried!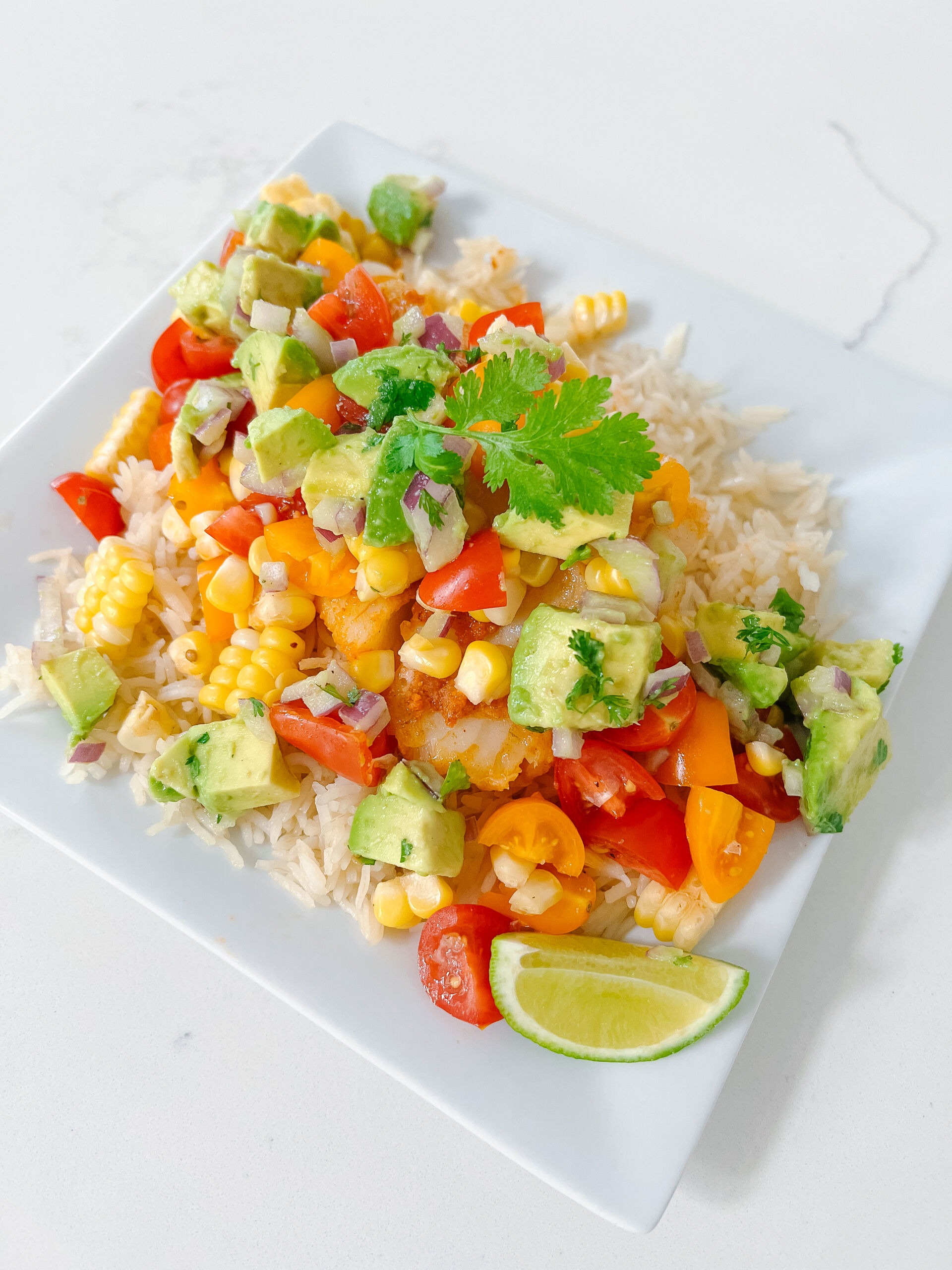 Blackened Cod with Avocado Salsa
Ingredients
1 lb cod filets
1 tbs olive oil
1 cup rice, cooked
FISH SEASONING
1 tsp salt
1/2 tsp chili powder
1/2 tsp ground cumin
1/2 tsp onion powder
1/2 tsp black pepper
AVOCADO SALSA
1 large avocado, diced
1/2 red onion, diced
1 cup fresh corn
1 tomato, diced
2 tablespoons cilantro, finely chopped
1 lime, juiced
Salt to taste
Instructions
1. Prepare rice as directed.
2. In a small bowl, mix fish seasoning ingredients together. Rub tilapia fillets with olive oil and generously sprinkle with seasoning mix. Refrigerate for 30 minutes.
3. Heat 2 tablespoons olive oil in a large skillet over medium heat. Add filets and cook each side for 3-4 minutes, until cod is cooked through (internal temperature of 145F).
4. While fish is cooking, combine avocado salsa in a bowl and mix well, chill until ready to use.
5. Top fish with the avocado corn salsa and serve on bed of rice.