Phew – I didn't think I'd be able to pull this post off this week but somehow managed to get it done! This week has been SO fun and SO wild.
1. Last Day of School Party
SCHOOL'S OUT FOR SUMMER! And we celebrated hard on the kids last day!
I cannot believe 2nd grade was Caroline's first normal in-person school year!!!! For those of you who survived remote schooling…you KNOW how incredible this has been…for our kids…and for the parents! So Matt and I decided to throw a Last Day of School Party on Wednesday evening. The pandemic has made it challenging to get to know all the kids' school friends (and their parents) outside of birthday parties throughout the year. In fact, parents still are not allowed inside the kids classrooms so we have missed out on almost 3 years of class parties too. So it was SO nice to celebrate and spend time with our school friends and parents in our backyard!
I'm planning to write a full post on the party and will share next week!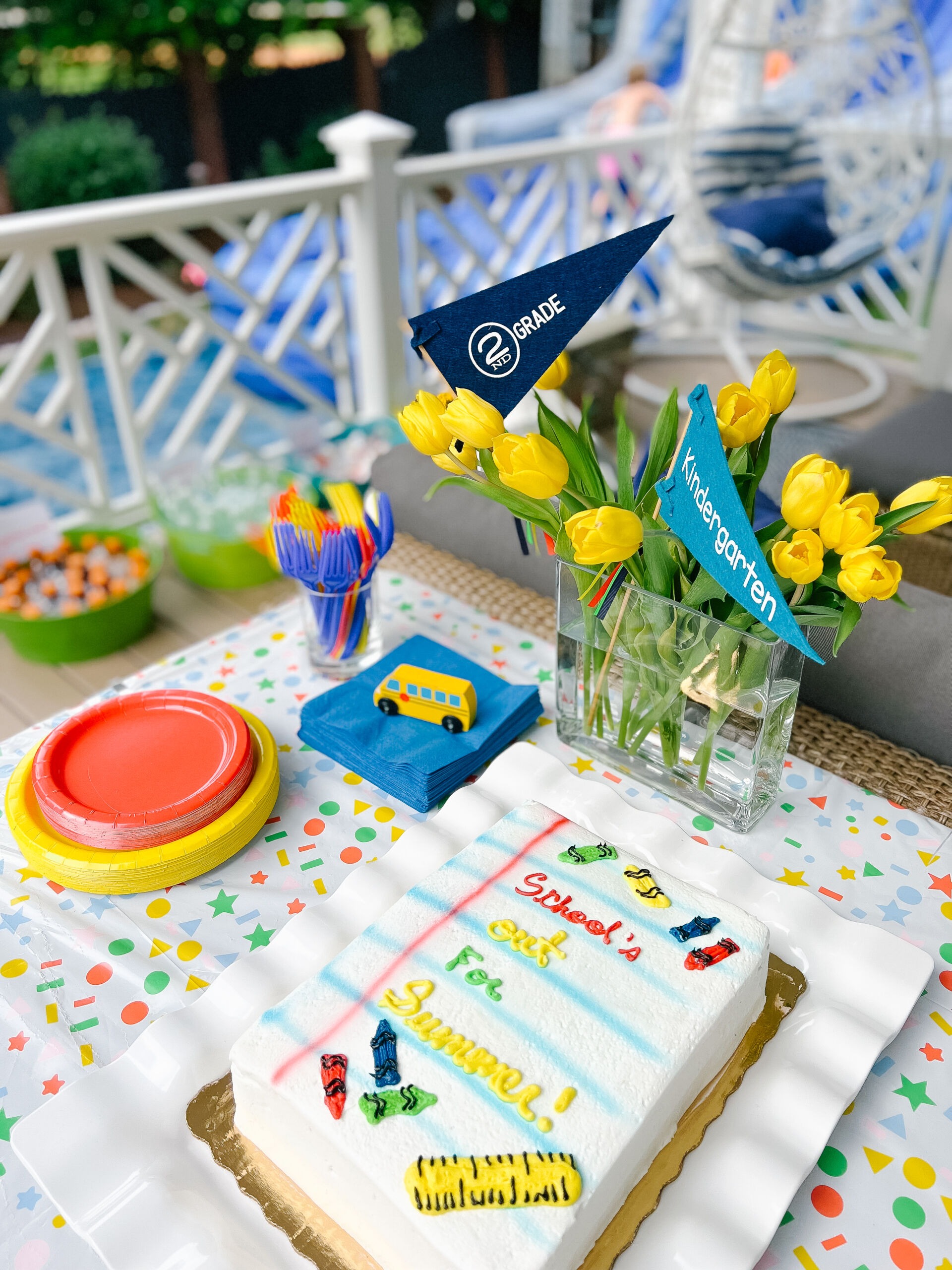 2. Trader Joe's Vegan Caramelized Onion Dip
I try to get to Trader Joe's every few months and this week I did a major grocery haul for party supplies and restocked our freezer and pantry with some of our favorite TJ staples. During this shopping trip I scooped up a few new dairy-free and vegan products to try and wanted to report that this vegan caramelized onion dip is fantastic! Even the kids loved it. I've added it to my Trader Joe's Vegan Finds blog post too.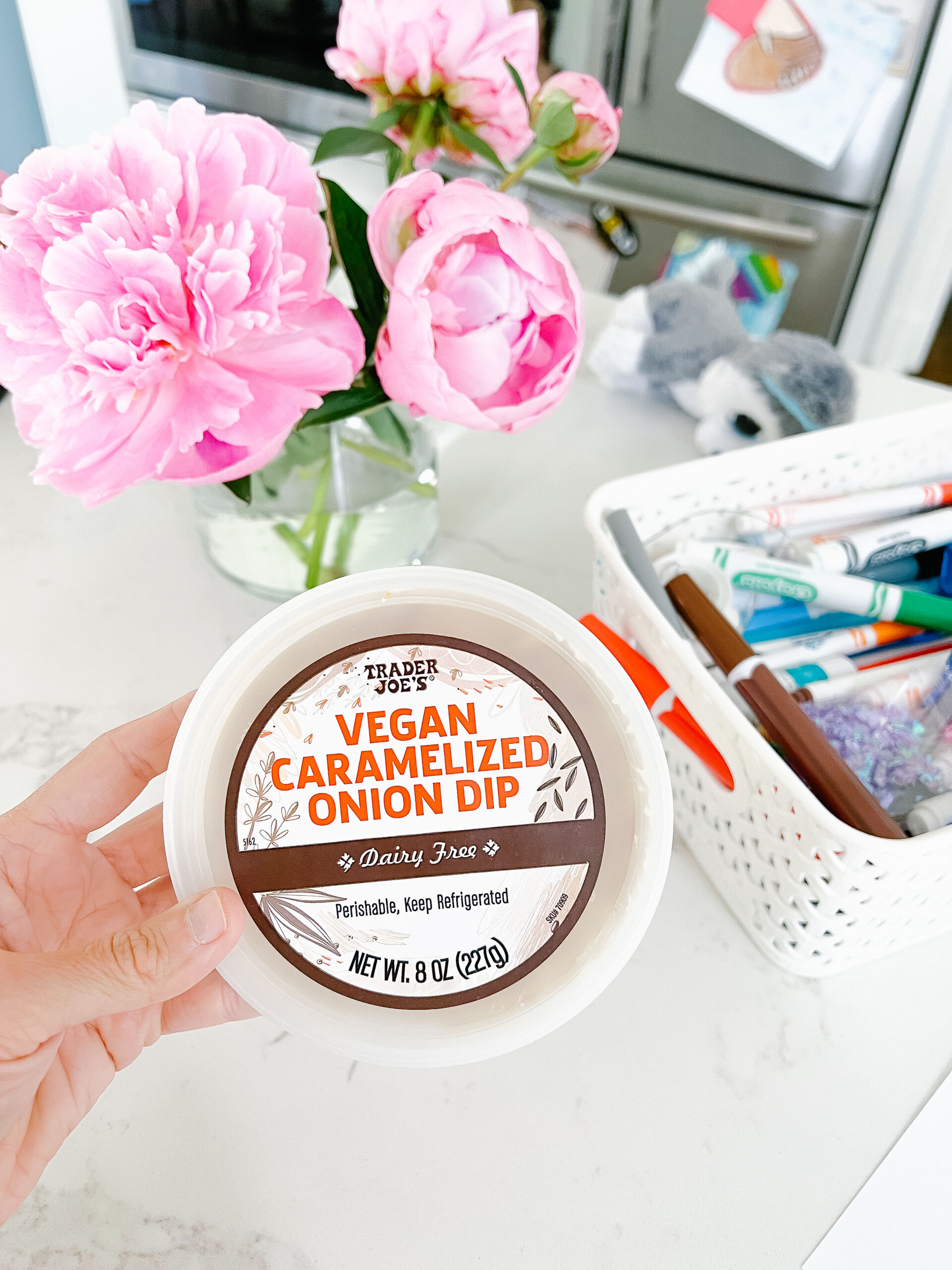 3. Claire's Trip down Memory Lane
I was cracking up over all of your messages and stories y'all shared with me in response to our Claire's visit yesterday!
Side note: Did you know you can now host birthday parties at Claire's?! One of my readers told me this! Brilliant.
Anyway, we ran to the mall to tackle some Father's Day shopping, eat lunch at the food court (might be my new favorite mom hack — everyone got to pick what they wanted to eat and was happy) and Caroline couldn't pass by Claire's without stopping in. The moment we stepped foot inside the store, the explosion of glitter, fake diamonds and colorful scrunches immediately took me back to the my childhood (shout out to my mom for spending countless hours of her life waiting for me and my sister to fill our little baskets with BOGO sparkly key chains, multi packs of stud earrings, body glitter, mood jewelry and so much more!
After spending way too much time shopping, Thomas and Caroline decided to use money from their piggy banks to split a BOGO deal on some random plush animals.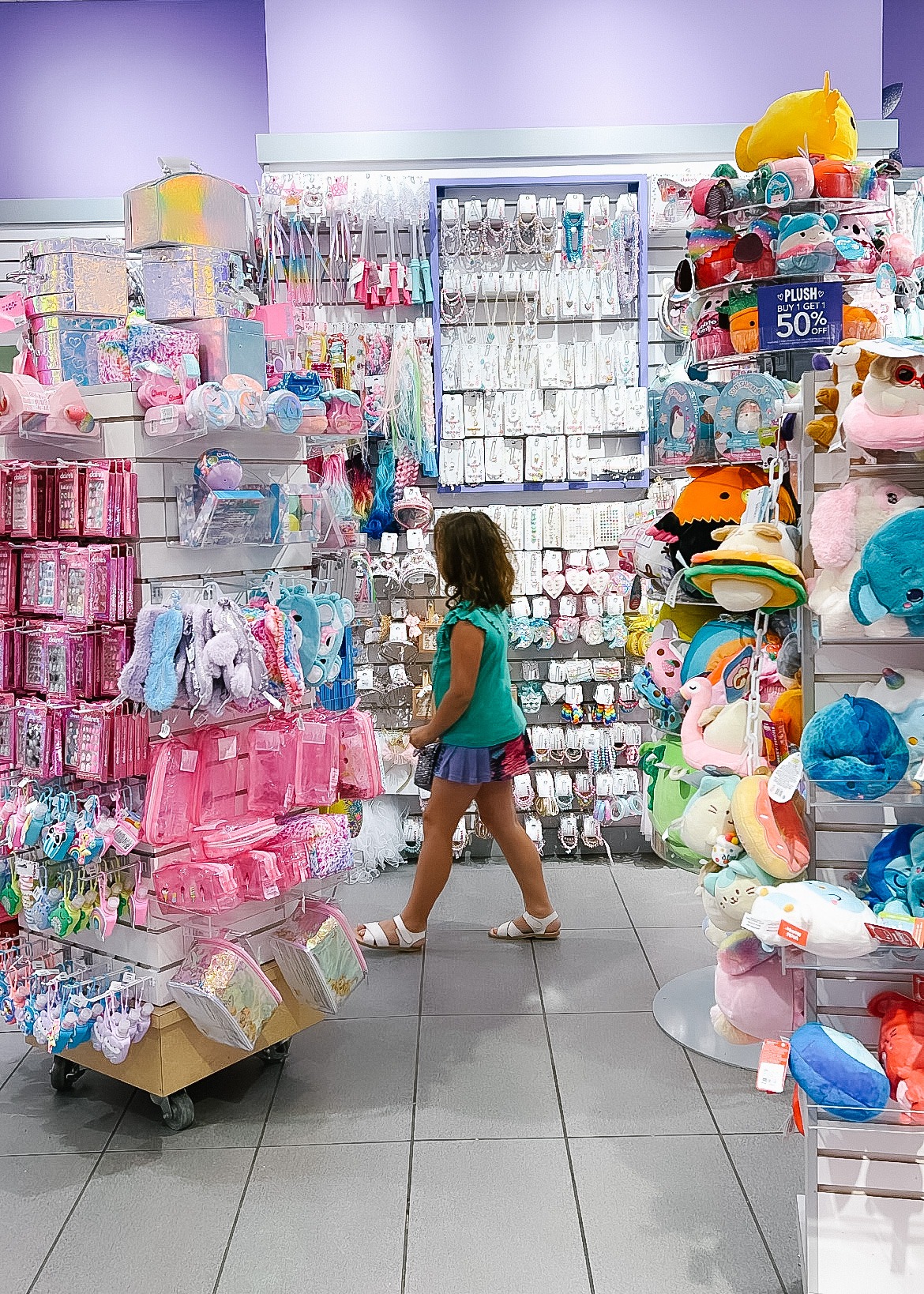 Want to keep going down memory lane? You may like this post: 20 Nostalgic Things That Make Me Feel Old
4. Book Review: The Golden Cage by Camilla Läckberg
Rating 3/5: There's a LOT going on in this story and admittedly, I was multi-tasking a lot while listening to this book so maybe my review would be a bit better if I was paying closer attention (especially because the book jumps around in time). Even though I didn't love the main character, I do love a good revenge tale (even when the premise is a bit cliche), so most of this book was entertaining to listen to. However, I think I would have enjoyed this book more as a hardback since the plot is complex, there are so many twists and the story is told in part through flashbacks (which is NOT noted in the audio chapter headings).
Book Summary: Faye has loved Jack since they were students at business school. Jack, the perpetual golden boy, grew up wealthy, unlike Faye, who has worked hard to bury a dark past. When Jack needs help launching a new company, Faye leaves school to support him, waitressing by day and working as his strategist by night. With the business soaring, Faye and Jack have a baby, and Faye finds herself at home, caring for their daughter, wealthier than she ever imagined, but more and more removed from the excitement of the business world. And none of the perks of wealth make up for the fact that Jack has begun to treat her coldly, undermining her intelligence and forgetting all she sacrificed for his success. When Faye discovers that he's having an affair, the polished facade of their life cracks wide open. Faye is alone, emotionally shattered, and financially devastated–but hell hath no fury like a woman with a violent past bent on vengeance. Jack is about to get exactly what he deserves–and so much more. In this splashy, electrifying story of sex, betrayal, and secrets, a woman's revenge is a brutal but beautiful thing.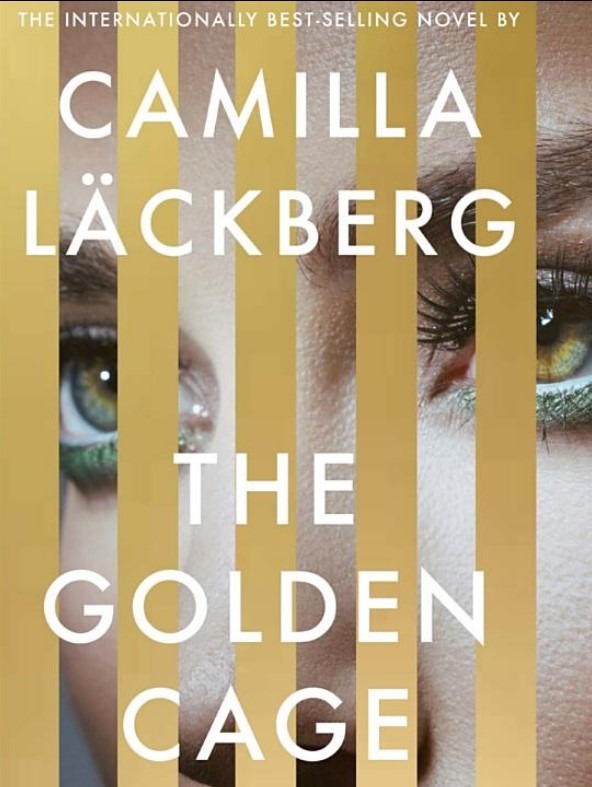 5. Ranch Seasoned Shrimp Salad
For salad night this week I made shrimp seasoned with a ranch packet and it turned out SO good and was SO easy. I melted a few tablespoons of plant butter, tossed in my shrimp and a few lemon slices, sprinkled it with a packet of ranch mix and voila!
For the salad, I used a blend of kale and romaine, then added cherry tomatoes, avocado, red onion, quinoa and cucumber. The kids ate the parts of the salad they liked so I'm calling it a win. However, our favorite no-complaint salad right now is still the…Jennifer Aniston Friends Salad!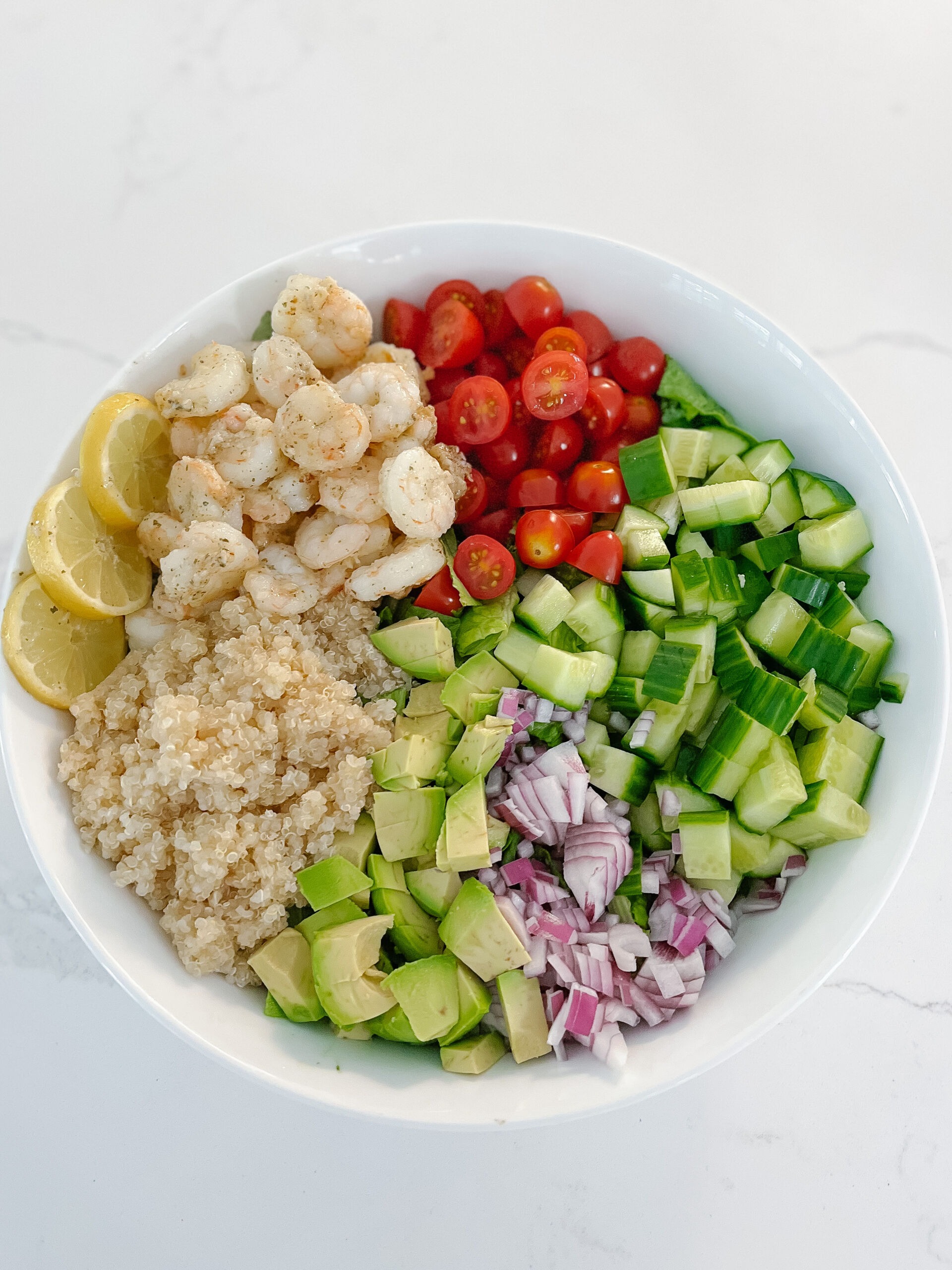 Have a great weekend!
In Case You Missed It
Related Posts
Promo Code! This year we surprised our teachers, bus drivers and some of our school staff with Tiff's Treats cookies as part of their end of year gifts! And Tiff's Treats gave me a promo code to share with my readers too! Use code CAROLINA25 at checkout for 25% off your cookie order for the month of June. Psst — Cookies would make an excellent gift for your dad and/or father-in-law too this Father's Day.