Happy Friday!
1. Holiday Shopping Checklist
I had so much fun shopping the Prime Day Sale with y'all and hope you were able to check lots of holiday gifts off your shopping list this week! And thank you all so very much for your kind feedback and messages regarding my sale coverage. It really means so much to me! I truly have the best community ever.
Alright, for those of you who have lots of little boxes showing up on your porch that you're planning to hide, I wanted to share my Christmas Gifts Checklist!
This year I updated the list to include "hiding spot" because we ALL know we hide boxes all over the house and inevitably forget about one when scrambling on Christmas Eve. So I hope you can use this list to track the gifts you've purchased, the gifts you still need to purchase, and WHERE you are storing them all!
The checklist below is an image, so you can either right-click it and download it OR I've created a PDF version that you can download and print!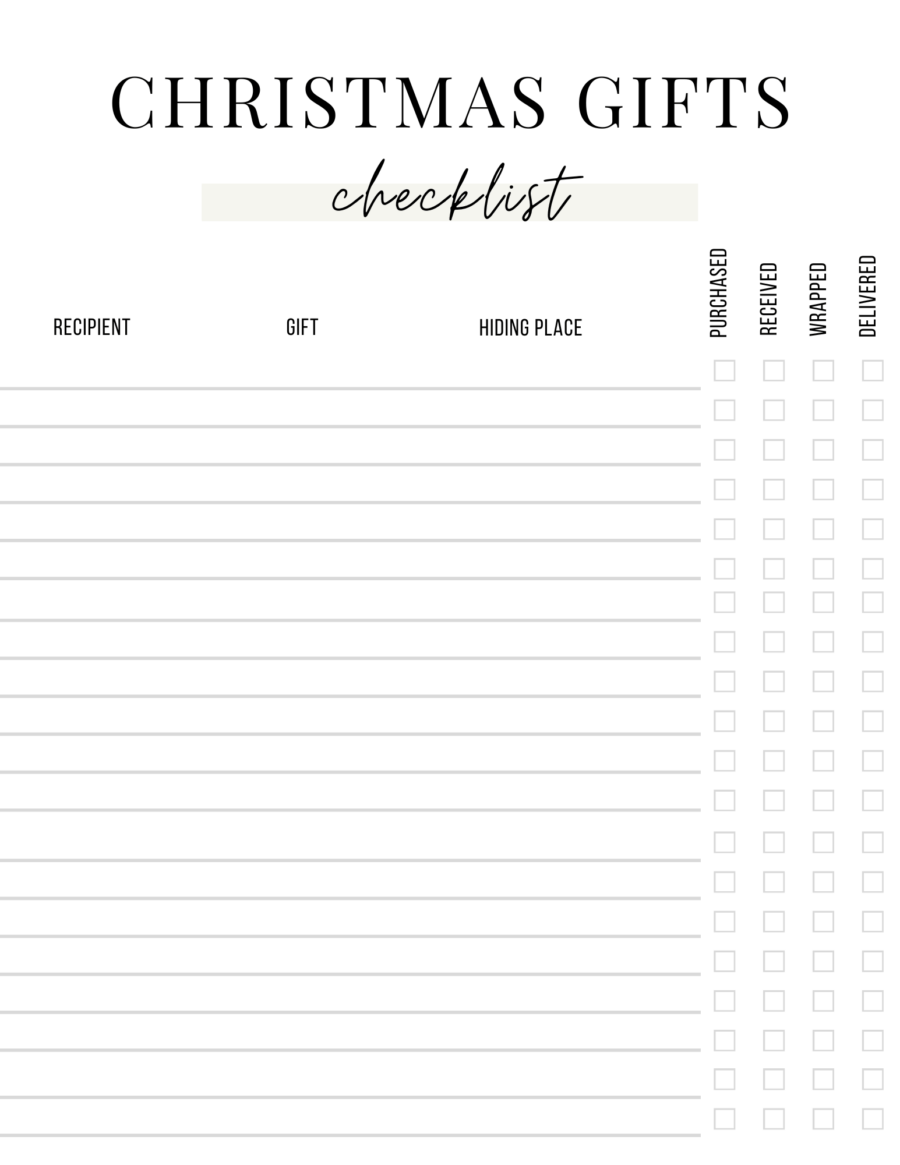 2. Caroline's School Art Display
Caroline's superhero art was selected by her art teacher for display at school! She was SO proud and excited when she learned her project had been chosen. In fact, this is her second piece of art selected for display since she started school! And Matt and I got to see it in person earlier this week while we were there for a meeting! I just love watching her little creativity bloom!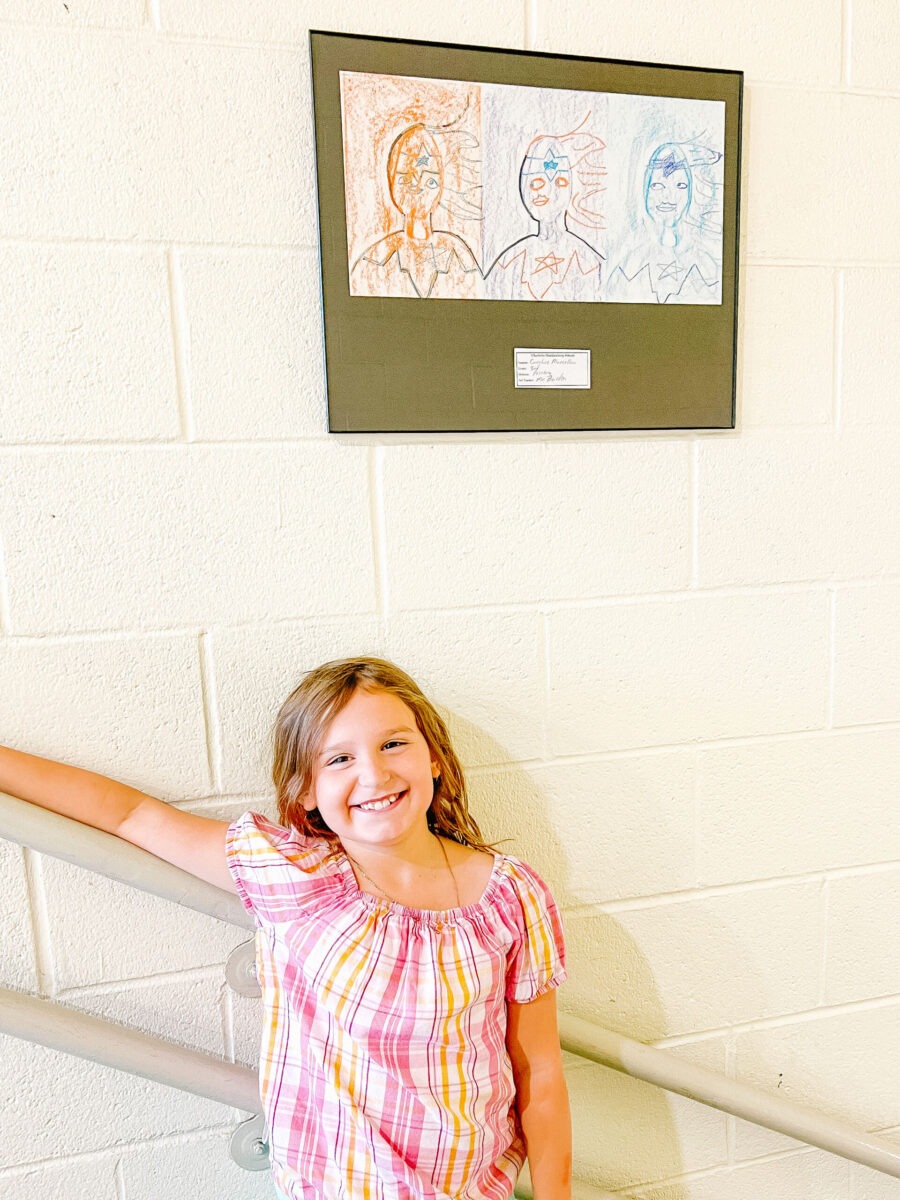 3. Short Sleeve Sweater Outfit
For this month's Evereve outfit, I picked out a cute waffle knit short-sleeve sweater (perfect fall transition piece) and paired it with these fun angled raw hem skinny jeans. It's been such a comfortable and casual outfit for running errands and watching soccer practice this week!
Don't forget to use code CHARM15 for 15% off your first order.
Outfit Details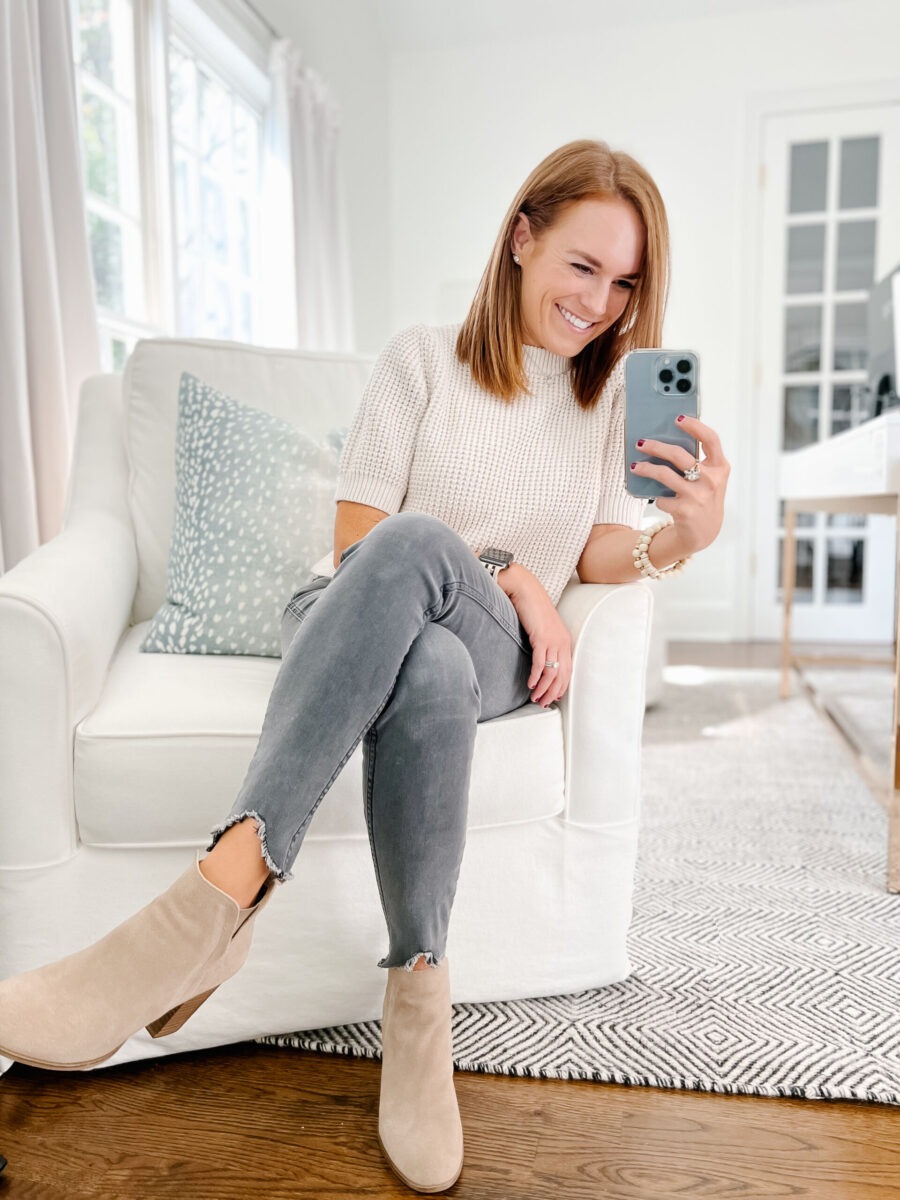 4. Halo Top Fruit Pops
Matt and I are absolutely addicted to these right now. We go through multiple boxes and multiple flavors a week. ALL of the flavors are SO DANG GOOD, but our favorite flavor is coconut (second favorite is strawberry)! If you haven't tried these, I highly recommend!! We purchase ours from Walmart.
Fruit Pops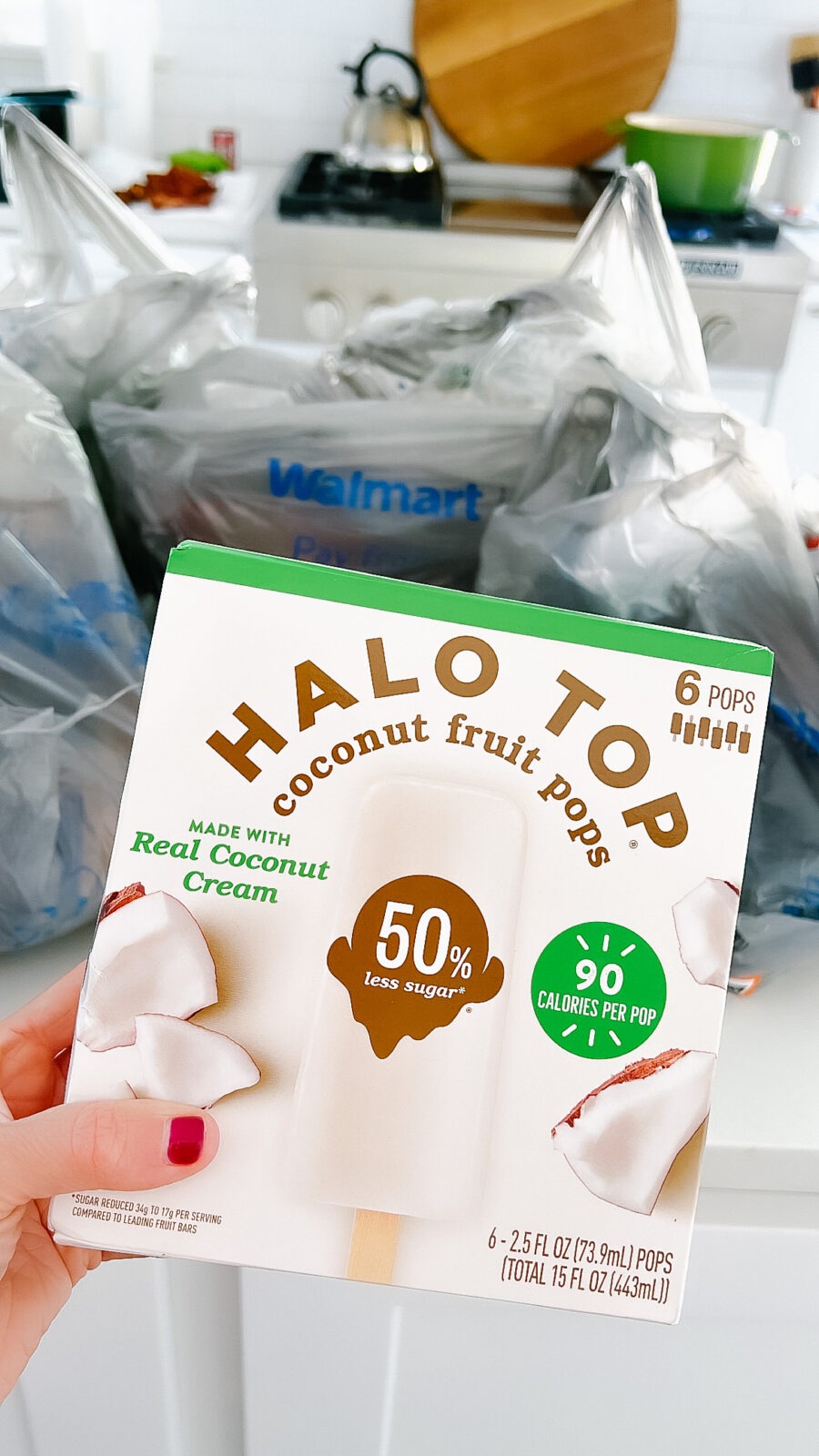 5. Halloween Fireplace Mantel
I purchased these fun flameless tapered candlesticks during the Prime Day sale and LOVE them on my fireplace mantel! At night they are even prettier, they have a subtle flicker and they look SO real!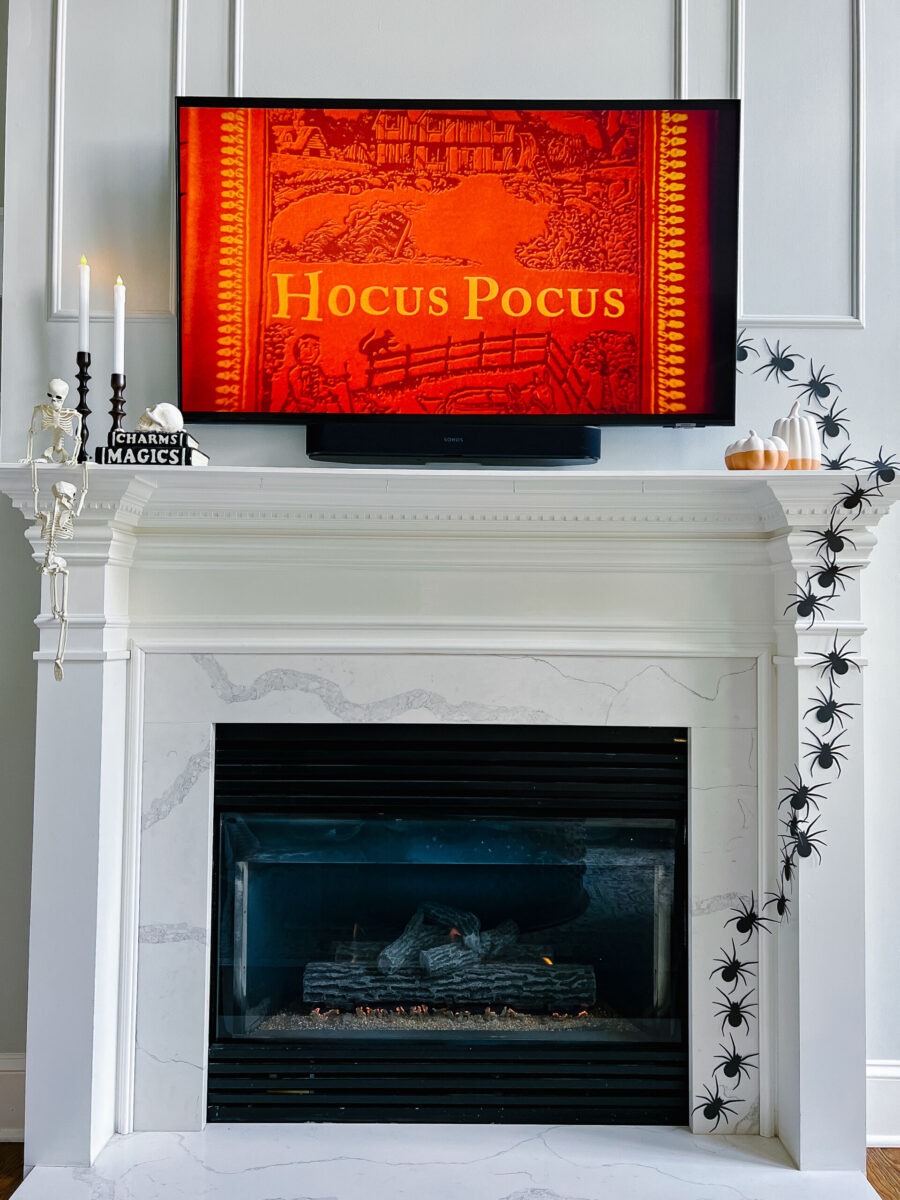 In Case You Missed It