Happy Friday! It's been a wild week around here! So glad it's Friday!
one // I mentioned earlier this week that I started a new job! In fact, I've been in orientation every day this week learning all the new systems, people, processes, etc. Anyway, my regional law firm officially merged with a large national firm last week. To be honest, the past few months have been extremely stressful leading up to the merge date. I (along with my entire department) had to interview for a job at the new firm months ago and after much anticipation finally received an offer two weeks ago. It's been a bittersweet transition — we lost a lot of really great people in the merge and my office was significantly impacted. However, I am grateful and excited about my new role and have lots to learn. To treat myself, I purchased the Capri Blue Volcano Reed Diffuser for my office and it makes me so happy when I walk through my door! The scent is absolutely heavenly and I've had so many people comment on how amazing my office smells. This would make for an amazing Christmas gift too for friends, co-workers, family members, party hosts…and for yourself.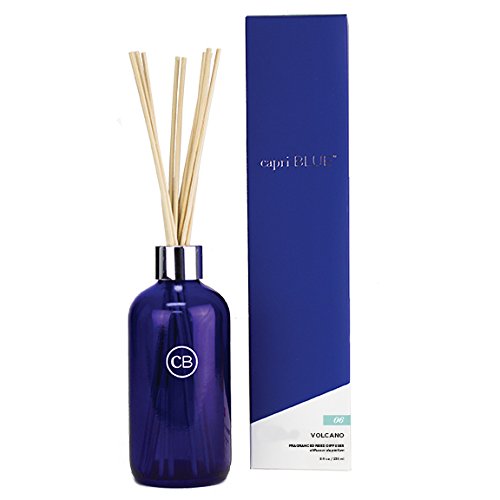 two // We started our kitchen renovation this week and our contractor warned us that once they started opening up walls there could be surprises. And our first surprise…a MASSIVE hornets nest inside our kitchen wall!!! Look at this. Insane. I had to have our pest control company come out immediately to remove it.
three // Matt's guy gift picks of the week — a standing desk and a growler! He loves and uses both of these items a lot. These are obviously bigger gifts — we're working on a post together to share awesome gift ideas across a wide variety of price points!

Find a lot more of our gift recommendations for guys HERE!
four // For the past few months I've been using the Marco Polo app to keep in touch with some of my girlfriends on a daily basis and absolutely love it. It's video text messaging similar to Snap Chat but way better — it's not social, just private unfiltered (often makeup-free) messaging. It's such a fun way to quickly check in and share the good, the bad and the ugly, what's on our agenda for the day, what we're making for dinner, what we're stressed or excited about and more. And you can check the messages when it's convenient for you. This app has brought me a tremendous amount of joy and I can't recommend it enough — especially for long distance besties!
five // [GIVEAWAY] I recently received the Best of Beauty Counter Set and am loving these 4 best selling products! I really loved the multi-masker set I blogged about last year and was even more excited to see Beauty Counter included my favorite charcoal mask in the "BEST" set…because that mask is the best. And the set also includes a cleansing balm, lightweight moisturizer and brightening facial oil (an Allure "Best of Beauty" Award Winner). This would be such a fun Christmas gift to give the beauty product lover in your life.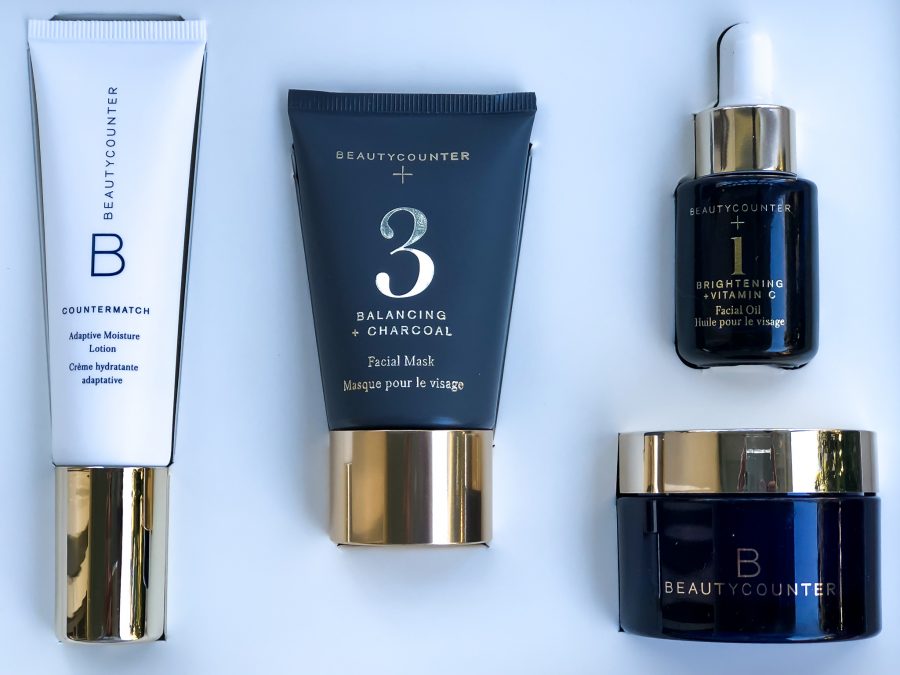 GIVEAWAY
Lyndsey generously offered to give away a Charcoal Essentials [Limited Edition Set!] to one lucky reader! To enter, ALL you have to do is follow Lyndsey on Instagram and leave a comment letting me know you followed her!
The contest will run through Nov. 14 and the winner will be selected at random and announced back here on Nov. 15! Good luck!