Happy Friday!
one // Caroline has been asking to help more and more around the kitchen recently. She has been really excited to help cook (& clean) and overall just help out. However, I'm totally guilty of telling her "no thank you" when she asks sometimes because I'm in a hurry or don't want to clean up the extra mess I know it will likely create. And then I read this article and have been trying to say YES to more things. So together we've been working our way around the kitchen lately and it's been really fun to see how happy it makes her to learn new things.
two // Sharing another fun podcast recommendation — It Sounded Like a Good Idea at the Time. Hosted by two local mamas, Caroline & Hannah, this podcast is so entertaining and covers a myriad of topics from mommyhood to life in the corporate world. These ladies are intelligent, witty and fun. Highly recommend!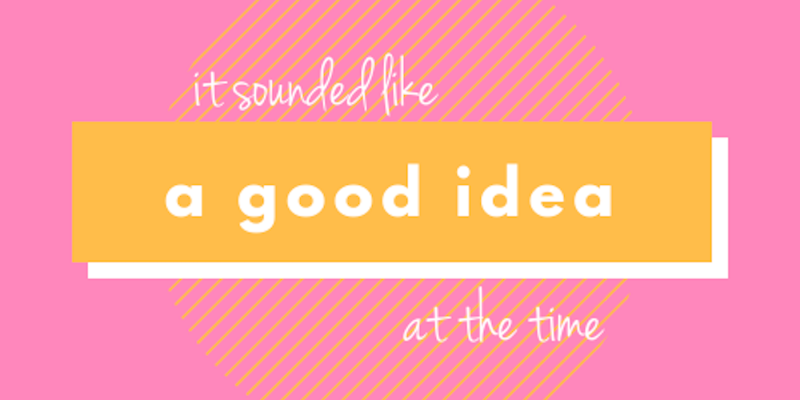 three // Over the weekend I did a majorly overdue deep cleaning on my makeup brushes. This silicone makeup cleaning mat ($6) I use helps get SO much more makeup out of my brushes than just swirling them around in the sink or a cup of soapy water. I also use this makeup brush shampoo ($5) and love it. This combo helps me quickly and efficiently spruce my brushes back up!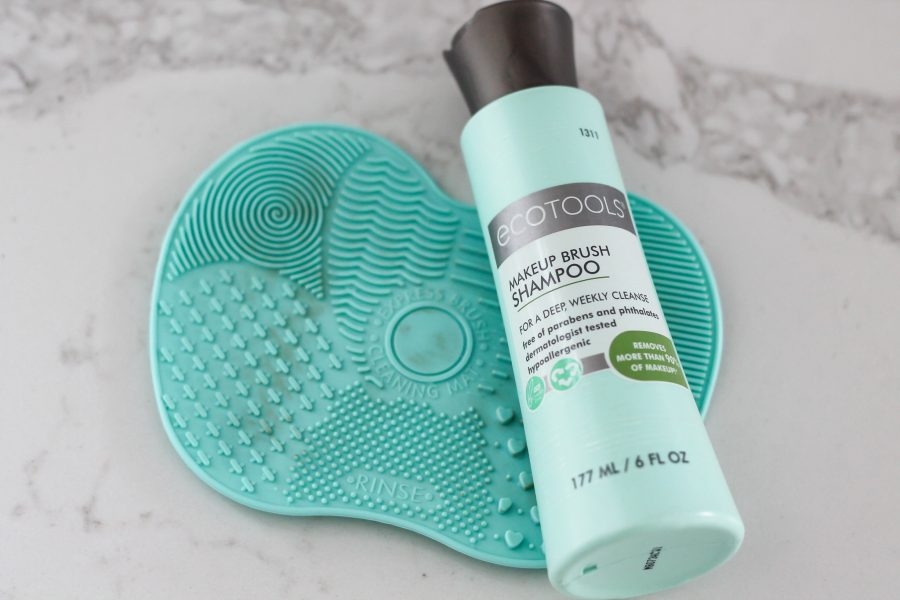 four // Book review!! Awhile ago one of my girlfriends sent me the book Hope Heals: A True Story of Overwhelming Loss and an Overcoming Love, and I finally cracked it open over the weekend and was immediately hooked. I flew through it in just a few days — a record for me since it normally takes me like 6 months to read a book. My review:
Author: Katherine & Jay Wolf

Genre: Biographies & Memoirs
Back Cover Summary: Katherine and Jay married right after college and sought adventure far from home in Los Angeles, CA. As they pursued their dreams, they planted their lives in the city and in their church community. Their son, James, came along unexpectedly in the fall of 2007, and just 6 months later, everything changed in a moment for this young family…
Amazon Rating: 5 stars
My Review: A+! Five stars! This incredibly well-written, beautiful story had me hooked and emotional from the first few pages. Surviving a stroke that should have killed her, 40 days in ICU, defying every prognosis, learning to talk, eat, walk and more, Katherine is truly inspirational. Her story takes you through her deepest, most excruciating moments to finding hope, healing and a renewed purpose in life…all with her devoted husband Jay by her side. I could not put this book down!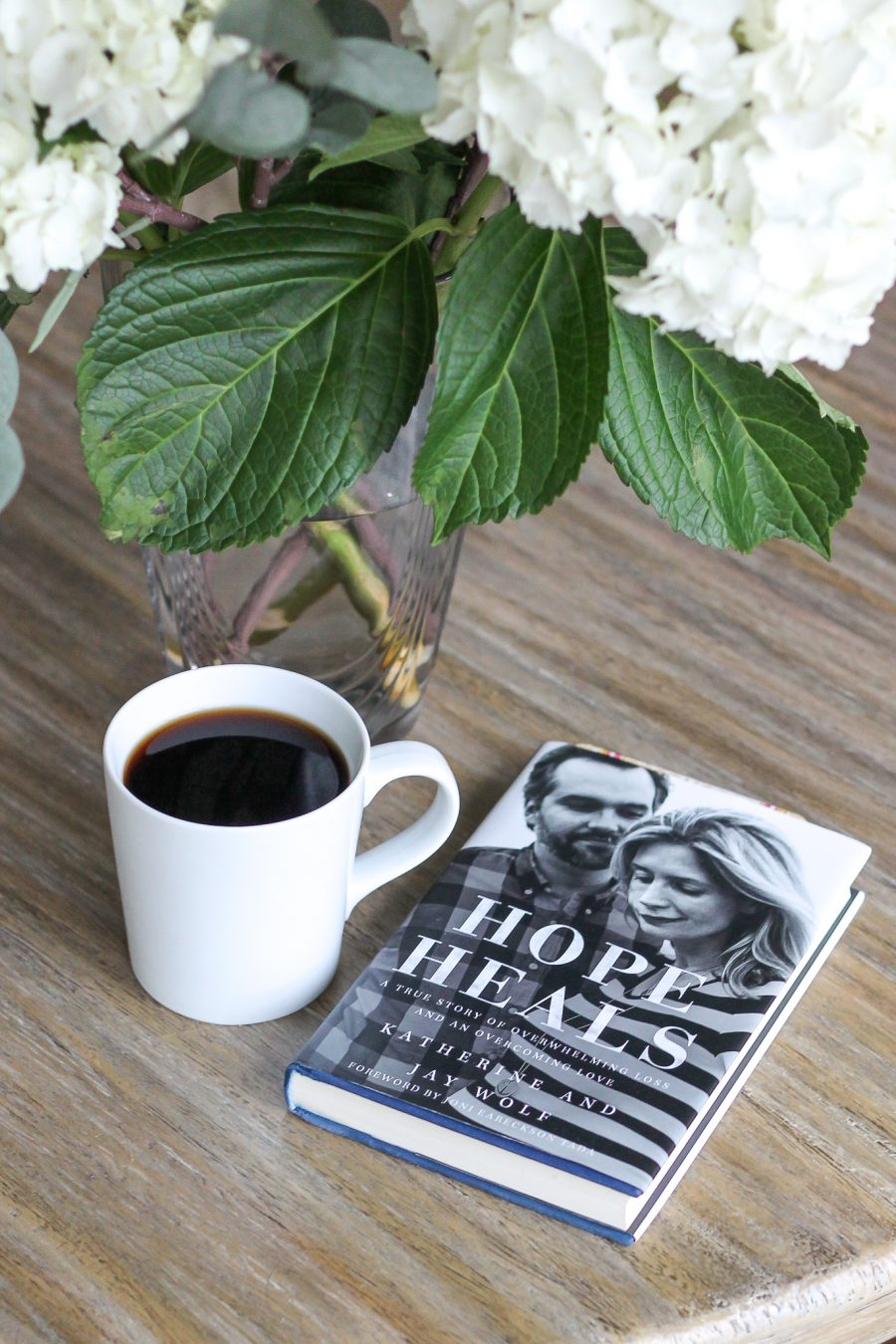 five // Another installment of recent Amazon favorites! I've had a lot of great feedback from y'all on these so I'm going to keep them coming! As always, you can find my favorites in real time anytime here!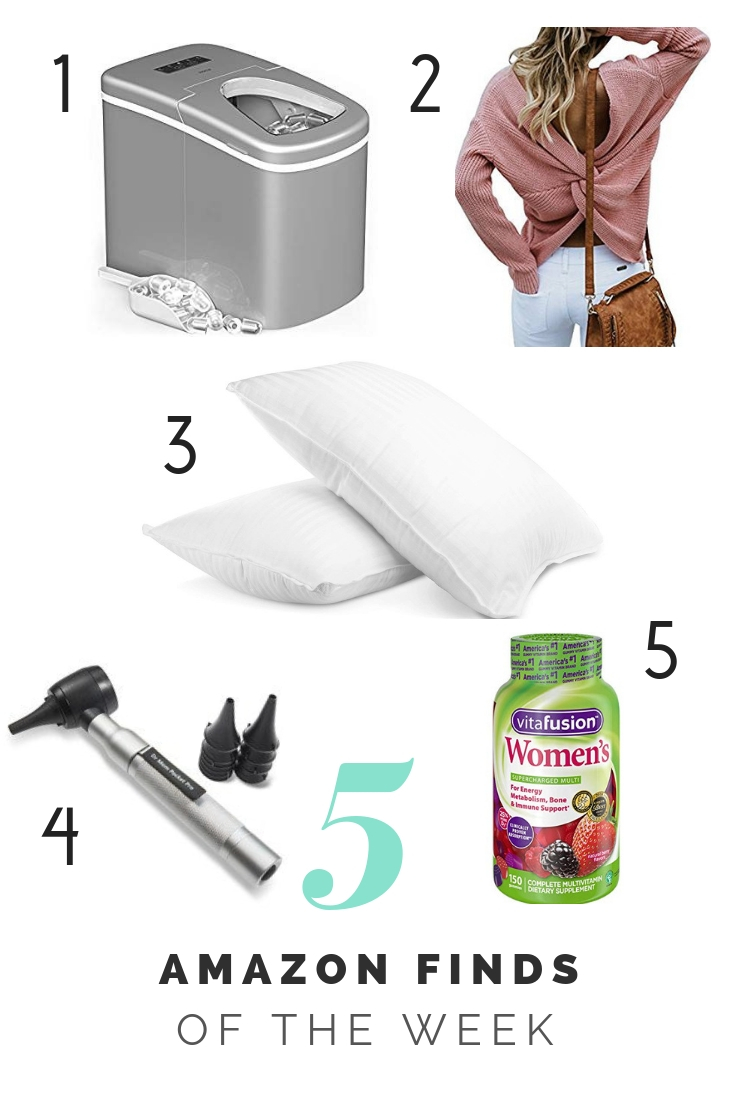 1. portable ice maker // Our ice maker broke about 6 months ago so I'm not sure why it took us so long to pull the trigger on this incredible portable ice maker! Perfect for parties or every day ice, this machine makes the softest bullet cubes — FAST. You can store the machine anywhere (like the garage) and just pour the water into the reservoir when you want ice…and a new tray is made every 8 minutes!!!
2. criss cross sweater // The cutest sweater ever that you can dress up for date night or down for running errands. Comes in several colors!
3. pillows // In our constant quest to identify what is waking Thomas up in the middle of the night we decided to try out new pillows. With 4,600+ amazing reviews, we decided to grab this set for his bed. Unfortunately they have not kept him soundly sleeping through the night but these pillows are SO amazing that I ended up purchasing a set for me and Matt too.
4. Dr. Mom otoscope // Another item I don't know how we've lived without for so long!! During cold season especially, Thomas is extremely prone to ear infections. I hate not knowing whether or not to take him to the doctor — most of the times he doesn't even talk about ear pain or spike a fever until things get really bad. Now I can peek into his ears any time to keep an eye on things and it's been amazing. And don't worry, the set comes with instructions for distinguishing healthy ears vs infected ears.
5. Vitafusion Women's Gummies // Switching over to gummies has enticed me to take my multivitamin regularly! I did a ton of research on women's vitamins and the 3,000+ reviews on these sold me. They are delicious and packed with vitamins and minerals.