Hello friends! Matt and I are heading to NOLAAAAAAAAAA this weekend! I'm excited but Matt is ecstatic to be back in his old stomping grounds! I am attending a conference that starts in a few days so Matt and I decided to head up early to spend a weekend together in his alma mater city. You can find us on Insta if you're dying to see one million pictures of beignets and hand grenades. I kid. I kid.
Anyway, I wrote a post for ya before we sprinted out of daycare and to the airport this morning!
one. Last night Matt's law firm hosted their Annual Masters Tournament Party event at Heist Brewery. I was able to stop by for a little bit to say hello before scooping up the kiddos for swim lessons. The event was a huge success per usual, the food was amazing and guests took home lots of cool M&T logo'd golf swag — golf tees & markers, pens, t-shirts, beer mugs, koozies, etc.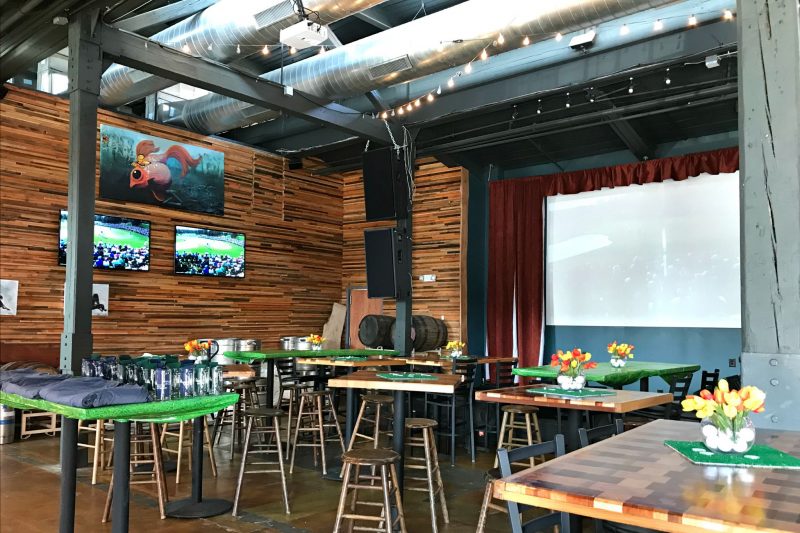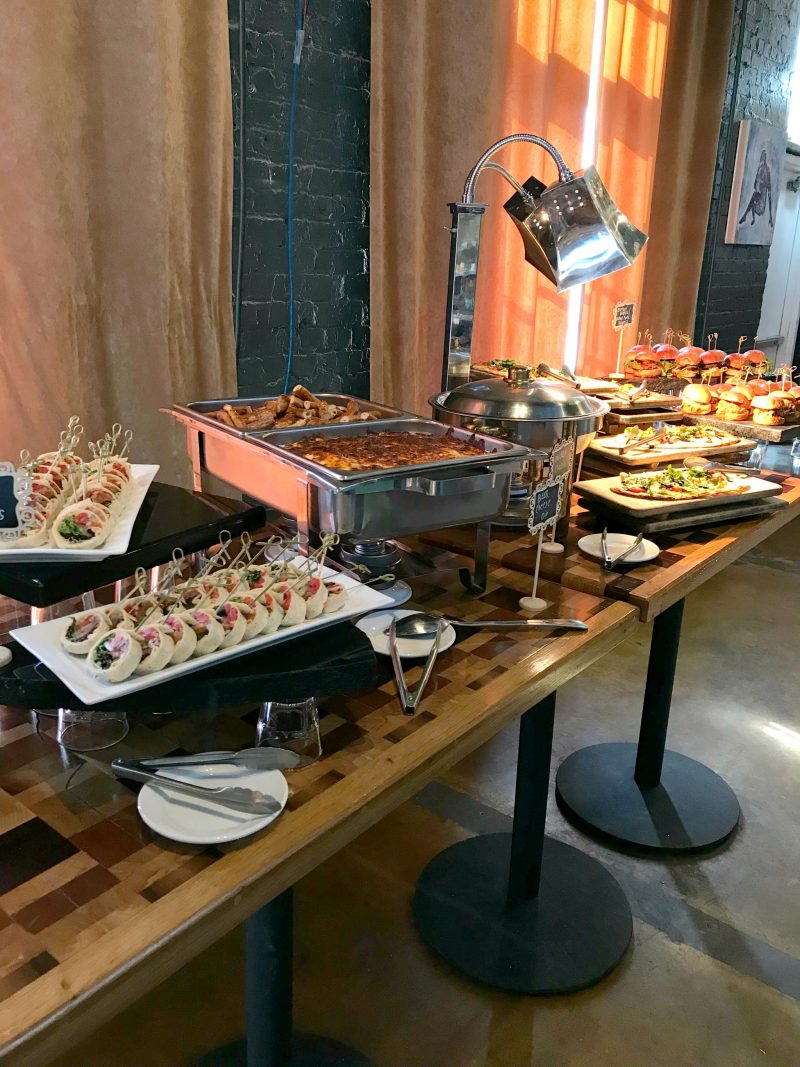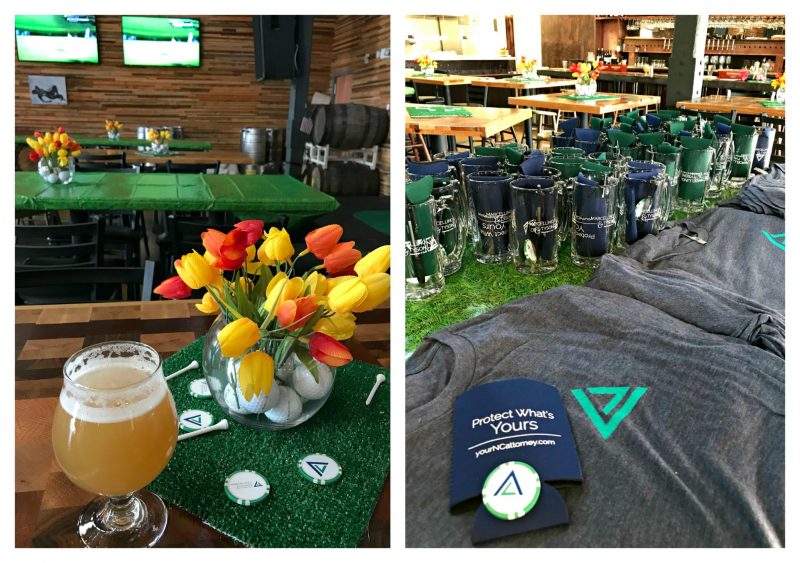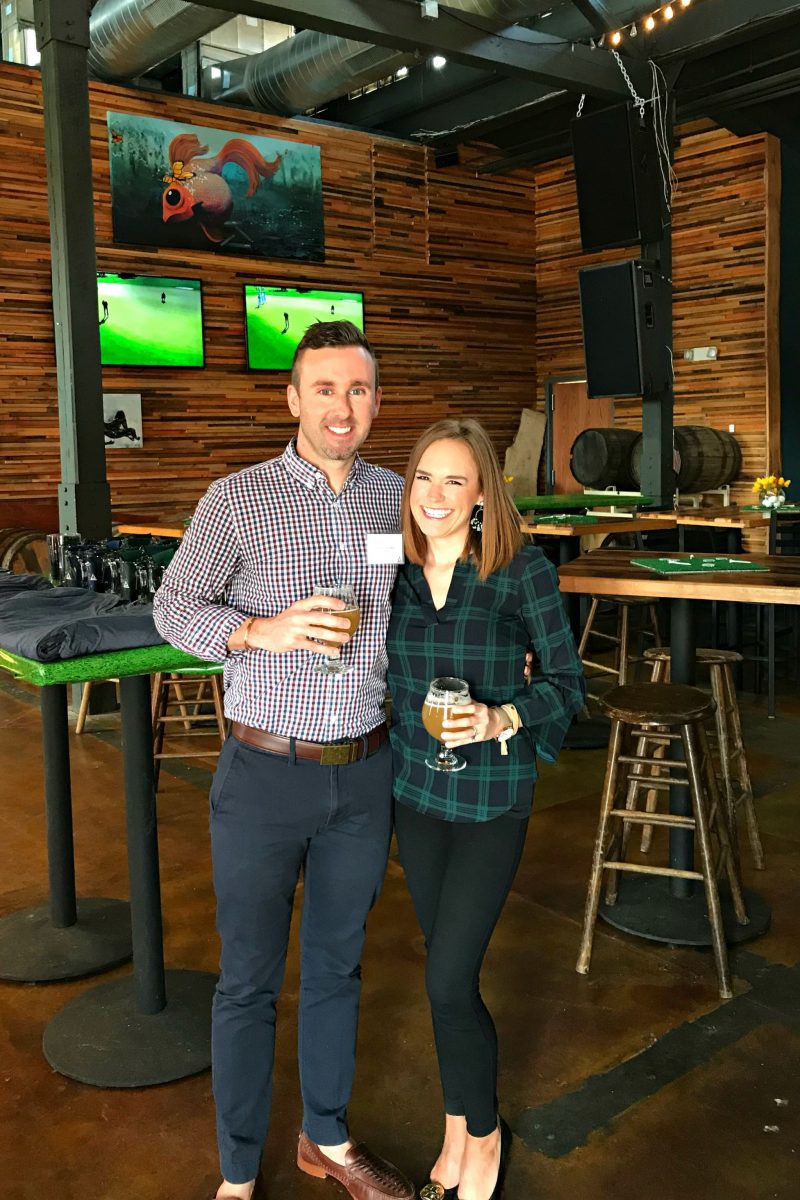 two. Earlier this week I ran to Target sans kids. Technically, I went for contact solution, pull-ups and more Melatonin gummies for the kids but you know how it goes — I spent my entire Target budget for the month within the first 3 days of April. And since I love peeking in to other blogger's shopping carts I thought I'd share a few of my favorite things I definitely needed from Target. Definitely.

Kimono // Doormat // 3 pairs of shorts for Tom // Drink dispensers for Caroline's birthday party (cute & cheap!) // Goodnight Essential Oil // BaubleBar Necklace
three. Our next ginormous home project to tackle is our backyard. Matt has been anxious for Spring so we could finally get some things started. Our first order of business was to remove a handful of huge trees. Some were dead, some were leaning uncomfortably close towards our house and some were gumballs (the worst tree of all time). Now that the trees have been removed we have so much more sunlight and less roots soaking up the nutrients in the soil to finally work on growing grass — Matt's dream!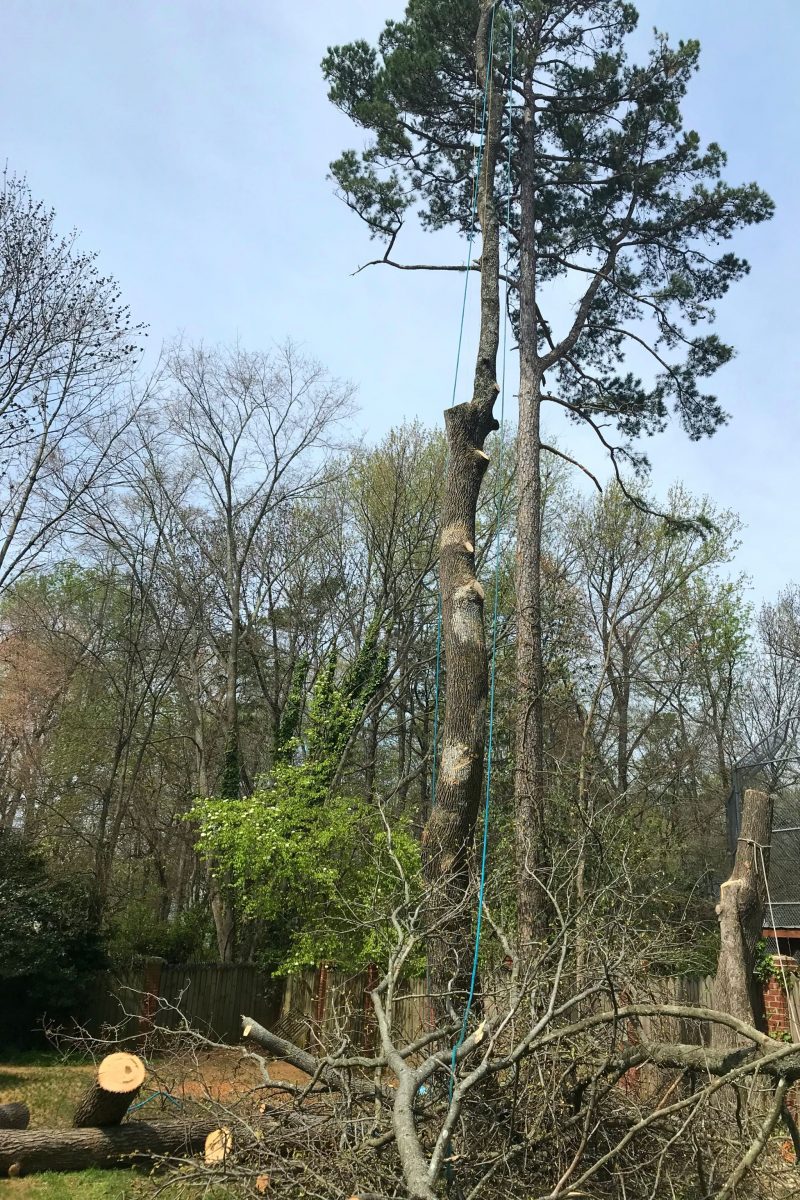 four. I really wanted to buy a new outfit for the conference I'm attending and found the most perfect dress. I am so in love. And then I turned around and the material on the back is so thin you can see through it. Huge disappointment. Can someone tell me where I can find a better quality version that Matt will let me wear out of the house?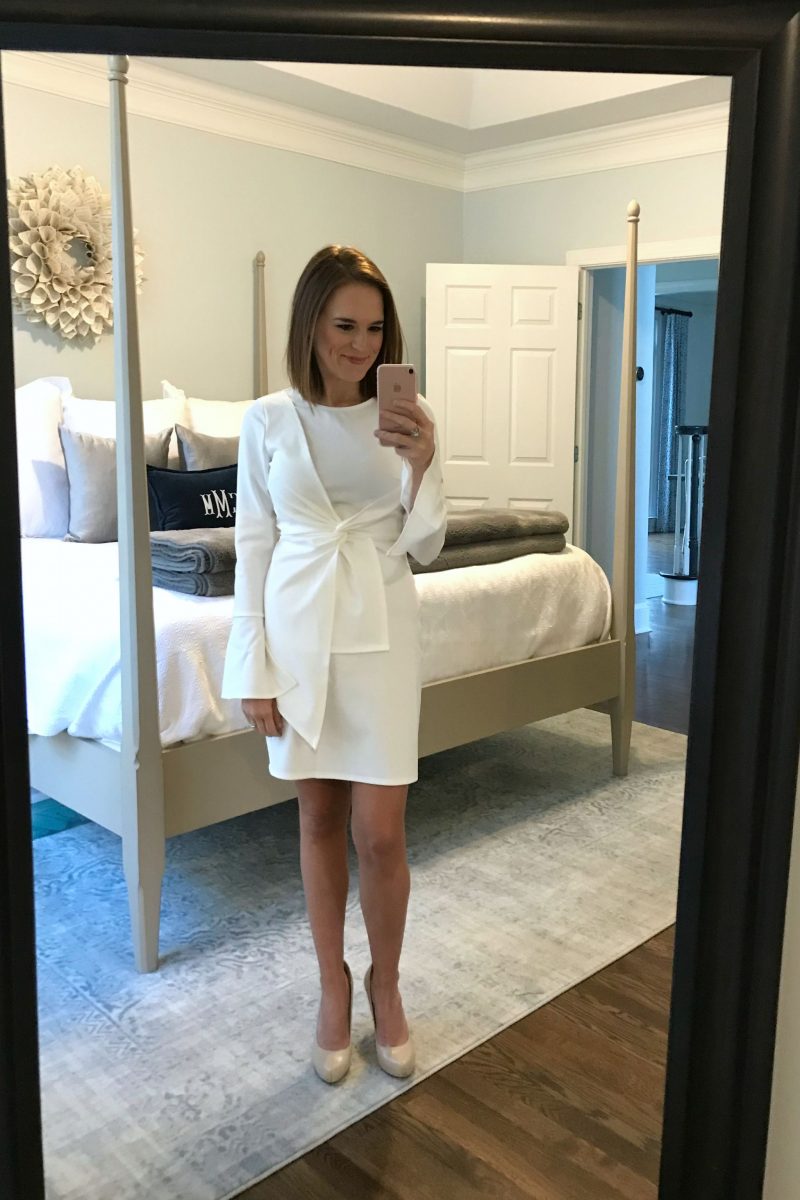 I did have two successful outfits though. A cute ruffle sleeve dress and this crop top mini dress. It doesn't photograph well but it's awesome in person.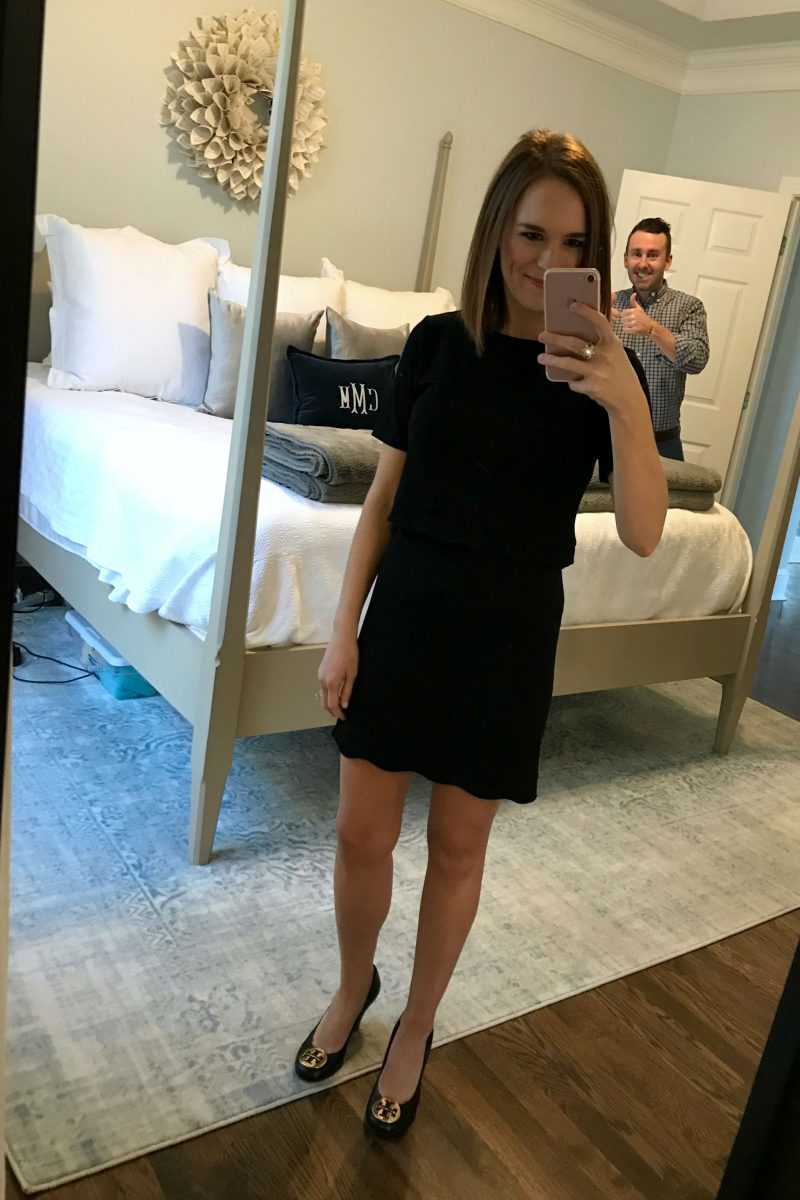 five. I have another product for you this week since y'all are loving the product recs! I desperately need to add volume to my hair. It is so flat and straight no matter how much I tease the heck out of it. While complaining to my girlfriend Abby about my lack of volume and obsessing over her voluminous hair she let me in on two of her volume secrets — Moraccanoil Root Boost and Oribe Dry Texturizing Spray (which is now on my wish list)!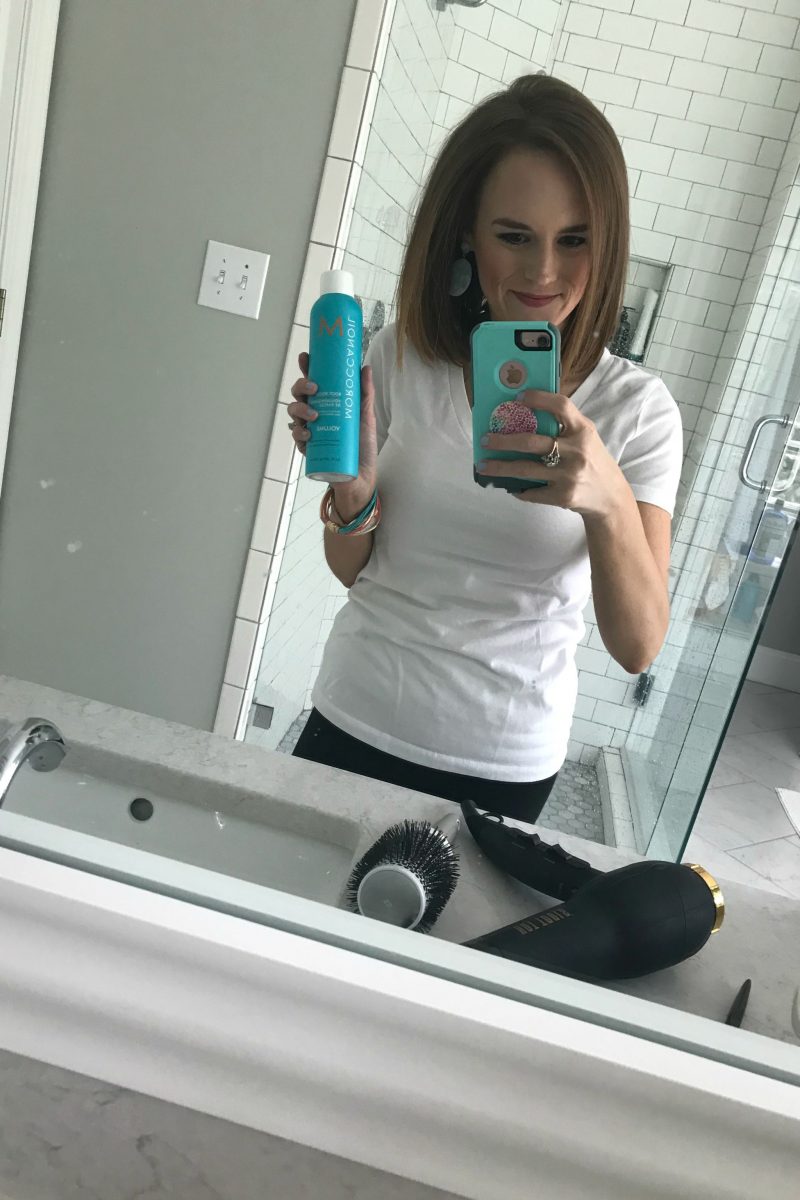 **no link-up today, friends! Sorry! We're having technical difficulties!