Happy Friday! We've got a lot to tackle before getting on the road after work today for Thomas's birthday camping weekend! So let's get right down to it…
1. Ice Cream Bucket List
We just checked off our second ice cream shop on our summer ice cream bucket list — Golden Cow Creamery. The kids went wild over their Dunkaroo ice cream cones and I seriously could NOT stop talking about the peanut butter & jelly ice cream cone I devoured. The base is peanut butter ice cream with little pockets of jelly and it was insane — probably one of the best ice cream cones I've ever had. Well, actually, I think it ties with Jeni's!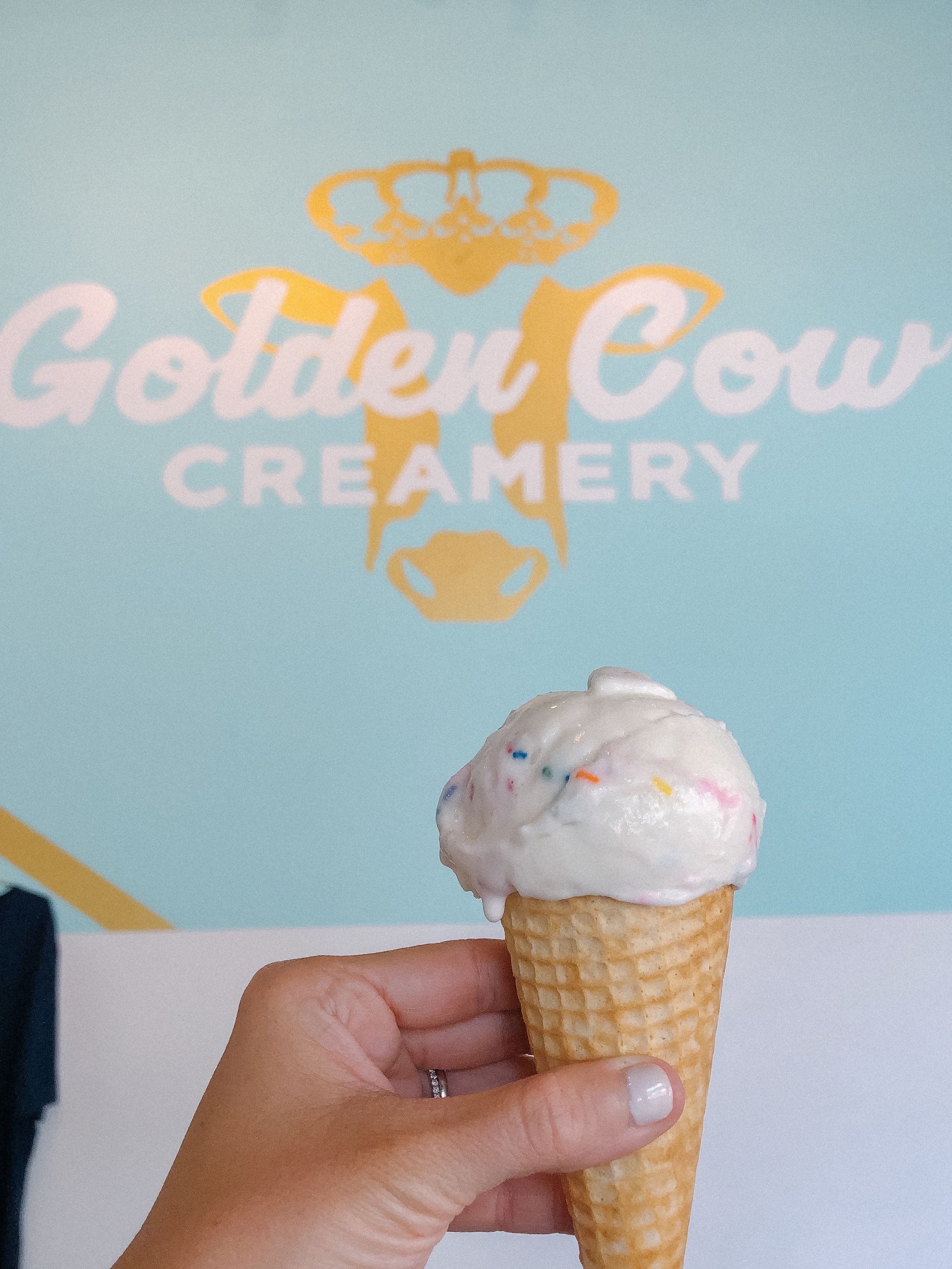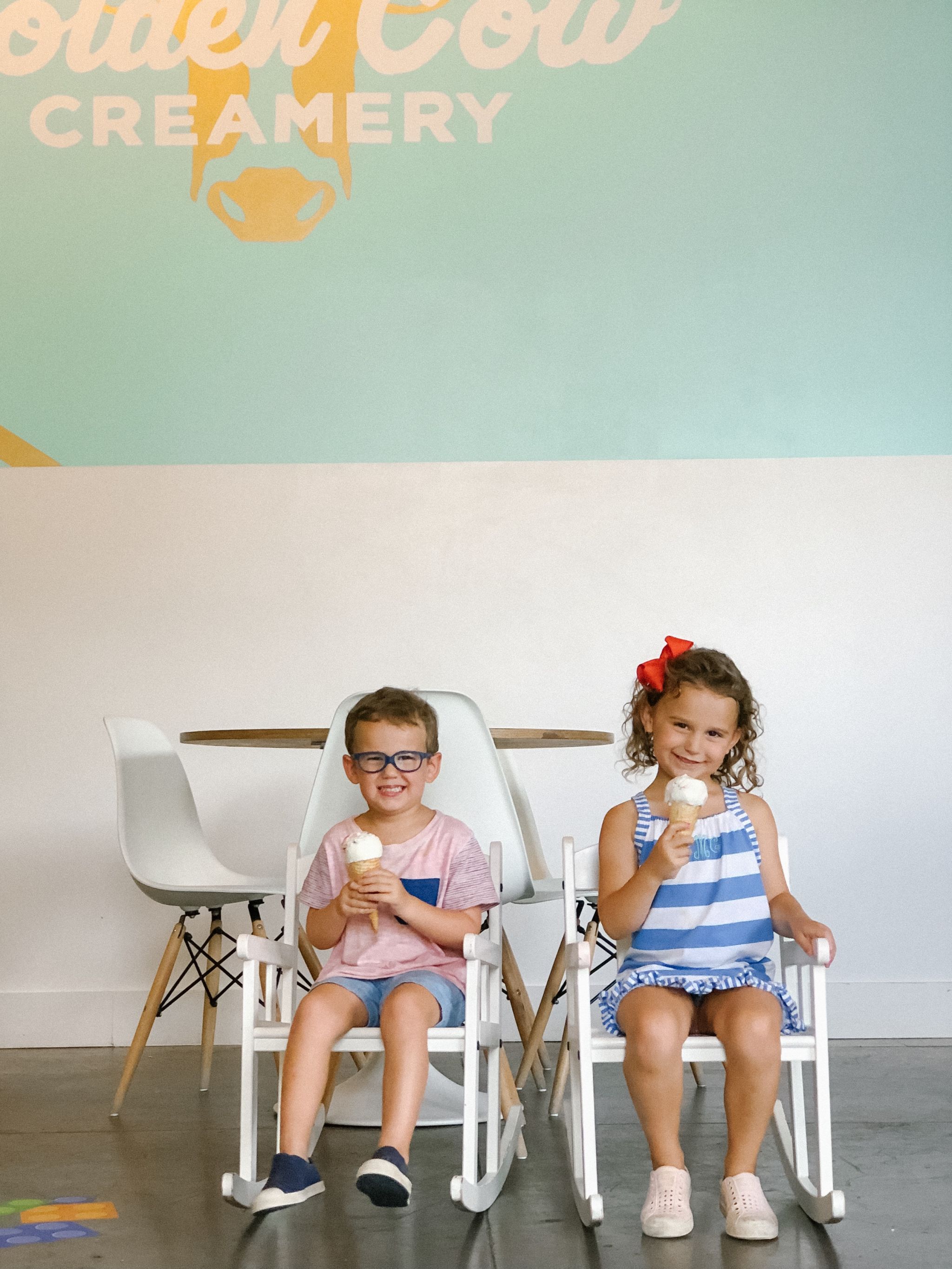 2. Fiddle Leaf Fig Tree Recommendations
Our Circle Room is coming along great and we use it so much already! Caroline has started calling it the "Talking Room" because that's where she can find Matt and me chatting over a running list of topics we keep in a shared note in our iPhones. Anyway, last weekend I posted on Instagram Stories our tree and lighting dilemma and received so much feedback from y'all! Thank you! I also received a ton of messages requesting that I share the Fiddle Leaf Fig Tree recommendations. So today I'm sharing the top 4 trees that were recommended to me over and over again! I actually went with the QVC 5′ Fiddle Leaf Fig Tree and will report back once I receive it on how it looks!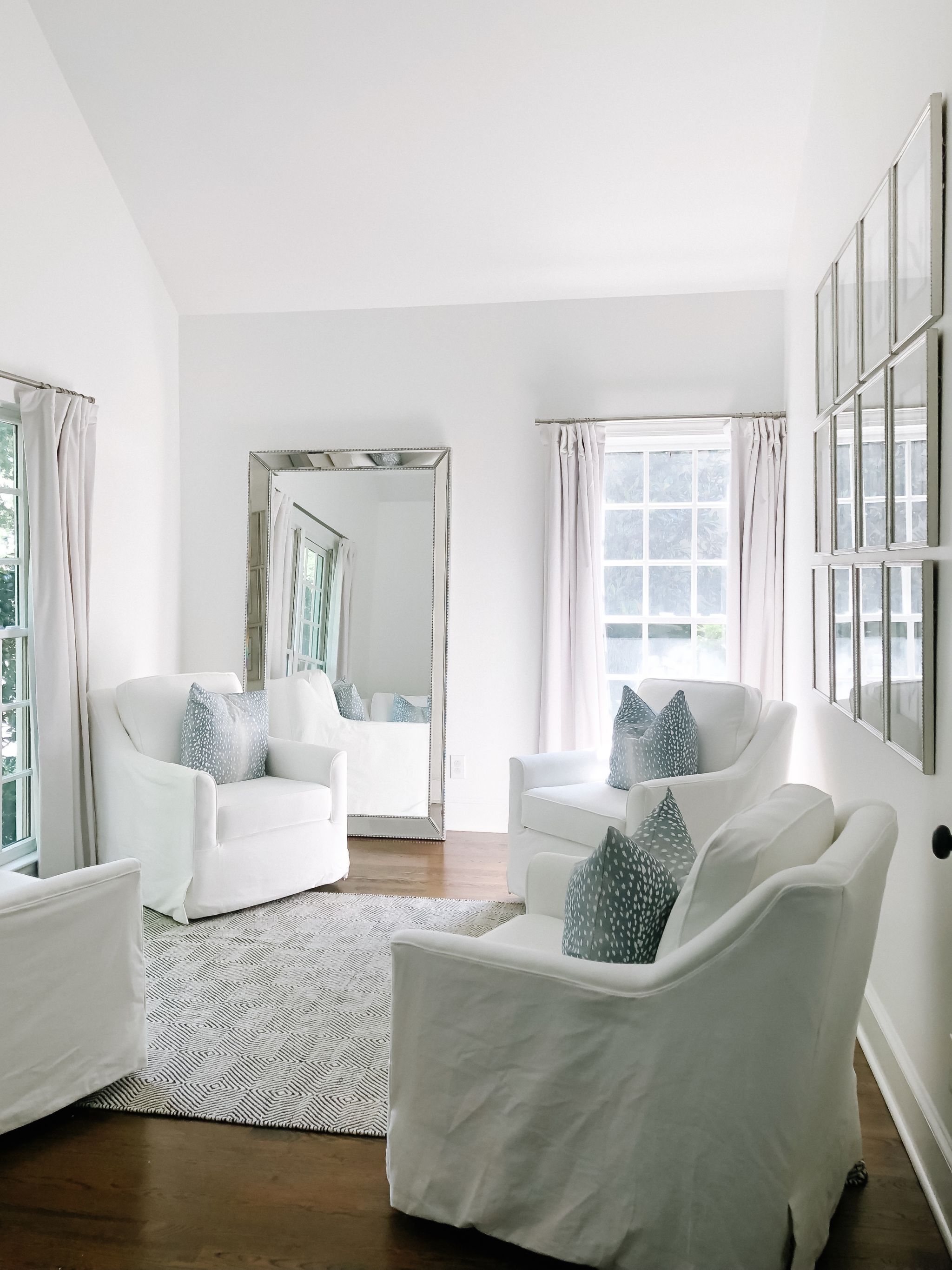 We still have lots to do (like scotch guard and steam our chairs) and buy a few last things, but it's coming together better than I could have imagined!
You can find all of our circle room sources HERE.
3. CO
Last weekend we took the kids to CO for lunch and it was spectacular. The kids crushed the edamame and fried rice. We also ordered the steamed buns which I think beat Good Food's steamed buns (which were previously my favorite in Charlotte). And of course, we tried a few sushi rolls — Cambodian Roll, Bang Bang Shrimp Roll and Kung Fu Crunch Roll, all of which were amazing!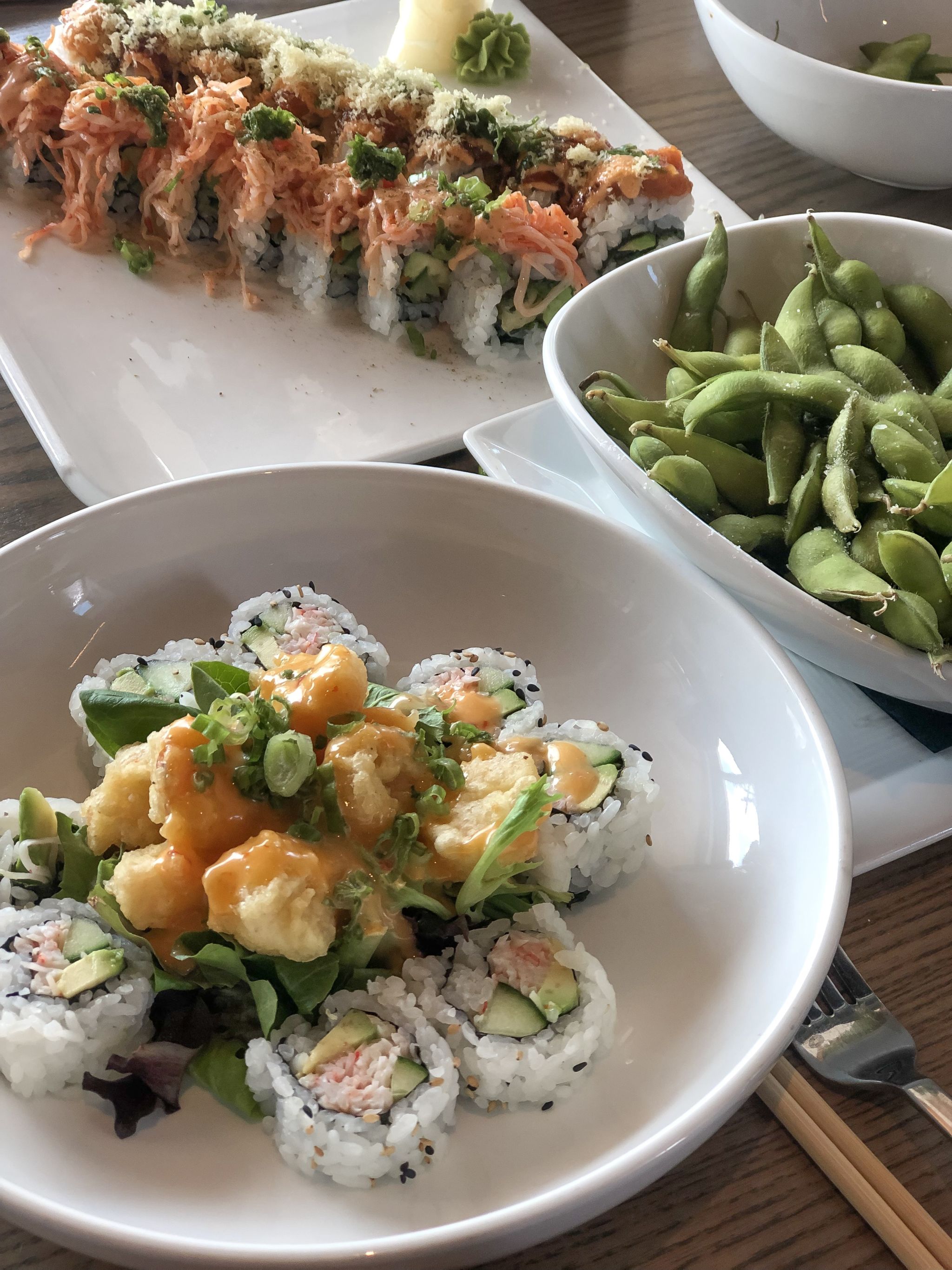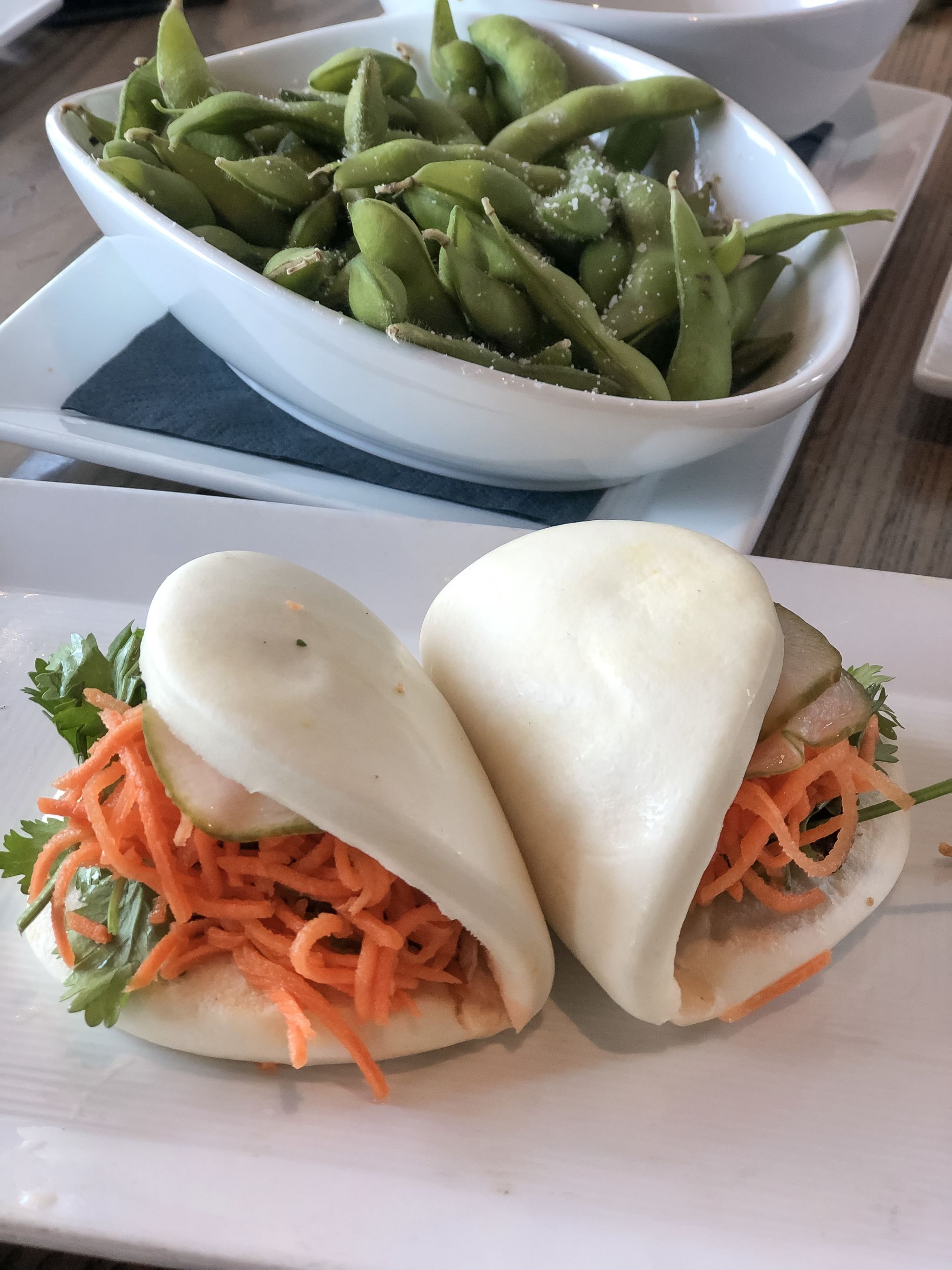 4. Book Review

Title: A Stranger in the House
Author: Shari Lapena

Genre: Thriller & Suspense
Back Cover Summary: Karen and Tom Krupp are happy—they've got a lovely home in upstate New York, they're practically newlyweds, and they have no kids to interrupt their comfortable life together. But one day, Tom returns home to find Karen has vanished—her car's gone and it seems she left in a rush. She even left her purse—complete with phone and ID—behind.
There's a knock on the door—the police are there to take Tom to the hospital where his wife has been admitted. She had a car accident, and lost control as she sped through the worst part of town.
The accident has left Karen with a concussion and a few scrapes. Still, she's mostly okay—except that she can't remember what she was doing or where she was when she crashed. The cops think her memory loss is highly convenient, and they suspect she was up to no good.
Karen returns home with Tom, determined to heal and move on with her life. Then she realizes something's been moved. Something's not quite right. Someone's been in her house. And the police won't stop asking questions.
Because in this house, everyone's a stranger. Everyone has something they'd rather keep hidden. Something they might even kill to keep quiet.
Amazon Rating: 4 stars
My Review: I loved The Couple Next Door so much that I wanted to give another Shari Lapena book a try. This story started off super strong and kept my attention with all of the twists and turns. I couldn't put the book down and excitedly blew through it. However, I felt like the ending fell a little flat and was disappointing.
5. Casual Summer Outfit
My latest and most favorite weekend outfit is from…Amazon (surprise, surprise)! I grabbed this sleeveless twist knot waffle knit tank a few weeks ago (in size small) and it is literally the most perfect summer shirt. The material is amazing quality, it features the prettiest waffle weave pattern and I love the front knot (which is permanent, not one you tie yourself!). It comes in 19 colors and is an excellent price! I also decided to finally jump on the distressed denim shorts trend and grabbed 4 pairs on Amazon to try…and am absolutely obsessed with this high waited dark denim pair (size small) and this high waisted light denim pair (size small). The denim is STRETCHY which is the absolute best thing ever and Matt says they are his favorite short I've ever worn.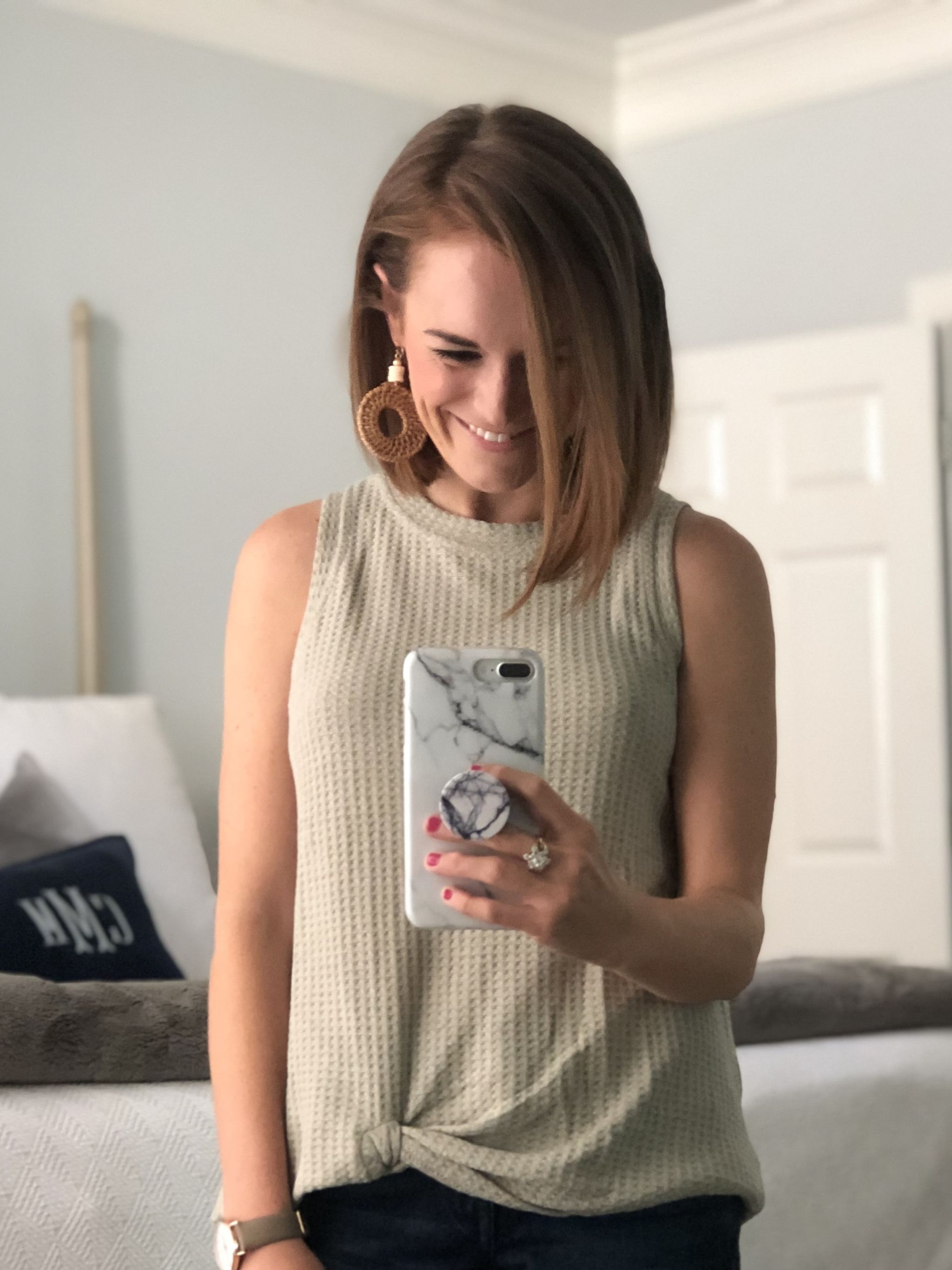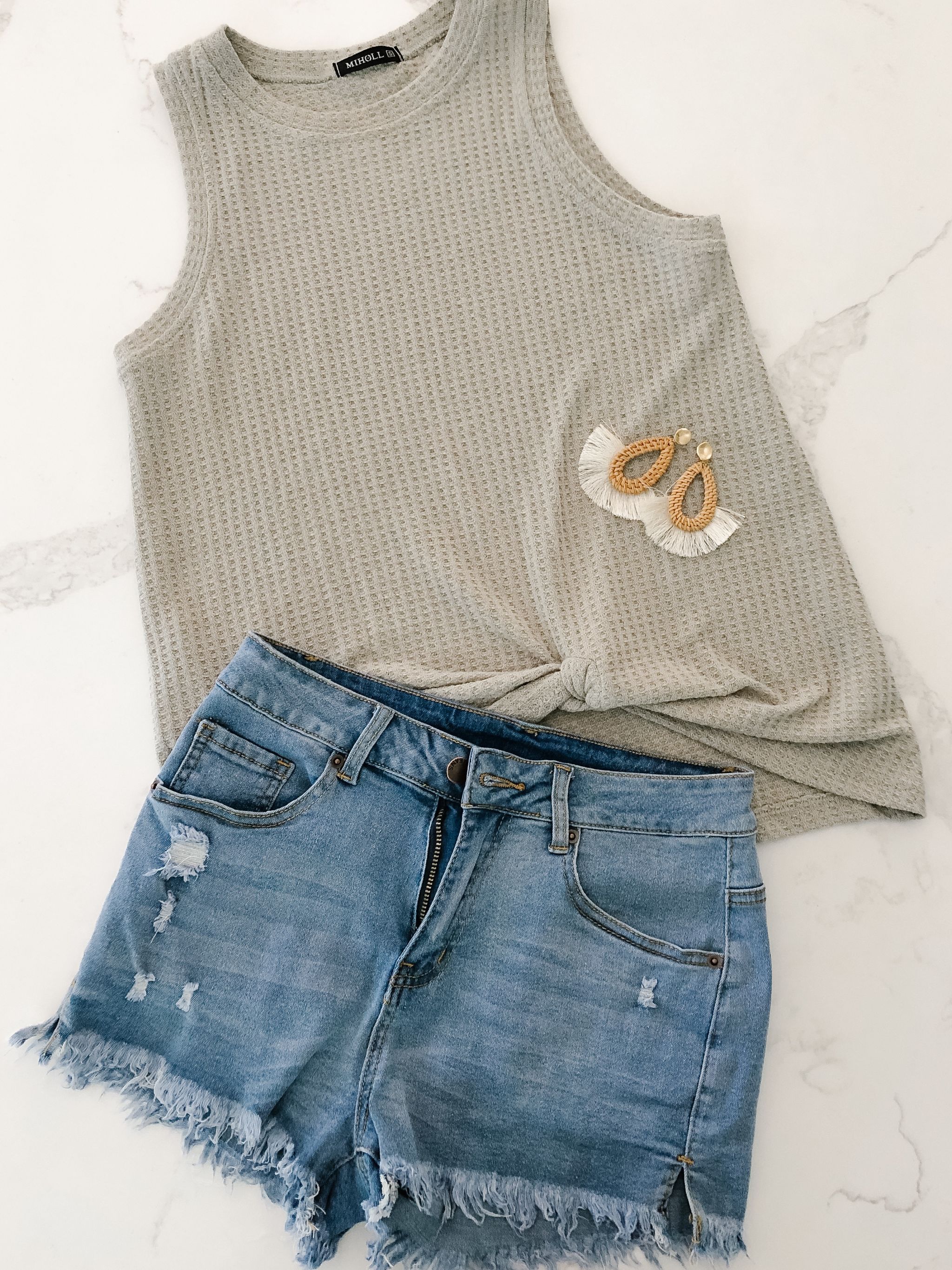 IN CASE YOU MISSED IT THIS WEEK