Happy Friday, friends! Another busy week so I'll skip the intro and get down to it!
Earlier this week I had a work event in Dallas that was hosted at a high-end store and wore my cape top! I have been dying to wear this cute top and a women's event was the perfect opportunity. I received lots of compliments on it and when I told a few of the ladies it came from Amazon (and is under $20) they were shocked…and quickly looked it up and added it to their online shopping cart. Also, I've decided this is definitely going to be my go to holiday party top. It's super affordable and comes in 4 colors (including red & green).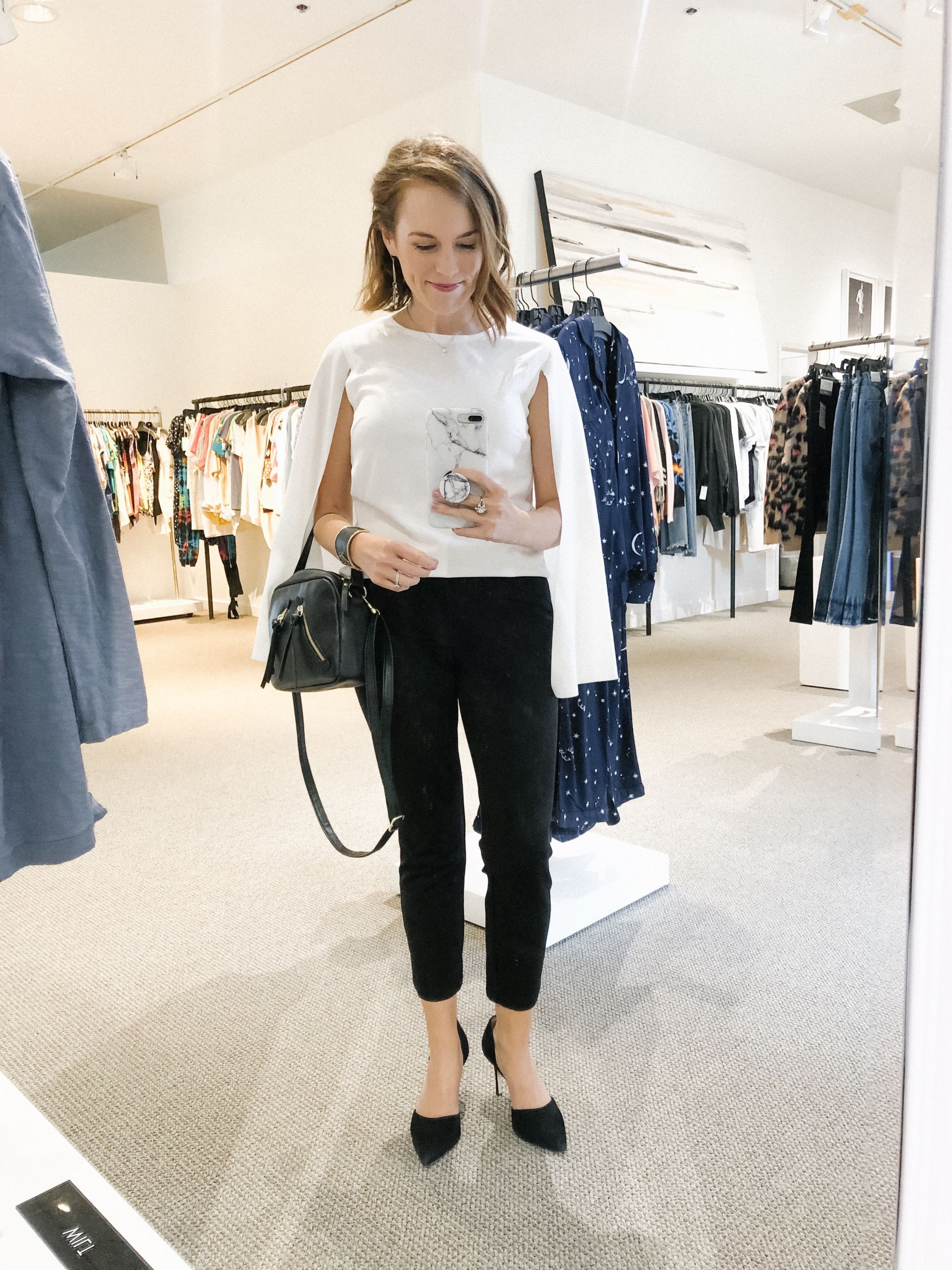 Last week we took the kids to Capishe for dinner to celebrate a great Parent-Teacher conference for Caroline. This was our first visit and we all LOVED it! The atmosphere was beautiful and the pizza and pastas were incredible. The kids ate every bite of their pasta, Matt devoured the chicken parm sandwich and my prosciutto pizza was unbelievable. Before we left we grabbed scoops of gelato — imported from Italy. We will definitely be back to this restaurant.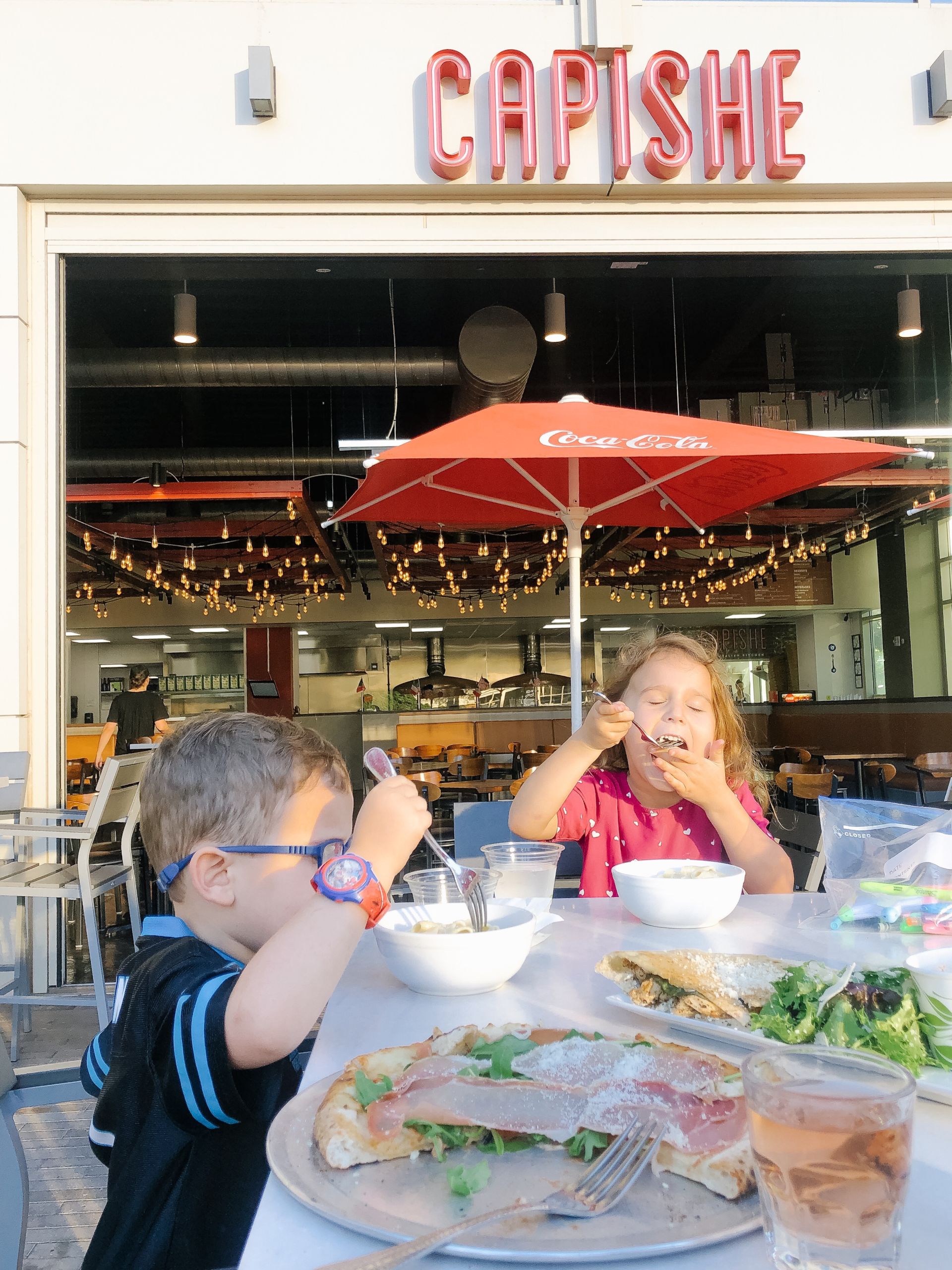 These calf hair flats are my favorite flats in my closet. In fact, I love them so much that I also have them in the pebble calf hair too! Right now they are 40% off. Plus an extra 15% off orders over $100.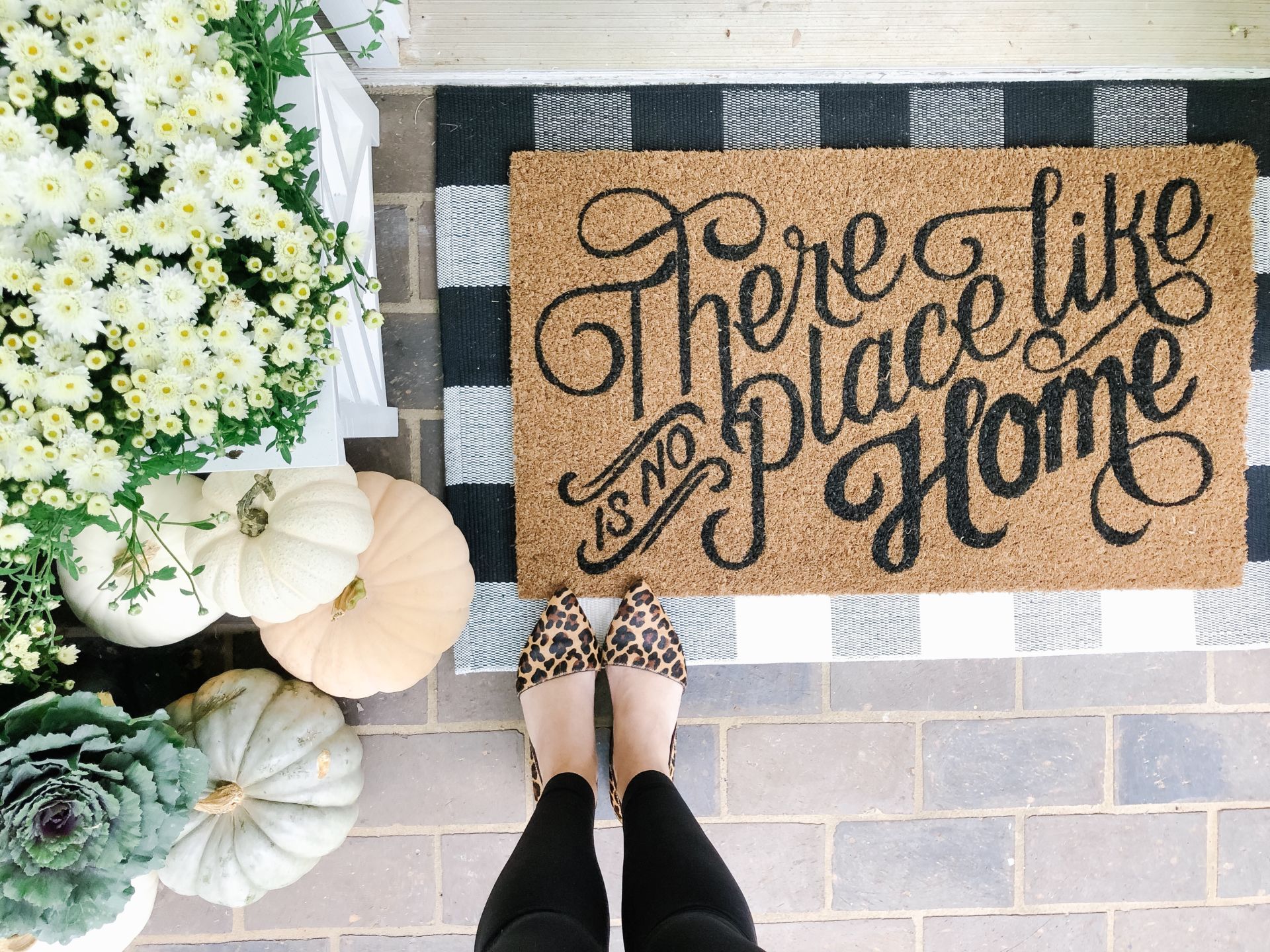 4. Lash Fill
I've become addicted to lash extensions. I've had them filled twice now and have been wearing little to no eye make-up these days which has cut my morning routine down by a few minutes.
For the local ladies, I have the classic set of cat eye lashes from Deka Lash — Strawberry Hill. Deka Lash is offering Carolina Charm readers $20 off (!!!) an initial set of classic lashes with code CHRISTINA20.
PS — I'm wearing the short sleeve mocke neck ruffle hem dress from my Amazon Work Dress Round Up with this cardigan!
5. Halloween Decor
Our porch is decked with bats for Halloween! Caroline is seriously proud of her masterpiece and did such a good job hanging her bats (with a little help from her brother)…and I did the ones she couldn't reach.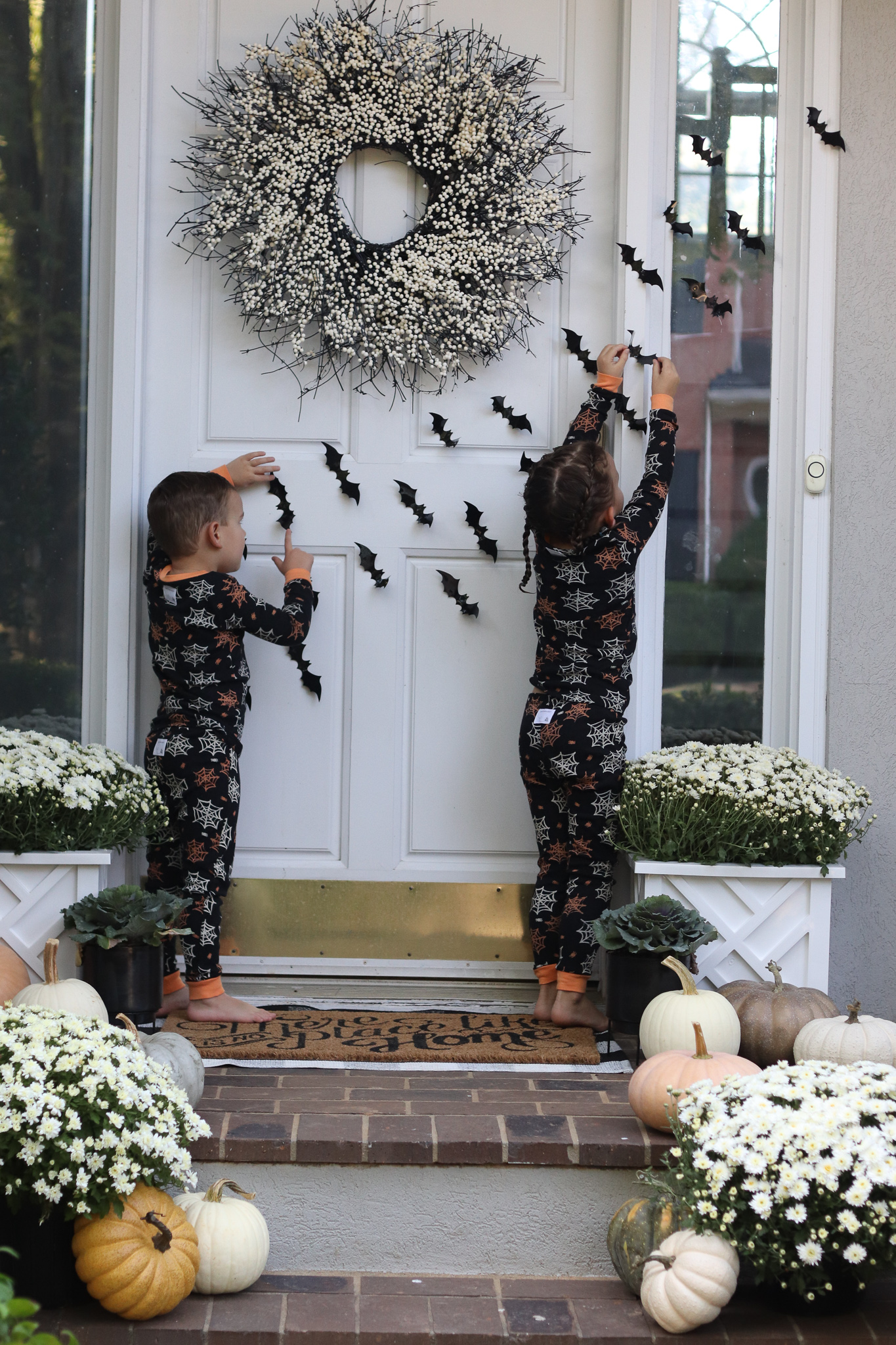 matching pajamas
Now what should we watch for Family Movie Night tonight?!
In Case You Missed It