Happy Friday! I am over the moon for a 3 day weekend ahead!!
1. Fresh Cut & Slouchy Pullover Top
My girl Jessica chopped a few inches off my hair off last weekend! It feels so much lighter and is a lot quicker to style. For my local friends, Jessica is terrific and so fun (I know a lot of you already go to her). She has a little salon in her home and is seriously the best (specializes in blondes by the way)! If you're looking for the best of the best to do your hair, email me and I'll share her info.
Also — this slouchy pullover top is SO comfortable. I love the turtleneck and short dolman sleeves. It's a relaxed fit so it runs large. (wearing XS)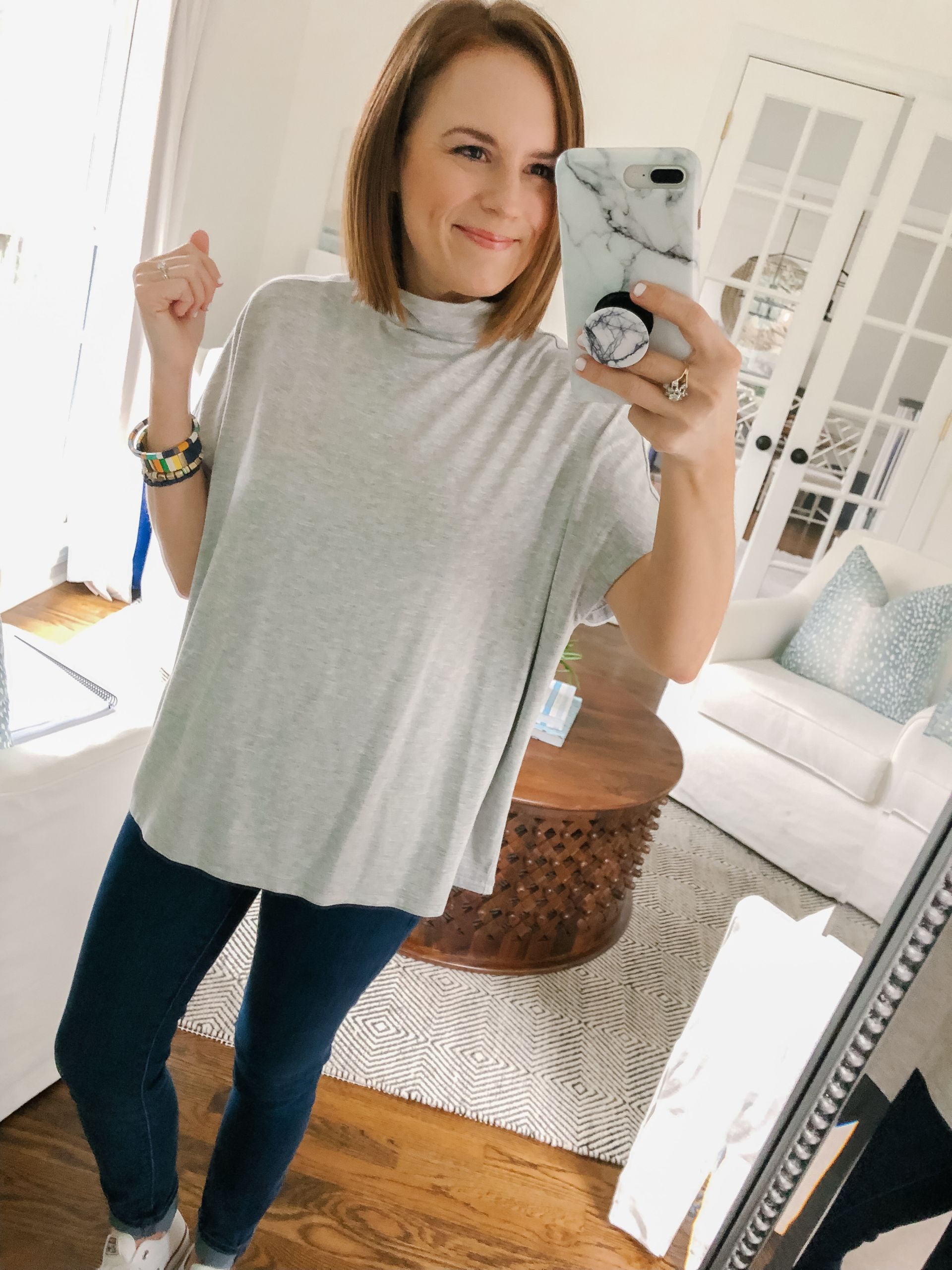 3. Guest Room Update
Last weekend we hung some frames throughout the house including our new gold frames in our guest room! I am loving this room so much.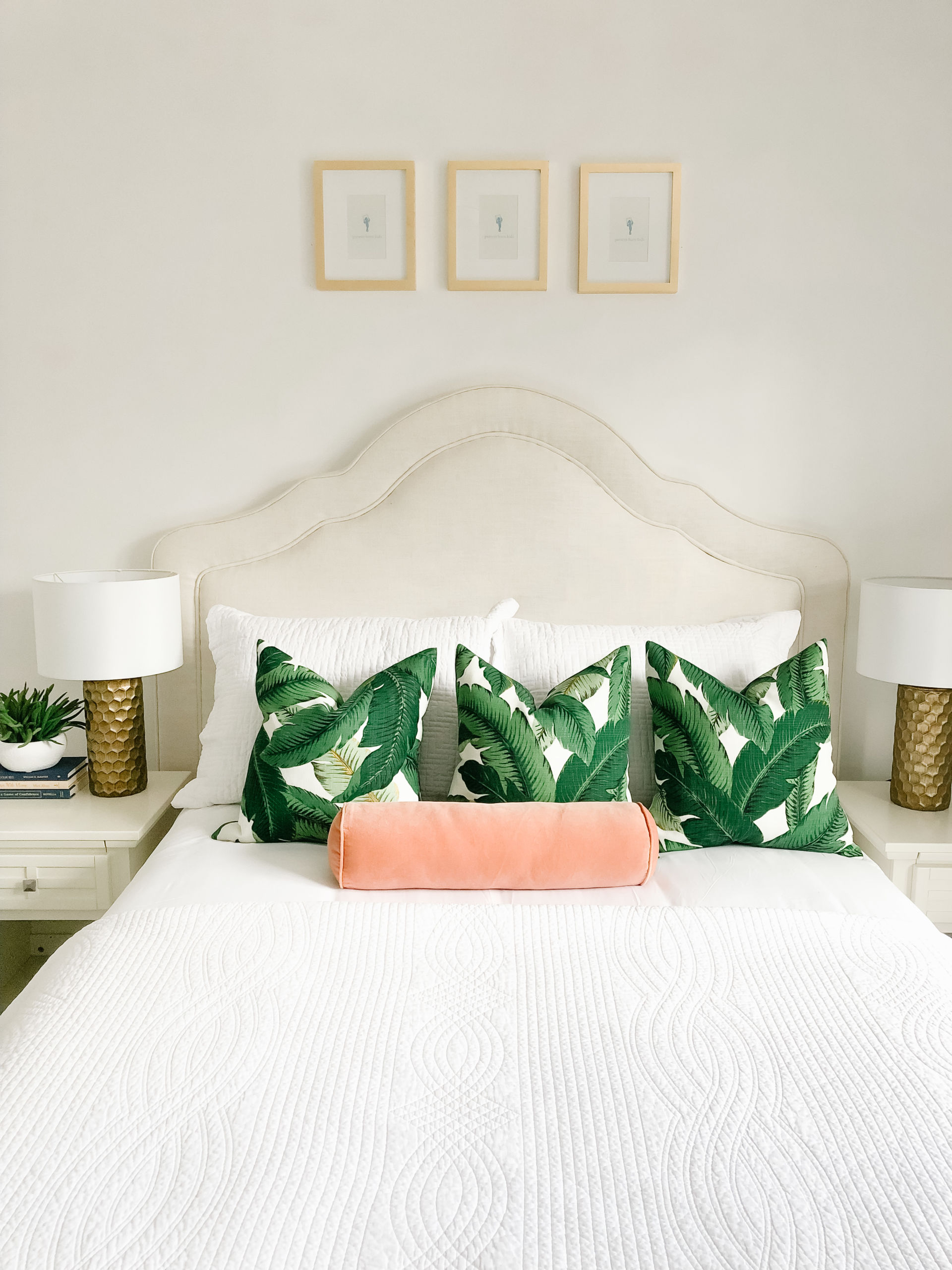 Nightstands / Lamps / Mattress / Sheets / Duvet Cover + Down Comforter + Pillow Inserts + Similar Quilt Coverlet (see it in Tom's room here) / Palm Print Pillow Covers + Inserts / Velvet Bolster Pillow / Similar Headboard / Pencil Succulent / Gold Frames
4. Leather Backpack
This backpack has been taunting me in my Instagram ads for months and I finally scooped it up and LOVE it. I use it on the weekends when we're out and about as a family and it's perfect for hauling snacks, all of our "restaurant toys" and lots more. It also has two side pockets (perfect for your phone) and a front zipper pocket (perfect for your keys). I have it in the grey elephant skin pattern.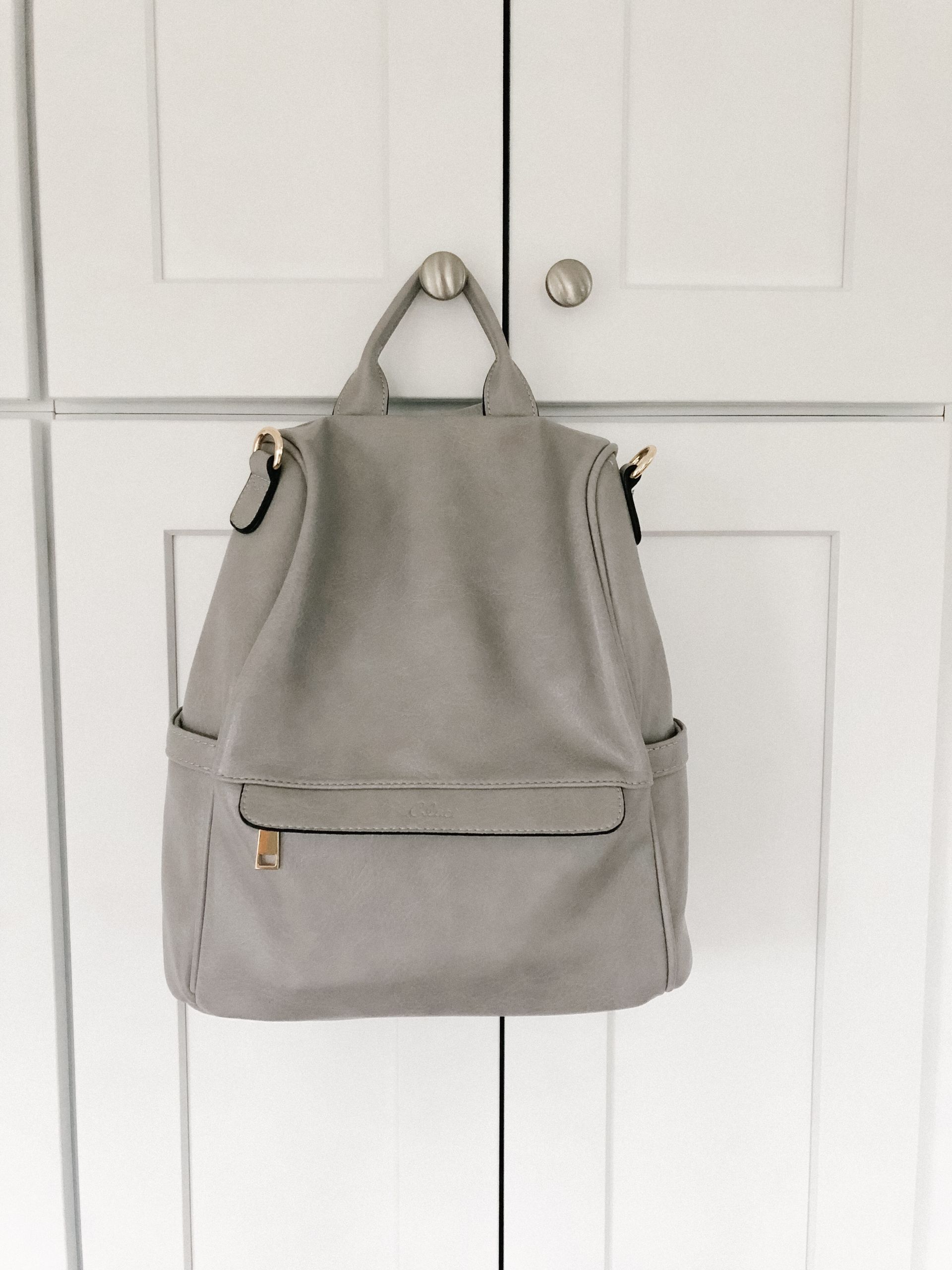 5. Chipotle Whole30 Bowl
I seriously could not be more thankful for Chipotle's Whole30 Salad Bowl. One of the hardest parts about this diet is all the cooking! And on Friday nights I do not like to cook. I like to eat pizza. Delivered. And not only does Chipotle offer a Whole30 bowl — they deliver to our house!!!
In Case You Missed It