Happy Friday! It's been another crazy week around here. Before we get down to business, I have a few random announcements/updates/discussion topics:
Matt was originally supposed to be in Scotland all week playing golf at St. Andrews with his high school best friends (they all turn 40 this year). He's been planning this milestone birthday trip since I've known him and has been pretty disappointed about having to cancel. So now that his big trip is no longer happening this year, I am trying to figure out what to do for his 40th in July!!! If you have any fun birthday ideas, please share them with me!!!
What else? Oh! I'm excited to share we decided on a pet for Caroline's birthday!!! Last week I posted in a local mom group to see if anyone was looking to re-home their pets…and let's just say we received LOTS of options to choose from — from cats to ginormous turtles. Matt and I discussed the final contenders for days before deciding. I'm going to pick up our pet on Wednesday to surprise Caroline on Thursday for her birthday. And no, it's not a dog.
One more thing — my church sent out an email this week sharing an event that I wanted to also share with you all! If you are a Gary Chapman fan, or if you're like us right now and struggling to find intentional time with your spouse, I would encourage you to register for Gary Chapman's Date Night at Home on May 7 at 8 pm!!! It's $10. I've professed my love for his book, The Five Languages many times on my blog and would highly recommend reading it beforehand (or downloading and listening to the audio version). The date night will cover tools you need for improved communication, as well as news ways of expressing love to your significant other. Timely? Definitely (for us, anyway)!
And last (and most important) note…
THANK YOU from the bottom of my heart for all of your love and support on my Day In A Life post. I cried reading through all of the vulnerable and honest comments. I truly feel like the luckiest blogger to have such a supportive and uplifting community of readers.
Sorry for the longest intro ever. Here we go…
1. Bike Riding Milestone!
In big news this week — the kids learned how to ride their bikes!!!! This has been a long process as we started around the holidays last year! One kid would fall off their bike and refuse to ride for weeks at a time. Then it got cold. Then it rained for 40 days. Anyway, this week we finally got them back on their bikes and off they went!!! We are still working on the brakes, turning and not running into trashcans (Thomas), but we are so unbelievably proud of them!! What a fun milestone to hit — and together!
Both bikes are Joystar from Amazon. And also — Matt and I are now in the market for BIKES! So please share any bike recommendations you have!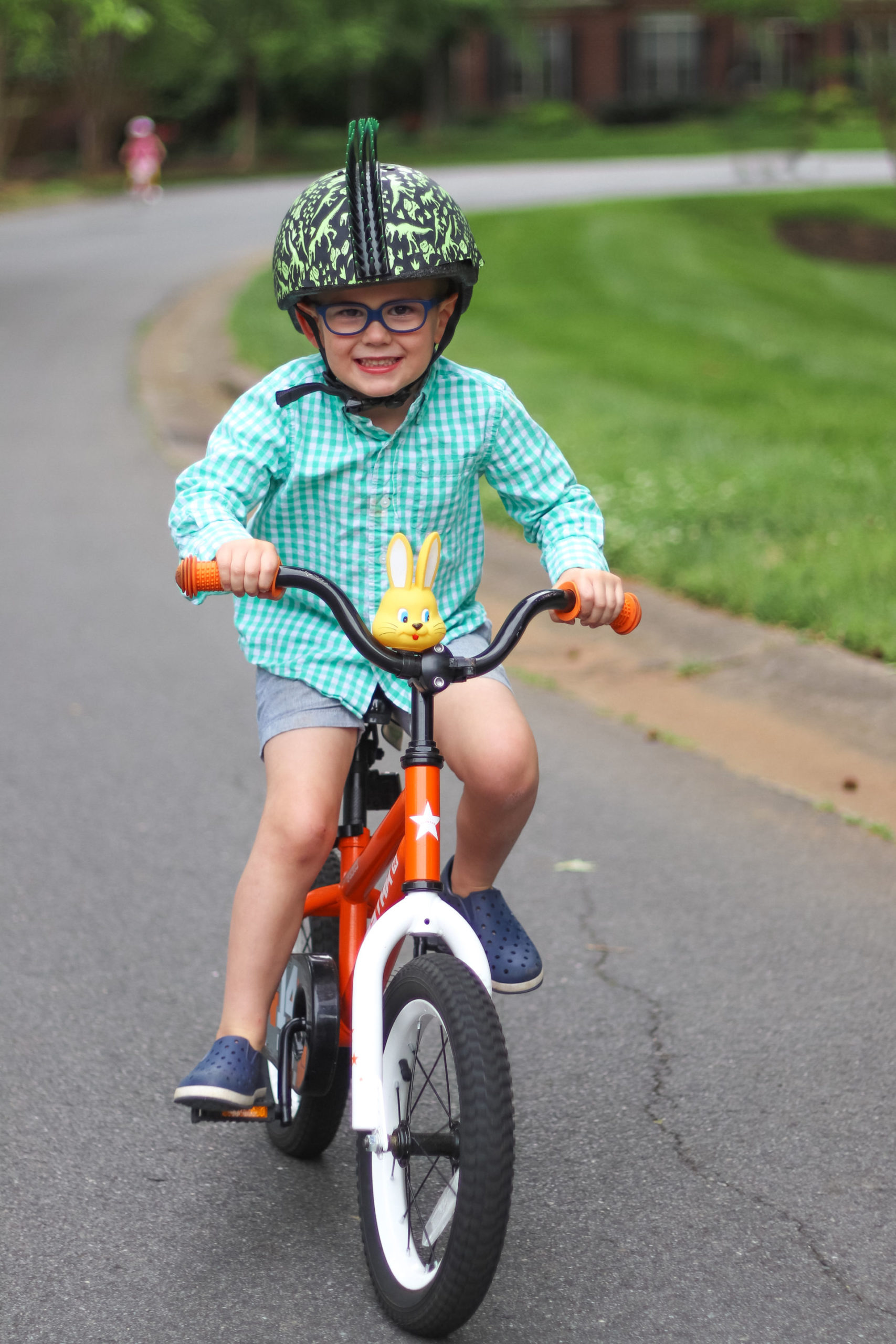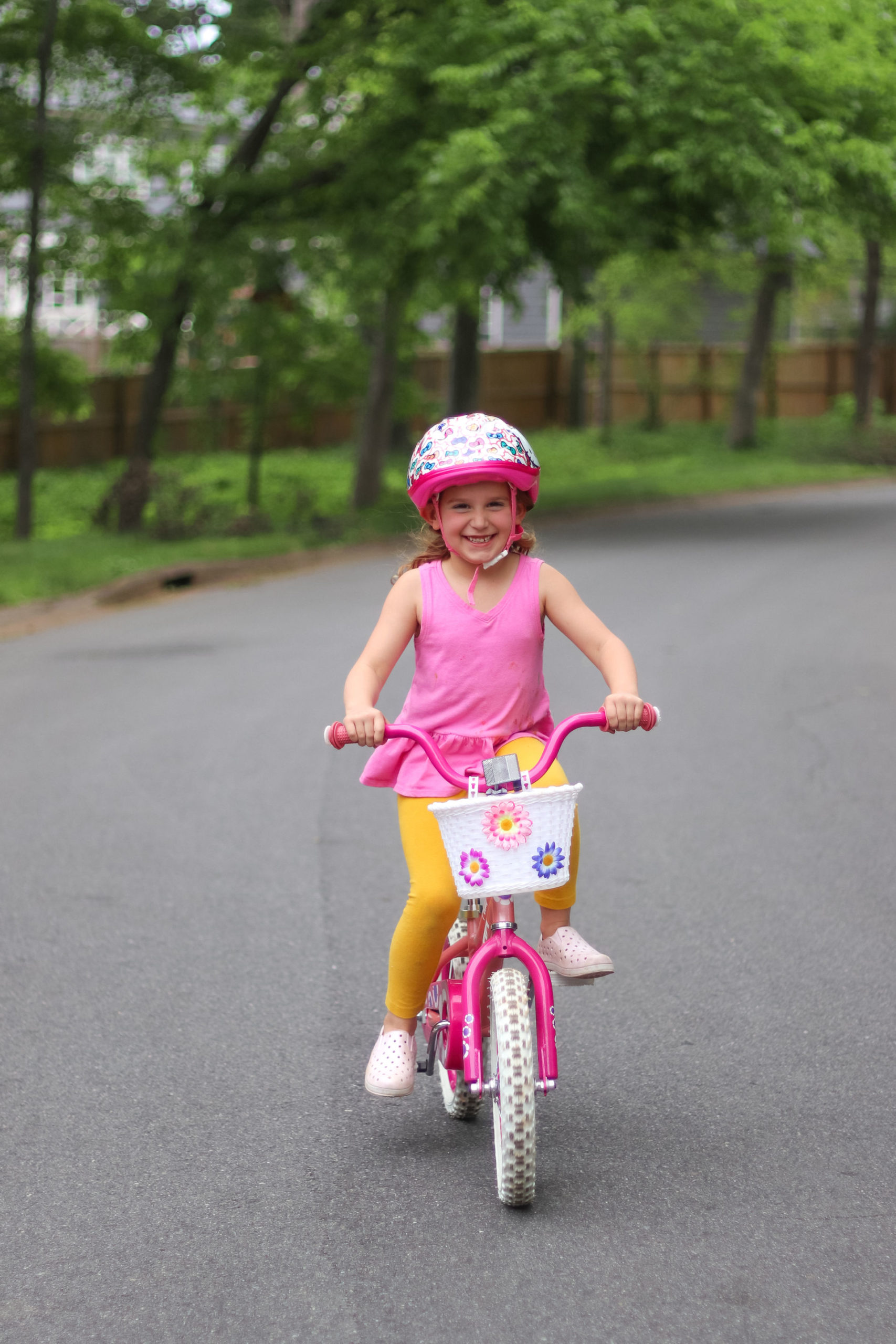 2. Code Names
I mentioned this reader-recommended game on my Quarantine Game Night post and had to report back and let y'all know that we purchased and played it last weekend for date night! Just as promised, this game is SO fun!!!
Code Names is a game of guessing which "code names" (words) in a set are related to a hint-word given by another player. Players split into two teams: red and blue. One player of each team is selected as the team's spymaster; the others are field operatives. You can play online with friends HERE (but sets are required to own the board game to play online). You can find the game here at Target / Amazon / Walmart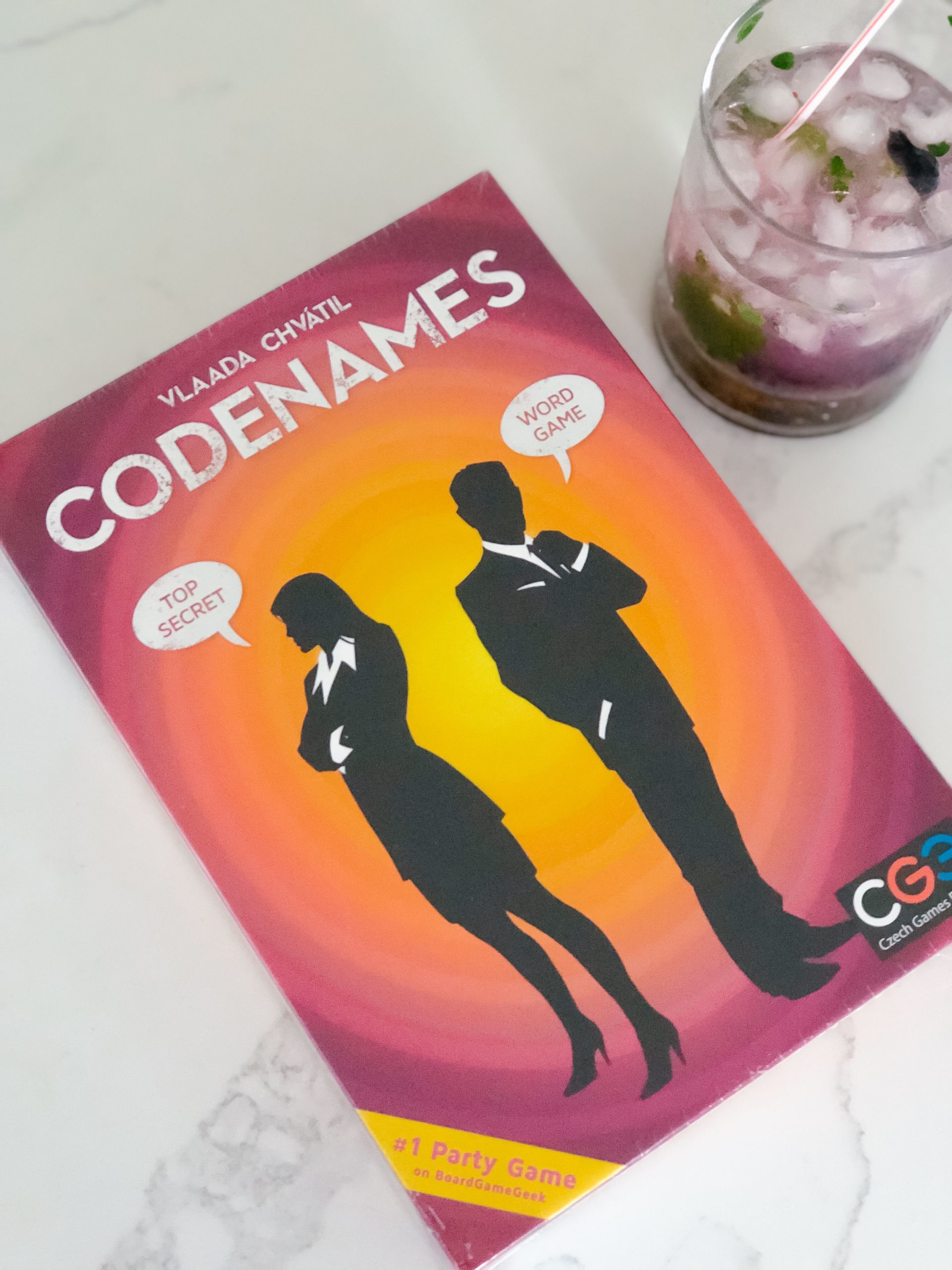 3. Caterpillars & Ladybug Kits
Our next round of caterpillars arrived this week and the kids have been watching them like a hawk as they've begun to slowly make their way to the lid! Caroline received her butterfly kit for her 2nd birthday and every year we have purchased a cup of caterpillars since! It is so fun to release them and they tend to stick around in our backyard since we have so many butterfly bushes! Also, for Caroline's birthday my mom purchased her a ladybug kit from the same company! The ladybugs arrived earlier this week (they are TINY!!!!) so Matt and I have been taking care of them secretly until it's time to surprise Caroline next week!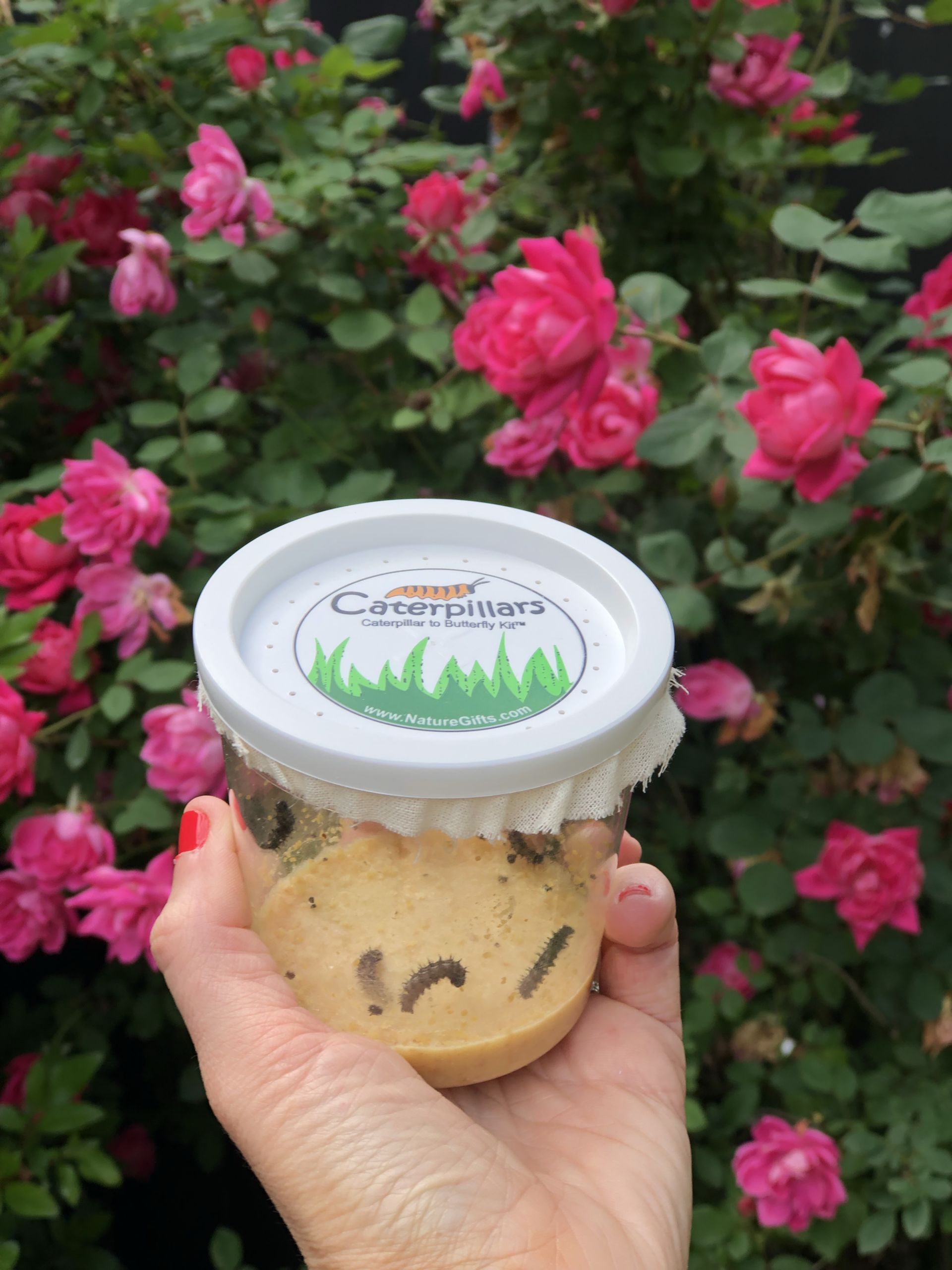 4. Vital Protein Collagen Sleep Shots
The amount of caffeine I've been consuming lately is out of control. As tired as I am to collapse into bed at night, I still have a hard time unwinding and falling asleep. Anyway, a few weeks ago Vital Proteins reached out to see if I wanted to try some of their new shots (with no requirement to share here) and I didn't hesitate to select the COLLAGEN SLEEP SHOTS!!! We already use some Vital Protein products so I had high hopes for this new line…and was definitely not disappointed.
So first, they taste good (this was Matt's biggest concern). I would say they taste like blueberry juice infused with lavender and Matt likes the flavor too. The shot is packed with collagen peptides, hyaluronic acid and sleep-inducing ingredients, like melatonin, magnesium and GABA. They don't put you to sleep with only 1 mg of melatonin, but they have definitely helped us unwind for bedtime. Anyway, I recommend grabbing a single shot from Target and if you like them I suggest ordering them cheaper as the 12-pack directly from Vital Proteins. We've already subscribed to the monthly 12-pack which brings the shots to a little more than $3/each and free shipping.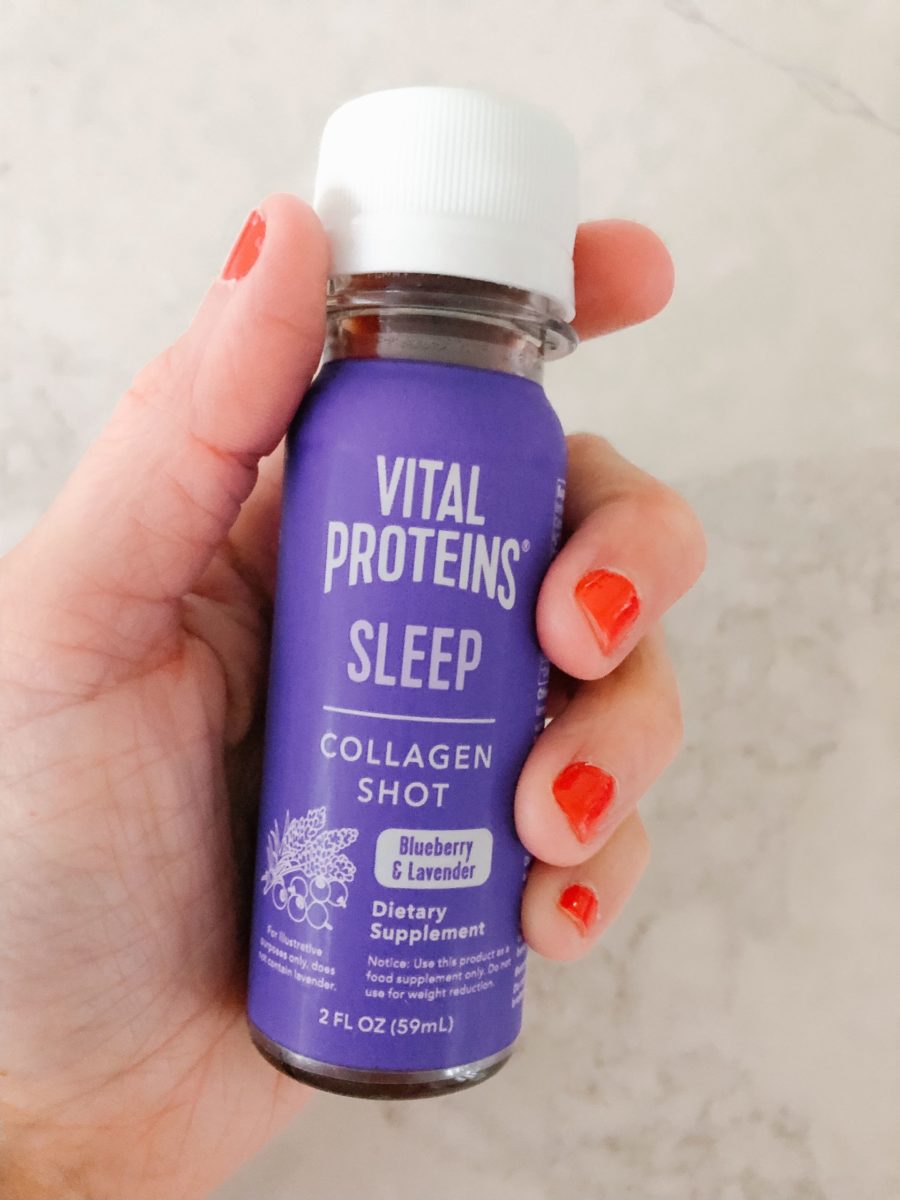 5. Korean Beef Bibimbap
A few years ago we subscribed to HelloFresh for over a year and loved it. We eventually quit once we had eaten every single meal multiple times and discovered our favorites. This Korean Beef Bibimbap recipe is definitely in our top 5 and is also ranked in the "Hall of Fame" too. Anyway, we slightly adapted this recipe to make it quicker (we purchase shredded carrots, sliced mushrooms, etc.) and lower carb (with cauliflower rice). I love that you only need to dirty ONE pan for all of your cooking too. Pro tip: don't forget to double your recipe for leftovers the next night!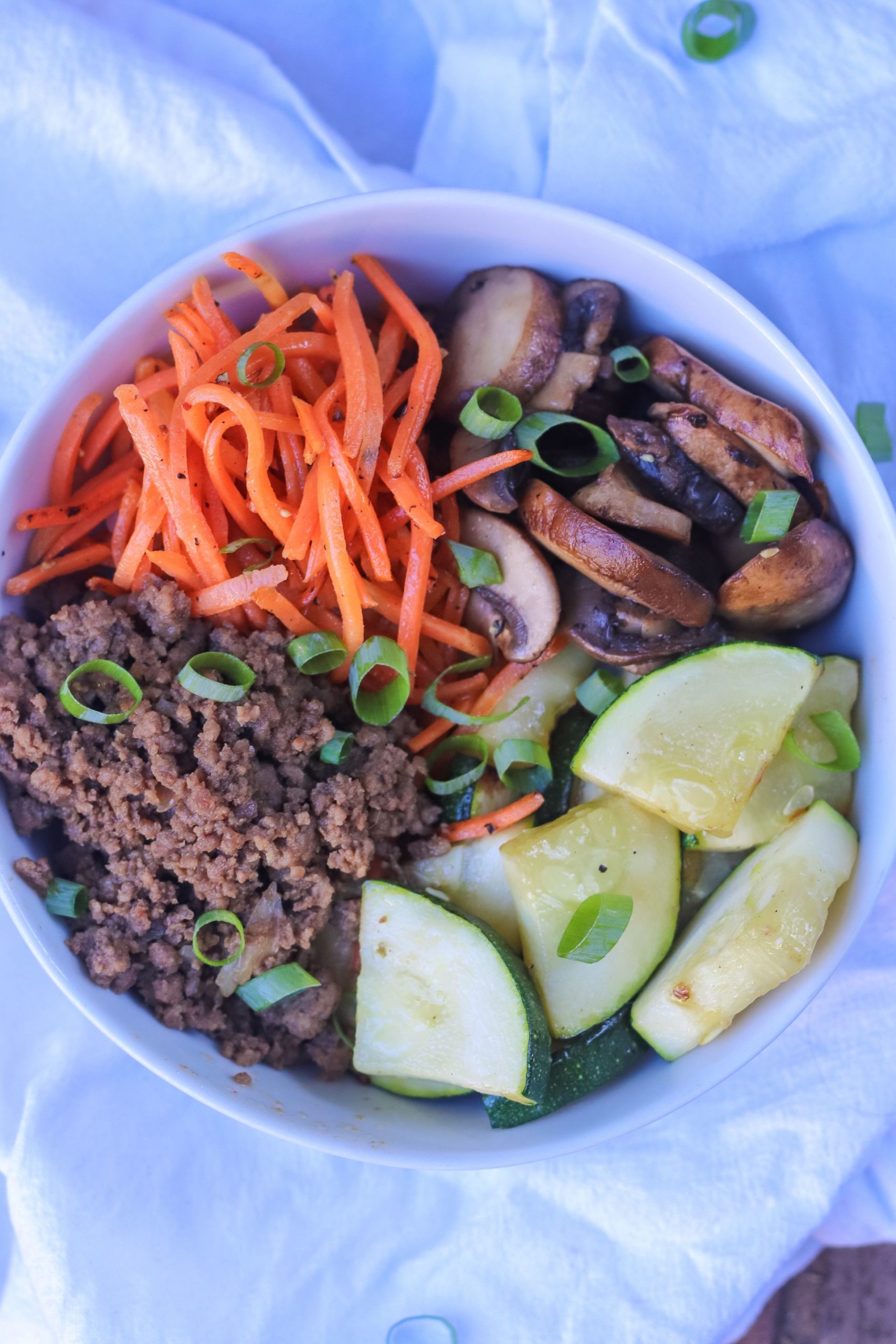 Korean Beef Bibimbap
From HelloFresh:
This dish takes its name from the Korean word for mixing rice. Which is exactly what you're meant to do after serving it: put your rice in a bowl, add the toppings, and mix it all together so that those flavors and textures combine in a glorious mishmash. There are plenty of flavors and textures going on here, too, like sweet carrot, juicy zucchini, and beef tossed with garlic, ginger, and soy.
1 large zucchini
4 oz button mushrooms
2 scallions
2 large carrots (or 2 cups shredded carrots)
1 tsp ginger
2 cloves garlic
3/4 cup jasmine rice (or cauliflower rice)
5 tsp white vinegar
1 tbsp sesame oil
2 tsp siracha
3 tbsp soy sauce
1 lb ground beef
1.5 tbsp sugar
4 tsp olive oil
salt & pepper
Wash and dry all produce. Bring 1¼ cups water to a boil in a small pot. Halve zucchini lengthwise; slice into thin half-moons. Trim and thinly slice mushrooms and scallions, keeping scallion greens and whites separate. Peel carrots; using a peeler, shave lengthwise into ribbons. Peel and mince ginger. Mince garlic.

Once water boils, add rice and a pinch of salt to pot. Cover, lower heat, and reduce to a gentle simmer. Cook until tender, 15-20 minutes.

Toss scallion whites with vinegar and a pinch of salt in a small bowl. Set aside to marinate. In another small bowl, stir together sesame oil, 1½ TBSP sugar, up to half the sriracha, and 1½ TBSP soy sauce (we'll use more of the sriracha and soy sauce later).

Heat a drizzle of oil in a large pan over medium-high heat (use a nonstick pan if you have it). Add carrots; season with salt and pepper. Cook, tossing, until tender but still crisp, 3-4 minutes. Remove from pan and set aside. Add another drizzle of oil to pan and repeat with zucchini; remove from pan once cooked. Add mushrooms and another drizzle of oil to pan and cook until tender, 3-5 minutes. Season with salt and pepper. Remove from pan and set aside.

Heat another drizzle of oil in same pan over medium-high heat. Add garlic and ginger and cook until fragrant, about 30 seconds. Add beef, breaking up meat into pieces. Cook, tossing occasionally, until no longer pink, about 4 minutes. Increase heat to high and cook until browned and crisp, about 3 minutes. Pour in 1½ TBSP soy sauce (there will be some left over) and cook, tossing, until mostly evaporated, 1-2 minutes. Season with salt and pepper.

Divide rice between bowls. Arrange beef, zucchini, carrots, mushrooms, and scallion whites on top. Drizzle with sauce and remaining sriracha (to taste). Sprinkle with scallion greens and serve.
In Case You Missed It