Happy Friday!
1. Phase 1
Charlotte began phase 1 of a gradual re-opening last Friday and restrictions are starting to loosen which feels so weird. We still haven't ventured out in public much at all except for a quick errand to PetSmart and an appointment for Thomas. Caroline is a little freaked out by all of the masks so she hasn't participated in any errands outside of the Chick-fil-A drive-through but Thomas is fascinated by all the masks and has been asking so many questions.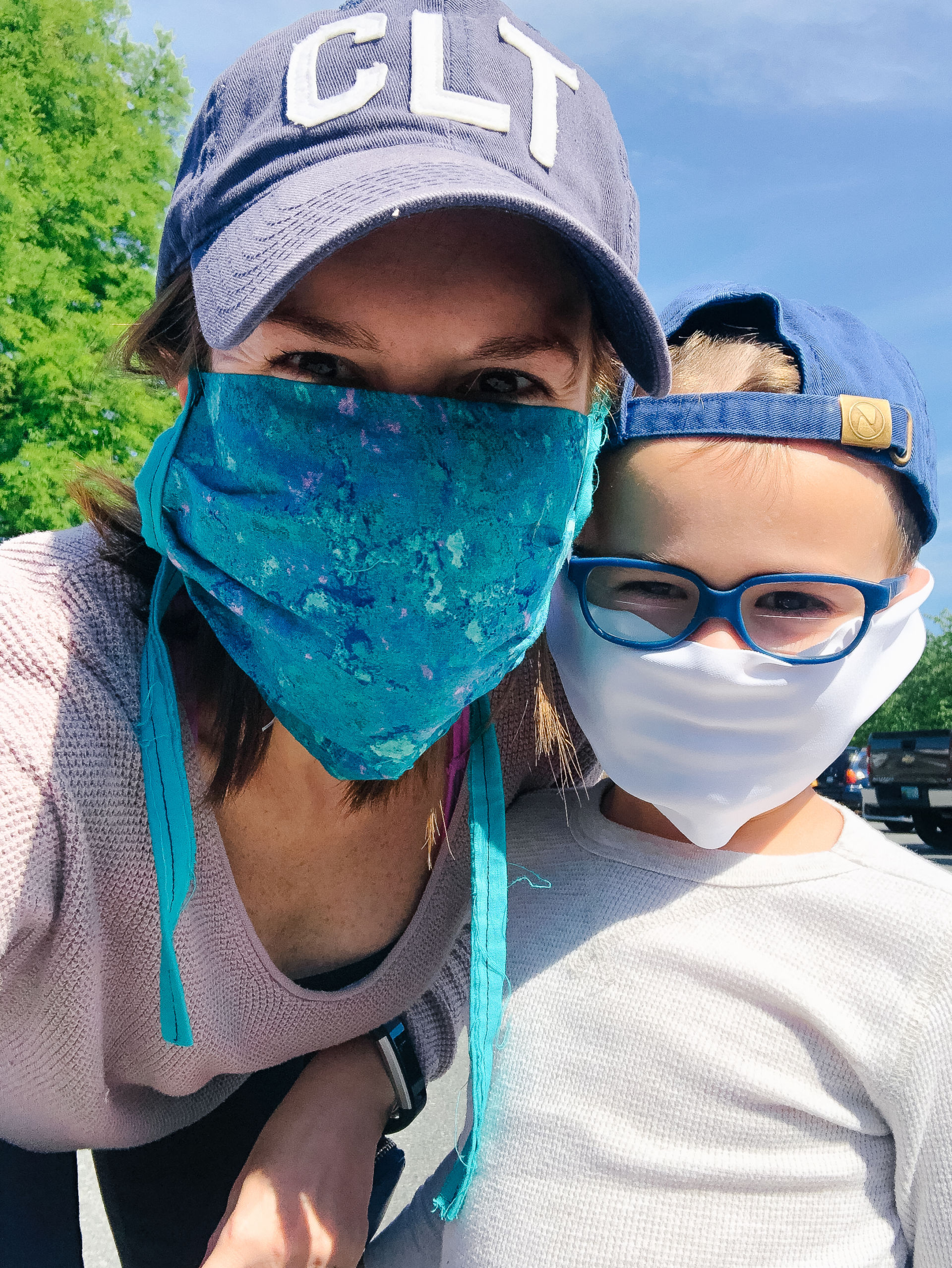 2. Rose Fluffing
I purchased this $8.99 bouquet of roses last week from the grocery store and fluffed them when I got home. They have lasted over a week so far!!! Here is a before and after. You can find my tutorial HERE. I'm also working on a blog post too with all the steps. Vase is from Saban Glassware.
BEFORE
AFTER
3. Kid Activities
A few of the kids' favorite things over the past week or so that have kept them busy or entertained…
I don't know what's gotten in to us, but we went from zero pets to 3 pets in the last few weeks — a guinea pig, caterpillars and lady bugs! I have to admit, all 3 pets have been fascinating little creatures for our family. The lady bug habitat is seriously SO SO cool. My mom got Caroline the lady bugs for her birthday and they arrived looking like tiny ants…and over the past week they've grown a lot but still have a ways to go.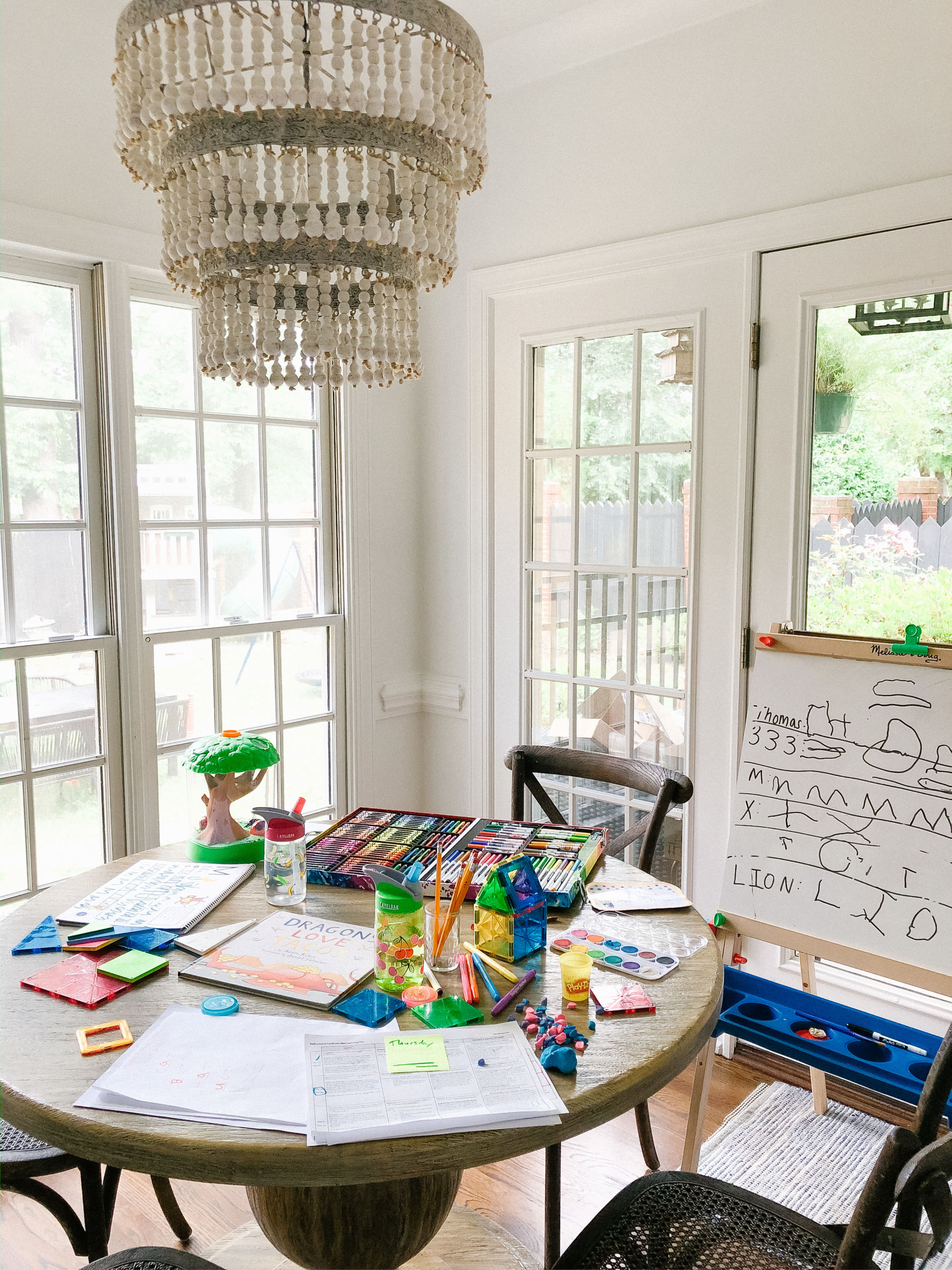 This sand art kit was a HUGE hit with the kids. They had a blast together filling their bottles with colorful sand. Thankfully, the kit came with lots of colors so there were minimal arguments over splitting the kit.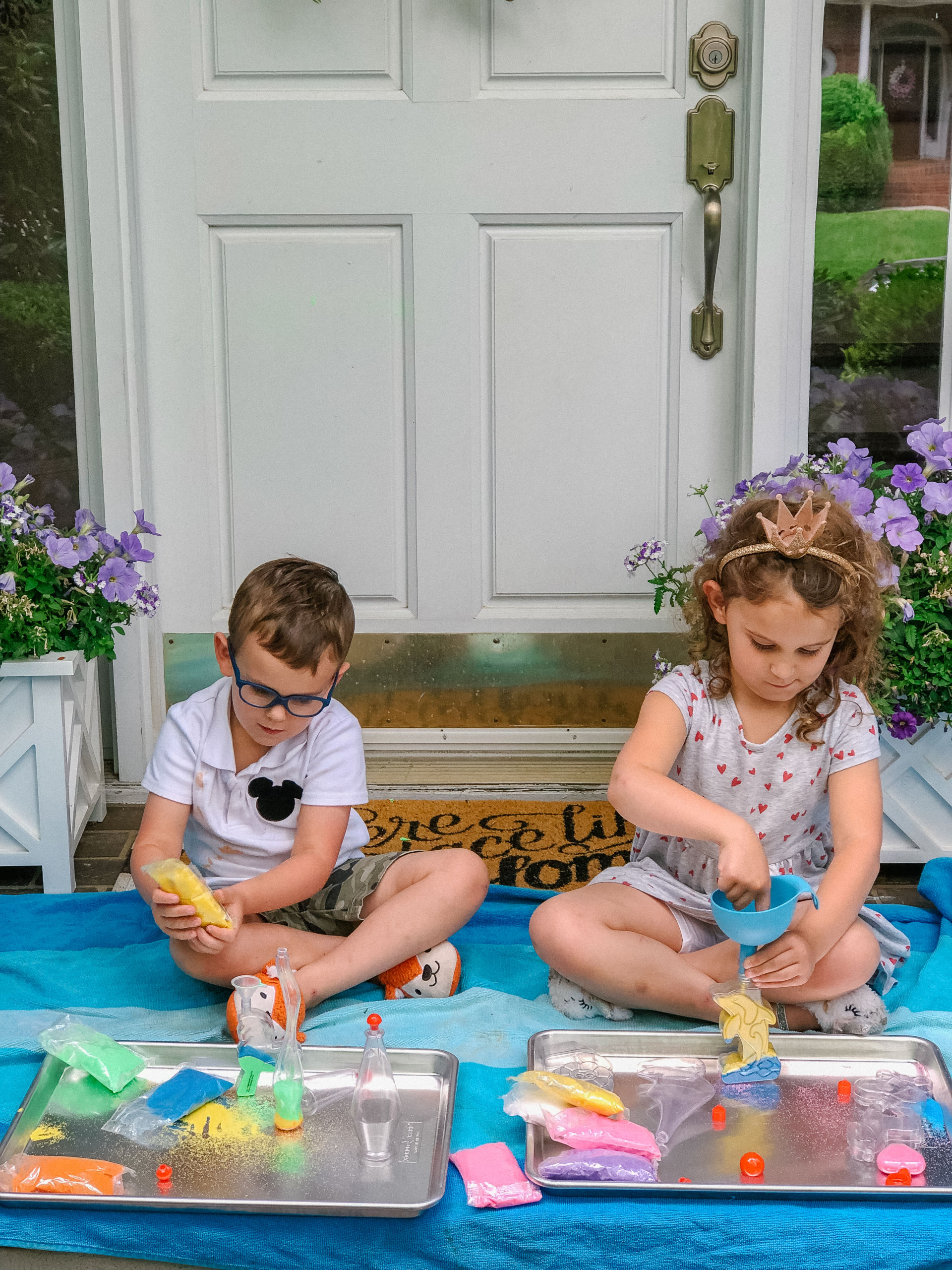 4. Fitness Tracker

A few weeks ago I purchased this Fitness Tracker watch to help me track my steps and have really loved it. It's helped me get moving by the end of the day if I haven't hit 10,000 steps yet (my goal). If I sit for too long at a time, I get a notification telling me to get up and move around, I can track my heart rate during workouts and I can receive texts to it as well. Comes in 8 colors!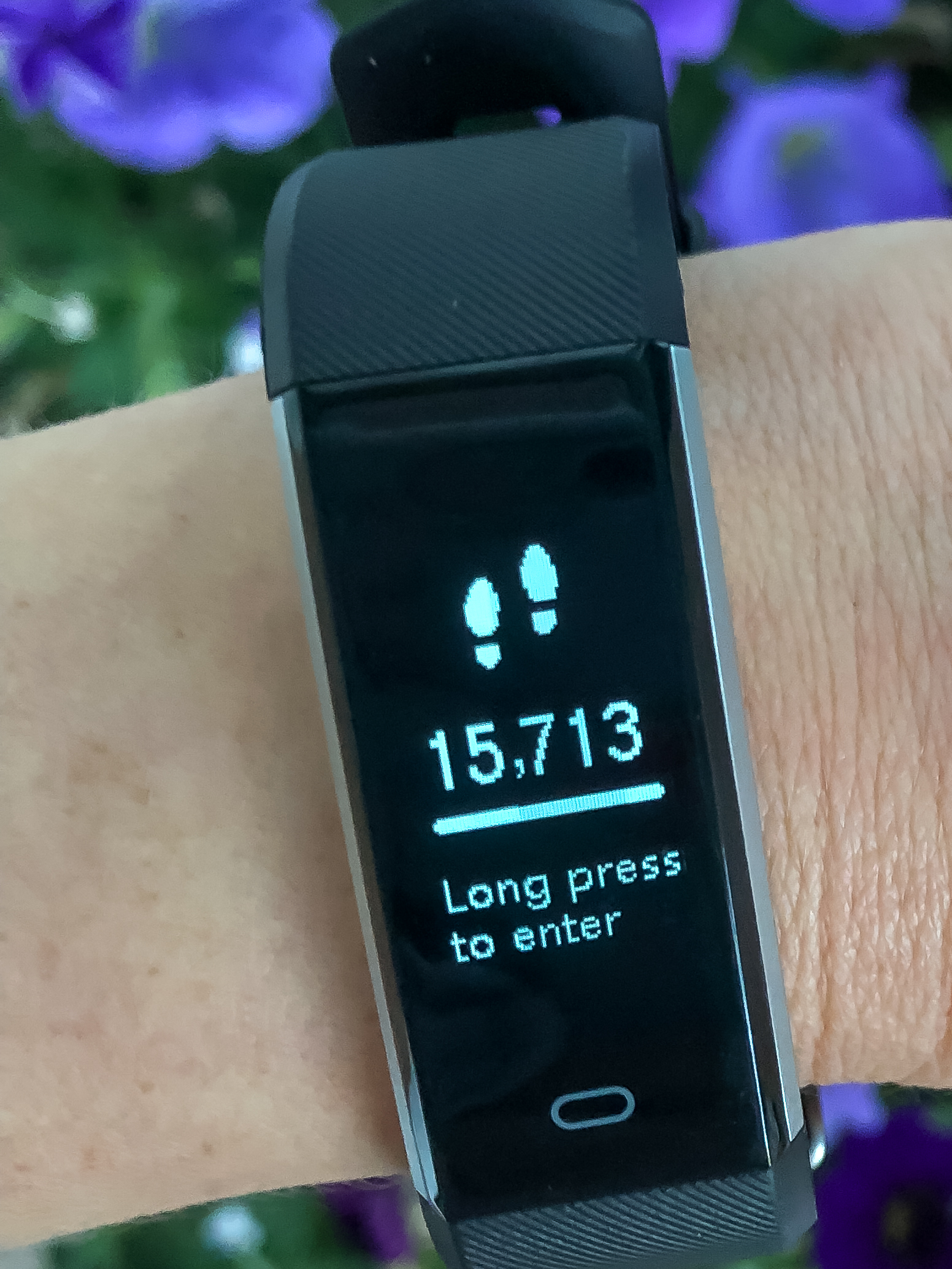 I was SO excited to discover this recommendation in a local mom group last year and had to share them again because I am LIVING in them right now. These shorts are pretty much identical to the lululemon running shorts (but for half the price) and are my favorite workout shorts I own. The feature a mesh liner and a large zipper pocket in the back). I now have 4 pairs of these and highly recommend!!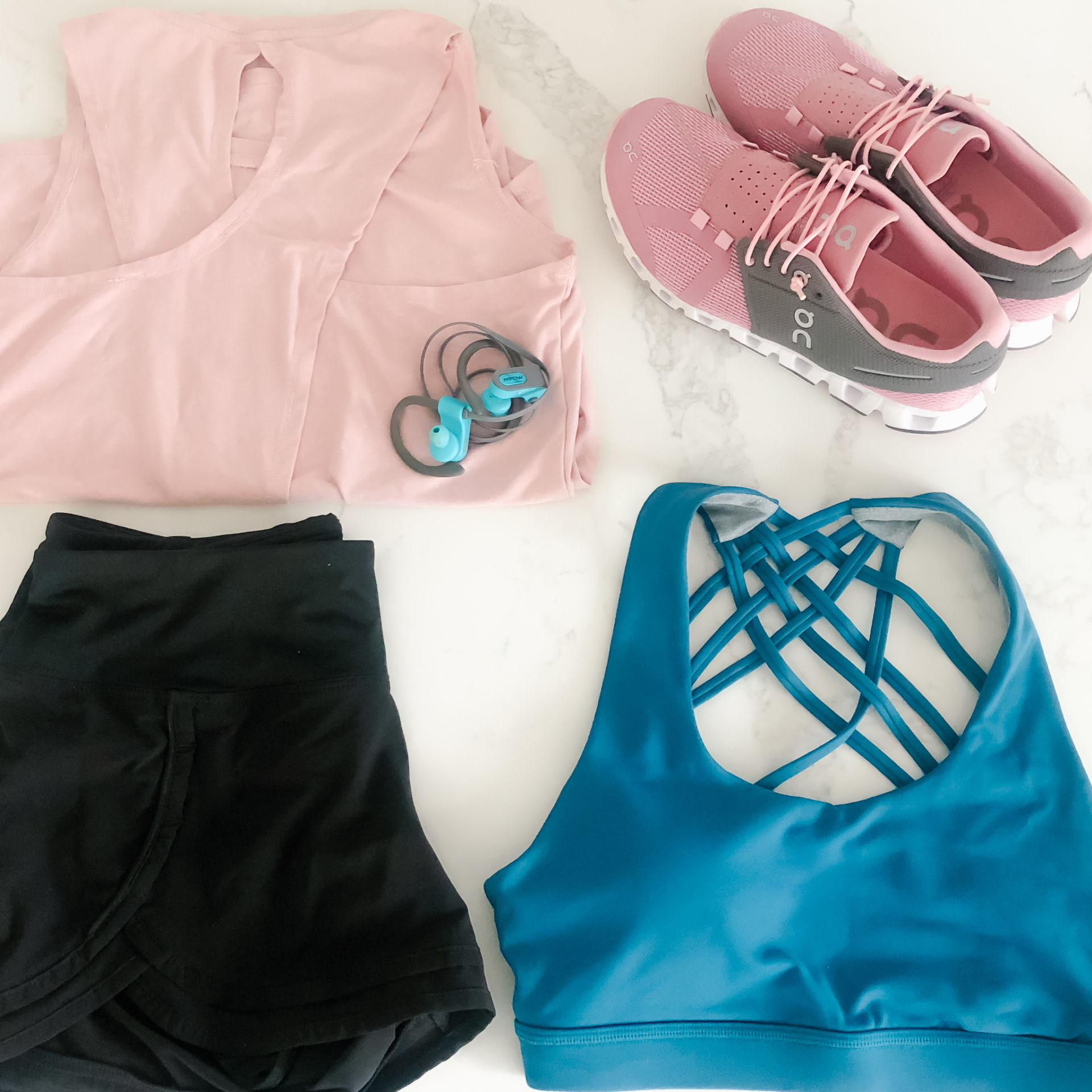 This weekend was supposed to be my annual Mamas Spring Break beach trip with my Supper Club girls. So starting tomorrow, you can find me sitting in my backyard with my feet in a tiny grass-filled inflated pool with a cocktail…pretending to be at the beach.
Happy weekend, friends!
In Case You Missed It This Week