Happy Friday! Today is Caroline's last day of summer camp and next week is her last week of summer break before virtual school starts on August 17! It's been such a weird, emotional summer for all of us. I'm really nervous about the school year for lots of reasons but am trying to focus on some fun family plans to soak up our last week of summer together for now.
1. Meyer Lemon Tree
I am so so so excited my meyer lemon tree arrived this week! I ordered the 6-7 ft tree from Fast Growing Trees and it arrived in a few days. For my long, long, long time readers, you may remember when I experimented with a tiny lemon tree in 2013…and sadly, our tree didn't make it. So I'm really hoping a more mature tree is a little easier to keep alive! Right now we've got it in one of my Chippendale planters but I think we may need to find a bigger pot. Anyway, here she is!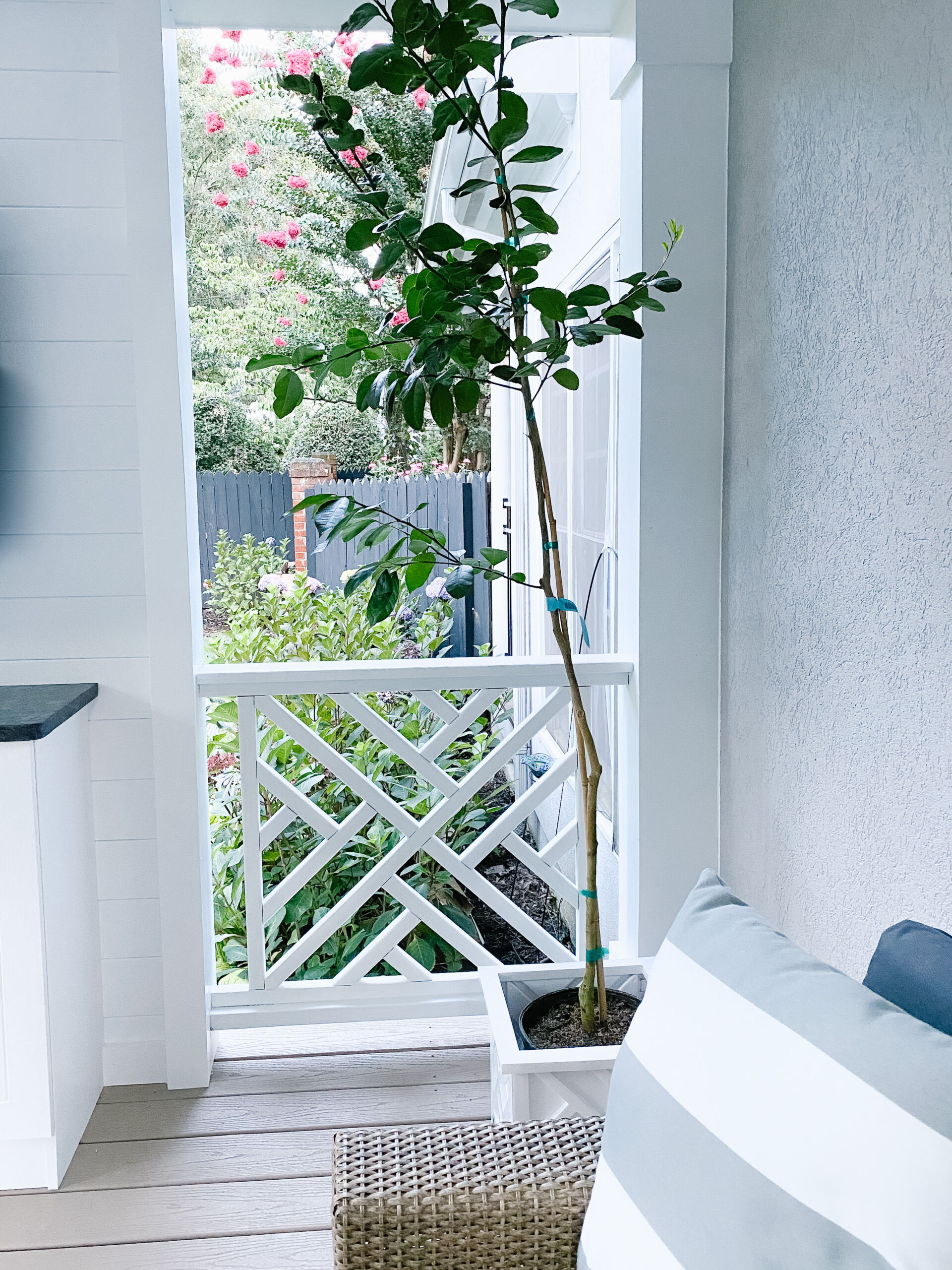 If you're in the market for a lemon tree, I would recommend Fast Growing Trees. You can sometimes also find them at Lowes or Home Depot! Or even Amazon has this really cute tree (that makes for a perfect housewarming gift)!
2. Steak Fajita Marinade
I made fajitas earlier this week. Although I badly burnt the first batch of vegetables, I was able to salvage the second half of them. Anyway, the flank steak marinade was amazing so I wanted to share it! I threw all of these ingredients in a ziploc bag, tossed in my steak and marinated it overnight.
Flank Steak Marinade
1/4 cup olive oil
1/4 cup orange juice
1 lime, juiced
1/4 cup chopped cilantro
1 tablespoon garlic, minced
2 teaspoons ground cumin
2 teaspoons chili powder
1 teaspoon dried oregano
1 teaspoon paprika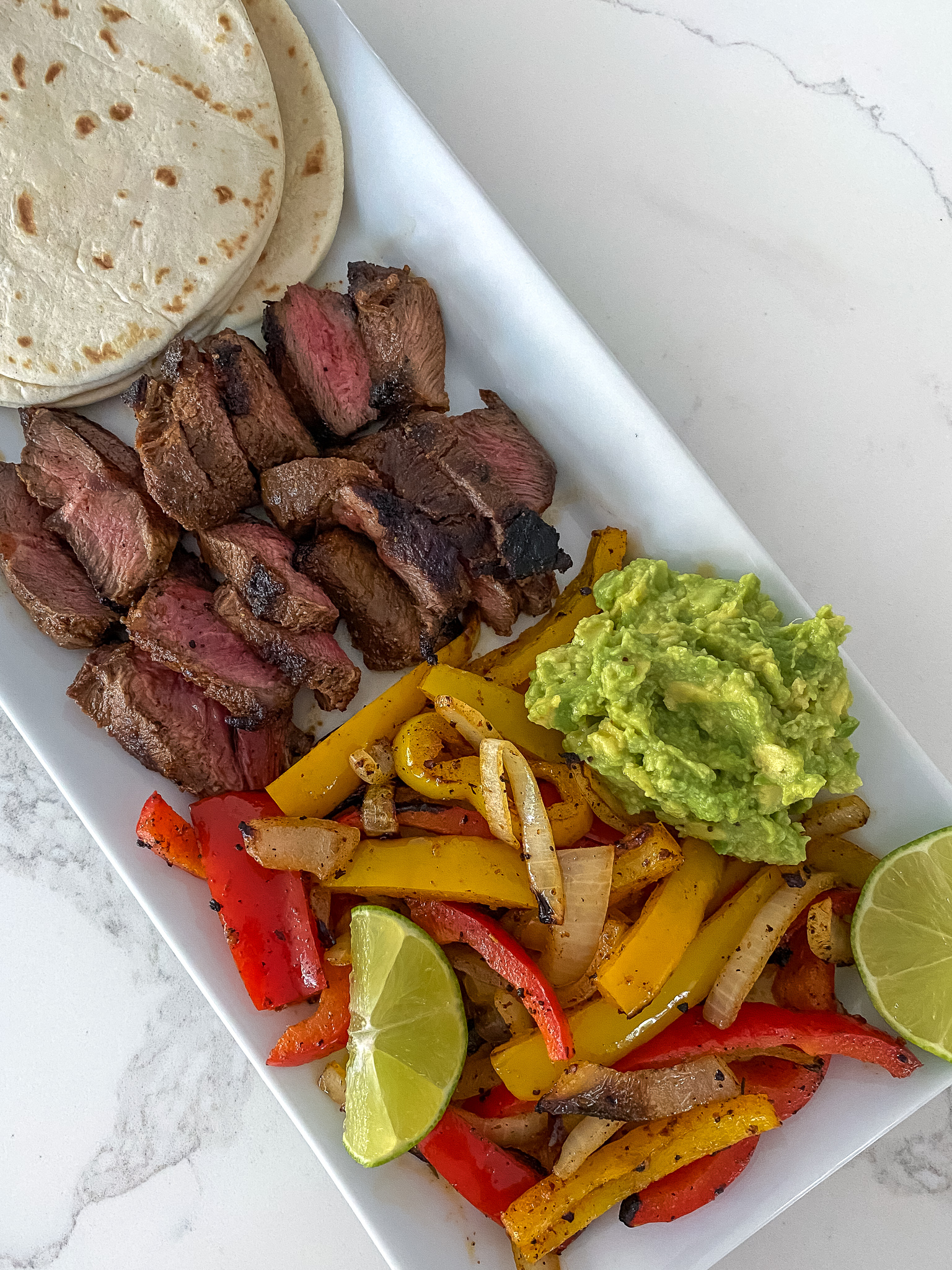 3. The Best Rosé
I am still loving the Gris de Gris wine that won the blind rosé wine tasting last year. If you're looking for the best $11 bottle out there, I highly recommend this one! I buy it by the case from Total Wine and there's almost always a case discount coupon which brings it down to a few pennies over $9/bottle. You can't beat that price! Also, I love, love, love this wine glass.
Also wanted to share one of my favorite outfits this week — all from Amazon! I've worn this skirt SO much this summer. I actually styled this skirt with a long sleeve top back during the cooler temps but have switched over to a body suit for the hot months! I'm really impressed with the body suit material — it's thick but not hot and is super soft. Lastly, the sandals! These were definitely not as comfortable as I had hoped, but they are super cute so I've been wearing them a lot. In fact, I wore them for an accidental one mile walk to the ice cream shop over the weekend and I think I've finally broken them in!
4. Hanging Porch Chair
Our porch furniture is slooooooowly arriving. A lot of our items have encountered repeated shipping delays (I think we're going on 13 weeks now for our dining table…) but I was ecstatic when our hanging chair arrived this week! The most controversial piece of furniture that Matt and I debated the longest — the hanging chair. You see, I had my heart set on this hanging chair but couldn't convince Matt to commit to a piece of furniture that would require a permanent placement (fun fact: Matt is obsessed with constantly rearranging furniture) or a hole in our ceiling. So we compromised on this pretty chair (still playing around with the pillows)!
5. Target Dresses
Have you all seen how many cute dresses Target has lately?! I have been stalking this dress forever waiting and it finally came back in stock (in all sizes — regular and plus) so I grabbed it this week (along with this comfy looking dress) and can't wait for them to arrive! If you're looking for cute affordable dresses, I've rounded up some of my favorites!

In Case You Missed It