Happy Friday! I cannot believe October is here!!
1. Flowers
I had to share this flower arrangement I made yesterday that turned out so pretty! I picked up all of the flowers from Harris Teeter (3 for $12 section) and arranged them in a large glass vase.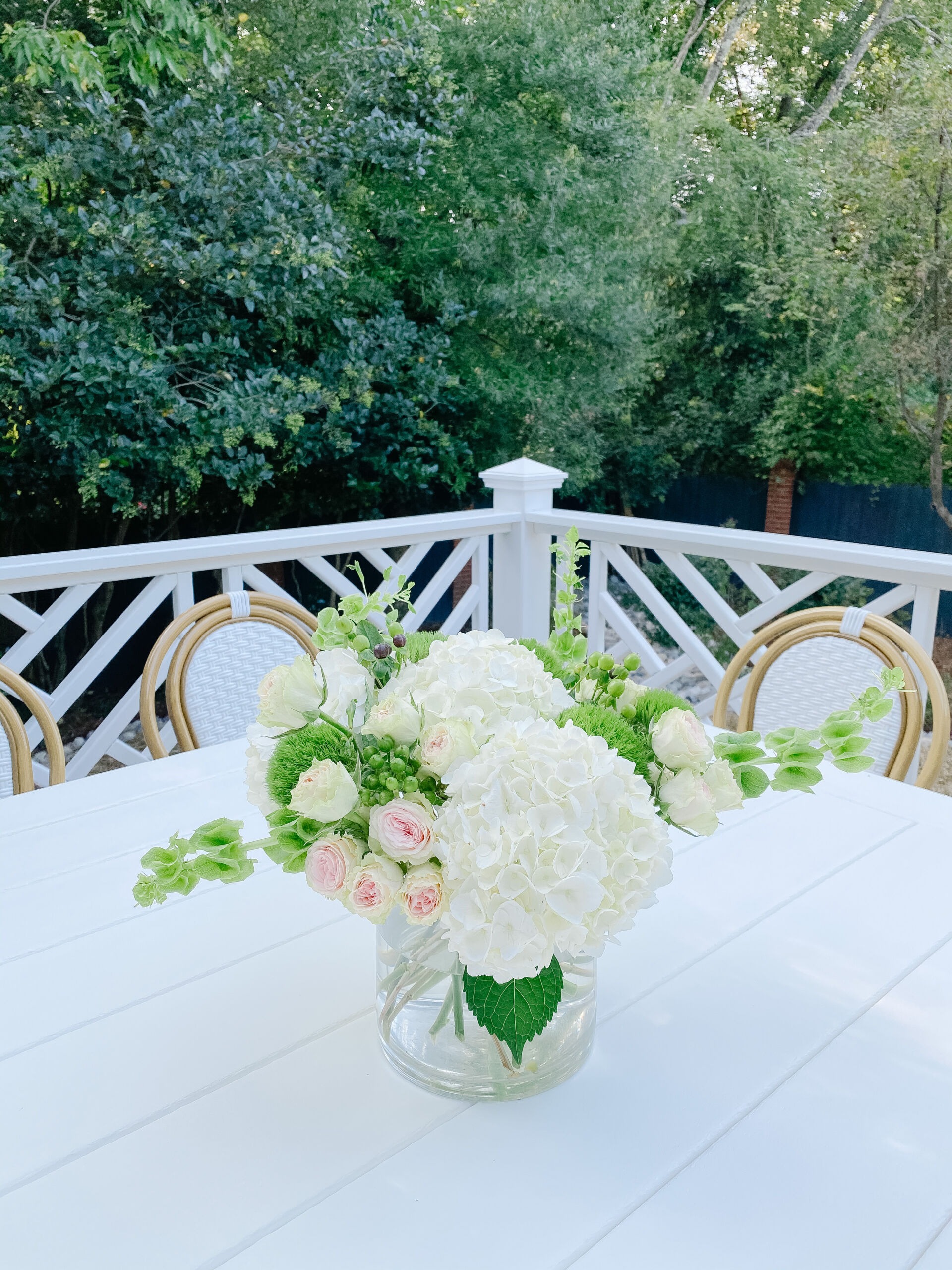 2. Playhouse Improvement
We had a bunch of work done in our yard last week which included a little upgrade to the kids' playhouse! We had a sandbox built to replace the mud pit that this area had become. Matt and I hate, hate, hate sand so it's a bit of a surprise to us both that we went in this direction…but have you ever priced out rubber mulch?! Hard pass.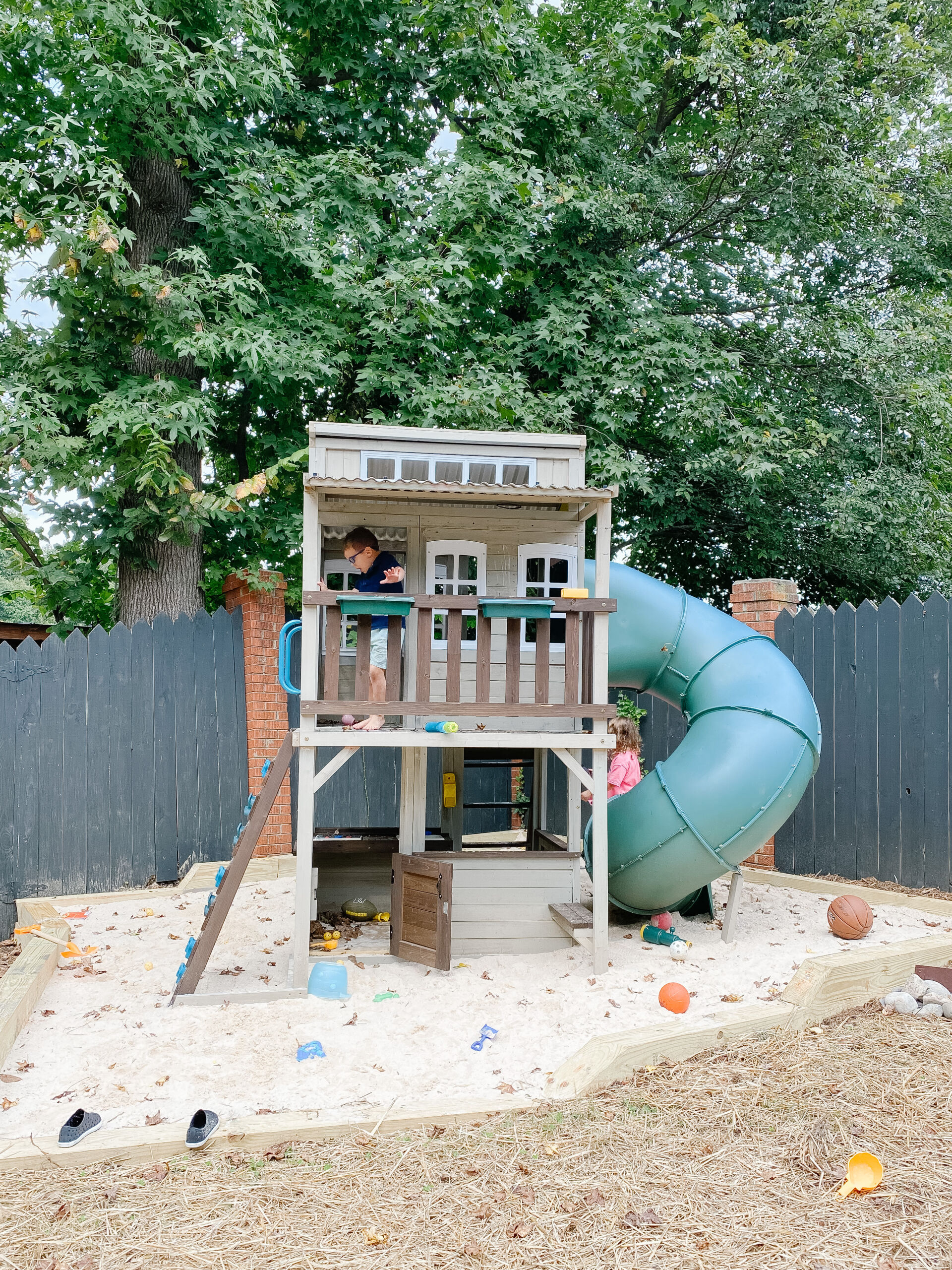 Here is what the space looked like before…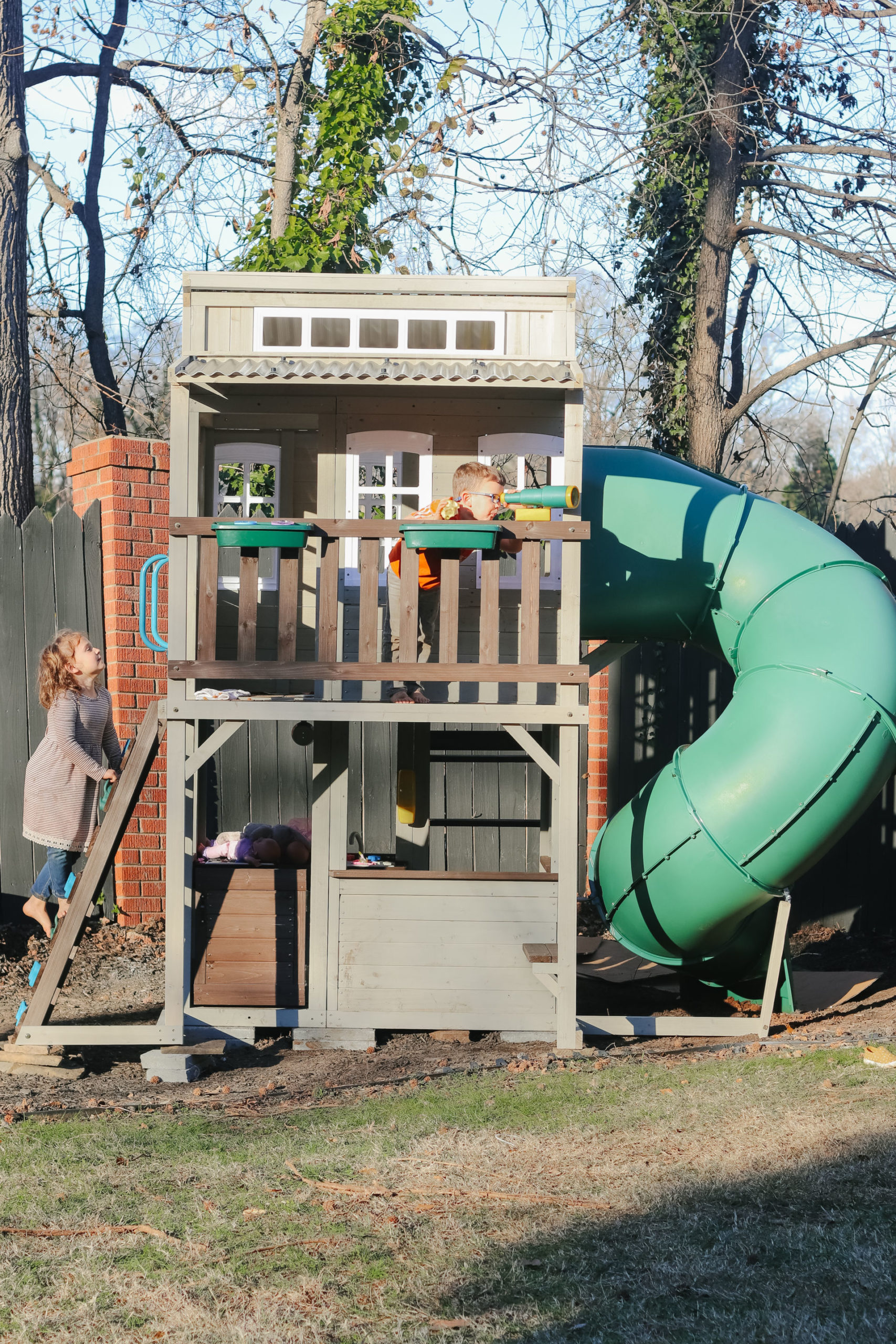 3. Parsley Plus Kitchen Spray
It's been a hot minute since I've shared my favorite parsley plus kitchen spray but I just re-stocked my supply which reminded me it was time to share it again! I think I've shared this spray 15 times over the past 9 years…it really is that good and makes my kitchen smell SO fresh! I also picked up the orange spray to try too.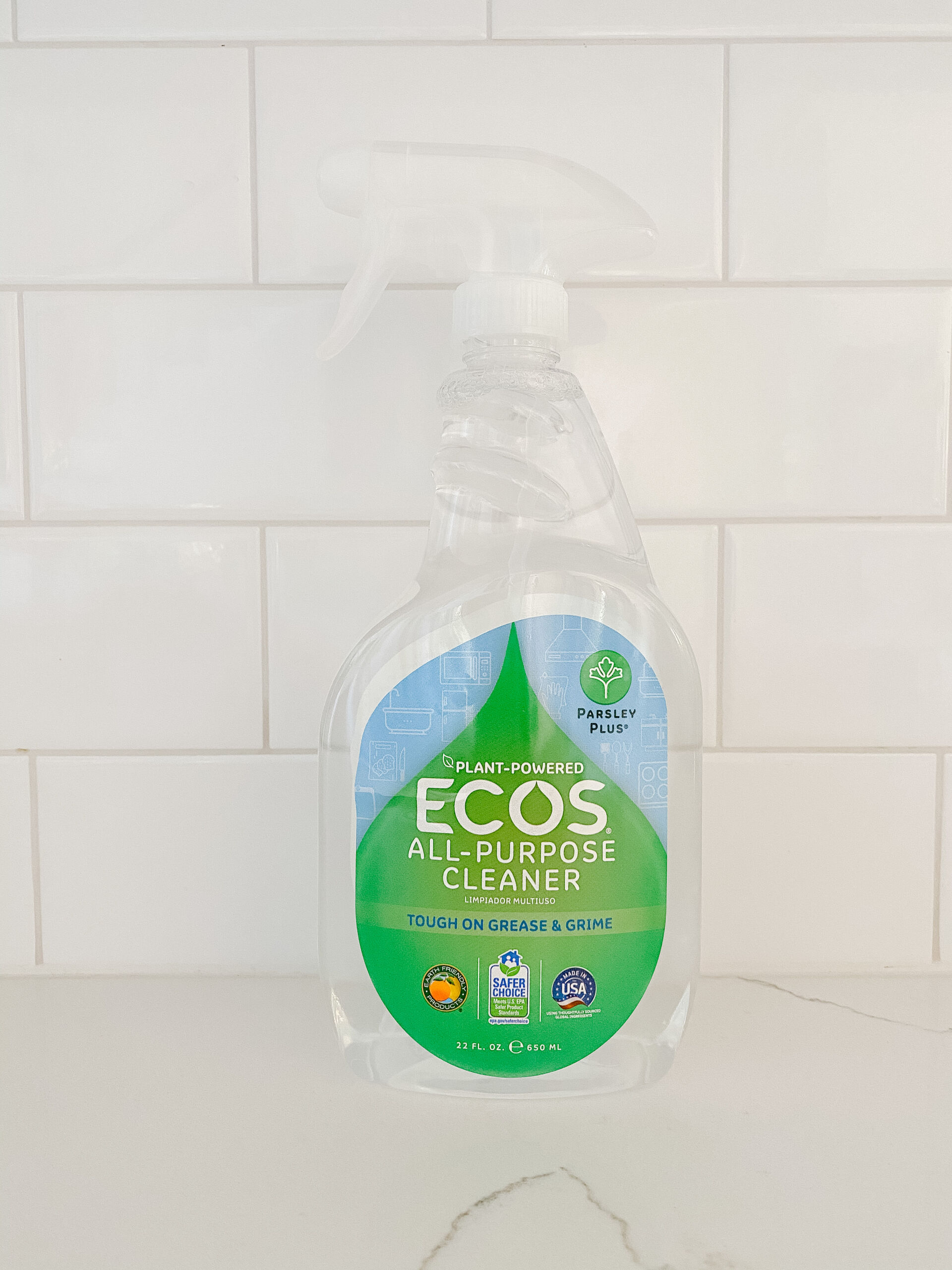 4. Pumpkin Dip
Last night I hosted Community Group which made for the perfect occasion to whip up my first batch of pumpkin dip of the season! This dip is always such a hit and is so easy to throw together. In fact, Matt carved the pumpkin and I mixed up the dip the night before making hosting prep a breeze yesterday.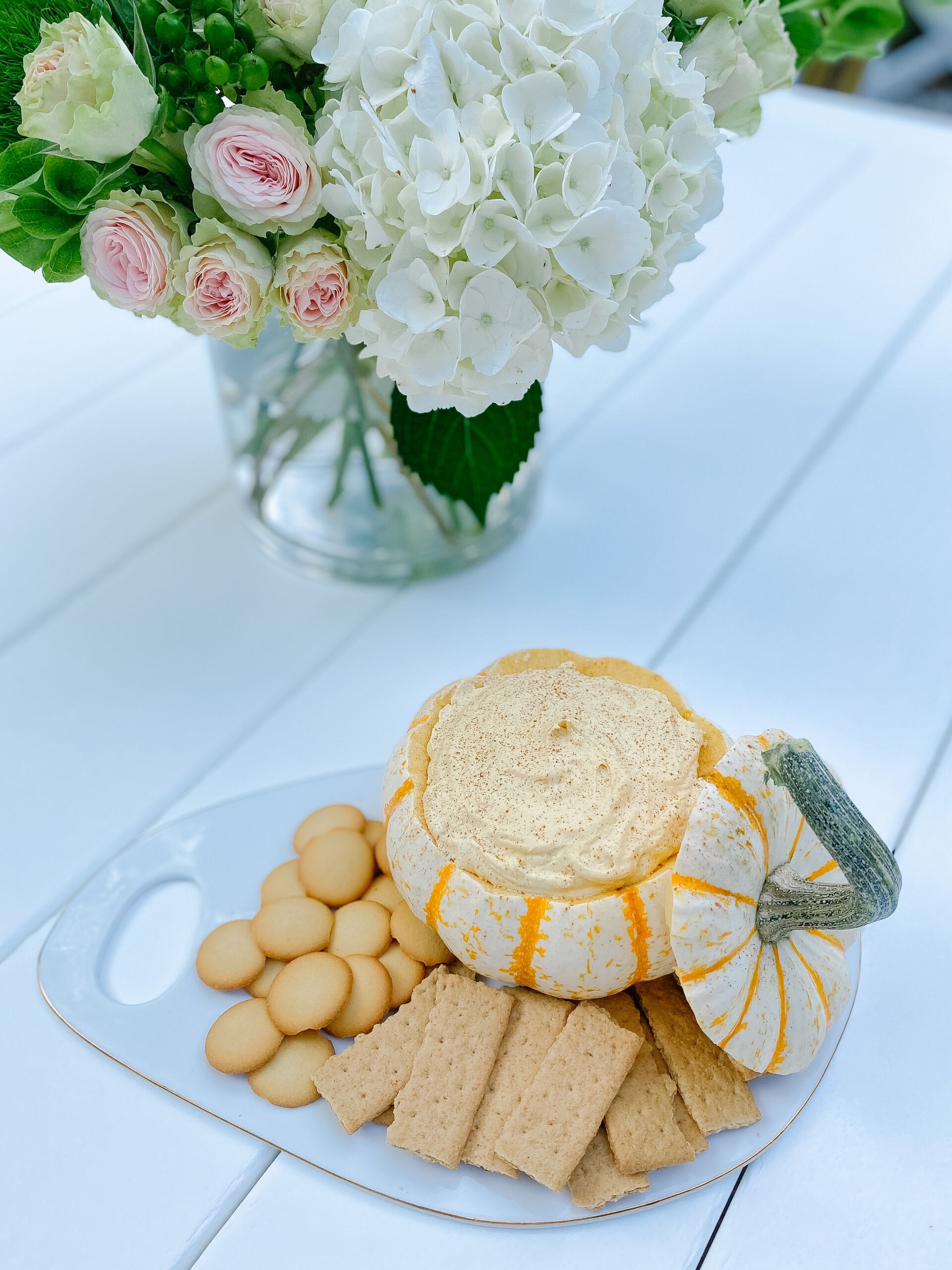 5. Halloween at Target
The kids have been begging since mid-September to decorate the house for Halloween. We don't actually have very much Halloween decor so I ordered a bunch of fun items from Target earlier this week and the kids have been getting ridiculously excited as each package has arrived. I promised them we would decorate this weekend. Here's a round-up of the items we're working with some other fun finds.

The fall dresses at Target are on point this season too! Here are a few I purchased to try on, as well as a few other cute options!

In Case You Missed It