Happy Friday! I ran out of blog writing time this week so I've got 4 things for ya today…
1. Family Beach Trip
We are on our way back to Charlotte today after a wonderful few days at the beach! It was SO nice to get away for some fun family time and I cannot wait to share a recap soon. In the meantime, I wanted to share this adorable picture of Caroline from the beach.
If you messaged me about the kids' beach chairs, they are from T.J. Maxx (on sale)! And you can find Caroline's monogrammed straw hat on SALE. It's available in adult and kid sizes, 4 pattern options, and has held up really well in the pool and ocean!
KIDS BEACH CHAIRS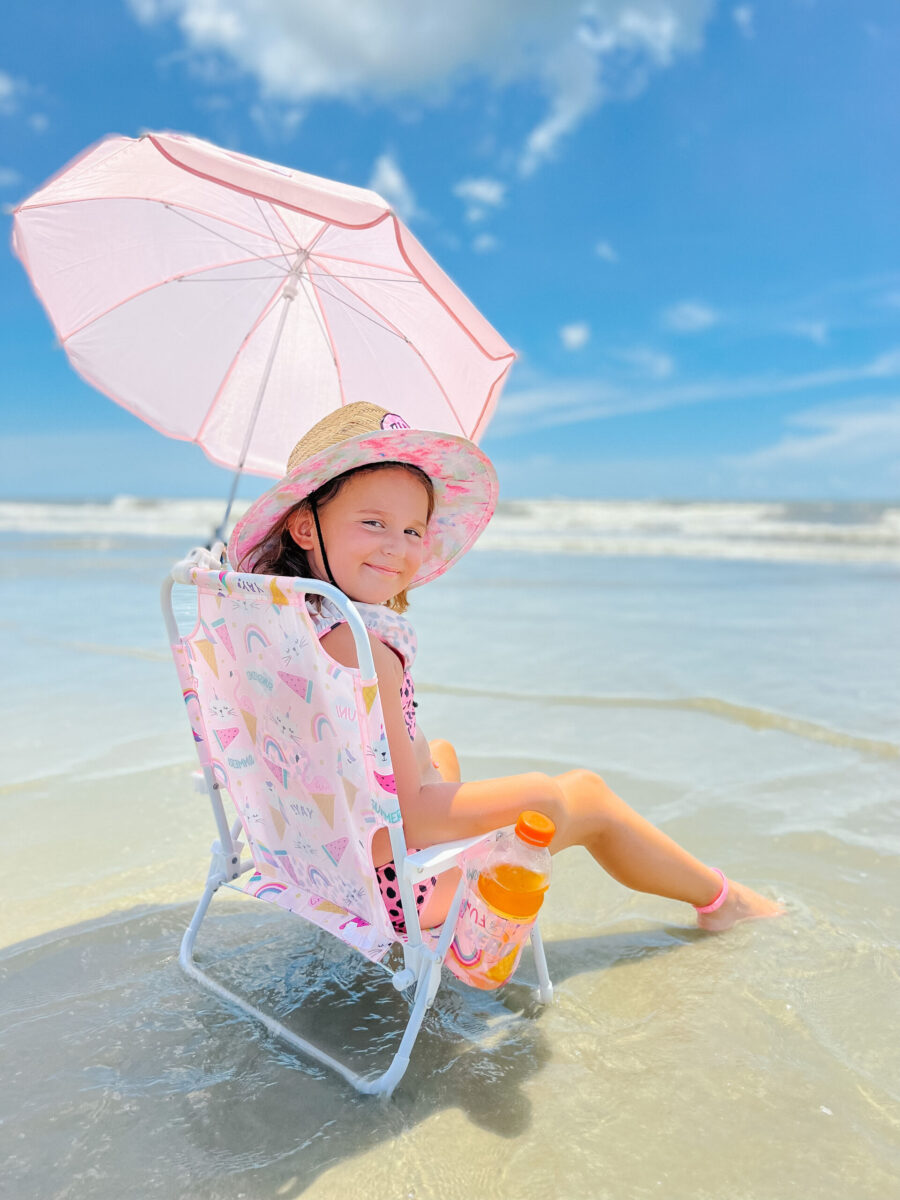 Caroline has lost two big teeth recently!
Of course, when we went looking for her tooth fairy pillow, we couldn't find it. So I ended up ordering the cutest $5 tooth fairy pillows for both kids from Target. Thankfully, they arrived just in time for our fairy's second visit! Anyway, if you're looking for an easier way for your fairy to visit, I highly recommend a tooth fairy pillow!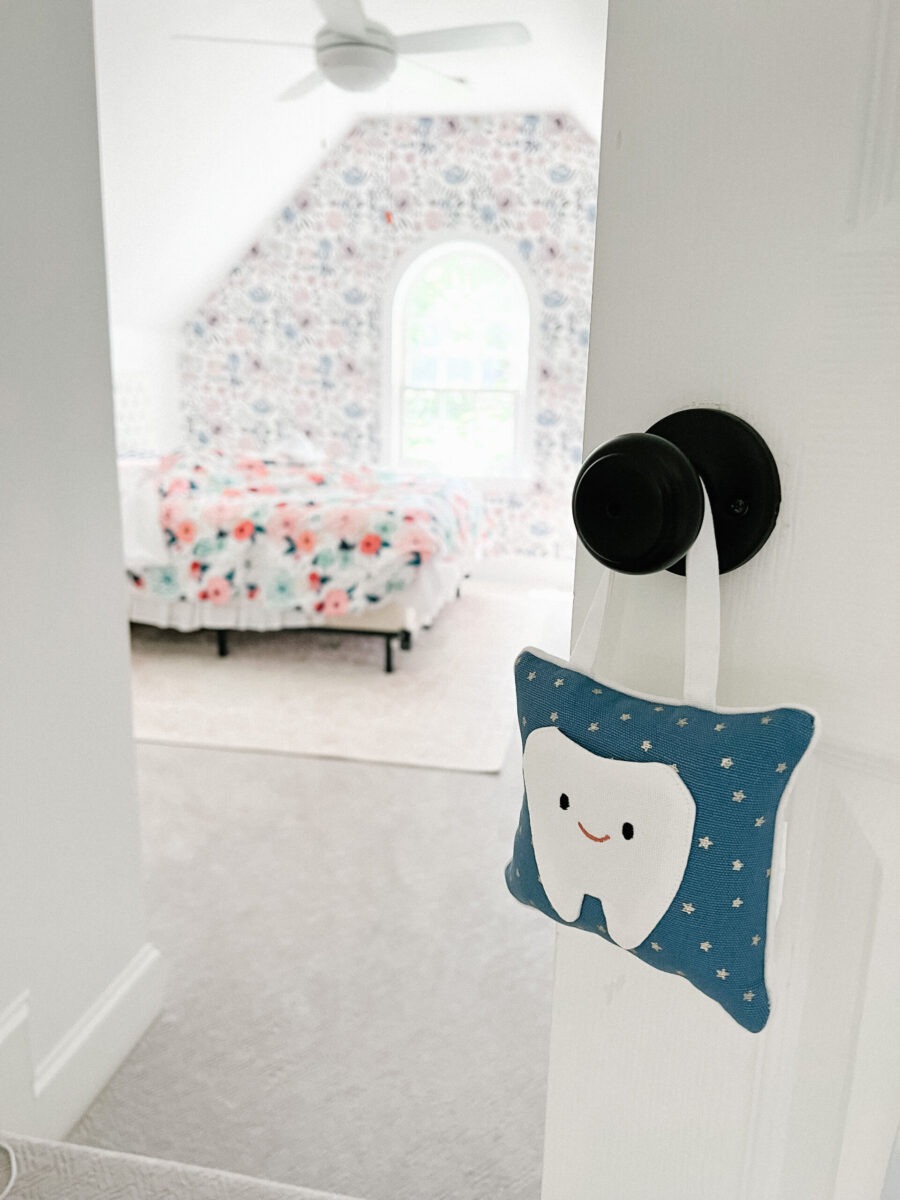 3. Blue Man Group Date Night
Last weekend Matt and I were invited to see Blue Man Group. I've seen this show once before (in high school) but Matt had never seen it. IT WAS SO GOOD. The entire show I kept wishing we had brought the kids and will definitely be grabbing tickets to see BMG again as a family the next time this tour comes back to town!
A few of you messaged me for my dress details. I actually received this dress by accident in one of my orders and they let me keep it! I really love this dress but would recommend it for taller women. The long sleeves also feel like a lot of extra fabric to me for a summer dress so I rolled them up. I may just take the dress to the tailor and have them re-work them. Anyway, you can find this dress in black or white at Revolve / Nordstrom / Saks.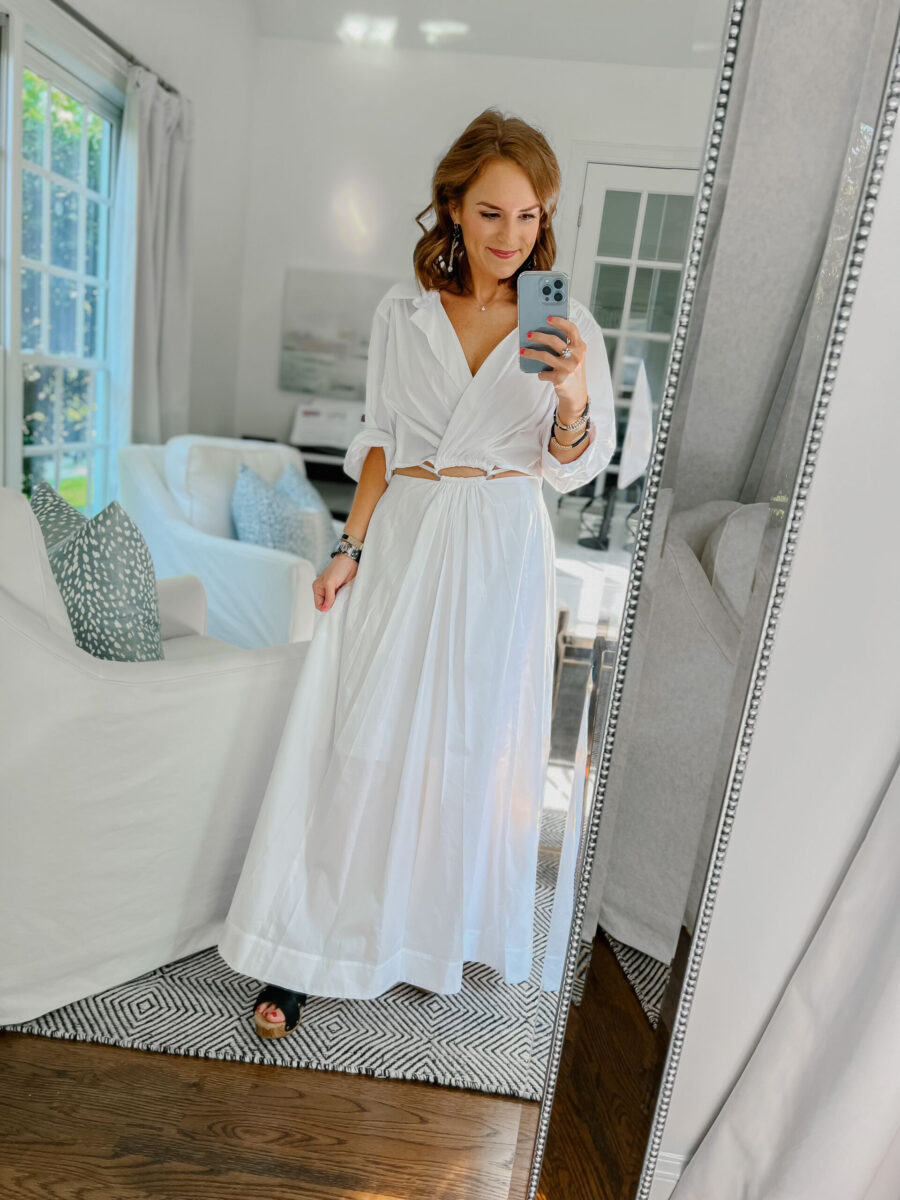 Rating 5/5: Oh my gosh, I loved this book! This was one of the top reader-recommended books from my poll earlier this year and it was spectacular. This beautifully crafted story felt like I was listening to a non-fiction memoir filled with juicy scandals, well-developed characters and a brilliant twist at the end. This book sucked me right in from the beginning, took me on an emotional rollercoaster and I could not devour it fast enough. Highly recommend.
Book Summary: Aging and reclusive Hollywood movie icon Evelyn Hugo is finally ready to tell the truth about her glamorous and scandalous life. But when she chooses unknown magazine reporter Monique Grant for the job, no one is more astounded than Monique herself. Why her? Why now?
Monique is not exactly on top of the world. Her husband has left her, and her professional life is going nowhere. Regardless of why Evelyn has selected her to write her biography, Monique is determined to use this opportunity to jumpstart her career.
Summoned to Evelyn's luxurious apartment, Monique listens in fascination as the actress tells her story. From making her way to Los Angeles in the 1950s to her decision to leave show business in the '80s, and, of course, the seven husbands along the way, Evelyn unspools a tale of ruthless ambition, unexpected friendship, and a great forbidden love. Monique begins to feel a very real connection to the legendary star, but as Evelyn's story near its conclusion, it becomes clear that her life intersects with Monique's own in tragic and irreversible ways.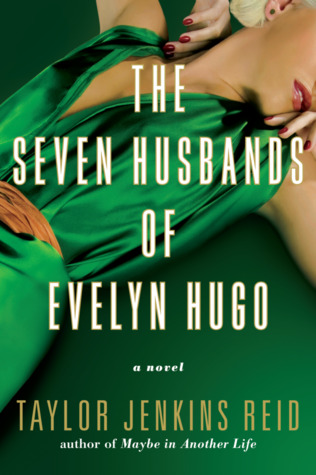 In Case You Missed It