Our breakfast nook is one of the spaces I really, really, really love in our new home. Granted, most of the time we share our beautiful new table with a couple loads of laundry, but I love having a place to sit down together in the kitchen.
Here is what we were working with originally…
The breakfast nook came with a minor challenge — the side door (which we use often) opens up almost to the middle of the eating area, so we knew our options for dining tables would be limited. We also got two contractor opinions and both informed us that the door couldn't be flipped to the other side and it also couldn't be changed to swing outward given the existing framing. Down the road we would love to change the side door to two french doors that swing out but that is definitely wayyyyyy down the wish list. One day!
So the changes to the nook/kitchen included refinishing the hardwoods, painting the walls, removing the old blinds, replacing the rusted return vents and buying a new dining table! We originally had planned to replace the light fixture but after everything else was put together we didn't hate it as much. So it will be the last fixture to replace…because woah, you should see the others throughout the house.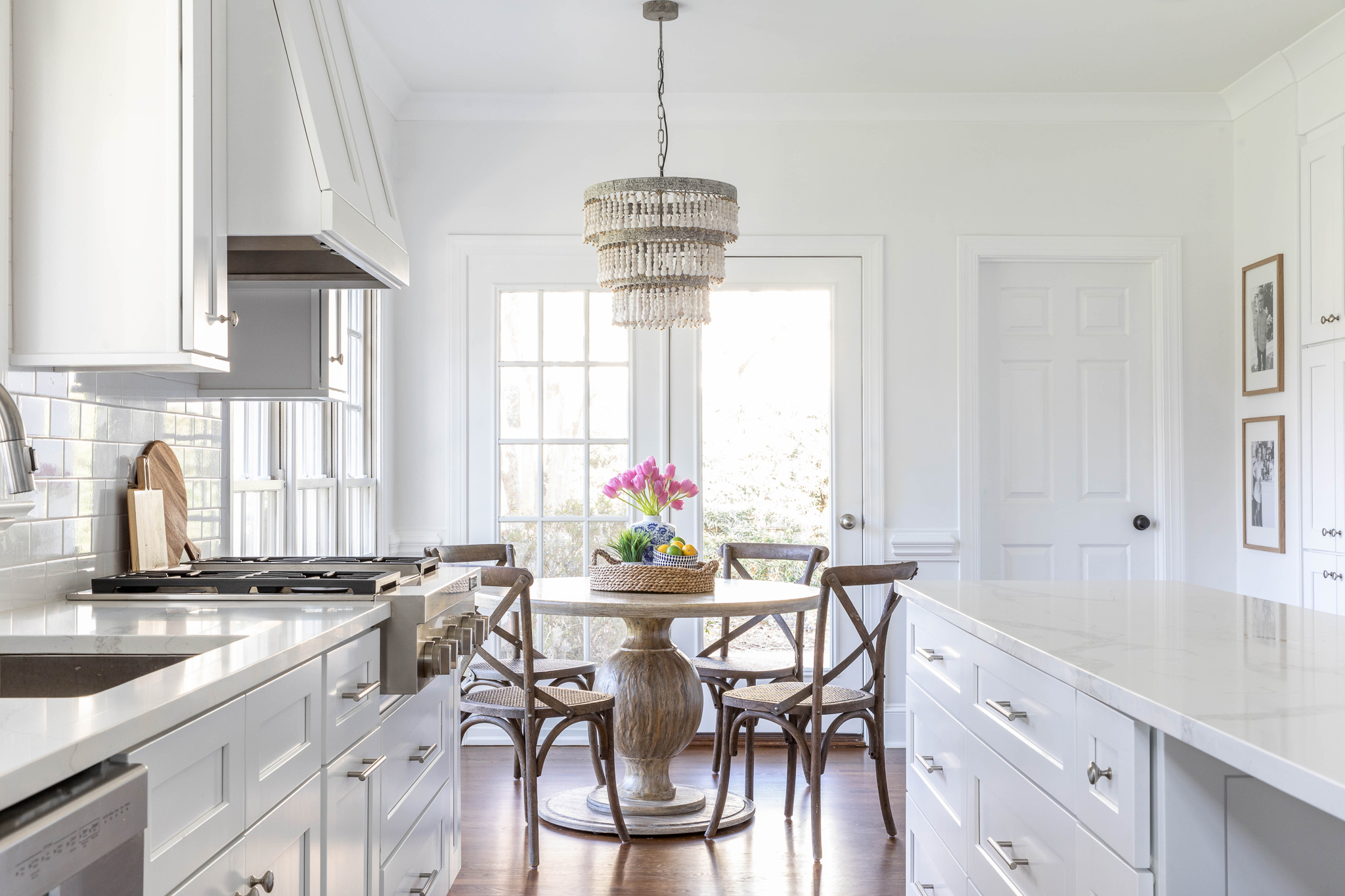 After searching high and low I fell in love with the French Urn Pedestal Dining Table from Restoration Hardware but LOL'd at the price and found this incredible dupe (on sale and used a 20% off coupon). And we were able to recycle our old dining chairs. We get SO many compliments on this table. SO MANY. And I've already comfortably seated 6 girls around this table for lunch too. It's perfect.
The chandelier is one of my favorite details in this entire room. It makes such a statement and is affordable!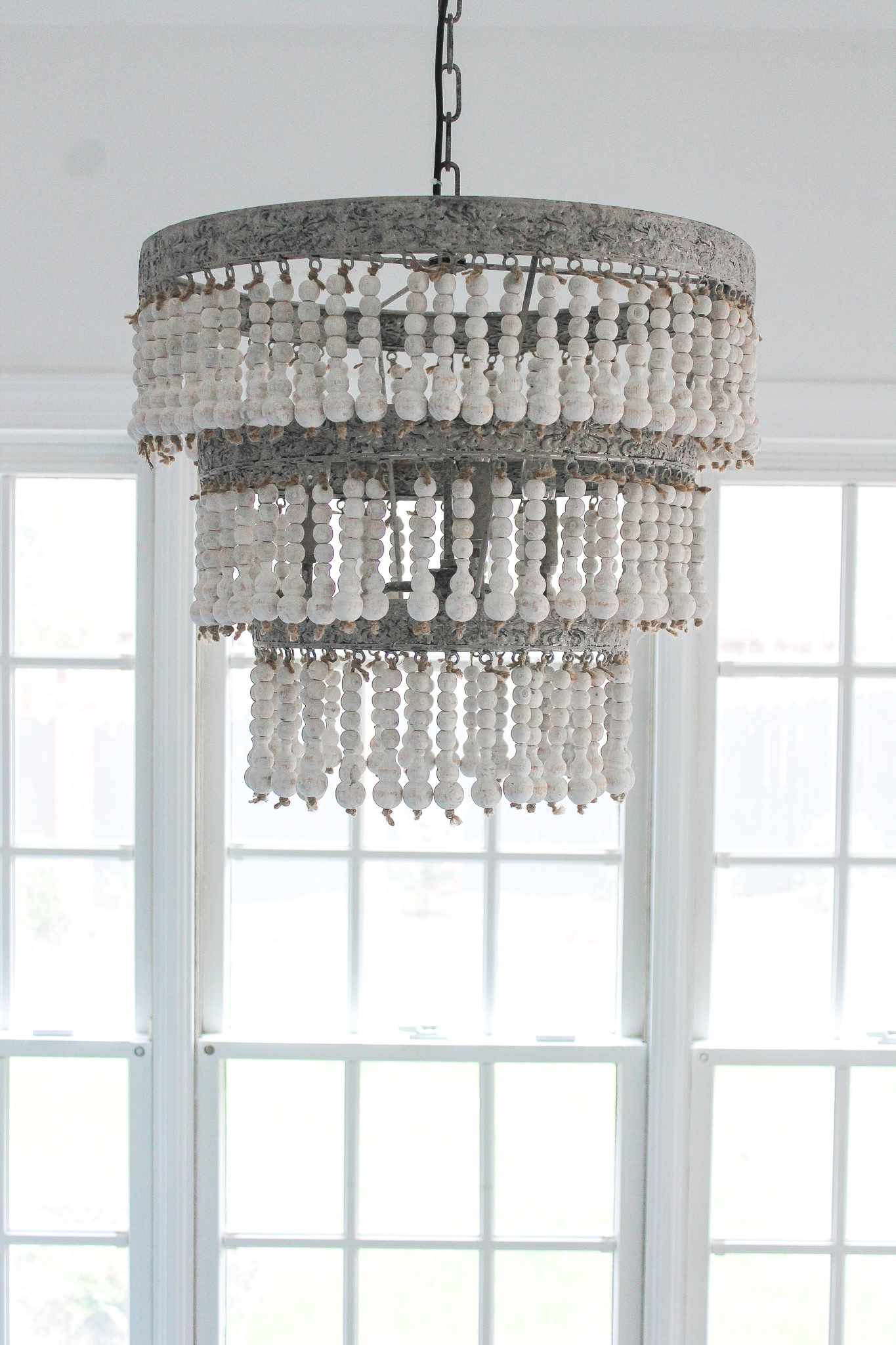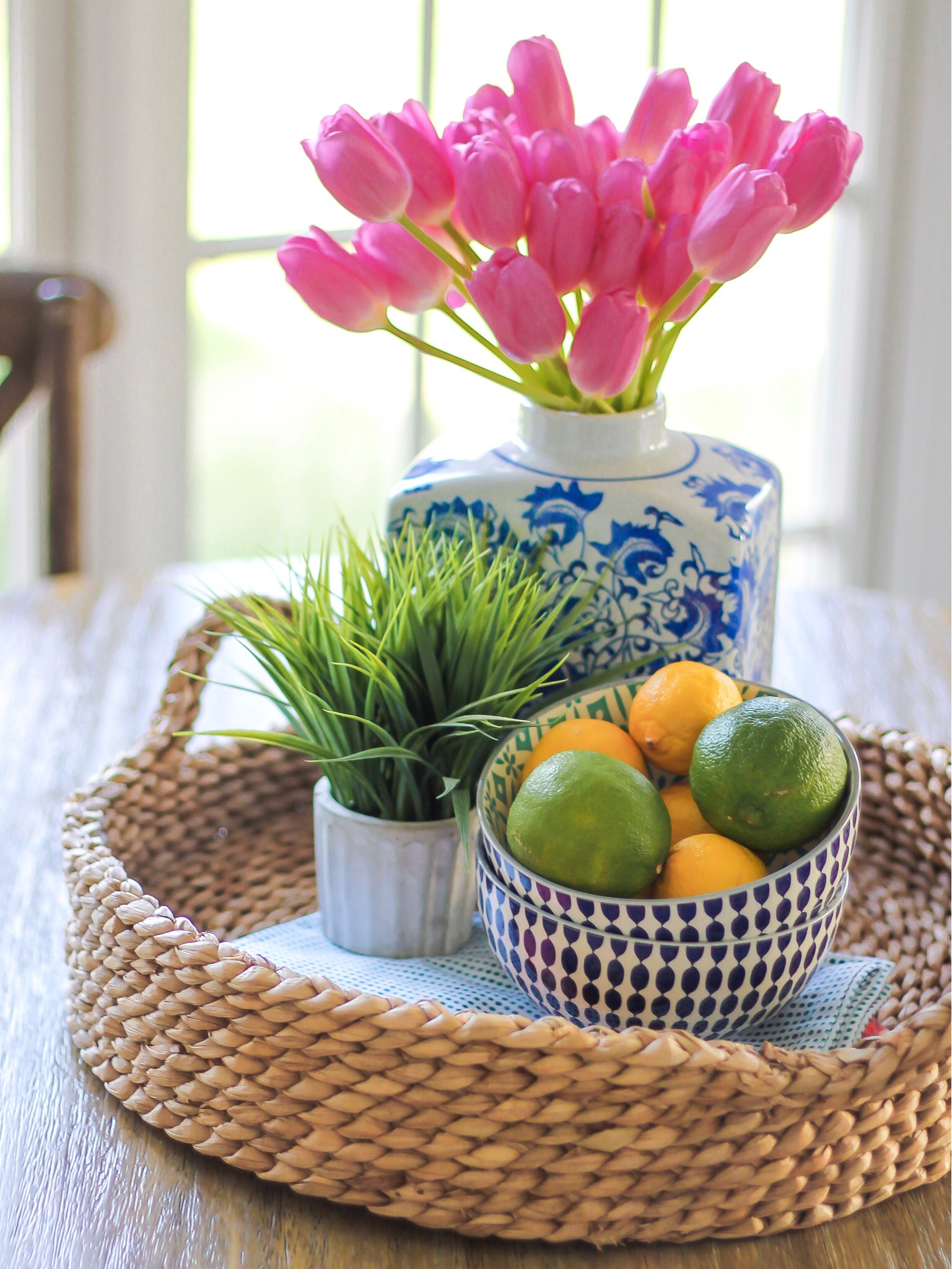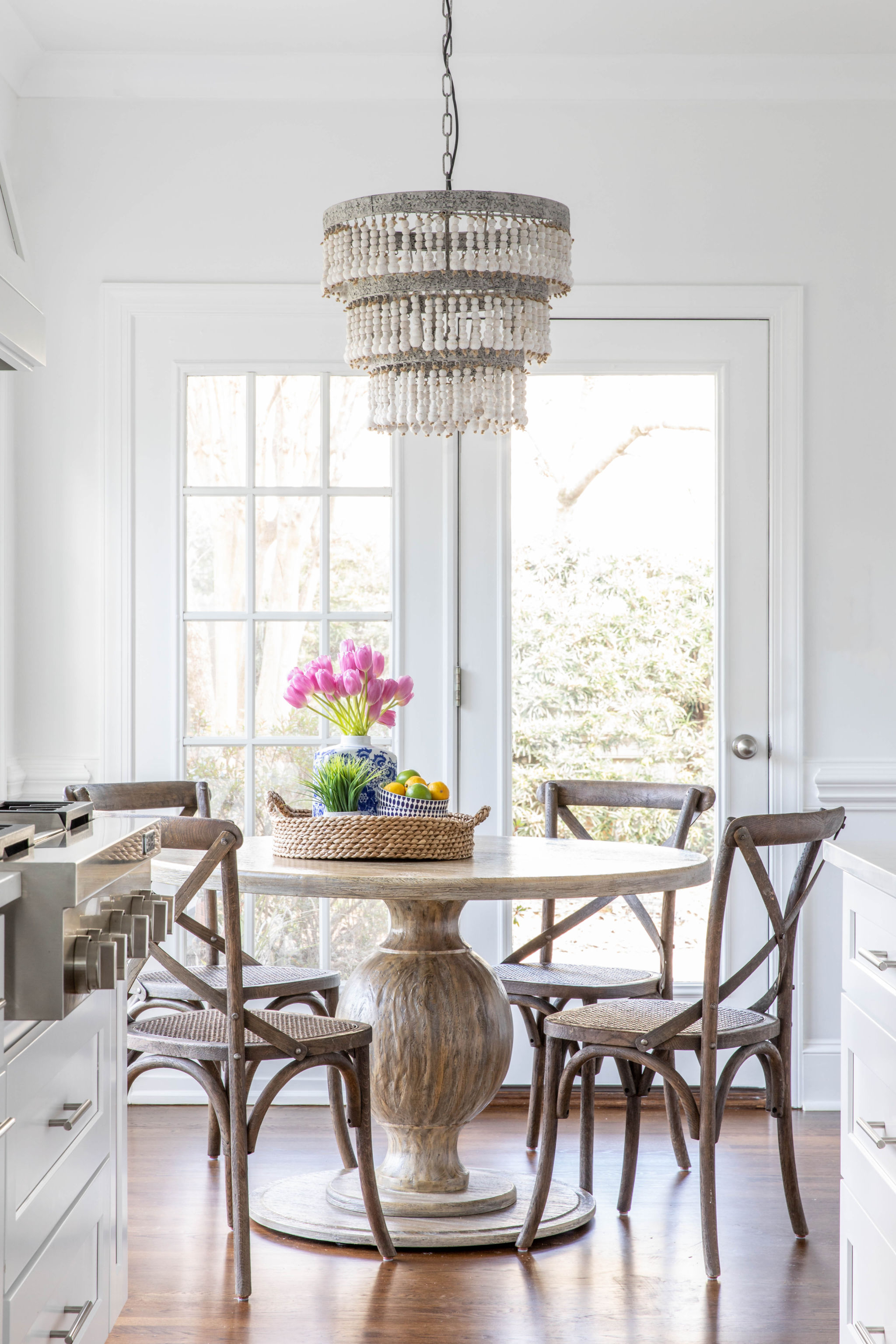 Our laundry room is right off our kitchen so since we're already here I thought I'd share the improvements to this space too…
This room had the loveliest wine wallpaper border that pained me to remove. But too many people thought it looked like tractors so we sighed and ripped it off and painted the walls Sea Salt. We also purchased a new washer/dryer. We loved our washer/dryer set in our old home so much that we ended up purchasing the exact same set again for our new laundry room.
Oops – real life laundry chores in progress! And finally, a real life picture of family dinner with toddlers in our breakfast nook…
Breakfast Nook Sources
Paint Color: Benjamin Moore Chantilly Lace // Floor Stain: 50% Dark Walnut + 50% Provincial // Dining Table // Wood Side Chairs in brown oak drifted (Cheaper Similar Chair)
Laundry Room Sources
Wall Paint Color: Sherwin Williams Sea Salt // Washer + Dryer