Happy Friday! It's been a great week around here and I'm really looking forward to a fun weekend ahead.
1. Playground Fun
Last weekend we had beautiful Sunday weather so I took the kids to the park while Matt was sick and quarantined to our bedroom. While at the park I ran into an old friend and had the best time catching up with her. Afterwards I was reflecting on how just a year ago our kids were still too little to navigate a lot of the areas of this playground without helicopter supervision…and I would spend the entire time walking behind them with my hands free in case I needed to catch someone. And now…we've hit the age where they don't want me following them around and I can sit down and watch them play while catching up with a friend. So to the mamas out there in the trenches, one day soon you'll enjoy watching your kids play together without gasping every 15 seconds…and it is glorious.

2. The Legend of the Putter Frog
My friend's father-in-law wrote the cutest book — The Legend of the Putter Frog and gifted us a copy. It is Thomas's favorite book right now and it's such a fun read! The illustrations are great too. Highly recommend if you have a golf-obsessed little one!

3. Spring Wreath
We received a gorgeous new wreath from Carolina Front Door Decor! It's so fun and springy and makes me so happy to see it when I pull up to our home. You should also check out this super pretty hot pink tulip wreath too! Use code CCHARM10 for 10% off your order!

4. The Most Luxurious Bath Towels
If you're in the market for new bath towels, I highly, highly, highly recommend these incredible towels from Target (which are on sale right now too)! My friend April recommended them and they are the most luxurious towels we've ever owned and are incredibly soft. Make sure to spend a few extra pennies for the BATH SHEET size! I promise you won't regret it!

5. Community Group
Last week Laura hosted Community Group in her home and set up the most delicious taco bar! It was another great night of food and conversation. I love these girls so much!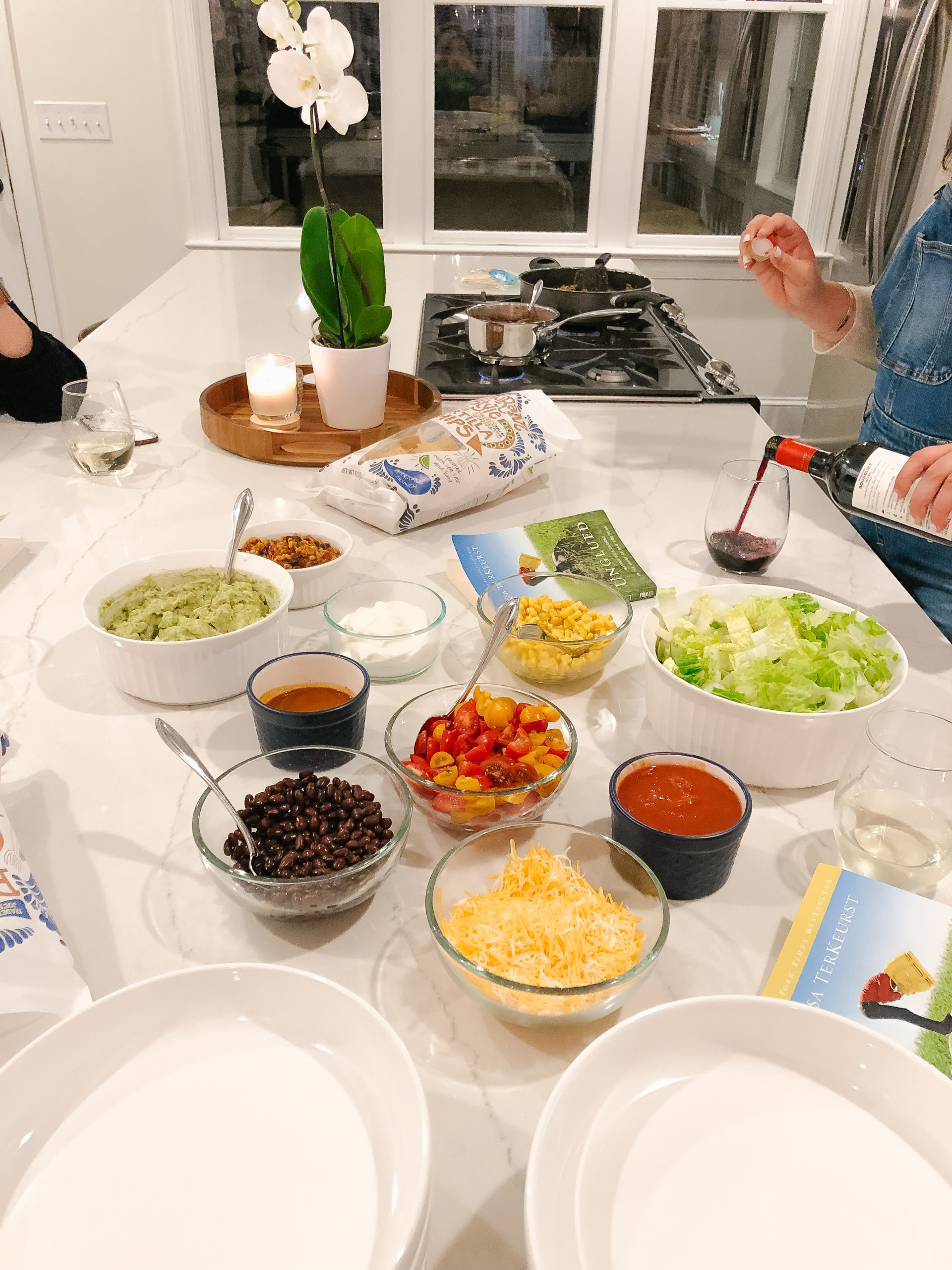 In Case You Missed It