This post is sponsored by my friends at Minted. All opinions are my own.
Our family Christmas cards are officially en route to some of our favorite people!
We again used Minted this year for our Christmas cards. Honestly, we choose Minted every year not only because of the superior card quality and endless design options…but really…it's because of the free recipient addressing which saves me SO much time and envelopes.
So without further ado, our 2018 Christmas card…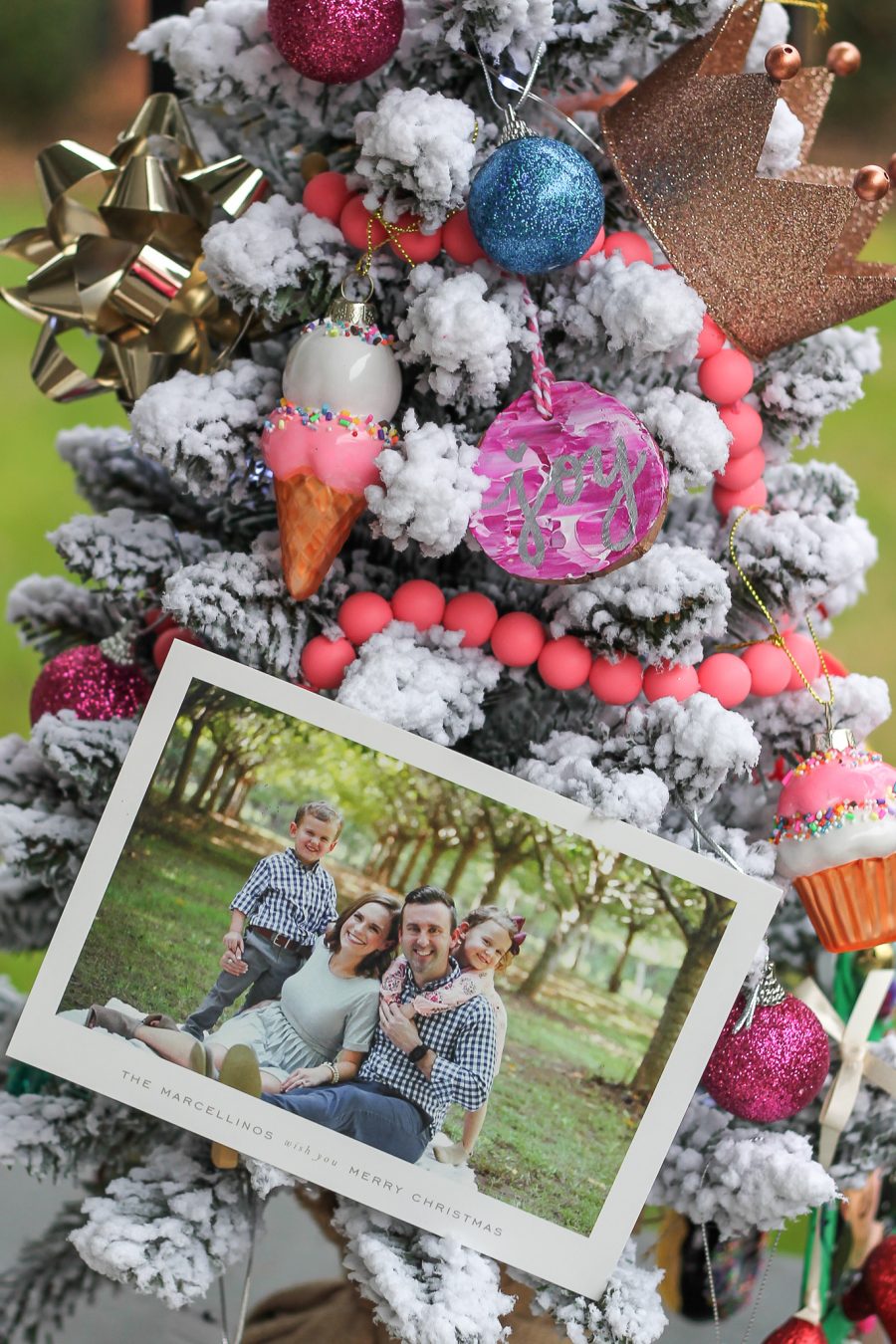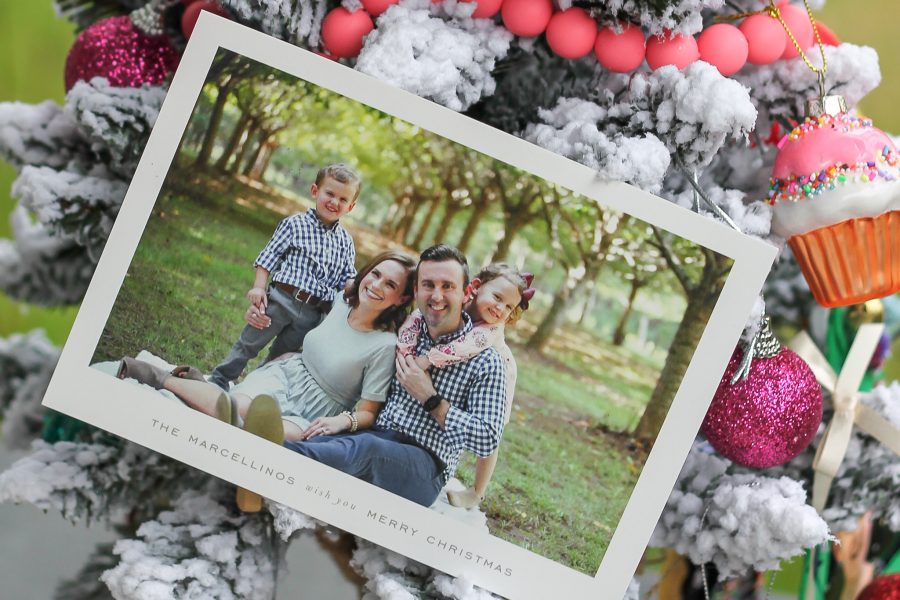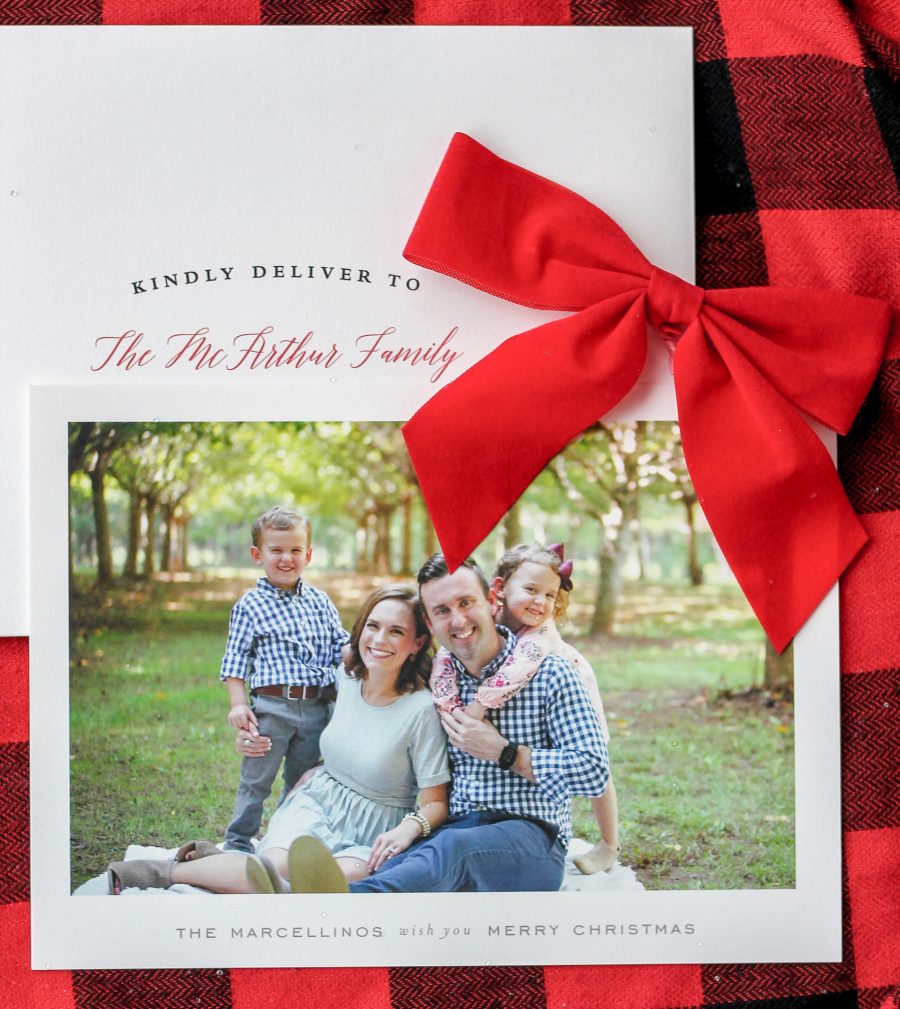 I wish I could send each and every one of you a card by snail mail too. However, consider this your virtual Christmas card with this little message on the back…
Dear friend,
Whether this is your first visit to my blog or you've been reading along since I planned our wedding in 2011, THANK YOU from the bottom of my heart. This little space of mine has always been my creative outlet where I can pour out my heart and soul sharing the good, the bad and the ugly. I am so humbled by your continued support, prayers and readership. What started as a diary of run-on sentences, too many exclamation points and poor quality photos to share with our friends and family has unexpectedly grown in ways I could never have imagined over the years thanks to you all for visiting day after day and sharing my posts with your friends! Because of YOU I have had the honor of walking alongside and cheering on hundreds of women going through double mastectomies — most of which are not elective, I've cried over my keyboard with lots of you who have or are in the process of losing a parent, I've shared my cell phone number with several moms who have just been slapped in the face with an unexpected cataracts diagnosis for their itty bitty baby and have no one to talk to about it who has been on this extremely rare journey too. Or maybe you've finally found a meal here that everyone in your family will eat, that perfect dress to wear to the office or a mommy hack or two! Regardless of what keeps you coming back, THANK YOU. I am so blessed by you all!
Merry Christmas!
Love,
The Marcellinos