It was a wonderful Mother's Day weekend!!!
Friday
We ordered Dominos pizza for dinner and watched Bedtime Stories (because it features a guinea pig) for Family Movie Night! And we polished off Caroline's birthday cake for our dessert. After the kids went to bed we had a Zoom double date playing CodeNames with my bestie Shannon and her boyfriend. Afterwards I jumped into bed and watched Dateline while Matt hung out with his friends from high school via Zoom.
Saturday
Saturday we grabbed McDonalds for breakfast and hit the road for a day in the forest! After a 90 minute drive from Charlotte we arrived to South Mountains State Park to hike High Shoals Falls. The park is only allowing 50% capacity right now so we waited in line for about 30 minutes to get in (it's 1 car in, 1 car out). We had the most fun day hiking the 2.5 mile course, even though Matt twisted his ankle halfway through the hike. Thankfully, he was able to power through the rest of the hike up to the waterfall which was absolutely stunning.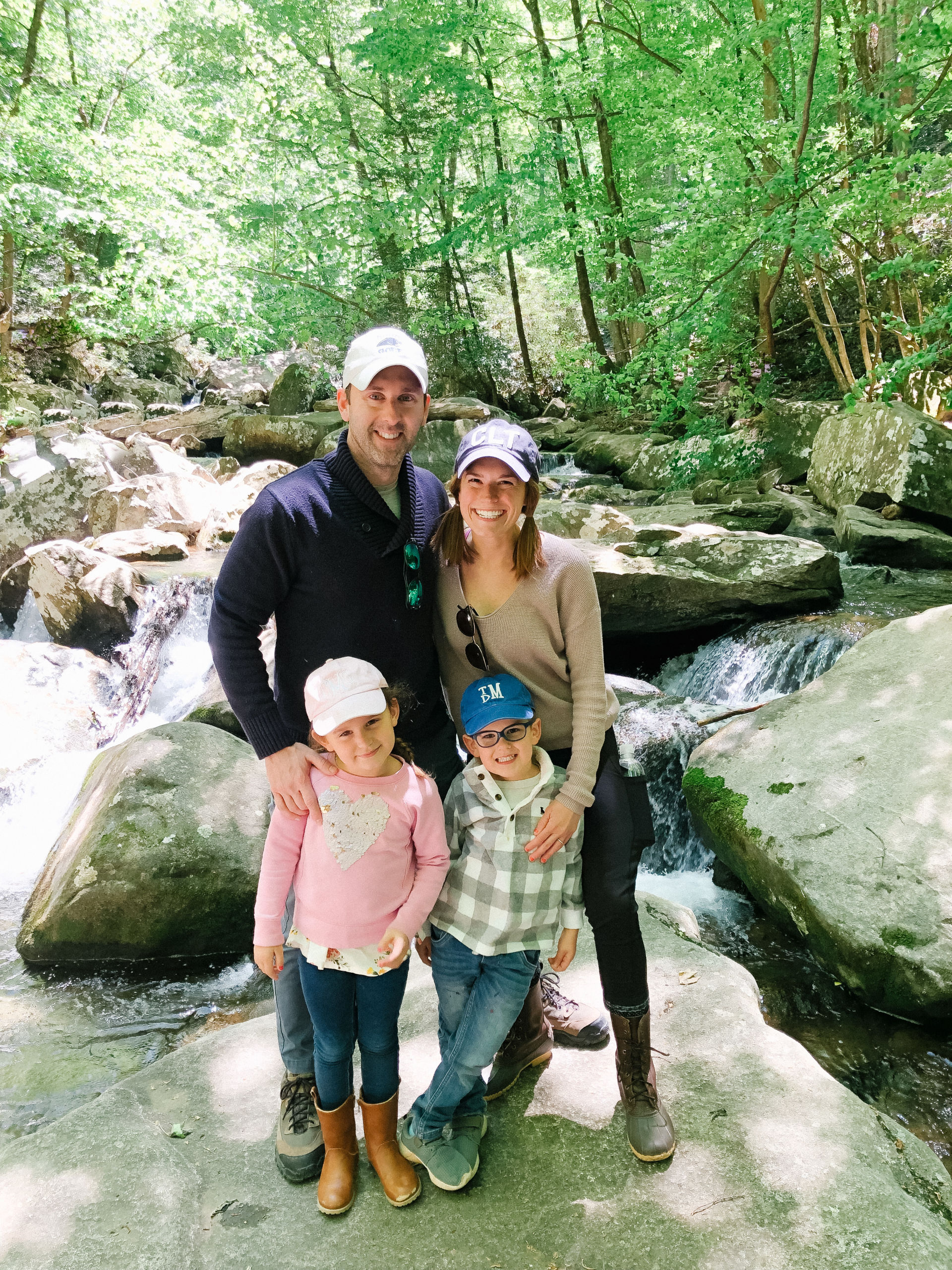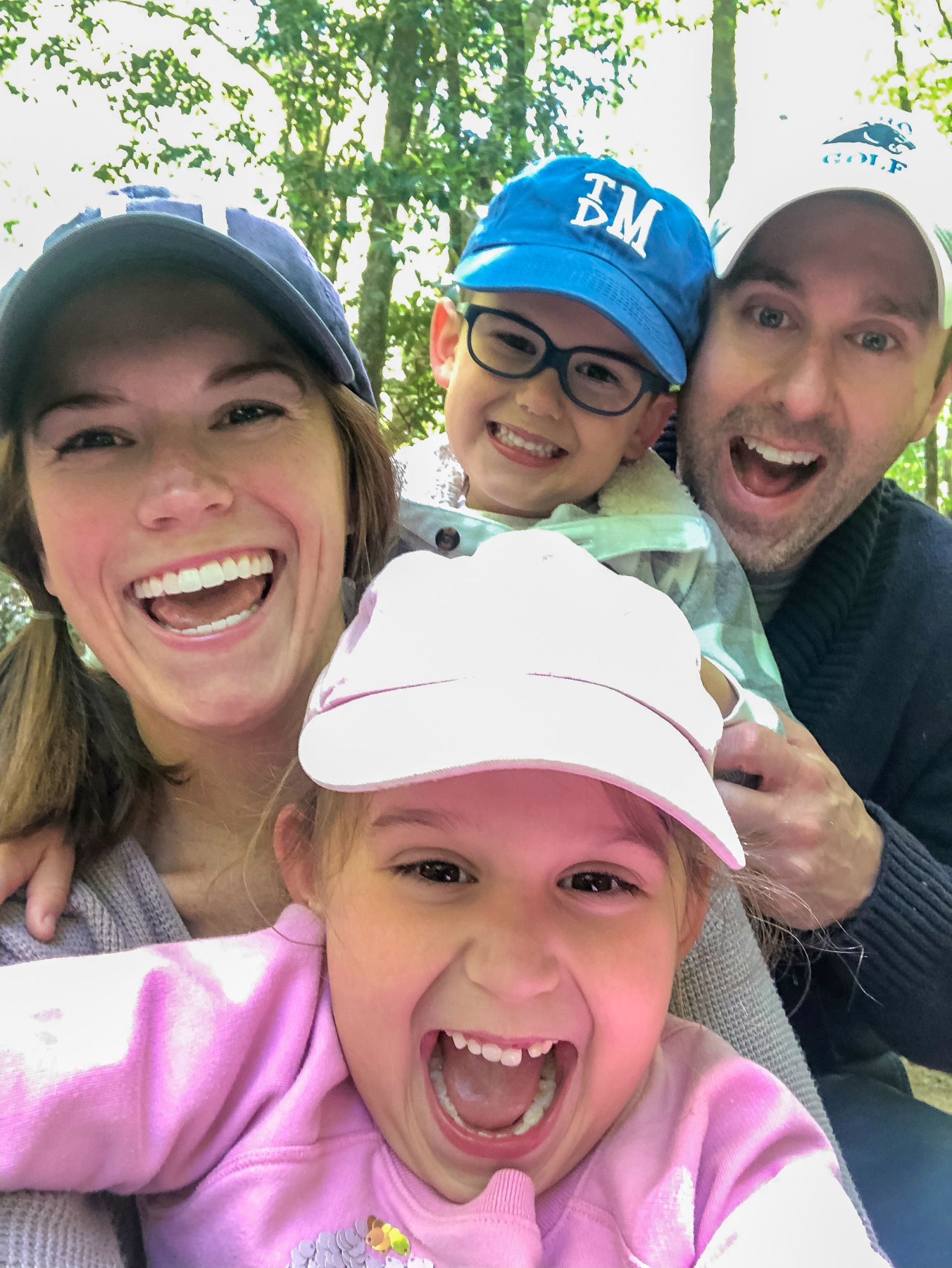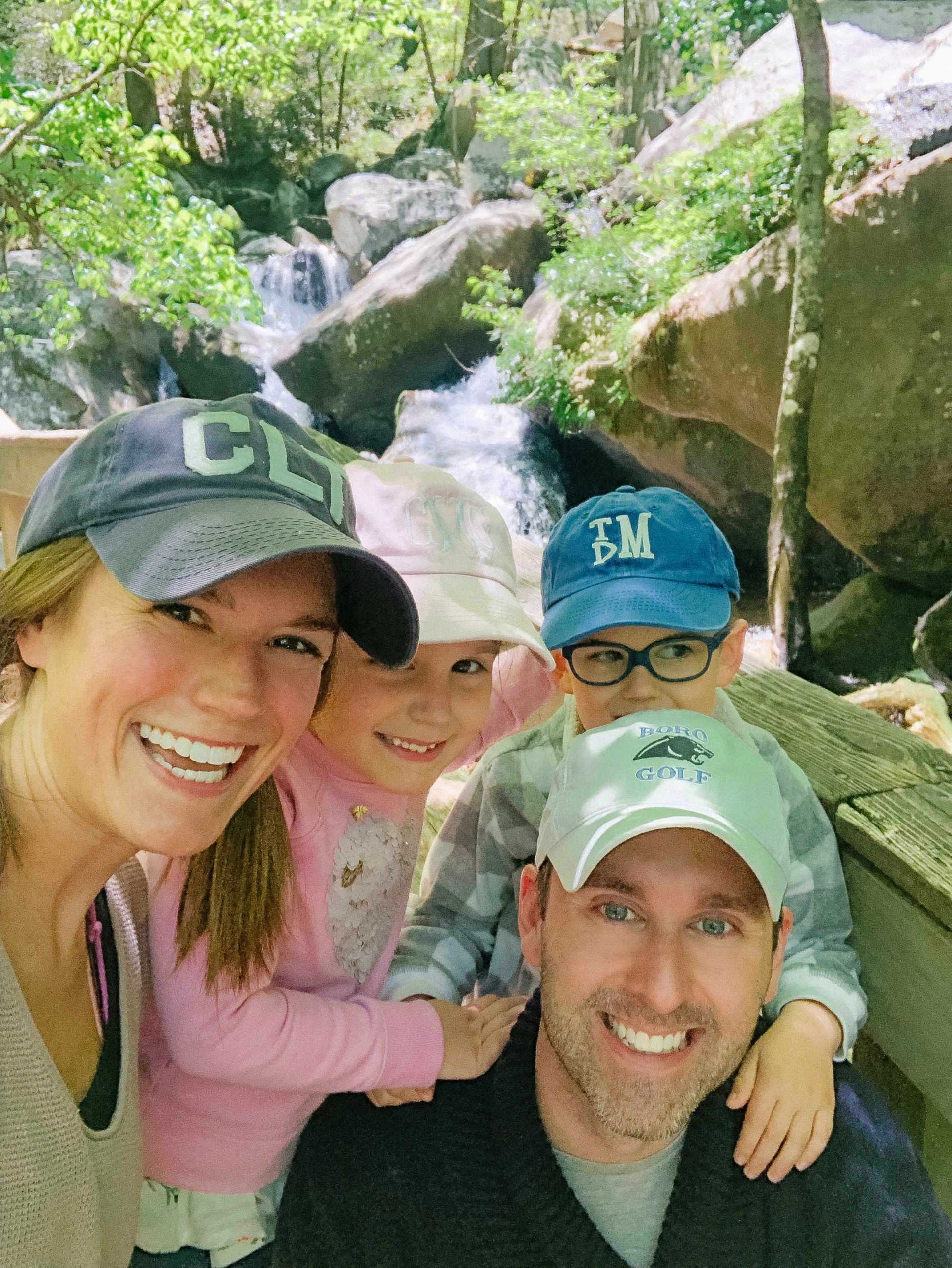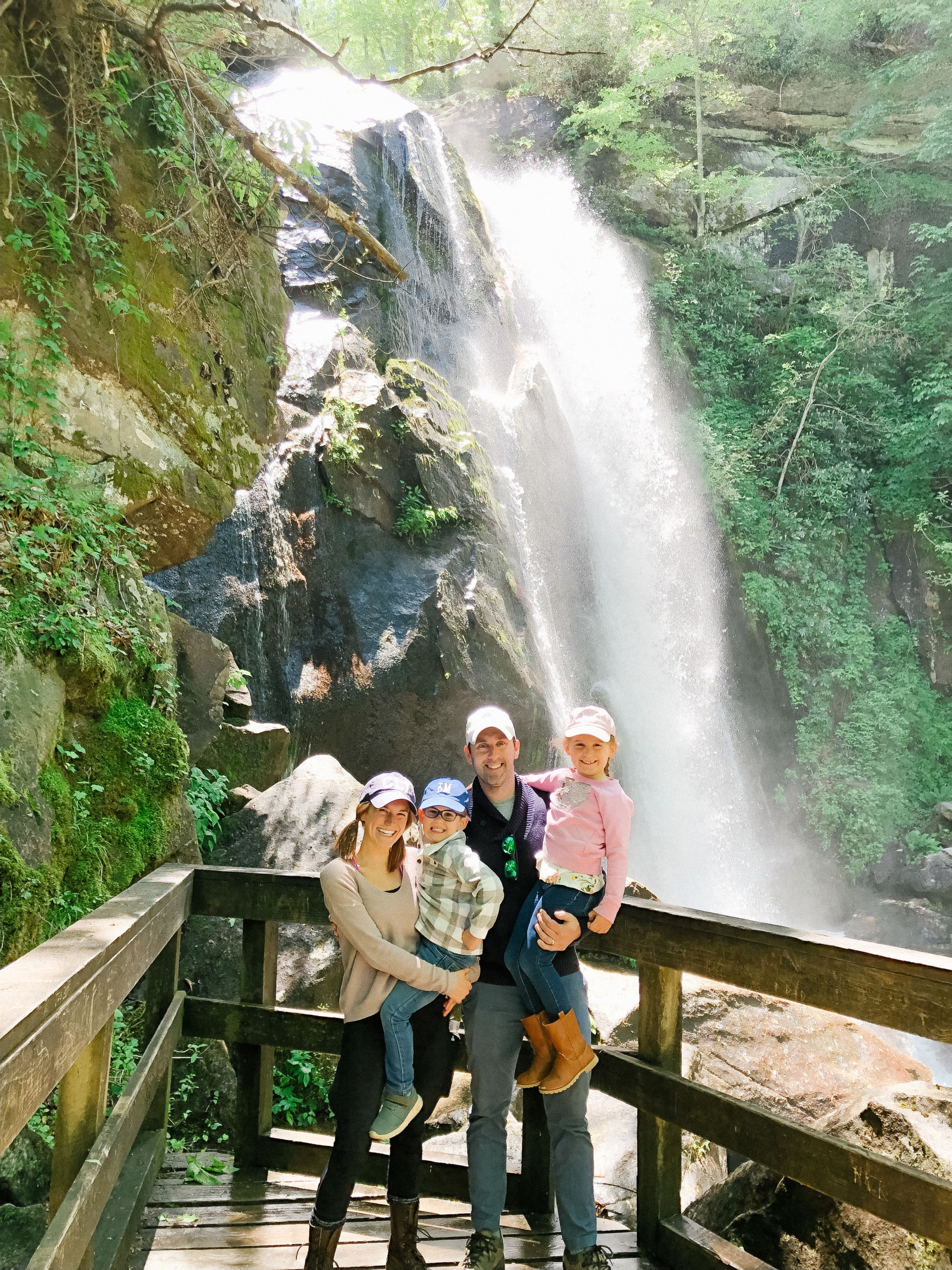 Sunday
Matt whipped up a delicious egg scramble with goat cheese for breakfast and I spent the morning blogging. Then I met my friend Michelle for a rollerblading date on the Rail Trail. We were both so excited to break in our new rollerblades. There may or may not have been a tumble with a few scrapes, but we had a really fun afternoon rollerblading.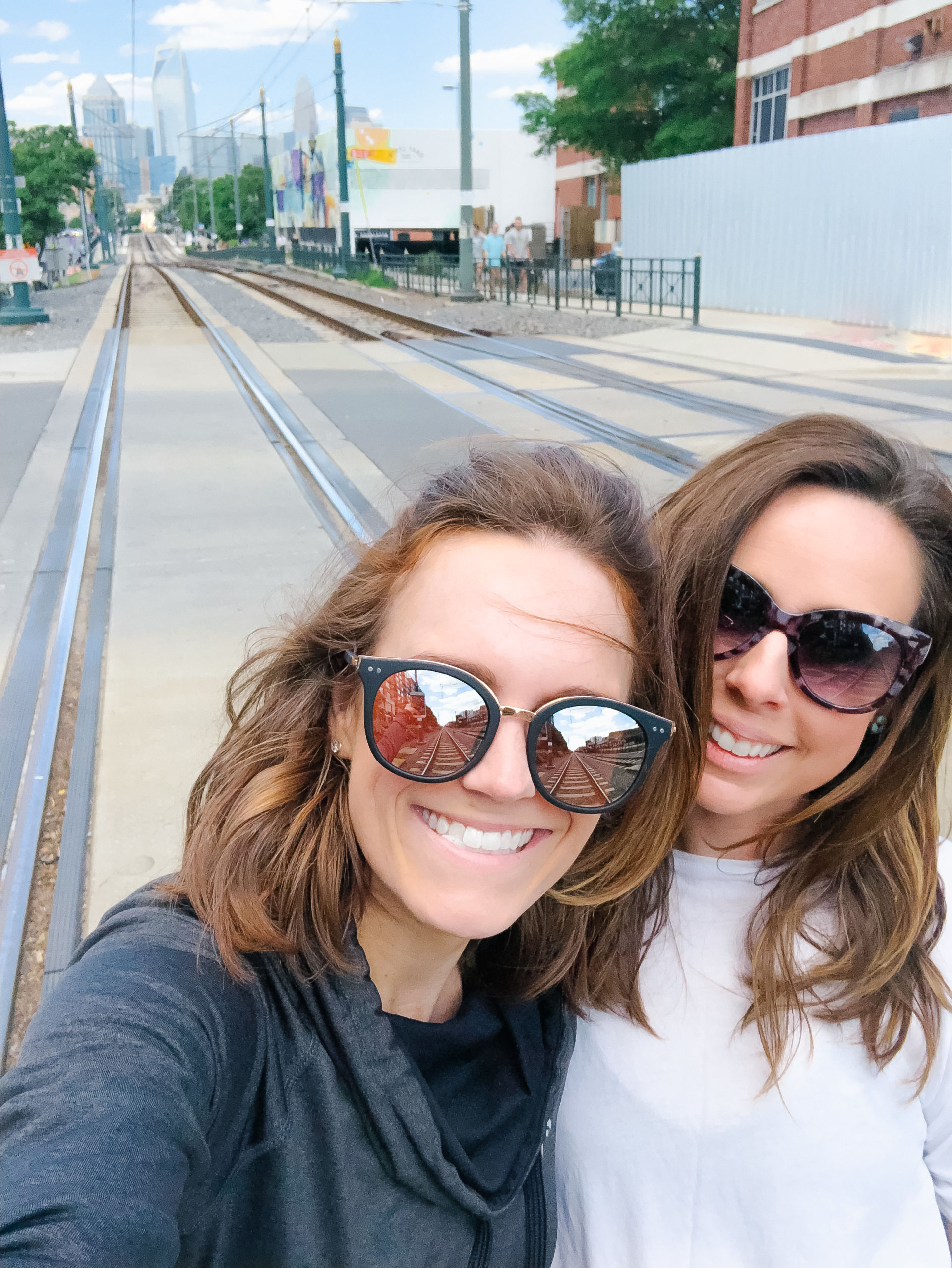 Later that afternoon, Matt and the kids surprised me with the most thoughtful gifts. Every year Matt always gifts me a spa day for Mother's Day but since the spa won't be open for awhile he surprised me with gifts to have a spa day a home — a new bath caddy, a set of luxurious bath bombs, candles and a bath pillow.
Matt made burgers for dinner and we snapped a family picture (because we needed to document Thomas's hair cut he gave himself before we buzz it). Then I poured a glass of wine and retreated to my "spa night" while Matt put the kids to bed.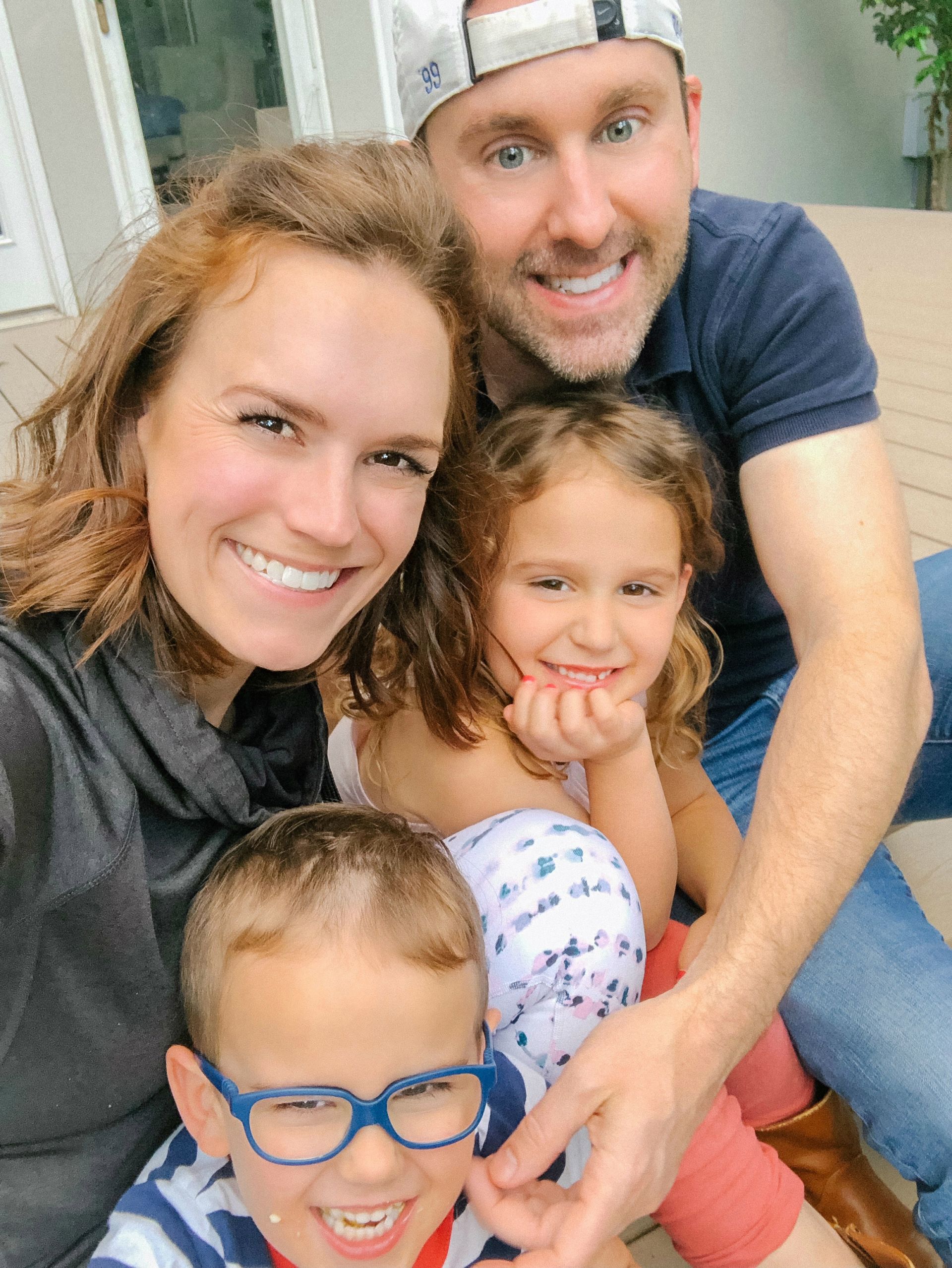 It was an amazing weekend and I am so thankful to be the mama of Thomas and Caroline (and wife to Matt)!