I am excited to share the powder room in our new home!
This was such a fun (and quick) glow-up since we didn't have to change the layout for this room. It's amazing how much new wallpaper, a Home Depot vanity, and some pretty decor can do for a space!
As a reminder, here's what we were working with when we purchased our home. You may remember this BEFORE photo from Our Wallpaper Home Tour! The wallpaper was literally hanging on to the walls for dear life in here…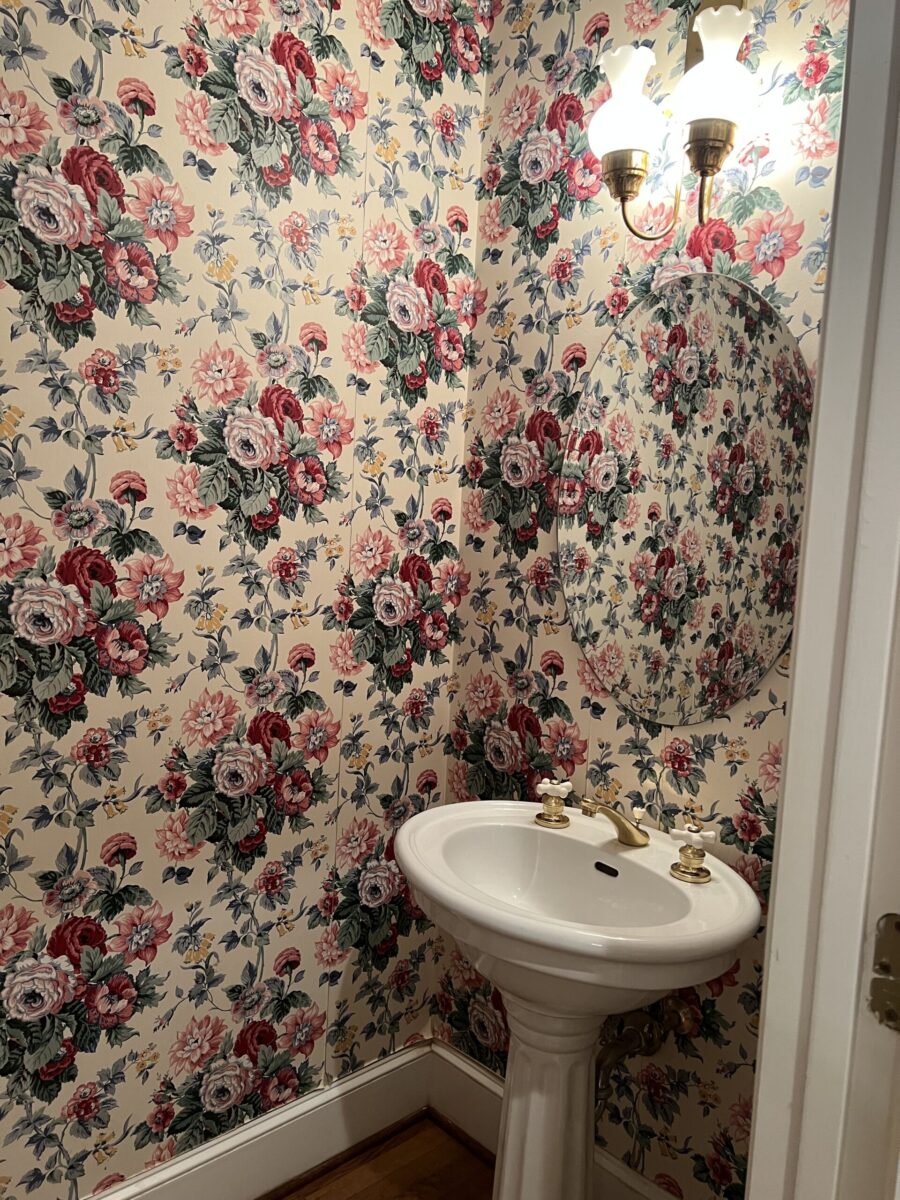 Without further ado, the powder room AFTER…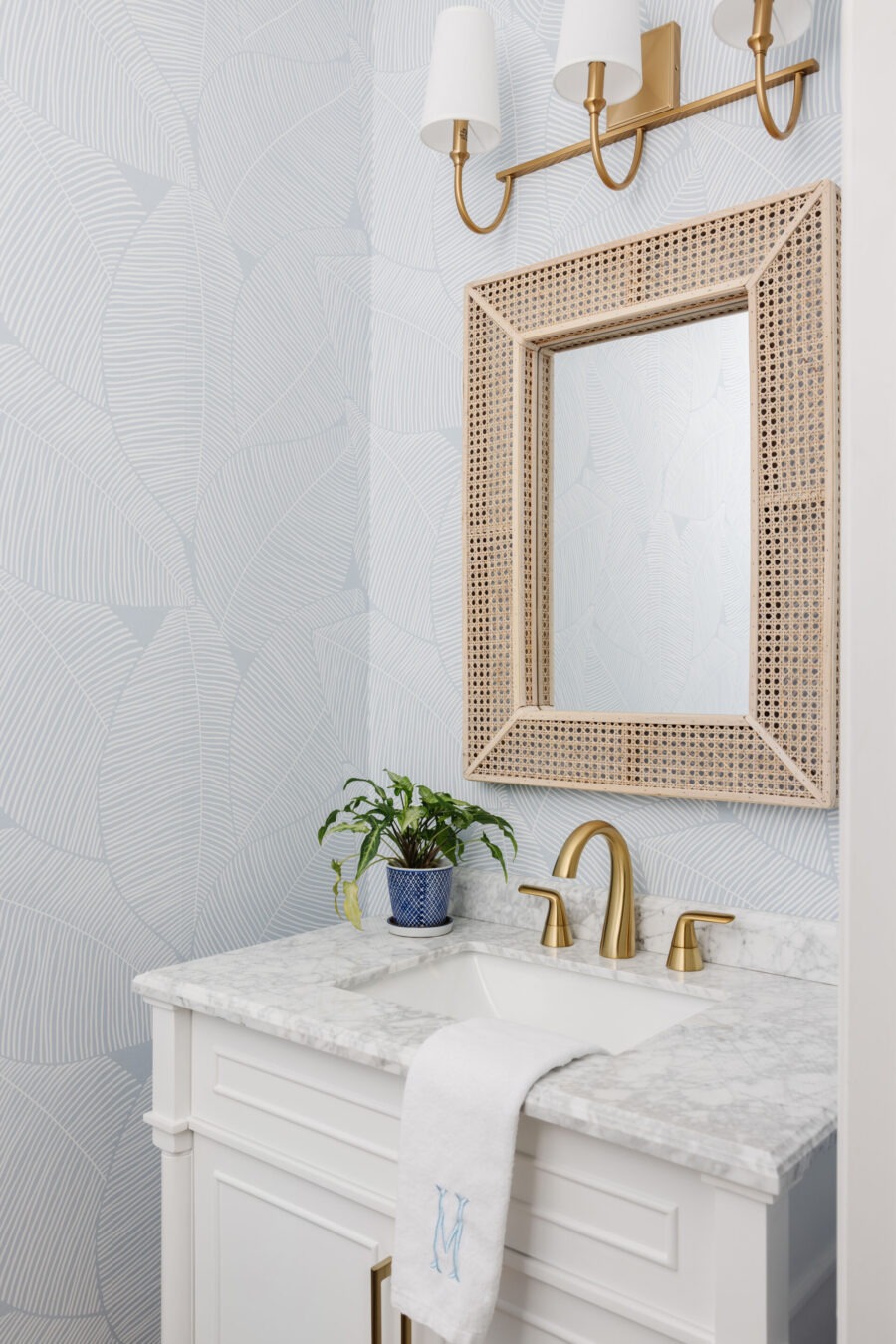 I love this little space so much and it makes me so happy! It's got a coastal vibe with lots of different textures.
As with the other projects in our new home, Crystal Nagel designed the powder room and Atreum Construction handled the heavy lifting (demo/installation)! Y'all already know how much we love them both so I won't dive into another lengthy rave review, but I will say that we are super happy with everything as usual!
Below is a fun side-by-side! The photo is interactive — you can slide the slider back and forth to see this glow-up come to life!!
Here's the inspiration board and all the sources behind this little project! I love the warm brass metal mixed with woven elements. And the wallpaper really does pull it all together! You can find an in-depth review of each of these items in my Powder Room Makeover Plans post. Spoiler — we love this vanity so much that we installed it in another bathroom too!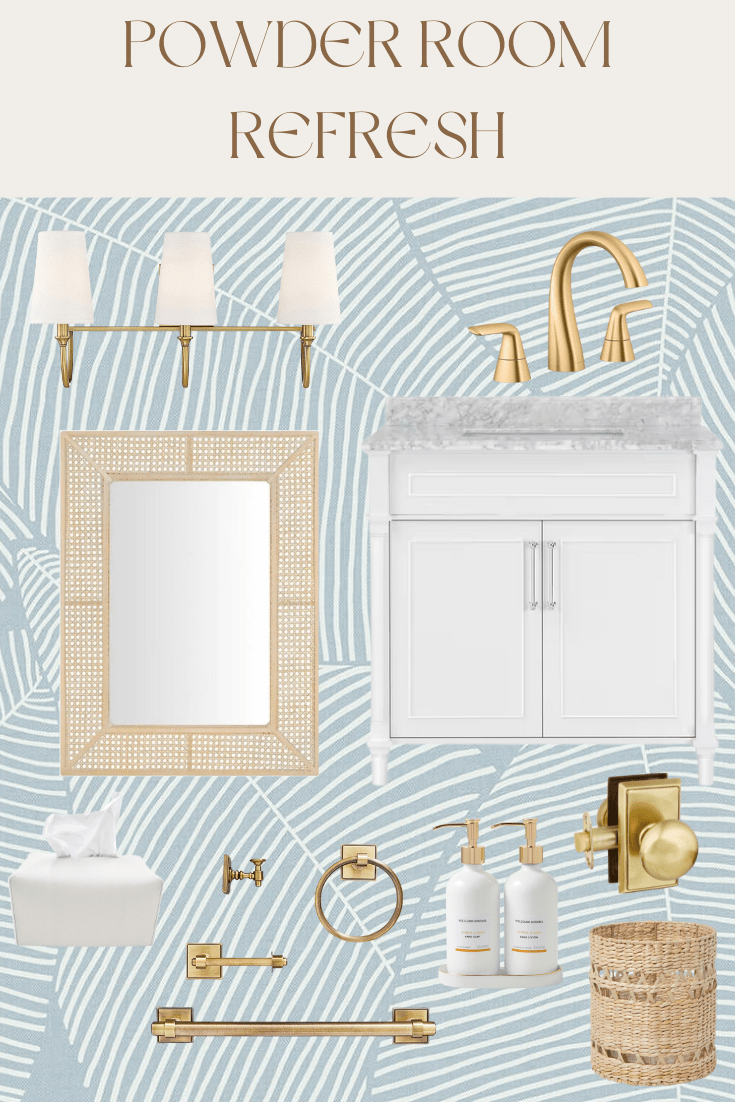 SHOP THE POWDER ROOM ITEMS
Dream Team:
Design: Crystal Nagel
Construction: Atreum Construction
Photography: Laura Sumrak