Over the weekend, Matt's mom revealed one of her delicious summer recipes to me…The Ultimate Summer Salad. If you are a salad lover, this homemade creation is for you! What makes this salad so scrumptious is a combination of yummy ingredients, paired with a made-from-scratch berry dressing. Fresh, easy, and colorful, this fabulous salad is sure to be a hit at your next summer outing!
The best price I could find on Walnut Oil was on Amazon! Even Walmart sells it for a few dollars more.
The Ultimate Summer Salad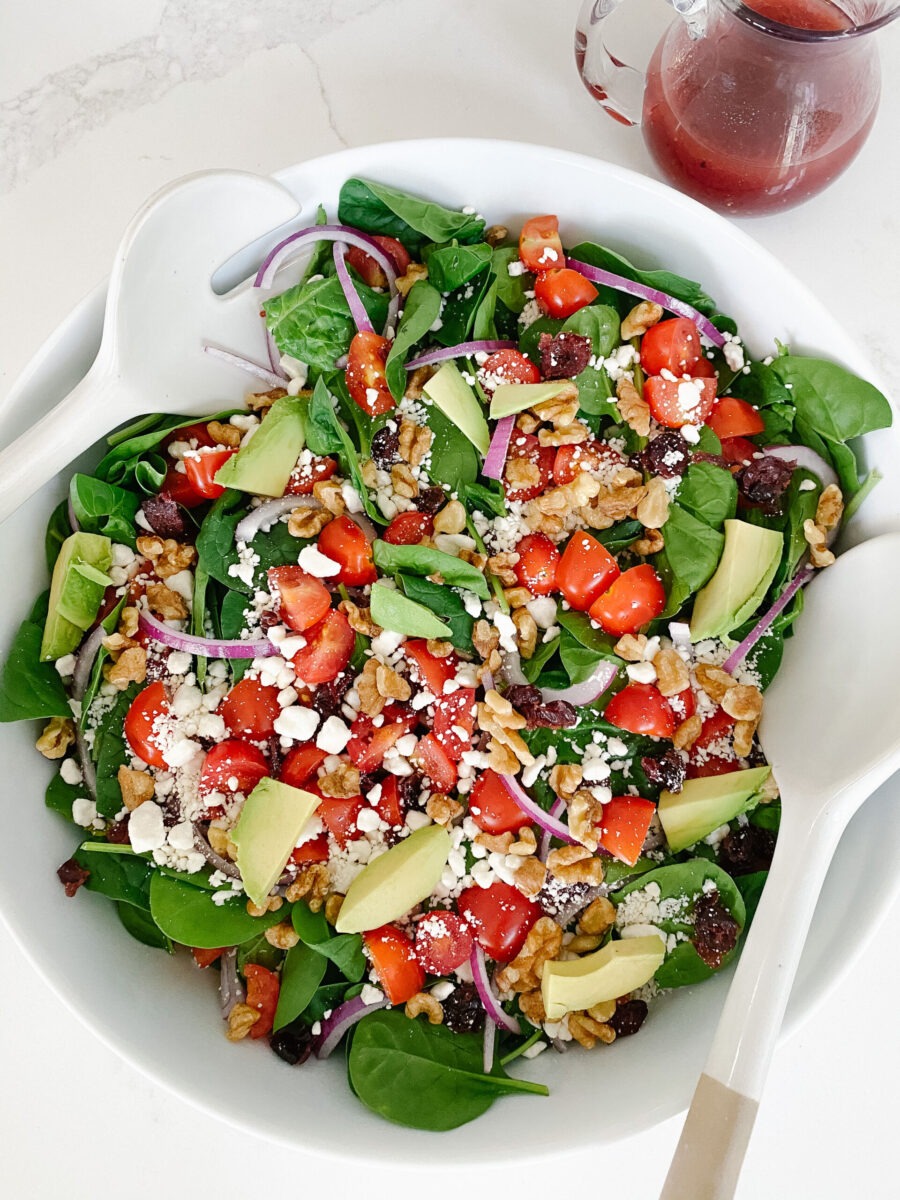 Ingredients
6 ounces spinach leaves
1/2 cup dried cranberries
1/2 cup crumbled blue cheese or goat cheese
1 cup cherry tomatoes, halved
1 avocado, diced
1/4 red onion, thinly sliced
1/2 cup walnuts, chopped
Salad Dressing
2 tablespoons red raspberry jam, seedless
2 tablespoons red wine vinegar
1/3 cup walnut oil
Salt & Pepper
Instructions
In a large bowl, toss together the spinach, onions, tomatoes and avocados.
In another bowl, mix dried cranberries, cheese & walnuts. Set aside in refrigerator.
In a small bowl, whisk together jam, vinegar, walnut oil, pepper and salt (to taste).
On a large serving plate, lay the spinach and veggie mix. Add the
bowl of mixed toppings. Toss dressing into salad just before serving.
*photos updated on 3/29/21
Original photo below! We've come a long way with photography around here!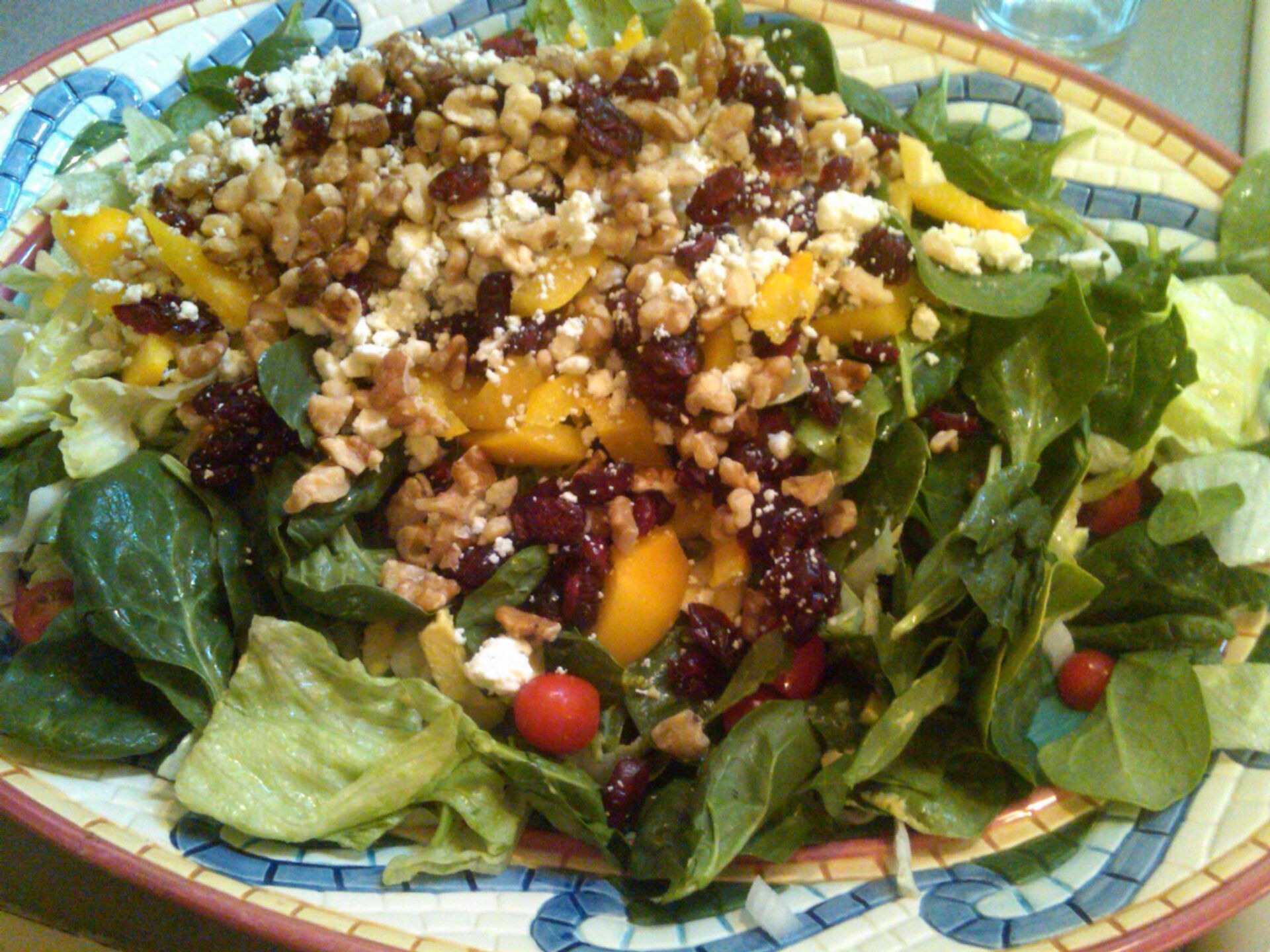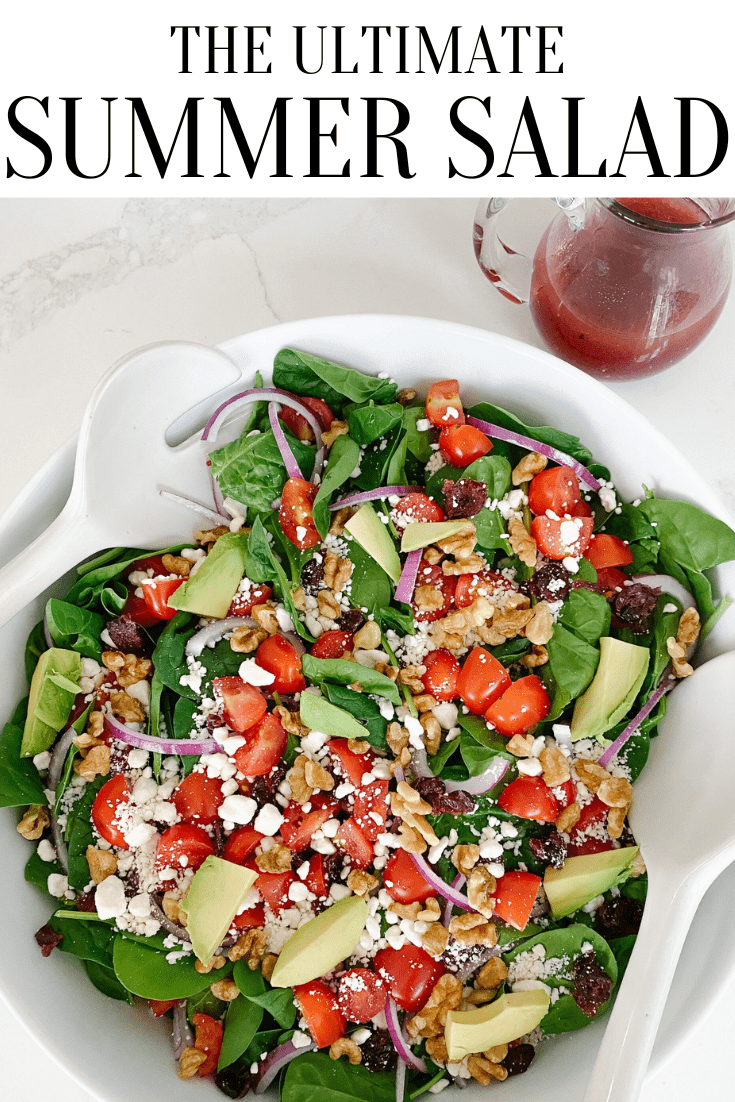 Other Salads You May Like