Valentine's Day is in 2 weeks! Celebrating this holiday is going to look a little different this year due to the pandemic. Caroline is a little bummed that she wont have a class party or exchange cards and candy together with friends. So we're getting creative…and a little extra. Thankfully, the holiday falls on a Sunday so we will all be home together to celebrate!
Our plan is to make a special breakfast for the kids, bake some treats together (like heart shaped rice krispie treats or funfetti chex mix) and gift them a few tiny gifts. For dinner, we will grab twice baked potatoes, brussels sprouts, salad and the best steaks in town from New York Butcher Shoppe and cook them restaurant style (my FAVORITE steak recipe ever, ever, ever). And for dessert, we will fire up our fondue pot and make chocolate fondue (their favorite)!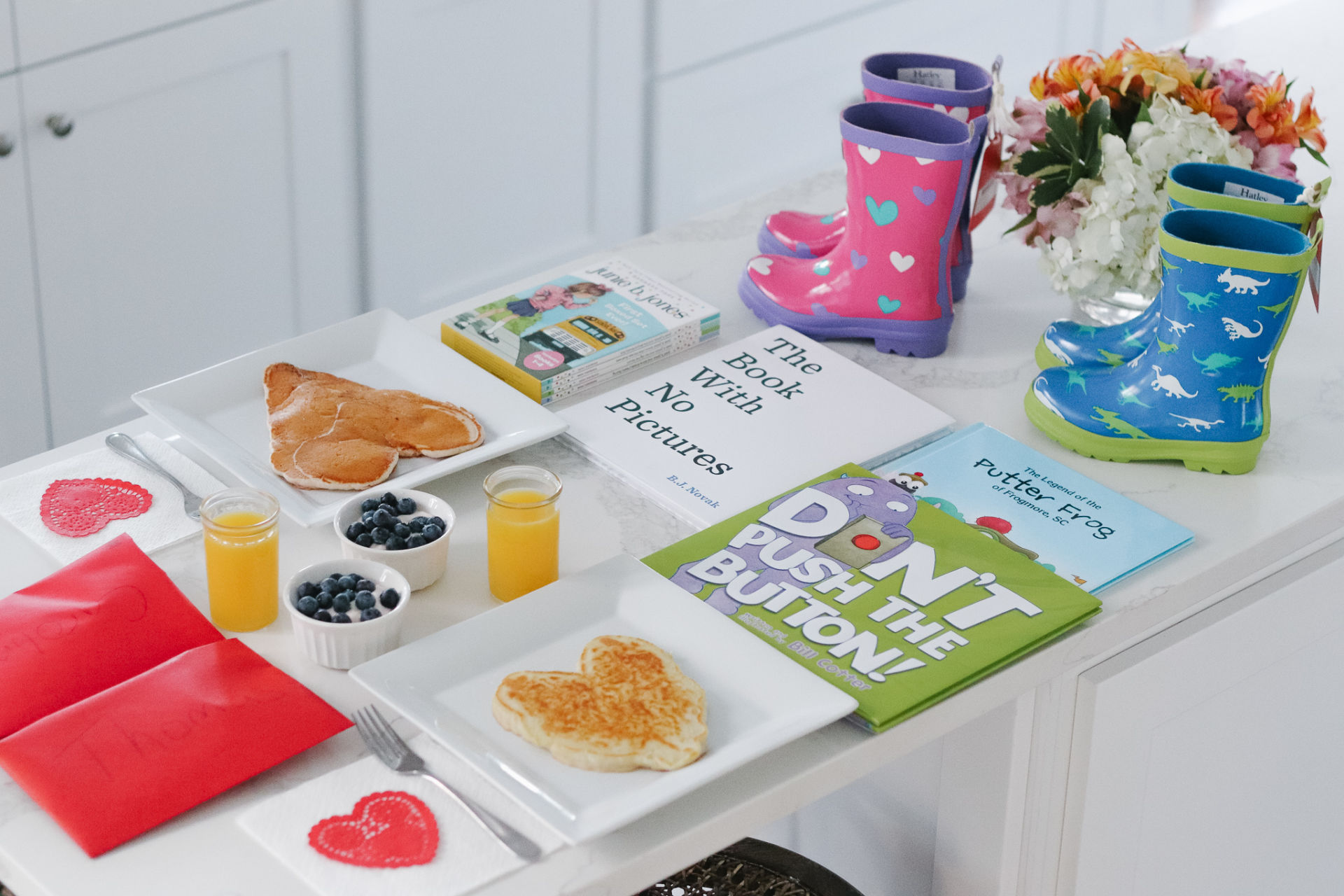 Valentine Breakfast
Here are some of our favorite breakfasts we've served up in the past that have all been super simple to throw together and huge hits with the kids. And if you're looking for a 5 minute breakfast hack, just grab some frozen waffles, a heart shaped cookie cutter and head to this throwback post!
DIY Art Plate Pancakes
Make mini pancakes using a silver dollar pan (our favorite pancake pan) then serve them on paint tray pallettes loaded with colorful sprinkles and whipped cream!
You Will Need:
Pancake Stacks & Donut Kabobs
Another super easy breakfast that is sure to wow the kids…because silver dollar pancake stacks and DONUTS…on skewers!
Valentine Cards
So this is where we needed to get the most creative this year — Valentine's Day cards. Caroline really wanted to make sure she got to send some love and air hugs to some of her friends she misses most. And thanks to my Minted partnership, we discovered mailable classroom Valentine cards!!! There are so many punny and unique card design options to customize — and of course, we LOVE the free recipient address printing! Minted is also offering a huge variety of traditional classroom Valentine cards too.
And Minted is offering my readers 15% Valentine's Day gifts + free shipping with promo code VDAYCAROLINA. The code expires February 7! You can find lots of card options HERE and I'm rounding up some of my favorites below.
Favorite Mailable Classroom Valentines

Favorite Traditional Classroom Valentine Cards

Valentine Treats
A few festive treats to make together…
Valentine Gift Ideas
We love to get the kids a few little gifts each year for Valentine's Day — usually shoes (boots, slippers, etc.), a new book and/or game, pajamas, etc. I've rounded up some really fun items for kids — all from Amazon!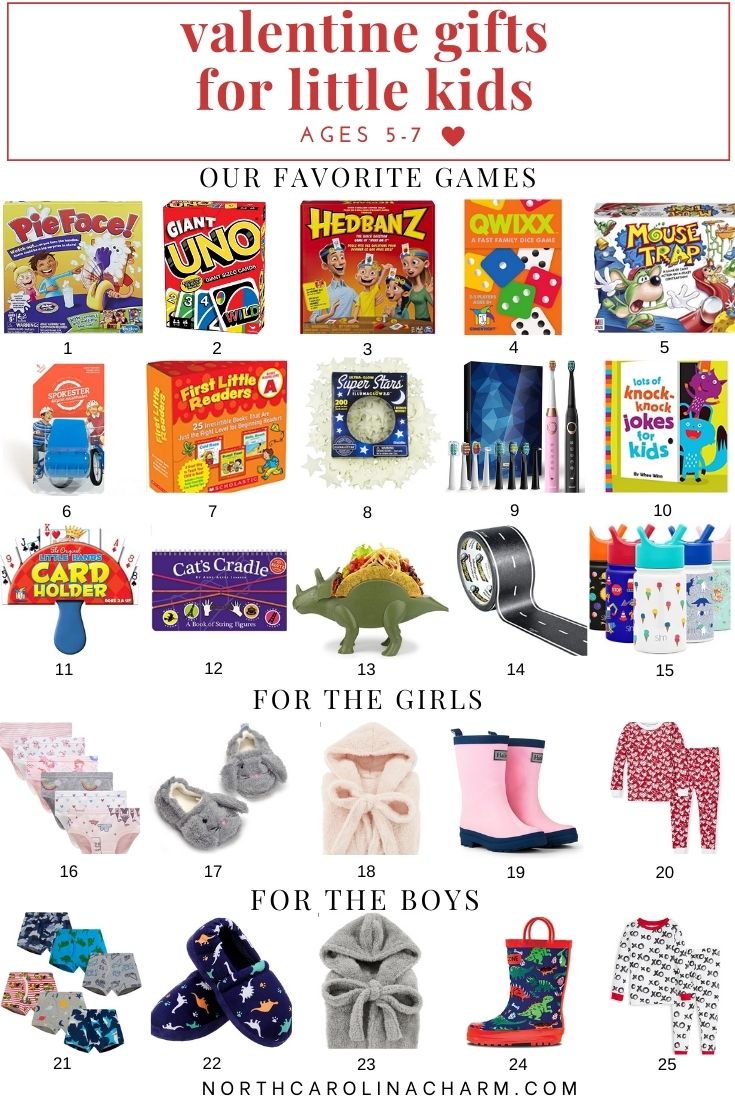 Related Posts You May Also Want to Check Out