If you liked lasagna in soup form, then you'll definitely love this pizza in soup form!!! This hearty soup is packed with all your favorite pizza toppings and tastes just like a delicious pizza minus the crust!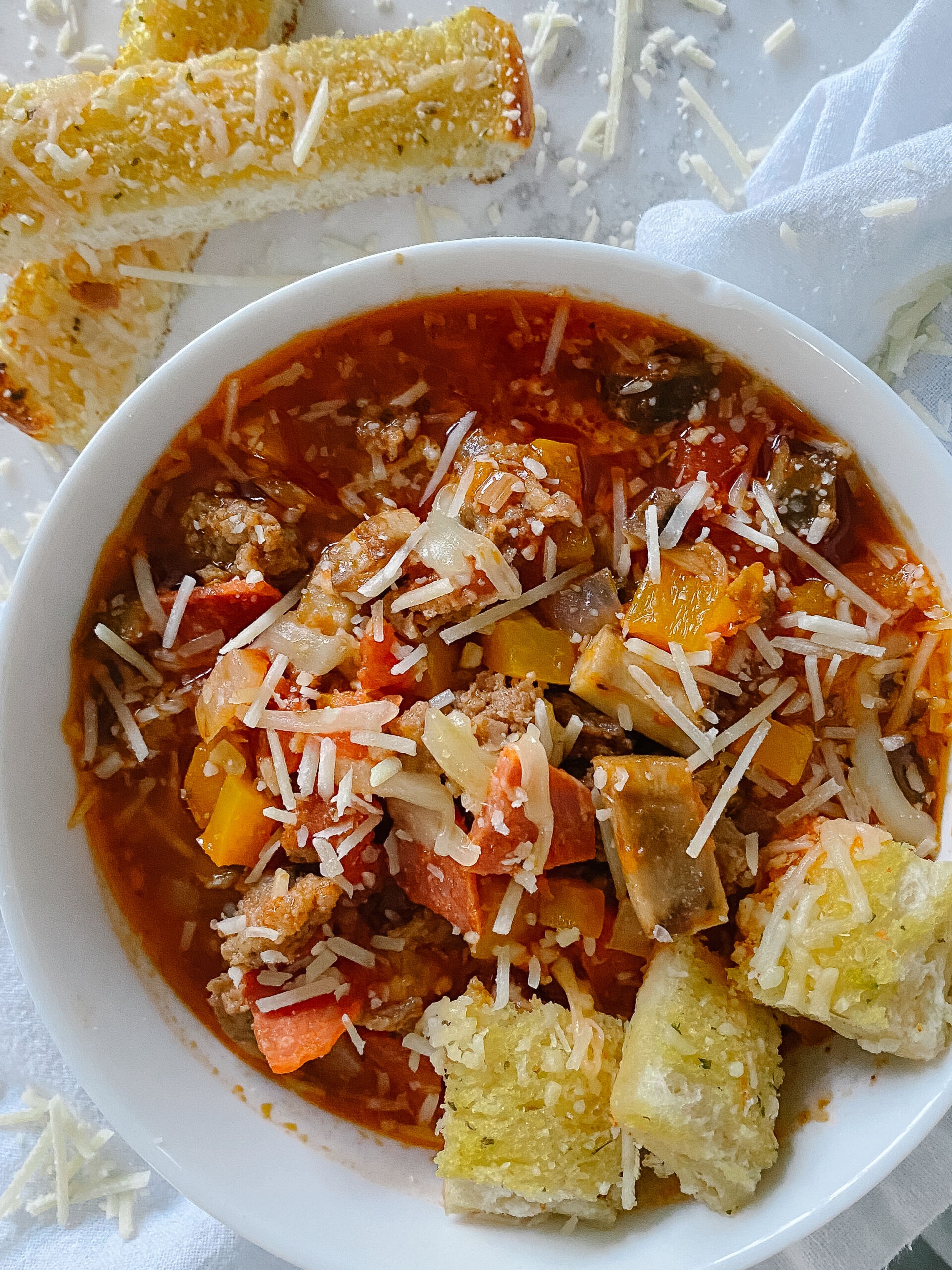 Pizza Soup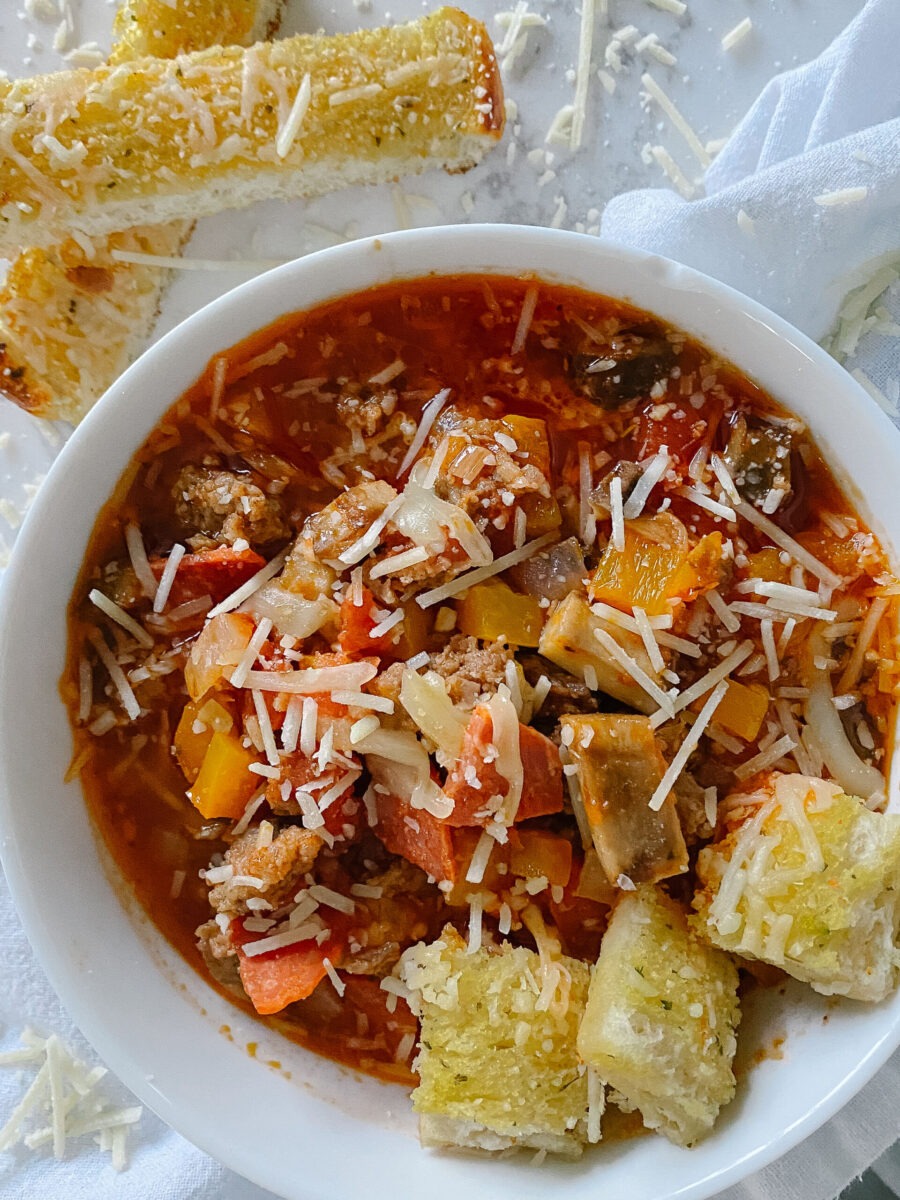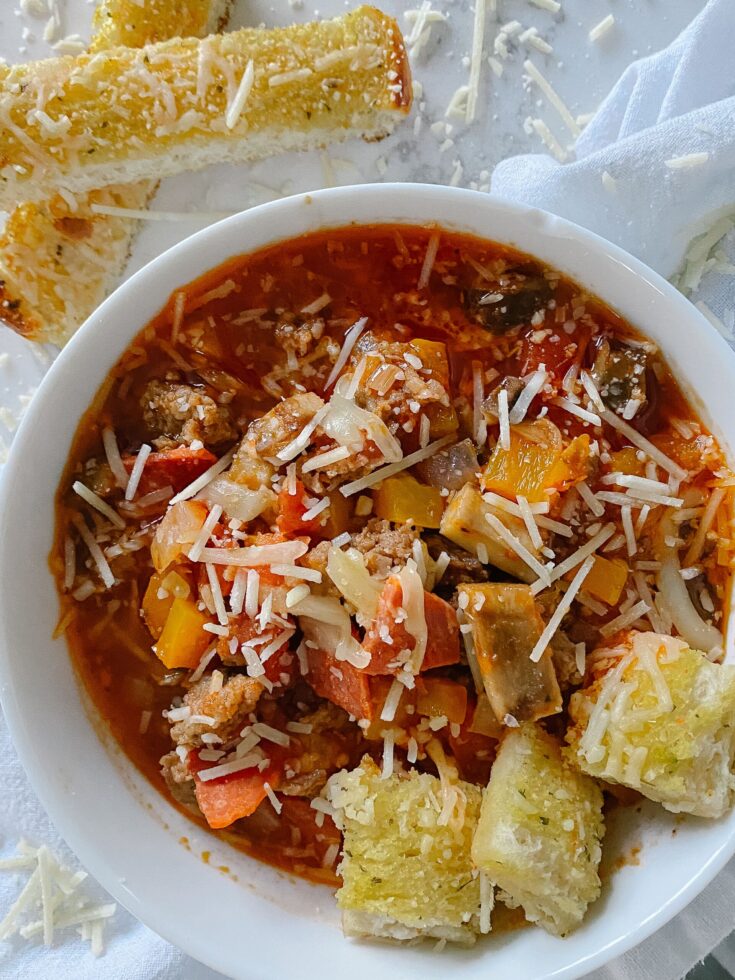 All your favorite pizza toppings in a warm and hearty soup!
Ingredients
1 Tbsp extra virgin olive oil
1 lb Italian sausage
1 medium sweet onion, diced
5 cloves garlic, minced
8 oz fresh mushrooms, thinly sliced
4 oz pepperoni, chopped
2 small bell peppers (any color), diced
salt and pepper
1 Tbsp Italian seasoning
14 oz can petite diced tomatoes, drained
2 cups chicken broth
2 cups pizza sauce
1/2 cup Parmesan cheese, plus more for garnish
Instructions
In a large stock pot, heat olive oil over medium high heat. Add the sausage, breaking large clumps into smaller pieces and cook until browned, about 5 minutes.
Add the garlic, onions and bell peppers. Cook until fragrant and soft, about 3-5 minutes. Add in the mushrooms and pepperoni and
sprinkle with salt, pepper and Italian seasoning. Continue cooking until the veggies are soft, about 5 minutes.
Stir in diced tomatoes, chicken broth and pizza sauce. Bring to a boil, then reduce heat and simmer 10 minutes. Stir in cheese and simmer 5 more minutes until melted.
Serve immediately with additional parmesan cheese and garnish with fresh chopped basil or parsley, if desired. Soup goes well with crusty bread or garlic bread!
*pin to save for later